A farm outside of Moscow gets a new chance at life in the crypto zone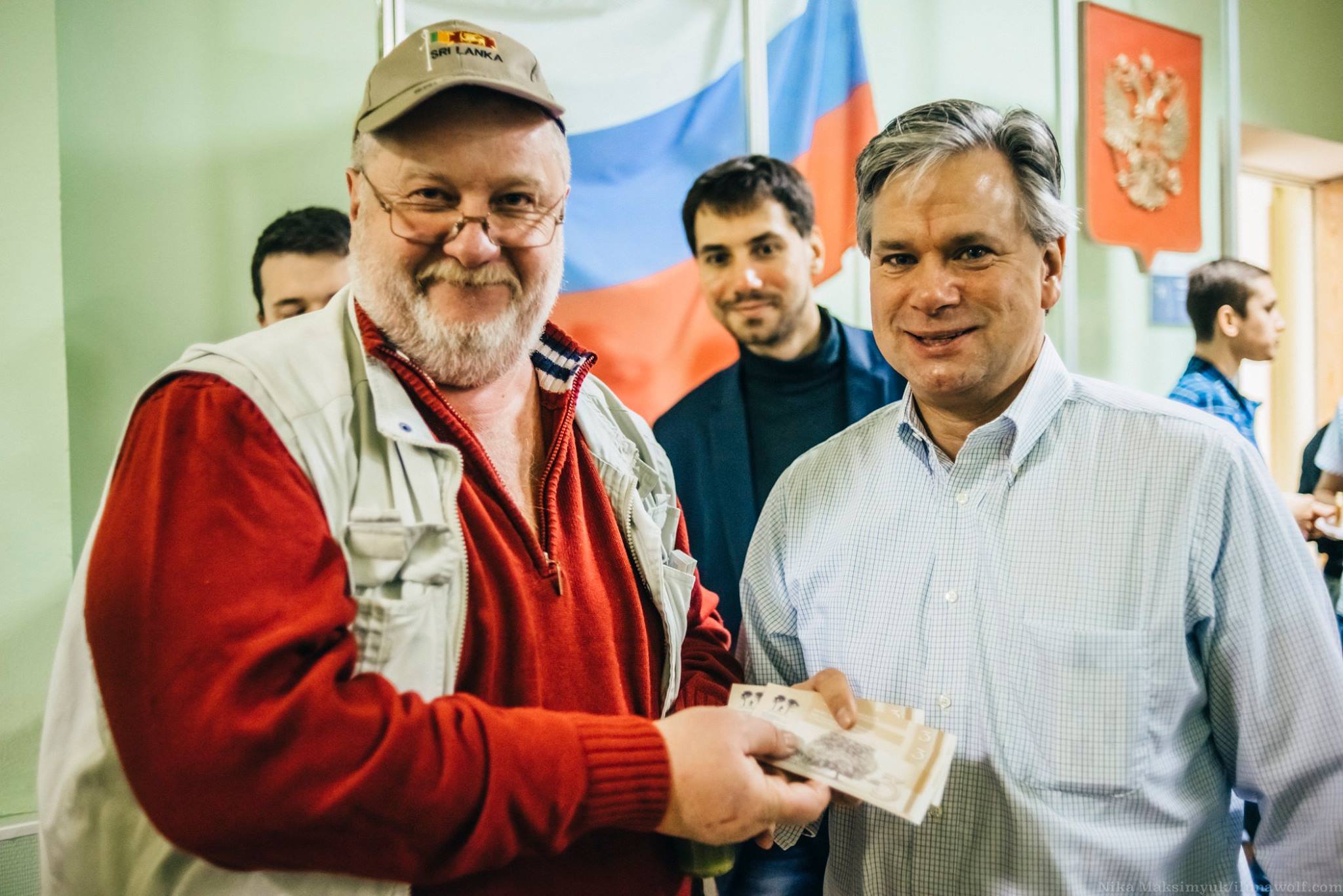 Shlyapnikov has been trying to create a local economic model for his village that will be more effective and more just.
Mikhail Shlyapnikov/Facebook
Mikhail Shlyapnikov, owner of a small farm in the Moscow Region, has so far raised $750,000 in crypto-currencies, including bitcoins. Crypto-investors like his idea of growing decorative trees and shrubs.
"My goal is to grow my own," said farmer and crypto-enthusiast Mikhail Shlyapnikov, creator of the Ecosystem Kolionovo project. He has already raised $750,000 on blockchain in just several months and believes that by season's end the amount raised will reach $1 million. He is planning to spend the money on his farm's development, specifically to grow decorative trees and shrubs.
Village in the crypto zone
Shlyapnikov has been trying to create a local economic model for his village, working to create a "state within a state" that will be more effective and more just. The idea of finding investors on blockchain came to him in 2015 after a Russian court banned kolions, a currency that Shlyapnikov invented to pay his farm workers.
It began in August 2014, when the economic crisis hit and farmers didn't have enough money. Banks weren't offering credit with reasonable interest rates and the government wasn't helping. As despair set in, the village began to print its own money, kolions.
"The peak of the crisis occurred in December and this led to a drastic growth of the currency in our village," explained Shlyapnikov. "The story was covered by the media, and six months later I was summoned to court, and a decision was made to forbid the kolions."
Decorative plants
Soon after the court decision, the farmer realised that he didn't have enough money to develop his farm and grow decorative plants. Friends who use blockchain helped him go ahead with plans to raise funds through an ICO (Initial Coin Offering, a type of IPO on blockchain). The paper kolion became a token, an original asset that crypto investors acquire with bitcoins and other virtual currencies.
Shlyapnikov attributes his success to ICO Ecosystema Kolionovo, one of the first real sector projects in the world to attract investors on blockchain. Even before the launch of Ecosystema, kolions were guaranteed by liquid assets with a rising commodity value: the seedlings in Shlyapnikov's greenhouse.
An announcement was made on Waves Platform, a blockchain platform created by Russian developers, which also helped promote the project in social networks and the crypto environment. Initially, the period for project financing applications was limited to one month. But after receiving the first $500,000 in cryptocurrency, Shlyapnikov and his partners decided to extend the period of the crowdsale.
"Instead of crazy interest rates from banks we raised money from the people," Shlyapnikov said. "Obviously, you have to work a lot to meet the expectations of investors, especially this year when the weather has given us plenty of surprises in the form of the May snow and frosts. Nevertheless, in November, when the kolion exchange rate will be set, there will also be dividends."
Gray zone
Awareness of cryptocurrencies in Russia is gradually increasing, attracting the atttention of both the banking sector and the Russian authorities. On May 17, Prime Minister Dmitri Medvedev called on legislators to "think about" regulation of the blockchain service. Ecosystema's farmers, however, don't believe there'll soon be a solution to this problem.
Besides their main job, the farmers also focused on lowering expenses, and thanks to the cryptocurrency they have done away with middlemen. It's now possible to make instant monetary transactions without using banks, and to establish relations with partners on a more transparent basis.
"This work directly influences the project's future investment attractiveness since the increase of the kolion's price is based on the success of our farm. Owners of our cryptotokens will be able to build relations with partners, suppliers and buyers," said Shlyapnikov.
Ecosystema Kolionovo has been around for several years, and the village is developing eco products. This segment, theoretically, should attract new investors because they'll get a substantial discount.
Shlyapnikov has little doubt about the success of his idea, just like he didn't doubt Ecosystema's success, even when economists and analysts were predicting the collapse of the crypto project. He is convinced that, unlike the ruble, the kolion will grow.
If using any of Russia Beyond's content, partly or in full, always provide an active hyperlink to the original material.