Russia's tech world embraces cryptocurrency markets
This blockchain investment mechanism is rapidly becoming very popular among Russian entrepreneurs.
Jens Kalaene/Global Look Press
In the first nine minutes of its Initial Coin Offering (ICO) New York-based Starta Accelerator raised more than $1.6 million. This is just one of many successful projects that recently secured investment in the cryptocurrency world. What is the Russian ICO craze all about and why is it proliferating?
Facing a shortage of venture capital at home and coming up against wary international investors intimidated by U.S. and EU sanctions, more Russian tech projects are tapping into cryptocurrency markets. In the first half of 2017, a growing number of Russian startups successfully completed an ICO, raising millions of dollars in Bitcoins and other cryptocurrencies from backers across the globe.
This blockchain investment mechanism is rapidly becoming very popular among Russian entrepreneurs seeking to raise capital. By the time Starta Accelerator had closed its ICO on July 4, the company had raised a total of about $5 million for 21 startups from Russia, Ukraine and Belarus; each of which is already incorporated and working in the U.S.
Revolutionizing markets and industries
One of the most successful recent ICOs in the Russian startup sector was "Supercomputer Organized by Network Mining" (SONM), which raised $42 million from 8,744 backers in just four days.
The project is described as "Airbnb for computers," and SONM's secure and cost-effective fog supercomputer is designed for general-purpose computing, from mobile app hosting to DNA analysis. "The project will revolutionize the computing market," claimed Sergey Ponomarev, the company's CEO.
SONM is a blockchain-powered project, but more startups are coming from the real economy. In mid June, ZrCoin, an innovative factory that recycles metallurgical waste, raised more than $7 million from almost 4,000 backers on Waves, a blockchain-based cryptocurrency platform. "We raised twice as much funding as planned," commented ZrCoin's co-founder, Andrey Nokonorov.
The new factory will consist of two production lines in Siberia transforming industrial waste into synthetic zirconium with a total capacity of 800 tons. Each ZrCoin token is backed with one kilogram (2.2 pounds) of zirconium dioxide.
'People of Growth': Incubating an ICO
ICO as a means for Russian tech to raise capital has attracted the attention of the country's politicians. Boris Titov, the business ombudsman and billionaire, is creating a new incubator for entrepreneurs hosted on the blockchain platform, Waves. The project was founded in 2016 by Russian entrepreneur Sasha Ivanov and is now one of the most popular ICO platforms.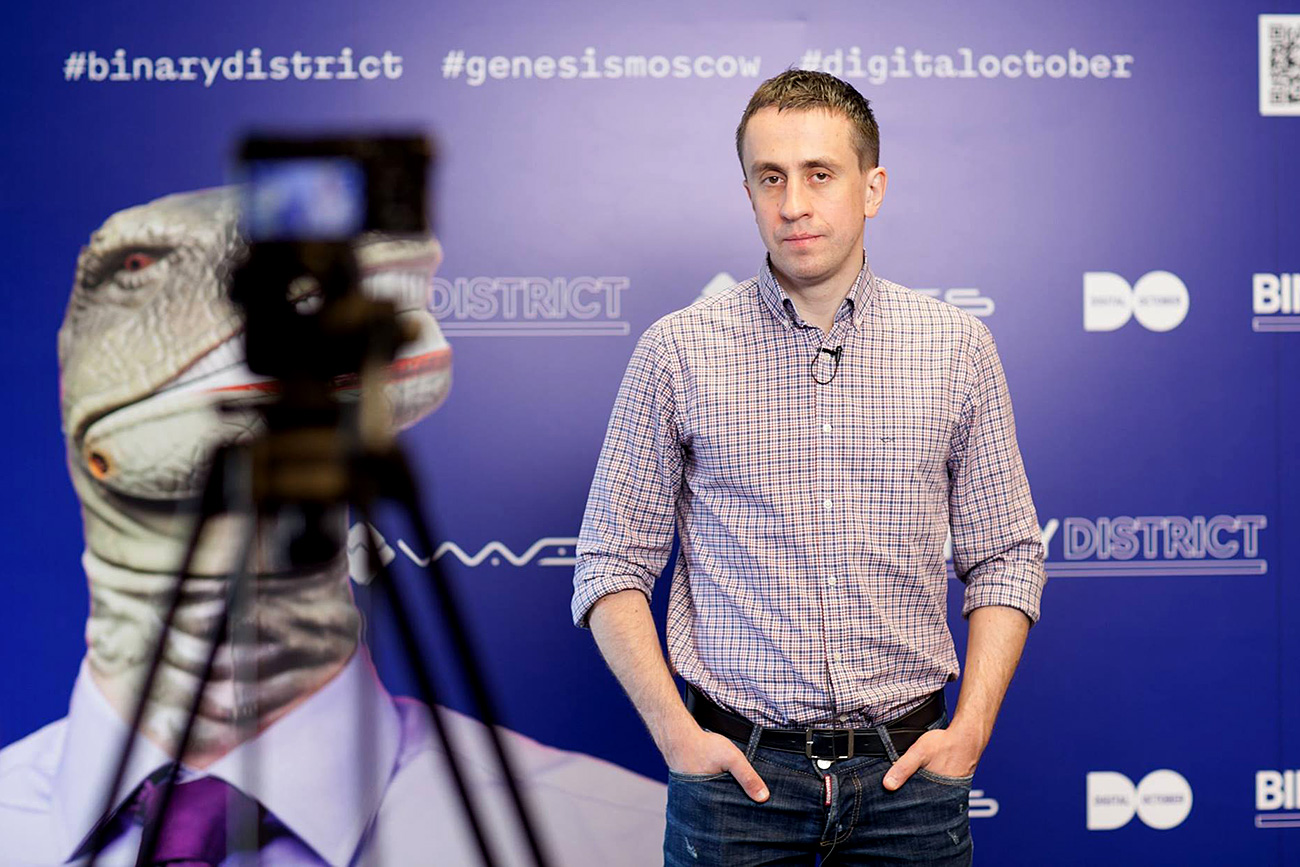 Sasha Ivanov. / WAVES
In June, Titov signed an agreement with Sasha Ivanov to create an ICO Incubator called "People of Growth," whose purpose is to help companies in different sectors of the real economy obtain ICO funding.
"Russia is one of the most advanced countries in blockchain technology, and that's why Russian founders are behind many ICOs in the world," said Ivanov. "The interest in ICO and cryptocurrency is growing rapidly both in Russia and around the world."
According to Ivanov, Bitcoin was legalized in Japan this spring, and the cryptocurrency community is hoping to see a similar process in other countries. Entrepreneurs are also inspired by the success of previous ICOs and the amounts raised, although the lack of venture capital is one of the main reasons this is happening.
About six months ago Titov launched his own cryptocurrency, Upcoin, to promote his political movement, the "Party of Growth." The coins were integrated into the party loyalty program to reward supporters with a number of benefits, such as discounts for education.
Titov is authorized by President Vladimir Putin to protect the rights of entrepreneurs in Russia. In 2017, he attended Donald Trump's inauguration in Washington D.C.
If using any of Russia Beyond's content, partly or in full, always provide an active hyperlink to the original material.