Russians among highest to get Indian e-visas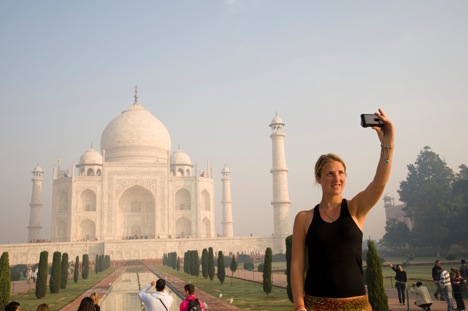 In April, a total of 70,045 tourists who were e-visa holders visited India. Source: Alamy/Legion Media
Russians are among the highest number of applicants to avail of Indian electronic visas to visit India since the scheme was launched.
India in April recorded a 266% increase in the number of tourist visitors (compared to April 2015) who were granted electronic entry visas, the Indian Ministry of Tourism stated.
Tourists from Great Britain continue to occupy the leading position, according to this indicator, followed by those from the United States and Russia.
In April, a total of 70,045 tourists who were e-visa holders visited India. Last year there were only 19,139.
Starting from November 27, 2014 up to February 25, 2016 e-visas to India could be obtained by citizens of 113 countries, arriving in 16 Indian airports. In order to increase the flow of tourists, the Government of India has added another 37 countries to this list, raising the number of eligible countries to 150.
Between January and April this year, India has received more than 3 million e-visa holders, which is 311.7% more than the last year.
As mentioned earlier, the top slot among tourist visitors went to the United Kingdom (18.82% of the total incoming tourist traffic), followed by the United States (14.08%), Russian Federation (8.16%), France (7.12%), China (6.31%), Australia (4.67%), Germany (4.32%), Canada (3.70%), Thailand (2.09%) and the Netherlands (1.93%).
The main flow of e-visa holders arrived at the New Delhi airport (46.48%), followed by Mumbai airport (19.09%) and Goa Airport (9.96%).
First published in Russian by TRN News.
All rights reserved by Rossiyskaya Gazeta.