Moscow and St. Petersburg's best banyas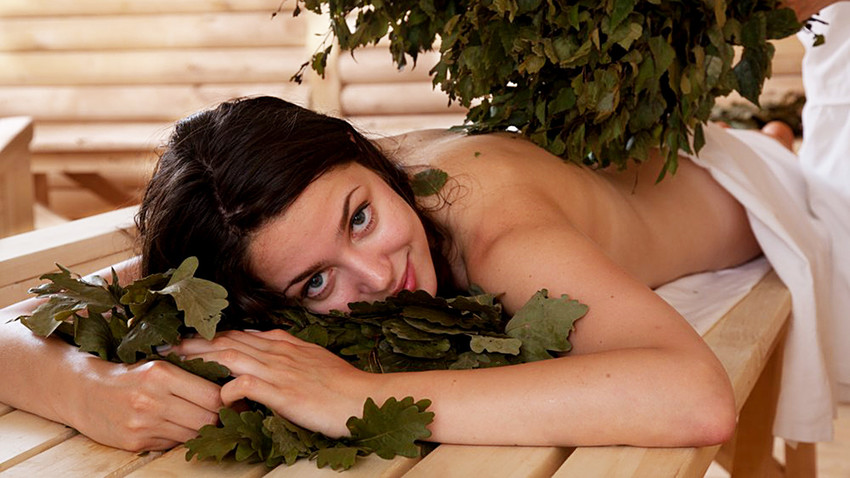 A quintessentially Russian experience
What can be more quintessentially Russian than a banya? This ancient bathhouse tradition is one of the most well known symbols of the nation. Perhaps, you've even tried to find one in your town. However, the best banyas are to be found in Moscow and St. Petersburg.
Let's take a look at some of the best venues for "veniki" (birch branches), "kvas" (a lightly fermented drink made from bread) and dried fish in Russian capitals.

Sanduny banya
Undoubtedly, the most iconic banya complex in Russia is Sanduny. Located in the heart of Moscow on Neglinnaya ul. and open since 1808, Sanduny is also the oldest surviving bath house in the Russian capital. It is worth a visit even if just for purely aesthetic reasons, as the building is a real gem of interior and architectural design. Here, you will find everything from baroque columns to ancient Roman pools to Turkish baths to fulfill just about any imaginable banya experience. If this is still not enough to make you want to visit Sanduny, ask Dolph Lundgren, John Travolta or Naomi Campbell for a reference: they've all been known to come here.
Neglinnaya ul. 14, Moscow
http://www.sanduny.ru/
Vorontsovskie banya
Vorontsovkie bathhouse is not as historic, but still it rivals Sanduny in popularity among locals and guests of Moscow. Built in 1938, this banya has garnered wide acclaim for the quality of its steam rooms and the wide range of services available. There are also many private banya rooms available here for when you have a larger group (they have rooms ranging from four to 10 people). Choose one of these rooms – each one is decorated in a unique fashion: from Russian banya to Turkish hamam to a minimalist style – and enjoy your pure Russian banya experience with close friends.
Vorontsovskiy pereulok 5/7, Moscow
http://vorontsovskie-bani.ru/index.php
Varshavskie banya
Another popular Russian banya in Moscow, the Varshavskie (or Warsaw) bathhouse is located outside of the city center, yet has a long history and tradition behind it. Built in 1938, it should not be overlooked. Housed in a spacious four-story building, the Varshavskie banya has recently undergone a massive reconstruction in a partnership with the Ginza Project holding company. Today this is a modern spa and relaxation complex where modern facilities and top-quality service go hand in hand with the fabled Russian tradition.
Varshavskoe shosse 34, Moscow
http://varshavskie-bani.ru/
Yamskie banya
The favorite venue of Lenin and Dostoevsky, the Yamskie bathhouse is among St. Petersburg's most historic and popular places for a steam. And this place deserves every compliment it gets. Apart from the traditional Russian banya, Yamskie offers the services of a wellness center with cryochamber, an infrared sauna, a massage parlor and a solarium. Frequent guests highly recommended drinking Russian kvas served in the Shaika-leika restaurant after a visit to the steam rooms.
ul. Dostoevskogo 9, St. Petersburg
http://www.yamskie.ru/
Mytninskie banya
The runner-up for the title of the most historic banya in St. Petersburg, the Mytninskie banya has an established following among locals. Originally built for the penniless population of Russia's Imperial capital, Mytninskie was among the first public bathhouses in St. Petersburg. Today, it has undergone large-scale renovations and offers state-of-the-art equipment, professionally trained staff, a beauty parlor and a selection of public and private luxury steam rooms.
ul. Mytninskaya 17-19, St. Petersburg
http://www.mybanya.spb.ru/
Degtyarnye banya
One more popular option for experiencing an authentic Russian banya is the Degtyarnye located just off Nevsky prospect. This bathhouse first opened half a century ago and since then has become one of the most prominent venues for weekend leisure in St. Petersburg. They can host up to 620 guests simultaneously and their personnel are considered among the best in town. Apart from traditional Russian steam rooms, you can enjoy invigorating massages and a wide range of reenergizing spa procedures.
Degtyarnaya ul. 1, St. Petersburg
http://www.d1a.ru/pages/en/
About the author: Ivan Shirokov is a Russian native, keen traveler and a Senior Destination Specialist at Travel All Russia, a destination management company specializing in premium tours to Russia.
All rights reserved by Rossiyskaya Gazeta.