Hit the spa Russian style: Mineral springs and hot tub substitutes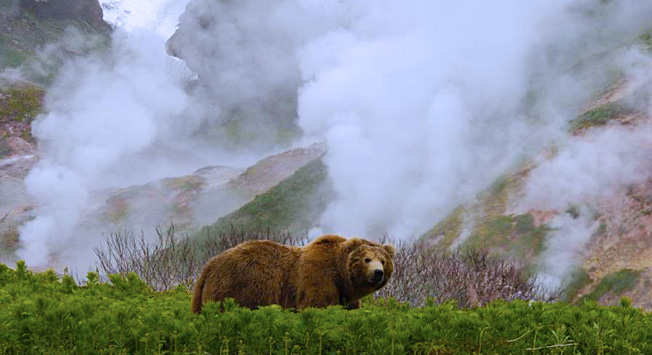 Russia has hundreds of mineral springs, many of which have been developed into fully operational recreation and treatment facilities. Check out RBTH's guide to Russia's best thermal springs – they will rejuvenate you and improve your health.
1. Kamchatka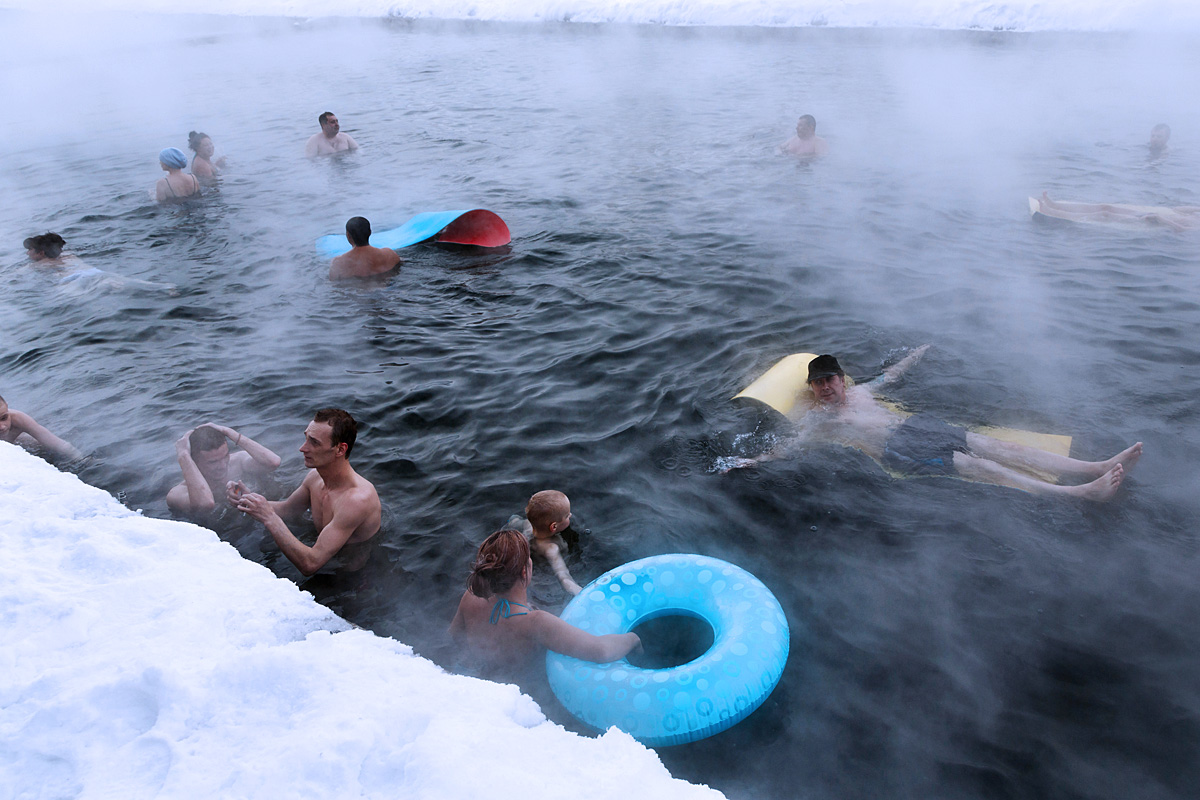 Photo credit: Shutterstock/Legion-Media Visitors to the Malky hot springs can choose between cottages at the tourist center, which features an indoor pool, or a camping site with parking. Next door to the facility are cold water springs where Malkinskaya mineral water is collected and bottled. The water is famous for its therapeutic effect on cardiovascular conditions and can be bought in most Petropavlovsk-Kamchatsky supermarkets.
Do you want to launch from a cliff on a snowboard through a thick cloud of vapor formed by a 30-degree hot spring and then relax in a hidden pool below? The Snezhnaya Dolina (Snowy Valley) ski resort is one of the few locations in Russia where this is possible. In winter, it is a popular freeride spot with a thermal pool at the bottom of the hill that is perfect for soothing your muscles after a hard day on the slopes.
2. Altai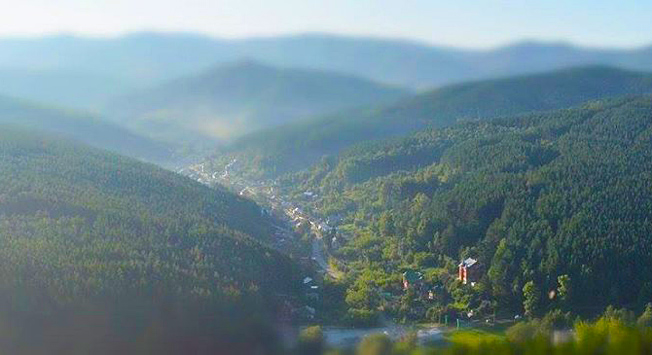 Photo credit: Belokurikha climatic resort press photo

Since their founding in the late 19th century, the Belokurikha radon springs in the Altai Mountains have evolved into a spa town that is today known as the Belokurikha climatic resort.
The basins of local springs resemble a huge granite bowl with a pile of soup plates inside, one on top of another. Circulating through this maze, the water is gradually heated by the sun's rays and is saturated by radon and ions from the mountain air, which emerges on the surface in the form of hot springs with a temperature of 28 Celcius (82 Fahrenheit).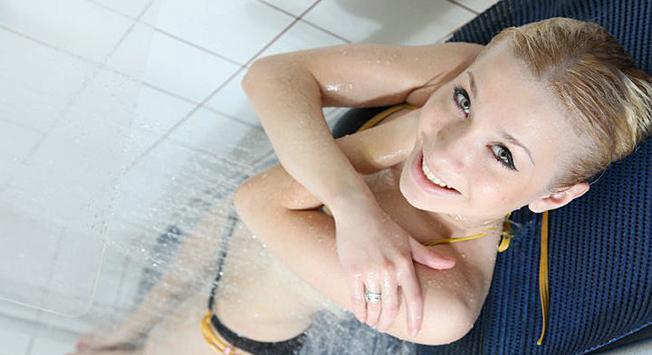 Photo credit: Belokurikha climatic resort press photo
Despite radon being a radioactive chemical element, consumption in extremely small doses has a healing effect and normalizes blood composition, reduces inflammation and slows down the process of aging.
3. Krasnodar Territory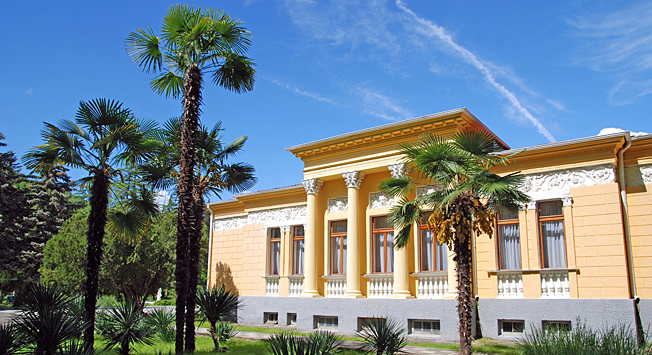 Matsesta sanatorium. Photo credit: TASS/Victor Klyushkin

In the Krasnodar Territory, health tourism has developed primarily around the hydropathic resorts of Matsesta, which recently marked its 113th anniversary. Local guides often recite their favorite story about Leonid Brezhnev, the Soviet leader that presided over the country from 1964 to 1982. As the story goes, he would walk to the sanatorium leaning on someone's arm, but after a course of treatment would walk away unassisted with a vigorous gait.
Matsesta welcomes all kinds of patients: adults and children with chemical or heat burns, those with limited mobility, as well as healthy people in search of longevity and states of sustainable well-being. Along with hydrosulfuric healing waters, the resort also offers iodine-bromine waters collected from the springs of the neighboring town of Kudepsta.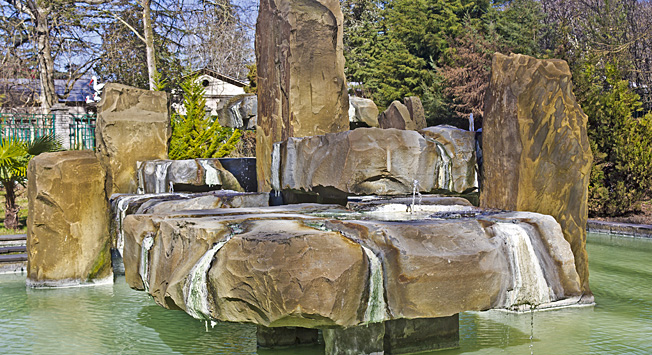 Photo credit: Hydrosulfuric spring in Matsesta. Shutterstock/Legion-Media
Travelers on TripAdvisor commented that the hydrosulfuric acid "forms a very aggressive agent that corrodes all surfaces, including tiled walls, so the interior looks like it is in need of renovations, but this is compensated by the beneficial effects of the treatment."
You can collect water from the Matsesta Springs in your own bottle, but be aware that it gives off an intense hydrosulfuric odor and its healing properties last for no longer than 24 hours.
4. Caucasian mineral waters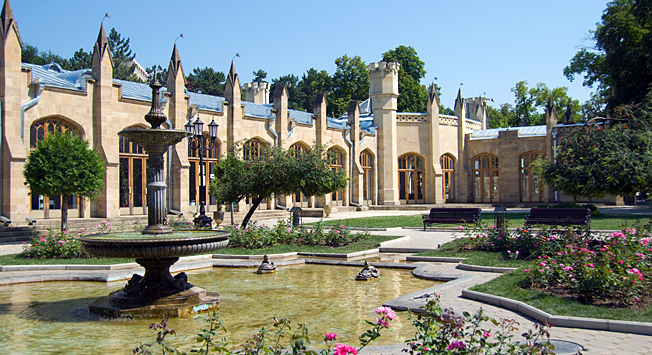 Narzan drinking gallery in Kislovodsk. Photo credit: Lori/Legion-Media

In the Caucasus a triangle of balnearies in mountain valleys between the Black and the Caspian seas are signature destinations for Russian hydrothermal tourism.
A "vacation at the springs" in Kislovodsk was popular among Russian artistic circles and intellectual elites in the 19th century. This early form of tourism revolved around drinking the local mineral water Narzan, breathing the highland air and taking long strolls around Kurortny Park.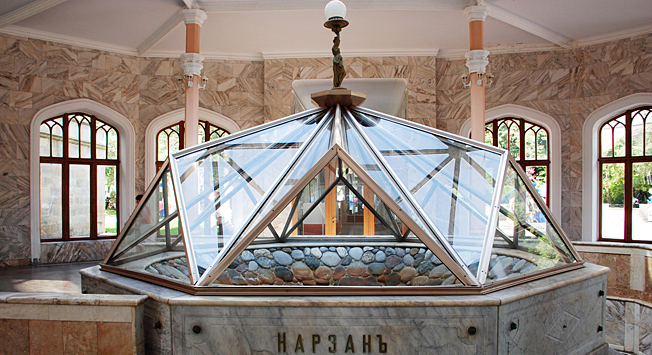 Narzan water spring in Kislovosk. Photo credit: Lori/Legion-Media

Following the advice of doctors in Russia's big cities, authors such as Alexander Pushkin, Mikhail Lermontov and Leo Tolstoy came here to improve their health and find inspiration.
The waters in the special drinking galleries and well rooms of Pyatigorsk and Yessentuki treat stomach and liver ailments and rejuvenate weakened metabolisms with their array of carbonate-hydrosulfuric, naturally carbonated and salino-alkaline elements.
All rights reserved by Rossiyskaya Gazeta.