Markets
1. Danilovsky Market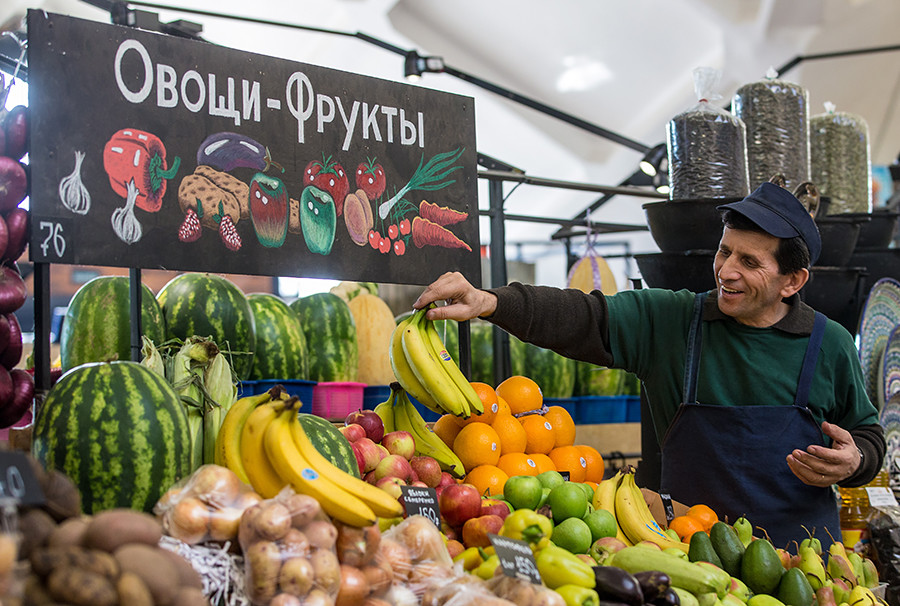 Moscow is a city of many magnificent markets. The foodie paradise of Danilovsky Market, located just south of the city center, is a big hit among foreigners for its spectacular restaurants and circus-like scenery.
"The place is like a shrine to the art of food," says British financial assistant David Walker. "Literally every kind of food is there, so it's a perfect date spot if you're indecisive like me. It reminds me of Spitalfields in London, but as an experience it's even better because of the astonishing Soviet architecture."
2. Gastroferma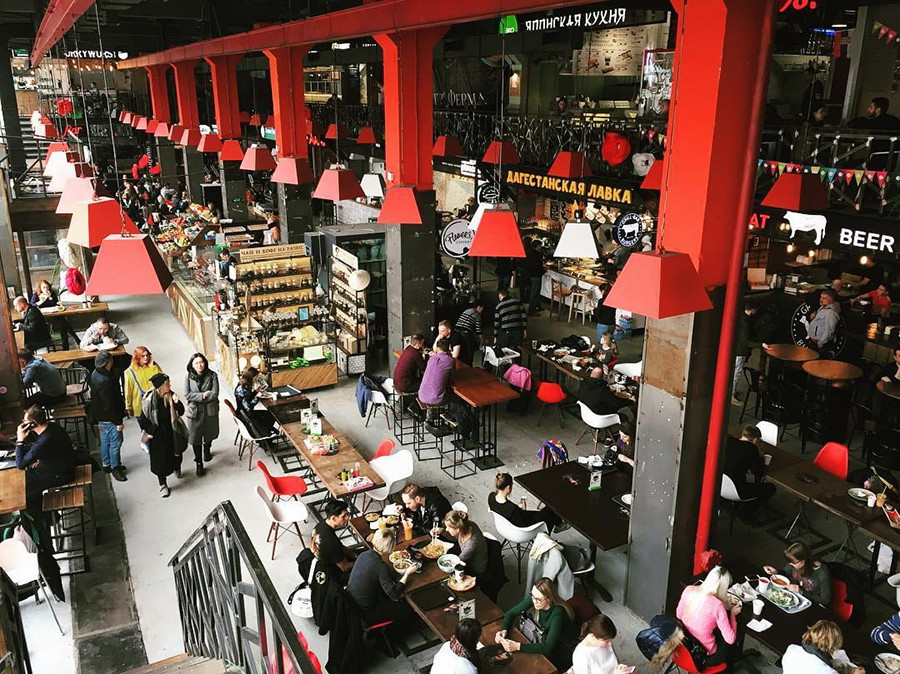 This 32-restaurant hipster haven, located just a short walk from Baumanskaya metro station, boasts the city's widest selection of world cuisines. For Lucia Bellincello, it also has some of the tastiest pizza in the city. High praise, especially from an Italian!
Neighborhoods
3. Chistye Prudy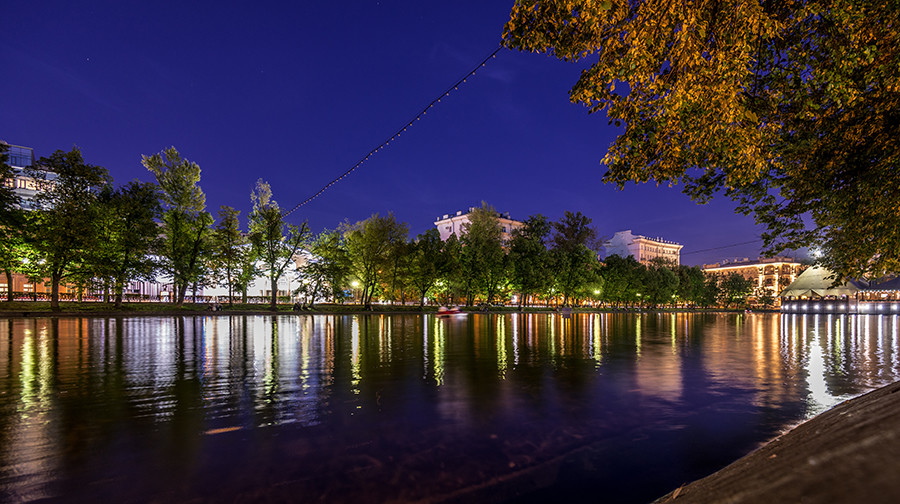 Legion Media
For Frenchman Erwann Pensec, the Chistye Prudy area in Moscow's center has it all: "It's central, quiet, picturesque, plus there's loads of good bars, restaurants, and shops. It's probably the most dynamic neighborhood in Moscow, and you can see loads of street artists there."
According to American, Michael Lee Lewis, the area is the perfect place to start a night out. "There's an amphitheater near Chistiye Prudi where everyone stays out drinking wine in summer, while a walk by the pond is really beautiful. There's such a good atmosphere there."
4. Patriarch Ponds
On the other side of the city center from Chistye Prudy lies Patriarch Ponds, the setting for the opening scene from Bulgakov's Master and Margarita. It has since become a dwelling ground for the city's coolest cats, attracting many foreigners in search of delicious cocktails and good times.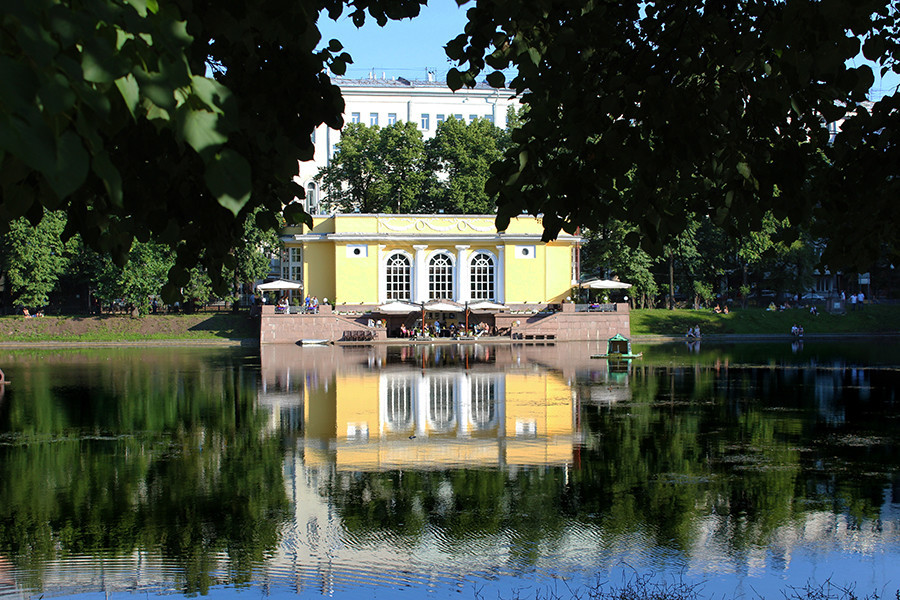 Legion Media
"The pond itself and the surrounding area is so beautiful, it's absolutely the prettiest spot in Moscow," Michelle Petite, a translator from France, tells us. "Even just going for a walk there is a treat, but there's also so many good cafes and bars there, so it's worth going in winter too."
The year-round appeal of the neighborhood also appeals to Irish student Alice Gallanagh: "It's so cozy at Patriarch Ponds. The lake freezes over in winter, and people go skating there under the fairy lights. Then in summer, it's the perfect spot for a city-center stroll."
5. Luzhniki Embankment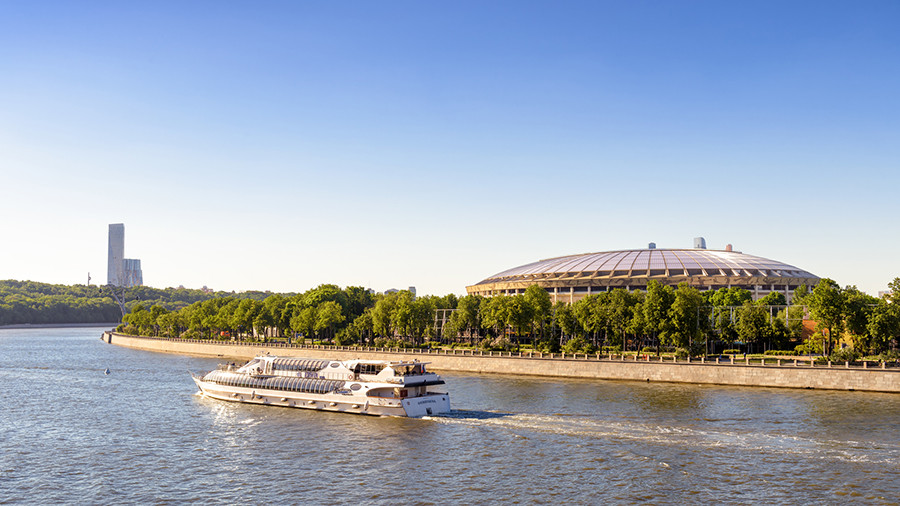 Legion Media
With the World Cup now behind us, the area surrounding the Luzhniki Stadium and Sparrow Hills will return to being a popular spot for walkers and fitness fanatics alike. "There's a great leisure area there, where I love to go running," says Lucia Bellincello. After all, the view over the Moscow River there is pretty spectacular.
6. Kuznetsky Most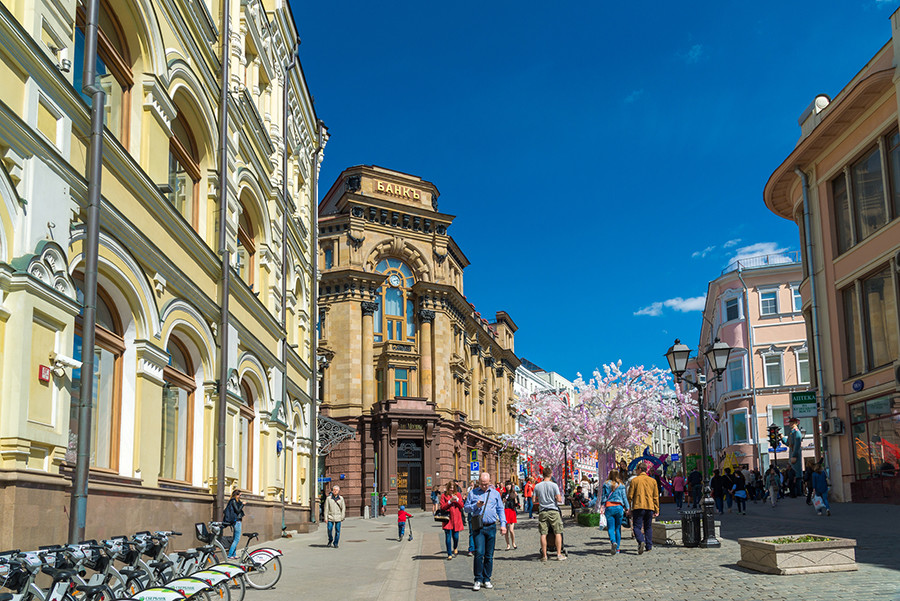 Legion Media
A stone's throw away from the Bolshoi Theater and Red Square, this central Moscow area is the center of all the action. Naturally, the vibrant atmosphere and up-market appeal to it makes for picturesque walking. "I love walking the street from the Central Telegraph to the Kuznetsky Most metro station," says American Tim Kirby. "I happily make that journey after many late night meetings."
Parks
7. VDNKh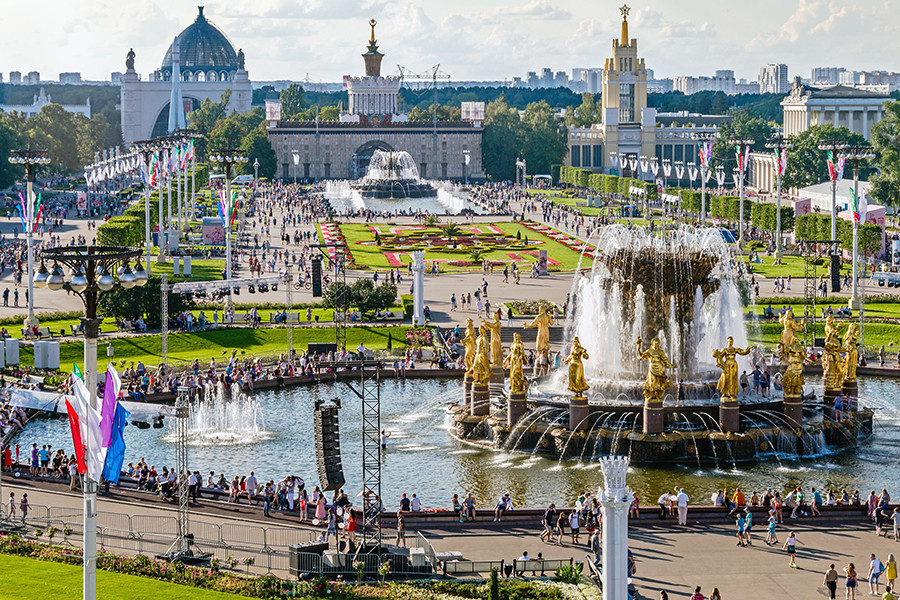 Legion Media
This colossal Stalin-era park was originally built to house an agriculture exhibition, and now serves as an open-air Soviet architecture museum. Having gone through extensive reconstructions, it impresses many foreigners for its ability to satisfy all day-out needs in one place.
"I love cycling there, you can stay there all day and not get bored," Alice Gallanagh tells us. "We're talking fountains, museums, cafes, and even a zipwire. The day summer arrived, I immediately hit VDNKh for a picnic."
8. Tsaritsyno
Catherine the Great's former summer residence is now an island of greenery amidst the sprawling south Moscow suburbs. In contrast to the oft-lurid Soviet high-rises that surround it, Tsaritsyno reserve is an enormous fortress of some of the city's most awe-inspiring Imperial Russian constructions.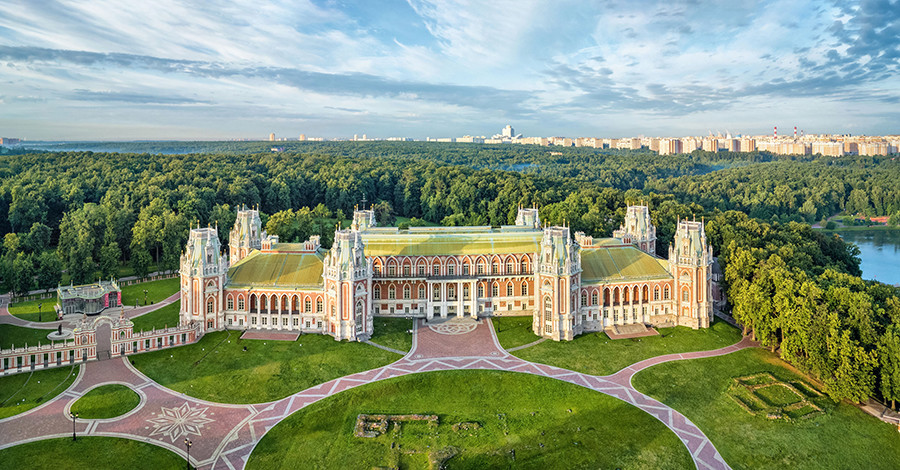 Legion Media
The park's encompassing verdure also caught the attention of Erwann Pensec: "I fell in love with this enormous forest; the trees are so big, plus there's tranquility, clean air, animals (squirrels!), and genuine beauty to be found in the alleys and statues."
9. MSU Botanic Gardens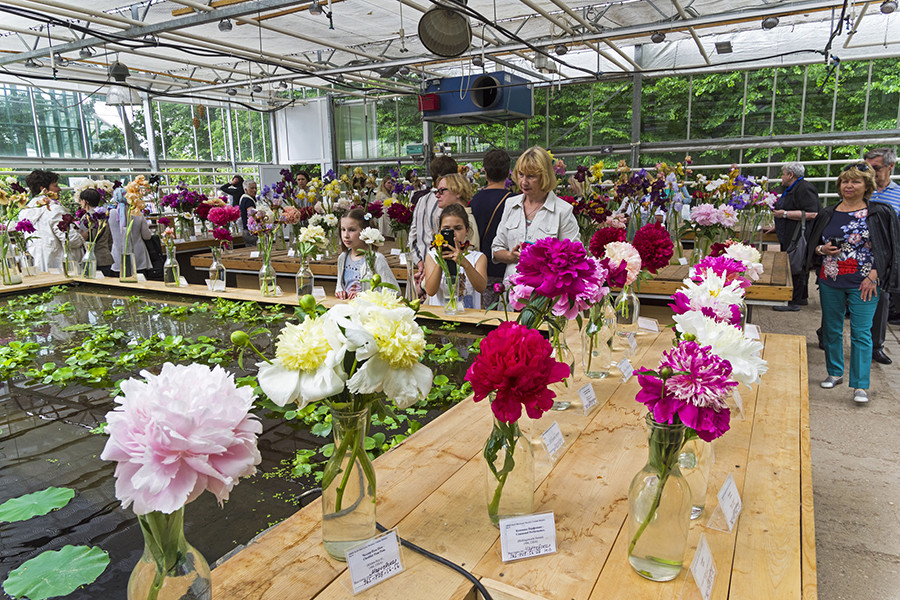 Legion Media
An apothecary garden dating back to Peter the Great's rule, this greenhouse-filled jungle is perhaps the most colorful getaway in Moscow city center. "Even though it's situated beside a noisy boulevard, you feel like you're fully immersed in nature there," says Erwann, (who's fast becoming our in-house park expert). "It's completely silent there; it's just greenery, fresh air, and summer heat…"
Art and literature
10. Melnikov House
One of the great architectural structures of the 20th century and perhaps Moscow's most curious remnant of the 1920s Soviet avant-garde, this cylindrical art studio-turned-viewing house is something completely extraordinary to foreigners who visit there.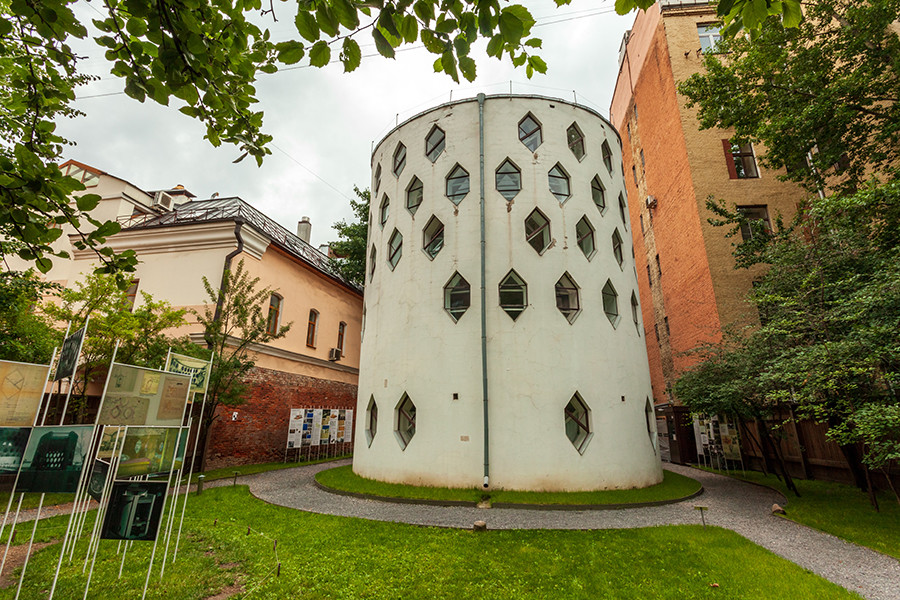 Legion Media
"Its functional creativity and panopticon elements perfectly encompass one era of history that never happened anywhere else," says David Walker. "It's a pilgrimage for anyone who's into constructivism – it's an approach to housing that is truly mind-blowing."
11. Moscow Museum of Modern Art (MMOMA)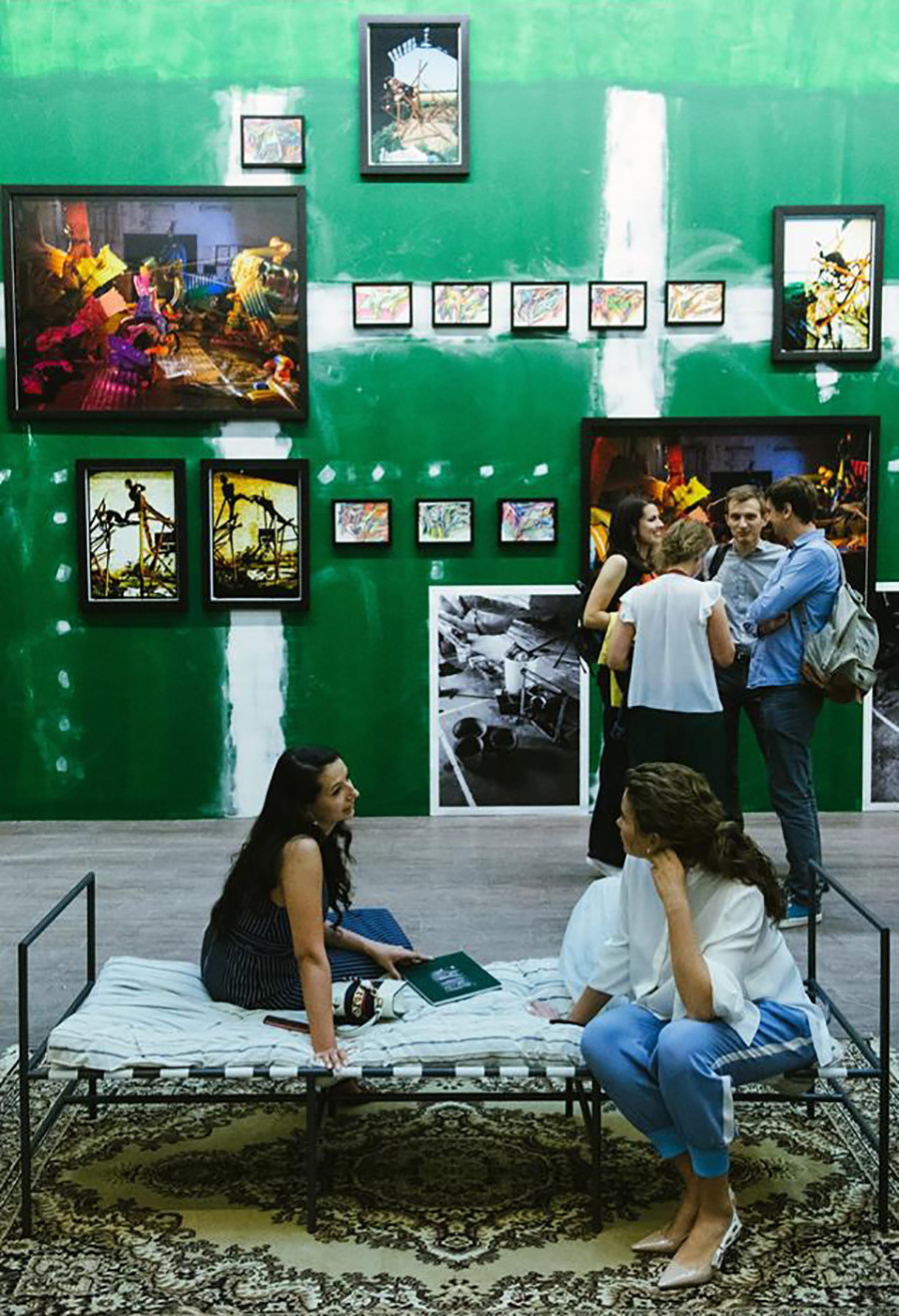 "I visit the MMOMA galleries on Gogolevsky Boulevard practically every Saturday morning," Michael Lee Lewis tells us. "The classical galleries, such as the Pushkin Museum or the Tretyakov, are must-see locations, but their exhibitions don't change frequently. MMOMA, on the other hand, is constantly offering new ground breaking modern art, mostly from Russian artists. The installations and sculptures there are crazy, and it's all housed in this spectacularly achromatic Imperial Russian house with enormous windows and walls. Best of all is that it's usually pretty quiet, so you won't have to queue and can stroll around in peace."
12. Dostoevsky Library
Located in the aforementioned intellectual paradise of Chistiye Prudy, this Soviet-era establishment is the poster-child for the ever-growing trend of hipster libraries in Russia. Now dotted with tea-drinking writers and sleek parquet floors, the Dostoevsky Library has proved a hit with foreigners who find the traditional Russian library a little, well, stern.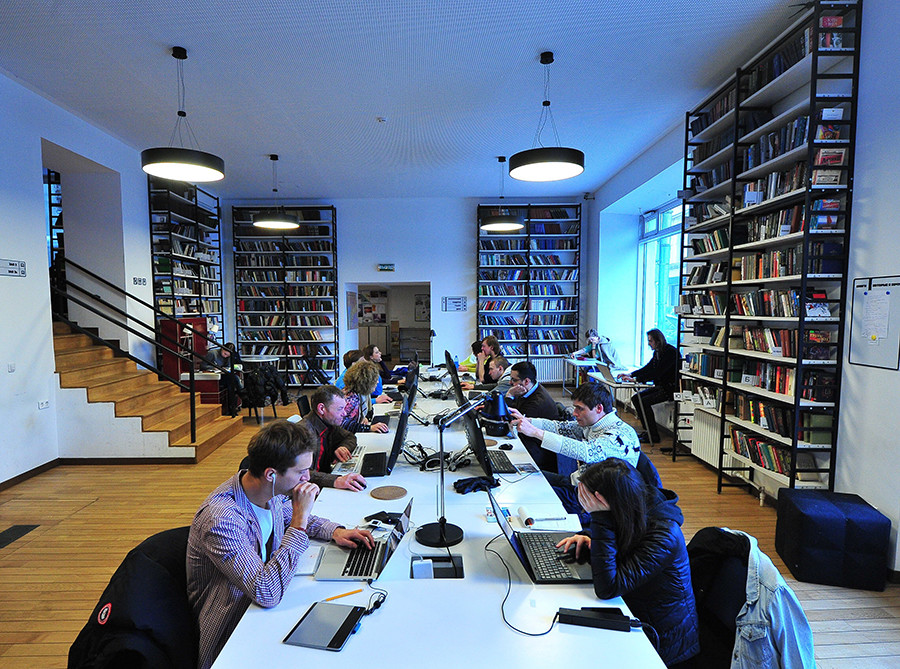 Sergei Kiselev/Moskva Agency
"Russian librarians can be a little intimidating, to be honest," says Alice Gallanagh. "They're really helpful in the Dostoevsky Library though, even though my Russian isn't perfect. It's by far the most foreigner-friendly place I've been to."
If using any of Russia Beyond's content, partly or in full, always provide an active hyperlink to the original material.