Far out in the Far East: 5 best places in Vladivostok according to the locals
By visiting remote beaches and the best vantage points for taking photos, we've put together an insiders' guide to this Far Eastern city.
1. Glass Beach – a miracle of how nature processes human waste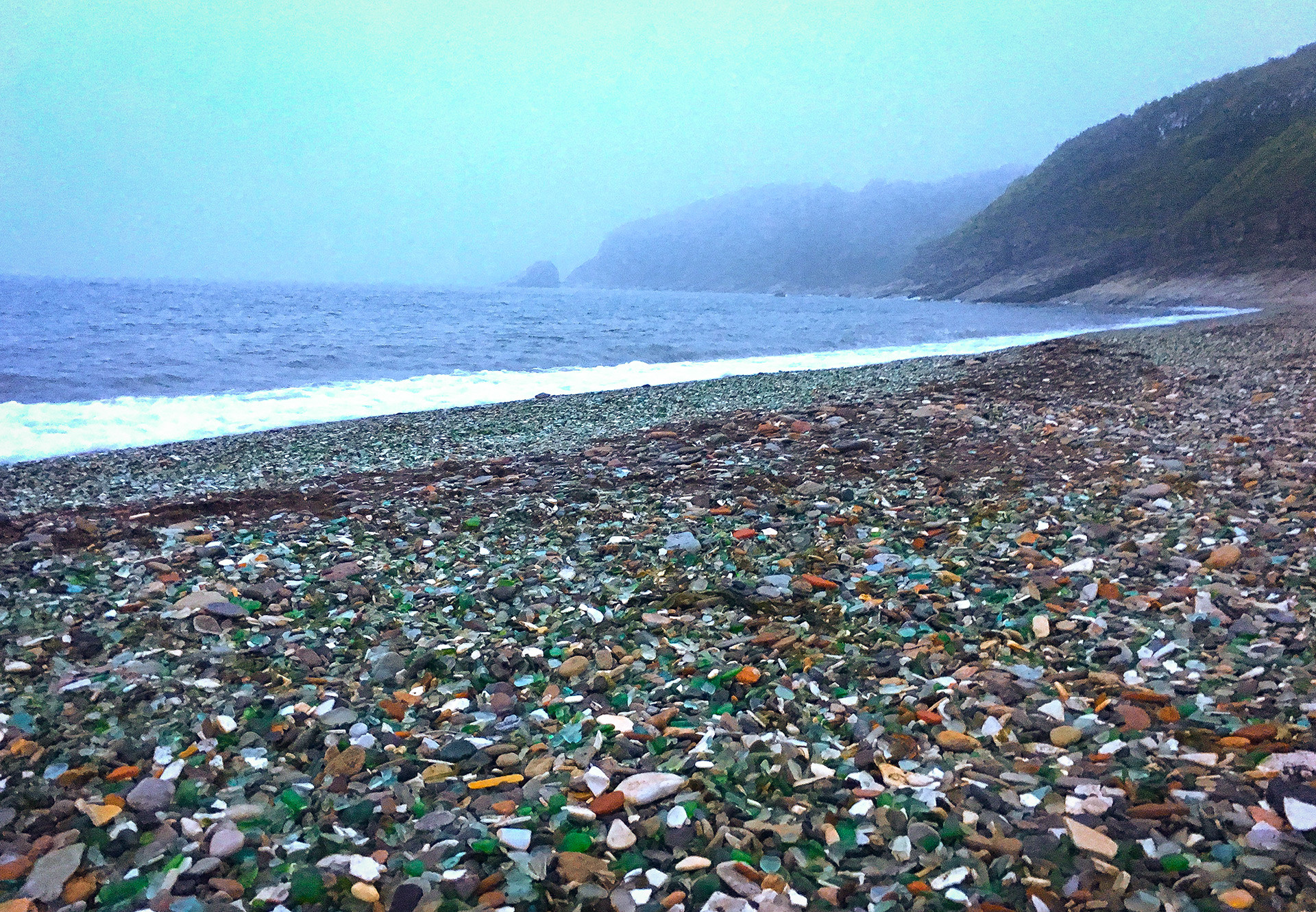 There was once a huge garbage dump close to the beach that locals called Mordor because of its emission of toxic gases. Since no one has bathed here for ages, tons of crushed bottles, old plates and glazed tiles were washed by the sea over the course of decades with no one interrupting this natural process.
The APEC summit of 2012, however, brought major improvements both to Vladivostok and the neighboring region, and the dump was removed. It was a surprise for the locals to find out that the beach was covered not with stones or sand, but with smooth glass and ceramic pieces of different colors – former glass and plastic waste processed by the sea tides.
Local teacher Yana says she likes to visit the beach, and she can spend hours looking at the pieces, as well as creating mosaics with them. She points out with sorrow that tourists have already spoiled the place by taking 'stones' as souvenirs.
2. Alexeyevskaya Hill – where you can feel the city rhythm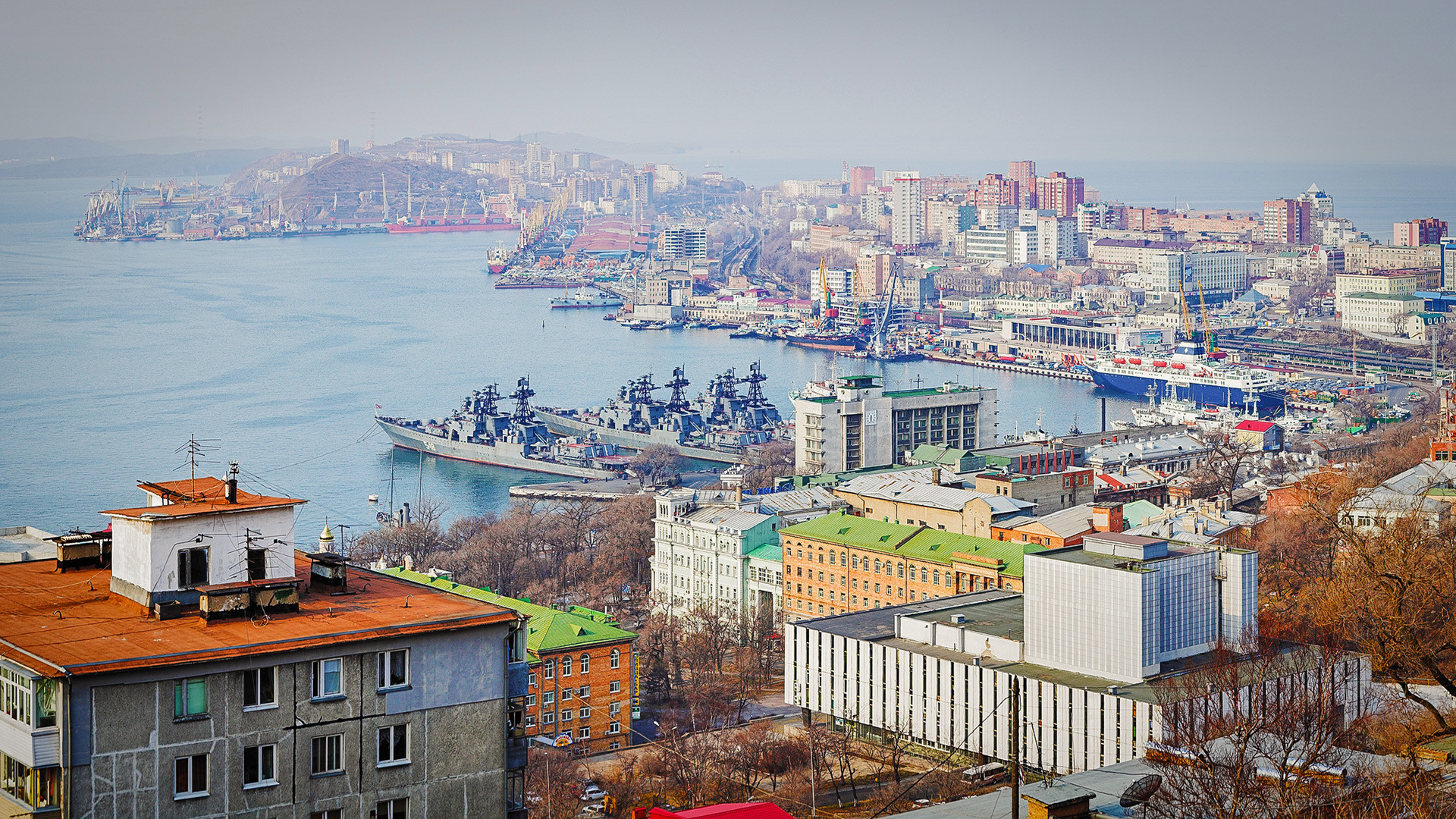 Viewpoint of Alexeyevskaya Hill
Legion Media
The most iconic viewpoints in Vladivostok are Orlinoye Gnezdo Hill (Eagle Nest), which opens a great panorama of the port and the beautiful Golden Bridge. But locals say they prefer another sopka – Alexeyevskaya. It's situated far from touristy places in a quiet neighborhood with only private houses.
"I love to go there, sit on stones, touch them with my hand and feel the breath and life of the city," said art manager Katya. "Ports and bridges are around me, and I feel in harmony with my native city."
3. Nazimovskaya Battery – where the sun goes down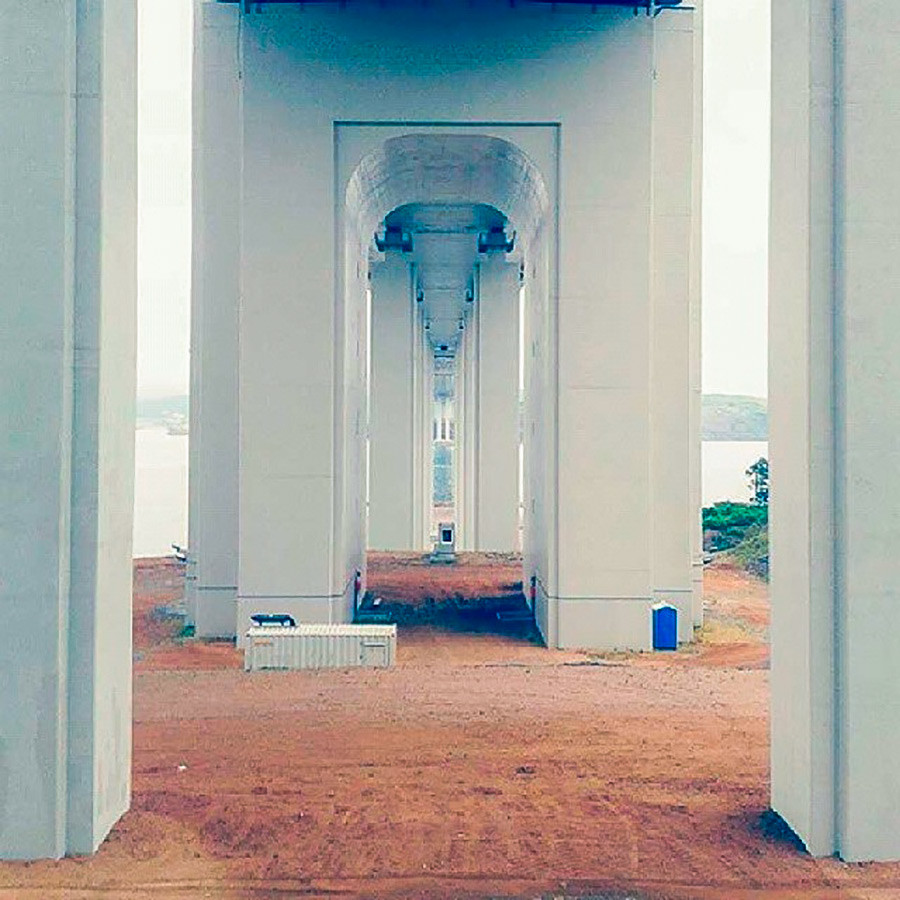 Vladivostok has several forts and batteries, some of which were abandoned and now lie in charming ruins for you to explore. There is one such battery where you can journey to the 19th century - Nazimovskaya under the Russky Bridge on the mainland side. Don't confuse it with Novosiltsevskaya that is situated on Russky Island.
That's the exact place where the sun sets - the red horizon looks fantastic from there. Moreover, you can stand next to the bridge pillars and take fantastic photos, points out local journalist Oksana.
4. Khlebozavod – contemporary art in the historic center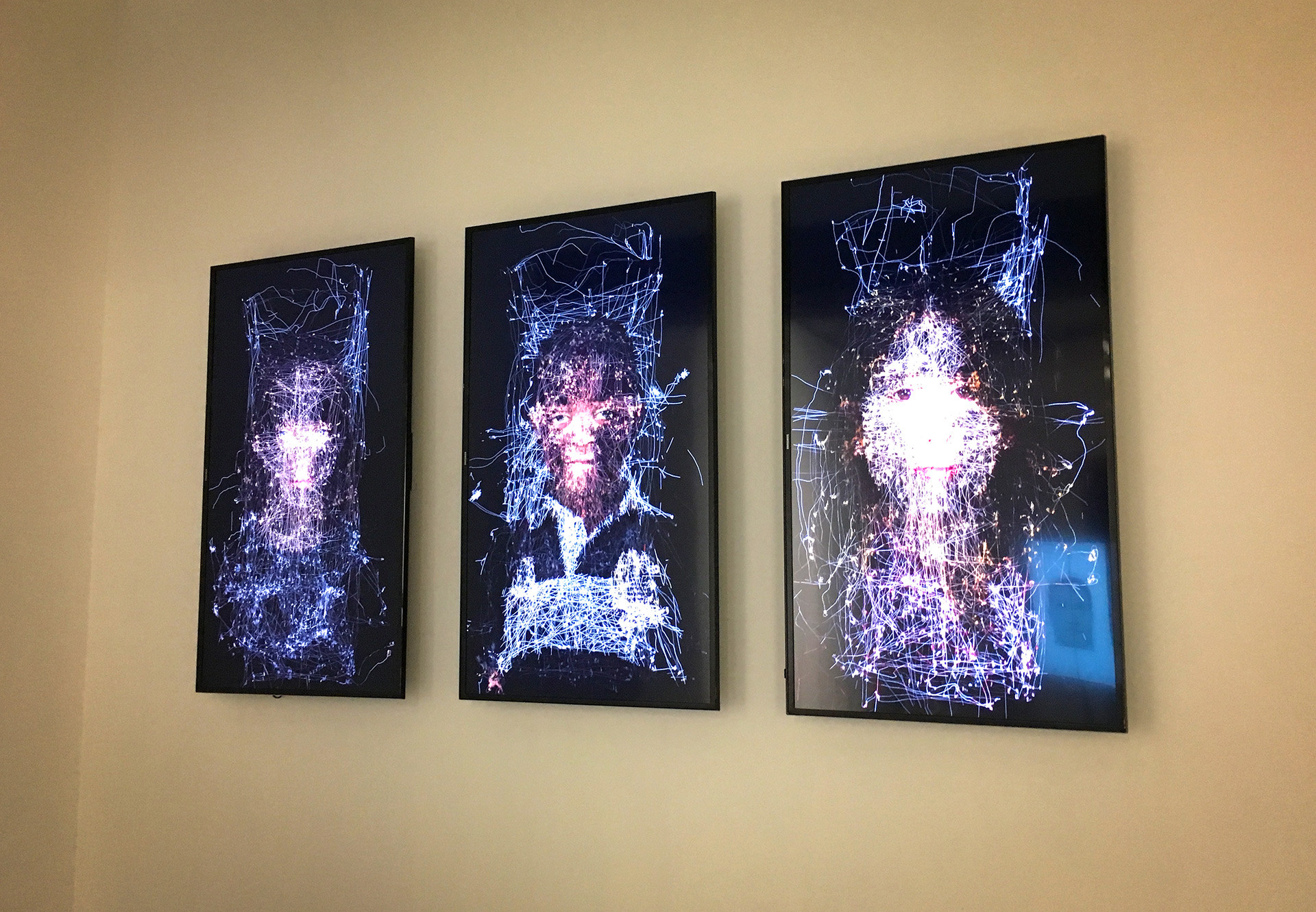 'The Wall of Gazes' Multi-channel video installation
Alexandra Guzeva
It might be just a little too early to declare this, but Vladivostok is becoming one of the country's art hubs. A decade ago there were only one or two contemporary art galleries and one retrospective museum of fine arts here. But now they are joined by the Zarya art center and residence that regularly exhibits international artists, and Khlebozavod (literary 'Bread factory'), which is showing the newest ideas of creative thought.
The current exhibition, "Misadventures of Discovering," displays objects such as 'Ansible,' a fictional communication device that establishes connection between objects located at astronomical distances from each other. Or a series of video-portraits produced by neural networks. When you express even a small interest in contemporary art, the locals ask: "Have you already been to Khlebozavod?"
5. Rynda bay – fresh scallops with a raw seaview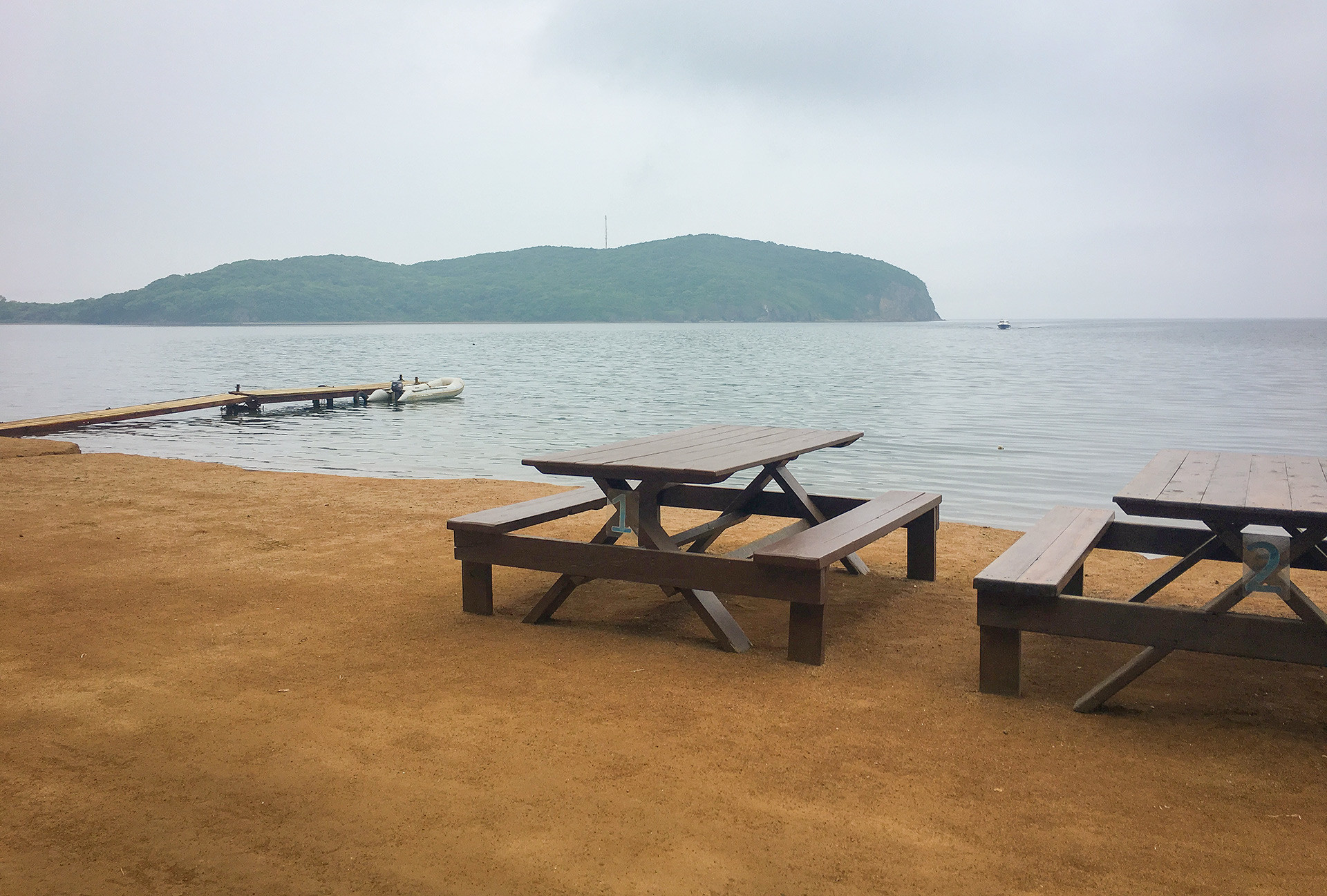 Shturval restaurant
Alexandra Guzeva
Seafood is served everywhere in Vladivostok, but the remote Shturval restaurant on Russky Island will treat you to the freshest food at a cheap price. The remote location of the venue might be a problem – not all taxi drivers are aware of it, so get a double confirmation from the driver that he can take you to the right place.
When coming here, after the asphalt ends there is another 30 minutes of driving on rural road, all the while enjoying the views of multiple pristine bays of the island. After finally reaching your destination, next to the scallop farm take a seat at the wooden tables right on the beach, gaze at the view of the water and hills that will make your jaw drop, and eat scallops!
"I only eat them raw there," said art manager Katya. "They are so fresh that it's just a crime to cook them. Sweet scallops with a drop of lemon juice – perfect."
After a great dinner the locals sometimes plunge into the sea here. The water seems too cold? It's not a big deal for those who grew up in Vladivostok. See how I touch the water with my Far Eastern hand," says Katya as she jumps into 13 degrees Celsius water from the pier.
If you want to experience more sightseeing in Vladivostok – here is our guide to must-visit places.
If using any of Russia Beyond's content, partly or in full, always provide an active hyperlink to the original material.