Day 1
8 a.m. Breakfast at the bakery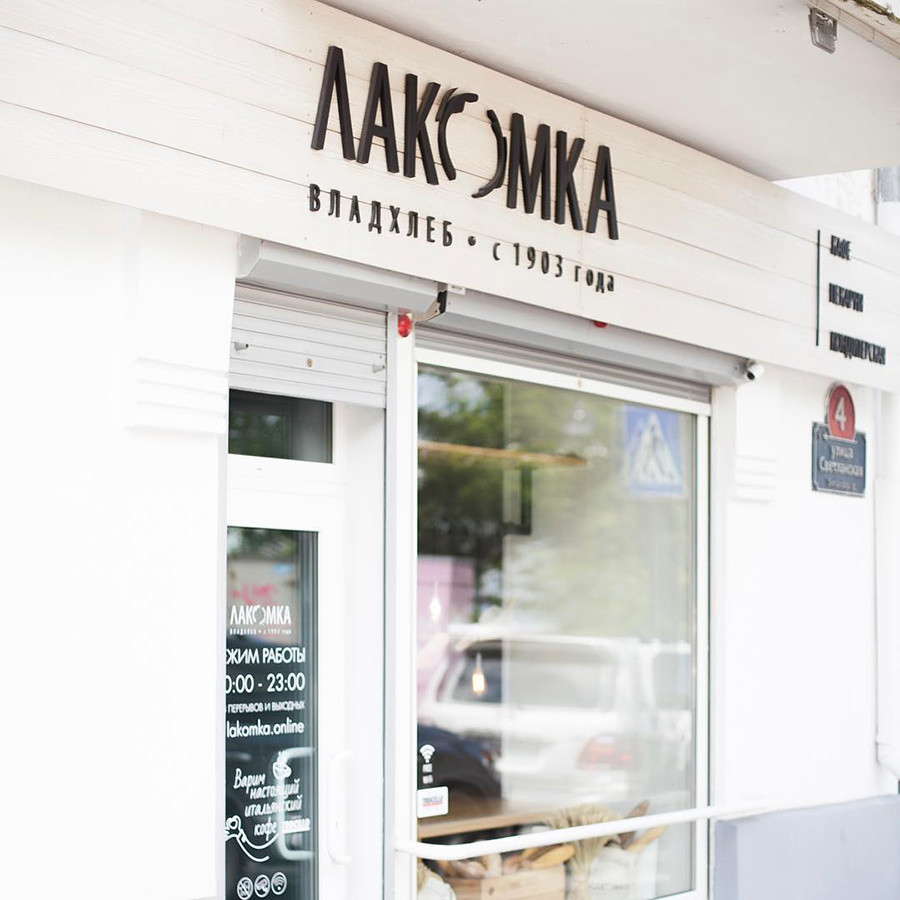 Start your perfect day in Vladivostok with a coffee and pastry in any café of the Lakomka bakery chain owned by Vladkhleb. Established in 1903, this is one of the oldest companies in the city. Locals love the breakfast to go, and here you can enjoy the authentic smell of bread before later in the day diving into the delicious world of seafood. The company's most famous bread is called Podolsky – try it because it's purely Russian.
9 a.m. – 11 p.m. Climb to the best selfie spot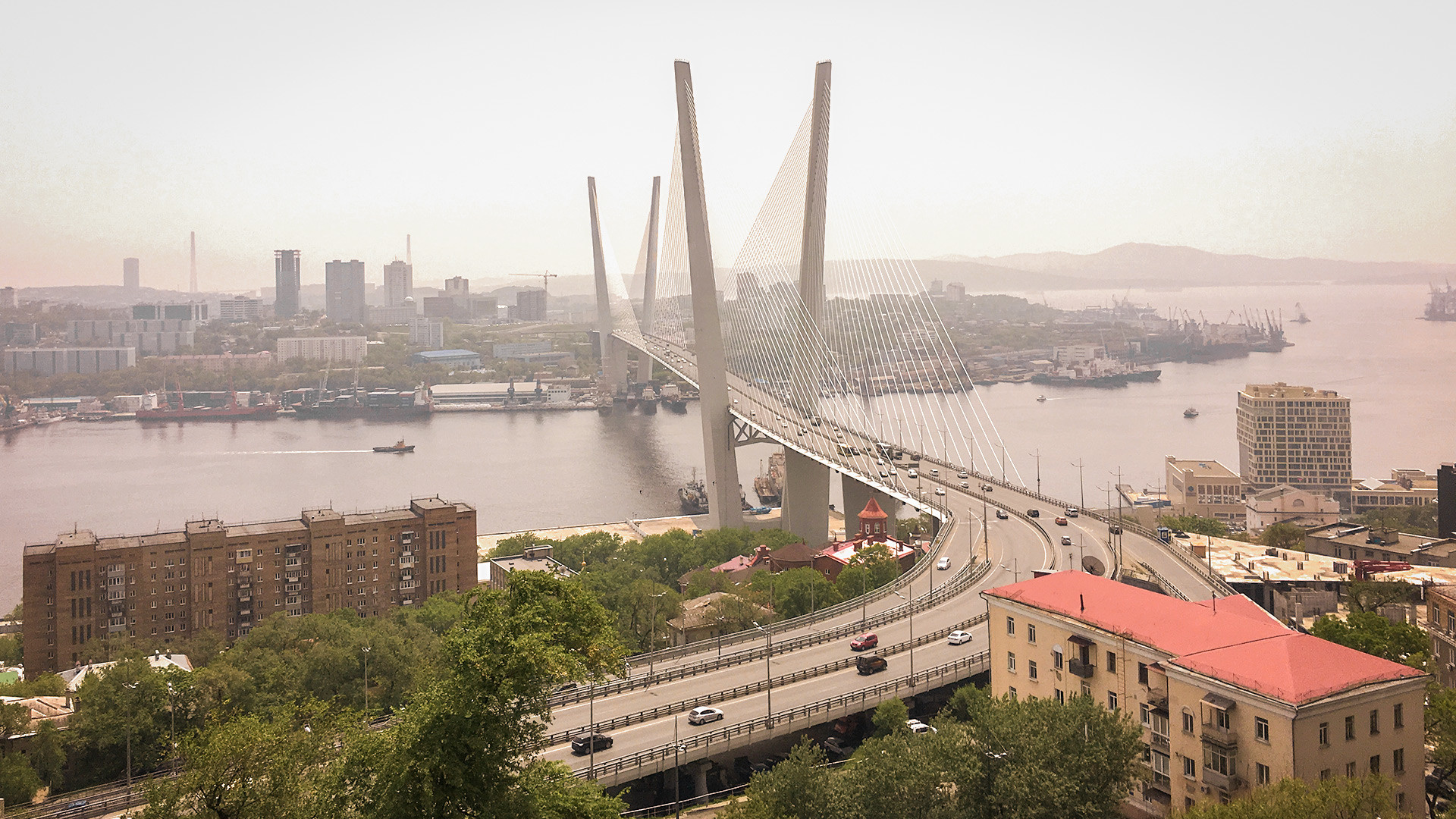 Golden Bridge
Alexandra Guzeva
Vladivostok's topography is challenging for those keen on discovering a new city by foot. There are more than 20 hills in Vladivostok, which locals call 'sopka' (small hill). One of the city's most picturesque vantage points is Orlinoe Gnezdo Hill (Eagle's Nest Hill), reaching it from the city center on foot takes 20 minutes.
To save time you can take either a bus or a taxi (Yandex taxi app works just fine, available in English). Another easy option is a funicular train from Svetlanskaya Street.
The monument to the legendary founders of the Cyrillic alphabet, St. Kirill and St. Mefody, is your reference point for the best view on the gorgeous Golden Bridge that crosses the Golden Horn Bay. When the city founder Nikolai Muravyov-Amursky first arrived here he noticed that the landscape looked similar to Istanbul, and so the bay was named to honor its Turkish cousin.
Descend on the funicular or stairs, and then walk to the right along Svetlanskaya, which is the city's main and oldest street.
12 p.m.-1 p.m. Lunch with a gorgeous sea view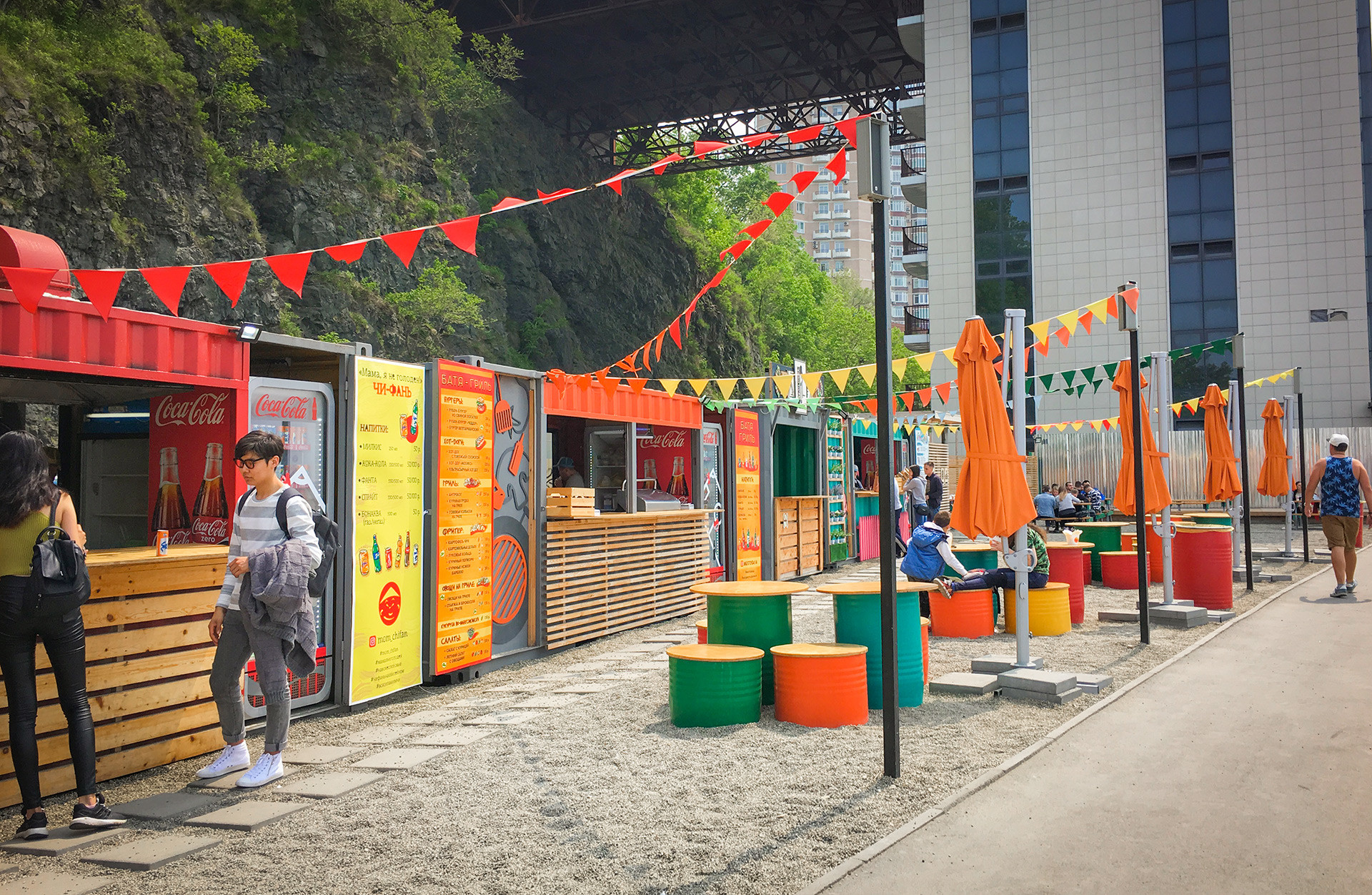 Food courts on Yubileyny Beach
Alexandra Guzeva
Reach the pedestrian Akademika Fokina Street by passing lovely fountains, the retro Dynamo Stadium, and then ride a Ferris wheel on the seashore. Don't forget to enjoy seafood noodles and a smoothie at the food court on nearby Yubileyny Beach. Lie down on a cozy wooden sunbed and enjoy the waves of the Amur Bay.
2 p.m.-3 p.m. See how the city once looked like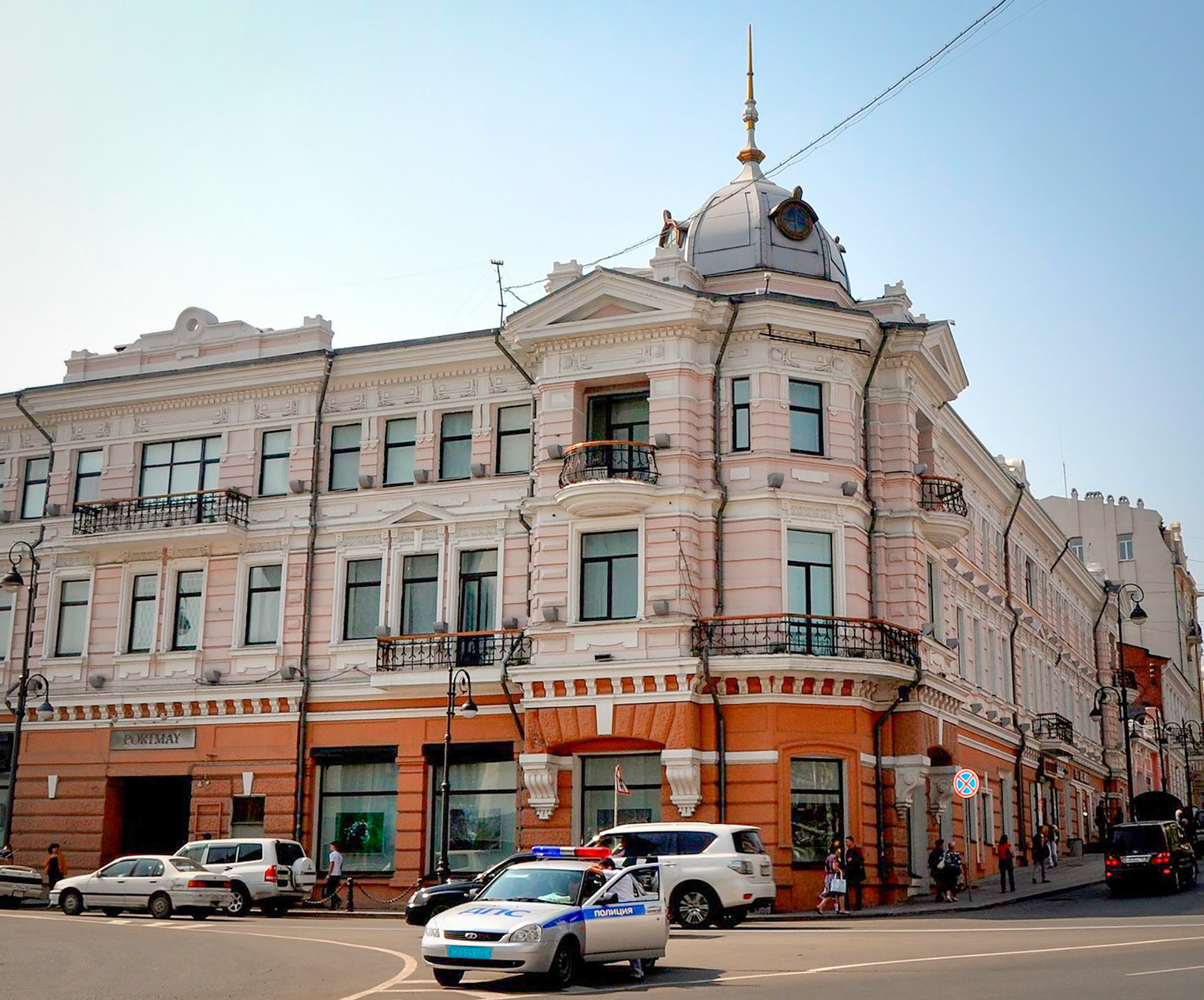 The Arseniev State Museum of the Primorsky Territory
Lisichka/Wikipedia
If you have time to visit only one museum in Vladivostok then don't miss the Arseniev State Museum of the Primorsky Territory. There are many interesting items: ranging from ancient sea shells, to the stone remains of the ancient Balhae Kingdom (7th to 10th centuries) that once inhabited this land.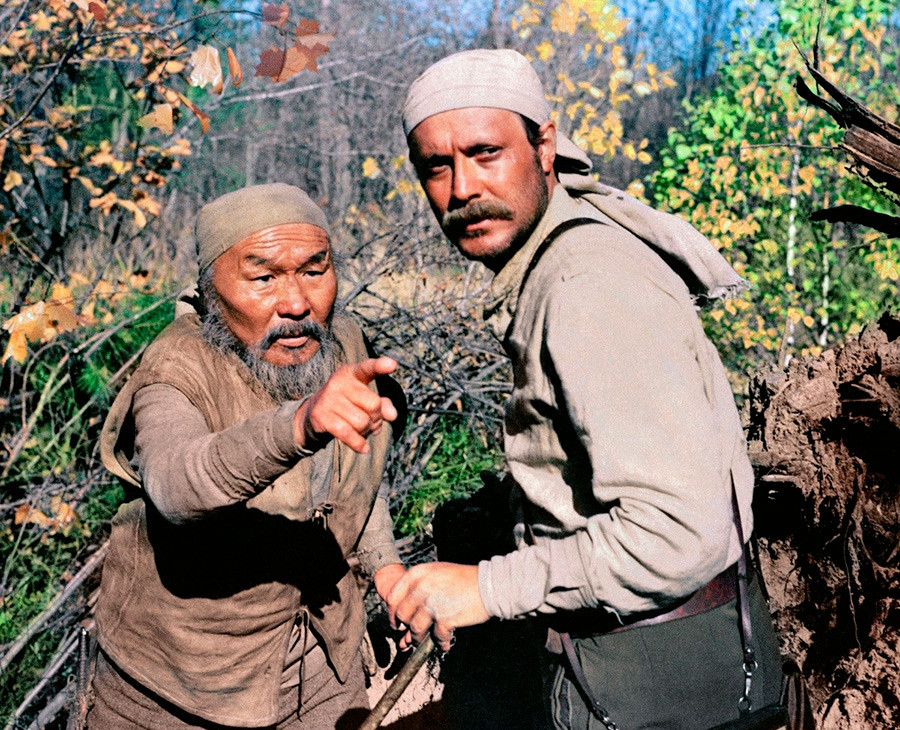 Dersu Uzala and Vladimir Arseniev, a screenshot from Akira Kurosawa's movie
Kinopoisk
A major part of the exposition is devoted to Vladimir Arseniev, a tsarist-era military officer who was once assigned to Vladivostok, and who fell in love with the region, researching the local ethnic groups and then working in the museum for more than 30 years. His book, Dersu Uzala, is named after a local hunter and participant of his expedition, and it has been translated into many languages, as well as screened by Akira Kurosawa.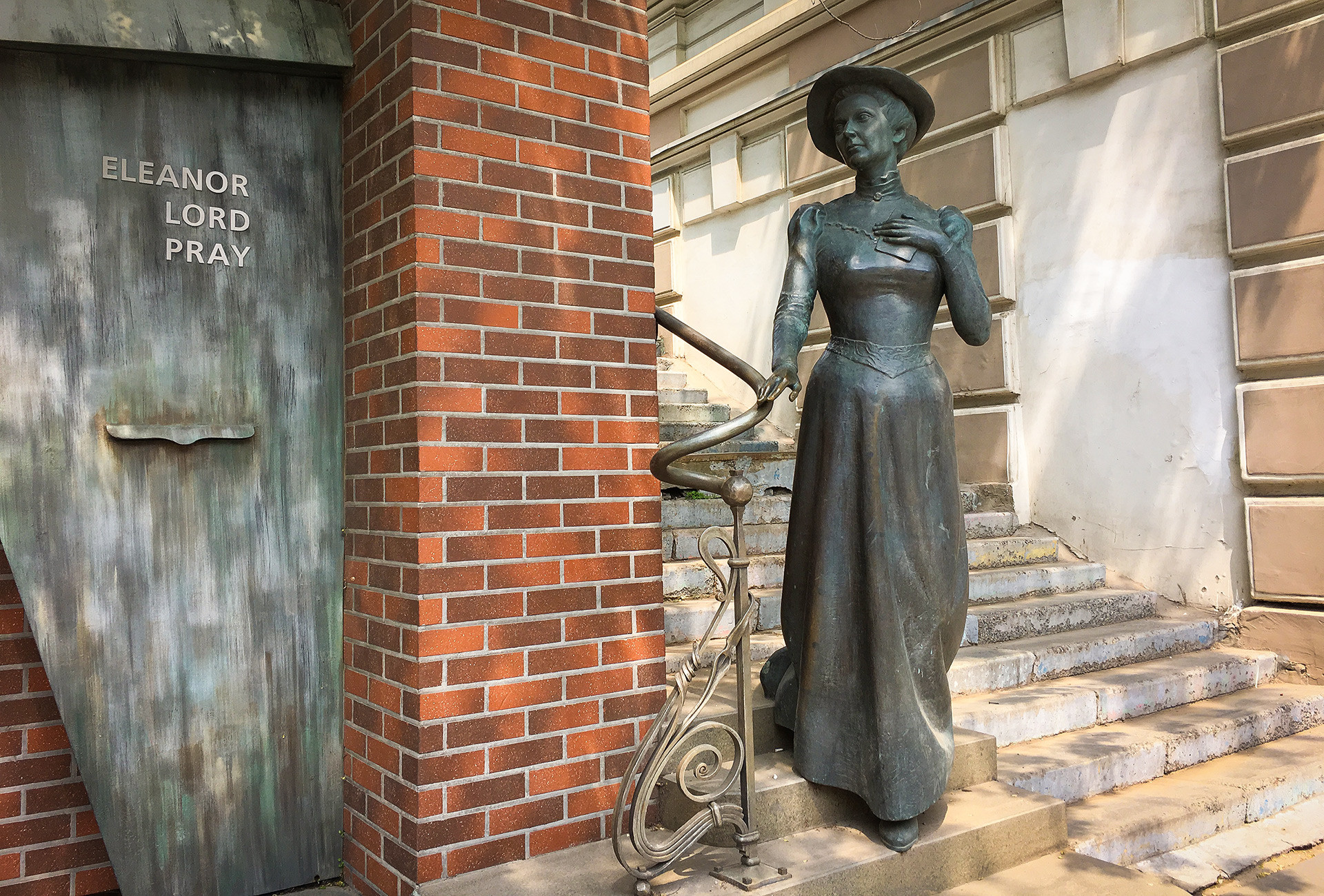 A monument to Eleanor Pray
Alexandra Guzeva
Another local hero is American Eleanor Pray, who is famous for her letters from Vladivostok in which she described the city and the turbulent time of the early 20th century: the Russo-Japanese War, and the 1905 Revolution. You can see her monument on Svetlanskaya Street.
4 p.m. – 6 p.m. You're on a boat!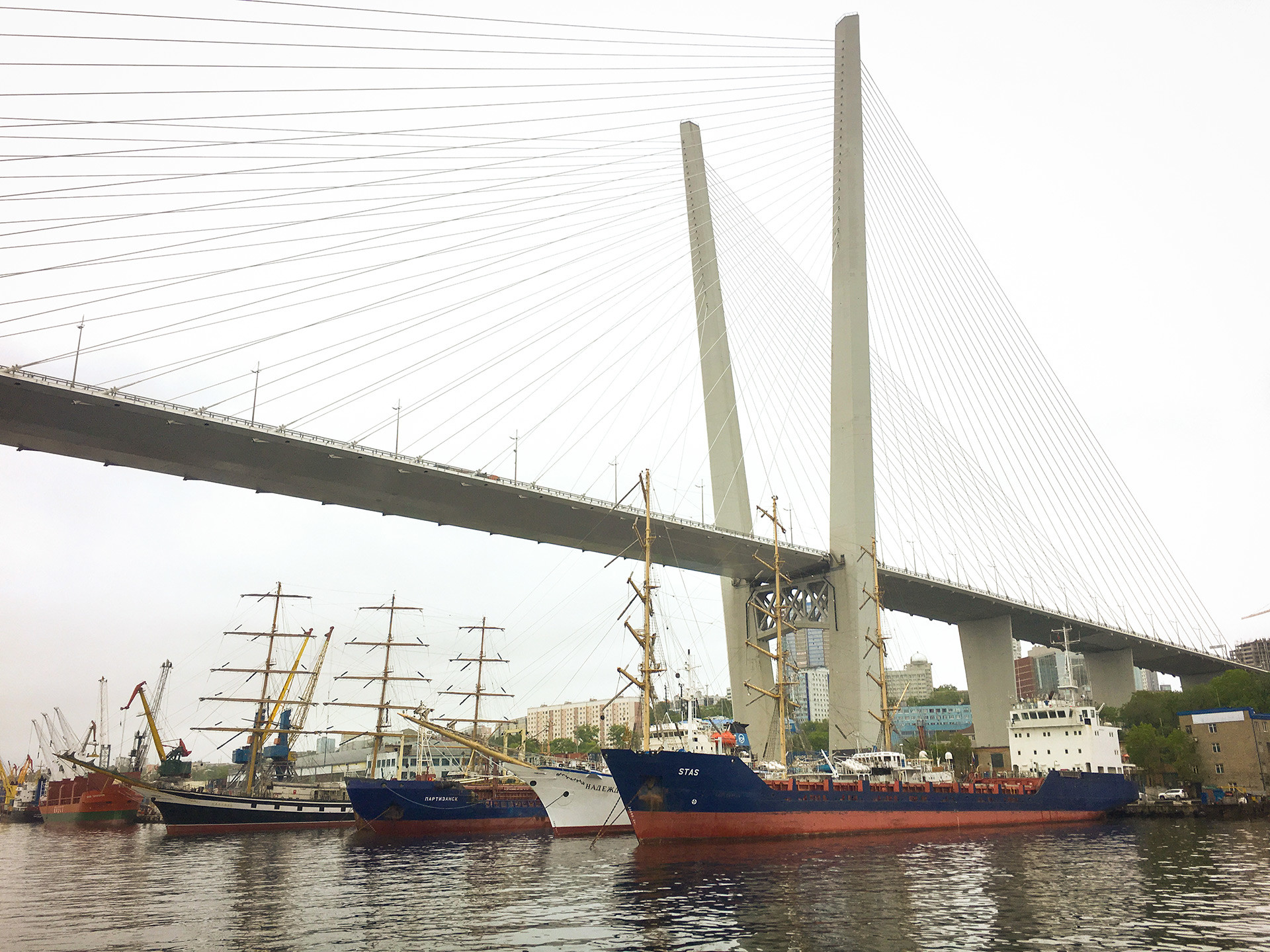 Golden Bridge
Alexandra Guzeva
Exploring the port is a must. You've already enjoyed the view of the Golden Bridge – now boat under it and make a wish. You will see the entire Golden Bay from the water: sailing and navy ships; beautiful yachts and sailboats; and even a submarine if you get lucky. You will also pass under the impressive Russky Bridge and take great shots of it.
Local guides can give tours in English, but it is always better to book tickets in advance by calling: +7 (423) 277 11 55; (Mosty Vladivostoka – Bridges of Vladivostok).
7 p.m. – 8 p.m. Experience a real submarine!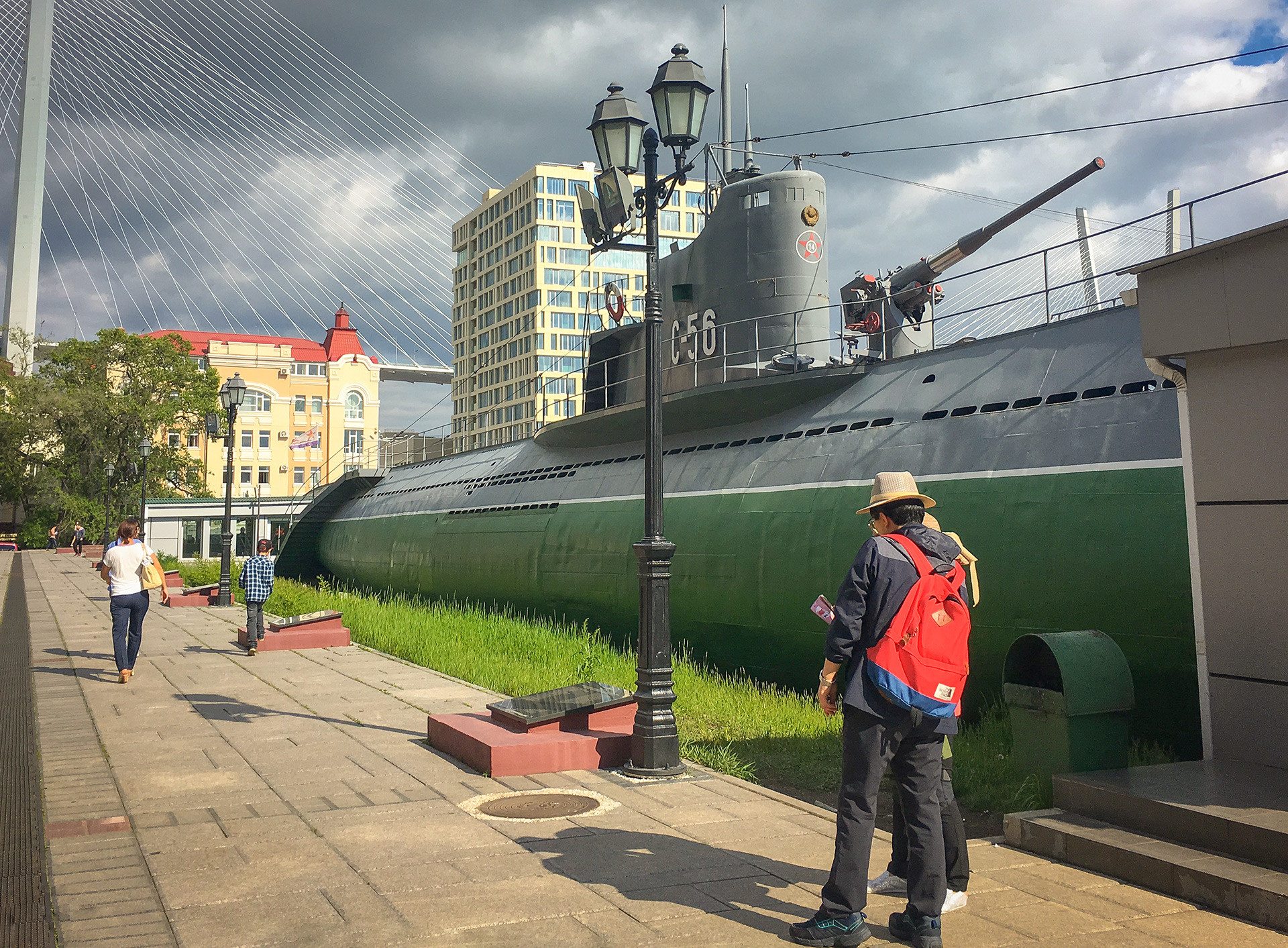 S-56, a Stalinets-class submarine of the Soviet Navy.
Alexandra Guzeva
Visit the cozy Admiralsky Park with its most important sight – the Ark of Tsarevich Nicholas, which marked the visit to the city in 1880 of future Tsar Nicholas II.
Go down the stairs, see the monuments and take a closer look at the navy ships that you saw from the water. Then, head to the submarine on Korabelnaya Embankment. There's a museum inside where you'll not only learn the history of Russia's Pacific Fleet, but you'll also see how a real submarine looks inside.
Attention – the passages between the cabins are extremely narrow – so you really will experience what real sailors go through. It's not a visit for the claustrophobic!
8p.m. - 9 p.m. Dinner with Kamchatka crab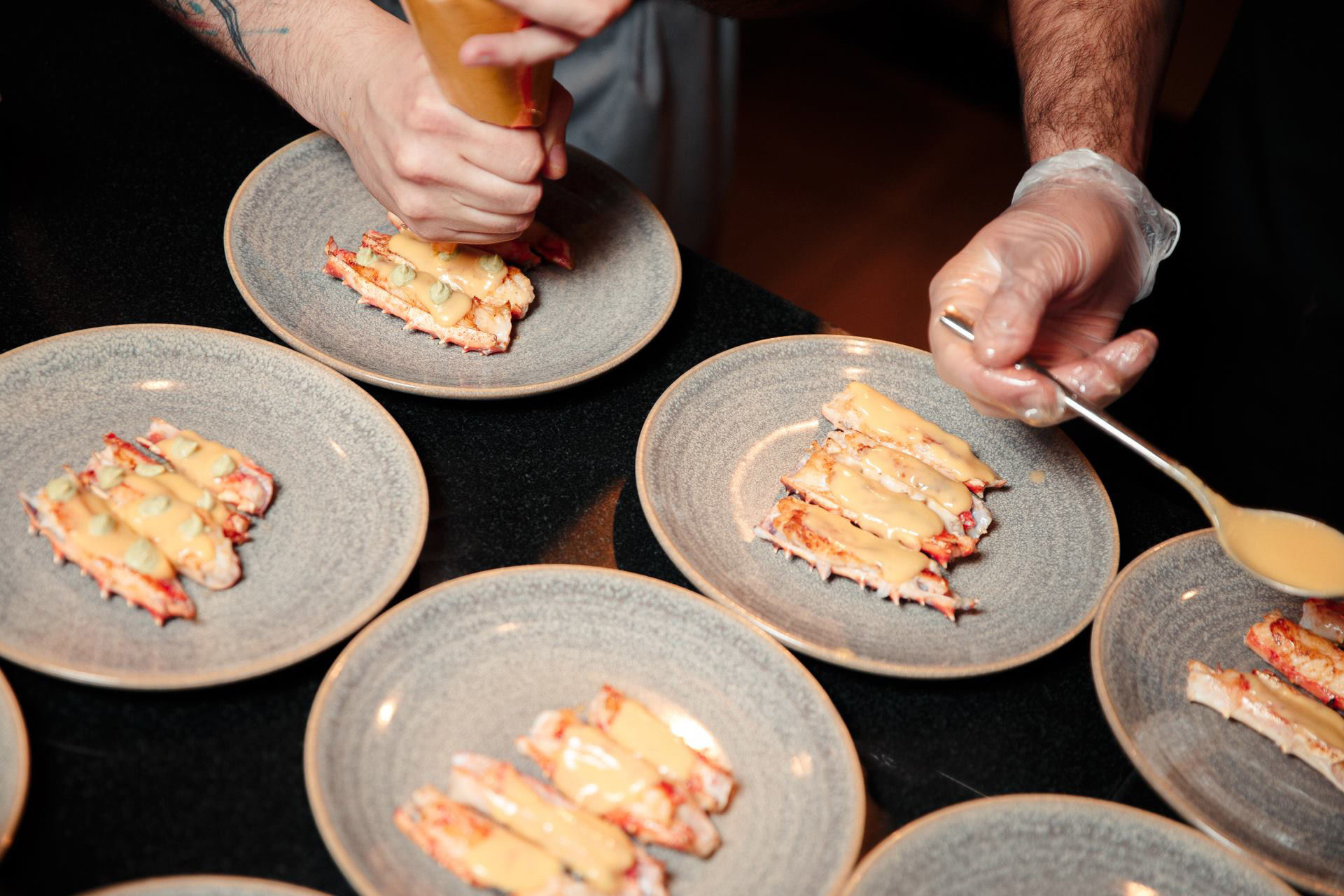 Kamchatka crab at Zuma restaurant
Zuma
Even though you're not in Kamchatka, you can find crab here and it will certainly bring you culinary joy. Zuma is one of the most popular local seafood restaurants, so book a table in advance.
All fine seafood delicacies are on the menu, and prepared exquisitely. Order a whole crab, or if you don't want to deal with cracking the crab legs, just order crab ceviche or a wok crab. Prices are relatively steep, but the food is delicious.
The only drawback is that Zuma lacks a good view. If you want to dine on the seashore visit Pyaty Okean (Fifth Ocean), which offers fresh crab and seafood at a cheaper price.
Day 2
9 a.m. – 10 a.m. Breakfast with French ambience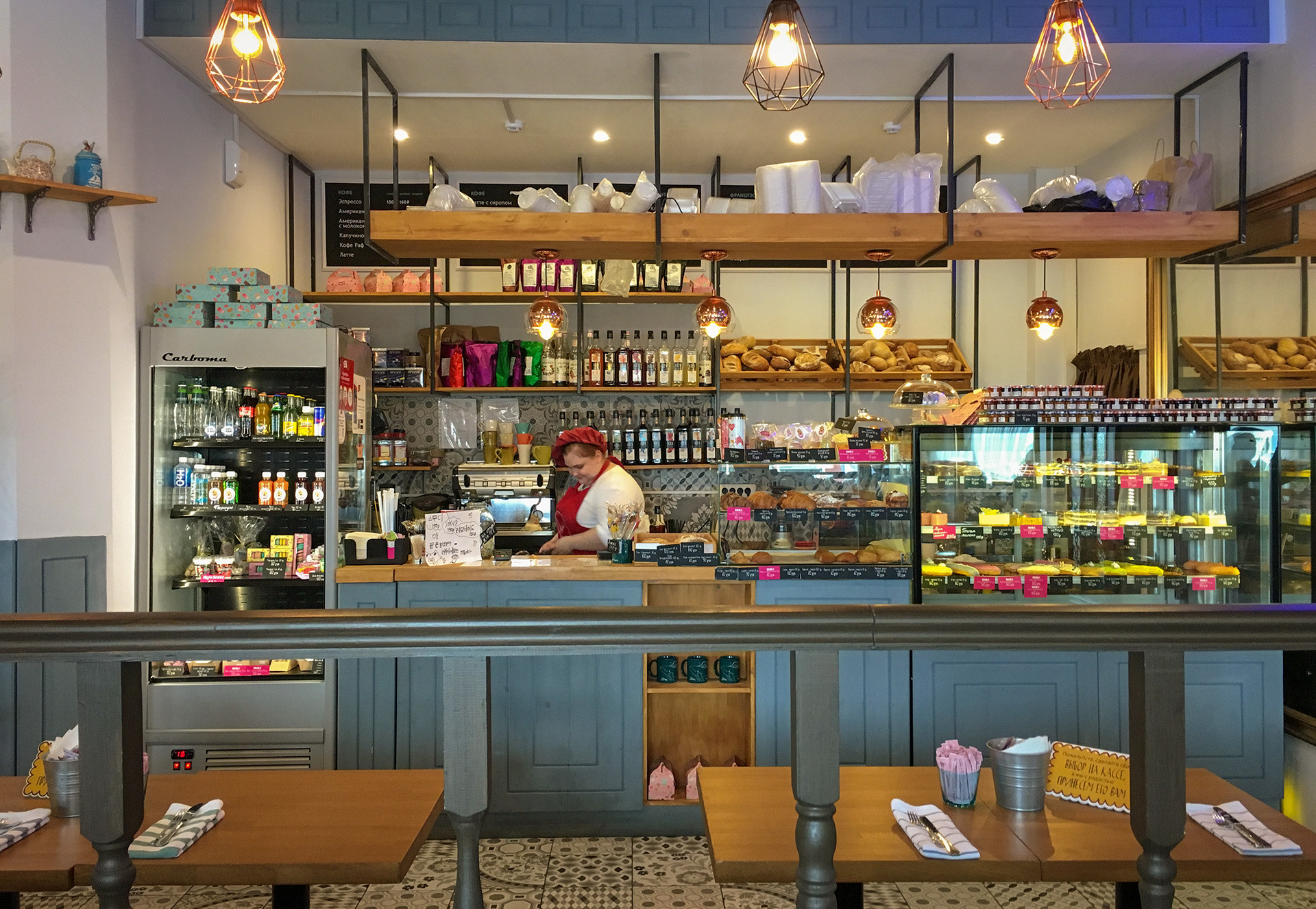 Michel Bakery
Alexandra Guzeva
Enjoy a coffee and shrimp-calamari quiche at Michel Bakery on Svetlanskaya Street. If you have a little more space in your belly, don't miss the chance to try one of their fantastic éclairs.
11 a.m.- 2 p.m. Denizens of the sea close-up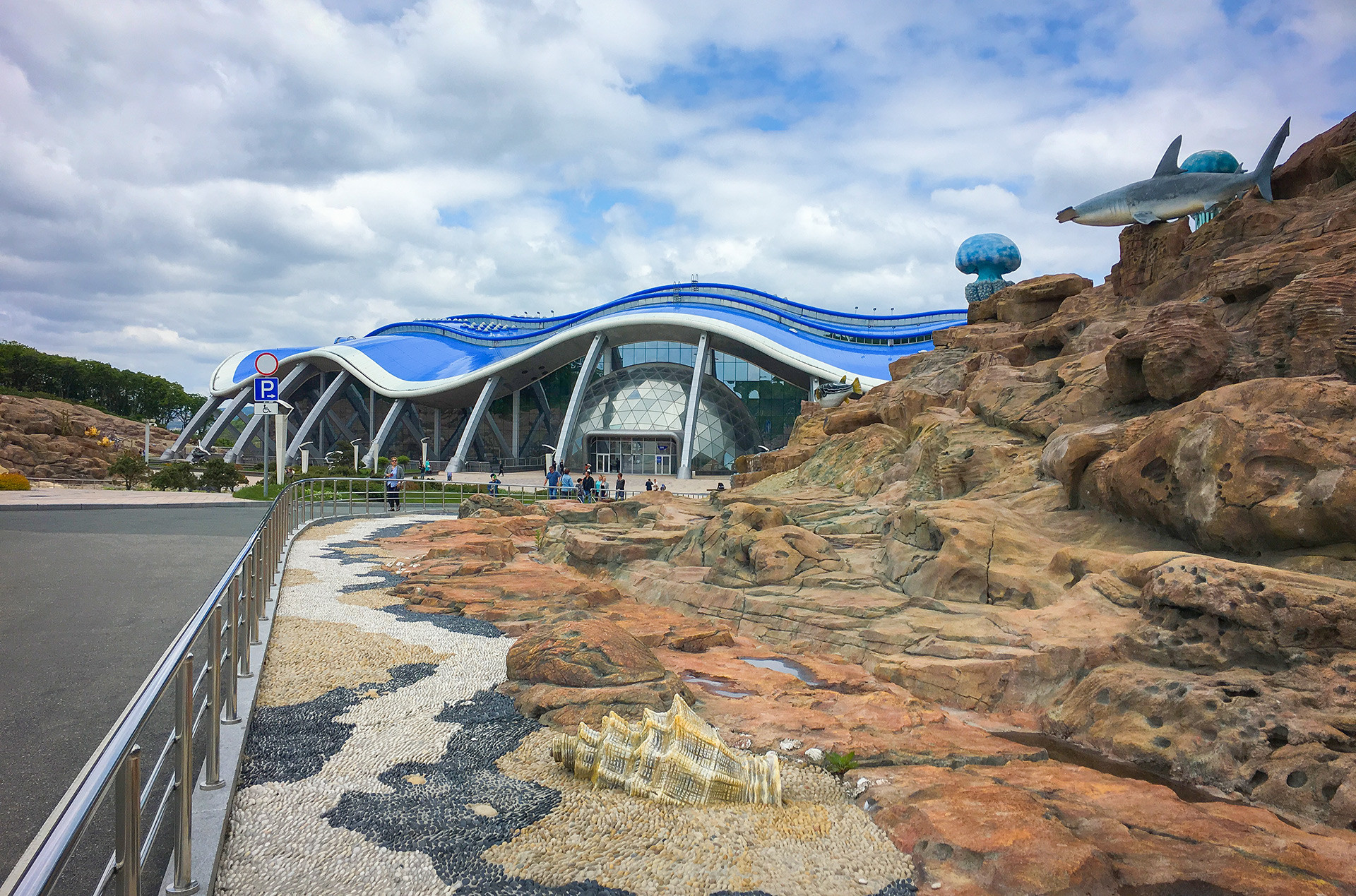 Oceanarium on Russky Island
Alexandra Guzeva
Hurry up for the 11 a.m. show at the Oceanarium on Russky Island. Dolphins, belugas, fur seals and capricious walrus perform here. After the show it will take you no less than two hours to explore the entire exposition, which includes all the inhabitants of the Sea of Japan and more – even a cute Lake Baikal seal.
3 p.m. – Dinner at a local café
We hope they don't cook the fish that perform! But you can enjoy a meal in the snack bar or restaurant in the Oceanarium. Take note – you can only enter the building once with your ticket. Returning to the mainland is quicker on the bus, if you let your taxi go.
4 p.m. – 5 p.m. Soviet nostalgia with contemporary art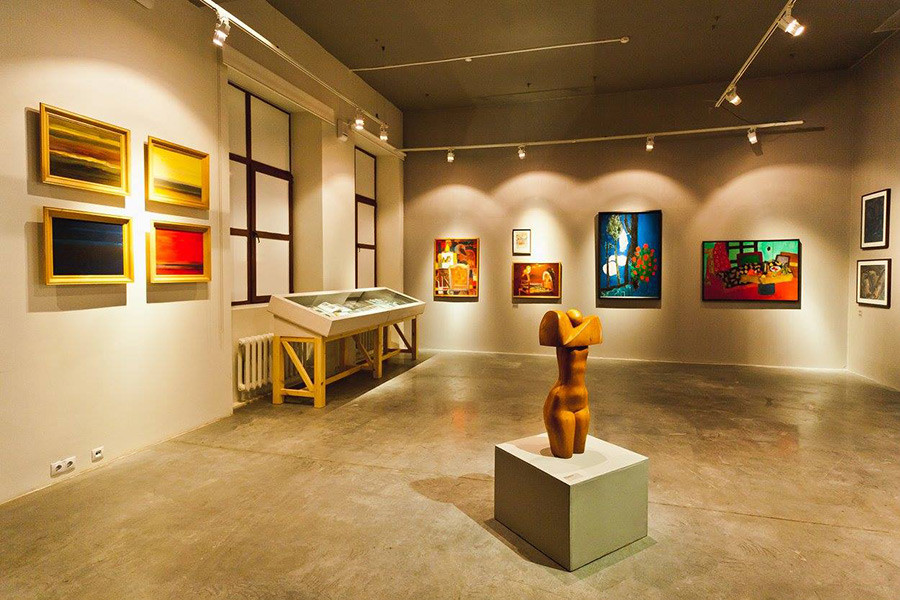 Zarya contemporary art center
Press photo/Zarya
Take a look if there is an exhibition at the Zarya art center. Moscow-based curator Alisa Bagdonaite usually invites the best contemporary artists and curators, and the shows feature not only ultra-modern art but also retrospectives. This center is in an old Soviet sewing factory and the surrounding area has several interesting street art works. Tree Café on the first floor is a good option; try the pasta with seafood in tomato sauce there.
6 p.m. Shopping time!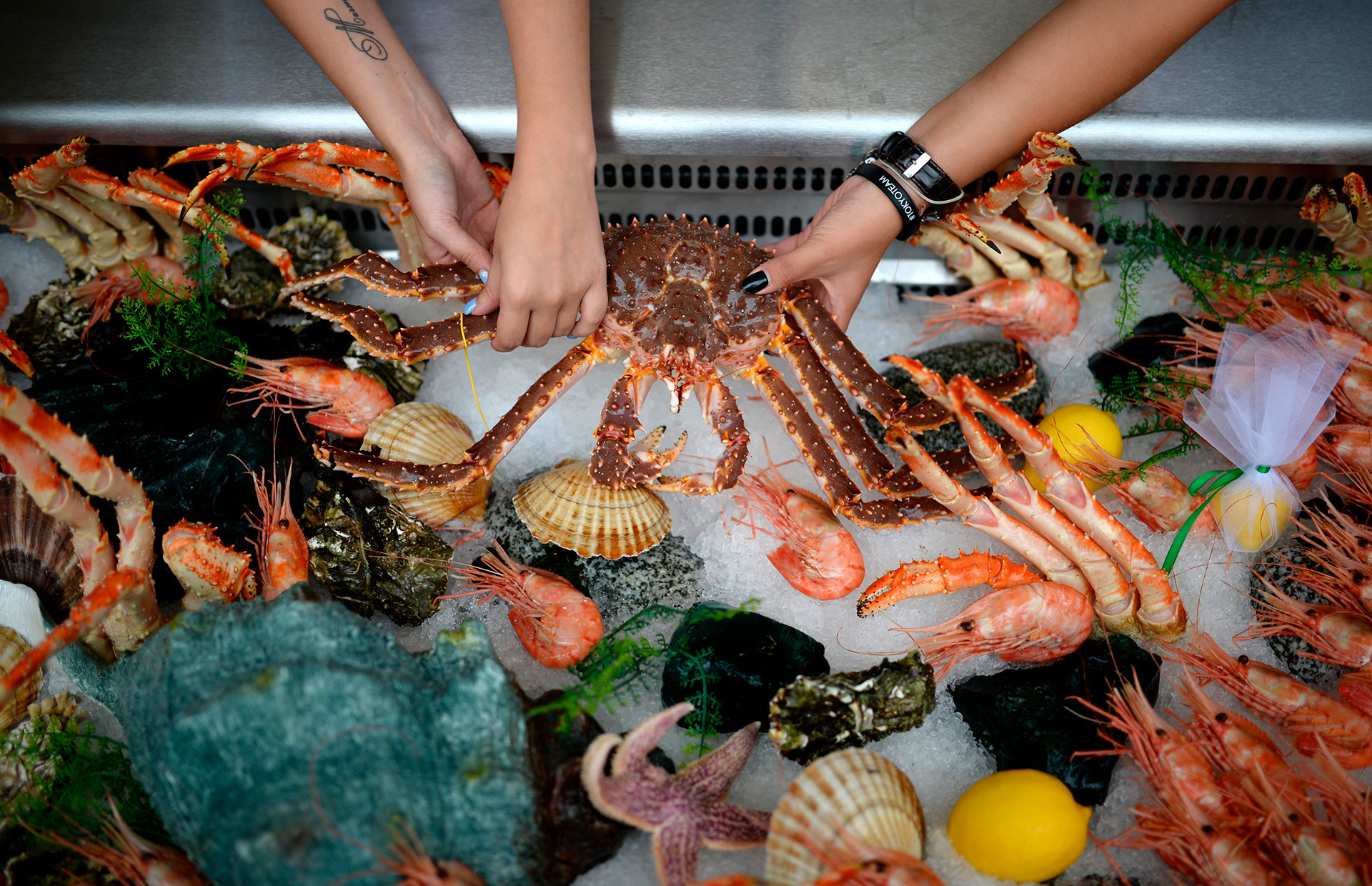 Sea food you take away will be packed properly in thermal bags
Alexandr Kryazhev/Sputnik
Not far from Zarya is a convenient food store where you can buy Kamchatka crab, scallops and red caviar to take back home – shop workers will pack everything in thermal bags. Don't pass up the Ptichye Moloko candies, which are made using natural agar thickener. It's also a great souvenir.
7 p.m. - 8 p.m. Fantastic sunset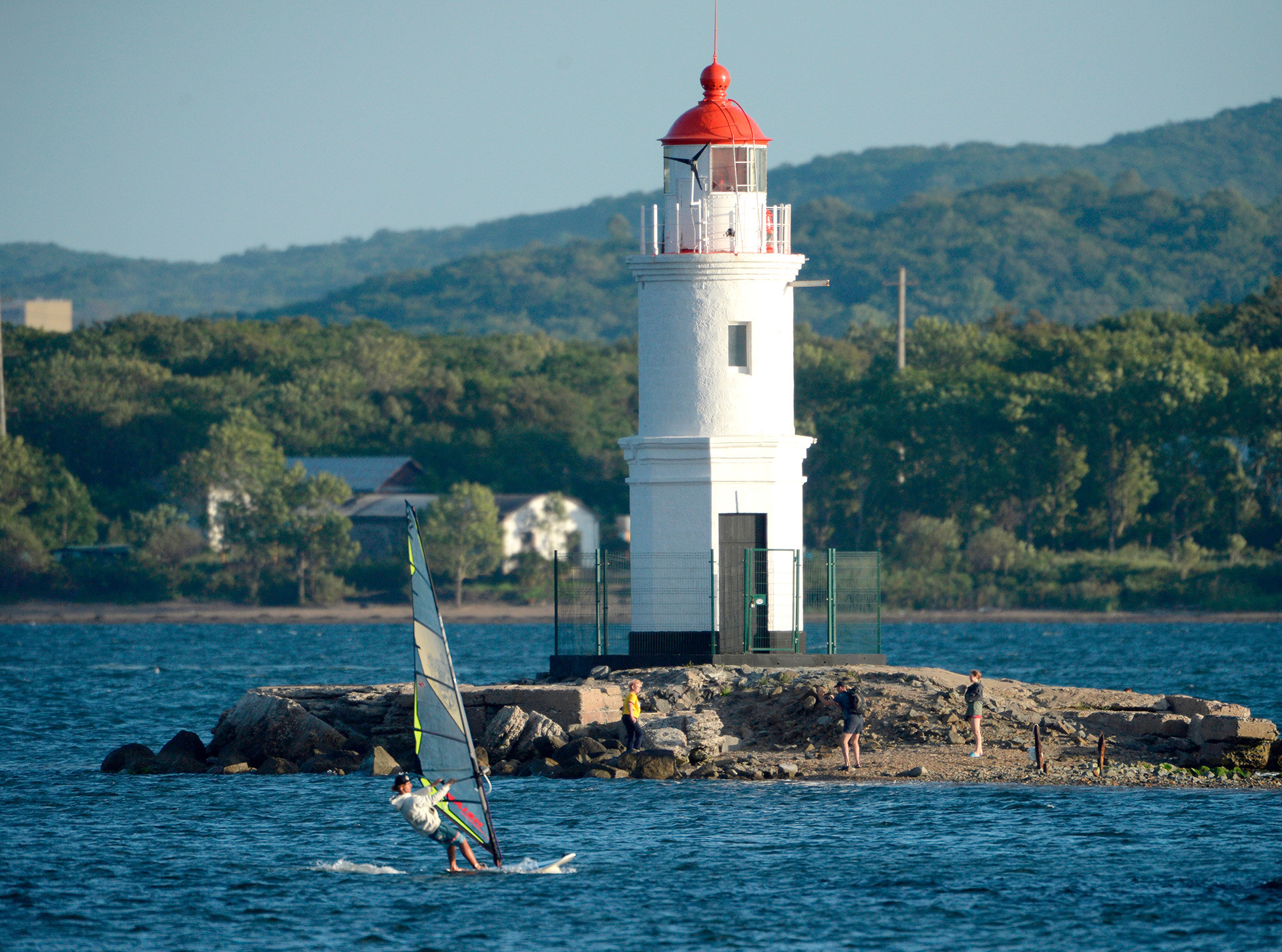 Engersheld Lighthouse
Vitaliy Ankov/Sputnik
Take a taxi or bus No. 59 to Engersheld Lighthouse. This picturesque place is especially lovely when the tiny piece of land leading there is slightly flooded by the Amur Bay. Get close to the lighthouse for a better photo. Enjoy the pristine nature and meditate a bit.
Quiz: Take this test and find out you know nothing about Russia's Far East
If using any of Russia Beyond's content, partly or in full, always provide an active hyperlink to the original material.