January: Stroll along Nevsky and visit the Hermitage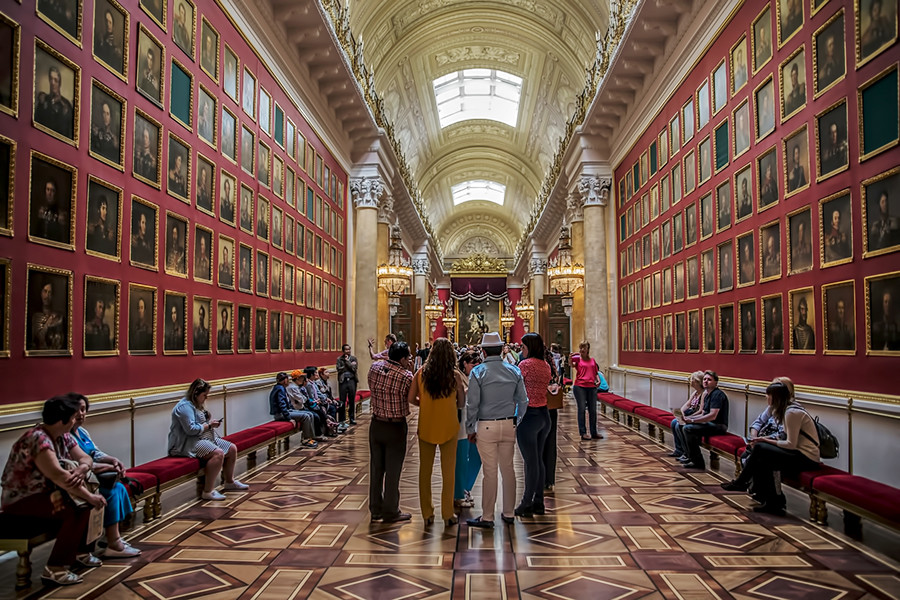 During the long New Year's holidays St. Petersburgers finally have time to visit the city center, stroll along the lavishly decorated Nevsky Prospect, visit friends, as well as museums and concerts. Each year throughout January the State Hermitage Museum hosts an exhibition from the Imperial Porcelain Factory.
To avoid the crowds, tour guide Nina Astashkina recommends visiting no earlier than 4 p.m., but better on Wednesdays or Fridays at 7 p.m. (the museum works until 9 p.m. on those days).
February: Ski the Leningrad Region, or walk on frozen rivers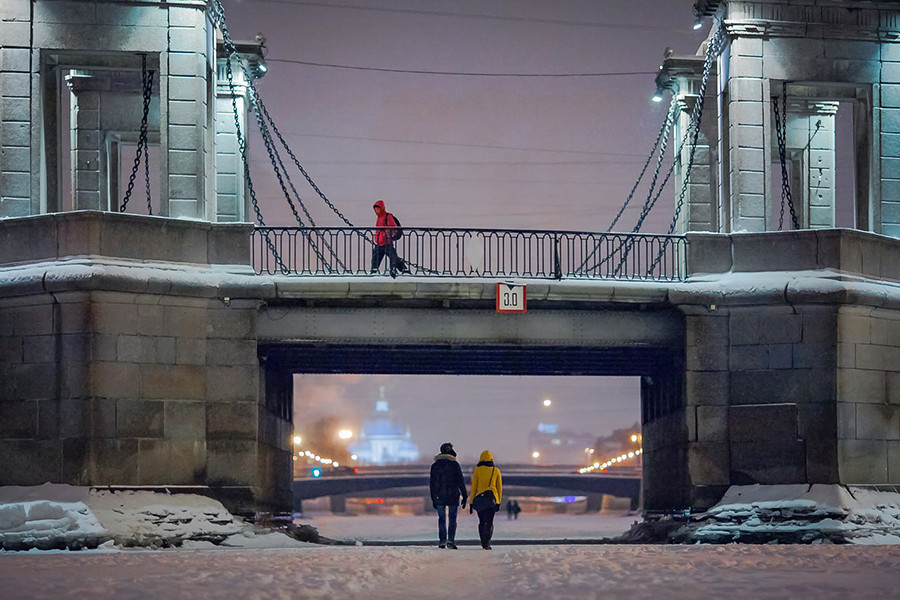 St. Petersburg's forests are very convenient for cross-country skiing. The most popular places are Zelenogorsk and Komarovo, easily accessible by elektrichka (commuter train) from the Finland Station. Ski equipment rental is also possible there.
February is the month when lakes usually freeze over, and brave locals walk on the Fontanka River or ice skate on Griboyedov Canal. The most daring and romantic even organize tea parties on the ice.
March: Suntan season begins at the Peter and Paul Fortress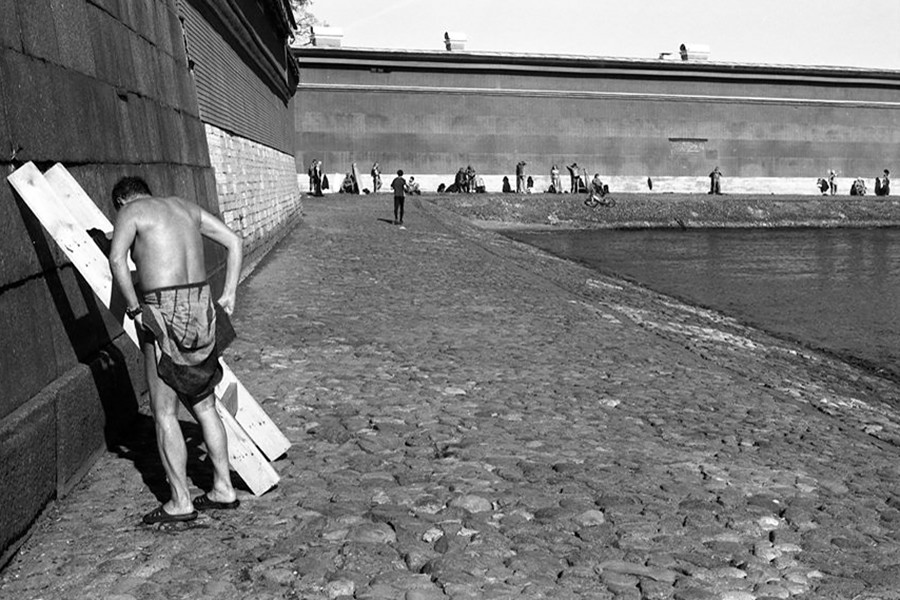 Sergey Goorin
Locals have a special love affair with the sun because the city has only about 70 sunny days a year. In March, when temperatures still can be around plus 1-5 degrees Celsius, you'll see many sunbathers along the outer walls of the Peter and Paul Fortress. Photographer Sergei Gurin frequently comes to take pictures of the fortress and meets them.
"I like to film sunbathers, although they are the most ungrateful shooting subjects, because they usually swear at me," he says. While as late as the 1990s people swam by the fortress, nowadays swimming is prohibited, but the tanning tradition remains.
April: Eat koryushka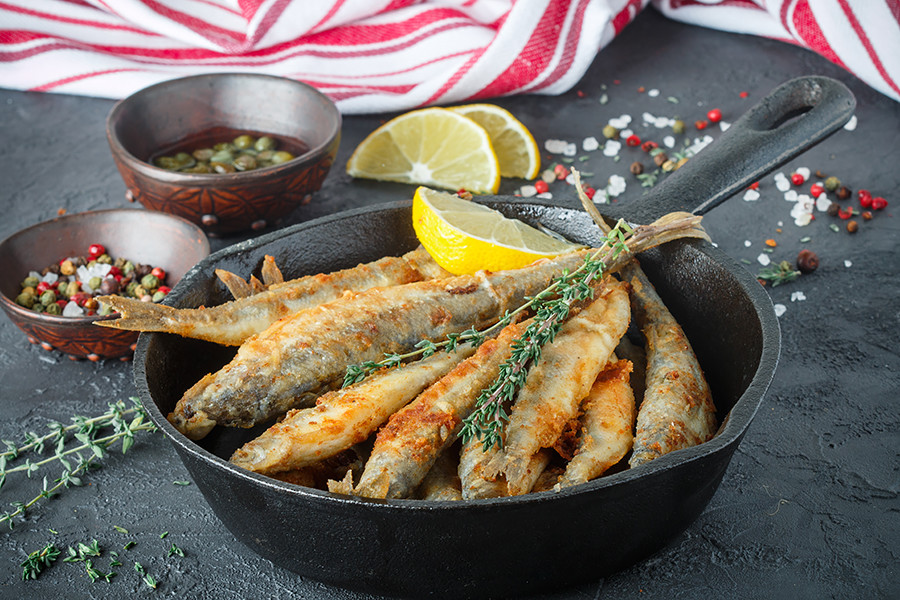 Legion Media
Koryushka is the Russian word for smelt, which lives in the Gulf of Finland and Lake Ladoga. In spring it's sold everywhere, and everyone recognizes it by the smell of fresh cucumber. Restaurants hold "koryushka weeks," while locals buy it on the market or at street stalls to cook at home. The fried fish goes well with the local beer, Nevskoye.
May: Loitering around with a camera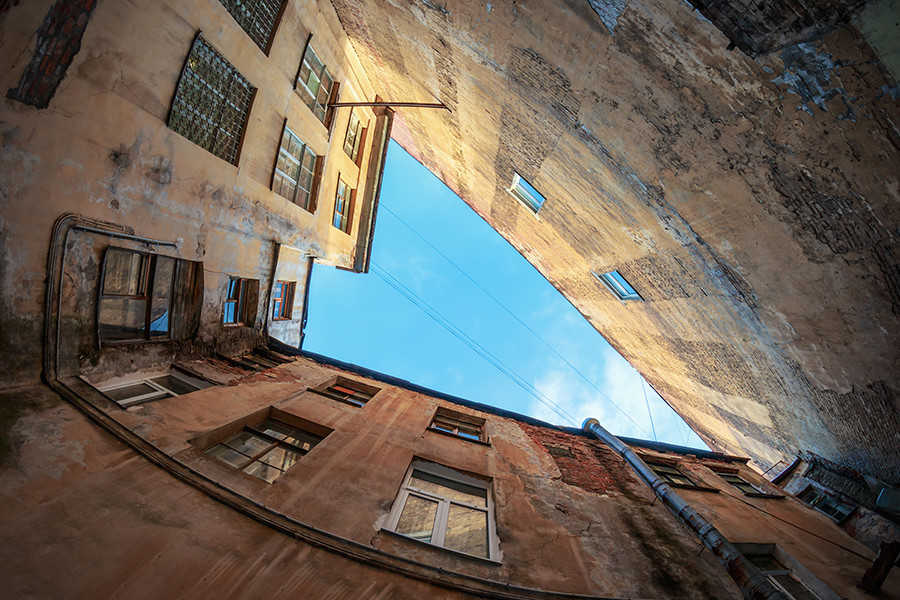 Legion Media
In May, the city is so overcrowded with tourists that locals recommend taking a camera and stroll around the labyrinths of courtyards to admire building facades. English teacher Lera Melnikova says if she sees an open gate to a courtyard, she goes down this rabbit hole without any hesitation. "I always find something interesting, and have never been disappointed." Taking a rooftop tour to see the city from above is also a great option. May evenings are also a good time for bars, and luckily St. Petersburg has plenty of them, for any taste.
June: Enjoy the White Nights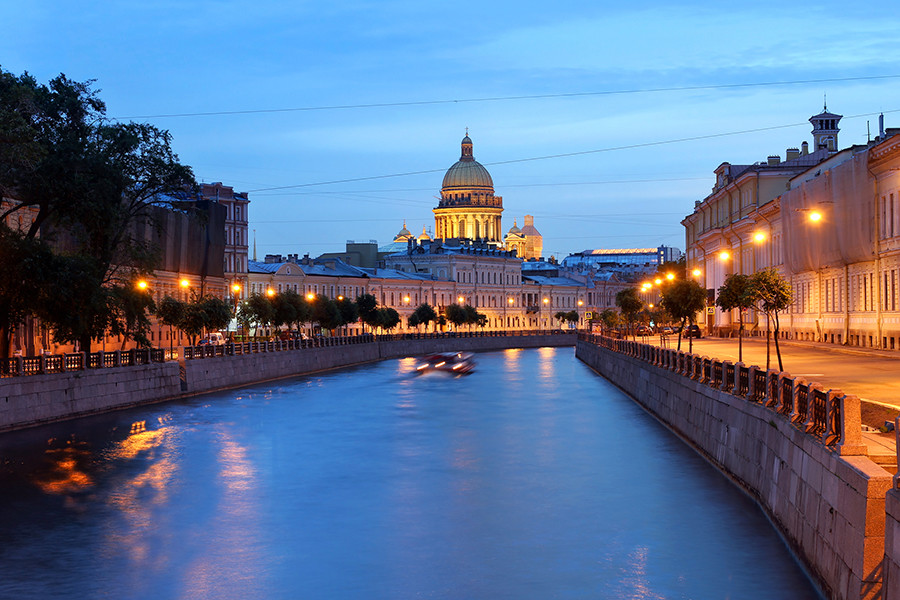 Legion Media
Although the locals are used to the White Nights, they still love them as "the most romantic time of the year." Still, they won't be in the crowds along the Neva River embankments watching the drawbridges rise. They choose quiet areas and those parts of Moika and Fontanka rivers that are far from Nevsky Prospect. The most mystical route starts at Sennaya Square and runs along Griboyedov Canal, an area described in Dostoyevsky's books. Go for a walk in the early morning hours because the city will be covered with a fairy-tale fog.
July: Have a picnic in the countryside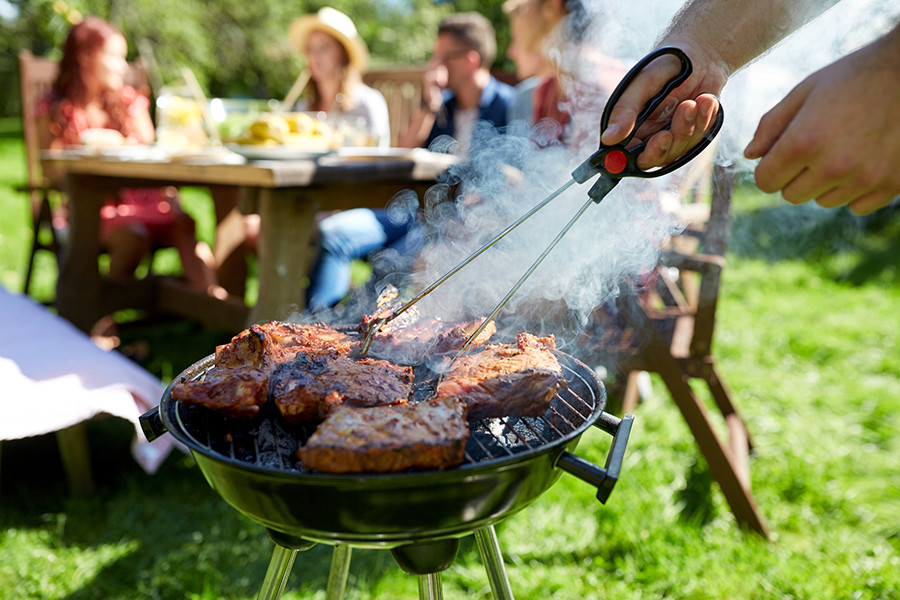 Legion Media
Since the city is crowded with tourists in summer, locals try to spend as much time at their dachas as possible. Mexican expat Sylvia Sura Dupont, who has been living in St. Petersburg for 4.5 years, considers barbecue by any lake, river or seashore as a must in July. "The first time I went with my friends, who have a dacha in Roshchino (located 63 km from the city). I could not understand why we took the car to visit a nearby lake until they opened the trunk and took out a metallic box, charcoal and marinated meat," Sylvia recalls. "I then became use to seeing barbecue on every shore, especially around Sestroretsk or Zelenogorsk."
August: Have a boat party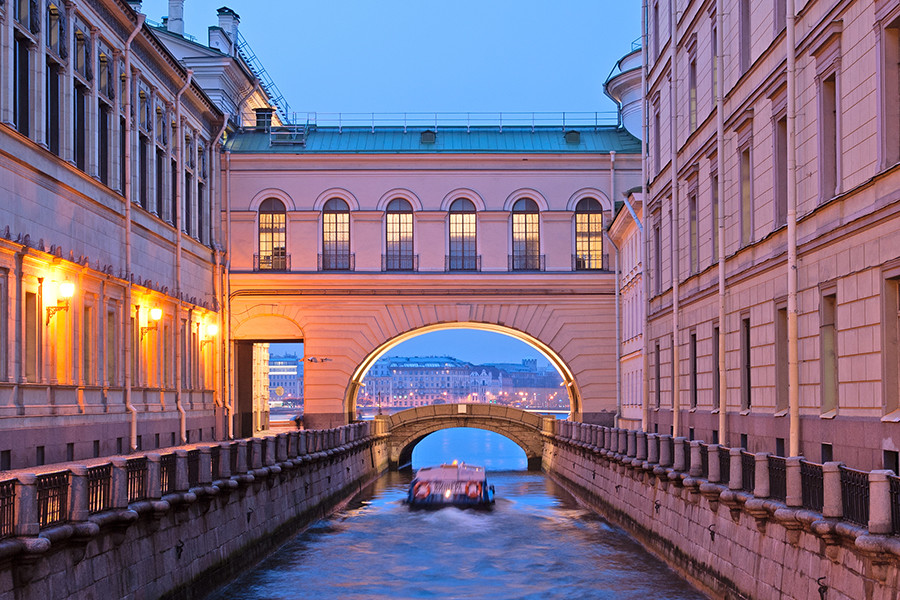 Legion Media
While tourists like boat tours, locals prefer to rent a party boat to celebrate weddings, graduations and birthdays. They might have catering or just bring drinks, turn on the music and dance on the deck. Yacht tours, sup-surfing and exploring lighthouses are also popular. When nights in August grow longer it's the best time to watch the sunset. Without leaving the city you can visit the Park of St. Petersburg's 300th Anniversary, or the new art zone, "Sevkabel Port," to enjoy the magnificent panorama of the Gulf of Finland.
September: Gathering mushrooms and berries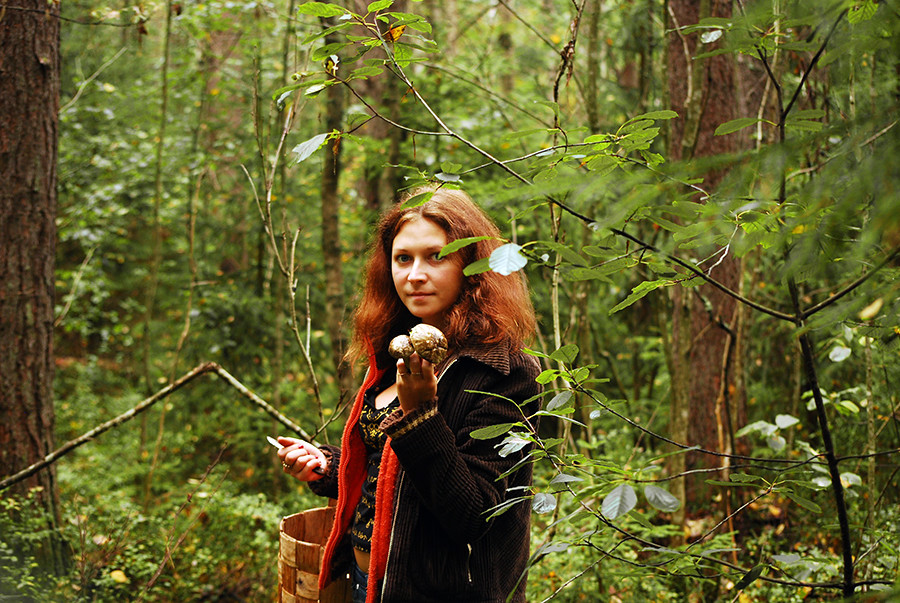 Olga Golovina
Russians have a passion for the "quiet hunt." But the natural surroundings of the Leningrad Region have much to offer: bilberry, cowberry, cranberry, wild raspberry and 200 kinds of mushrooms. For this you'll need a knowledgeable Russian friend, proper shoes and clothes. If foraging is not your thing, just go to the markets such as Sennoy, Andreevsky or Kuznechny to see what local traders are offering.
October: Escape to Tsarskoye Selo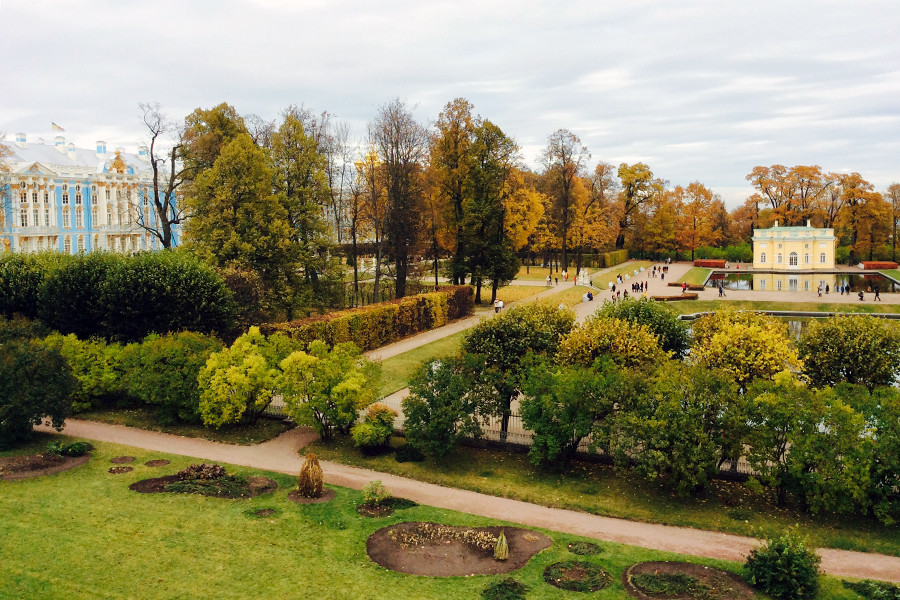 Olga Khristoluybova
Also known as the "Tsar's Village," this is a former residence of the Romanovs, and is located 24 kilometers south of the city center. Tourists often visit to see the stunning Catherine Palace and its famous Amber Room, but locals come here to see colorful maple trees. History teacher Olga Khristoluybova says that she goes there each autumn with her husband to catch the fading beauty: "We take a thermos with mulled wine and wander in the park, listening to foliage rustling and the sound of the wind. It's best on weekdays when almost no one is there."
November: Fall into depression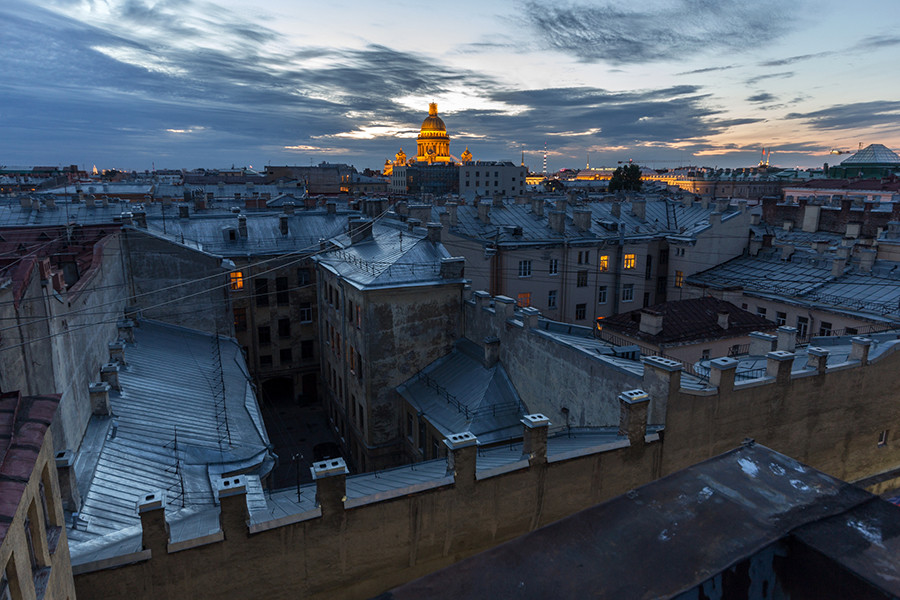 Legion Media
St. Petersburg turns into the worst place on Earth in November. There can be constant rain, darkness and just one sunny day a month. At this time locals constantly complain about the weather on social media and write about their depression (the most creative activity will be writing poetry in the style of Joseph Brodsky). The best way to survive is to organize a cozy home party with wine, or go for drinks in any of the numerous bars, discussing Dostoevsky's words: "there are few places where you'll find so many gloomy, harsh and strange influences on the soul of a man as in St. Petersburg."
December: Find the New Year's spirit in the Mariinsky Theater or the Philharmonic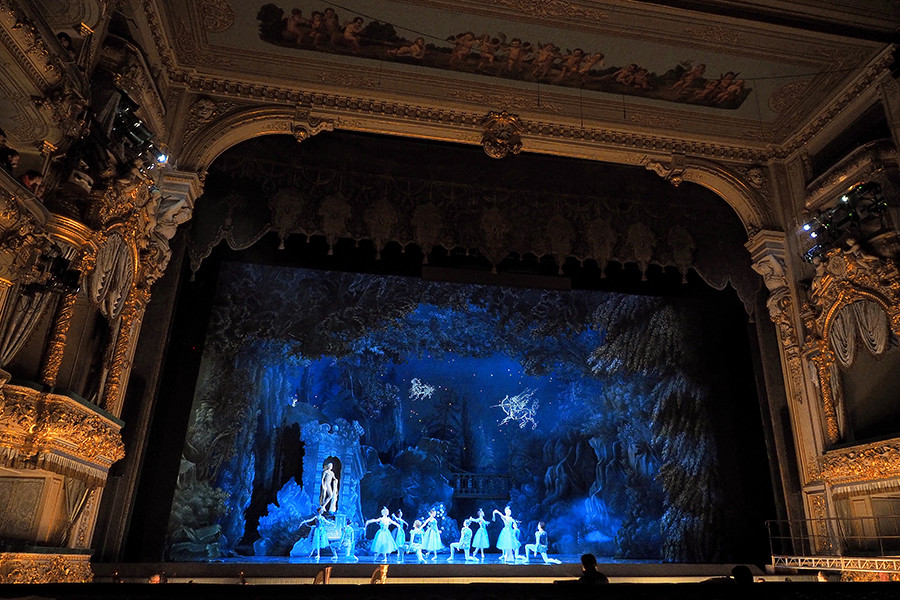 Ruslan Shamukov/TASS
With the snow and approaching winter holidays life gets better for the locals. They start the rush for New Year's presents, choose Christmas trees and plan vacations. Since St. Petersburg is considered to be Russia's cultural capital, many people can't imagine the end of the year without seeing "The Nutcracker" ballet in the Mariinsky Theater. Also, it's quite popular to attend a concert on Dec. 31.
Julia Zhukova, who works at the Faberge museum, says that her colleagues have a tradition to visit the Philharmonic on New Year's eve: "They finish around 6 p.m. and then go listen to classical music instead of preparing Olivier salad."
Read more: 5 St. Petersburg restaurants servingRussian cuisine with a Baltic Sea flavor.
If using any of Russia Beyond's content, partly or in full, always provide an active hyperlink to the original material.