See where Leo Tolstoy went for walks and learn how to raise your child to become a scientist. Here are Russia's most beautiful country estates that once belonged to outstanding writers, composers and artists.
Even those mansions of well-known historical personalities that lost their original interiors, and which have been recreated, are now turning into tourist meccas for both Russian and foreign tourists. Specially for Russia Beyond, blogger and photographer Vadim Razumov, who is the brains behind the Country Estate Express (Usadebny Express) tourism company, gives his pick of the most interesting day-trips for foreigners.
1. Zakharovo and Bolshiye Vyazemy (Moscow Region)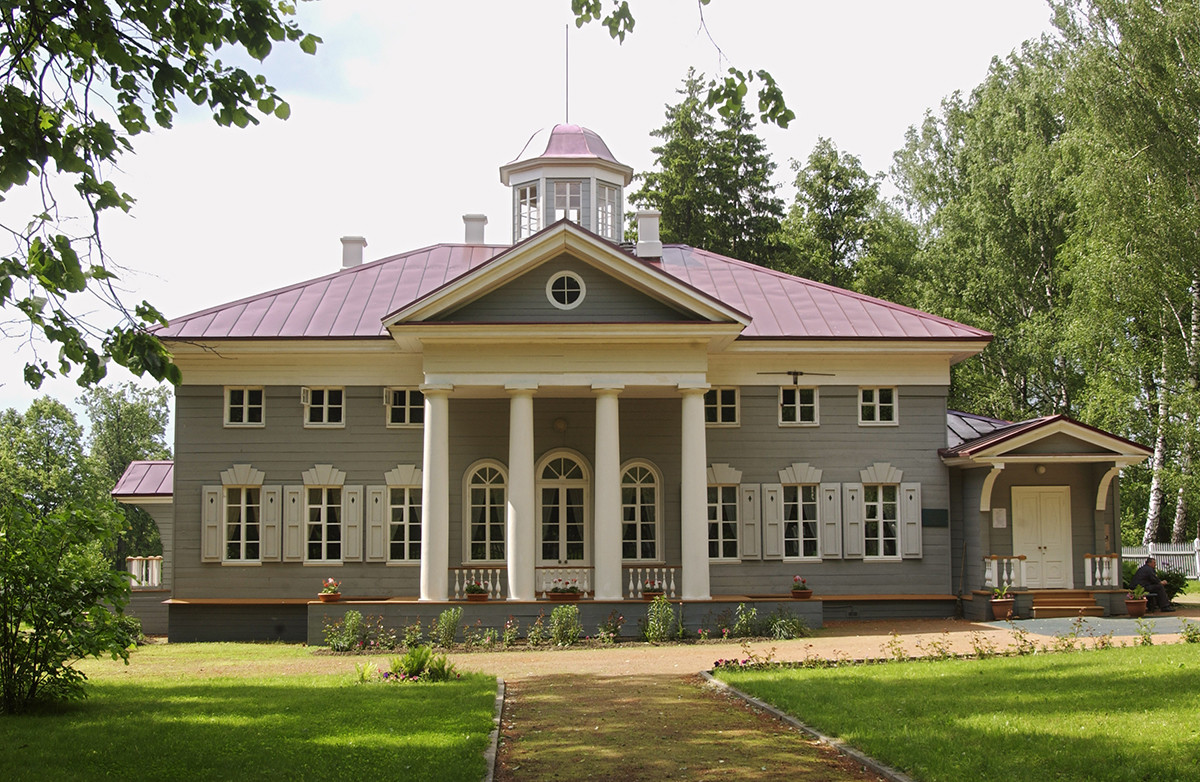 Russia's most important poet, Alexander Pushkin, wrote his first poems here. As a child he used to visit Zakharovo, the estate of his grandmother Maria Gannibal (Hannibal). The big wooden mansion is now entirely devoted to the poet's childhood.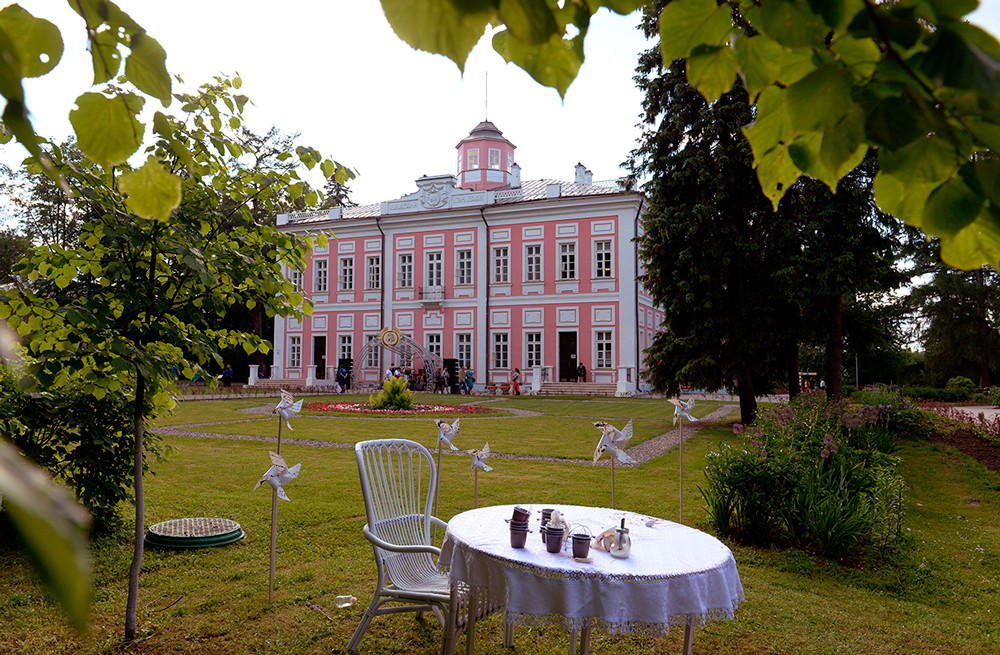 Bolshiye Vyazemy
Sergei Pyatakov/Sputnik
Next to Zakharovo is Bolshiye Vyazemy, the Golitsyn family estate. In the luxurious 18th century palace you can see old aristocratic interiors. According to legend, during the War of 1812 both Russian commander Kutuzov and Napoleon spent the night here, a few days apart.
The winding banks of the Vyazemka River were the prototype of Lukomorye [a fictional land], which features in the preface of Pushkin's poem, Ruslan and Lyudmila.
2. Yasnaya Polyana - Nikolskoye-Vyazemskoye (Tula Region)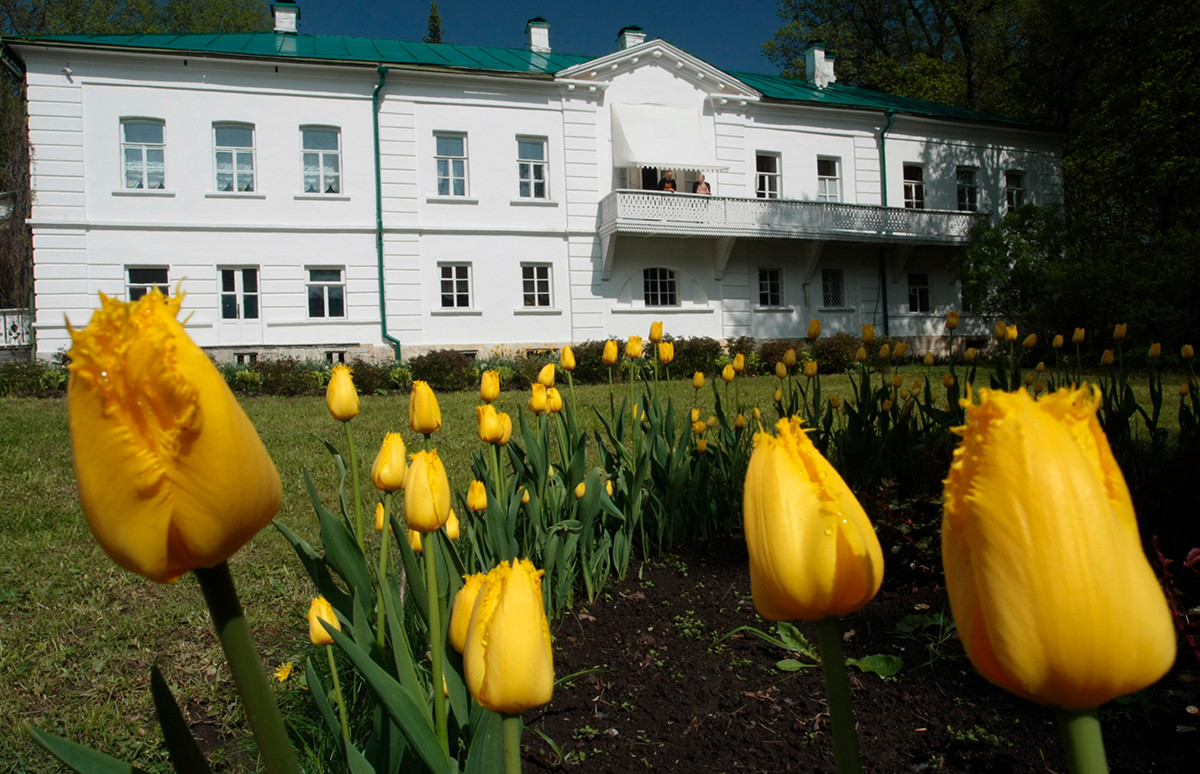 House of Leo Tolstoy in Yasnaya Polyana
Marina Lystseva/TASS
The numerous fans of Leo Tolstoy will want to visit the author's Tula estate, where he spent the greater part of his life and wrote his most important novels. In the manor house you'll have the feeling that Tolstoy has just left - even his cardigan is still hanging on a chair.
It is a special pleasure to wander around the estate's vast grounds, where the writer used to take long walks. Initially, the estate belonged to Tolstoy's grandfather, the early-widowed Prince Volkonsky, who inspired a character in War and Peace - old Prince Bolkonsky, Prince Andrei's father.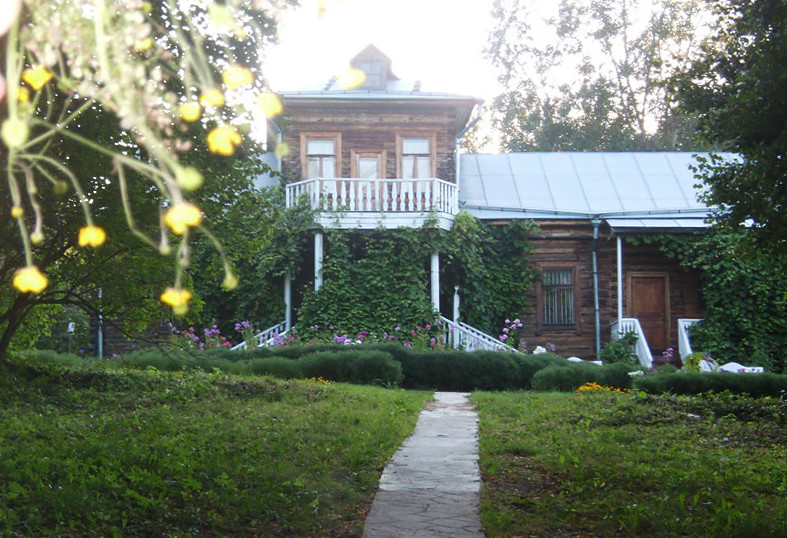 Nikolskoye-Vyazemskoye
ypmuseum.ru
Not far from Yasnaya Polyana is Nikolskoye-Vyazemskoye, a lesser-known but no less picturesque estate. According to Tolstoy scholars, it's the prototype of the Rostov family estate in War and Peace.
3. Muranovo-Abramtsevo (Moscow Region)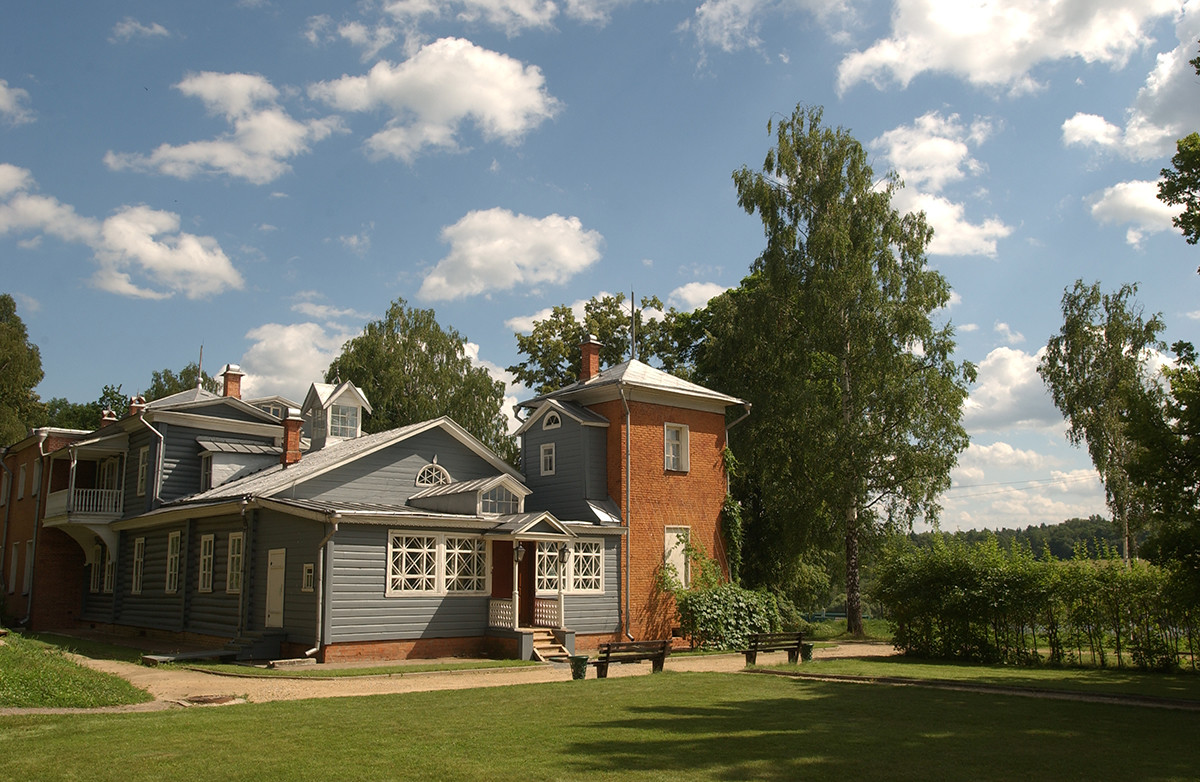 Muranovo
Ilya Shcherbakov/TASS
Not far from Sergiev Posad, where the grand and beautiful monastery, the Holy Trinity - St. Sergius Lavra, is situated, you'll find two small but very picturesque country estates. Muranovo initially belonged to Yevgeny Baratynsky, a poet and friend of Pushkin. Later, it was owned by the descendants of Fyodor Tyutchev, a famous 19th century poet. He never lived in this house, but in the 1920s a museum dedicated to his life was founded here. The Muranovo estate is a rare example of an aristocratic family home that was not destroyed during the 1917 Revolution.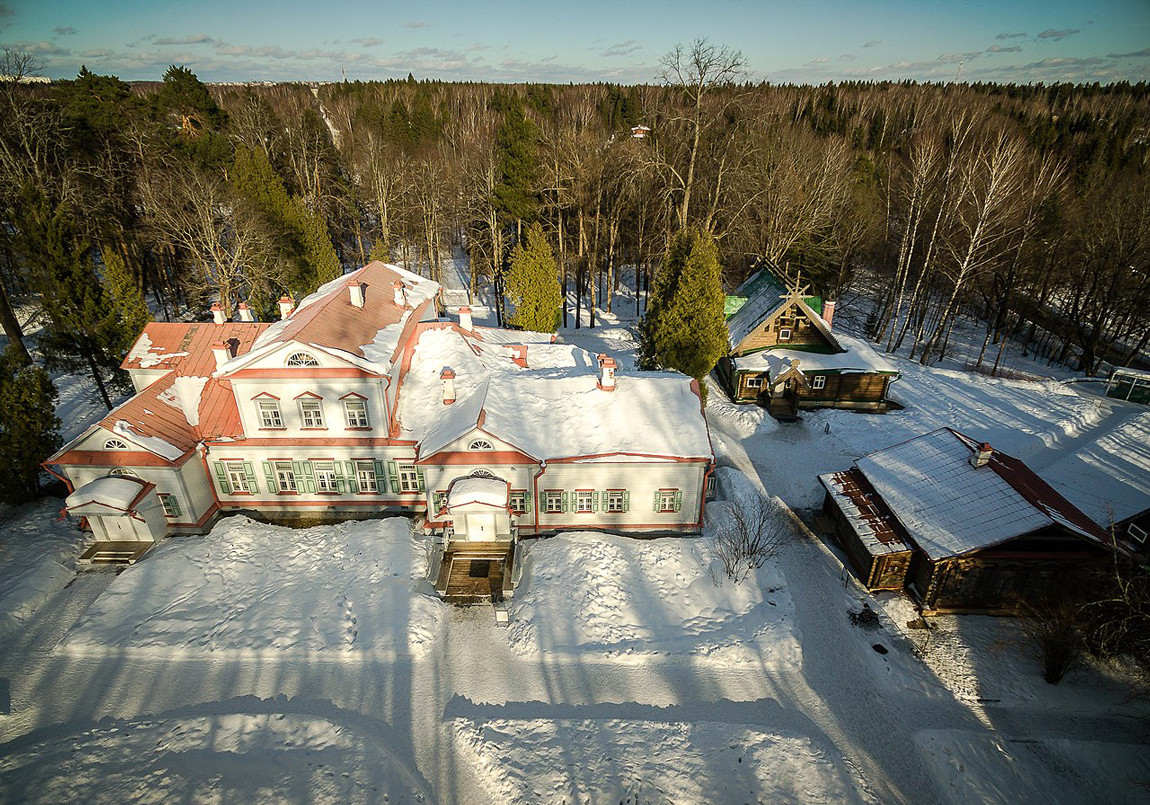 Abramtsevo
Vadim Razumov/Wikipedia
The Abramtsevo estate initially belonged to millionaire and philanthropist Savva Mamontov, who welcomed artistic circles and intelligentsia here. Among his guests were the most outstanding Russian artists including Repin, Vasnetsov, Polenov, Vrubel, Levitan and Korovin; many of their works are on display here. Valentin Serov, for example, painted his famous "Girl with Peaches" here, and Mamontov's daughter, Vera, posed for him.
4. Shakhmatovo-Boblovo-Klin (Moscow Region)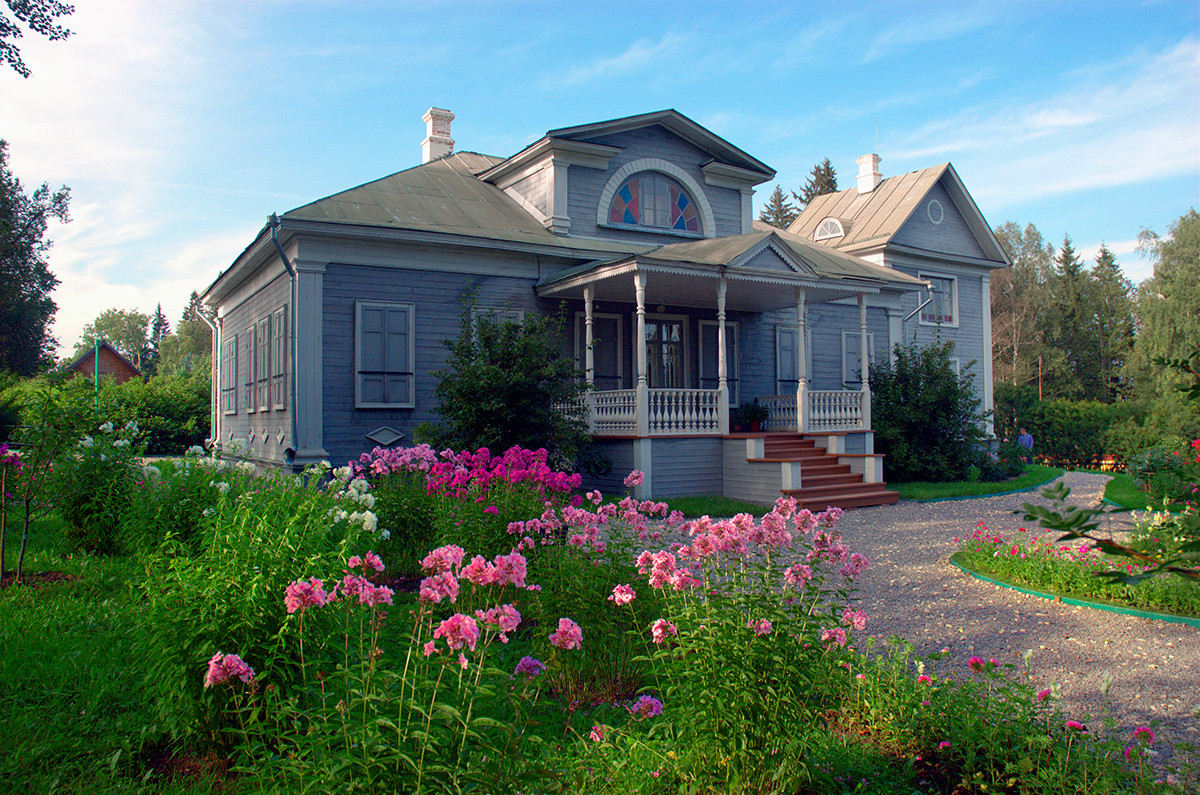 Shakhmatovo
Boris Kavashkin/TASS
Shakhmatovo is the ancestral home of one of the most important poets of the Silver Age, Alexander Blok. Here he wrote his first poems and met his first love, Lyubov Mendeleeva, the granddaughter of Dmitry Mendeleev, the renowned creator of the Periodic Table. The chemist's estate Boblovo was situated nearby, and Blok often stayed as a guest in the house of his future wife.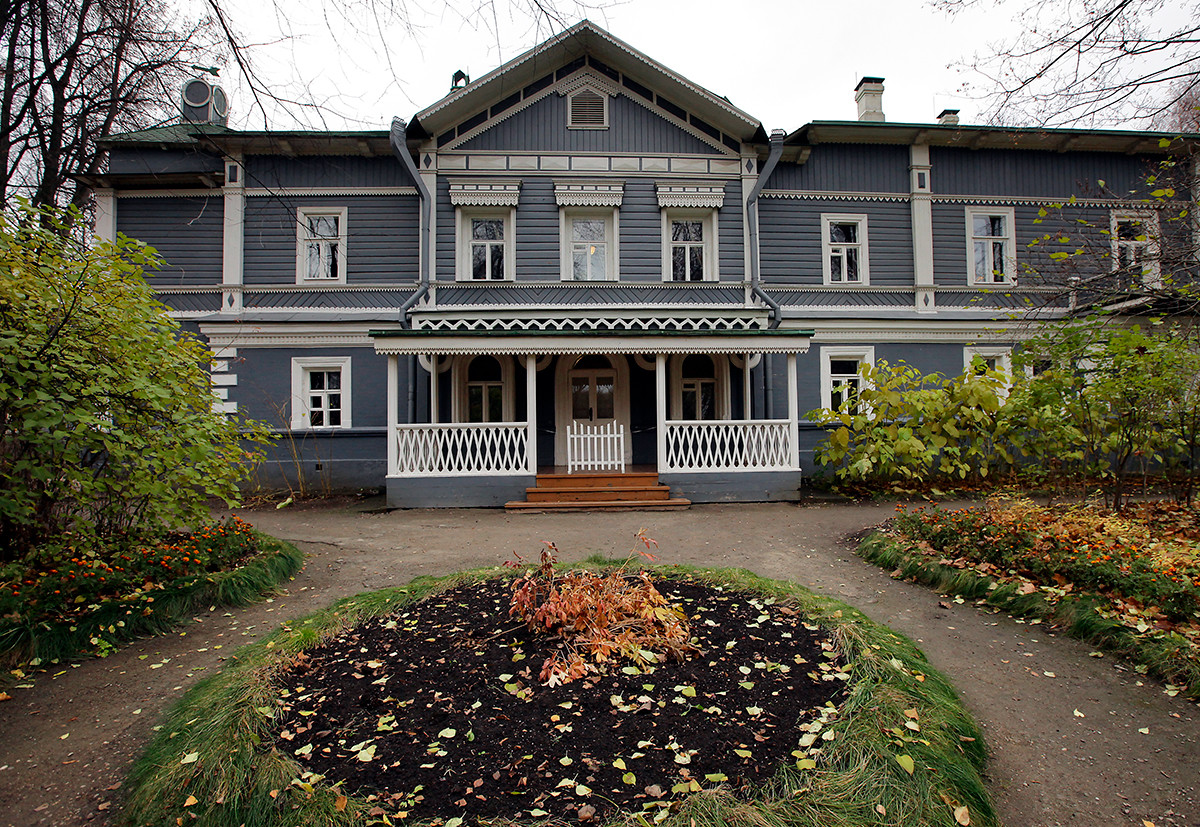 Tchaikovsky museum-estate
Ruslan Krivobok/Sputnik
After the 1917 Revolution, Shakhmatovo was burnt to the ground, and today's mansion is a scrupulously recreated replica. Nearby, in the town of Klin in the Moscow Region, is the ancestral estate of composer Pyotr Tchaikovsky. He spent the last 18 months of his life here, and the interiors have been fully preserved from that era.
5. Konstantinovo-Ryazan (Ryazan Region)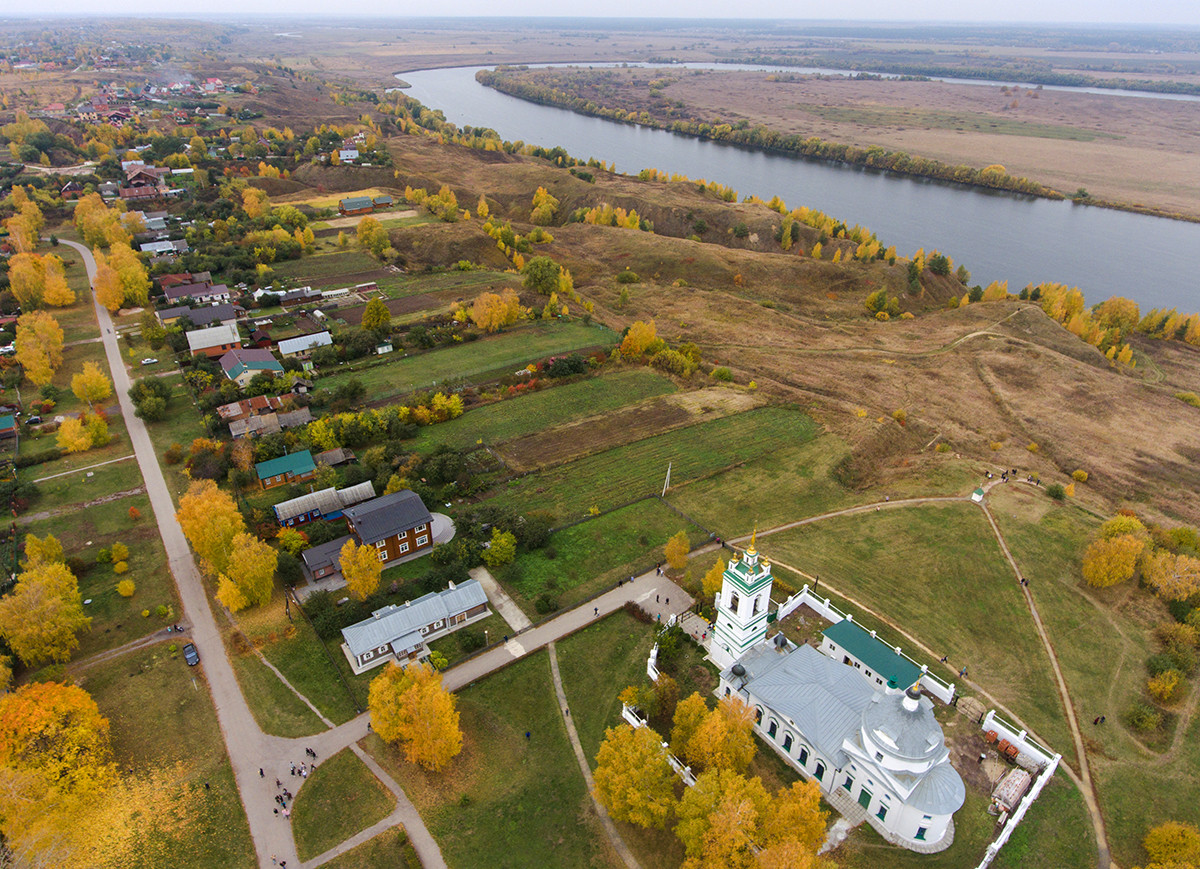 The aerial view to Oka River and the church of Kazan Icon of the Mother of God in the village of Konstantinovo.
Alexander Ryumin/TASS
Poet Sergei Yesenin, the leading bard of rural Russia, used poetry to express his love for birch trees and golden fields. He came from an ordinary peasant family, and from his village home in Konstantinovo there is such an incredible view of the banks of the River Oka that it is simply impossible not to become a poet when looking at such natural beauty. Along the way certainly stop by for honey tasting at the Beekeeping Museum.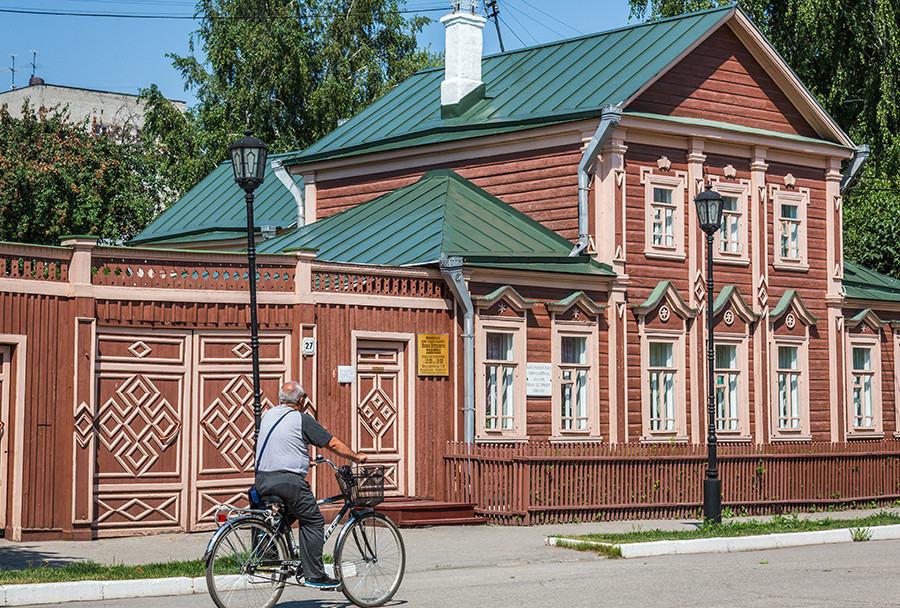 House of Pavlov
Marina Kruglyakova/TASS
The Ryazan Region gave Russia not only Yesenin but also the scientist Ivan Pavlov. In the Ryazan city center you'll find the Pavlov Museum in the house where the scientist spent his childhood. Here you will discover everything about Pavlov's famous dogs. His father was a clergyman, and from an early age he taught his children to work. To encourage them he shared books from his library, and was very supportive of his son in his pursuit of science.
Country Estate Express (website in Russian) can organize tours in any language. All excursions are interactive and accompanied by tastings, concerts and other events that help you to experience the atmosphere of the past.
If using any of Russia Beyond's content, partly or in full, always provide an active hyperlink to the original material.