Rising above the clouds: A journey in the Altai Mountains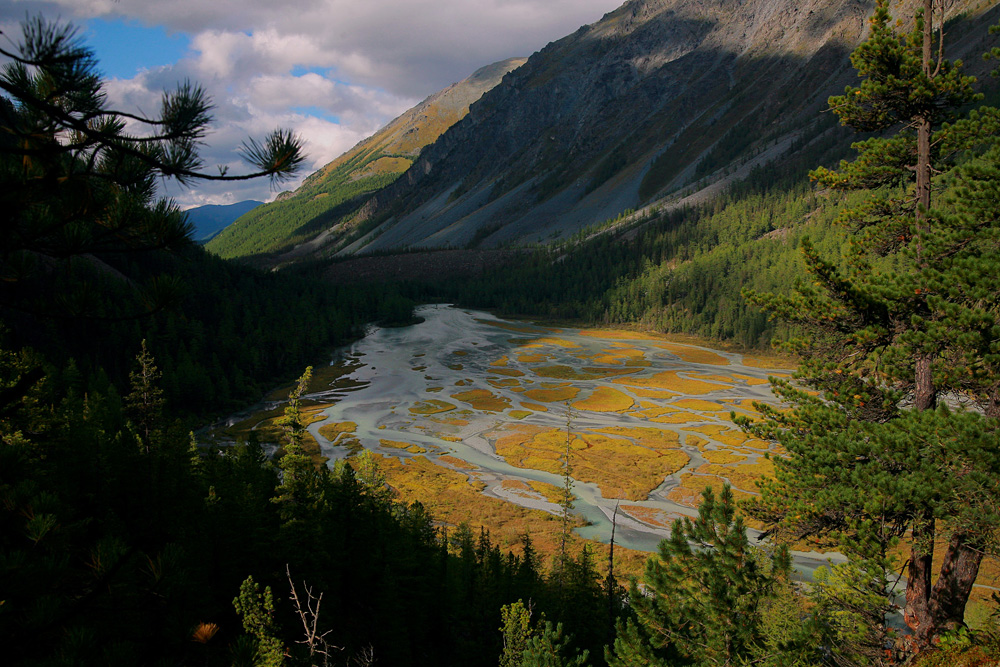 Leave civilization behind and lose yourself in the mysticism and beauty of the Altai Mountains
Anna Gruzdeva
A story of life without texting, coffee and pesky tourists
A nasty drizzle started early in the morning. My trekking boots were cold and damp on the inside, the tent got covered in mud and grass and our raincoats were slowly getting drenched. The sky was overcast with gray rain clouds, which had lowered enough to hide the mountain peaks. There was little hope that the new day was going to let us stay dry. Be it as it may, we packed our hiking stuff and set out on the road, ready to cover the final and longest distance on our way back home to civilization. It was day 14 in the solemn and stern Altai Mountains in the south of Siberia.

The beginning of the journey: Mother Altai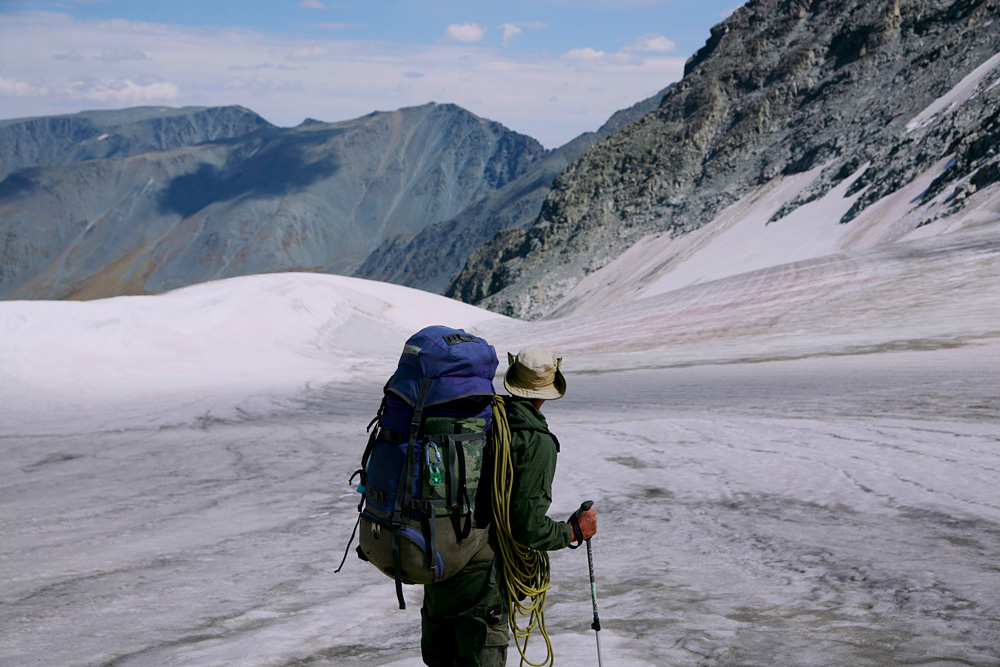 Photo credit: Anna Gruzdeva
"Where are you headed?" the concerned guard at the parking lot in the village of Tyungur, the starting point for most hikes around the Altai Mountains, asked. "There're not more than 40 tourists going there a year. Do you have a map at least?"
The most popular route leads to the foot of Mount Belukha, Siberia's highest mountain (4,506 meters). Its snowy peaks are visible from federal highway M52, also known as the Chuysky Trakt. On the way to the peak you'll see the Kucherla River, the Karatyurek Pass, the Yarlu and Seven Lakes valleys, Lake Akkem and meet numerous tourists.
Our trip went through places less frequented by tourists: the mountain passes Yoldo-Ayry (2,900 meters), Kuragan (2,700 meters) and Bolshoy Kalagashsky (3000 meters), the Yelan mountain area, the Abiak River and several glaciers. Of course, these are not places where "man rarely sets foot," yet they are wild and virginal. This region is almost without paths or camping sites on the map and it can help you understand why locals, who still worship the mountains and perform shaman rites on their peaks, call the area Mother Altai.
We set out on our journey in the middle of August and immediately realized that if Peter Jackson had visited highland Altai, he might have chosen Siberia as a shooting location for his "Lord of the Rings" trilogy.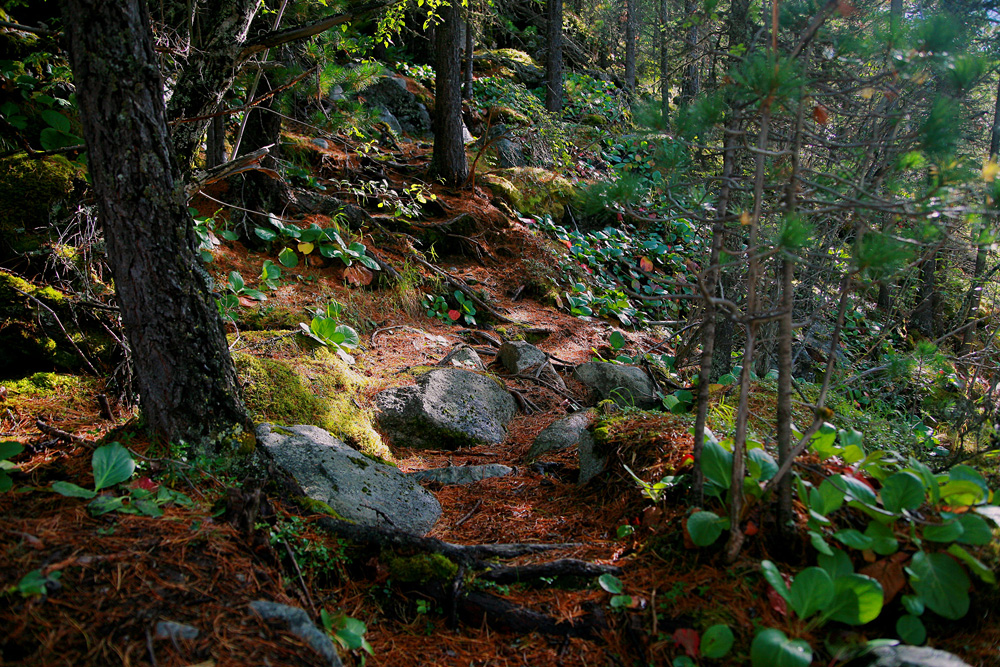 Photo credit: Anna Gruzdeva

First week on the road: A carpet of taiga moss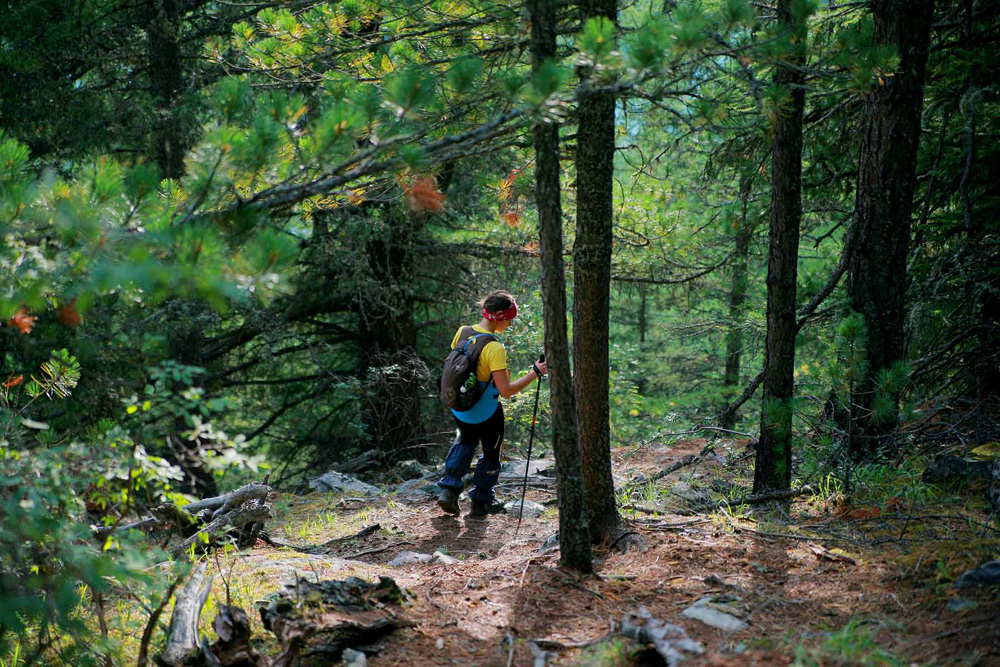 Photo credit: Anna Gruzdeva
Why on earth have I come here? This question doesn't leave your mind during the first couple of days of the trip when your shoulders hurt from the 25-kilogram backpack and your feet are tingling because of the new boots. You miss your cup of Turkish coffee in the morning, the warm water from the tap to wash your face and you still have to let go of the urge to text.
But these two days pass quickly and Altai accepts you and you accept Altai. Now, when you lie down on a carpet of damp taiga moss, it seems softer than any bed in the world. You put your bare feet in an ice-cold lake to touch the rough stones on the bottom and the slippery roots of trees that end somewhere deep underwater. You climb the rocks and enjoy working your legs and your arm muscles. The taste of coffee stops haunting you, while your job, cellphone and email account become somewhat unreal.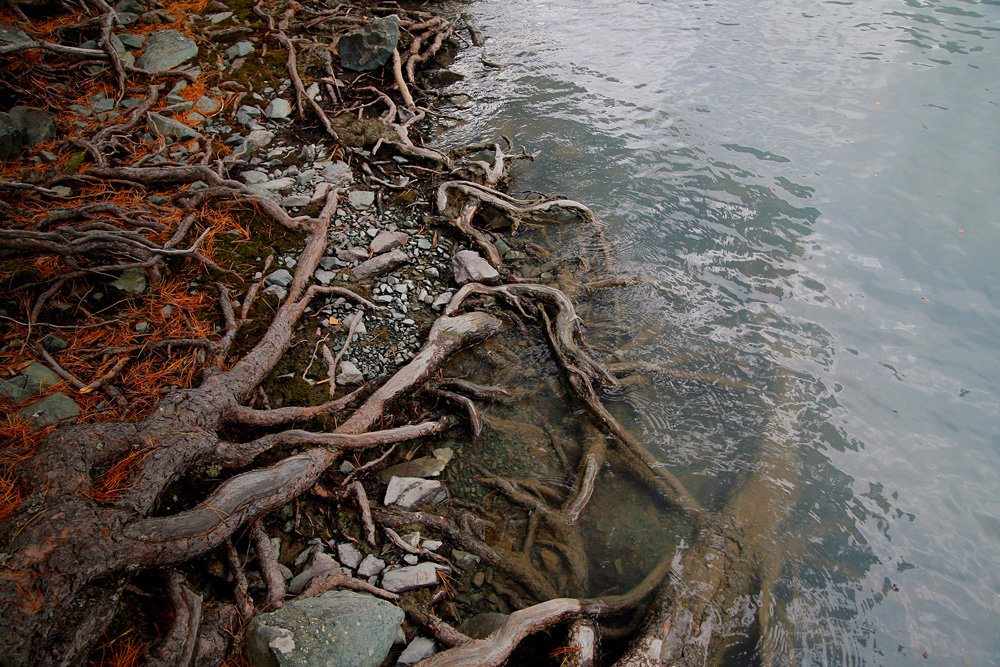 Photo credit: Anna Gruzdeva
Your daily "tourist menu" is comprised of huge rocks that scratch your hands, morning dew that drenches your boots, stiff branches of dwarf birch that slap you in the face, wild beasts who you carefully avoid, bland porridge and a damp sleeping bag. Yet you see Altai not as an obstacle to overcome, but as a great Siberian highland where you have been lucky enough to gain entry.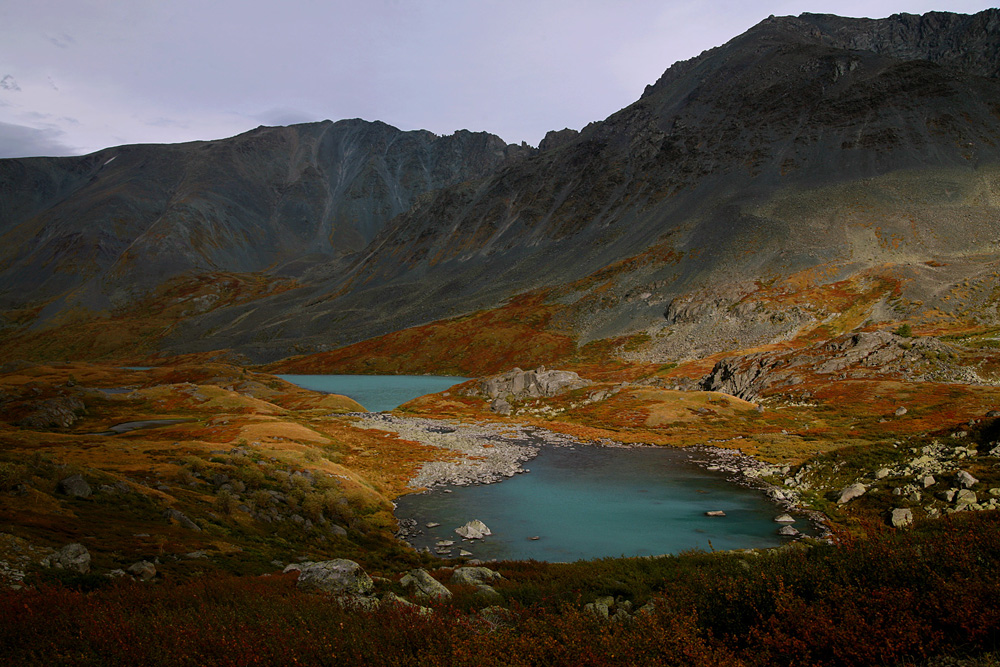 Photo credit: Anna Gruzdeva

Second week on the road: After mountains, more mountains
We have made it over the last mountain pass on our way – the Bolshoy Kalagashsky. It is a steep rise where small, unfixed rocks tumble down and shake your balance, while larger rocks cause you to recall all the prayers you have ever heard. When you reach the saddle it is a long-awaited chance to breathe. The wind plays with your hair and the mountain landscape becomes an image that you want to carve in your memory like an ancient cave mural. You enjoy a mug of tea with juniper and black currant.
The descent is a 90-degree wall and you clench a rope, trying not to look down, digging your boots into the never-ending glacier to prevent yourself from tumbling down. You climb hills covered with dwarf birches so thick that you need a machete to cut your way through, just like in the jungle. In the evening you are rewarded by a cozy fire and boiled cedar cones – warm, gummy and soft to the taste. And a good night's sleep.
Photo credit: Anna Gruzdeva
The people of Haiti have a saying: "After mountains, more mountains." It means that after 100 obstacles you will find 100 more. Altai is a place that you can take in literally – every blade of grass, every cedar and every mountain here reaches towards the sky. Every traveler who comes here also reaches out to the sky to see the Altai Mountains that have been here for hundreds of years – and to return back to where their home is.
All rights reserved by Rossiyskaya Gazeta.