How to conquer Altai and Baikal by bike this fall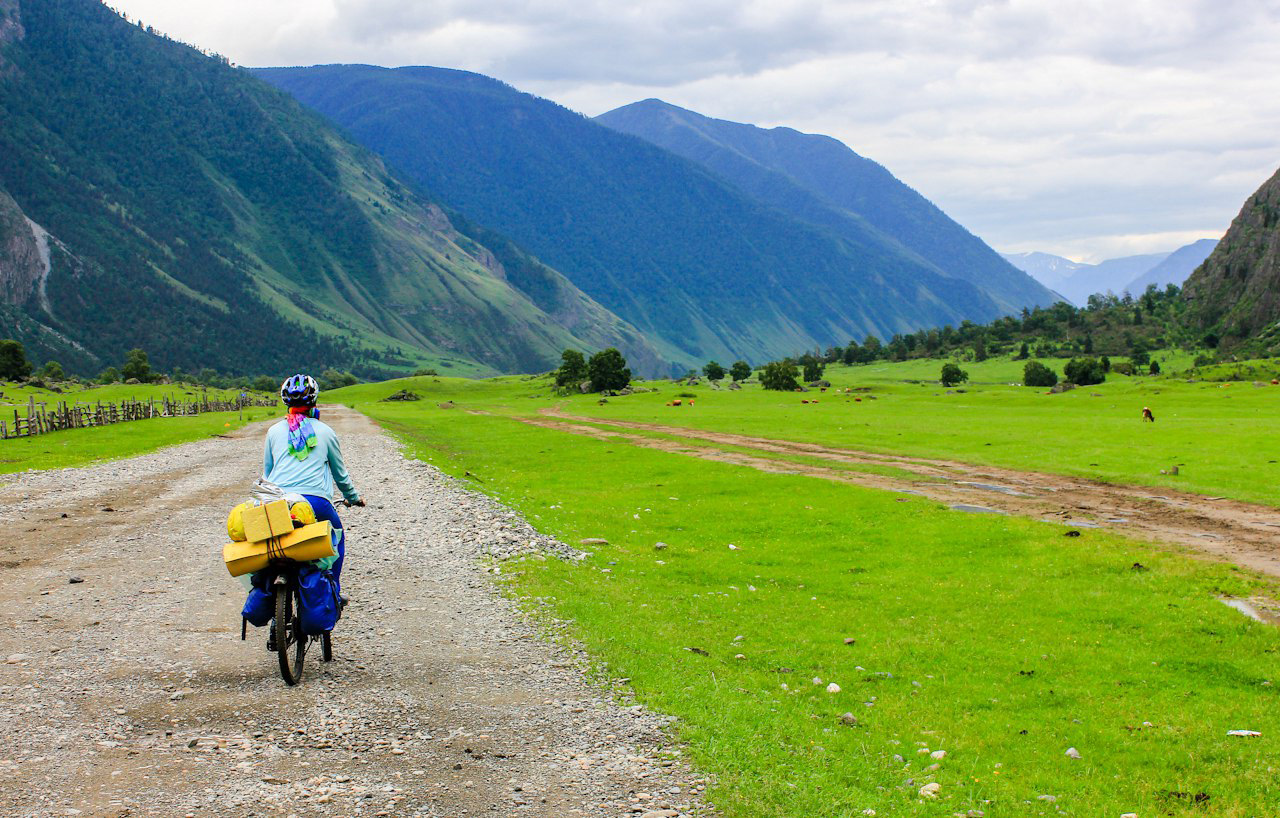 Altai's principal advantage in terms of bike trekking is its wide variety of routes
Maria Bystrova
September and the first half of October is the best time for traveling around Siberia: the severe cold is yet to come, the days are relatively long and sunny, the forests' leaves turn into magical colors and Lake Baikal and Altai are practically free of tourists.
You can travel around Siberia with the Trans-Siberian Railway, in an SUV or by bus, but cycling gives you the freedom to take an unhurried, step-by-step, day-by-day exploration of Siberia and its landscapes, meet its varied inhabitants and become acquainted with its wild spirit.
Baikal: Island tours by bike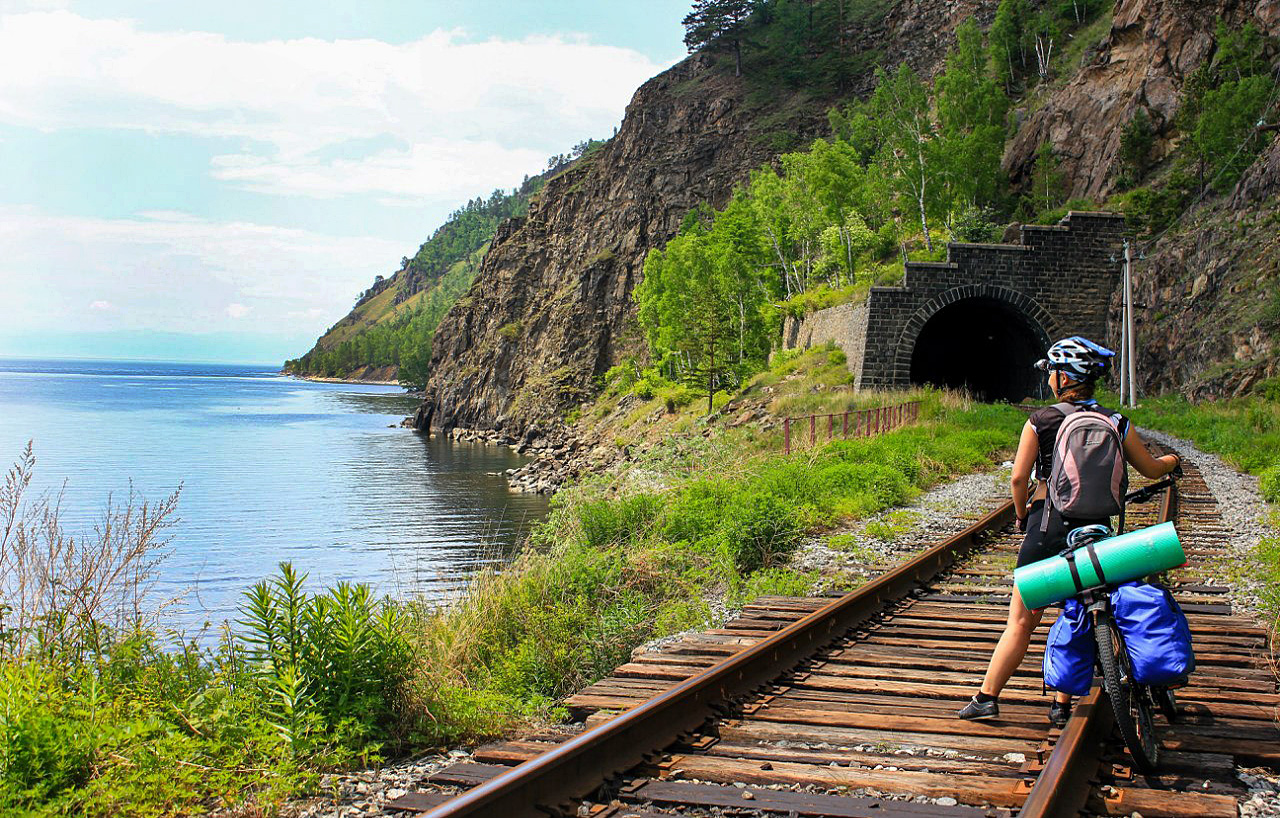 Photo credit: Maria Bystrova
Olkhon, an island on Lake Baikal (700 square kilometers, 73 kilometers long, 15 kilometers wide), is a great place for bike tourism. A cross-country bike will do for the flat part of the island's west coast, but the rocky highlands comprising the rest of Olkhon require something more substantial, such as a mountain bike.
You can come to Olkhon with your own two-wheeled companion, or you can rent one in the popular tourist area of Khuzhir. There are no asphalt-covered roads on Olkhon, so be prepared for gravel and sand.
Where: Olkhon, the Irkutsk Region
Difficulty level: Both for novices and athletes
Book in your pocket: David Byrne's Bicycle Diaries
Inspiration:The Baikal Bike Trophy
A tip from a Siberian
Daria Matsenko, instructor at Junior Expeditions, a school for young travelers in Krasnoyarsk
This is how we planned a five-day route around Olkhon: from the ferry terminal to Cape Khoboy, then to the settlement of Khuzhir and Shamanka Rock. Olkhon is a perfect destination for a bike trip. You don't have to stand in line to take a ferry to the island and going up and down hills, even with a heavy backpack, is still easier than exploring Olkhon on foot.
One of the main advantages is that there is almost no precipitation. In Buryat, the island's name, "oykhon aral," means "dry." Also, there are no ticks or bears. Olkhon's brightest impressions are its crystal-clear water and a huge sky above full of stars. We often spent the night outdoors, sometimes even struggling to get to sleep because we so admired the constellations.

Altai: All inclusive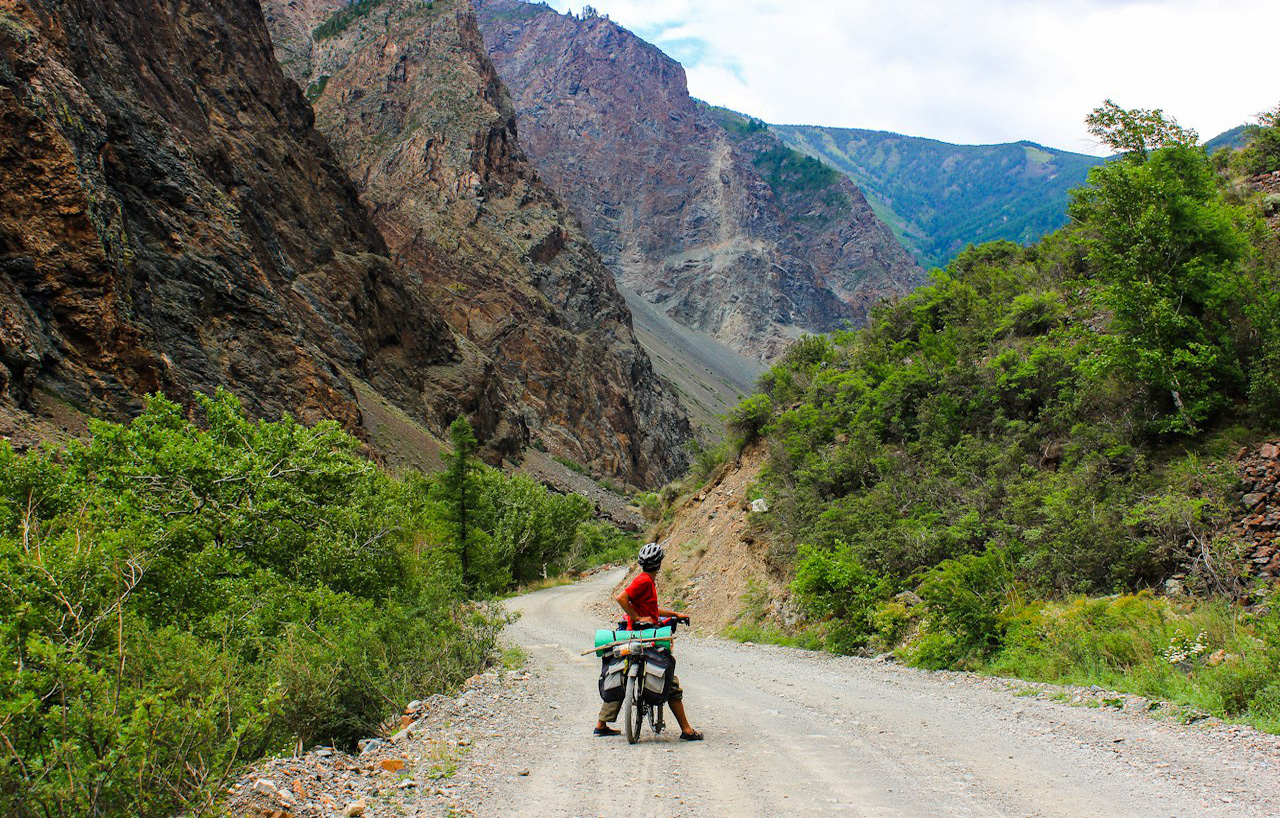 Photo credit: Maria Bystrova
Altai's principal advantage in terms of bike trekking is its wide variety of routes: You can take a trip along the Chuysky Trakt, Siberia's Silk Road, to the border with Mongolia, to Lake Teletskoye or to the Kuray Steppe.
Photo credit: Daba Dabaev
The Chuysky Trakt offers 500 kilometers of smooth asphalt along with generous views of the Seminsky (1,718 meters) and the Chike-Taman (1,295 meters) mountain passes, as well as the picturesque peaks, steppes, rivers and villages that are hallmarks of the region. Lake Teletskoye and the valley of the River Chulyshman are challenging with their gravel paths and steep ascents, but make up for it with their gorgeous landscapes.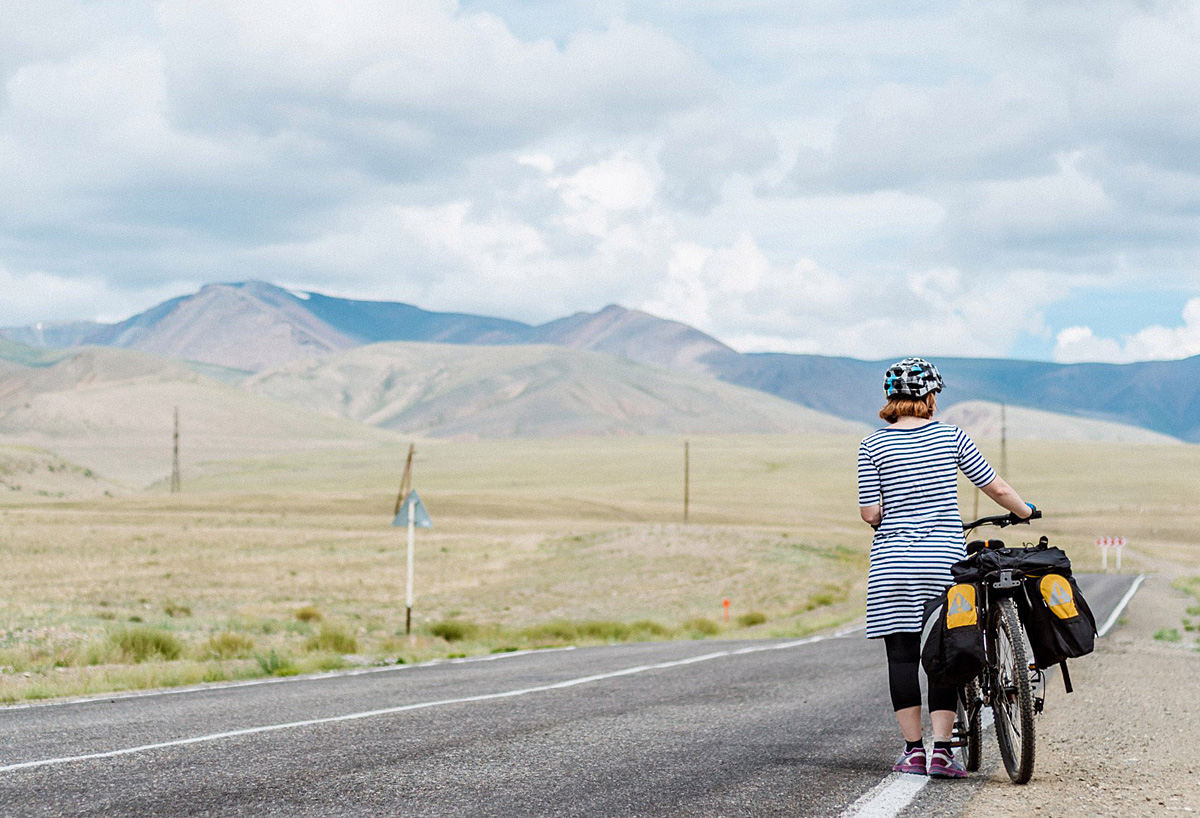 Photo credit: Daba Dabaev
However, bike tours around Altai are not exclusively an activity for the super fit. In the Kuray and Kosh-Agach steppe areas in the south you can even travel on a city bike, as the road is smooth and easy, while not skimping too much on the views of the Kuray Steppe and the Severo-Chuysky Range.
Where: The Altai Republic
Difficulty level: Southern steppes are preferable for novices, while mountainous areas will be fun for travelers that possess high stamina and excellent physical fitness
Book in your pocket: Barbara Savage, Miles From Nowhere
Inspiration:A Human-Powered Exploration of the Altai Mountains
A tip from a Siberian
Maria Bystrova, a traveler and a coordinator of the Krasnoyarsk City Bike project
My advice to cyclists in Altai, especially in its not-so-touristy areas such as the valley of the Chulyshman River, is you should enjoy your proximity to nature. Ignore the lack of roads, sleep in a tent, cook on open fires and take the mountain passes.
We had to traverse a few mountain passes on our route along the valley, the most impressive being Katu-Yaryk and Ulagan. For the second one, the ascent took us an entire day. Although challenging, it turned out to be one of the brightest moments of the trip: It's a special feeling when you are your own engine and have conquered a mountain route. No matter how hard it becomes, an Altai road will always make amends with its breathtaking scenery. And when you're on bike, you can take as much time as you like to admire it.
All rights reserved by Rossiyskaya Gazeta.