8 of the most 'Russian' places in Russia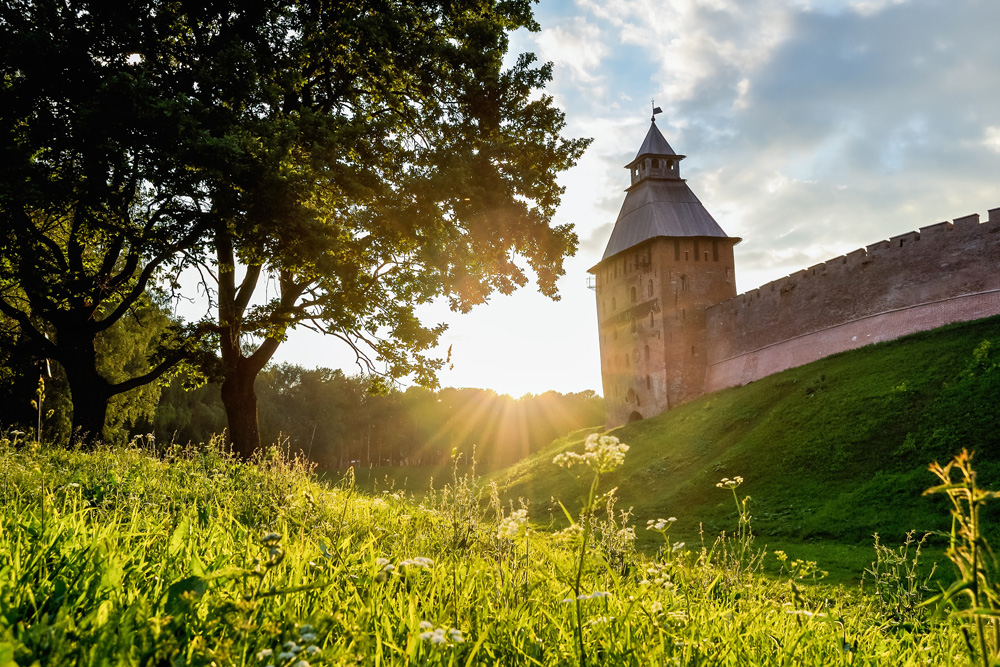 Where travelers can see the wonders that conjure up the world's largest country
We have selected these sites for their historical significance, cultural and religious heritage and natural legacy. All of these places made the list for being symbols that exemplify the Russian soul and spirit.
1. Veliky Novgorod
A great place to check out early Russian historical legacy and religious heritage.
Photo credit: Lori/Legion-Media
This serene provincial city was once the capital of an early Russian state and one of Europe's largest cities. It was also one of the few Russian settlements that were never conquered by the Mongols, making it a symbol of Russian resistance to outside domination. Approximately 50 medieval and early modern churches also survive.
2. Vladimir
A great place to contemplate Russia's long history and learn more about its ancient architectural achievements.
Photo credit: Lori/Legion-Media
One of Russia's medieval capitals, Vladimir today is a highlight of the Golden Ring tourist route. The city features numerous 12th-century white monuments, which are testaments to the endurance of the Russian state, as they survived a brutal incursion by an invading Mongol-Tatar army in 1238.
3. Moscow's Red Square and Kremlin
A great place to admire the beauty of Russia's capital and largest city.
Photo credit: Shutterstock/Legion-Media
There is no greater Russian symbol than this famous square and ancient fortress with its magnificent gates, lofty domes and famed clocktower. Until the founding of St. Petersburg the Kremlin was the country's paramount religious center and home of Russia's Great Prince. St. Basil's Cathedral, overlooking Red Square, is perhaps Russia's most recognizable symbol. The square is considered the capital's center – and the country's heart – as all of the city's old major roads originate here.
4. Kizhi Pogost
A great place to grasp the ingenuity and determination of the Russian people.
Photo credit: Photoxpress
What is more symbolic of Russia than isolation and ingenuity? This 17th century site speaks to both. Located in the middle of Lake Onega, this island contains three large structures: A bell tower and two large wooden churches, with one of them standing 37 meters tall and featuring 22 domes. Not one nail was used in any of these constructions, which have shown remarkable longevity, despite the use of rather simple materials.
5. Lake Baikal
A great place to discover the vastness of Russia's natural diversity.
Photo credit: Shutterstock/Legion-Media
The world's largest freshwater lake is a symbol of the natural bounty and splendor of Siberia. The deepest lake in the world at 5,387 feet, it is also among the world's clearest and oldest – some estimate that it is more than 25 million years old. The lake's biodiversity is unparalleled: Thousands of plants and animals reside here that can be found nowhere else on Earth, including the rare freshwater Baikal seal, the omul and the endangered Baikal sturgeon.
6. 'The Motherland Calls' statue
A great place to appreciate the level of Russia's sacrifice during World War II.
Photo credit: Lori/Legion-Media
One of Russia's most famous statues is a testament to the country's suffering and sacrifice during World War II. It was here in today's Volgograd (formerly Stalingrad) that the Soviet Army defeated Nazi forces and turned the tide of the war. Atop a hill overlooking the city, this statue pays tribute to the more than one million total casualties inflicted on the Red Army during the war's bloodiest battle.
7. 'Worker and Kholkoz Woman' statue
A great place to ponder the scientific and economic achievements of the Soviet Union.
Photo credit: Lori/Legion-Media
Perhaps no monument captures the symbolism of the great experiment that was the Soviet Union. This statue, which can be found near the entrance to VDNKh Park in northern Moscow, was designed for the 1937 World's Fair in Paris. This sculpture is perhaps best known to Western audiences today as the logo of Mosfilm, Russia's largest film studio.
8. Borodino
A great place to learn about Russian military history and its involvement in the Napoleonic Wars.
Photo credit: TASS/Alexandra Mudratz
Throughout history Russia has had its back to the wall and Borodino is one of its most famous examples. The bloodiest day of the Napoleonic Wars, the battle has taken on great importance in the Russian psyche since it featured in Leo Tolstoy's War and Peace. While a slaughter, Tolstoy describes the battle as a moral victory for Russia as its soldiers came together to defeat what had been considered an invincible army.
All rights reserved by Rossiyskaya Gazeta.