1. Taking a dip in an ice hole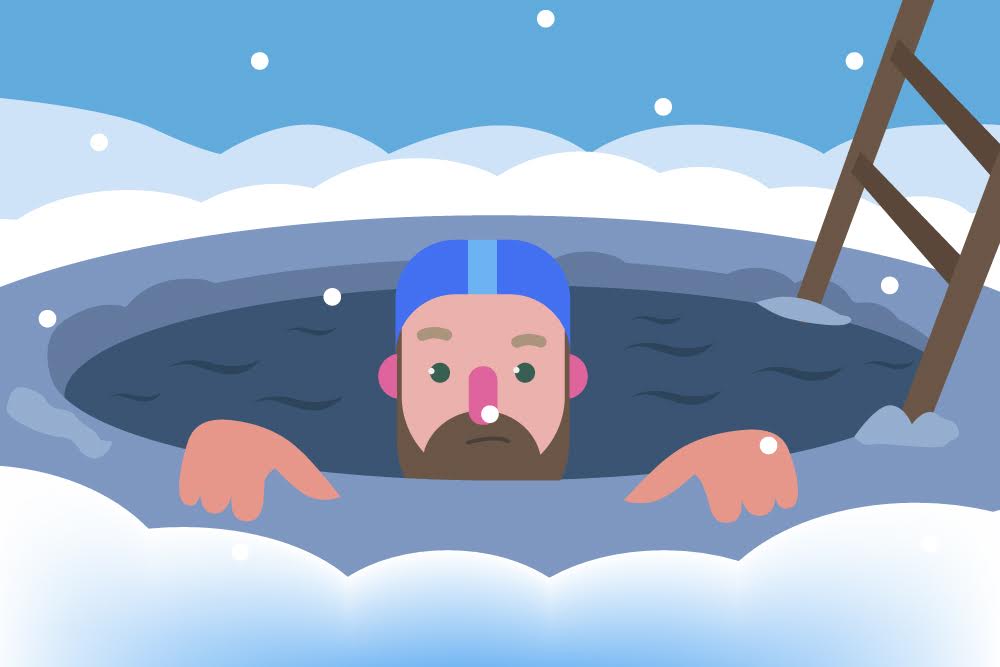 Illustration: Alena Repkina
Oh those crazy Russians – taking a swim in a hole in the ice in the middle of winter! This tradition is attributed not only to the Russian Orthodox holiday of Epiphany, but also to pagan rites. Be it as it may, if you pay reasonable attention to safety precautions, it is a highly revitalizing experience beneficial both for those that want to boost their immune system and improve their endurance. So if you enjoy taking contrasting showers or want to give your body a healing "shock," jump right into the freezing-cold water!
Remember to follow some beginner's tips, so as not to catch a cold. The most important thing is to be in good health and have the desire and determination to dive into an ice hole. You must also bring along warm clothes to change into and some friends – it's not a good idea to swim on your own.
Warm up before going into the water, but don't break a sweat. You should immerse yourself into the water three times while not getting your head wet and then you should climb out and change into warm socks, sweaters and coats. A glass of mulled wine or a traditional cup of hot tea with honey or jam is a nice gift to yourself after a frigid swim.
Price: Free of charge.
Where: In bodies of water featuring specially prepared ice holes and bathing facilities.
When: In most Russian regions it is possible from the end of November to March. The holiday of the Epiphany is celebrated in late January.
2. Riding a centrifuge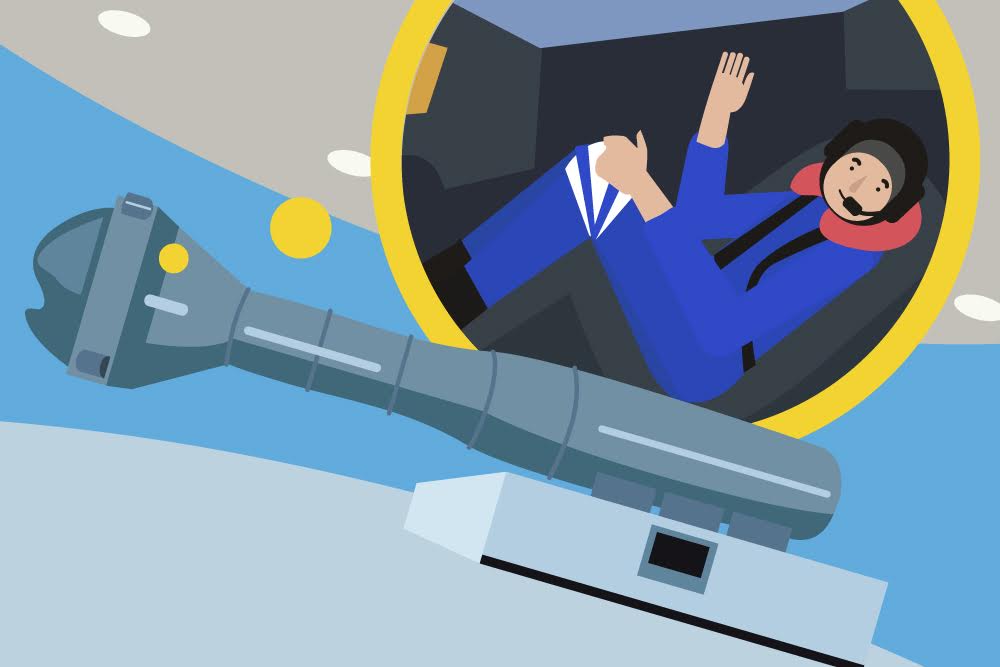 Illustration: Alena Repkina
If you dreamed of becoming an astronaut as a child or enjoy extreme sensations, a centrifuge used for training future space explorers could be the perfect idea of fun for you.
A centrifuge models the gravity load a human body experiences during the launch and landing of a spaceship, when your body weight increases manyfold. You can ride one at Star City in the Moscow Region. The whereabouts of this facility remained classified until recently because it hosted an aerospace training base.
You have to be at least 18 years old to ride the centrifuge. You will be observed by medical staff who will stop the ride at the first sign of distress. Apart from an adrenaline buzz, you will get to test your vestibular system and feel what a real astronaut-to-be experiences.
They say that after a ride on the centrifuge you feel as if you've been run over by an elephant – take the ride and tell us if it's true!
Price: Starting from 75,000 rubles (about $1,150).
Where: Star City.
3. Flying into the stratosphere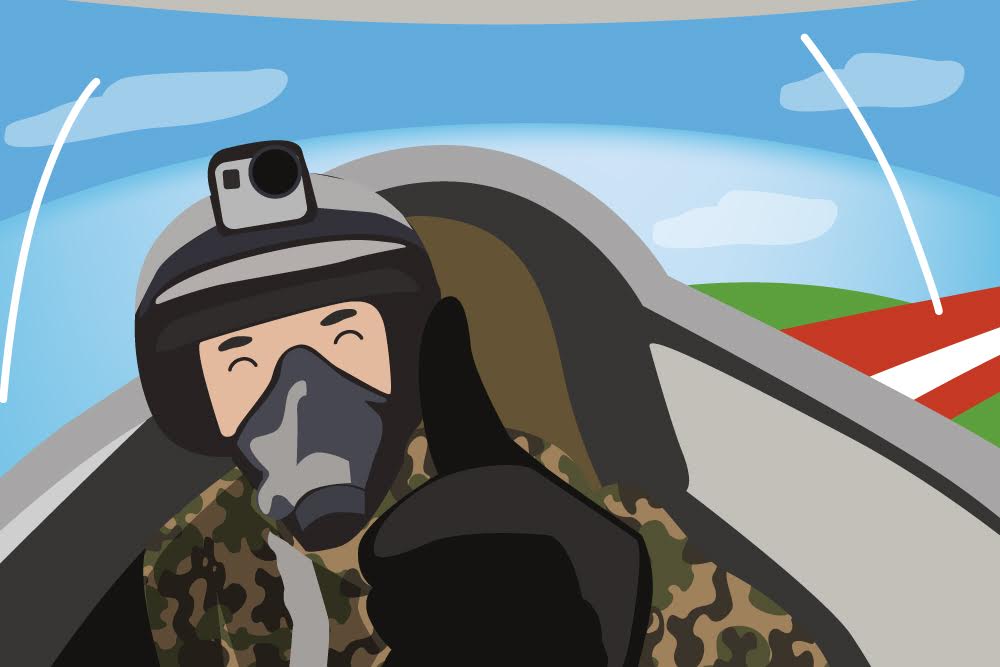 Illustration: Alena Repkina
After a medical examination and a detailed briefing, you will be able to undergo an entire set of aerobatics maneuvers on an MIG-29 plane, including a loop-the-loop, a barrel roll and even an inverted flight. Of course, in the absence of years of training you can only participate as a passenger.
The plane rises to an altitude of 22 kilometers (about 14 miles), where you can catch a distant view of the Earth and get a glimpse of space – endless and forever enigmatic.
Price: From 550,000 to 850,000 rubles ($8,450-$13,000).
Where: Star City.
4. Milking a cow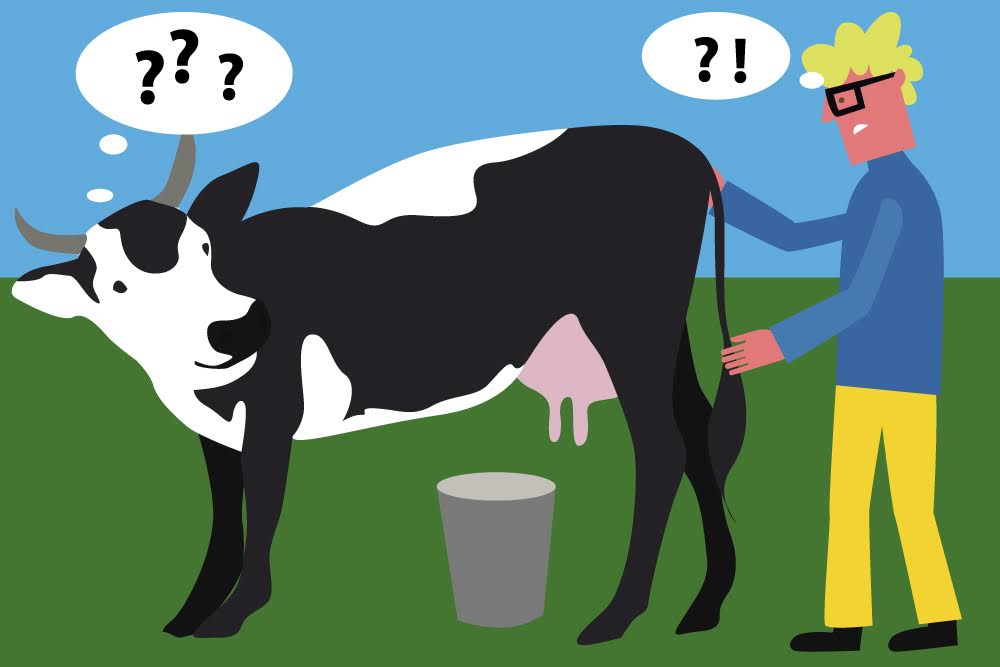 Illustration: Alena Repkina
Russian "tourist farms" are located in suburban villages near the metropolises of Moscow and St. Petersburg. The most promising experience offered by farmers, apart from riding in a tractor, hay-making and wood chopping is the opportunity to milk a cow.
For villagers, milking has always been an integral part of the usual routine, but it is an exotic activity for most city folk. Besides, what can be better than drinking a glass of fresh milk that you yourself have produced amidst natural surroundings and the smell of wild herbs.
Price: A family suite with breakfast cooked in a traditional stove will cost you from 5,250 to 6,750 rubles per night ($80-$104). Cow milking and other activities are included in the price.
Where: The village of Stepankovo, Moscow Region.
5. Riding a tank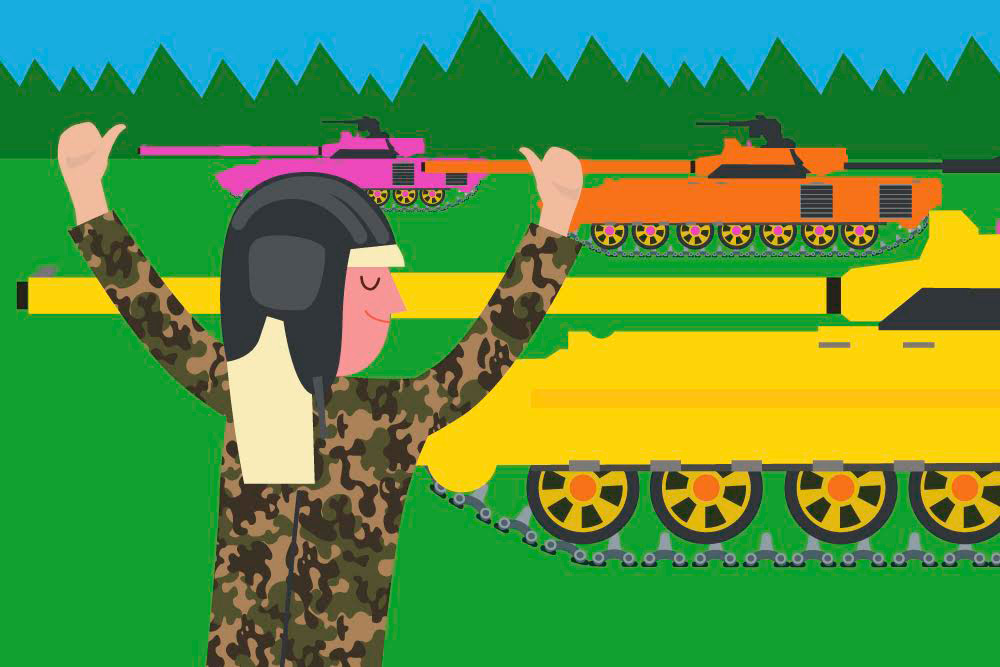 Illustration: Alena Repkina
Perhaps your idea of adventure is test-driving a 36-ton battle vehicle, while feeling its mighty steel caterpillars as they conquer every obstacle in its way. You can ride inside the tank or look out from the manhole and can choose from a variety of routes to be traversed at high speeds.
Other options include tank races, historical reconstructions, daily rentals and the opportunity to feel like an action-movie hero. Of course, you can also just take a simple excursion on a fully operable mission-capable tank.
Price: A daily rental starts from 65,000 rubles ($1,000) and a ride will cost from 3,000 to 9,000 rubles ($46-138). You can take a blank shot from the gun for 10,000 rubles ($154).
Where: Istra military training facility, the village of Borki, Moscow Region; Alabino, Moscow Region.
6. Ice diving with beluga whales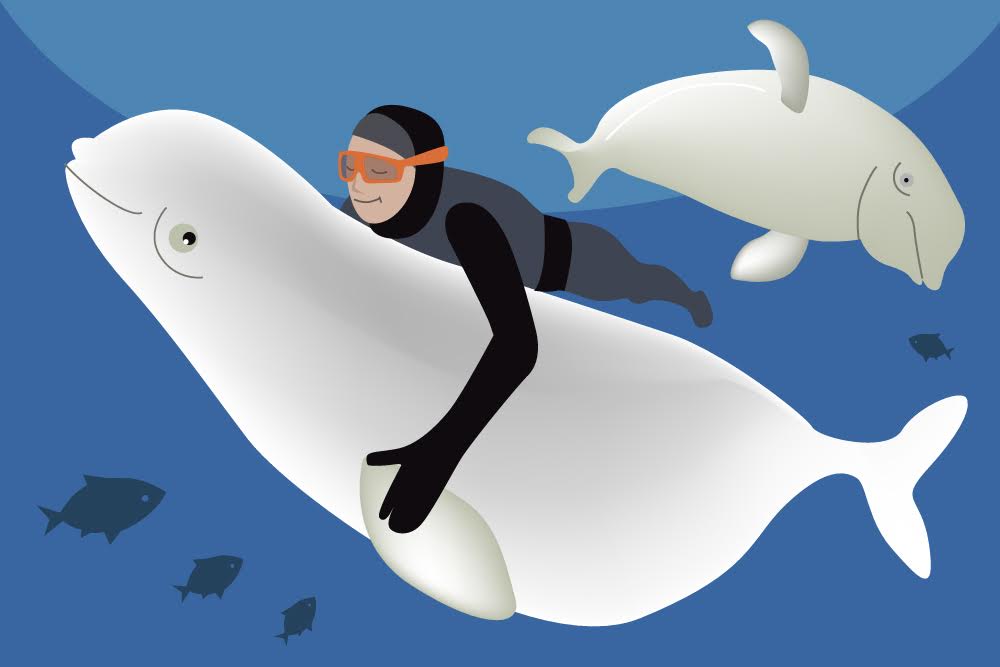 Illustration: Alena Repkina
Belugas are white whales and they are small and joyful creatures. They inhabit the Arctic seas and are curious of and friendly to humans. This is why diving into the cold waters of the White Sea with these animals can be a sheer pleasure.
A tour operator based above the Arctic Circle can offer you a swim with these creatures in a snorkeling mask and a wet suit, as well as a diving session with scuba equipment. However, before you begin you will have to present a certificate from the Professional Association of Diving Instructors and prove sufficient diving skills to the staff of the dolphinarium.
Pricing: Snorkeling is 5,000 rubles ($77) and scuba diving is 6,000 rubles ($92).
Where: The Karelian shore of the White Sea.
All rights reserved by Rossiyskaya Gazeta.