Where to see medieval Moscow: Take a stroll through a historical oasis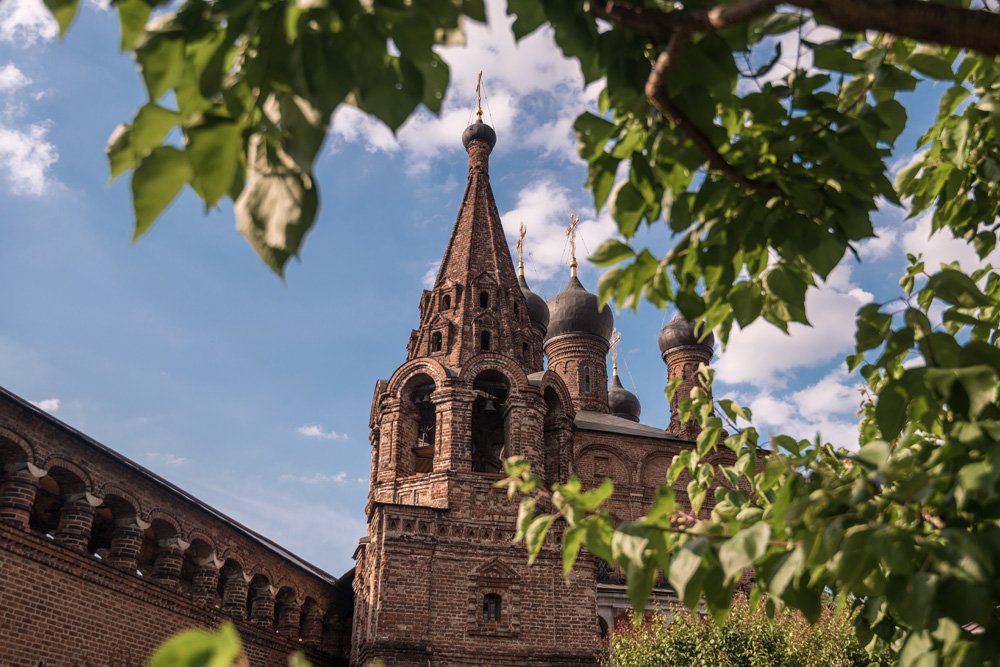 Check out this medieval corner of the city before modernity overwhelms it.
In Krutitskoe podvorye, an old area of Moscow, you feel like you've been teleported to another time and dimension. This is an incredibly ancient place on the banks of the Moscow River. It was first mentioned in historical chronicles back in 1350 and as early as the 13th century Prince Daniel of Moscow founded a temple here. A monastery was established here in 1272.
Photo credit: Elena Larionova
In the 17th century this area evolved to become the residence of the Sarsky and Podonsky bishops and it experienced its peak influence from 1664-1676. The Krutitskoe courtyard stood at the crossroads of several very important routes leading from Moscow to Kolomna and Ryazan.
Photo credit: Elena Larionova
In times past, Krutitskoe podvorye was a lively and busy street. Churches were full of worshippers, carts bustled about and the metropolitan blessed people gathered in the square from the windows of the Krutitsky palace. He would give alms to the poor, while undoubtedly enjoying his view of the city.
Photo credit: Elena Larionova
Krutitskoe podvorye experienced turbulence with the arrival of Polish forces during the Time of Troubles in 1612 and the Moscow fire during the war with Napoleon in 1812. Despite medieval turmoil and complete neglect during the Soviet era, Krutitskoe podvorye has preserved 80 percent of its architectural buildings and is currently serving as the metochion (an ecclesiastical embassy church) of the Moscow Patriarch.
Photo credit: Elena Larionova
Fortunately, Krutitskoe podvorye hasn't lost its ancient aura and there is much for those that love pre-revolutionary Moscow: The streets are paved with round cobblestones and there is an abundance of wooden buildings, brick chambers, defensive fortifications and 17th-century churches.
Photo credit: Elena Larionova
Its touristic advantage is in its location, which is away from the main attractions while also being relatively close to the city center. There are no tourist buses or long lines: Solo travelers, photographers and filmmakers are typically the only ones that come here.
Photo credit: Elena Larionova
Two churches on the territory of Krutitskoe podvorye currently operate: The Temple of the Resurrection and the Dormition of the Blessed Virgin Mary of the Assumption Cathedral. Public masses are held there and entry is open to tourists.
Photo credit: Elena Larionova
Krutitskoe podvorye was restored from 1950-1984 under the direction of the architect Pyotr Baranovsky, who invested half of his life to this cause. Baranovsky celebrated his 75th, 80th and 85th birthdays here.
Photo credit: Elena Larionova
Krutitskoe podvorye is surrounded by the Moscow International House of Music, the Holiday Inn Hotel and other large and encroaching structures. So, take some time to walk through this medieval corner of Moscow before it is overwhelmed by modern buildings or the mega-mansions of Russian billionaires.
Photo credit: Elena Larionova
All rights reserved by Rossiyskaya Gazeta.