Click on the map to check out our guide
1. St. George's Tournament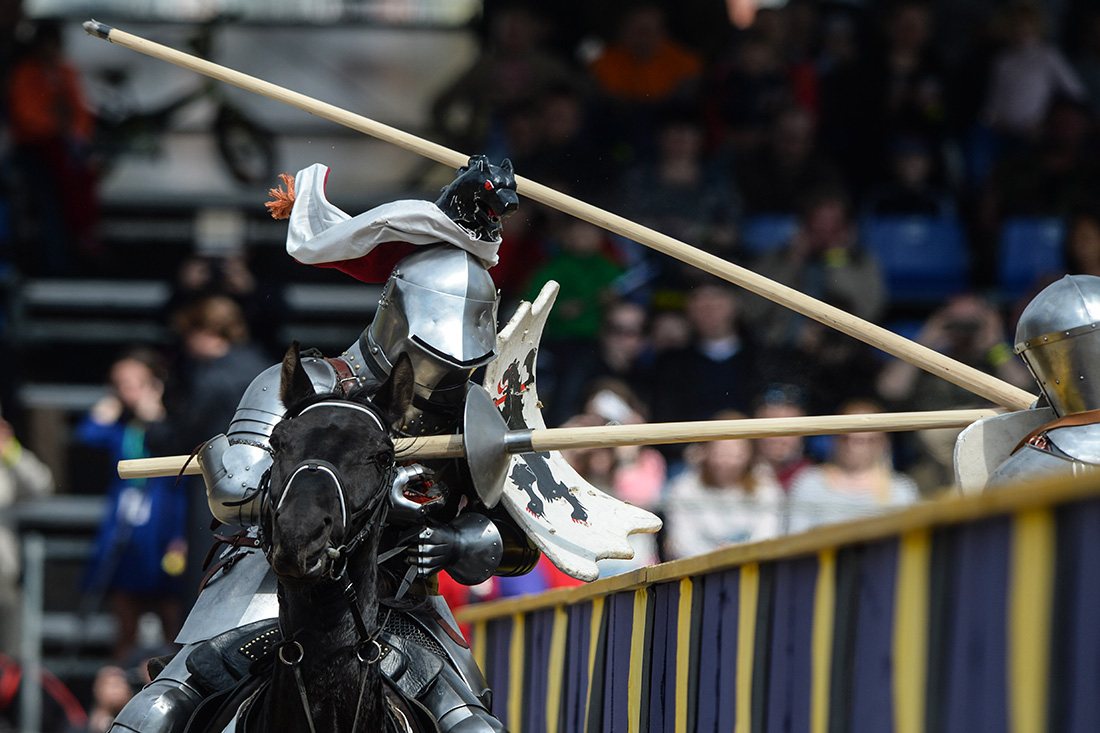 Photo credit: RIA Novosti/Grigory Sysoev
St. George's Tournament continues the medieval tradition of equestrian games for knights. Heralds shout the participants' names, fair ladies accept the vows of their admirers, troubadours play lutes, and the crowd applauds the riders in their elegant costumes. The knights fight for real, with spears, swords and wooden maces, in group melee and combat on foot.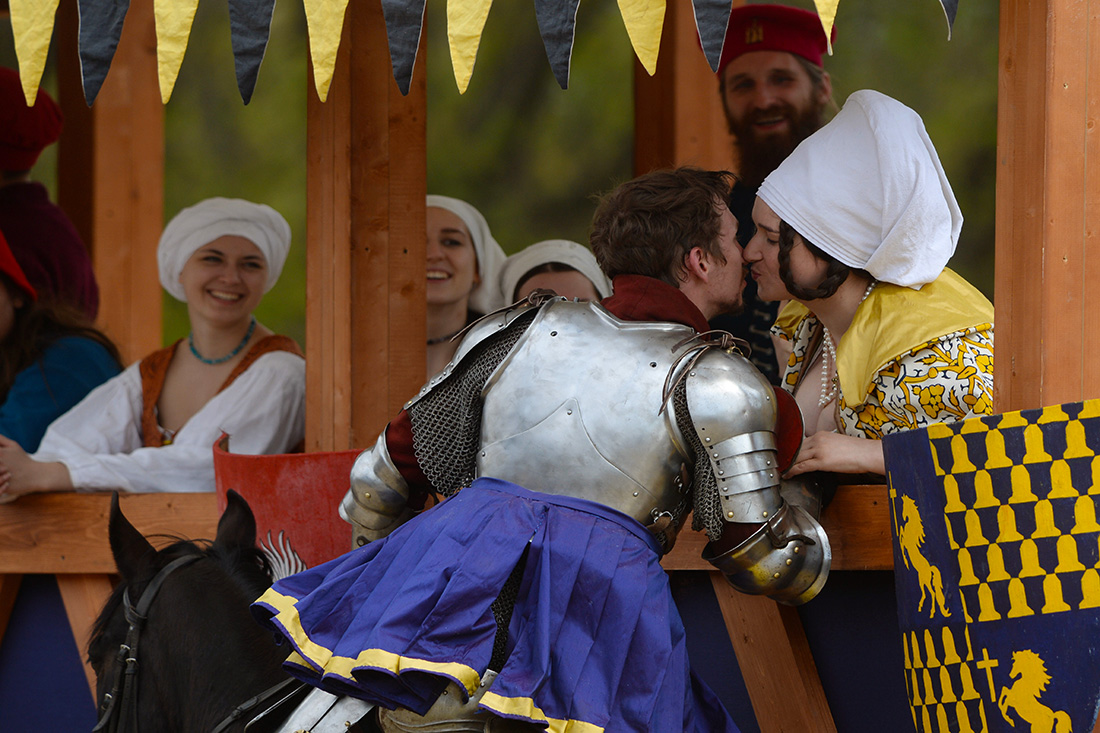 Photo credit: RIA Novosti/Grigory Sysoev
Rolelpaying as a High Medieval cavalryman in Russia is accessible to very few people, as the gear is quite expensive. A set of the equipment required for participation in St. George's Tournament costs 500,000 rubles ($8,676), and keeping a horse costs 240,000 rubles ($4,165) a year. The only way to participate in the tournament is to receive a personal invitation from its organizers.
When: April 29 – May 7, 2017
Where: Moscow, Kolomenskoye Park
Entrance tickets from 3000 to 10,000 rubles ($52–173).
2. The Iron City Festival ("Zhelezny Grad")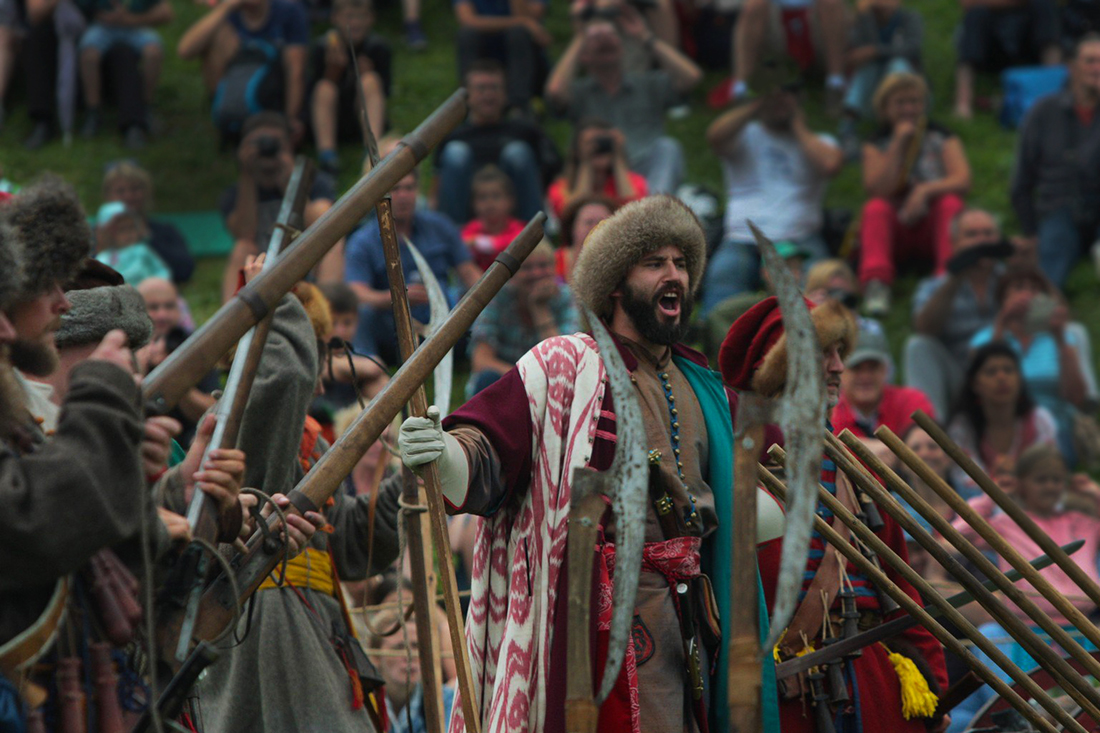 Photo courtesy: Dmitri Makarenko
At the Iron Hail Festival you can try freshly prepared medieval dishes from the the 10th–17th centuries. These are ancient Russian and European recipes: Quail broth, barley porridge and baked turnips with a glass of mead will take the visitors and participants far into the past with their long-forgotten flavor combinations. Experienced visitors wait until the last night, when merchants give away the remaining food for free or with a discount. This does not go for alcoholic beverages: Over the ten years of the festival, there has never been any beer or mead left by the end of the event.
Apart from concerts and tournaments, there are also spontaneous games: Log-throwing, circle dances and folk dancing give way to hand-to-hand combat and mead- or beer-drinking contests of speed and endurance. "Hen Football" is an unusual kind of fun. Two teams in full battle gear start by chasing a hen. The task is to catch the hen and to carry it unharmed to the goal posts of the opposing team. During the match, any kind of physical interaction with the opposing team is allowed.
When: August 4–6, 2017
Where: Izborsk (716 km from Moscow)
Free admission.
3. The Great Bolghar Festival ("Veliky Bolgar")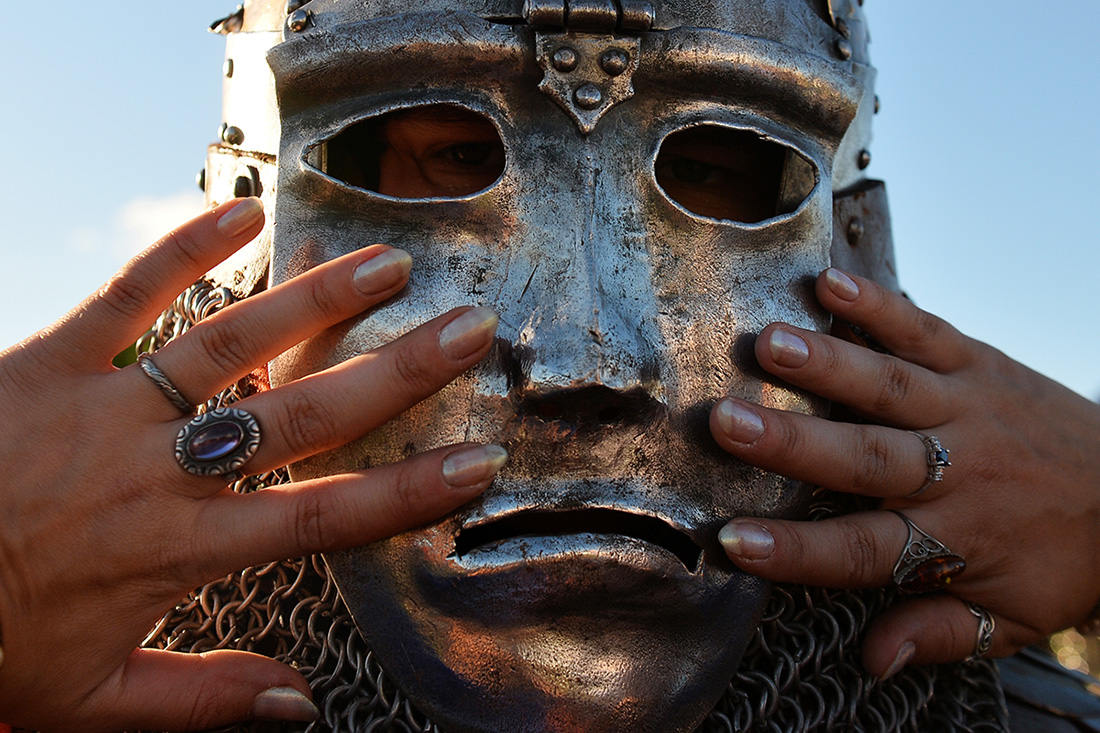 Photo credit: RIA Novosti/Maxim Bogodvid
The Great Bolghar is held at the location of the town of the same name – the largest town in the Bulgarian Ulus of the Golden Horde in the 14th-15th centuries. Reenactors aim to revive the atmosphere of this international center of trade, where a Mongolian warrior, an Iranian merchant and a spy from Milan could share the same table in a tavern.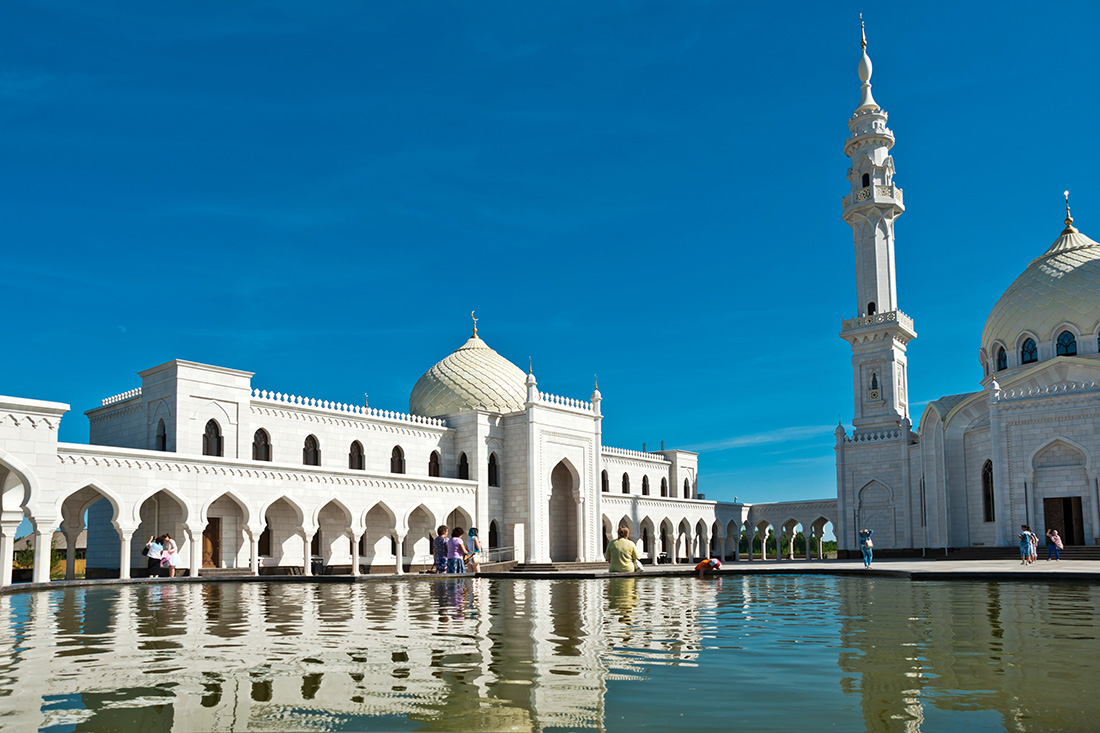 Photo credit: Lori/Legion-Media
Tourists have many options at the fair. Experts on medieval cuisine can cook you a Mongolian breakfast: "Brick" tea with salo, beshbarmak (boiled meat with noodles), shurpa (meat broth), laghman (a spicy noodle soup) and fried meat, including horsemeat. Designers who specialize in medieval clothes and accessories sew and sell their goods throughout the festival.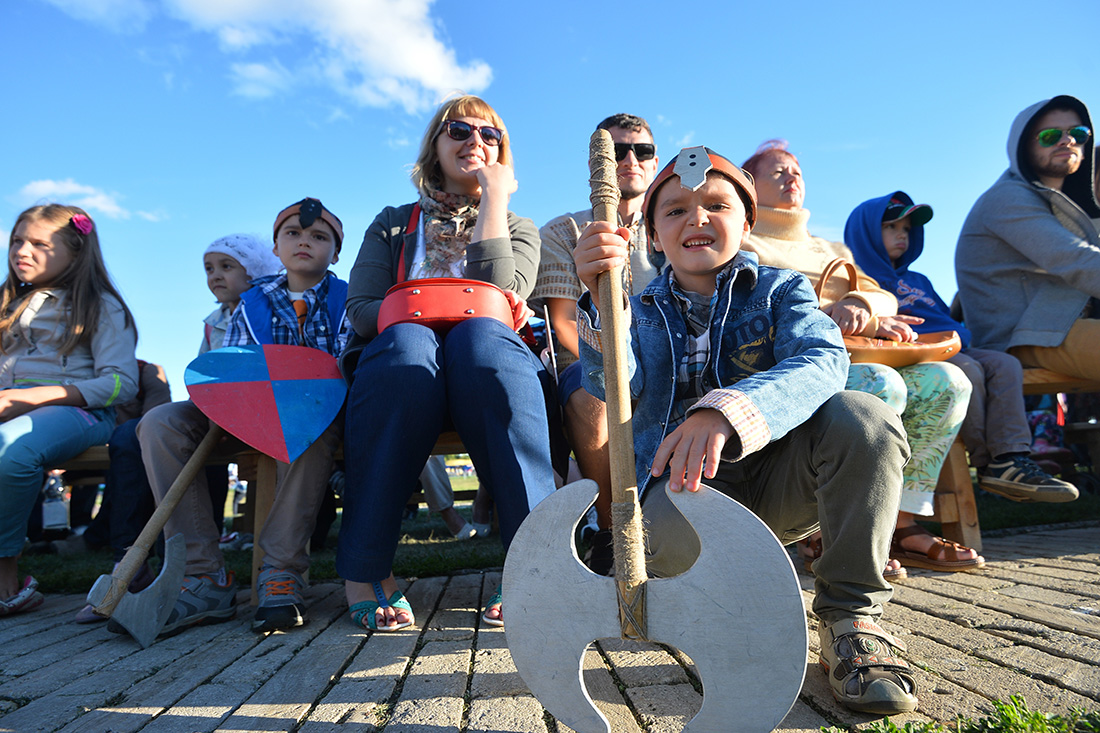 Photo credit: RIA Novosti/Maxim Bogodvid
The ambience of a market town can help you to haggle can get some good deals: The author of this article got the price for a hand-forged replica of a 13th-century knife from 2000 to 900 rubles (from $34.71 to $15.61) after arguing for an hour with the blacksmith, who grabbed the author by the collar only twice during the entire discussion.
When: August 13–14, 2017
Where: Bolghar Museum Preserve, Bolghar, the Republic of Tatarstan (1022 km from Moscow)
Free admission.
4. Kulikovo Field Festival ("Kulikovo Pole")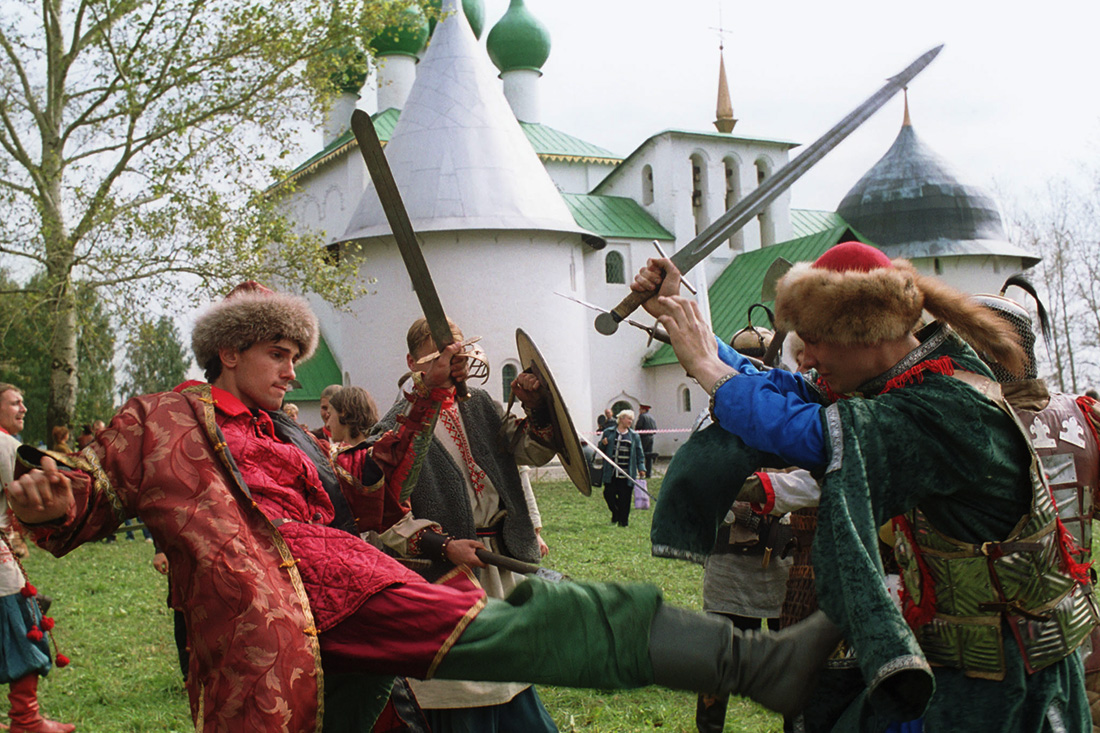 Photo credit: TASS/Lyudmila Pakhomova
This festival is dedicated to the reenactment of the Battle of Kulikovo, which was fought in 1380. There, the motley forces of Russian principalities united under the leadership of Dmitry Donskoy to defeat the Mongol-Tatar army led by Khan Mamai. Not only do the participants re-create the events of one of the greatest battles in the Russian history, but they also trade in artefacts of Russian and Mongolian daily life of that time. A handmade travel set of wooden dishes comes with a waxed-leather waterbag with an ethnic pattern and can be used by a 21st-century traveler, just as it was 600 years ago.
"In 2015, a group of The Daily Telegraph journalists were interviewing Russian reenactors about the Ukrainian military conflict. The reenactors expressed quite radical political views, and it seemed trouble was brewing. Then the foreign journalists went missing. In the evening they were found drinking mead in the camp of Belgorodskaya Druzhina, singing folk songs and hugging the president of the club," recalls Elena, an organizer of the festival.
When: September 14–17, 2017
Where: Kulikovo Field Museum Preserve (161 km from Moscow)
Free admission.
5. Novotorzhsky Frontier Festival ("Novotorzhsky Rubezh")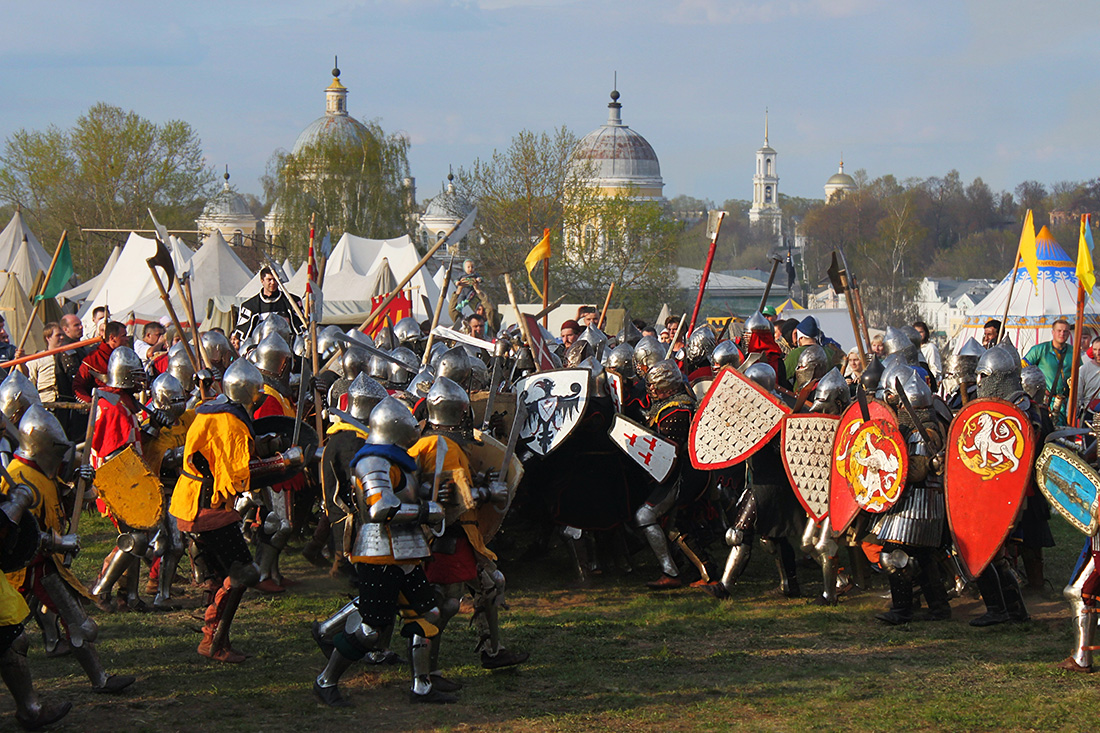 Photo courtesy: Elena Shagina
This festival includes battles with up to 200 participants. Novotorzhsky Frontier is notable for its melees: Authentic medieval tournaments during which the knights keep fighting as long as they can keep standing.
This format used to be common for all Russian festivals, but over the last three years, the number of such events has shrunk to 5 or 6. Guests have a range of family activities and tournament shows to choose from. However, at Novotorzhsky Frontier, you can also see mass combat with heavily-armed knights who try to do maximum damage to one another with actual steel weapons.
Photo courtesy: Elizaveta Polikashina
Melees are considered to be a strictly male affair in Russia, but some women dare to put on the armor suit and join the ranks. "The hardest adversaries are tall men armed with poleaxes. I'm not tall, so the only way for me to overcome them is to hit them on the knees. My weapon of choice is the ax. You have to land a blow very quickly to hurt your adversary and make him fall. But sometimes I'm not fast enough and all I can do is shut my eyes and hope that I won't get a concussion from the blow that's coming. Over the ten years of melees, I've lost consciousness 9 times from being hit like that," says Elizaveta Polikashina, reenactor of the Russian military culture of the 14th – early 15th century.
When: April 29 – May 1, 2017
Where: Torzhok (221 km from Moscow)
Free admission.
If using any of Russia Beyond's content, partly or in full, always provide an active hyperlink to the original material.