Take a 1-day gourmet escape to the south of Russia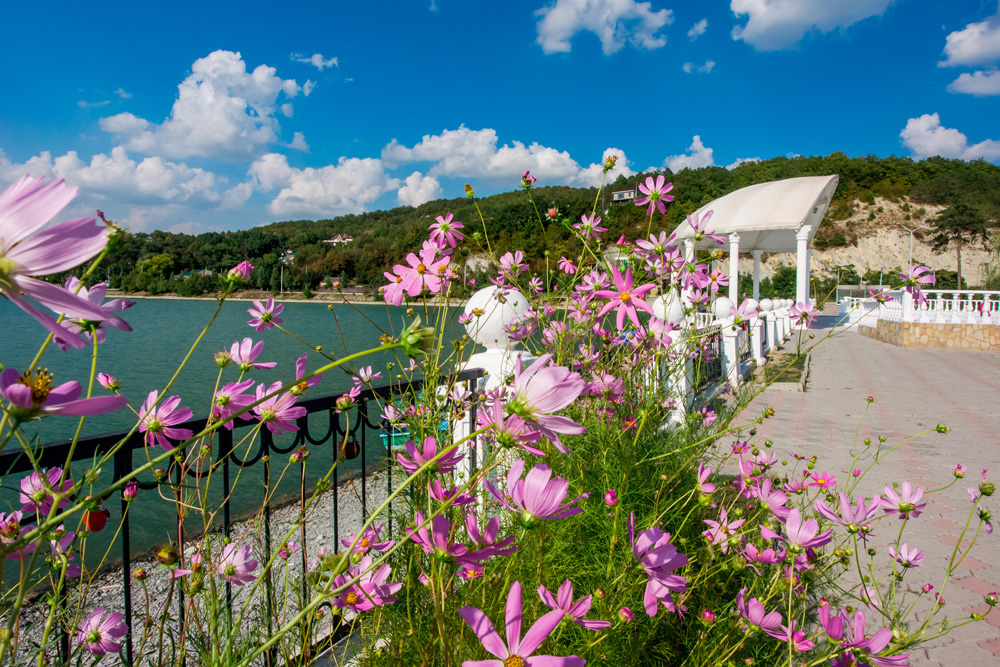 RBTH sends a gourmand on the hunt for exquisite food on the Russian Black Sea coast.
Frankly, the thought of spending three weeks in the south of Russia was a little unsettling. Moreover, my destinations did not include Krasnaya Polyana, which significantly improved its restaurant scene and overall service quality after the Sochi Olympics. Instead I was headed for places far less obvious for gourmets with a penchant for la dolce vita.
If you've grown fond of Europe or Moscow and their gastronomic opulence, odds are that you're unlikely to want to test your taste buds in places like Sukko or Anapa. I rented a car to begin my quest for delicious foods, nice interiors and helpful waiters. Unexpectedly, Anapa and its vicinity turned out to be rich in agreeable surprises.
Breakfast in Abrau-Durso

Photo credit: Lori/Legion-Media
Elegance and style — these are the words that come to mind as you enter Abrau-Durso, an agricultural area famous for its production of sparkling wines. An exquisite sign at the entrance to the town is replicated as a logo in every brochure and on every corner. Everything looks quite promising. The very name fills you with some kind of awe: Abrau means "cliff" in Circassian, while in Turkic languages Durso means "four waters." This area also features the clean and fresh Lake Abrau.
For a few seconds, it seemed to me that I was back in the summer of 2015, which I had spent in Italy, by the famous Lake Como, surrounded by the villas of Hollywood celebrities.
Photo credit: Sofya Raevskaya
However, it wasn't long before I remembered where I was: A helicopter with a sign that read "Abrau-Durso" flew overhead.
"Breakfast in Abrau-Durso" sounds like a fitting title for an adventure novel. My search for a combination of a rich menu, reasonable prices and a cozy interior eventually lead me to Petit Cafe. The big problem here is if you stay too long, you risk staying indefinitely, enjoying the view of the lake and the SUP surfers in the distance while sipping yet another Raf coffee (a Russian invention featuring espresso, sweetener and a splash of cream) or a sea buckthorn lemonade. Had I stayed in Abrau-Durso for lunch, I would have paid a visit to a different restaurant such as Terrasse di Lago or Aqua. The area is definitely worth checking out as it also frequently hosts culinary workshops given by outstanding chefs.
Lunch in Anapa

Photo credit: Sofya Raevskaya
Anapa is a fairly eclectic city. Many of its restaurants leave a distinct Soviet aftertaste, but there are a few spots worthy of attention. Among them are the coffee shops Expa and More Ryadom (The Sea is Near), the Shpinat self-service restaurant and Brooklyn bar. The local superstar, however, is the Italian restaurant La Veranda, thanks to its chef Paolo Lopolito. On Friday nights it's practically impossible to get a table. To be honest, I got a little lost halfway through the menu, so I went for a classic plate of lasagna served in a casserole dish:

Photo credit: Sofya Raevskaya
Tourists at neighboring tables cast perplexed glances at my plate, but I knew that this was just the right way to serve it.

Afternoon snack at a local winery

Photo courtesy: Semigorye mansion
Having been born with the noble surname of Rayevskaya, I was pleased to learn that the vicinity surrounding Anapa features an eponymous settlement and winery. Wine experts argue that the wines here, such as the red Renaissance, are quite promising, but probably need another five years to mature.
The winery plans to open a full complex by 2019, which will include tasting rooms, restaurants and hotels. The project looks so ambitious that I even made a note to attend the inauguration in my Google calendar.
Should you want to see the local vineyards of today, head to Semigorye mansion. A perfect destination for enotourists, the mansion is stylish, well-preserved and clean.
Dinner, sunsets, dolphins and fireweed tea in a hammock beneath the stars

Photo credit: Sofya Raevskaya
Little did I know that dinner would find me sitting in a hammock looking up at the stars. The hammock was provided by Kobobar on Kosa beach, a "secret spot" that is popular among the surfers. Kosa (the Russian word for sandbar) is the nickname given to a beach in the settlement of Blagoveshchenskaya outside Anapa. It is not exactly easy to get here, but it's worth it. I was lucky to come by late at night when surfers were heading for their tents after a day spent riding the waves.
Photo credit: Lori/Legion-Media
Finishing my grilled vegetables with a fireweed infusion, truly revitalizing after a long drive, I approached the water to get a better look at the bioluminescent plankton in the water. In late summer, Kosa beach has the most gorgeous sunsets, with the sun kissing the sea and dolphins frequently jumping out of the water. The spectacle was so impressive and I was so immersed in the moment that I forgot to take a photo.
All rights reserved by Rossiyskaya Gazeta.