The Putorana Plateau. A traveler's dream. The nature preserve par excellence. A land "where man has not set foot." If you look out the window of your helicopter, you'll see a rock massif the size of Great Britain emerging from the flat swampy tundra. Those who come to the Putorana Plateau for the first time are astonished by its exceptional flatness: How was it formed?

Episode 1: Lava from an ancient volcano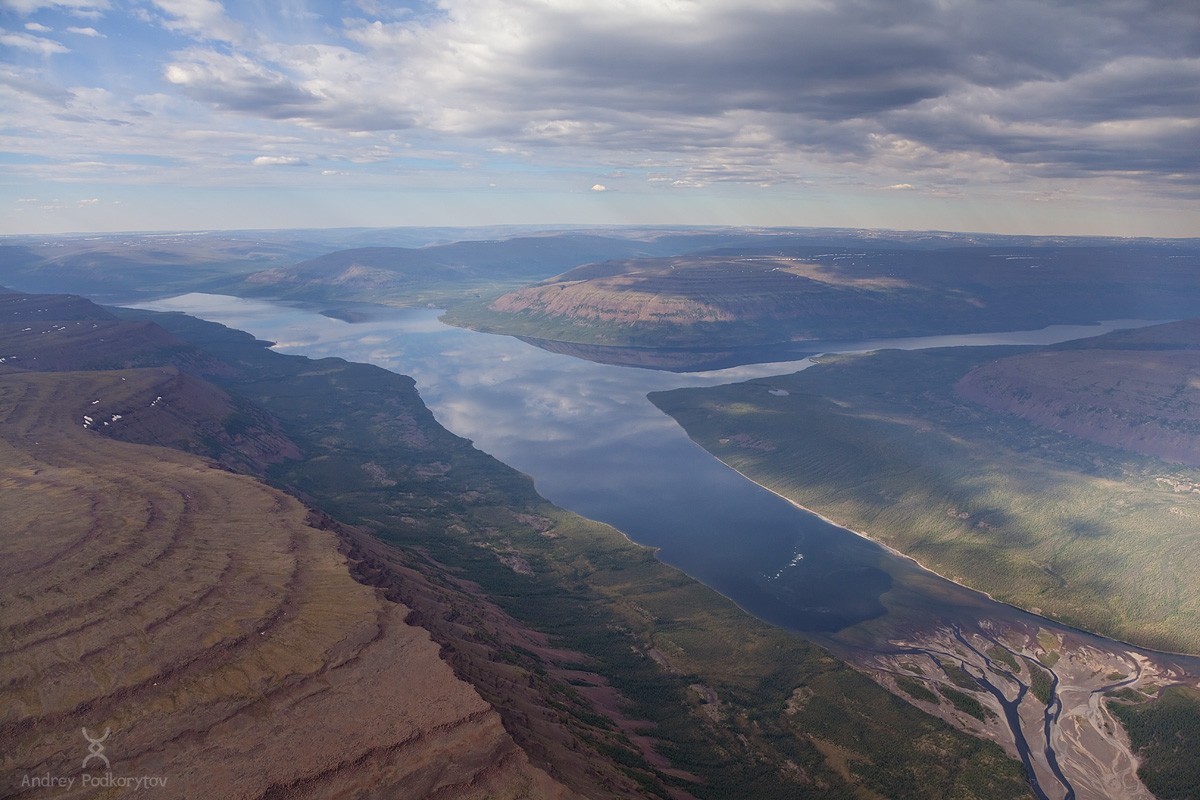 Photo credit: Andrey Podkorytov/Alamy Stock Photo/Legion-Media
The plateau was once a volcano. 250 million years ago, the Central Siberian Plateau broke apart, releasing powerful lava flows onto the surface. Overlapping and solidifying, the lava flows formed a multi-layered basalt "pie." Millions of years later, it was split by deep canyons resembling Norwegian fjords. Glaciers appeared, along with rivers full of rapids and clear freshwater lakes. The Evenkis, a northern indigenous people, call the plateau "a lake with steep banks."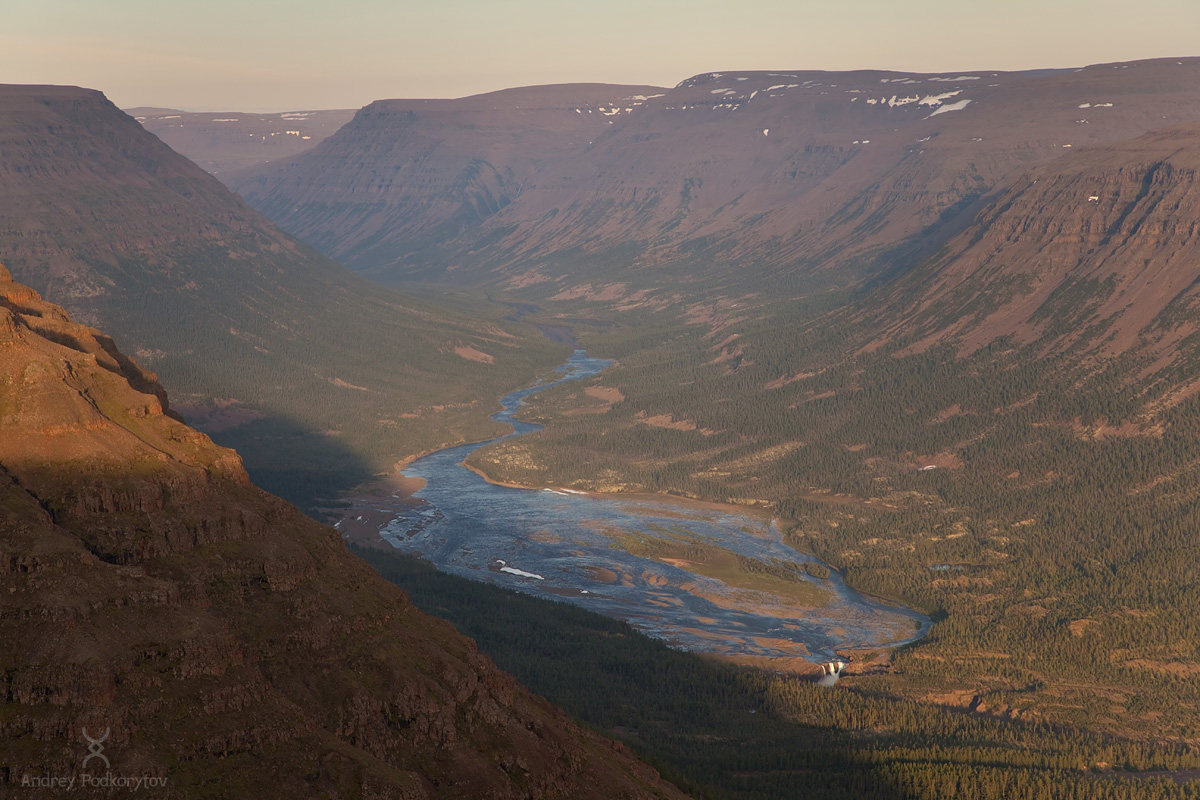 Photo credit: Andrey Podkorytov/Alamy Stock Photo/Legion-Media
The Putorana Plateau is included among the UNESCO's World Heritage Sites for its "vast and diverse landscape of striking natural beauty" (per UNESCO website) and all the arctic ecosystems in their most pristine form: taiga, tundra, forest-tundra, and even arctic deserts.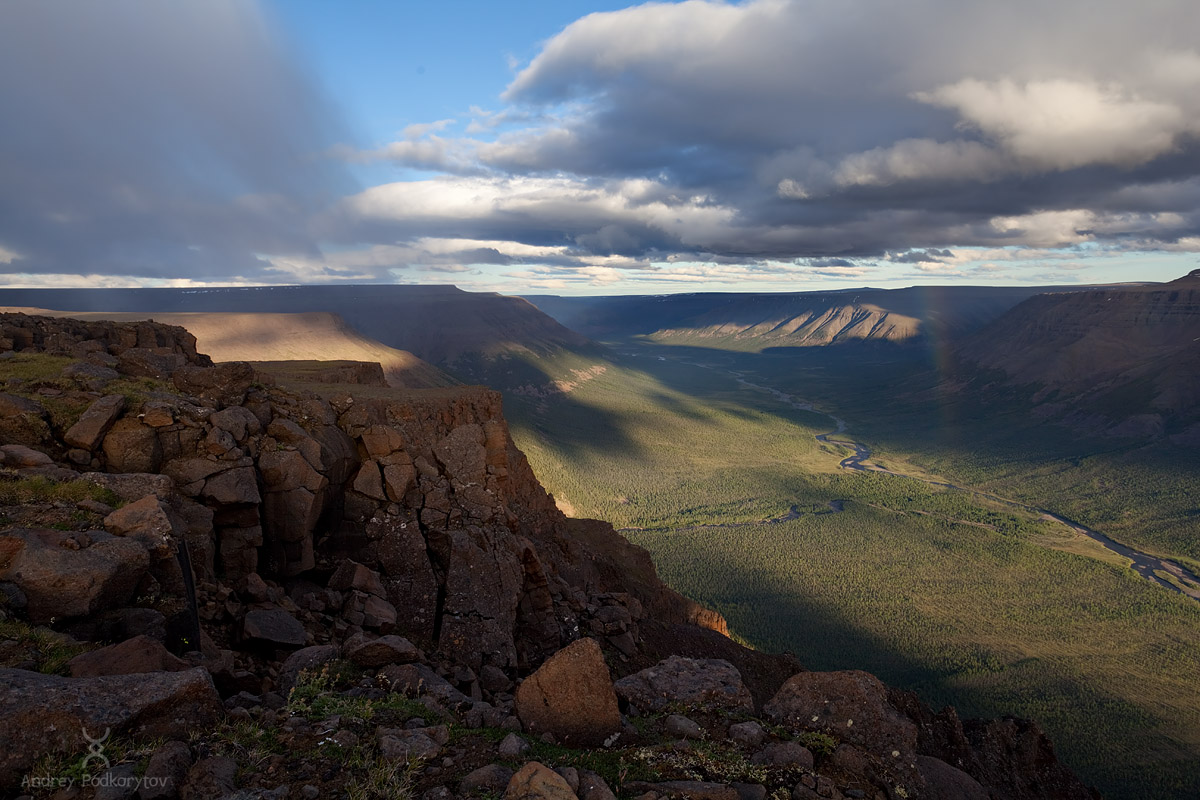 Photo credit: Andrey Podkorytov/Alamy Stock Photo/Legion-Media
With over 25,000 lakes, Putorana is Russia's second largest freshwater reservoir by volume after Lake Baikal. Hundreds of waterfalls, roaring as they crash down from the cliffs, include the Talnikovy, Russia's highest waterfall, which is higher than the Empire State Building is tall (663 meters and 443 meters respectively).

Episode 2: The lords of the sheer cliffs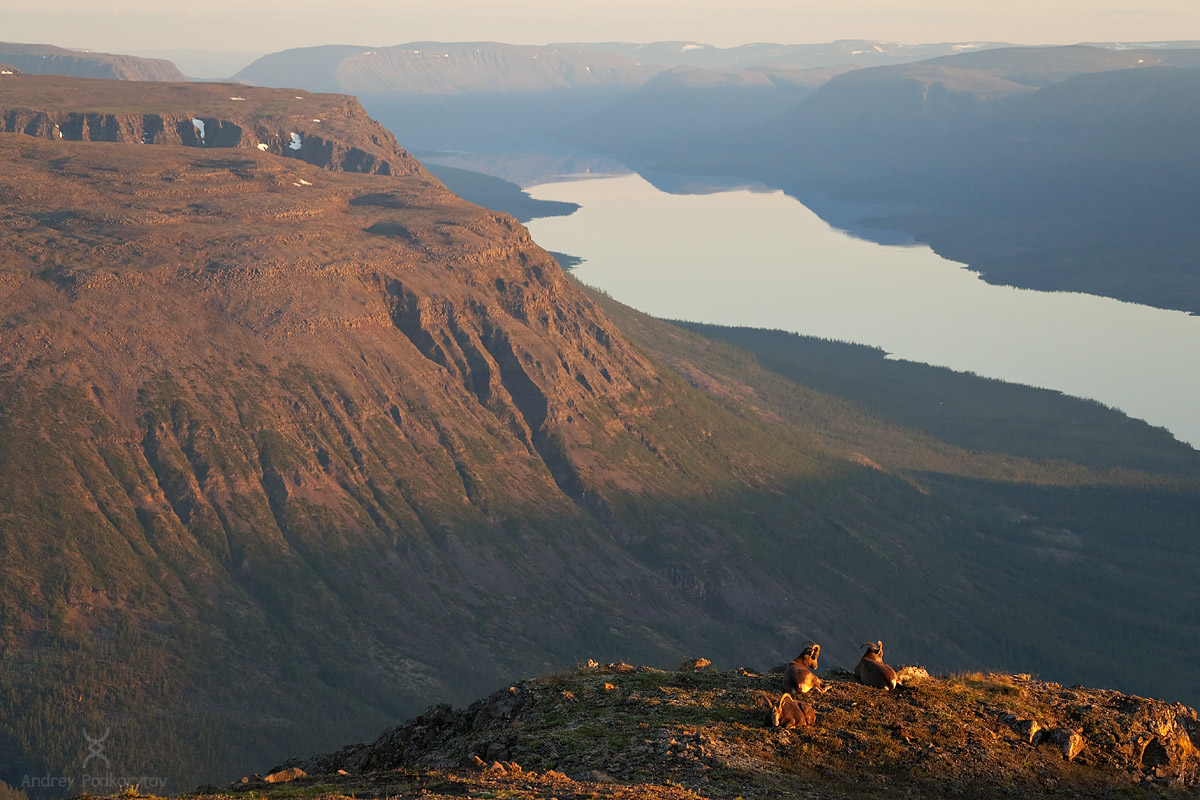 Photo credit: Andrey Podkorytov/Alamy Stock Photo/Legion-Media
"Seeing a Putorana snow sheep is a stroke of luck. Taking a photograph of one is the chance of a lifetime. And you can't even dream of spending a few hours in a row near them," wrote photographer Andrey Podkorytov in his blog.
A 40-kilogram backpack, 3 weeks on the road, thickets of Siberian dwarf pines, complete wilderness and mosquitoes unaffected by the most "extreme" repellents: Andrey spent three weeks hiking around the Putorana Plateau on his own to take photographs of snow sheep and everything else the plateau has to offer.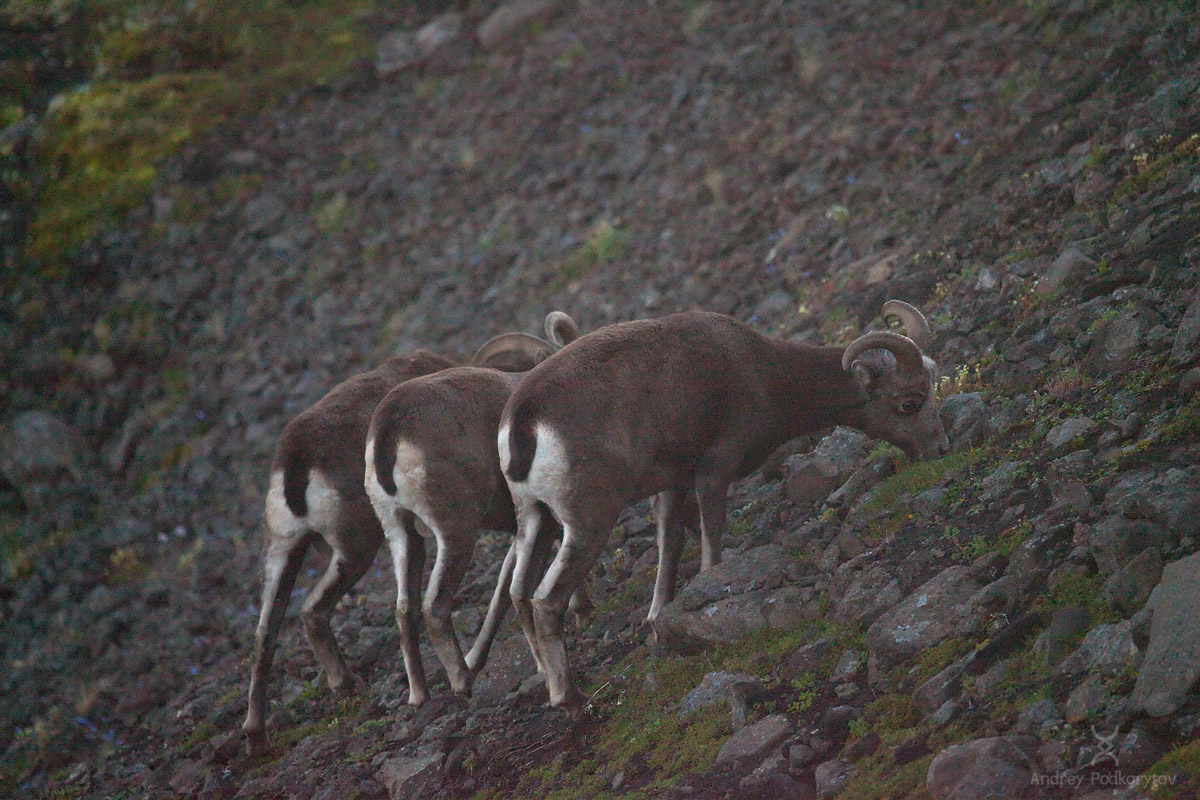 Photo credit: Andrey Podkorytov/Alamy Stock Photo/Legion-Media
10,000 years – that's how long the snow sheep of the endangered Ovis nivicola borealis subspecies have inhabited the plateau in solitude. Just imagine: Their northern home is comparable to Iceland in size, but only 28 percent of the sheep's territory is protected by the nature preserve.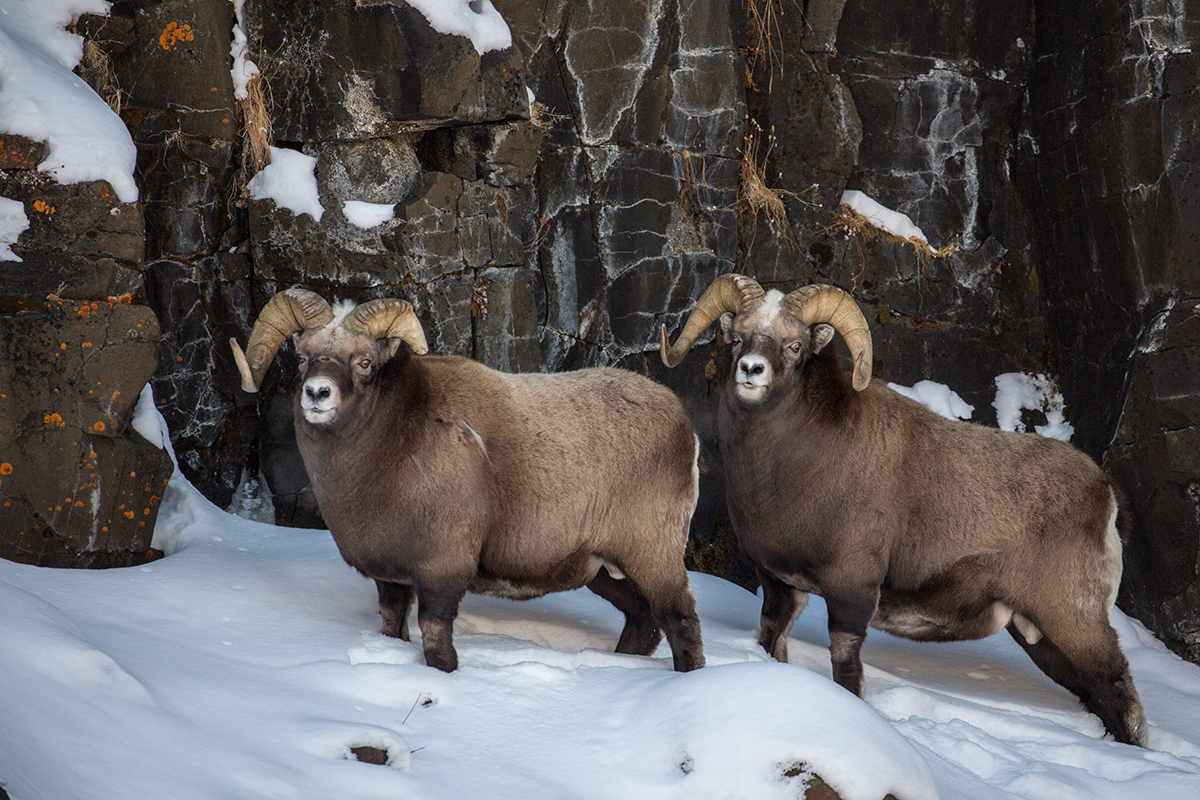 Photo credit: Victor Matasov
In winter, Putorana bighorns graze on flat riverbanks and in the forest, but in summer, their preferred areas are the unassailably sheer rocky cliffs, where they hide from wolves, wolverines and poachers. It's no surprise that the snow sheep are poorly studied and their exact population is hard to determine: According to the latest estimates, there are no more than 6000–6500 of these animals left.

Episode 3: Exploring the North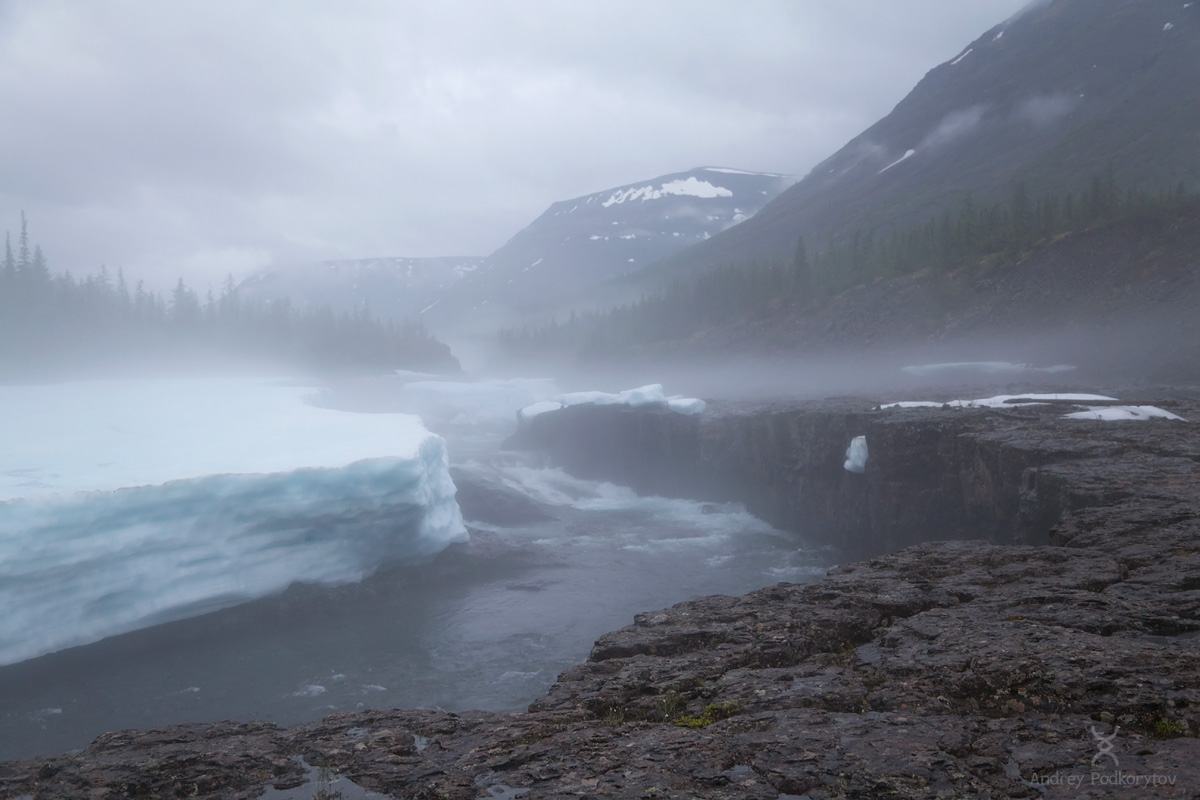 Photo credit: Andrey Podkorytov/Alamy Stock Photo/Legion-Media
For centuries, the Putorana Plateau has been an unassailable northern fortress to indigenous peoples and Russian explorers alike. In the early 20th century, polar explorer Alexander Minnendorf and expeditions from the Russian Academy of Sciences traveled from one encampment to another with their guides, the Evenkis. These expeditions gathered ethnographic data and carried out the initial mapping of the area.
The plateau did not appear on maps until after WWII, when copper and nickel mining began in the vicinity of Norilsk. Travelers' interest in this destination has been growing ever since.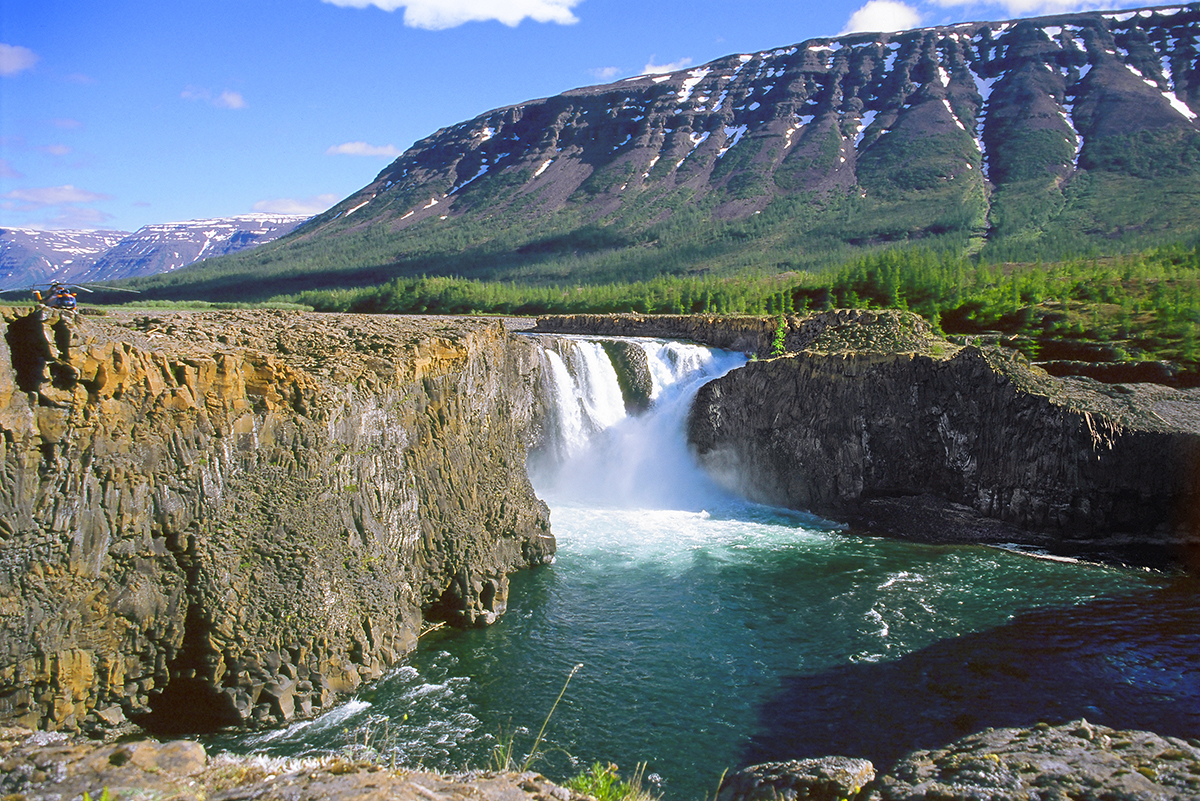 Photo credit: Shutterstock
"Fishing, unspoiled nature or backpacking – Putorana has a lot to offer," says journalist and traveler Viktoria Refas, who spent 66 days on the plateau in summer 2016 with an archaeological expedition.
"There's more than one way of traveling to the plateau. The first option is buying a package tour and living on the edge of the plateau in a tourist cottage or in a tent camp set up by the tour agency.
Another option is traveling by boat or on foot for a week or two. These hikes are also organized by private companies. For instance, not including plane tickets to Norilsk, a walking tour, including being dropped off by boat, costs around 40,000 rubles. You can hike on your own, but you'll need to get permission at the Putorana Nature Preserve. An important condition is completing your trip exactly where the preserve staff have arranged to pick you up.
There's a third option available for affluent travelers: A helicopter tour that you can book in Norilsk." A 32-hour tour of Putorana includes a stay at the lodge and a guided excursion for a total of 11,000 rubles ($189) per person. The fee for the trip in an MI-8 helicopter is paid separately to the airline. A large group of tourists will pay about 150,000 rubles ($2579) per hour for the flight. A group of 4 people in a smaller helicopter will pay 75,000-90,000 rubles ($1290-1548) per hour.

Travelers' tips
As you prepare for your trip to Putorana, keep in mind that this is an inhospitable land. Winter lasts from September to May, so even in the summer you'll need sturdy boots, warm socks, a jacket, a warm hat and a raincoat. Another challenge of the North is mosquitoes. Loads of mosquitoes. Prepare for a certain degree of discomfort: You will have to either put up with being bitten or wear a special protection net. Here's what photographer Andrey Podkorytov told about the experience:
"During my first days on the route, I kept wondering how to describe the mosquito situation to my contact. A message like 'there are a lot of mosquitoes here' fell far short of reflecting the actual state of things. I don't normally eat mosquitoes. But I had to get used to their taste during the hike, as well as to their rather appalling sound and smell when you smash them against your face. You breathe with your mouth when you walk, and mosquitoes often fly into it. Well, spitting them out when your daily ration is only 450 grams is a waste. If you make tea or porridge, two or three dozen mosquitoes drown in it immediately. At first, I tried fishing them out, but I quickly realized there was no point. Preparing your tent for the night is a demanding task. You need to put in a lot of effort to get rid of every little buzzing creature."
Take a virtual tour of the Putorana Nature Preserve to find out if you're ready to withstand the harshness of the North to experience its beauty:
Putorana Plateau from Kirill Umrikhin on Vimeo.
If using any of Russia Beyond's content, partly or in full, always provide an active hyperlink to the original material.