Kremlin plans twin track sell-offs of state stakes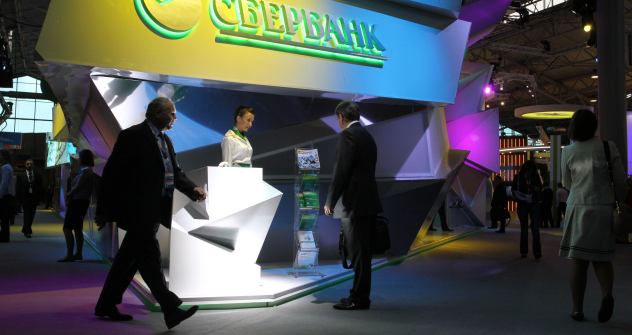 Sberbank, whose history dates back to 1841, is the largest bank in Russia and Eastern Europe. Source: Getty Images / Fotobank
The $5.3 billion Sberbank offering, reducing the state's share to 50 percent plus one share, has set the scene for a raft of privatizations planned for the next few years.
President Vladimir Putin's ambitious plans for selling stakes in state companies, set out in his pre-election program earlier this year, are now likely to be modified, experts say – with a smaller list of assets in banking and transportation infrastructure getting a quick green light, while sell-offs of energy stakes will likely end up being put on the back burner.
"What has actually happened over the past two months is that the privatization plan appears to have been split into two categories – stocks in the fast-track program and a second program with a much longer and vague time line for sale," said Chris Weafer, chief strategist at Sberbank Investment Research.
The change comes after an extended discussion within government circles, as conservatives around Igor Sechin, the influential chairman of state energy giant Rosneft, appeared to win the argument that strategy energy assets should remain under strong state control. Liberals in the Cabinet of Prime Minister Dmitry Medvedev, led by Deputy Prime Minister Arkady Dvorkovich, had called for energy assets to also be put on a fast track to privatization.
The Rosneftegaz holding, under Sechin's leadership, currently controls the state's stake in Rosneft, and 11 percent of the equity in Gazprom. It now seems increasingly likely that Rosneftegaz will extend its energy empire to include majority control over Gazprom, more than 75 percent of Rosneft and the Federal Grid Company, a majority interest in Rus Hydro, and more control over oil pipeline monopoly Transneft, among others.
In the strategic energy sector, the government looks likely to take a step back toward "greater state control and some sector consolidation before then proceeding with privatization at a later date," Weafer said.
But the liberals could yet manage to turn the tables and speed up the program.
"There remains a tension at the heart of government about the speed and nature of privatization, so the plans are always subject to change," said Kingsmill Bond, chief strategist for Citibank in Moscow.
Next up after Sberbank is likely to be Russia's second-biggest bank, VTB, which aims to raise $2 billion in the spring of 2013, according to bank chairman Andrei Kostin.
Also in the fast-track program are likely to be stakes in the publicly listed companies Sovcomflot, the state shipping company, national airline Aeroflot, diamond monopoly Alrosa and Federal Grid Company, Weafer said.
Initial public offerings in Apatit, RosAgroLeasing, Russian Agriculture Bank, Russian Railways, Sheremetyevo Airport, United Grain Company, and the ports of Murmansk, Arkhangelsk and Vanino are also planned.
Analysts said the non-extractive industries were the best privatization prospects, with VTB a proxy for the domestic economy, and Rusnano representing new technology.
"The most attractive companies will be those which offer exposure to consumer or infrastructure growth in new sectors," said Bond, of Citi Bank. "Sovcomflot therefore is especially interesting."
The big question remaining is whether the Kremlin can find the right windows of opportunity to get good prices for its stakes.
Speaking at VTB's "Russia Calling" investment forum in Moscow earlier this month, Putin said that sell-offs would continue, "taking into account market prices and the market situation."
Analysts reinforced this view, emphasizing that the timing mainly depended on external factors.
"The bottom line is that the government will only be able to sell when there is investor appetite for risk assets," said Weafer, of Sberbank Investment Research.
"It's a case of waiting for likely short windows of opportunity in which to sell. But the handle to open or close those windows is in the hands of Europe's politicians, the European Central Bank and the U.S. Fed, rather than with the Kremlin."
All rights reserved by Rossiyskaya Gazeta.