10 celebrities who were possible to bump into on Red Square
Since Soviet times, Western celebrities have been coming to Russia, primarily for professional purposes – to promote a new film or give a concert behind the Iron Curtain. But they always found time to see the heart of Russia – Red Square.
Elizabeth Taylor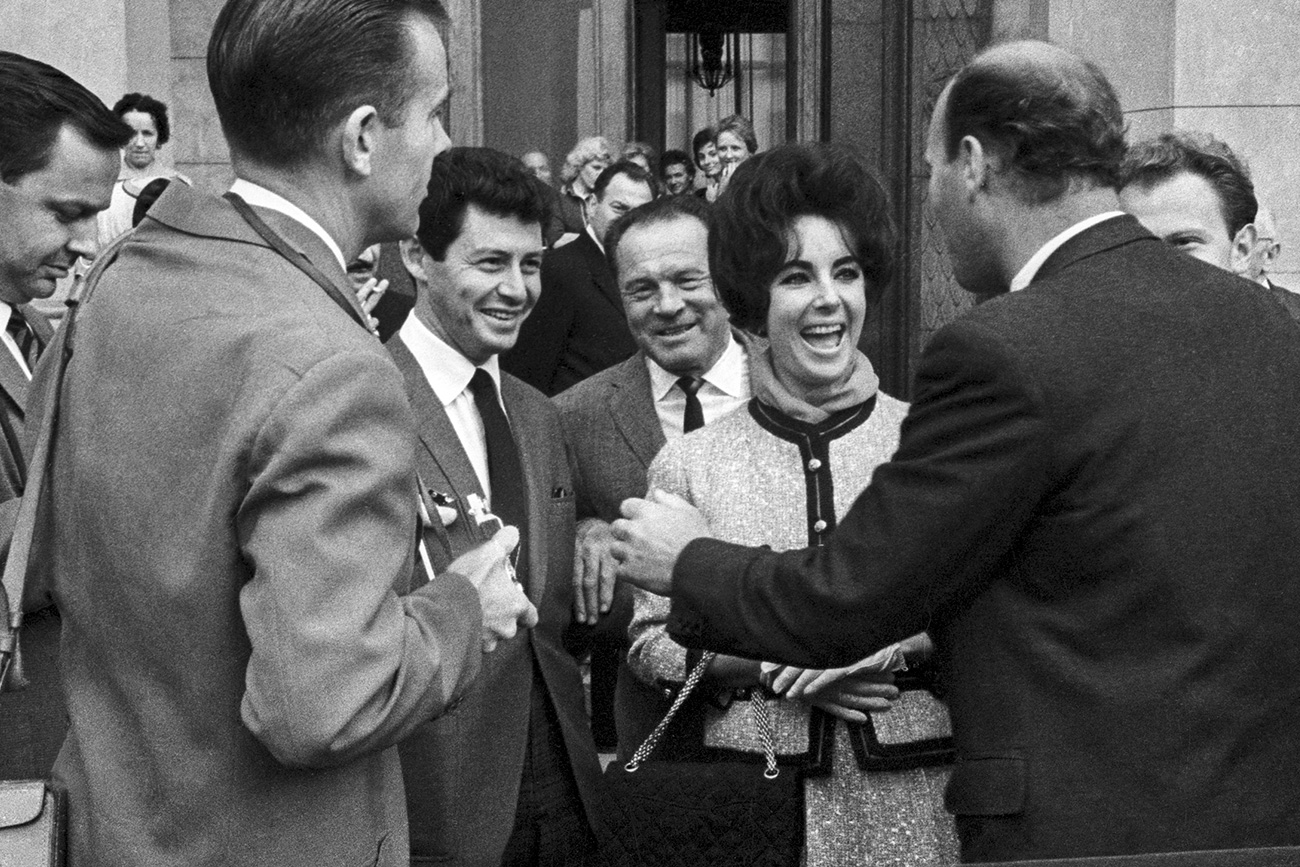 Elizabeth Taylor and her husband Eddy Fisher in Moscow. / Valentin Mastyukov / TASS
International celebrities first got acquainted with Russia's capital thanks to the Moscow Film Festival that began in 1935, and which was regularly hosted starting in 1959. Elizabeth Taylor, one of the most popular Hollywood stars in the 1950s and 1960s, was one of the lucky celebrities that attended the festival and had the chance to see Red Square in 1961.
Sophia Loren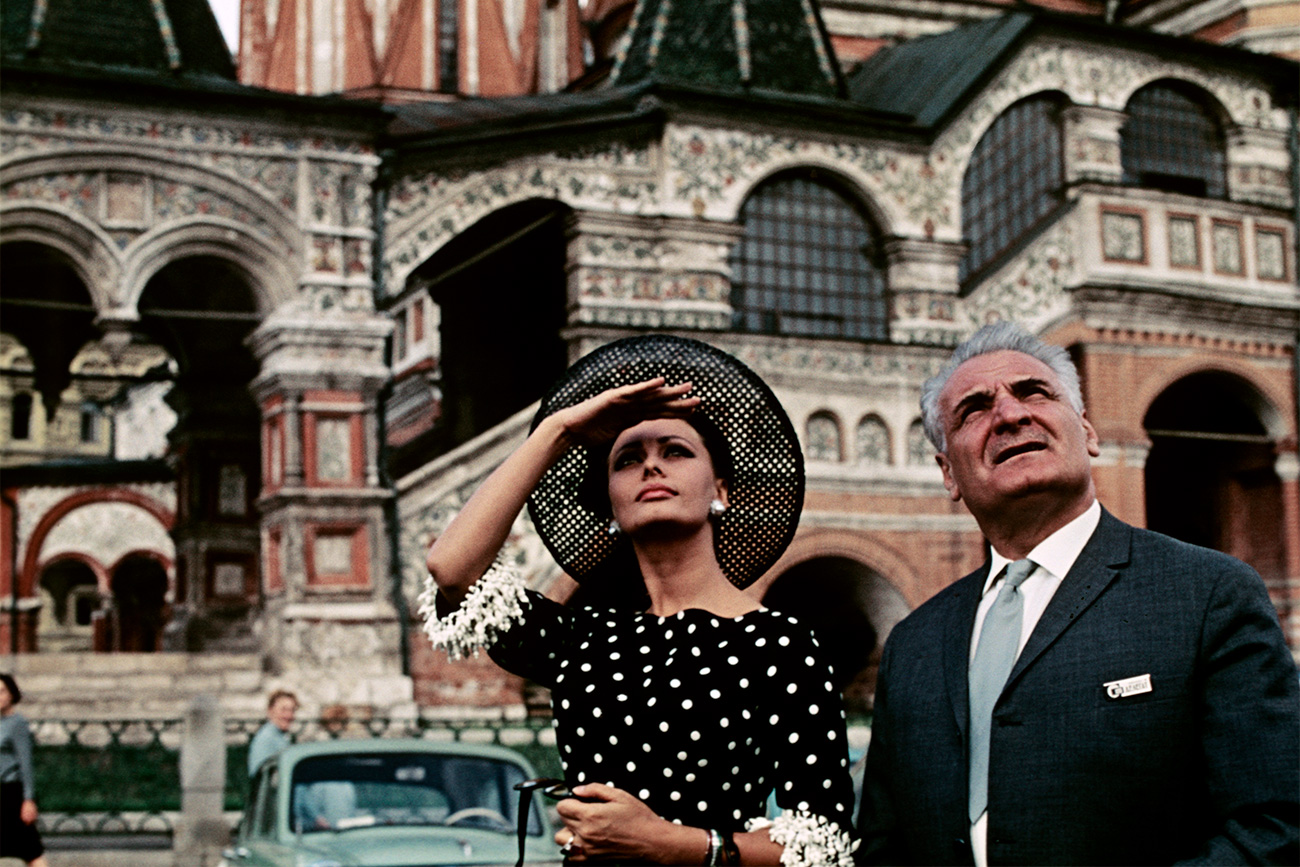 Italian actress Sofia Loren and Soviet artist Sergo Alexandrovich Zakariadze on Red Square. / Mikhail Ozerskiy/RIA Novosti
Italian actress Sophia Loren was also spotted on Red Square during the Fourth Moscow Film Festival in 1965 when she won a prize for her role in the film, Marriage Italian Style. She subsequently visited the country a number of times and remained a role model for Soviet women for years to come.
David Bowie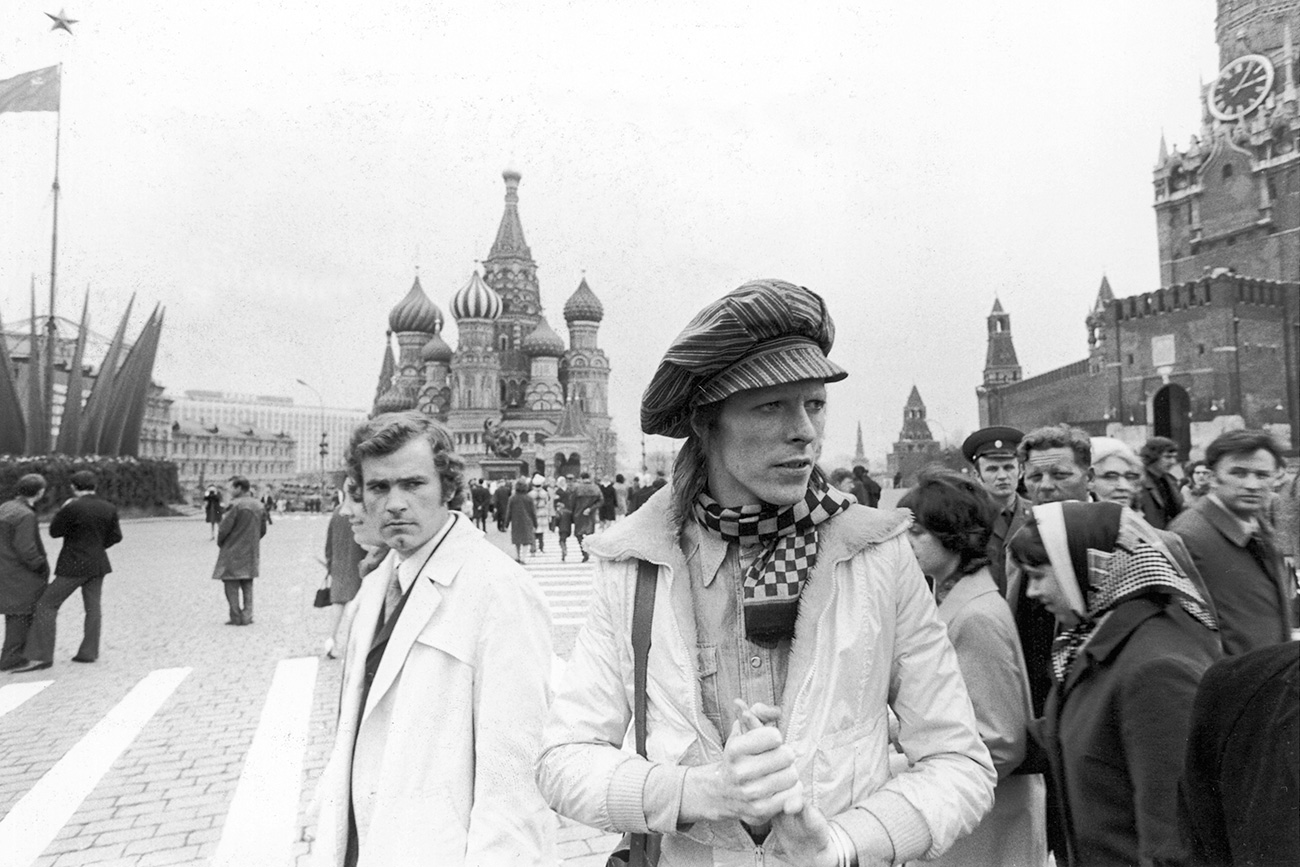 David Bowie with Geoff MacCormack on Red Square. / Geoff MacCormack
British singer David Bowie travelled to Russia three times. His first trip in 1973 started after a tour in Japan when he and Geoff MacCormack, his friend and backup singer, decided to take an 18-day ride on the Trans-Siberian railway from Vladivostok to Moscow. "Siberia turned out to be extraordinary! One day after another we saw wild places – great forests and stunning valleys… I never could have imagined such vast untouched territories," he later recalled. Upon arrival in Moscow the men dined in Hotel National, visited GUM and the Kremlin Armory, and also saw the May Day parade.
The second visit came three years later, in 1976, when Bowie visited the country with U.S. rock star Iggy Pop. His last and final trip was in 1996, which turned out to be his first and only performance in Russia, at the Kremlin Palace in Moscow.
Muhammad Ali
Muhammad Ali jogs past St. Basil's Cathedral. / AP
The legendary American boxer Muhammad Ali visited Moscow in 1978 thanks to an invitation from Anatoly Dobrynin, the Soviet Ambassador to the U.S. He did not only meet Soviet heavyweight boxers, but also was introduced to Soviet leader Leonid Brezhnev.
"I am used to hearing that Russians are always threatening Americans but I'm certain now that this is not true," he later told the Soviet press. "Brezhnev is an active supporter of peace. I understood this after 35 minutes talking to him."
Boney M.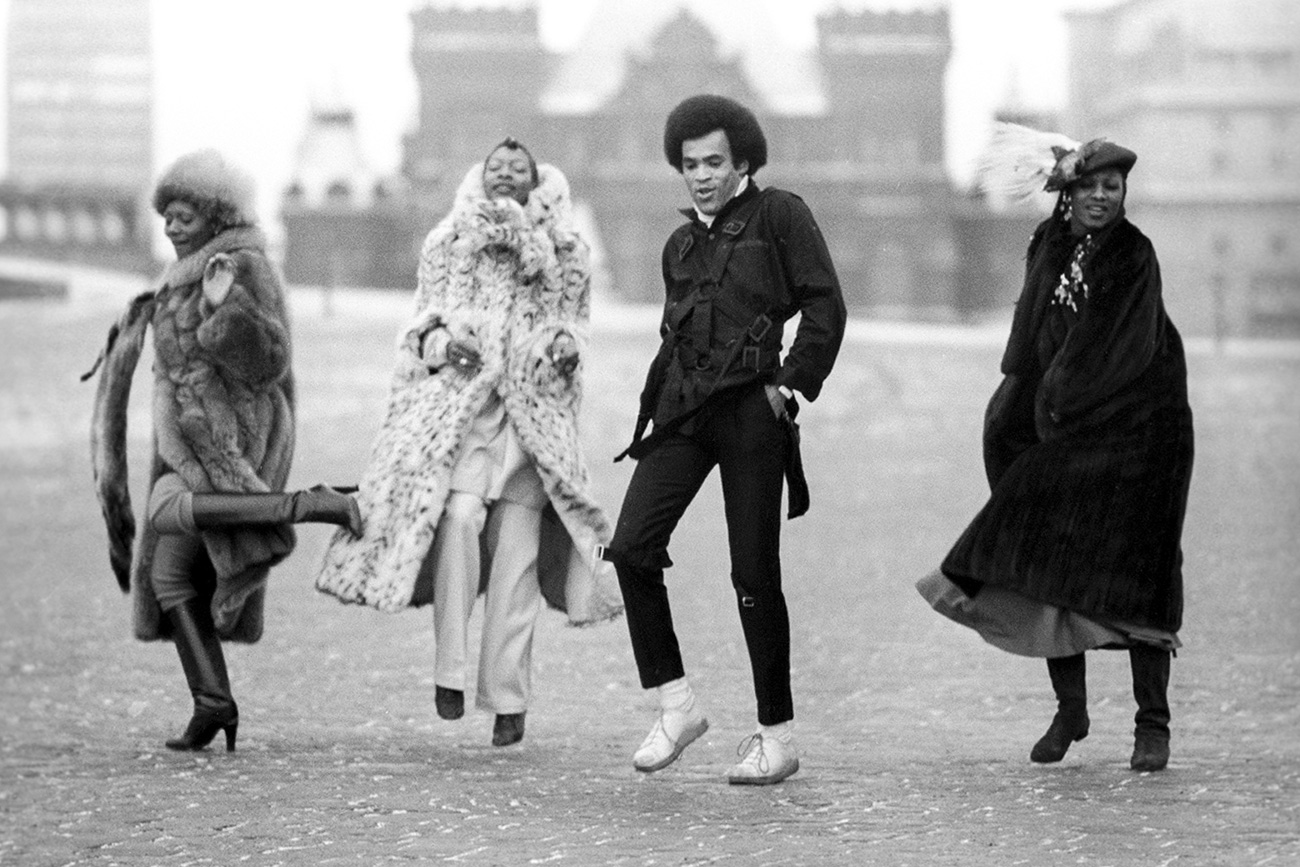 Boney M. admire Red Square. / Dmitry Korobeinikov / RIA Novosti
Disco band Boney M. came to Russia in 1978, the first pop music group to break through the Iron Curtain. They gave 10 concerts in Moscow and were even allowed to shoot their music videos on Red Square! This was never before allowed.
Elton John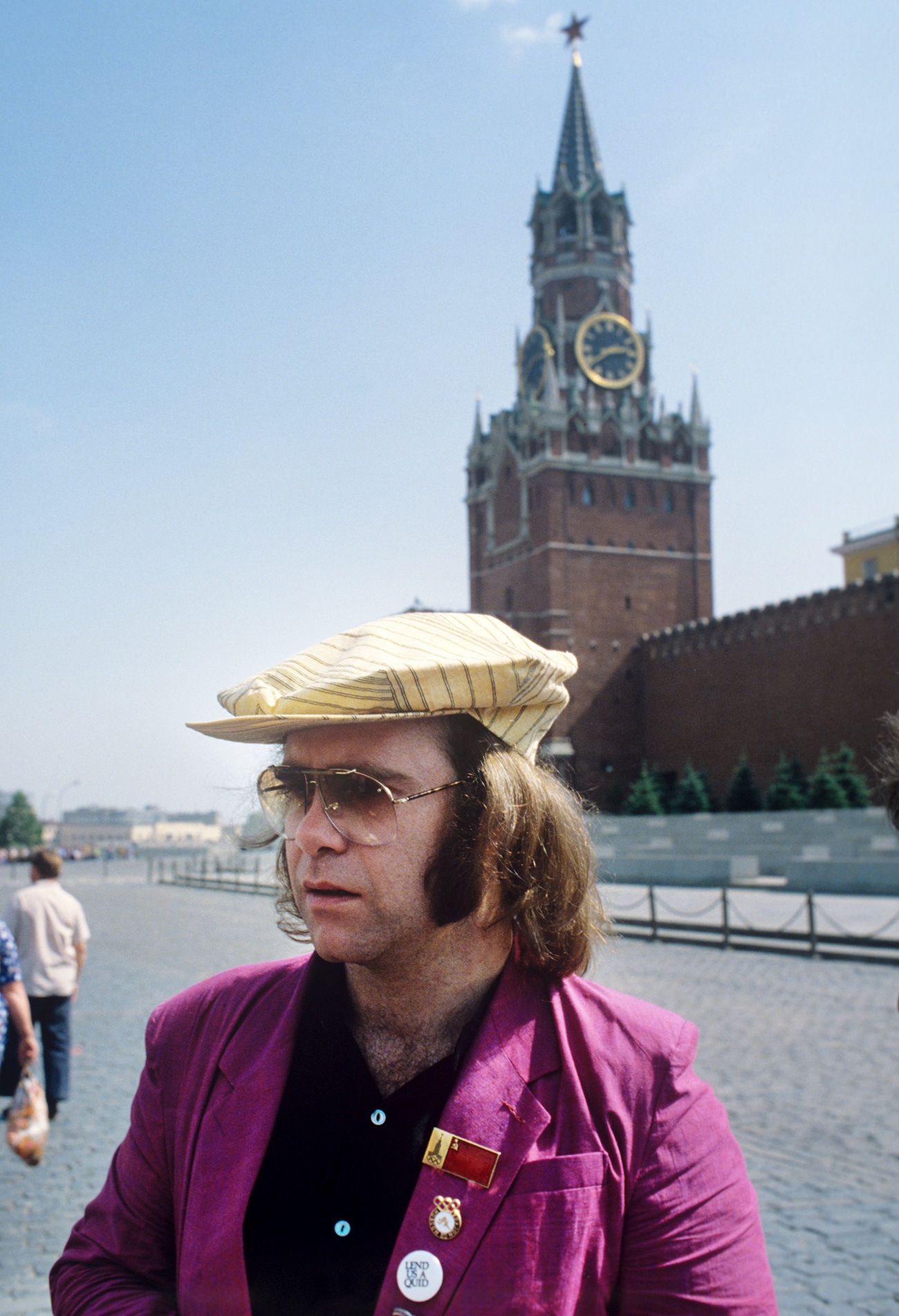 Elton John seen on Red Square during his tour in the USSR. / Roman Denisov / TASS
In 1979, British singer Elton John decided to perform in Moscow and Leningrad. He found the country exotic, and the Soviet public also thought he was quite exotic. The performer had been in the country for over a week and authorities even granted him a government car, a personal tour manager and a translator!
Arnold Schwarzenegger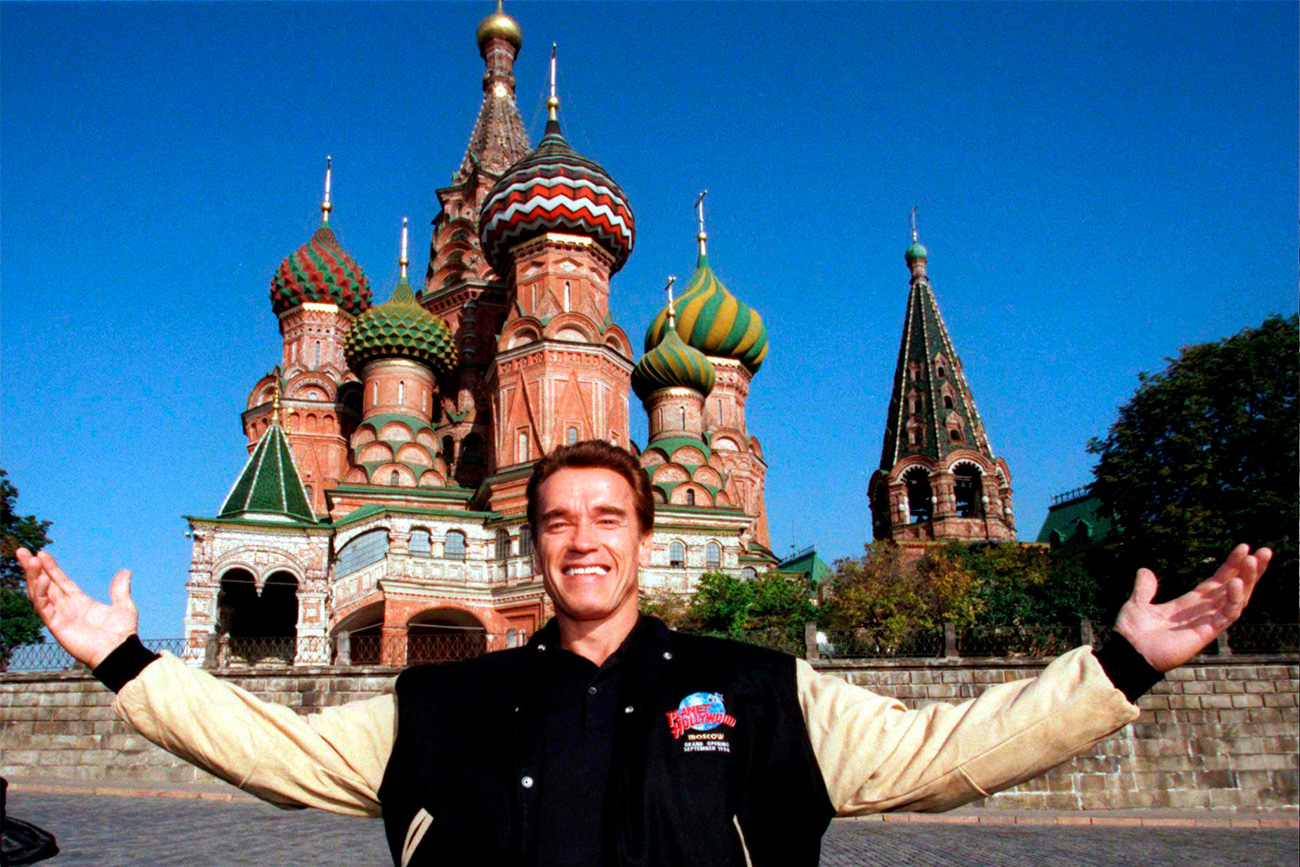 Arnold Schwarzenegger poses for a picture in front of the St. Basil's Cathedral. / Reuters
Former California governor and movie star Arnold Schwarzenegger has been to Russia five times (in the 1970s, 1988, 1996, 2004 and 2010). His visit in 2010 was to participate in the Russian-American Investment Forum. "I love Moscow and I come here with pleasure every time ... One of my best films – Red Heat – was made here. How can I not love this city?," he told the Russian media in 2004.
Paul McCartney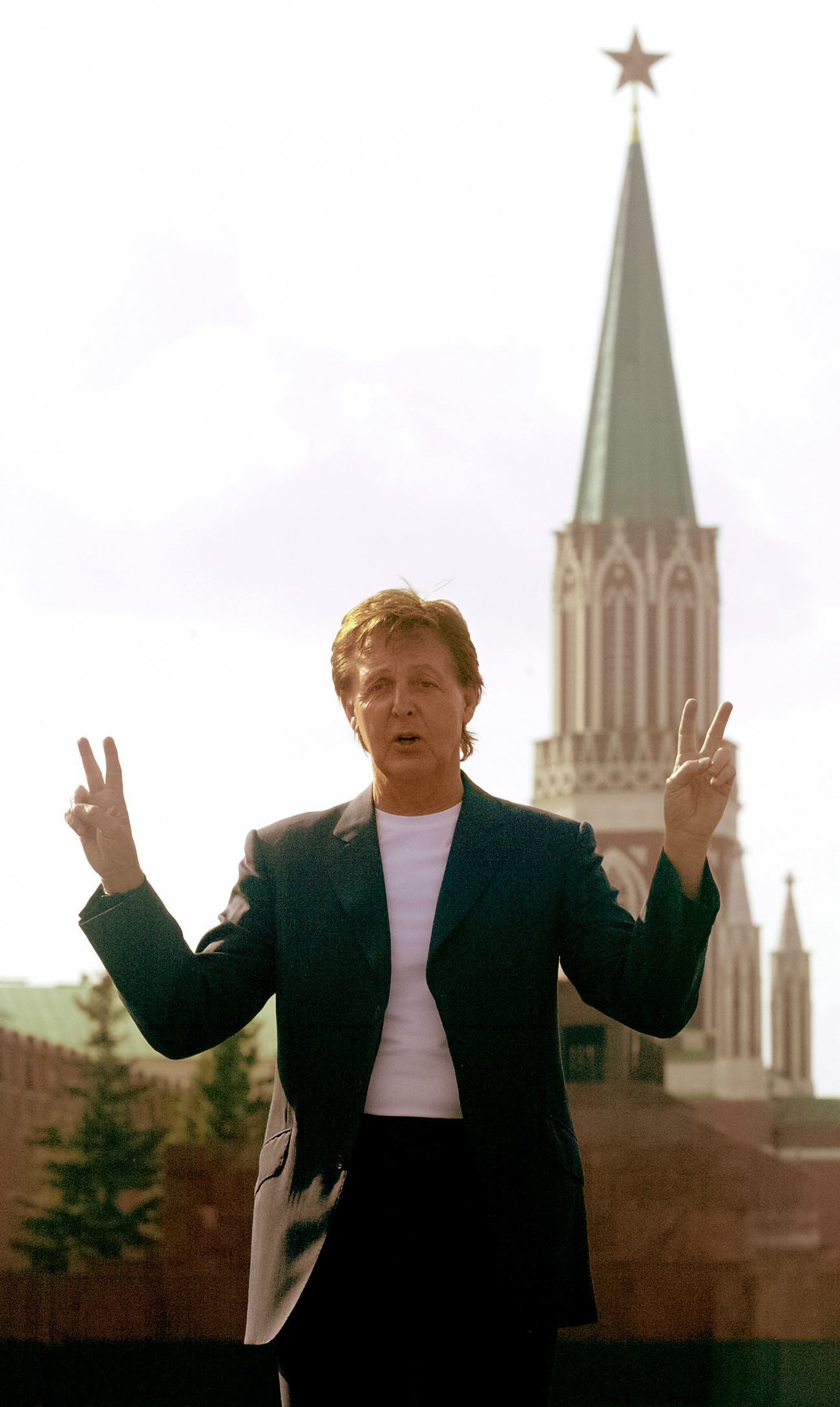 Sir Paul McCartney on Red Square. / Reuters
In 2003, Red Square hosted British singer Paul McCartney in his first ever performance in Russia with around 25,000 fans coming out for three hours as he sang around 40 songs, including from the Beatles repertoire. The day after, as McCartney later shared, he managed to do a bit of cycling on Red Square, which is not usually allowed.
Hugh Jackman
In 2011, Australian star Hugh Jackman visited Russia to promote Real Steel. He arrived with his family, explored the city center and, like McCartney, cycled on Red Square (watch above)!
Johny Depp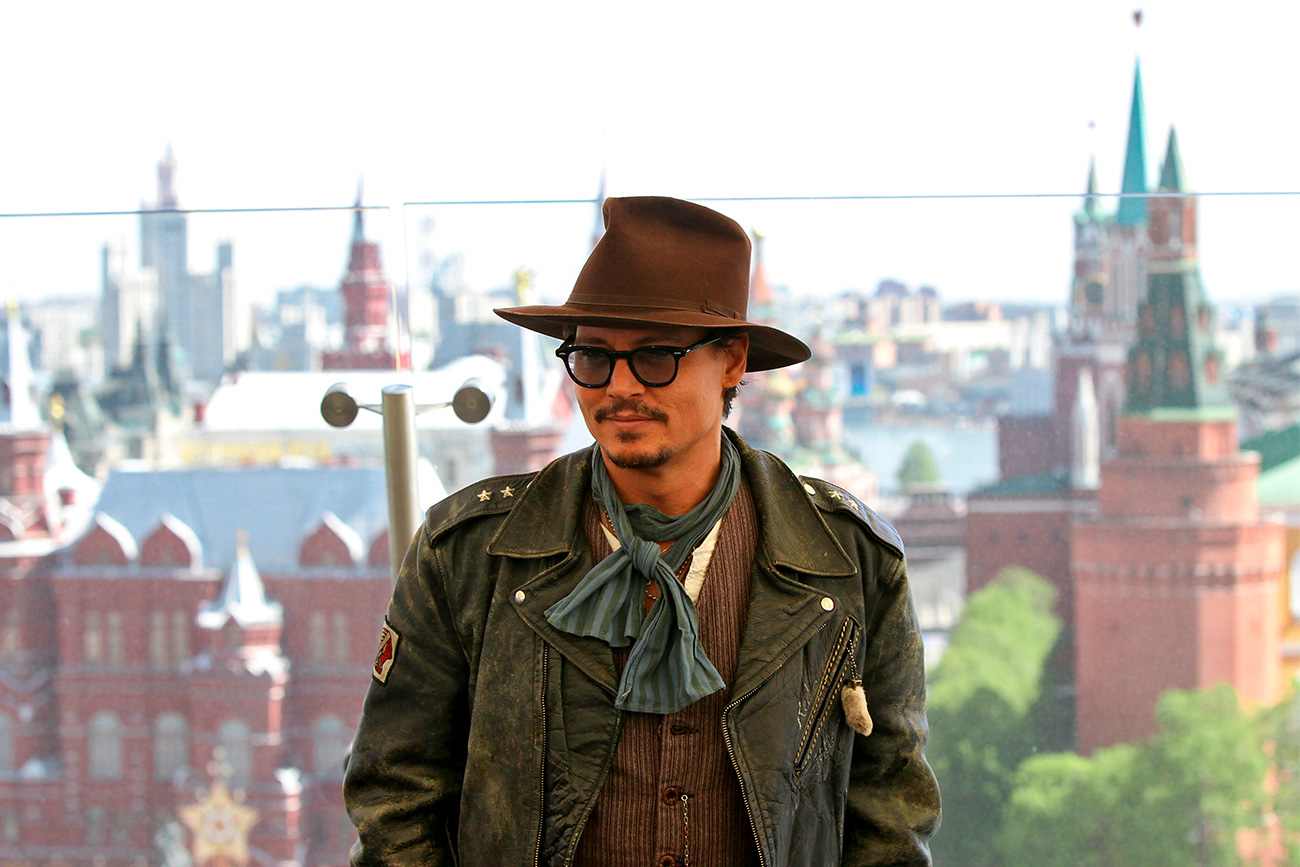 Johnny Depp attends a photo call at Ritz-Carlton Hotel. / Alexey Kudenko / RIA Novosti
This Hollywood actor visited Moscow in 2011, and then again in 2013, to promote Pirates of Caribbean: On Stranger Tides, and The Lone Ranger, respectively. "The only problem that I have coming to Russia is that there's never enough time to see and visit everything. My favorite writers and poets are Russian and there are many places I'd like to see but simply don't have time for because my team is dragging me to important meetings. I'd like to come here again to feel Russia, Moscow and other places. I'd like to follow the paths of Dostoevsky and Mayakovsky," he shared in an interview with Russian state TV in 2013.
If using any of Russia Beyond's content, partly or in full, always provide an active hyperlink to the original material.