These five European foreign film stars enjoyed tremendous popularity among Soviet women, and helped form tastes in an era when information was scarce and international communication was difficult.
Michele Mercier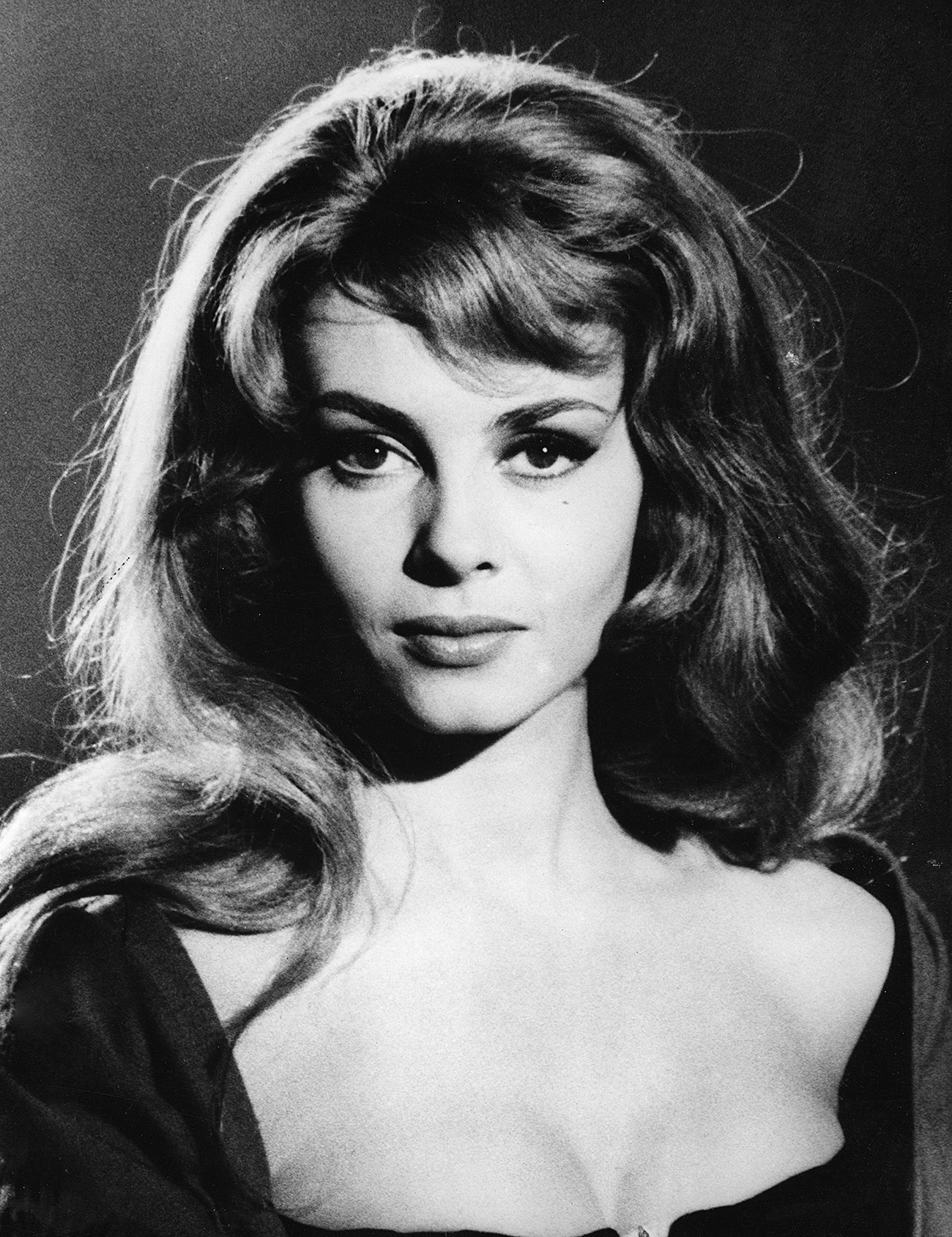 Jan. 16, 1964, Paris. Michele Mercier, star of the film, 'Marquise des Anges.' / ZUMA Press/Global Look Press
Michele Mercier herself was not that famous in the USSR. However, as Angelique the adventurist of romantic historical novels turned into a series of movies, she was incredibly popular. With her astonishing looks and bold behavior, Angelique embodied the image of the perfect woman. She was a devoted wife, a passionate lover and a good mother. These characteristics touched Soviet women's hearts.
The movie had a number of erotic scenes in an era when sex was taboo in Soviet cinema. Despite the censorship that removed most explicit scenes, some flavor of erotism remained, and it provided additional femininity to her image, as well as boosted the movie's popularity among teenagers.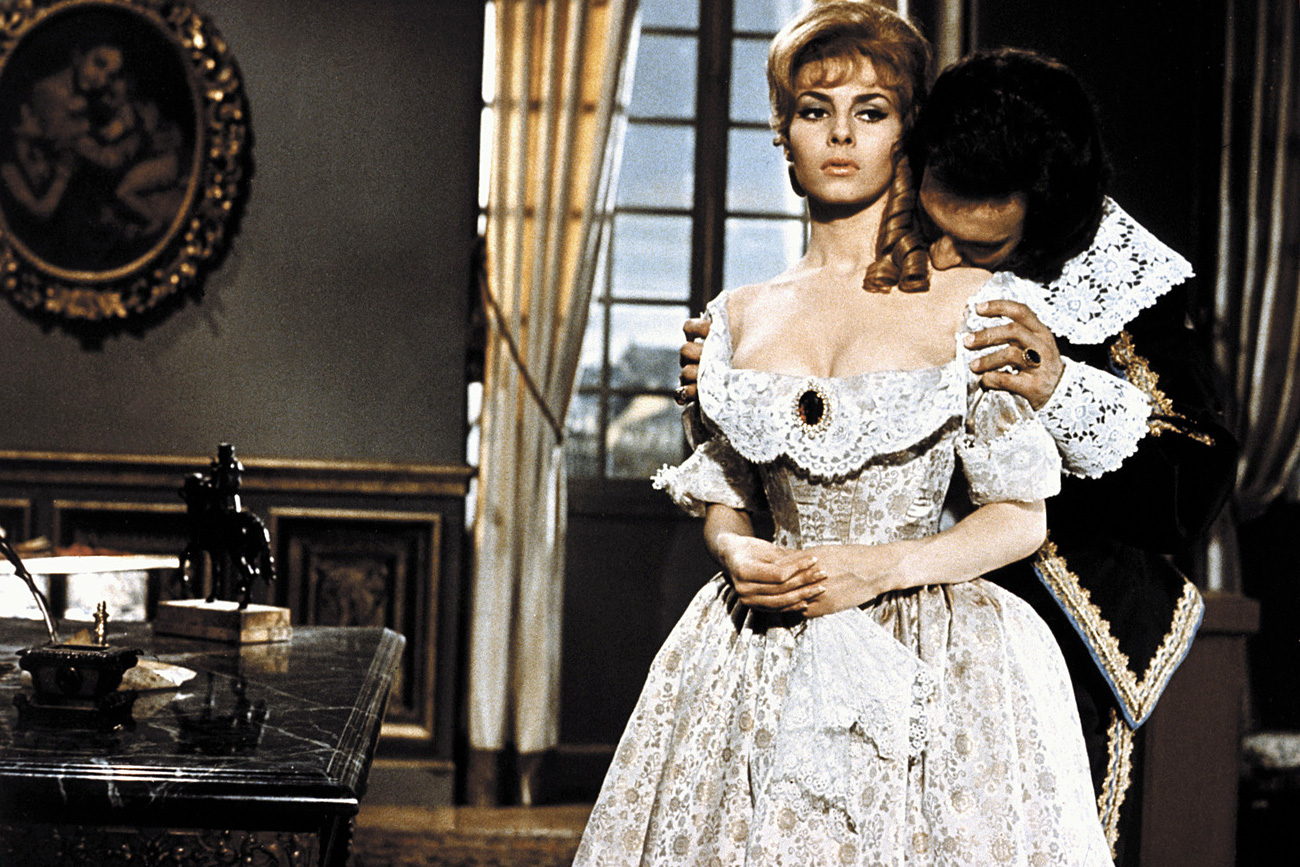 'Angelique, Marquise of Angels.' / Kinopoisk.ru
Few movies were so popular in the USSR as those about Angelique. More than 43 million people in the Soviet Union saw Angelique, Marquise of Angels, which was a leader at the box office. Angelique's magnetism was so huge that Soviet families started to name their kids Anzhelika en masse, and women got haircuts just like Mercier. Even a bra popular in the USSR in the 1960s (Balconette or Demi Cup) was given the name, "Angelique."
Sophia Loren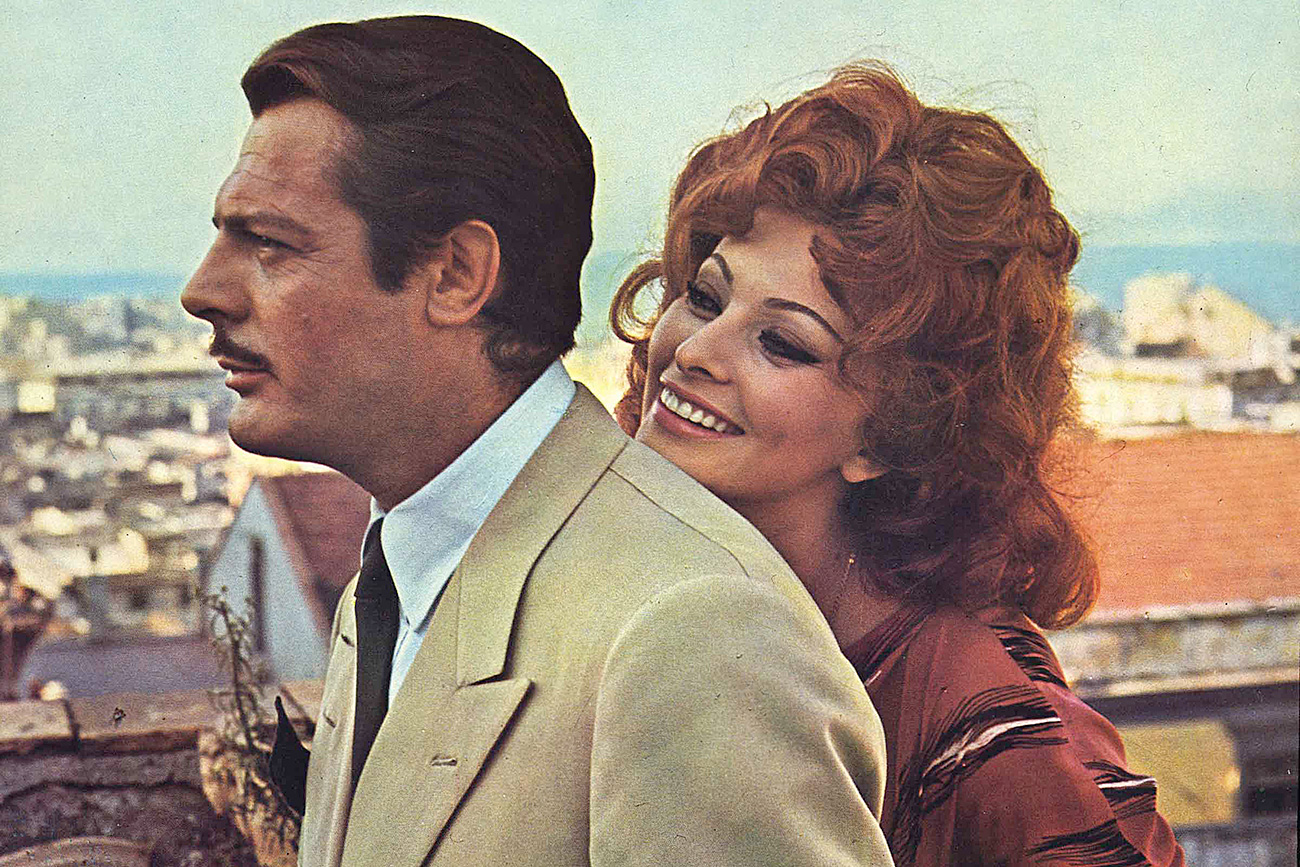 Sophia Loren and Marcello Mastroianni in 'Marriage Italian Style.' / Global Look Press
The Soviet public's love for another foreign star, Sophia Loren, was just as great. The movies with Loren, especially those where she starred with Marcello Mastroianni, such as in Marriage Italian Style, were remarkably successful in the Soviet Union.
Many Soviet women saw her as one of the main symbols of the West. In one Soviet comedy a female character asks her husband, who recently travelled abroad, whether he saw Sophia Loren and drank Coca-Cola. There are stories about army canteens that had hand-written slogans saying, "Eat carrots, onion and horseradish and you'll look like Sophia Loren!" (in Russian it rhymes well).
Loren visited the USSR several times, and there is a famous photo of her in the Kremlin with a statue of Lenin in the background. The picture was taken during her first visit to the Soviet Union in 1965 when she won a prize at the Moscow Film Festival for her role in Marriage Italian Style.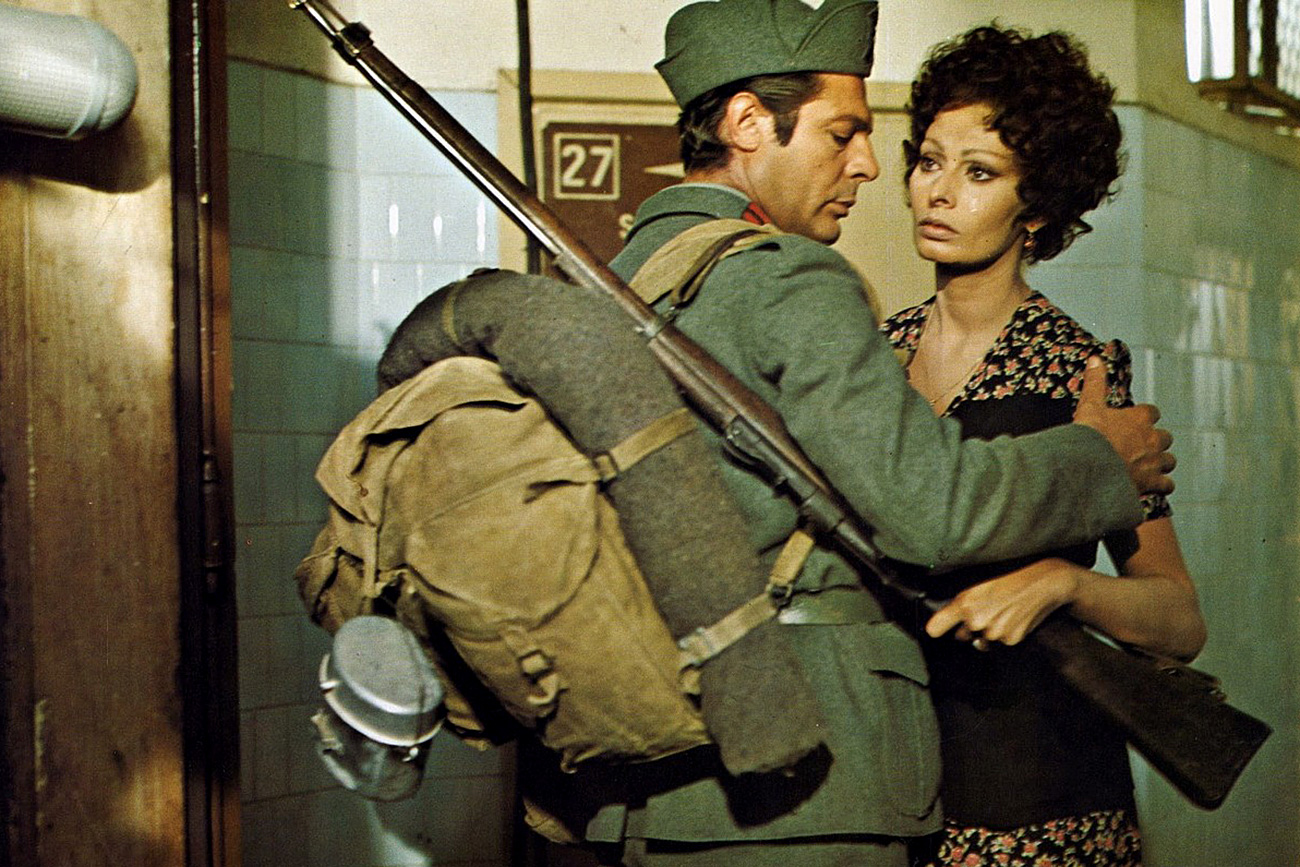 'Sunflowers.' / Kinopoisk.ru
She returned to the USSR four years later for to shoot Sunflowers, an Italian-Soviet coproduction where she again starred with Mastroianni. They spent two months in the USSR, but this time women would not see their idol because the film didn't make it to Soviet screens. The censor didn't like certain parts of this story where an Italian soldier who was in the USSR during World War II eventually stayed in the country.
Brigitte Bardot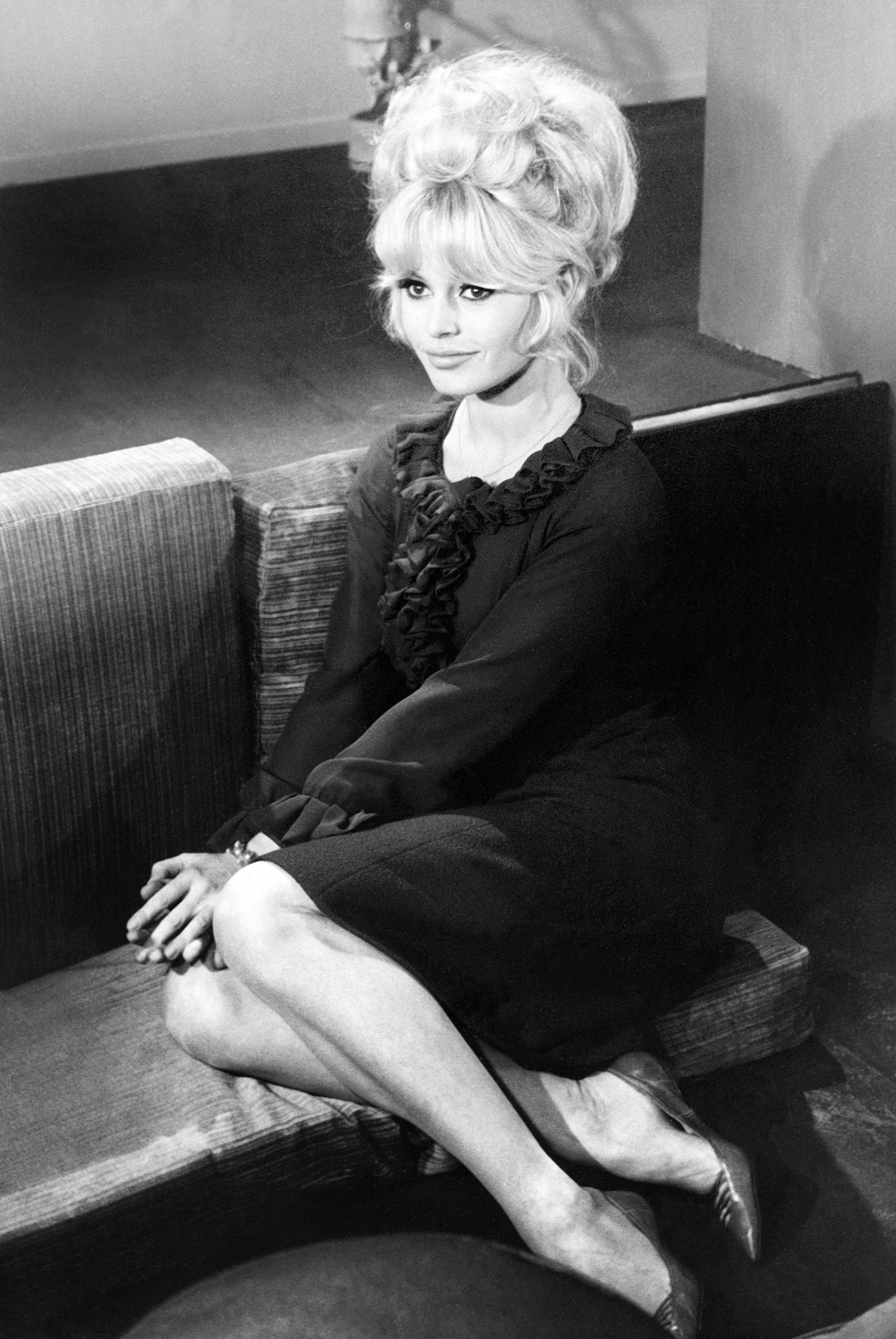 Brigitte Bardot rehearses a TV show for the New Year's Eve at the RTF studio in Paris, 1962. / AFP
Soviet audiences could not see many of Brigitte Bardot's movies. The censor considered the image of the French star as portrayed in movies like And God Created Woman to be too frivolous and inappropriate. Hence, it allowed only one film to be shown in the USSR, Babette Goes To War.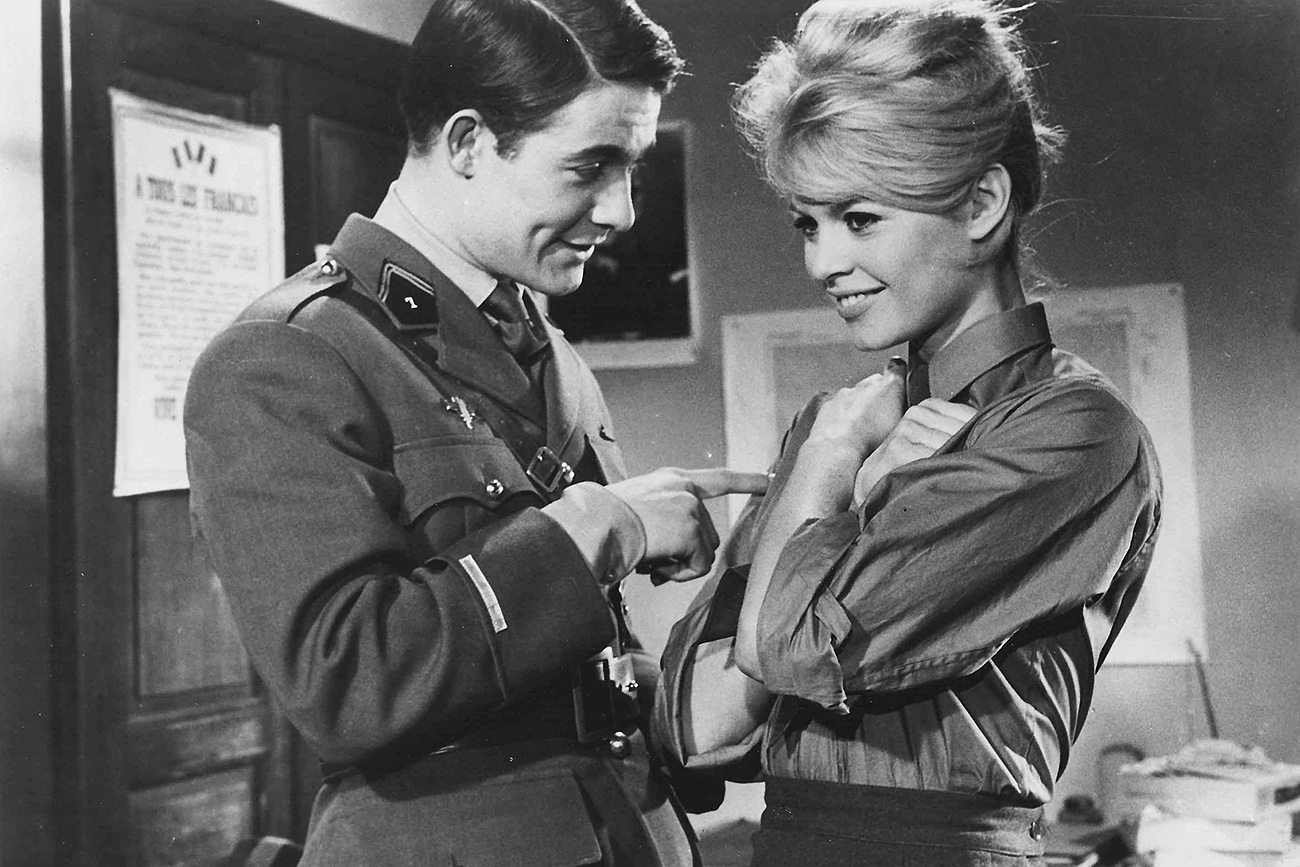 'Babette Goes To War.' / Kinopoisk.ru
This did not hinder the popularity of BB in the USSR, and the "babetta" haircut was popular for a long time. The same refers to the bikini. Bardot did a lot to popularize this swimwear after she wore it on a Cannes beach in the early 1950s at a time when her husband Roger Vadim described her as "sex on legs." Although it was not officially possible to buy bikinis in Soviet stores, the country's sea resorts were packed with women wearing them.
Marina Vlady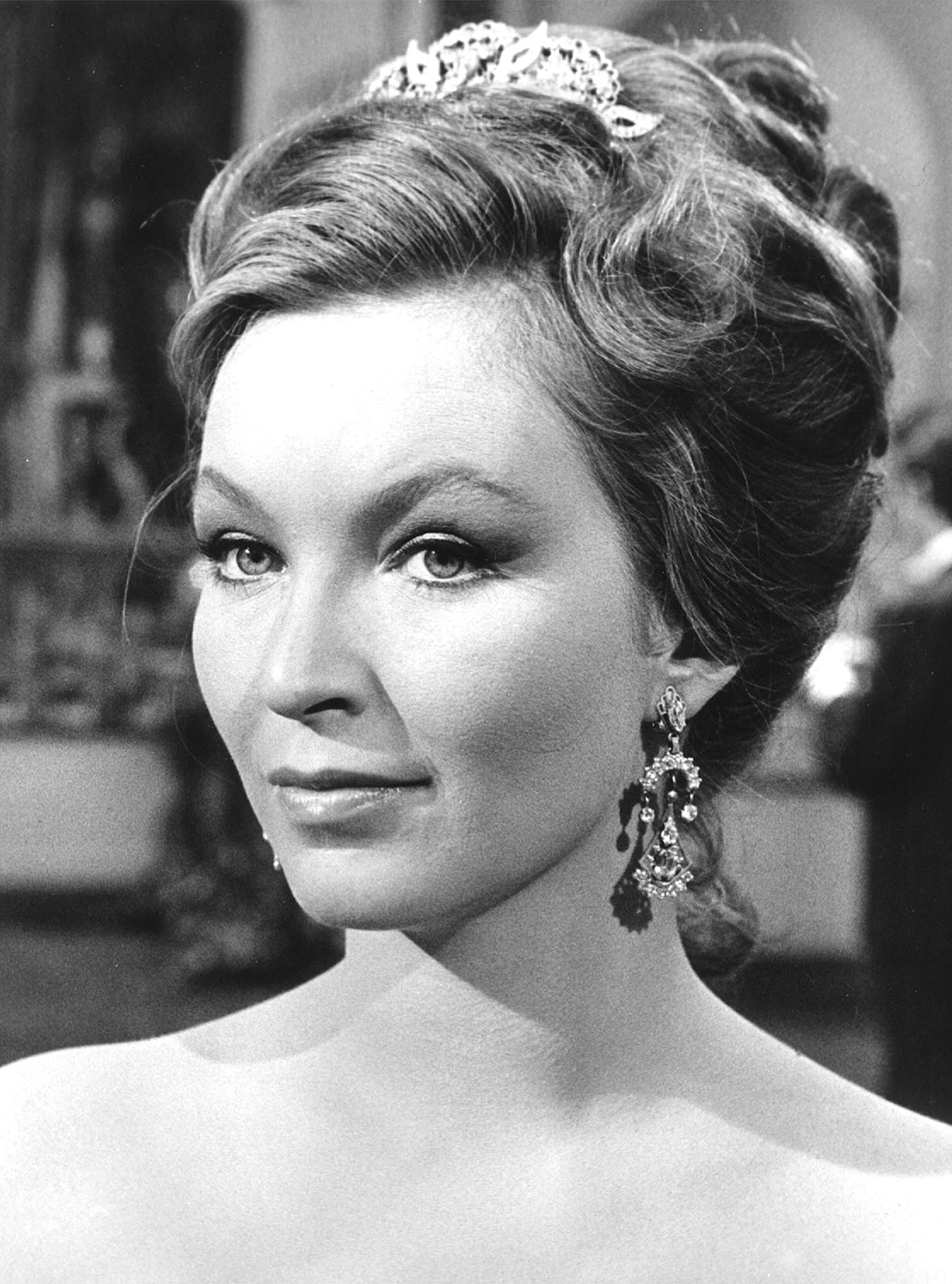 Marina Vlady, 1965. / AP
A French actress of Russian origin (her both parents were Russian emigres), Marina Vlady was loved by film audiences and got a warm reception from Soviet authorities. However, she became an icon for Soviet women only when in 1969 she married the country's most famous singer, Vladimir Vysotsky.
In order to obtain an unlimited entry visa to the Soviet Union she joined France's Communist Party. Maybe part of her popularity in the USSR was tied to the fact that before Vysotsky she was married to actor Robert Hossein who played Angelique's husband in the series.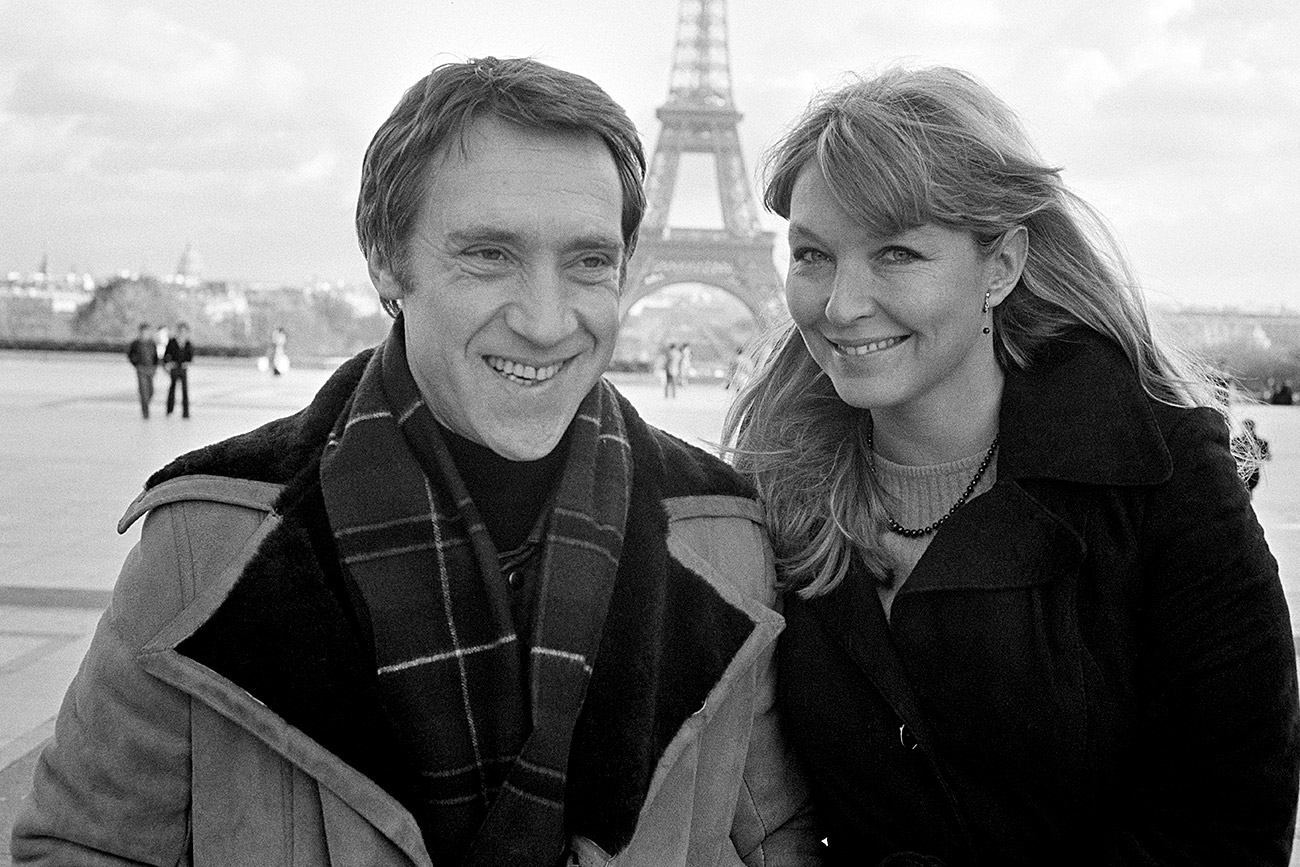 Marina Vlady in Paris at the Trocadero with her husband Vladimir Vysotsky. / Getty Images
Much attention was given to Vysotsky, and the same was true for Vlady when she was with him. The way she dressed never went unnoticed. There was gossip that her dresses were sometimes too open and explicit, but still, many women copied her style. In the USSR she was credited for making tight jeans and loose hair fashionable.
Barbara Brylska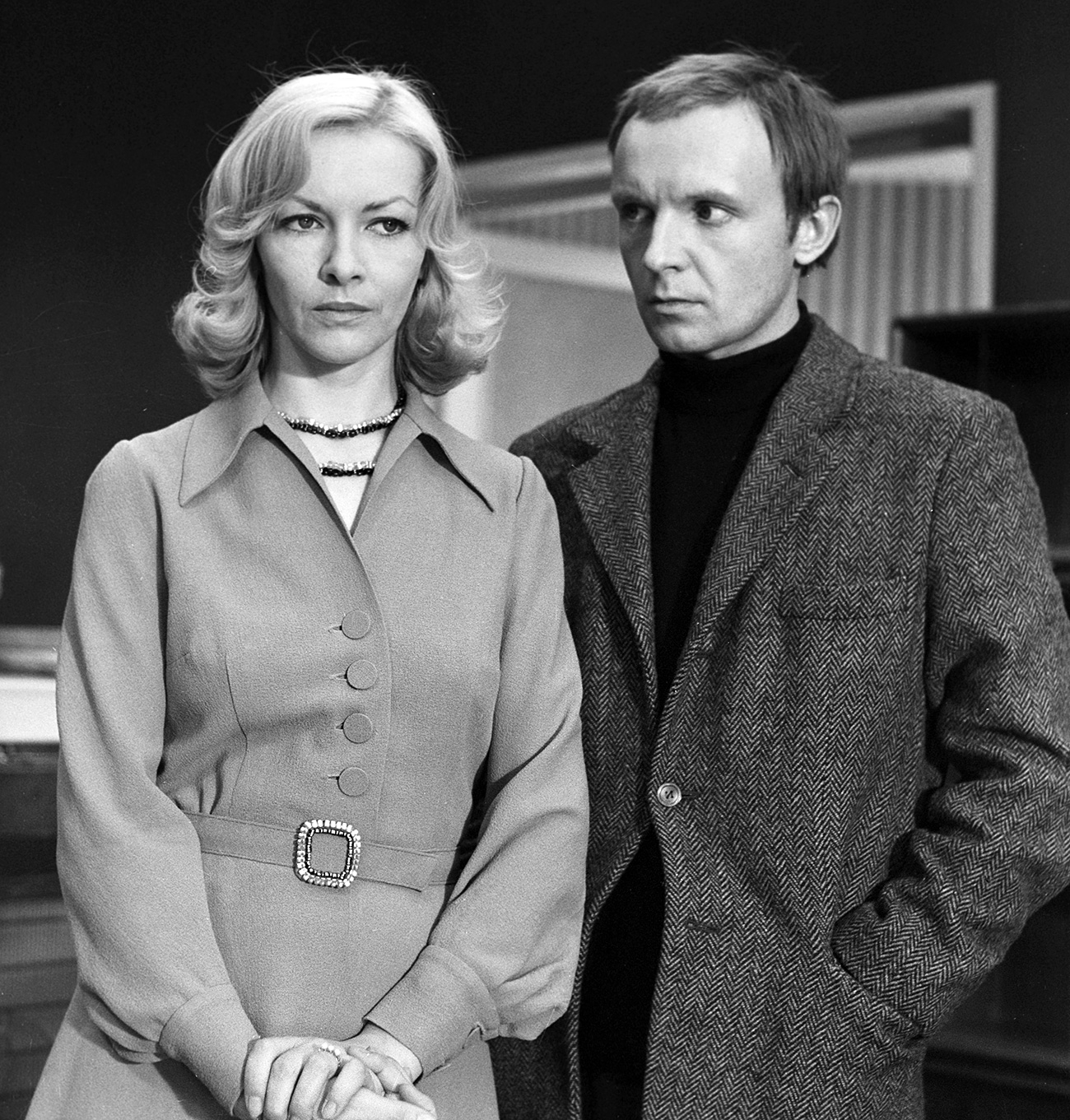 "The Irony of Fate." Polish actress Barbara Brylska as Nadezhda Shevelyova and Andrei Myagkov as doctor Yevgeny Lukashin. / V. Alisov/RIA Novosti
Another cult idol for Soviet women was Polish actress Barbara Brylska, who played a teacher named Nadya in an immensely popular Soviet comedy, The Irony of Fate. She said that no other movie - and she starred in more than 70 - made her so popular. "The whole country [the USSR] fell in love with me overnight," she said.
Her sad eyes, her strict face and elegance attracted much attention. She is said to have created a new refined version of Soviet female sensitivity; a new woman who is beautiful, able to attract men's attention, smoke in a refined way and play guitar.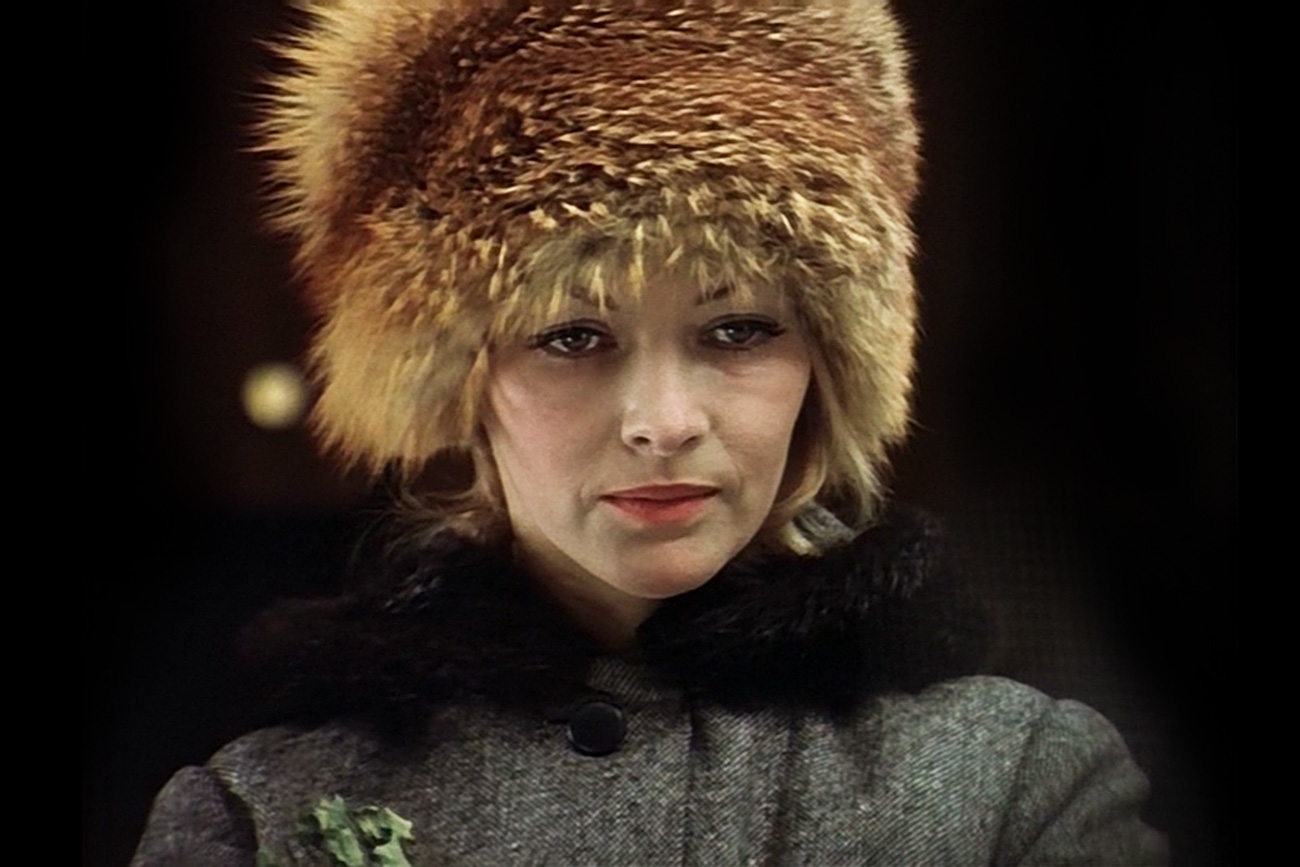 'The Irony of Fate.' / Kinopoisk.ru
Women in the USSR liked her style, her safari dress and even her winter hat. She is considered to be probably the most famous foreign actress in the USSR. They say that Brylska liked her image in the movie so much that she did not change it for several years.
Read more:
If using any of Russia Beyond's content, partly or in full, always provide an active hyperlink to the original material.