A stage at land's end: why do leading Russian theaters go to the Far East?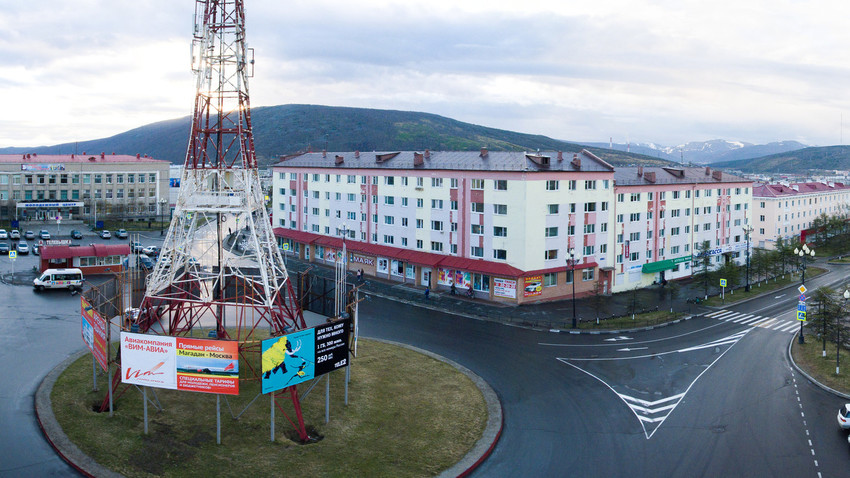 The city of Magadan where the Territoria Festival took place in Aug. 28 - Sept. 3, 2017
Denis Plotnikov
Though Moscow and St. Petersburg remain the most influential centers of Russian theatrical arts, they face serious competition nowadays. Distant cities in the Urals and Siberia are home to theaters that rival those of the two capitals, and sometimes they win the most prestigious national theater awards. 
The city of Magadan on the Sea of Okhotsk usually is hardly a cultural center. Located 6,000 kilometers east of Moscow, this port city is a vital transportation hub for Russia's Far East, and it's stereotypically associated only with severe frosts (as low as -30 Celsius in winter) and a gloomy past. In the 1930s, many notorious Gulag camps were built in the Magadan Region.
Life, however, tends to disprove stereotypes. In late August and early September, Magadan hosted one of the most important theatrical festivals in Russia, "Territoria," which was organized by the Territory International Festival School, and Polyus mining company. About 10 theaters from Moscow and other regions participated, including the young generation of Bolshoi Theater opera stars. The festival was a huge success among locals.
Far East embraces contemporary art
"We've found out that there's a very educated and cultured audience in Magadan, deeply interested in cultural life. People lack cultural events and so they're hungry for it, which was clear from the feedback after the shows," Ekaterina Yakimova, Territoria' s general manager, told Russia Beyond. Bringing theater, even contemporary and experimental, to the regions is very important, she added.
This was especially clear with the play, "Magadan. Cabaret," by Moscow's Okolo Theater. The play is comprised of abstract monologues and mournful songs about Magadan and the Far North sung by the artists, who were quite excited to play in the city to which their show is devoted. At the end of this experimental show, the audience gave a standing ovation.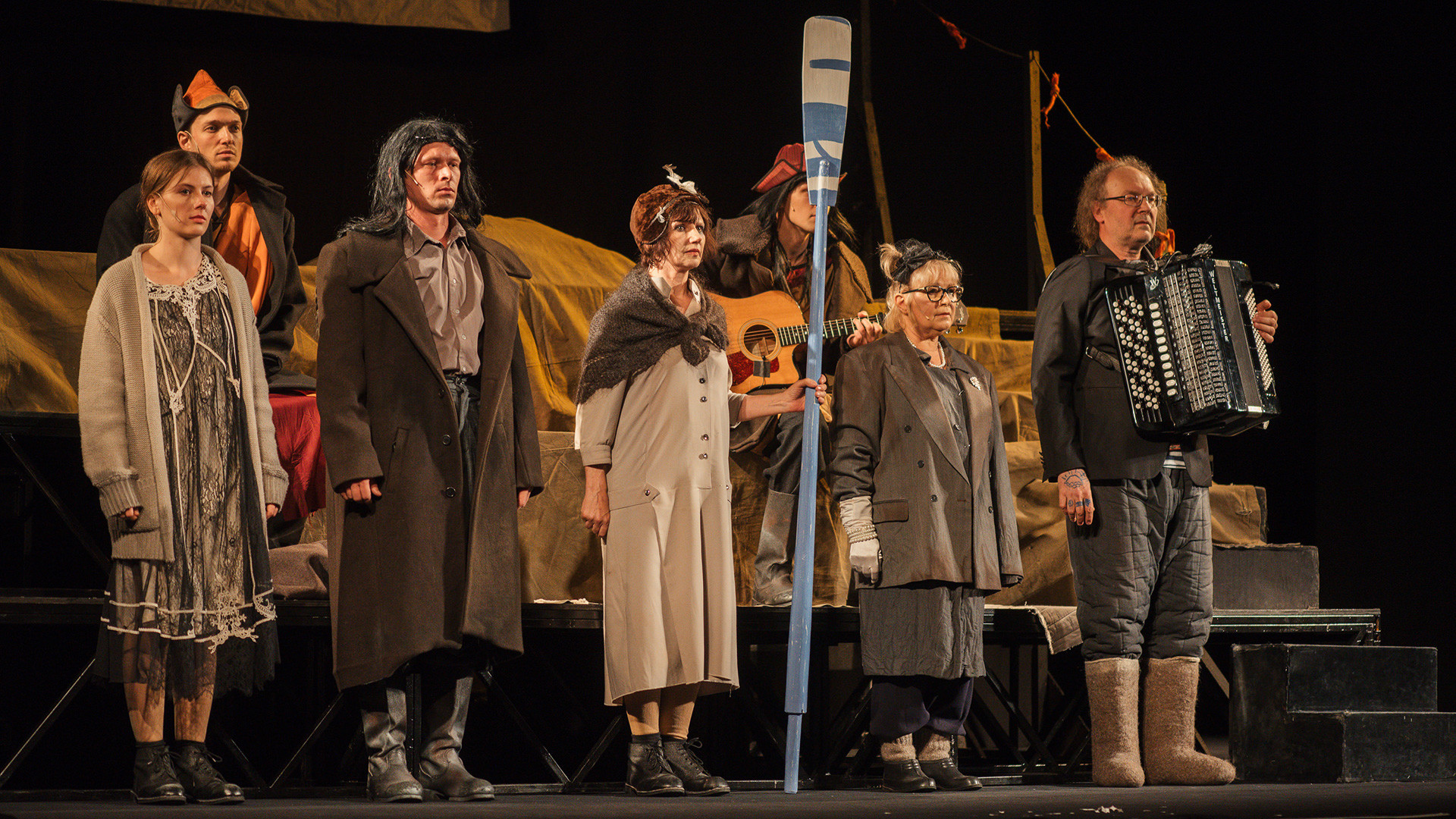 "I couldn't help but cry… they caught the spirit of our land," one elderly viewer said after the play.
Another important thing about these festivals is that they leave behind a palpable impact, said Roman Dolzhansky, theater critic and Territoria co-founder. "Specially for the festival, the city decided to reconstruct the building of the local theater, and this is also our achievement which I'm happy about," Dolzhansky said.
Regions are not backwaters
The Territoria Magadan Festival featured theaters from other remote places such as Minusinsk (3,400 km east of Moscow; 70,000 inhabitants), and Cheremkhovo (4,100 km east of Moscow; 50,000 inhabitants). These small cities are home to serious theaters, and this is actually a growing trend, not the exception, say experts.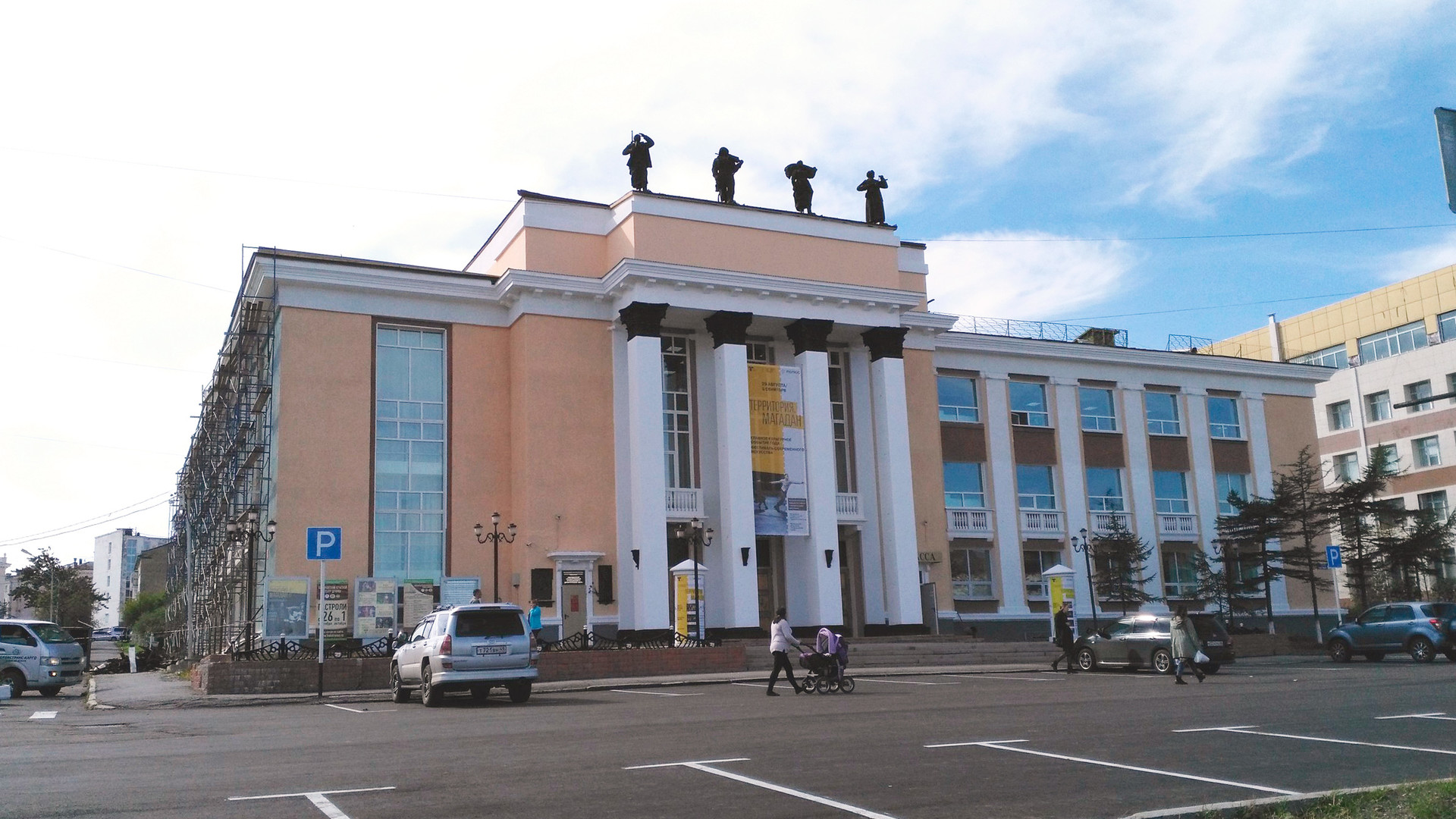 Magadan Drama and Musical Theater (new building).
Oleg Yegorov
While provincial theaters grow and develop, at the same time young directors from Moscow and St. Petersburg move to regional theaters, said Alyona Karas, chairwoman of the expert commission of the Golden Mask, Russia's most prestigious theatrical award, in an interview with the newspaper, Kommersant.
"The regions are making innovative breakthroughs," Karas stated, so it'd be a mistake to consider them less progressive than theaters in the two capitals.
New places – new views
According to Karas, the most important points on Russia's theatrical map, apart from Moscow and St. Petersburg, are Krasnoyarsk (3,350 km east of Moscow), Novosibirsk (2,800 km east of Moscow), Ekaterinburg (1,400 km east of Moscow), Perm (1,150 km east of Moscow) and Voronezh (460 km south of Moscow). So, it's definitely worth visiting centers of contemporary Russian theater in the Urals and Siberia.
Developing regional stages is crucial because they offer new approaches to art, based on their understanding of both Russian and local culture.
"Plays created through the work of art laboratories, in cooperation with both local specialists and those from the capitals, find adulation in their own cities and in Moscow as well," said Yakimova, adding that the main challenge is finding money for new projects.

Read more:
5 new faces of Russian ballet set to light up the stage next season
112 Russian writers ranging from great, to absolutely freaking great
Russian museum reveals Titian origin of painting and gathers money to buy
A weekend in Great Perm: 48 hours to fall in love with the Urals
Hermitage goes VR: Museum invites you to explore its secrets
If using any of Russia Beyond's content, partly or in full, always provide an active hyperlink to the original material.