Flying trucks, giant hearts: 3 bizarre (but cute) Russian ways to show one's love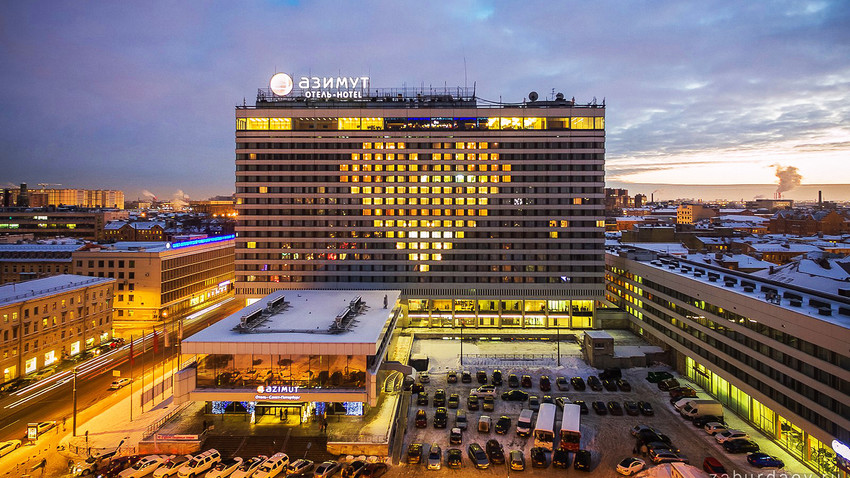 Azimut Hotel in St. Petersburg with a giant heart on a facade.
Stanislav Zaburdaev
If it comes to mind that hoisting a truck with a crane to your beloved's window on the 5th floor in order to give her a birthday present is a good idea, you certainly are Russian at heart.
Love makes people do strange things for romance - and it is an international thing. All around the world people sometimes expose their feelings in unusual ways, starting from proposing by writing: "Will you marry me?" on a cow and finishing with giving a 2-storey mansion in an L.A. suburb as a present, wrapped in paper.
Of course Russia is no exception and here we have lots of creative and passionate people eager to express their love not just with flowers or chocolates. Here are several stories that will impress you - and maybe you would try these ways of expressing feelings yourself?
Hoist a truck
There is nothing stronger than love. Well, except for an automobile crane that can lift a two-ton truck up to the 5th floor, thought one romantic guy in the city of Biysk (1,900 miles east of Moscow). So he decided to hoist a vehicle right to his girlfriend's window in order to say "Happy Birthday!" in an original way.
And that was what he did on September 13, 2017, early in the morning (with the help of a crane operator he hired). The truck, decorated with pink balloons and a "Happy Birthday, my love!" banner, appeared right before the girl's window with her boyfriend proudly sitting in its cab.
The birthday girl looked quite shocked, but certainly happy while accepting the gift and a bouquet her cavalier passed to her through the window. "Only you, Sashka (short for Alexander) could make up such a thing!" she said, laughing out loud.
Her neighbors were not as happy - maybe because in addition to a flying truck Sashka hired a saxophonist to play rather loudly at 7:30 am. They even called the police but officers found nothing criminal in the situation and left the scene after the car was lowered.
Propose by cars
While Sashka used only one, though big, car to make a surprise for his girlfriend, Artyom Doroshev from Veliky Novgorod (300 miles north-west of Moscow) needed 65 vehicles to impress his. On the other hand, his goal was bigger - he proposed to her.
Doroshev's life was connected with cars as he worked on a local TV show concerning traffic and auto industry. So he decided to write, "Marry me" with cars. For weeks Doroshev searched for a parking lot big enough for such an adventure - and found it near a supermarket.
Members of staff were happy to help the romantic, as were dozens of car owners (whom he found through social media). On February 12, 2014 he asked the girl to close her eyes - and when she opened them they were on the roof of supermarket with a giant "Marry me" message down below. The girl immediately said "yes" and cars started to honk and flash lights happily.
Make a skyscraper your letter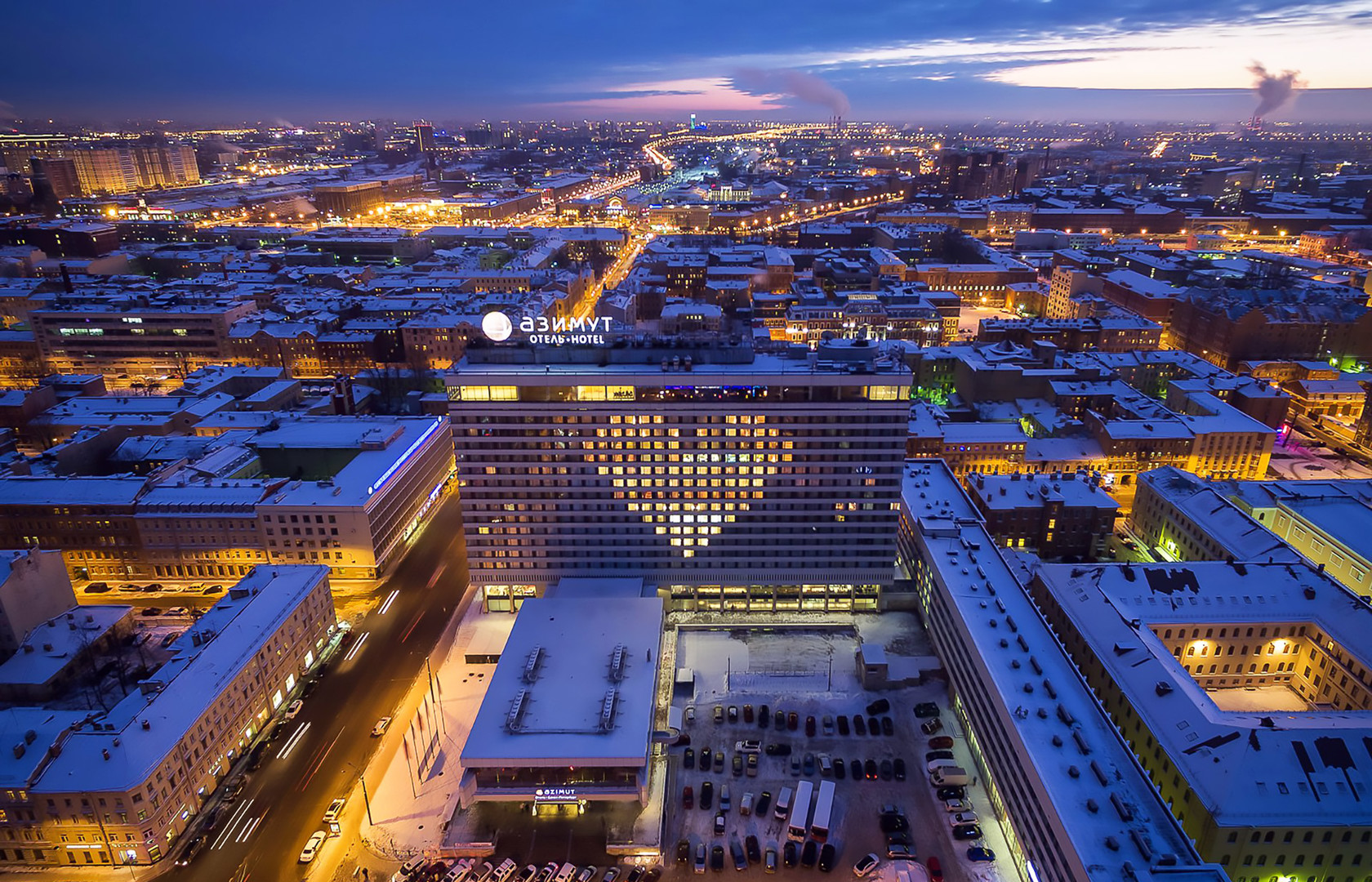 Anton Vaganov, a photographer from St. Petersburg, was not proposing or wishing his girlfriend Elena happy birthday, but wanted to express his feelings anyway. That's why in 2016 he found a building with big facade - the Azimut Hotel in the center of city - to pledge his love. Both hotel managers and the visitors agreed to help him, lighting some windows and darkening others to form a giant heart.
On January 24, 2016Vaganov took Elena to the hotel and the heart lit up in the dusk of a St. Petersburg's evening. The girl was more than impressed. "You can't put his presents in a box or something, you just can just keep it in your heart, through your whole life" she wrote on social media.
If using any of Russia Beyond's content, partly or in full, always provide an active hyperlink to the original material.