How did a thriller about American spies lead to a Russian film director's downfall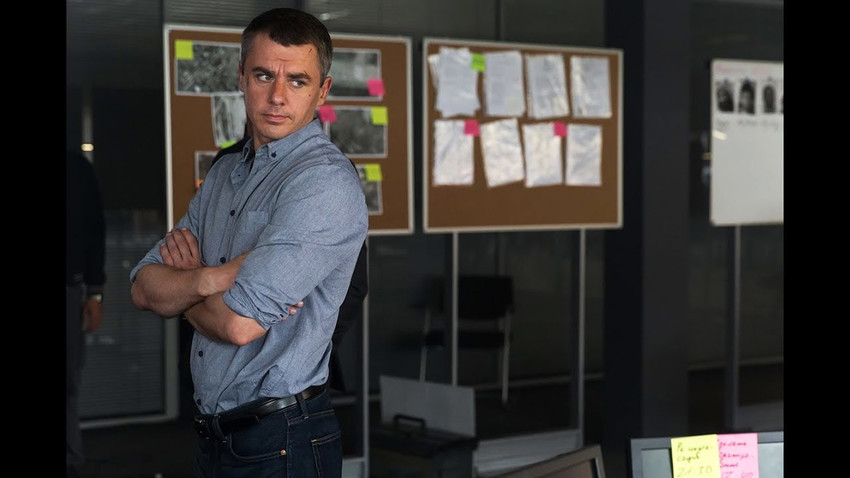 Andrey Rodionov, an FSB agent, is trying to save Russia from the insidious American spies in The Sleepers film.
Chanel One Russia
Yuri Bykov, a Russian film director famous for movies critical of Russia, suddenly decided to make a patriotic series, "The Sleepers," where FSB agents try to stop insidious Americans and their treacherous Russian henchmen. After enduring much criticism, Bykov said he "betrayed" the people, and his career is probably over.
"Yes, it's people like me who brought our country back. And it's people like me who are going to protect it," a stern FSB agent, Andrey Rodionov, uncompromisingly says in a scene from The Sleepers. His words refer to one of the main ideas of a show where Americans try to undermine Russian-Chinese relations through sabotage, provocation and murders.
The "sleepers" are deep cover agents, Russian citizens recruited by the CIA long ago who have been waiting for the signal to 'awake' and start their destructive mission. Only courageous and patriotic agents of the Federal Security Service (FSB) are able to save Russia from disaster.
Unexpected turn
Rodionov, who is played by actor Igor Petrenko, is an honorable and honest man. The other important main character, a liberal journalist who writes about corruption, turns out to be a lying hypocrite. As many critics point out, this is one of the main ideas of The Sleepers. While true patriots protect their Motherland, those who talk about corruption and blame the government are pawns of the West.
This show appeared quite unexpectedly for director Yuri Bykov, and is unlike his previous movies – films such as The Fool, The Major and To Live. Each harshly attacks corruption in Russia, depicting the country as an absurd and cruel land.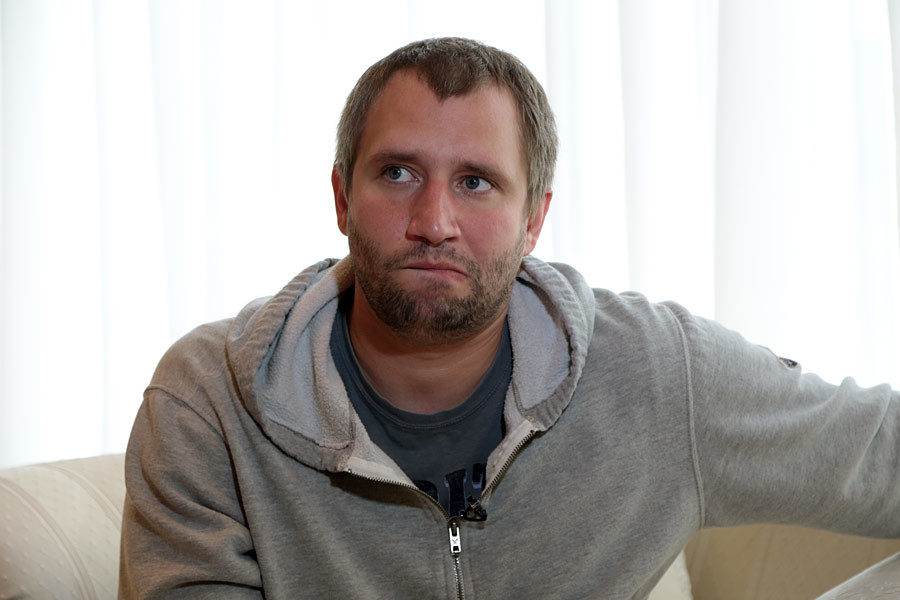 The Fool has often been compared to Andrey Zvyagintsev's film, Leviathan, which also dwelled on the same issues. Moreover, Zvyagintsev, the Oscar nominee from Russia in 2017, and also well-known for his critical view of Russian society, praised Bykov for his art.
Uproar
This time, however, Bykov has faced severe criticism from liberals. Gazeta.ru's guest writer, Anastasiya Mironova, called The Sleepers a pro-government manifesto that "disfigured and slandered civil society." Kommersant FM's columnist, Stanislav Kucher, compared the show with the Soviet TV series in the early 1980s, TASS Is Authorized to Declare, which depicts the West as an unprincipled enemy.
Bykov, however, says there is no contradiction between his criticizing corruption in Russia and his filming a show about American efforts to undermine his country. "The U.S. is our geopolitical rival and acts brazenly, like imperialists," he said in late September, reported RIA Novosti news agency.
He repeated such comments after the negative hype around The Sleepers emerged. "I never was a liberal… The Sleepers was about preventing a color revolution [in Russia]," Bykov told Business FM on Oct. 12. However, he indicated that he could be mistaken.
Disappointed director
A few days later Bykov looked devastated and appeared to doubt whether his show was a mistake. He became as vocal as he could, openly writing on his VK page: "I betrayed the progressive generation that wanted to change something in our country."
Bykov now says that he's a weak, hesitant man and in no way a role model. He emphasized that he was sincere in his desire to protect Russia through his art but that was a wrong way to do it. Feeling that he let down those who trusted him, the director worries his career is over: "I'm afraid I can't be a public figure anymore."
Reaction to reaction
Critics, colleagues, and fans reacted to Bykov differently. Some, including The Sleepers' screenwriter Sergey Minaev, attacked 'liberals' for being too hard on a talented author. Minaev wrote on Facebook that those who are hounding Bykov are hypocrites criticizing the authorities but who take money from them: "Yura, be strong. It was a great honor to work with you."
Other, more skeptical people, expressed doubts that Bykov was serious in his decision to leave the film industry, suggesting that he will change his mind and make more patriotic movies and shows.
The third group of people expressed their support for the director, even if they didn't like The Sleepers. One commented on Bykov's "farewell," and wrote, "Thousands of people will support you even after mistakes. Please continue to create, at least for us."
If using any of Russia Beyond's content, partly or in full, always provide an active hyperlink to the original material.