Russian-American once set for the Bolshoi now winning over the art world
Edward Bekkerman was born in Sochi and was expected to light up theaters around the world, but an injury forced him to rethink his life. He's now a successful artist, combining his American outlook with Russian background.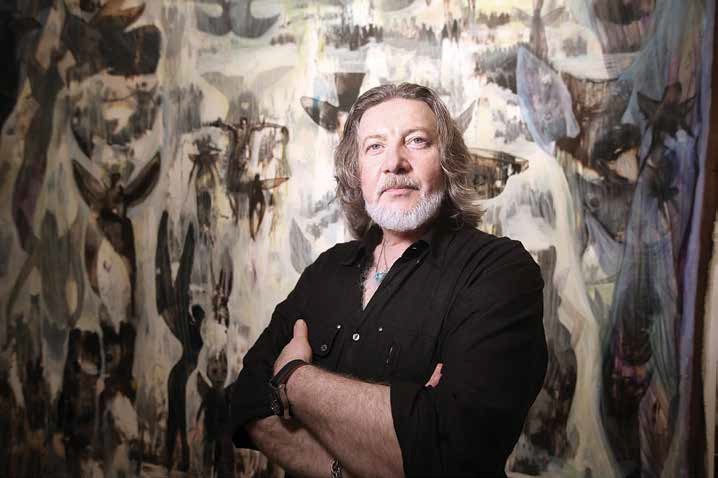 We met Edward Bekkerman in St. Petersburg. On a snowy autumn day he was opening his solo exhibition Heaven inthe State Russian Museum, decking out the airy halls of the 18th century Stroganov Palace with his weightless paintings.
The showcompiles the main subjects of the artist's work – flowers and angels. Edward's paintings are inspired by the folk fairy tales. "As a child I loved reading old Russian and international fairy tales and they gave me an effect on my visual arts, because everything I create has a touch of magic and mystery," Bekkerman told Russia Beyond.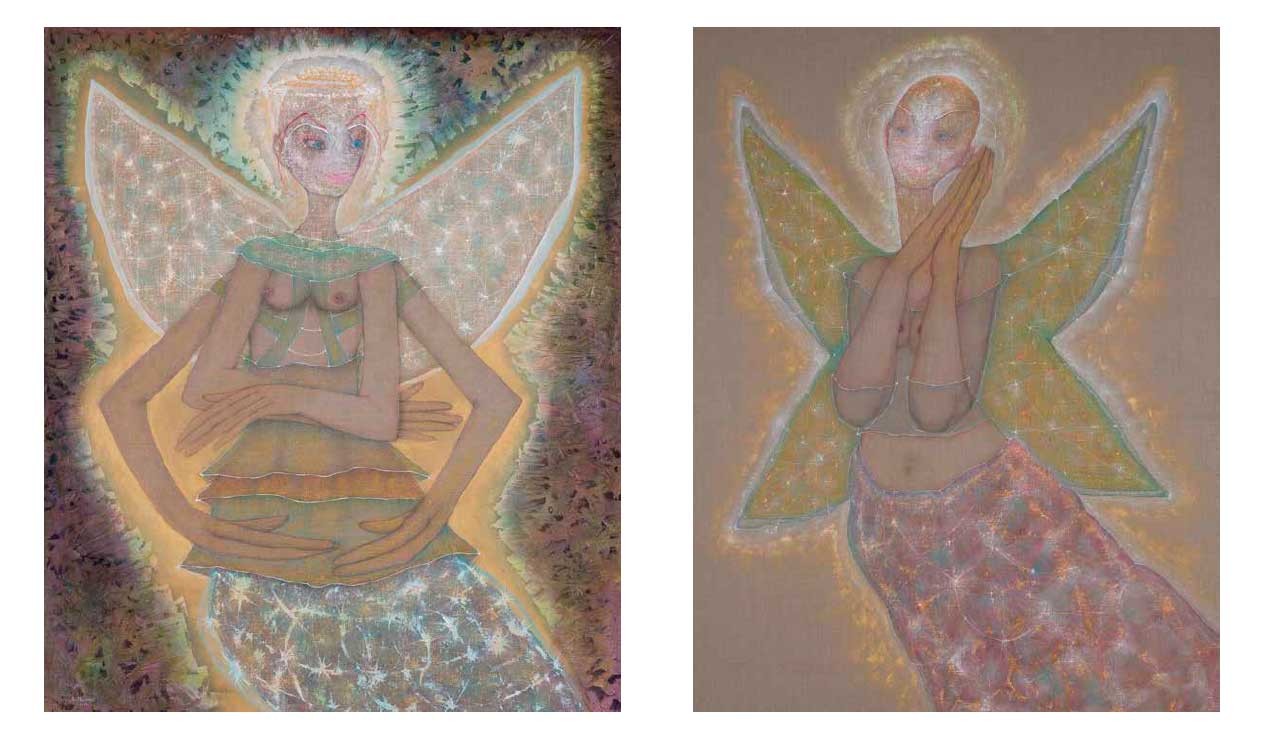 Angel of Peace, 2017 (left) / New Angel, 2017
Edward Bekkerman
Before bringing the exhibition to St. Petersburg, Bekkerman showed it in Sochi Art Museum. Two years ago in Moscow Museum of Modern Art he displayed another solo show - Beyond Dreams - which proved a great success.
From ballet to visual arts
Edward Bekkerman has lived in New York for 45 years: For 30 of these he's been developing himself as an artist.
The son of a famous Soviet sculptor Igor Bekkerman, Edward was born in Sochi, which back then was an ordinary Black Sea city – not the sporting mecca it is today. From a young age he was being touted as a ballet dancer. He studied both in the Bolshoi ballet school and – after his parents emigrated in 1974 – he was offered a place at George Balanchine's American School of Ballet.
Edward traveled the world and impressed with his dancing, but his future in ballet was derailed following an injury. Solo roles were no longer possible and he didn't want to be accepted as a second dancer of the corps de ballet: "My goal was to be a principal dancer, so when I realized it wouldn't happen my heart was not in ballet anymore – thank God I discovered visual arts."
"As a dancer, he was physically immersed in transcendent beauty and has brought that sense of elevated, even spiritual grace to his work, especially his images of angels, guardians, and flowers," renowned American art critic Phoebe Hoban writes.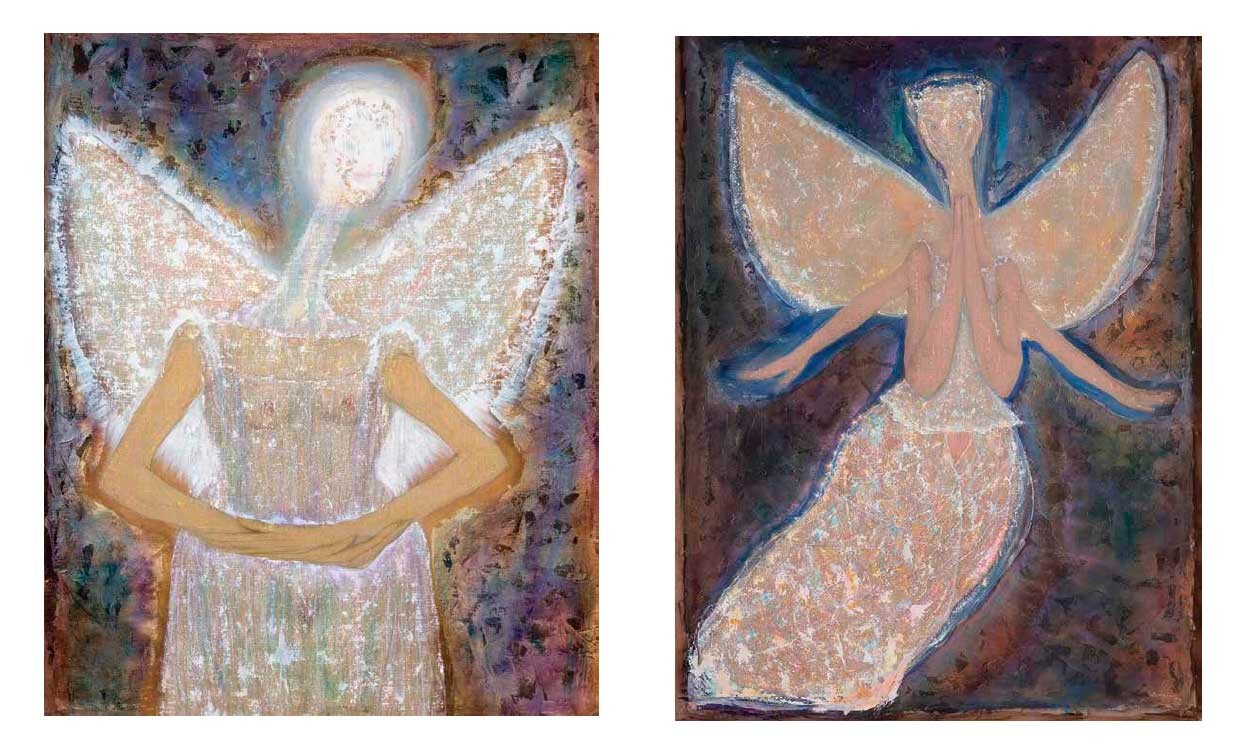 Angel of Peace, 2006 (left) / Angel of Love, 2012
Edward Bekkerman
Ballet obviously touched Edward, he says his work has underlying theatrical elements. Bekkerman smiles when asked if the angels in his art have anything to do with ballerinas in tutus: "Probably! Everything that comes out of me and is brewing inside of me is so subconscious."
Heavenly angels and flowers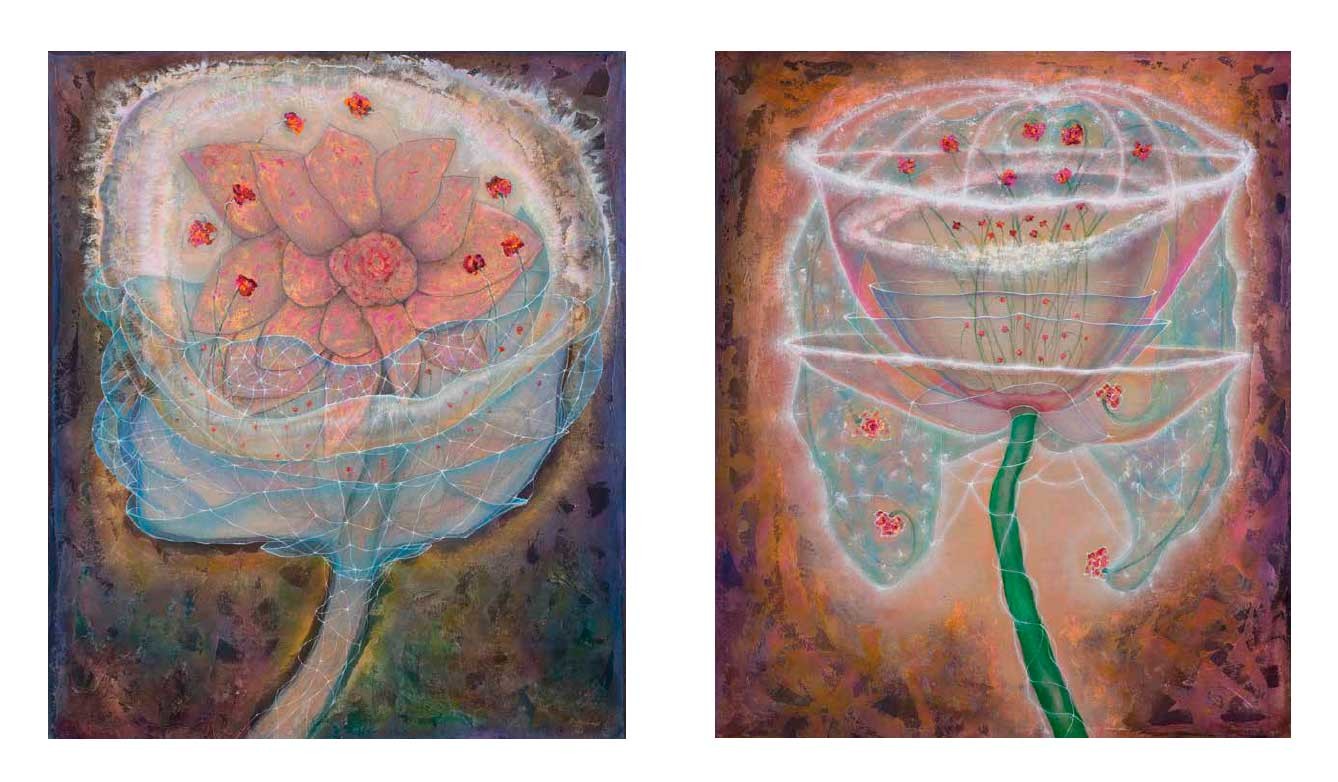 Magical Flower, 1, 2017 (left) / Flower of Love, 2017
Edward Bekkerman
"Bekkerman's flowers are spellbinding. The verb for this in Russian comes from an old world of sorcery, that is, attempts to practice magic as a process. It has a connotation that in today's language is described as a psychedelic technique, as a meditative practice," Alexander Borovsky, head of Contemporary Department of the State Russian Museum said in an introductory word.
"Bekkerman, naturally, is an evolved artist. But he is also an artist that constantly returns to the source, the states of re-thinking and re-feeling are natural for him," Borovsky continues.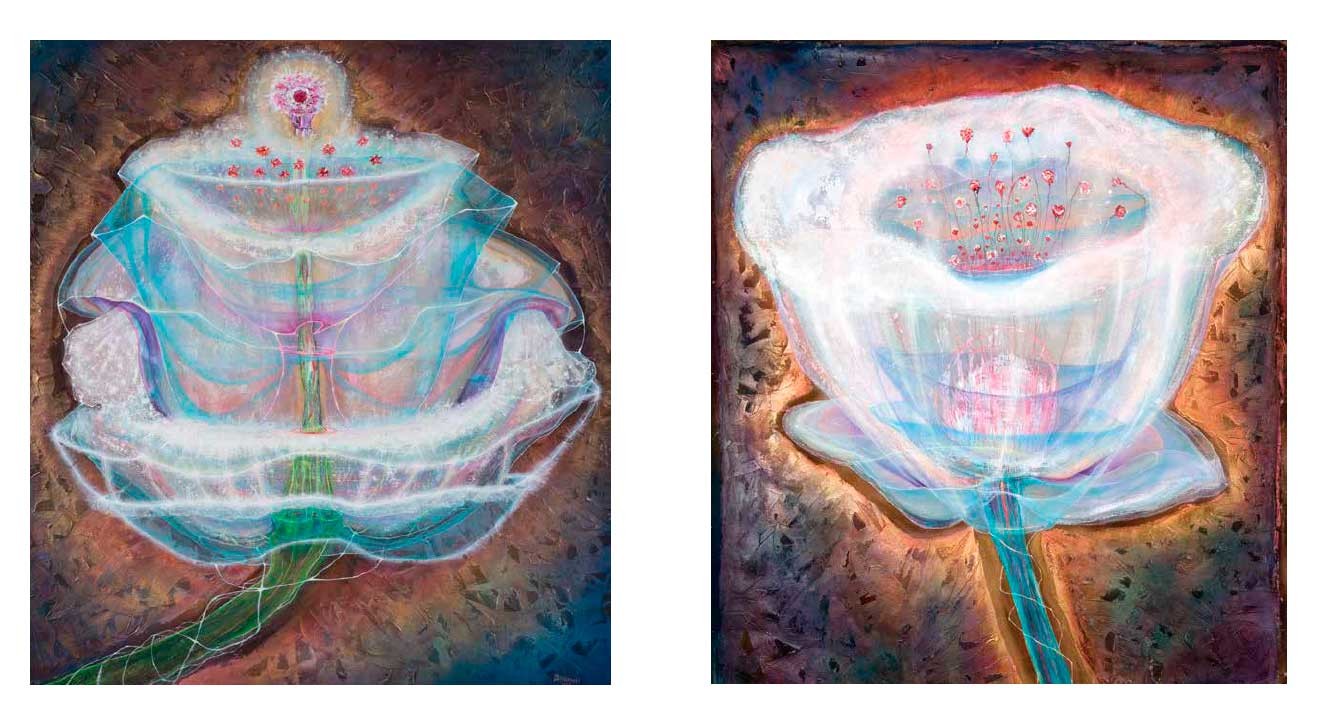 Treasure, 2017 (left) / Contentment, 2008
Edward Bekkerman
Hanging next to those spellbinding flowers, Bekkerman's angels are being so widely shown for the first time, and his Angelology has a sort of hierarchy – "Healing Angels," "Water Angels" and "Protectors."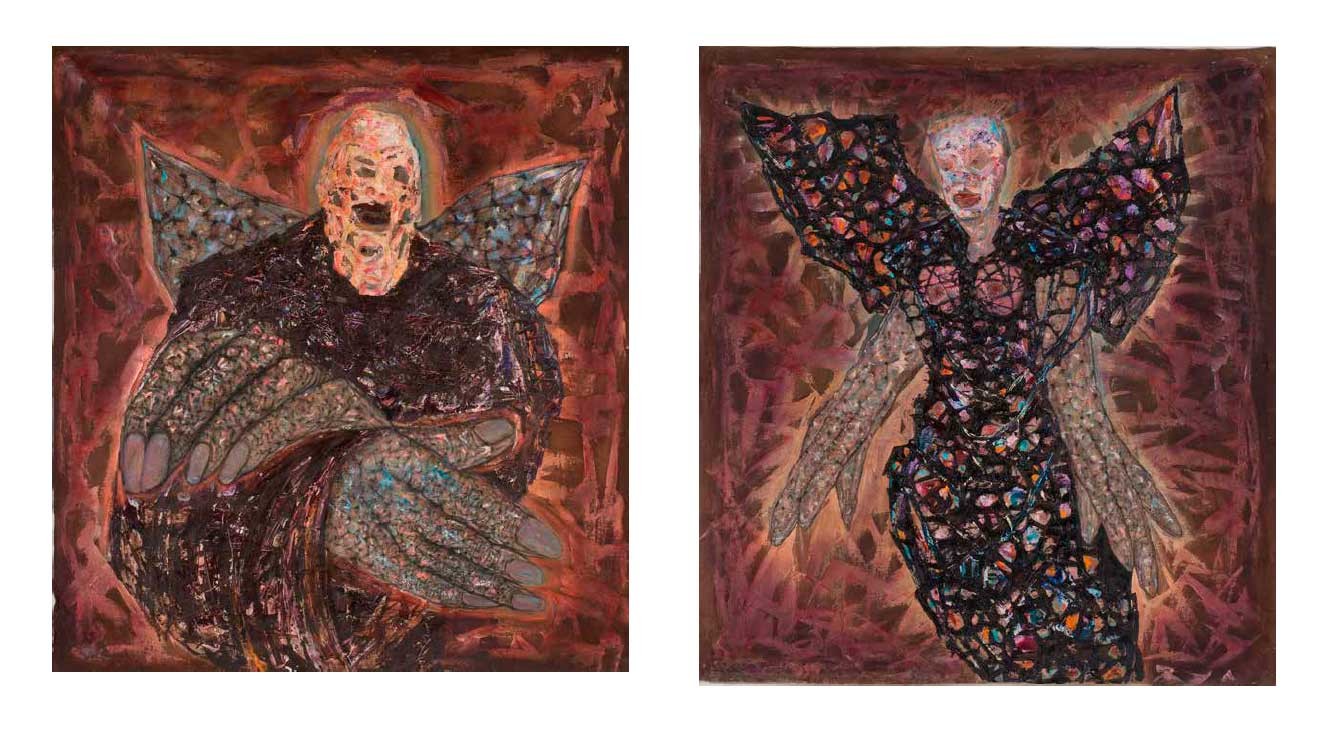 Guardian 4, 1994 (left) / Guardian 3, 1994
Edward Bekkerman
"The art of the 20th century picked up the angelic subject from the symbolists of different waves – from Pre-Raphaelites to Gustave Moreau, Louis Janmot, and Mikhail Vrubel," Borovsky says. Actually magic and shimmer of Vrubel is what experts specifically note in Bekkerman's works, and Edward admits that Vrubel is one of the first artists he "read" and felt.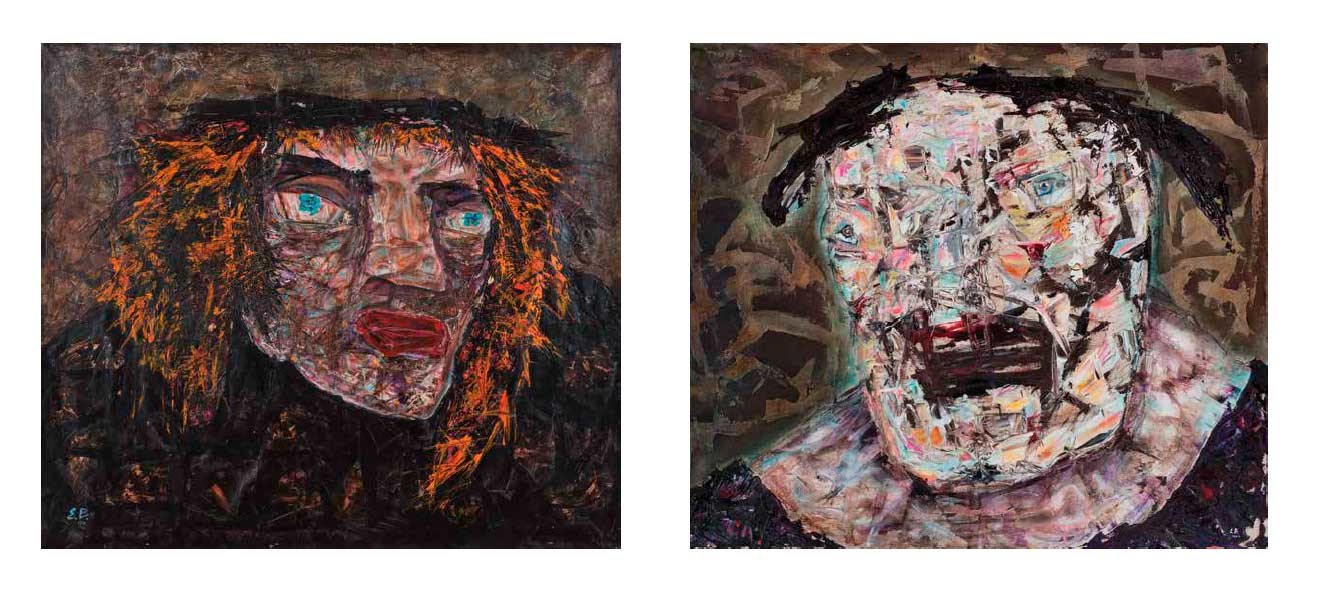 Self portrait, 1992 (left) / Another head, 1994
Edward Bekkerman
Even closer to heaven
The artist has exclusively shared with Russia Beyond his secrets and future plans: Every year he escapes for remote mountains in Colorado, and spend there six weeks carving sculptures. "This place is about eight hours driving from Denver, and with lots of sculptors coming there, we have a perfectly creative atmosphere, without any mobile or internet connection with the outer world."
Edward plans to create a series of giant figures of prophets and display them all over the world, including in Moscow and St. Petersburg.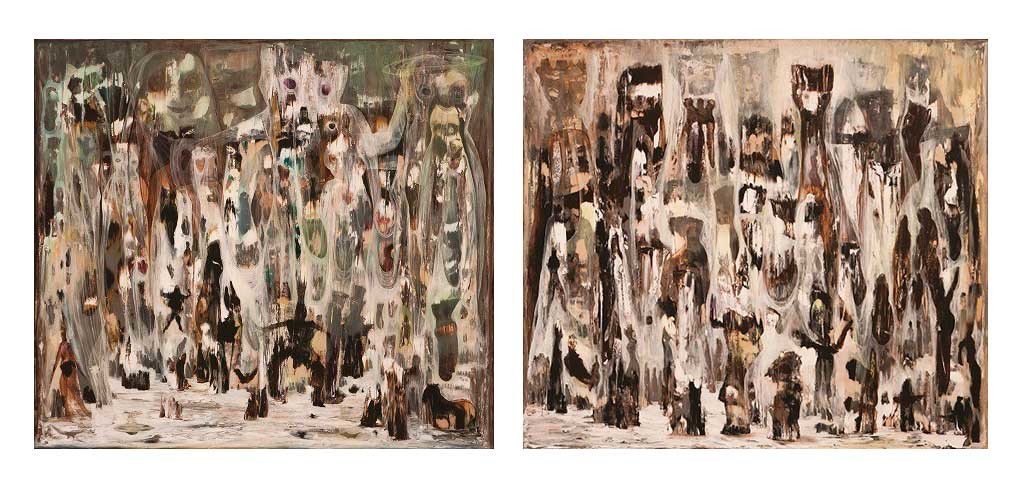 The Dream of Wild Dance and the Floating Hearts, 2011 (left) / The Dream Of Pushkin, 2010
Edward Bekkerman
Heaven is on show at the State Russian museum until Feb. 12, 2018.
If using any of Russia Beyond's content, partly or in full, always provide an active hyperlink to the original material.