Barbie on set: How Russian photographer brings dolls to life
Remember the Ken and Barbie photos set in the USSR that flooded the internet recently? They are only a small part of the unique vision brought to life by an artist from Russia's Ekaterinburg.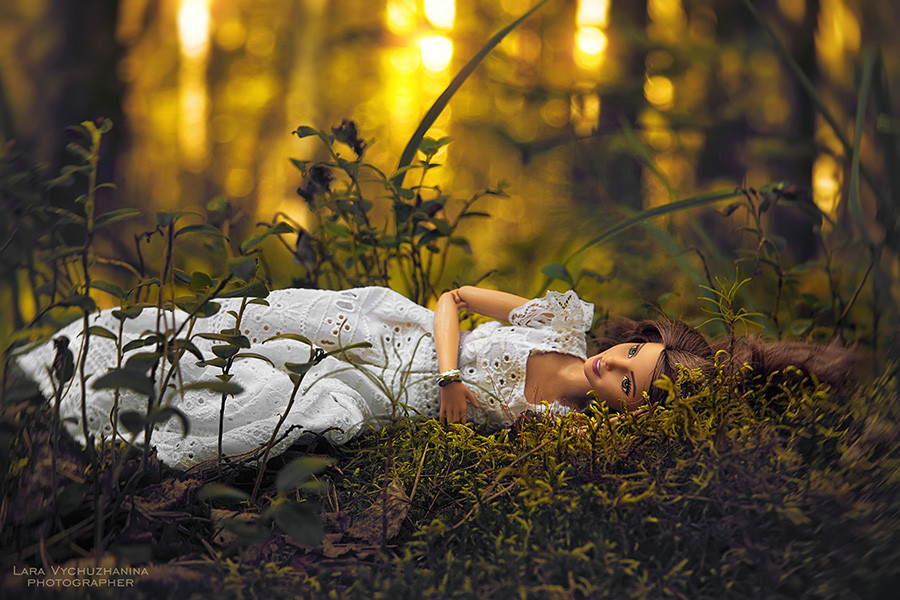 We have already shown you the series of striking pictures of Ken and Barbie posing in a Soviet-era setting – well, there's even more from artist Lara Vychuzhanina and her own brand of still life photography.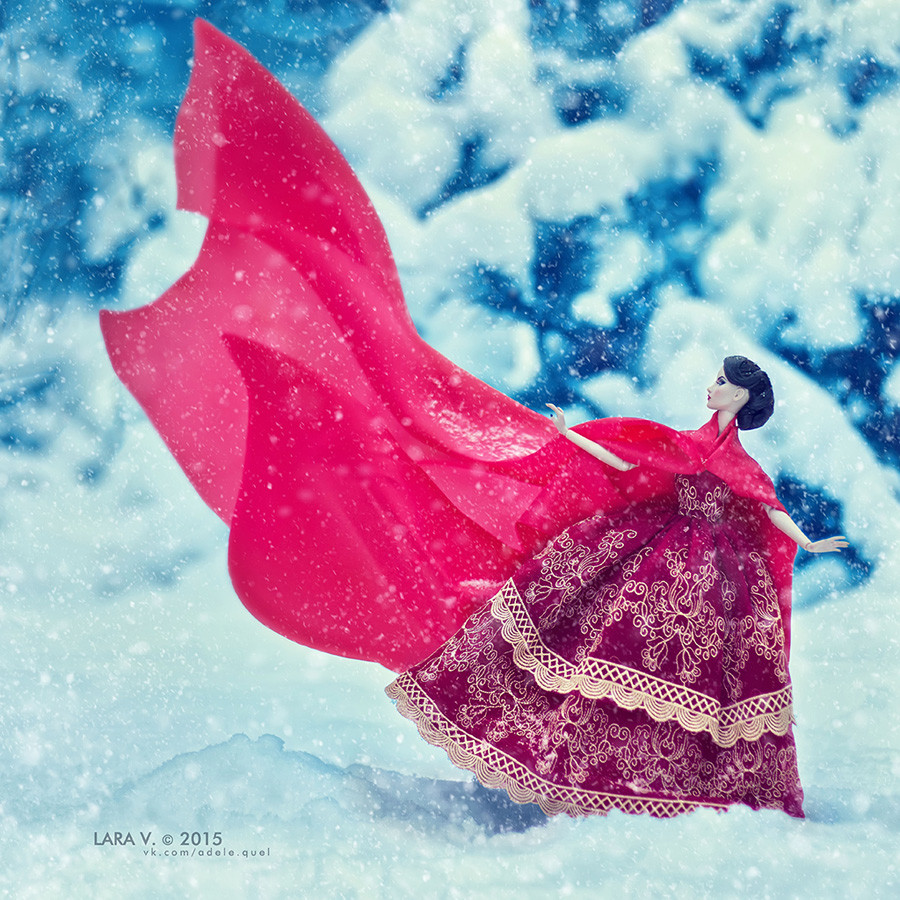 Lara Vychuzhanina
Lara Vychuzhanina was born in the town of Asbest in Russia's Sverdlovsk region. As a child, she dreamed of becoming a designer, but her path led her to study French at the university. After graduation, she got interested in photography and went on to become a professional photographer. Today she does commercial work for a large wholesale company.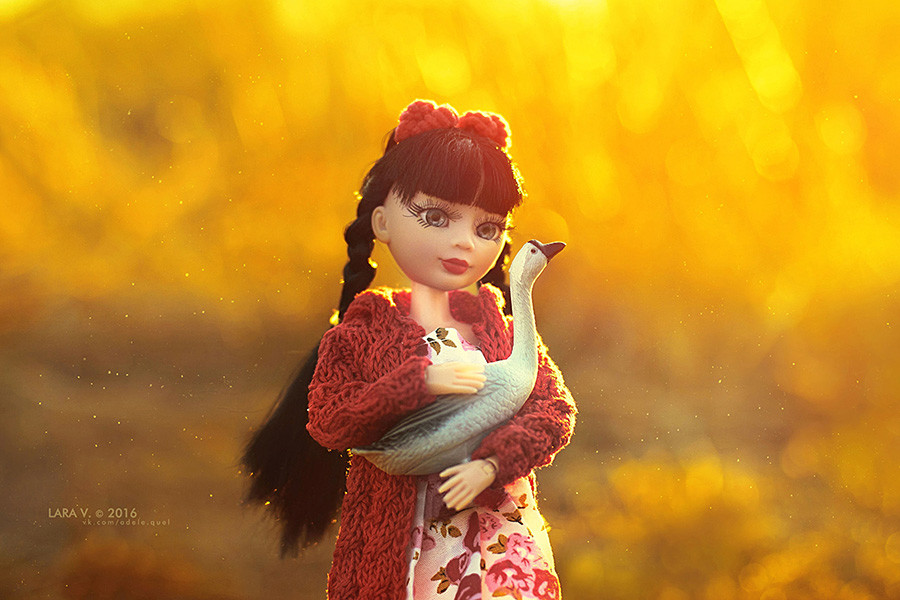 Lara Vychuzhanina
Lara has been fond of dolls since childhood. She first tried taking pictures of dolls when she was just seven years old. With a friend, she took photos using a film camera, but unfortunately the original film is now lost. After that, most of her early photo sessions were shot using a mobile phone and since 2013 on a professional SLR camera.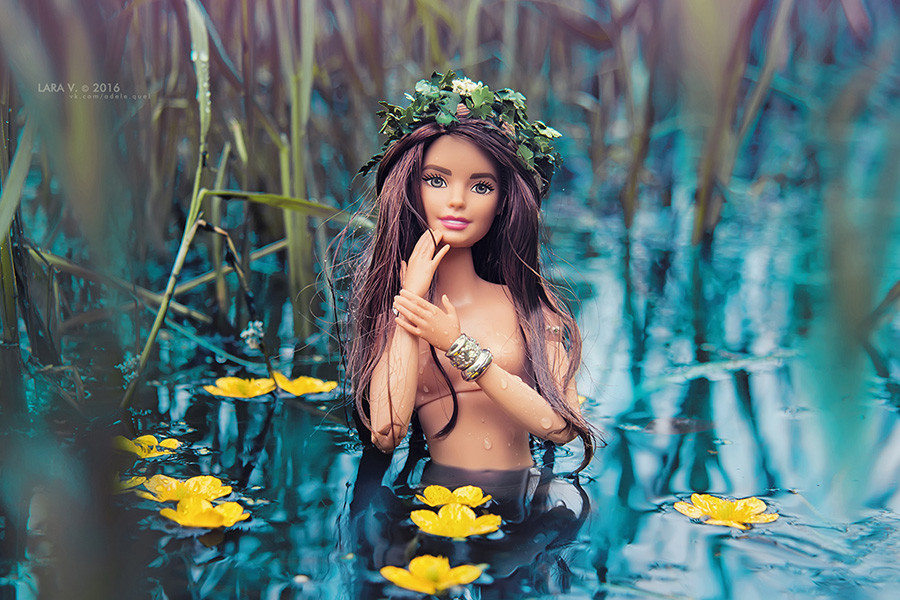 Lara Vychuzhanina
There are around 30 different dolls in Lara's collection. Her favorites are Barbie Fashionistas Rainbow Summer Doll 2013, Barbie Made to Move Teresa Doll 2016, Midnight Star Elise Jolie 2013, and two portrait dolls – Winston Churchill and Peter Bishop.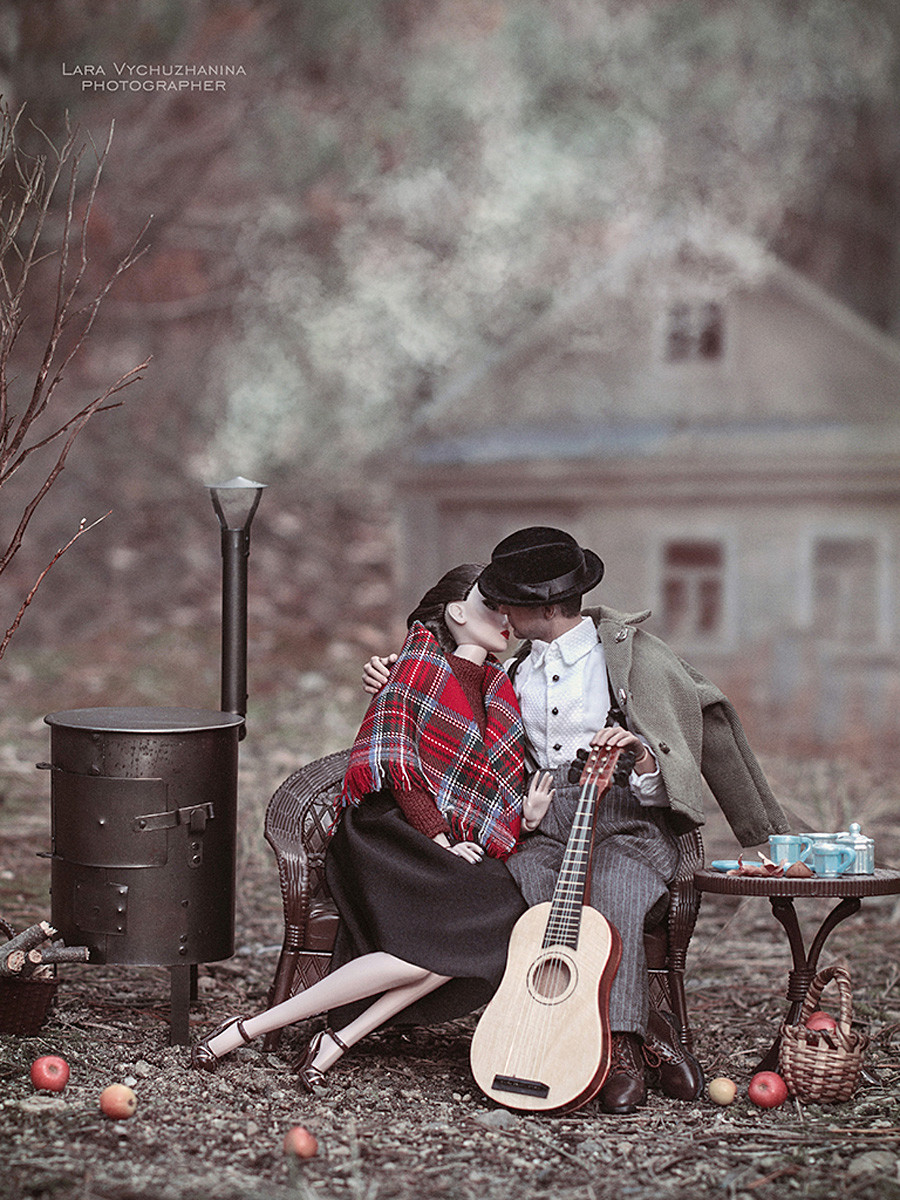 Lara Vychuzhanina
Every photo shoot takes a lot of time to prepare, depending on the complexity. "I can simply go to the forest and come up with something on the way there," Lara told Russia Beyond. "Sometimes I have to make different room boxes and dioramas myself. I made almost all the decorations myself. I usually buy tableware and furniture in shops and make the necessary alterations: painting them different colors, attaching new bits of cloth, or making an object look older."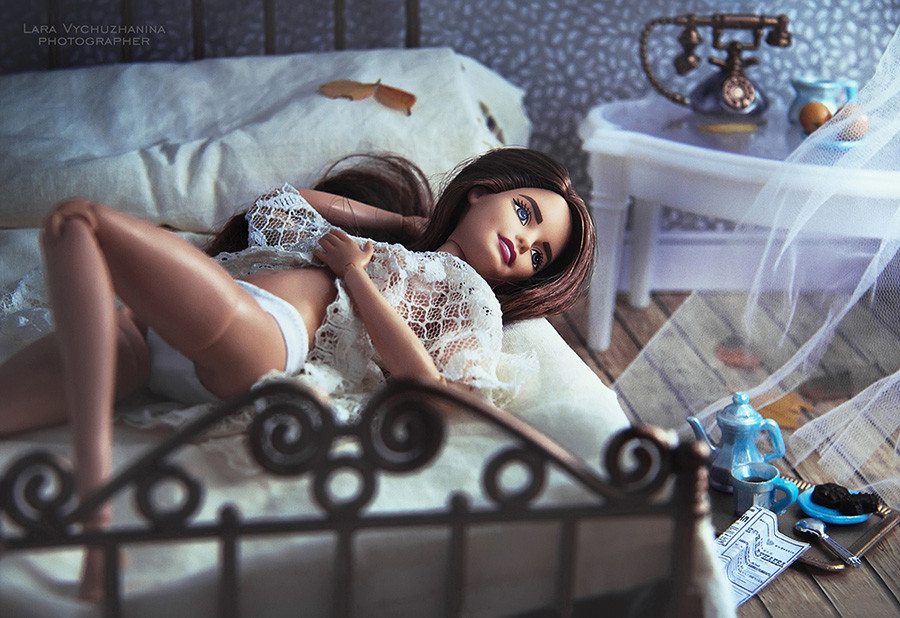 Lara Vychuzhanina
As Lara imagines, sometimes it's useful to draw sketches – they help to envisage the composition and understand what should be located in a particular part of the frame. "If I take photos in artificial lighting, then it takes quite a long time to set it in the right way," she says.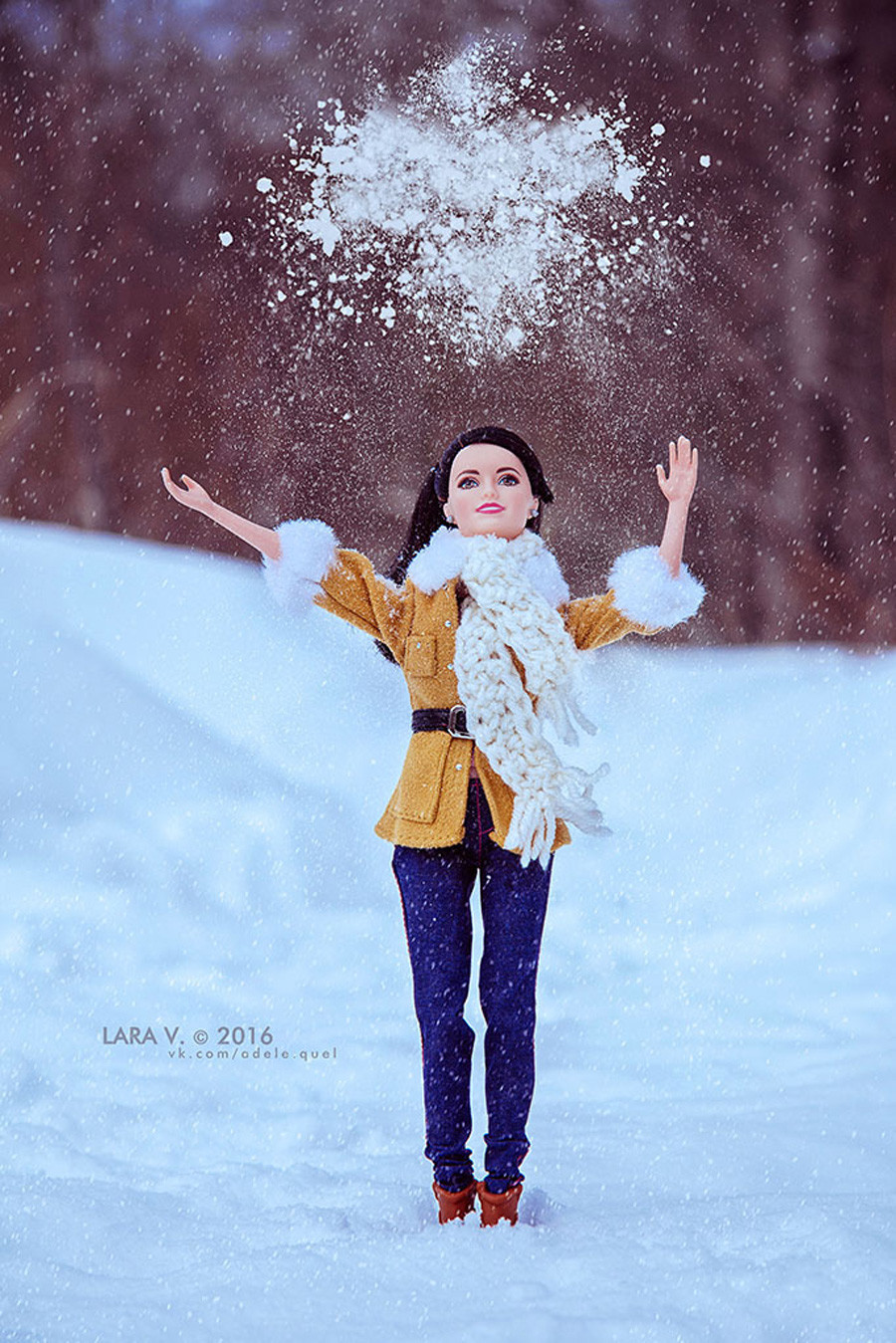 Lara Vychuzhanina
The photo shooting usually doesn't last long, and then Lara does post-production. The whole process of producing a complex photo usually takes around five hours.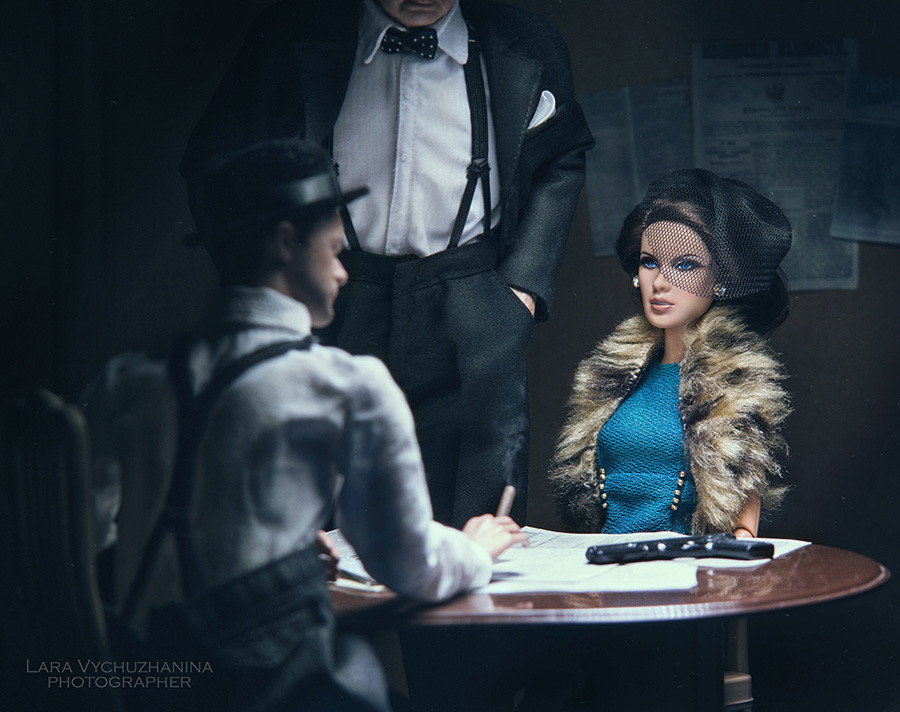 Lara Vychuzhanina
"I work in the genre of catalog shoots, which largely doesn't allow for much creativity, so the dolls are basically just a hobby for the soul. Sure, I'd like to turn it into something that I could earn money with, participate in different exhibitions, do workshops and take photos of dolls for commissions," Vychuzhanina admits.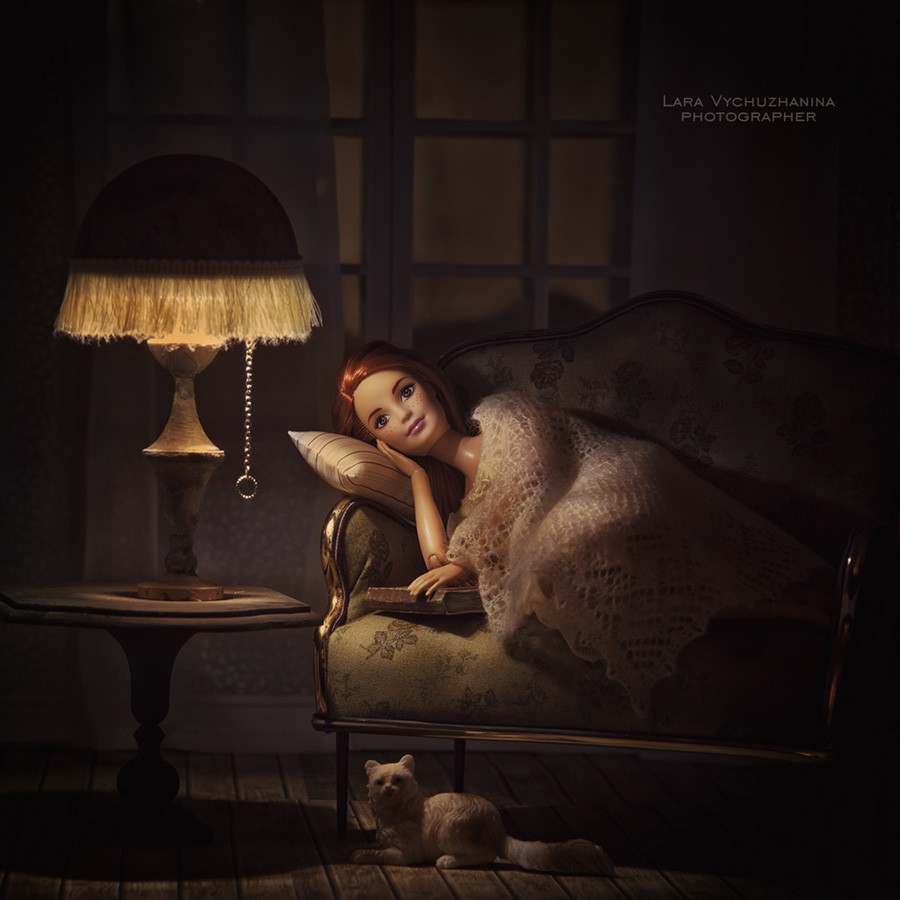 Lara Vychuzhanina
Lara is not alone in her hobby - there are many online communities of doll photographers and some of them are very talented, she says.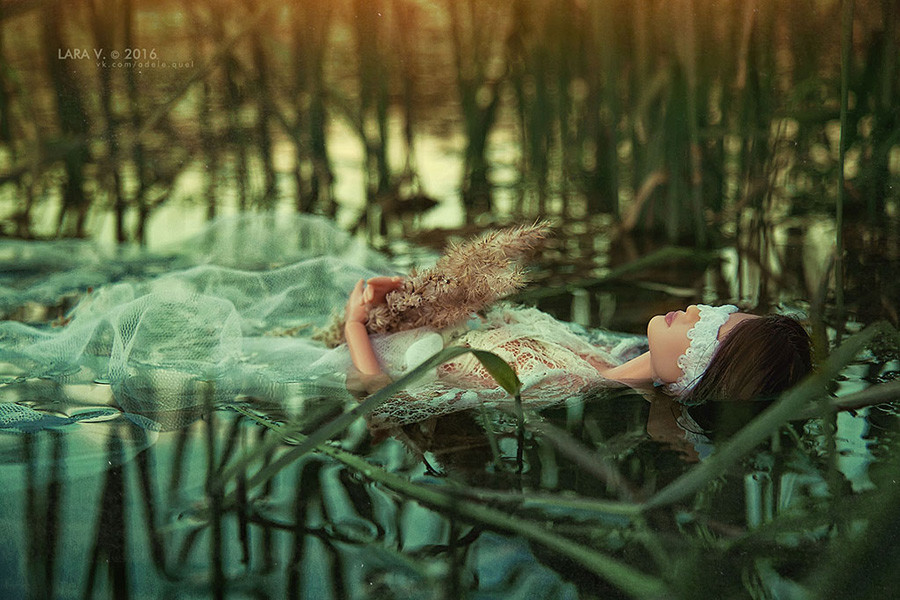 Lara Vychuzhanina
Lara sees the future of her photography getting as close to human photography as it can be. "A doll is not a person, and its face cannot change, so it is totally up to the photographer to transmit a particular emotion to the viewer with his or her professional skills," Lara argues. "That's why so much focus is put on lighting, color, angle, and perspective. Using all these tools in the right way can make a doll look alive in a picture. Every doll photographer should seek to achieve that."
If using any of Russia Beyond's content, partly or in full, always provide an active hyperlink to the original material.