Top 7 Russian movies that won people's hearts (and wallets)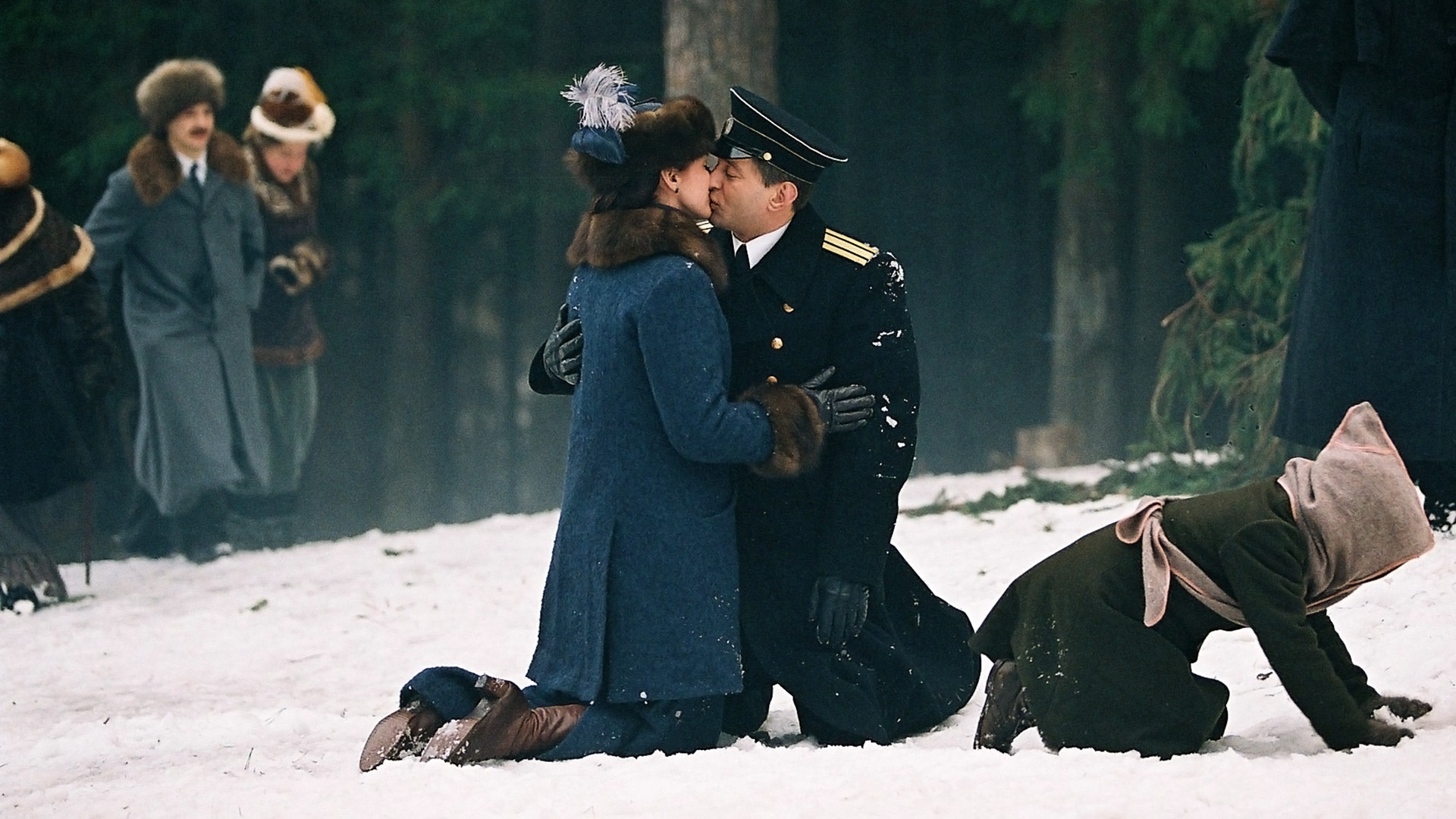 These movies have so far raked in the most money at the box office since the fall of the Soviet Union - they are definitely worth a watch.
7. Day Watch (2005)
Box office - $31 mln
One of the first most successful movies in the history of the modern Russian cinema, Day Watch, is the sequel to Night Watch (2004). It tells the story of conflict between two groups of people with supernatural abilities: Dark Others, who are on the side of evil and darkness, and Night Watch who protect people from them. For centuries, the two sides upheld a fragile truce but now it seems war is ready to break out…
6. Admiral (2008)
Box office - $34 mln
Admiral follows the tragic life of Admiral Alexander Kolchak, one of the main leaders of the White Movement during the Civil War in Russia (1917-1923). The movie doesn't limit itself to battle scenes, but also shows the romantic relationship between Kolchak and poet Anna Timiryova.
5. Viy (aka Forbidden Empire) (2014)
Box office - $34 mln
Viy, based on the mystical novel by Nikolai Gogol, tells story of the British cartographer Jonathan Green who suddenly ends up in a remote village in Western Ukraine during the 18th century. Here he face's unexplained events and terrifying creatures from local folklore. In 2018, a huge-budget Russian-Chinese sequel to Viy, Viy 2: Journey to China, will be released. In this movie, Jason Flemyng and Charles Dance from the first part will be joined by Jackie Chan and Arnold Schwarzenegger.
4. Yolki 3 (2013)
Box office - $38 mln
Yolki 3 (Christmas Tree 3) is the third part of the popular comedy franchise released in Russia before New Year and today boasts six movies. This film depicts several people in different cities across the country who experience strange situations on New Year's Eve. It turns that these unknown people are somehow connected.
3. The Irony of Fate 2 (2007)
Box office - $49 mln
This movie is a sequel to one of the most popular Soviet movies – The Irony of fate (1975). In the original movie Muscovite Evgeny Lukashin gets drunk and is mistakenly sent by his friends to Leningrad (St. Petersburg) by plane in an unresponsive state. There he reaches the flat he thinks is his own, since his Moscow address also coincidentally exists in the northern city. In the flat, Lukashin meets Nadya who he falls in love with despite his bride waiting for him at home.
However, in the sequel we see that relations between Evgeny and Nadya ended with nothing and they went their separate ways. By irony of fate, Evgeny's son Kostya gets drunk and flies to St. Petersburg where he arrives at the same flat and meets Nadya's daughter, also named Nadya. Nevertheless, all is not what it seems...
2. Stalingrad (2013)
Box office - $51 mln
During the Battle of Stalingrad, a group of Russian soldiers holds a strategic building in the destroyed city. There they find a female survivor in the ruins and adopt her as their mascot.
1. Three seconds (aka Going Vertical) (2017)
Box office - $53 mln
Three Seconds rapidly became № 1 among the highest-grossing Russian movies. It tells the story of the dramatic and controversial men's basketball final at the 1972 Olympic Games in Munich. It seemed then that the U.S. team won the game by one point, but due to technical errors the last three seconds of the game were replayed, and the Soviets claimed victory. However, the Americans never accepted defeat.
Here you can find the five best movies of 2017 you need to watch.
If using any of Russia Beyond's content, partly or in full, always provide an active hyperlink to the original material.