For centuries icon painting was the only fine art in Russia. But Catherine the Great, who was born a German princess, cultivated a taste for Western-style painting. While she set a trend and passion for collecting art, after her reign men took the lead in this area. The late 20th and early 21st centuries, however, have seen this gender situation once again change direction.
1. Ekaterina Furtseva, Soviet Minister of Culture, 1960-1974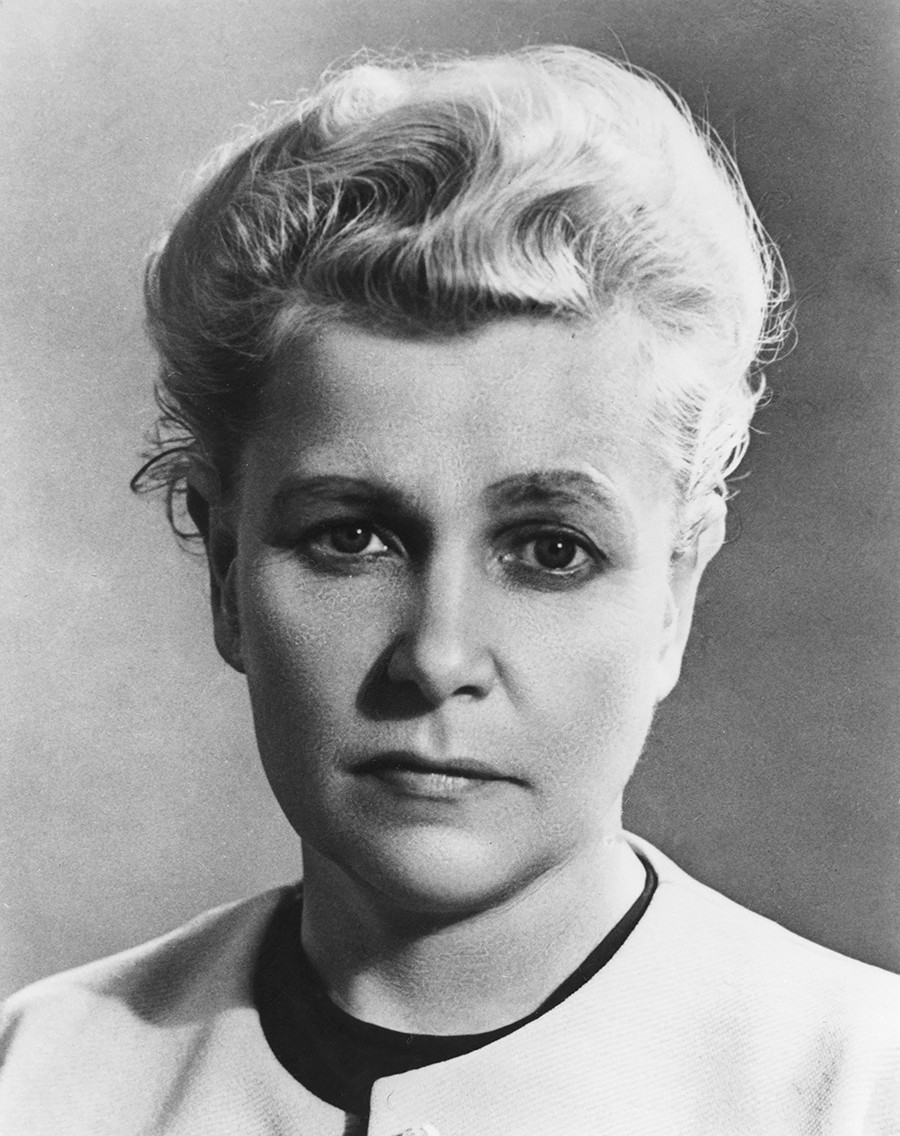 Furtseva was a controversial minister and a woman with a strong character who unfortunately was told to be rather incompetent. She censored theater performances and films, and banned concerts of famous foreign bands such as The Beatles and The Rolling Stones. Those writers, musicians and artists who she didn't like were often excluded from all official events and institutions, and sometimes prosecuted for anti-Soviet activity.
Of course, this was the Soviet Union, and it's hard to imagine any high-ranking official who would allow freedom in the arts. Nevertheless, during her 14 years as culture minster, she did many important things for Russia, especially in the museum sphere.
Thanks to her, some of the world's greatest art works were exhibited in leading Soviet museums, such as Leonardo da Vinci's Mona Lisa, and Tutankhamun's treasures. She also arranged exhibitions from the Dresden Art Galleries and New York's Metropolitan Museum of Art, and she returned to the Soviet Union some of Nikolai Roerich's legacy.
2. Irina Antonova, director of the Pushkin Museum of Fine Arts, 1961-2013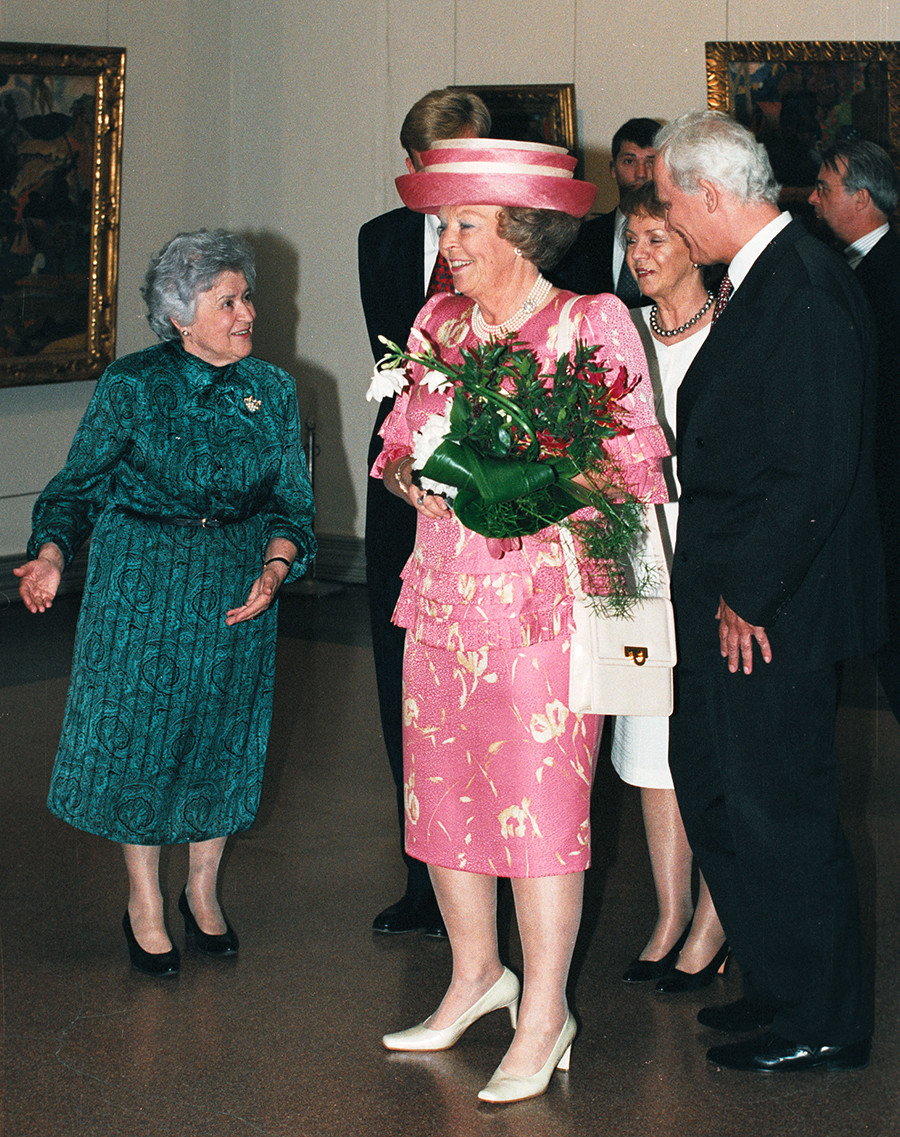 Queen Beatrix of the Netherlands speaks to Irina Antonova (L) on June 6, 2001 during a visit to the museum in Moscow
Getty Images
Without any exaggeration this woman is a giant in the museum world, a living legend. As director of one of the country's main museums for 52 years, she is still working as the museum's president, at the age of 96.
"It was very easy to ban anything," she recalled in a documentary devoted to the museum's 100th anniversary. "But the Pushkin Museum was allowed to do things that were usually forbidden for others," for example showing "less venerable" artists as the Impressionists and Post-Impressionists.
"The Iron lady of Russian art" succeeded to get permission to reorganize the museum and display masterpieces of Western art such as Auguste Renoir and Paul Gauguin, which originally had been in the collections of the Tsarist-era art patrons, Sergey Shchukin and Ivan Morozov. These paintings were not exhibited because they were considered "harmful bourgeois art."
She also arranged an exhibition of Heinrich Schliemann's Trojan gold, which was taken from Germany as trophy art in 1945 and secretly held in the museum's storage until 1996.
3. Olga Sviblova, director and founder of the Moscow House of Photography (now Multimedia Art Museum)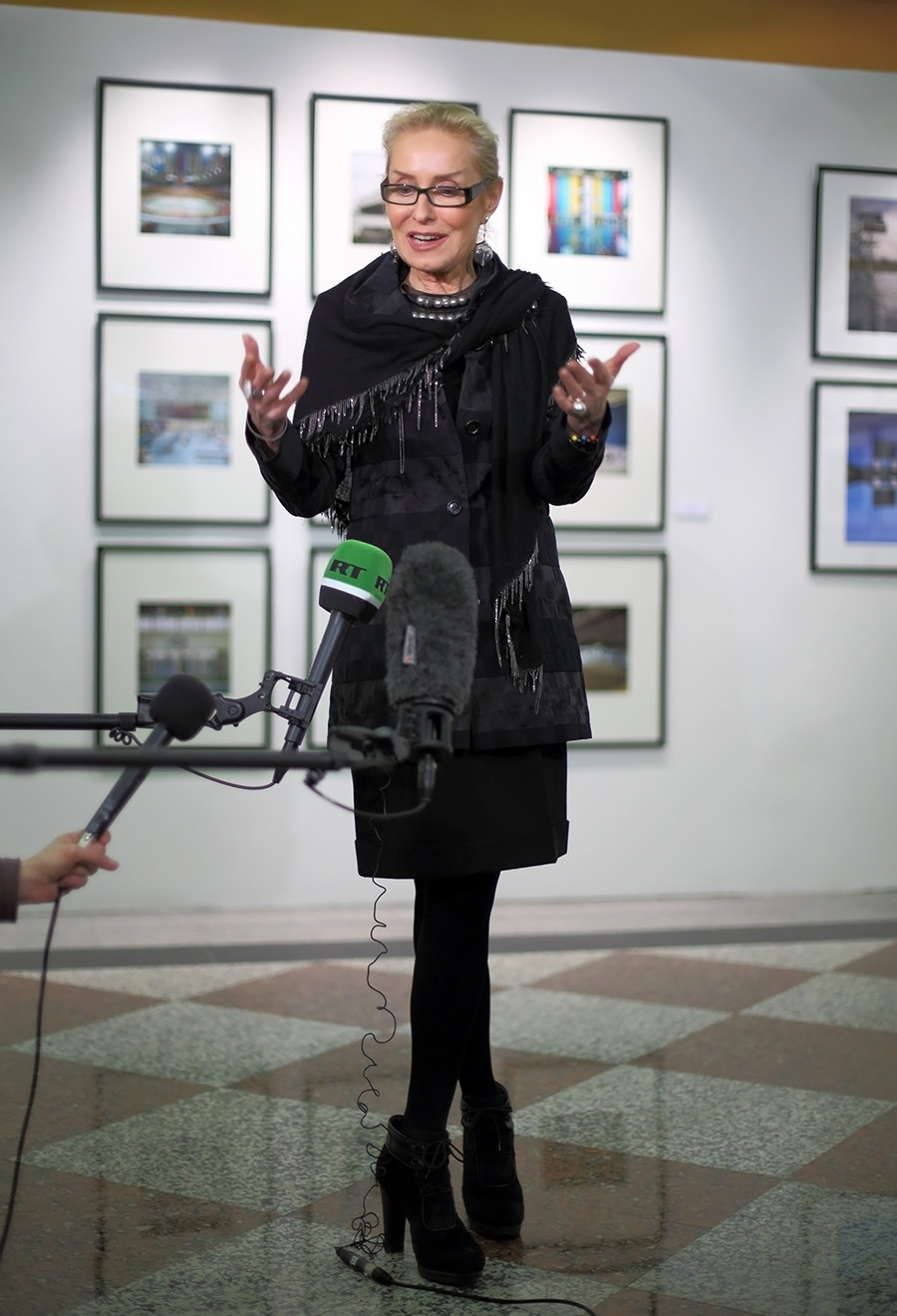 Olga Sviblova
Legion Media
As a woman with fine taste and style, Sviblova founded the House of Photography that over the years became a major art center and is today called the Multimedia Art Museum. With the largest collection of Russian photography, it has given Russian audiences perhaps the only chance to see many great photographers, ranging from Alexander Rodchenko and Henri Cartier-Bresson to Helmut Newton and Annie Leibovitz.
Seemingly working 24/7, Sviblovo is known to make unhappy journalists wait for hours outside her office, but then she'll talk for hours with them, even until late night.
Sviblova also opened the Rodchenko School of Photography and Multimedia, which is the country's most prestigious educational institution in this field. Its graduates go on to successful careers and frequently win international awards.
In 2007 and 2009, she curated the Russian pavilions at the Venice Biennale of Contemporary Art. In 2016, she curated the exhibition, "Collection! Contemporary Art in the USSR and Russia, 1950-2000," at the Centre Georges Pompidou, which was subsequently gifted to that museum.
4. Dasha Zhukova, founder of the Garage Museum of Contemporary Art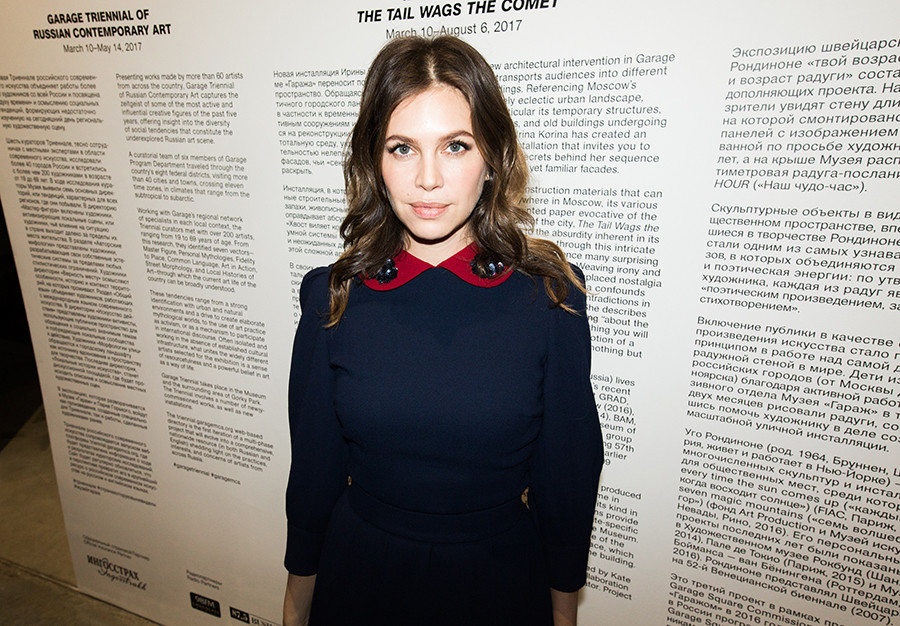 Dasha Zhukova
Getty Images
Constantly listed in ArtReview's 'Power 100', Zhukova is probably the rare example when a girlfriend of a billionaire has become famous on her own, because of her art patronage.
One cannot underestimate the revolution she unleashed when in 2008 she opened the first major contemporary art museum in Moscow. It was originally housed in the Constructivist-style Bakhmetyev Bus Garage, built in the 1920s. Inspired by its past functon, Zhukova named her museum, "Garage," and it has given thousands of young people a chance to see contemporary art, often for the first time.
In 2015, Garage reopened in a new building in Gorky Park, displaying an installation by Japanese artist Yayoi Kusama. It was also the first museum to bring to Russia famous artists such as Mark Rothko, Antony Gormley and many others.
As the Financial Times once wrote, "she contributed to a sea of change in Moscow's cultural scene."
5. Stella Kesayeva, founder and president of Stella Art Foundation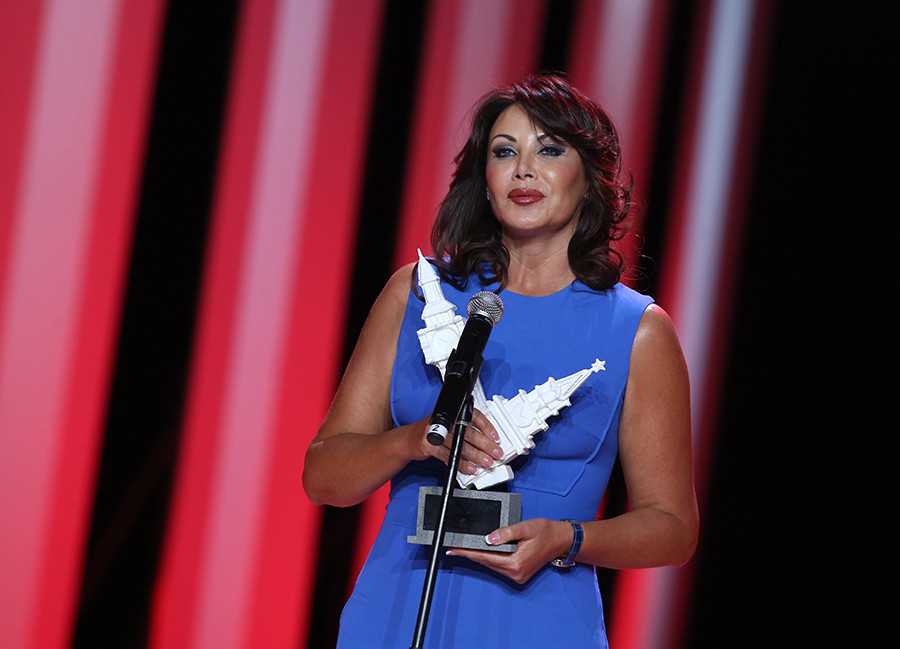 Stella Kesayeva
Vyacheslav Prokofyev/TASS
Stella Kesayeva has been a pioneer in popularizing Russian conceptual art of the 1960s, exhibiting these artists in Vienna, Thessaloniki and New York.
She was also a commissar of the Russian pavilion at the Venice Biennale in 2011, 2013 and 2015. Moreover, she has a publishing program and charitable foundation that supports Russian artists.
6. Zelfira Tregulova, director of the State Tretyakov Gallery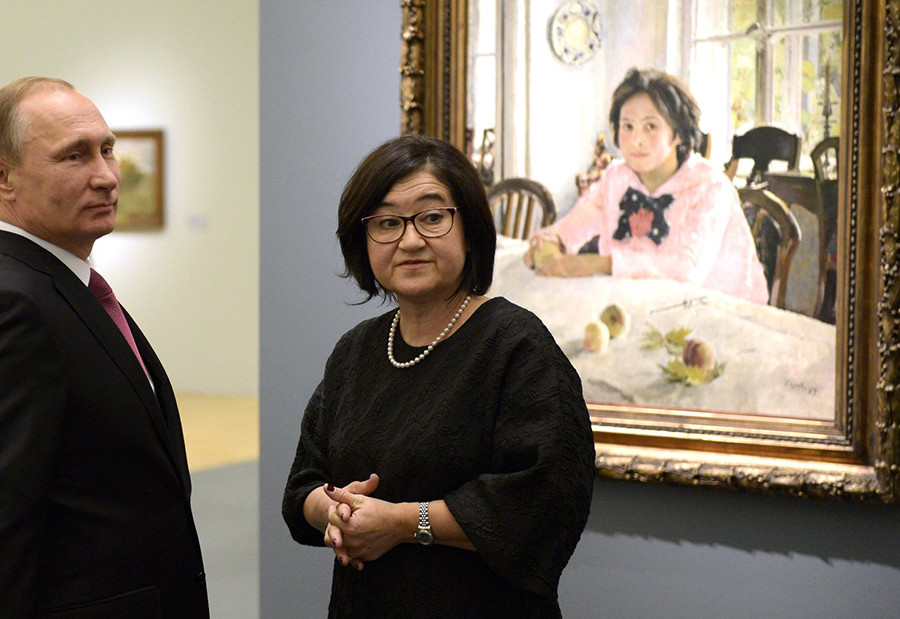 Zelfira Tregulova leads a tour for Vladimir Putin
Press photo
Tregulova is sometimes called Russian curator No 1, because thanks to her efforts Russian art has been exhibited around the world.
Even though a former curator of the Moscow Kremlin Museums, Tregulova is in fact an expert in the Avant-garde and Sots Art. In 2015, she was tapped to head Russia's main museum for national art – the Tretyakov Gallery. One of her top priorities is changing the vector of the museum's development, actively supporting contemporary art.
7. Natalia Opaleva, art collector, founder of Az Museum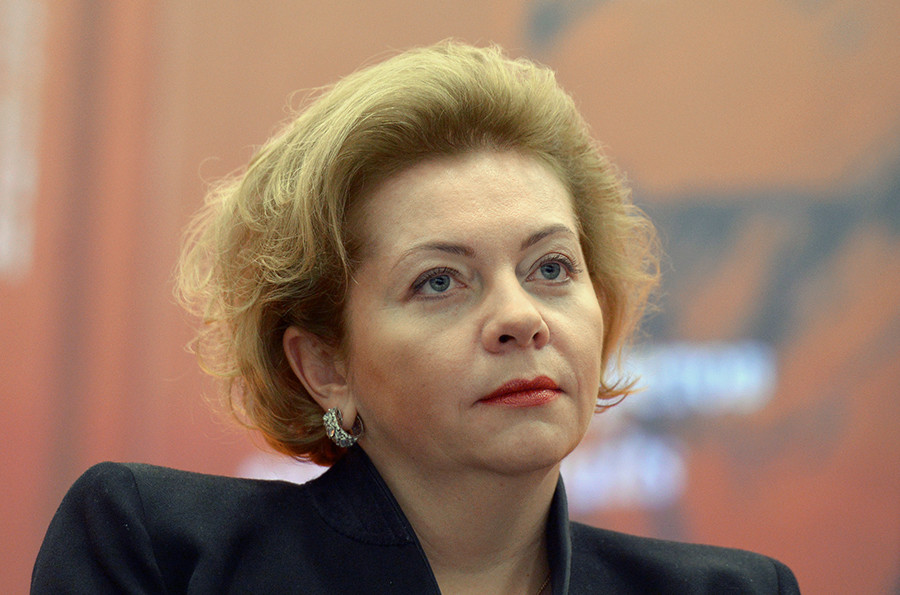 Natalia Opaleva
Evgeny Biyatov/Sputnik
Opaleva, who is deputy president of a bank, one day fell in love with art. During an exhibition she saw a painting by the enfant terrible of the Russian art scene, Anatoly Zverev. It was a portrait of curator Polina Lobachevskaya, and then by accident Opaleva met Lobachevskaya. They decided to take a brave step – to create the only art museum in Russia devoted to Zverev.
Daughter of the famous art collector, Georgy Kostaki, gifted about 600 works by Zverev to the museum. In addition to Zverev's works, Opaleva popularizes and exhibits Russian nonconformists in her museum, as well as all over the world.
8. Marina Loshak, director of the Pushkin Museum of Fine Art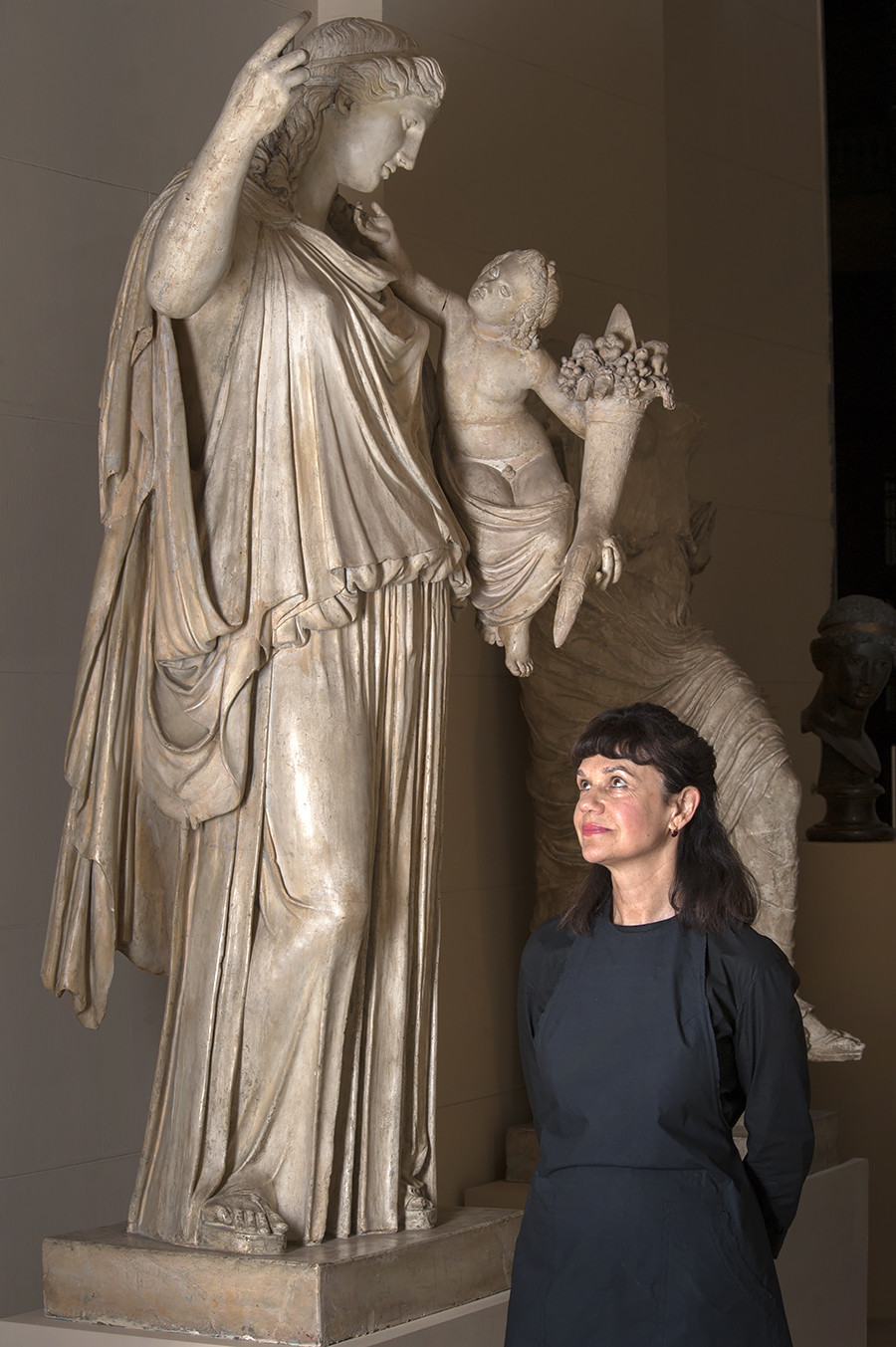 Marina Loshak
Olga Melekestseva
After half of century of Antonova ruling the museum, in 2013 it was a challenge for Marina Loshak to take the reins. As an expert in the Avant-garde, she breathed new life into the museum, integrating contemporary art with antique statues.
Under her leadership the Pushkin Museum has already seen exhibitions of such prominent contemporary artists as Belgium's Wim Delvoye, and Chinese powder calligrapher Cai Guo-Qiang.
In 2017, she was a commissar of the Russian pavilion at the Venice Biennale, and she was the first to bring young Russian artists there.
9. Inna Bazhenova, founder of IN ARTIBUS foundation, publisher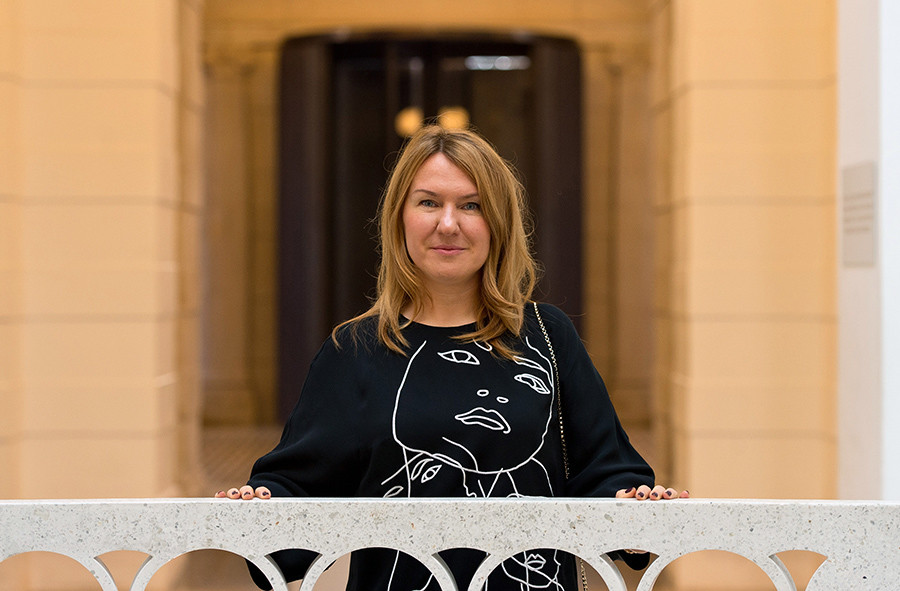 Inna Bazhenova
Getty Images
Bazhenova started collecting art in 2000, and has participated in dozens of European conferences devoted to Russian art. Works from her collection travel all around the world. She also launched the IN ARTIBUS foundation, and a gallery in Moscow where Russian and international art from different museums and private collections are exhibited.
In addition, Bazhenova opened a Russian version of London-based The Art Newspaper, and founded 'The Art Newspaper Russia' prize.
10. Yelena Gagarina, director of Moscow Kremlin Museums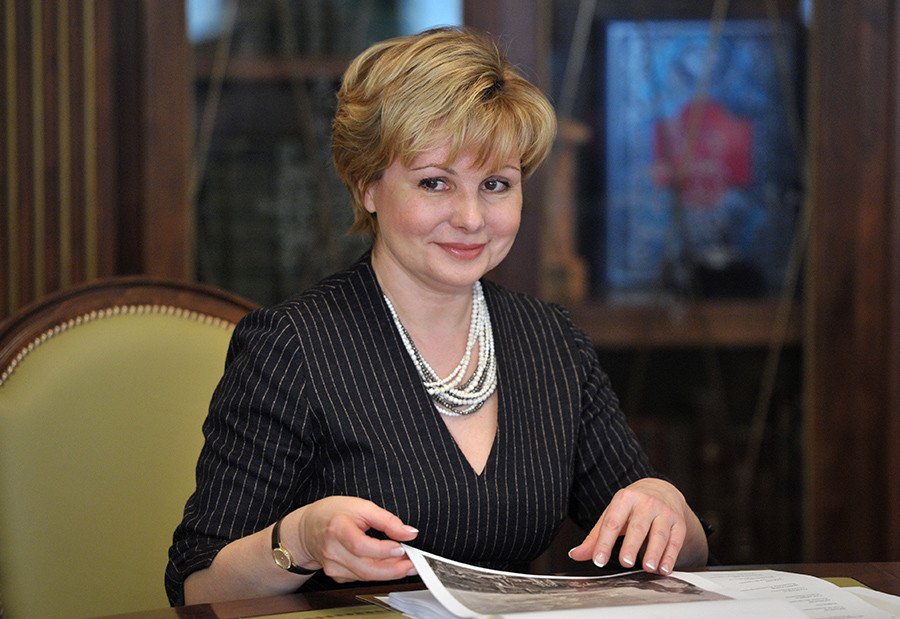 Alexei Druzhinin/Sputnik
The daughter of Yuri Gagarin doesn't need an introduction. Since 2001, Yelena has been director of the country's main treasures – the Kremlin Museums. In this massive complex are items from the 15th century and up to modern days: a collection of state regalia, coronation costumes, diplomatic gifts, carriages and much more.
In recent years under Gagarina, the museum has started welcoming great foreign collections, such as currently displaying treasures of China's Ming Dynasty.
Gagarina made a massive inventory of all the Kremlin collections, and has started actively working on profiled exhibitions for students and schoolchildren. On the museums' bilingual website Gagarina talks directly to visitors through video asking not to hesitate to contact the museum and keep in touch.
Before coming to the Kremlin she worked as an art expert specializing in works on paper at the Pushkin Museum of Fine Arts.
Read more: 5 fantastic reasons to visit the Pushkin Museum
If using any of Russia Beyond's content, partly or in full, always provide an active hyperlink to the original material.