Russia is counting down the days to the opening of 2018 FIFA World Cup™. Within the course of a month, from June 14 to July 15, more than two million people will watch the football extravaganza in 12 stadiums located in 11 cities. But what else is there to do except supporting your favorite team? Well, how about some culture! Here's our guide.
Moscow
Party: Kick off the World Cup

™

with BUD in Gipsy
The official sponsor of the World Cup™, BUD Alcohol Free, is celebrating the event by hosting a party at Moscow's Gipsy nightclub. Revellers will be treated to performances by Americans DJ Diplo (June 14) and rapper Ludacris (June 15), Dutch DJ Oliver Heldens (June 16 ), and Brazilian DJ Alok (June 22 and 23). The party starts at 11 p.m. Check out BUD's Instagram and Facebook page to join up to events.
First Chess & Jazz Festival
Lovers of jazz and chess are invited to the Hermitage Gardens in the Russian capital on July 7 to enjoy a lineup of great acts. The likes of Grammy award winner CeeLo Green, Brooklyner Cory Henry with his band the Funk Apostles, star of the London underground Kamaal Williams (aka Henry Wu), as well as Russian jazz bands - will be entertaining the crowds. Tickets are available on the official website.
Exhibition: 'Not Only Football'

The New Tretyakov Gallery on Krymsky Val focuses on 20th century art, but it has prepared a special display for the World Cup. Painting and sculptures devoted to sports will be on show starting May 9 and continuing until Sept. 11. Free Entrance with a fan ID!
Exhibition: 'Vasily Vereshchagin'
If you happen to visit the New Tretyakov Gallery, then don't miss another great retrospective – 500 works by outstanding Russian artist Vereshchagin that reflect the artist's time on the front lines and travel to exotic places: Turkestan, the Balkans, and India, as well as his Russian North and Japanese series.
Cosmonautics and Aviation Center
Don't miss the chance to visit the Soviet-era VDNKh park and enjoy its Stalinist architecture, not to mention the country's recently-opened space museum complex that features more than 120 unique aircraft and spacecraft, as well as rare photos and videos. In its unique 5D cinema you can watch the story of the cosmos, from the Big Bang to the prospects of colonizing Mars.
Exhibition: 'The history of Russian football'
Visitors can play football on rare Soviet game machines, as well as play the first cult computer games and games on consoles.
Ballet: 'Anna Karenina' in the Bolshoi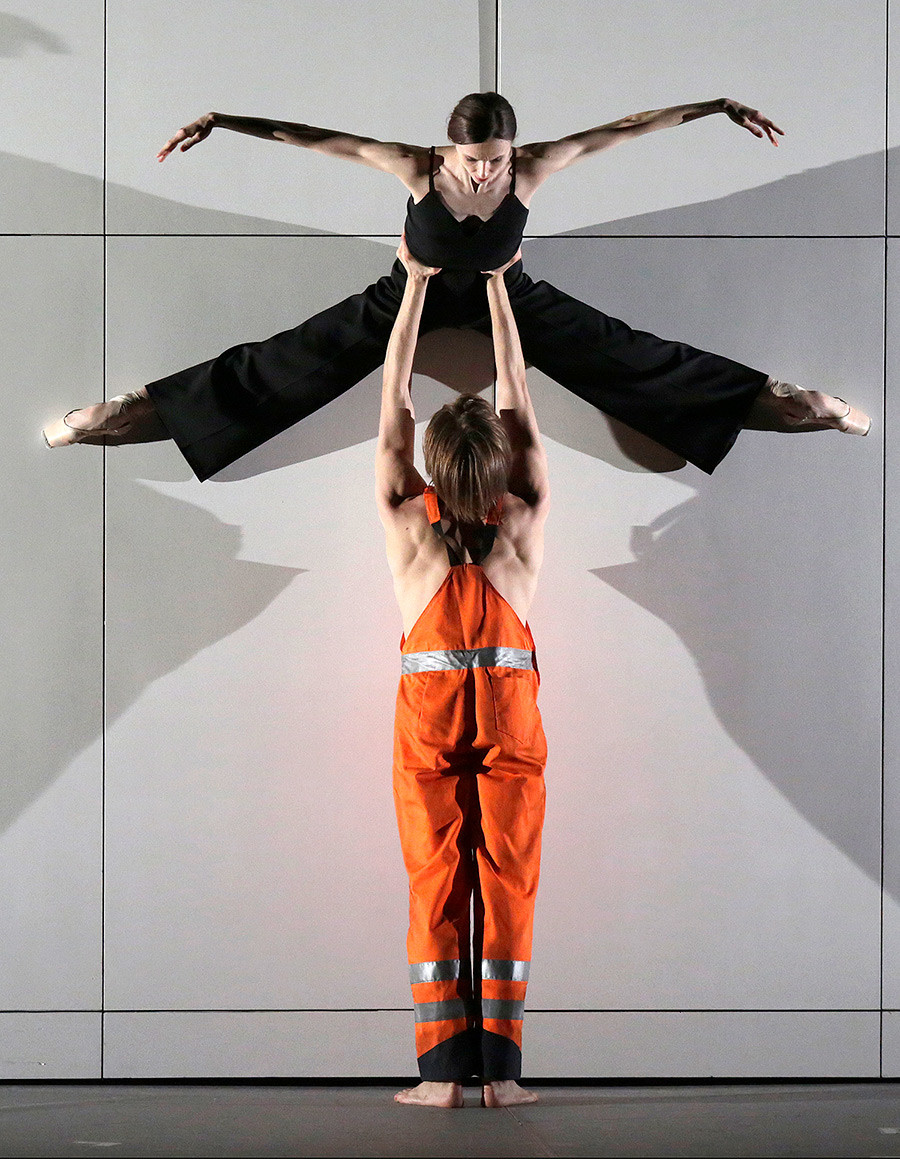 'Anna Karenina' in the Bolshoi
Press photo
Not many theaters in Moscow provide subtitles to their performances (the list of the best is here), so we advise you to go to the ballet, and the Bolshoi Theater offers the chance to see an excellent ballet by John Neumeier.
St. Petersburg
Zemfira on stage during FIFA Fan Fest
If you want to hear live a legend of Russian rock music, then this is your chance. One of Zemfira's rare performances will delight football fans on July 12.
Exhibition: Ilya and Emilia Kabakov, 'Not Everyone will be Taken into the Future'
The State Hermitage Museum is a top place to visit and this exhibition is absolutely a must-see for anyone interested in contemporary art. In fact, this Soviet-born couple, who are now American citizens, do not often exhibit in the U.S.
White Nights: a natural phenomenon
The city itself is a work of art, and millions of tourists flood here every year during that very unique period that fortunately lasts the entire time of the World Cup. The sun sets for only a few hours during, so enjoy the city, walk around, and take a boat on the many canals and rivers.
Scarlet Sails
On June 23, St. Petersburg's most prominent festival, "Scarlet Sails," will have spectacular fireworks, a water show and of course the beautiful frigate Shtandart with its red sails will grace the Neva River. This will certainly be a once in a lifetime experience. If you only happen to visit the final draw of the World Cup – you'll be able to enjoy the Baltic Sea Festival when hundreds of yachts and ships will sail along the Neva.
Ballet: 'Swan Lake' at the Alexandrinsky Theater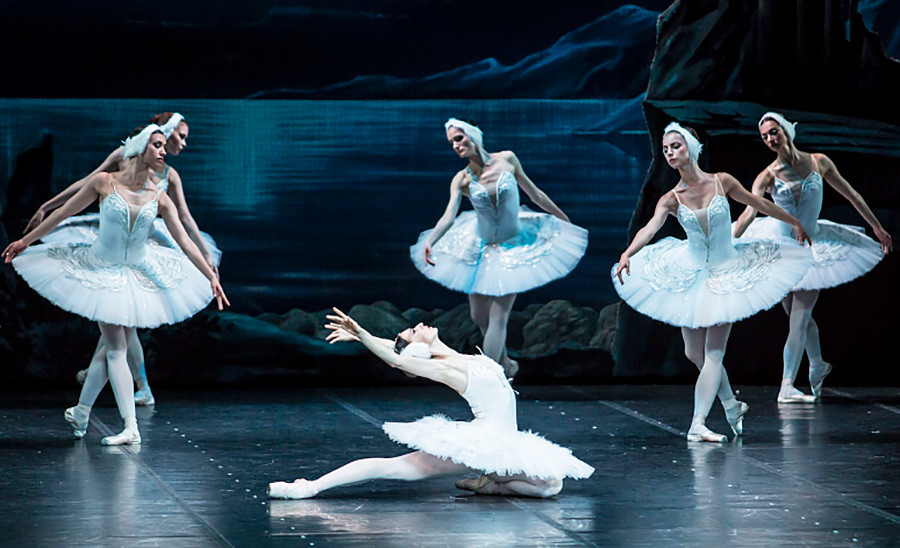 'Swan Lake' at the Alexandrinsky Theater
Press photo
This utmost classical ballet under the legendary music of Pyotr Tchaikovsky couldn't be better entertainment for your St. Petersburg cultural evening. The Alexandrinsky Theater is the first state theater in Russia, established by Peter the Great's daughter. So, one other thing to do is enjoy its interior.
Volgograd
Exhibition: 'Sergei Larenkov. Stalingrad – a view from the future'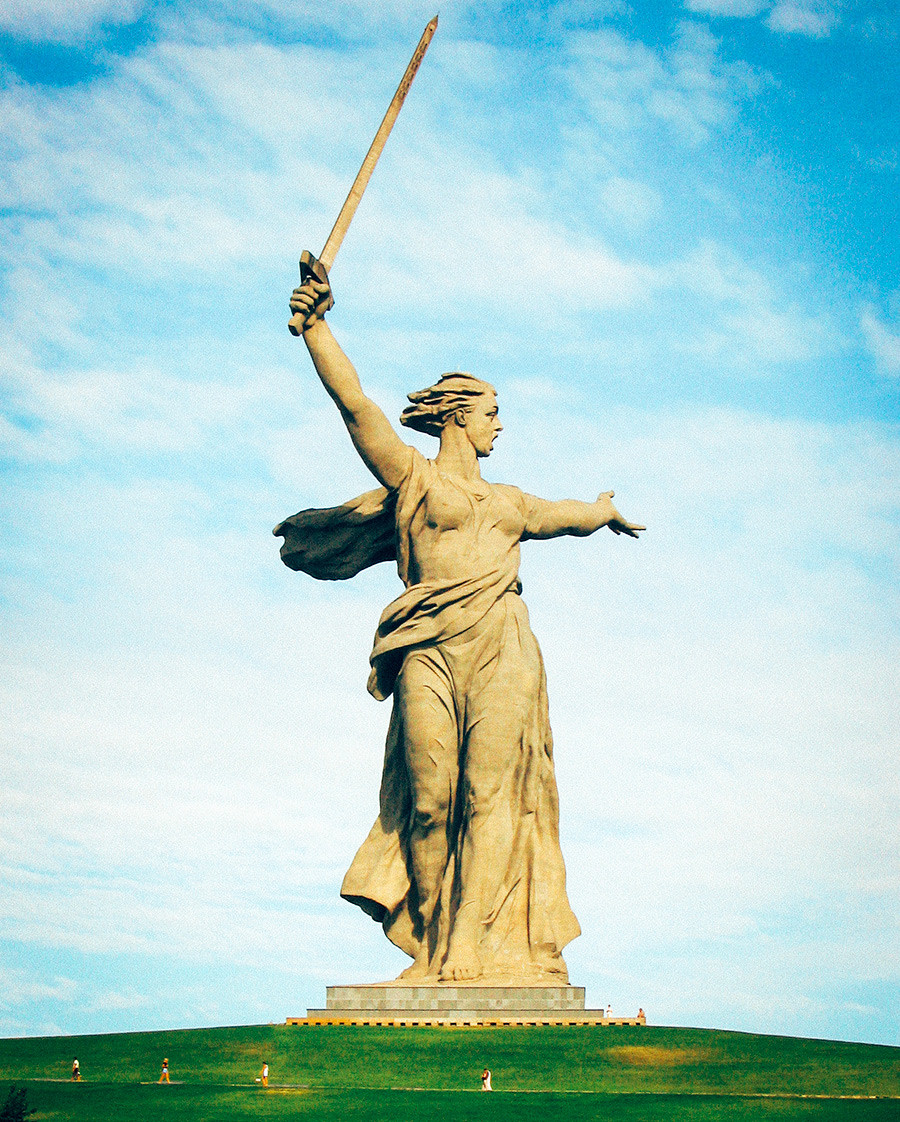 Motherland Calls monument
Alexander Legky/Global Look Press
Volgograd, previously known as Stalingrad, is a city of Soviet military glory, and so you won't be able to avoid diving into history. After seeing the massive Mamaev Kurgan and Motherland Calls monument, go to the Old Sarepta Historical-Ethnographical Museum for an exhibition of photo collages by Sergei Larenkov.
Nizhny Novgorod
Exhibition: 'The Goal'
When walking inside the ancient walls of the local kremlin, visit the Arsenal, which is now a branch of the National Center of Contemporary Arts. You can see an exhibition of historical sports photography featuring the stars of Soviet football, and an exhibition devoted to Maxim Gorky, the great Soviet writer who was born in Nizhny and who is celebrating his 150th birthday this year.
Sochi
Young World International Ballet contest
Sochi's Winter Theater usually hosts classical music performances and various cultural competitions - comedy, ballet and music. Yuri Grigorovich, the legendary Bolshoi ballet master, is welcoming young talent from all over the world, in Sochi on June 16-22.
Saransk
Folklore celebrations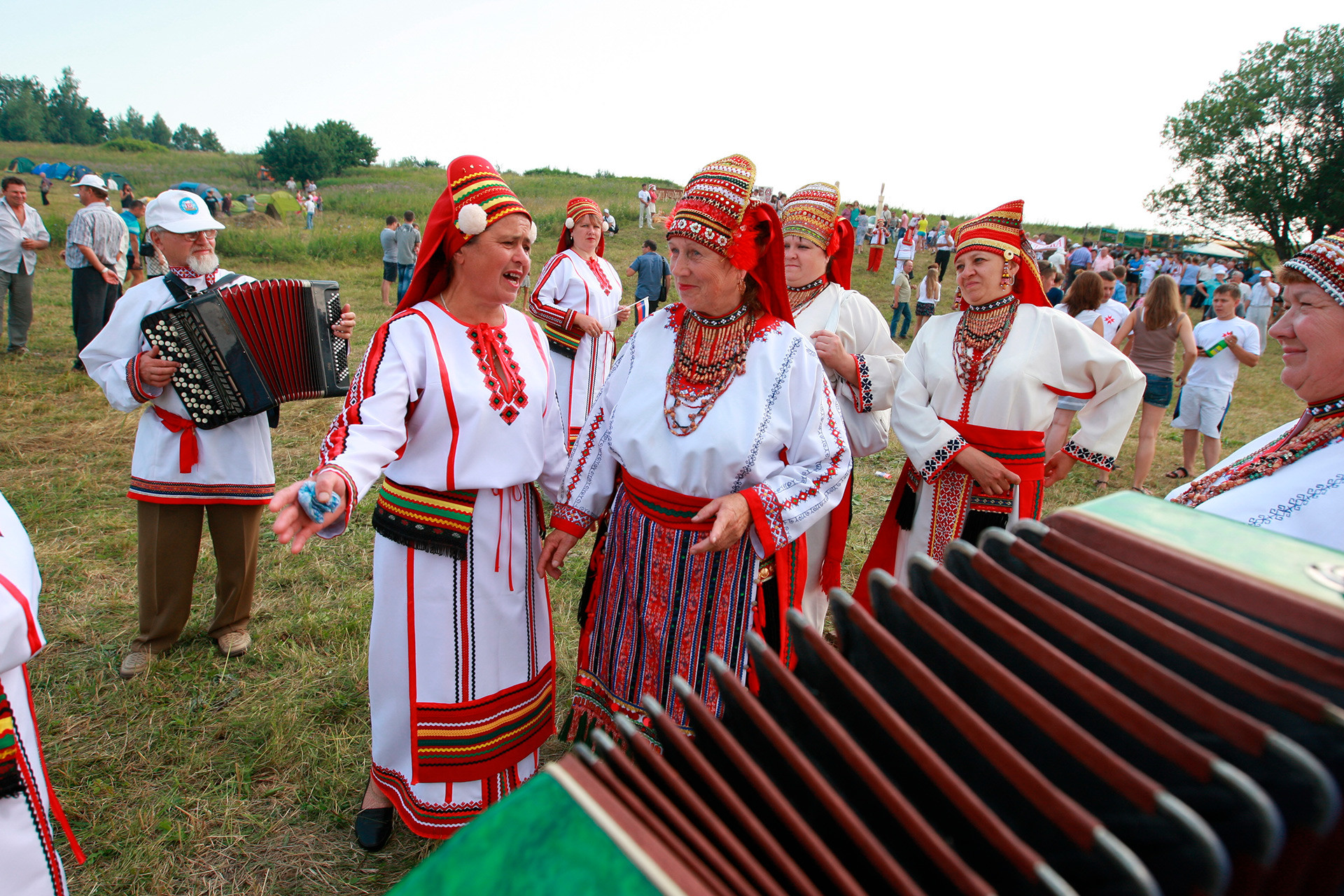 Chukaly village residents at the ethnic folklore festival in the Republic of Mordovia
Julia Chestnova/Sputnik
Saransk is the capital of Russia's Republic of Mordovia, and 40 percent of the local population is Mordovian. To feel a little exotic national spirit, head off to the village of Chukaly not far from Saransk and enjoy the ethnic holiday, which historically meant prays for a good harvest.
Yekaterinburg
Old new rock festival
This Ural city will host a night of music on June 29, so you can listen to some good old bands and younger ones such as the drum 'n' bass group, Neuromonk Feofan. The concert will be held close to the new Yeltsin Center.
For more information about cultural life in World Cup host cities, including all museum opening times and addresses please visit welcome2018.com.
Read more: 7 books you must read before visiting Russia for FIFA World Cup™
If using any of Russia Beyond's content, partly or in full, always provide an active hyperlink to the original material.