18 Russian Empire posters that will force you to buy an airplane (or powder)
Advertising posters in the Russian Empire were real art masterpieces depicting picturesque historical battles or episodes out of Slavic mythology.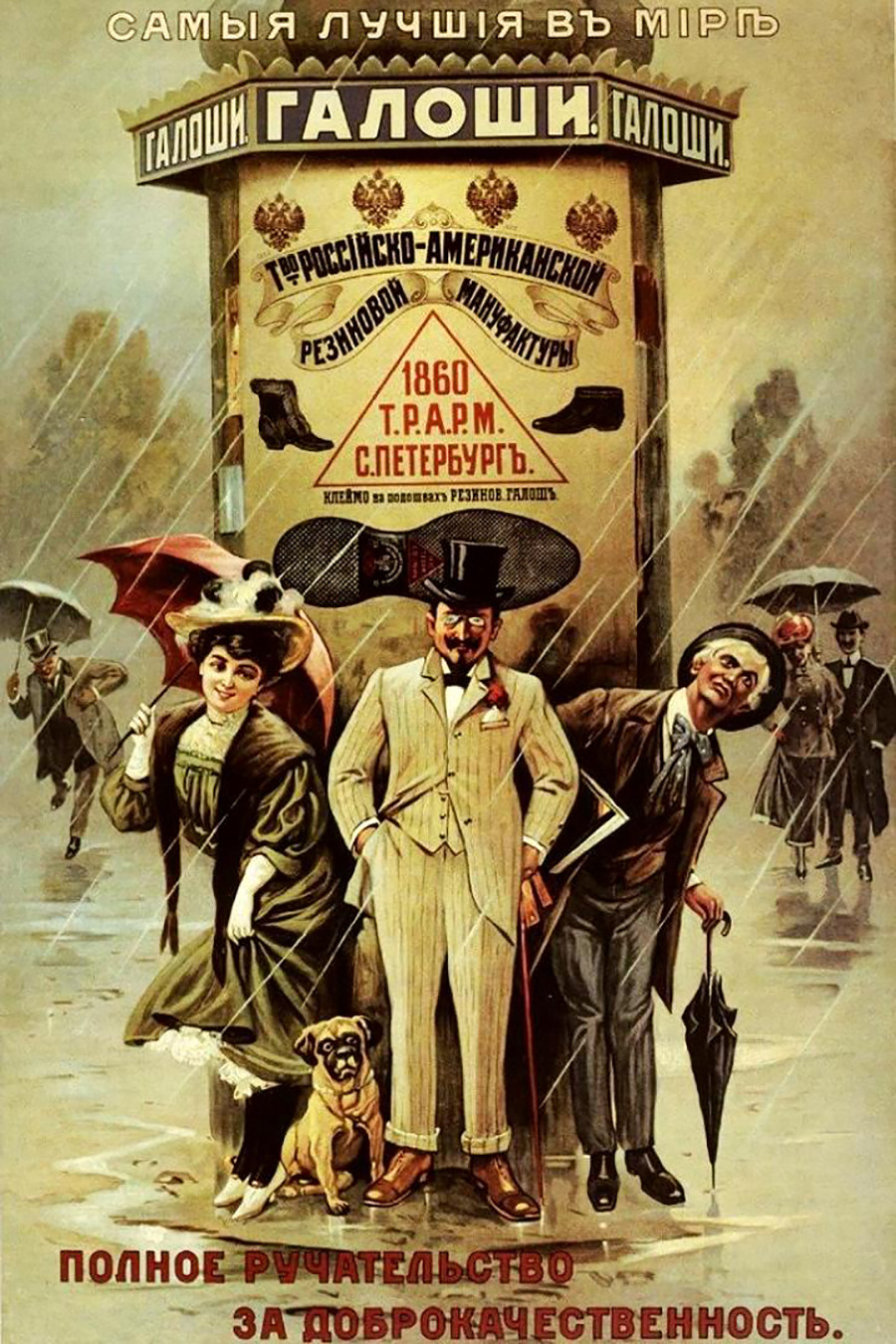 1. Advertisement for galoshes by TRARM, the first Russian rubber factory. "Full quality guarantee," says the poster.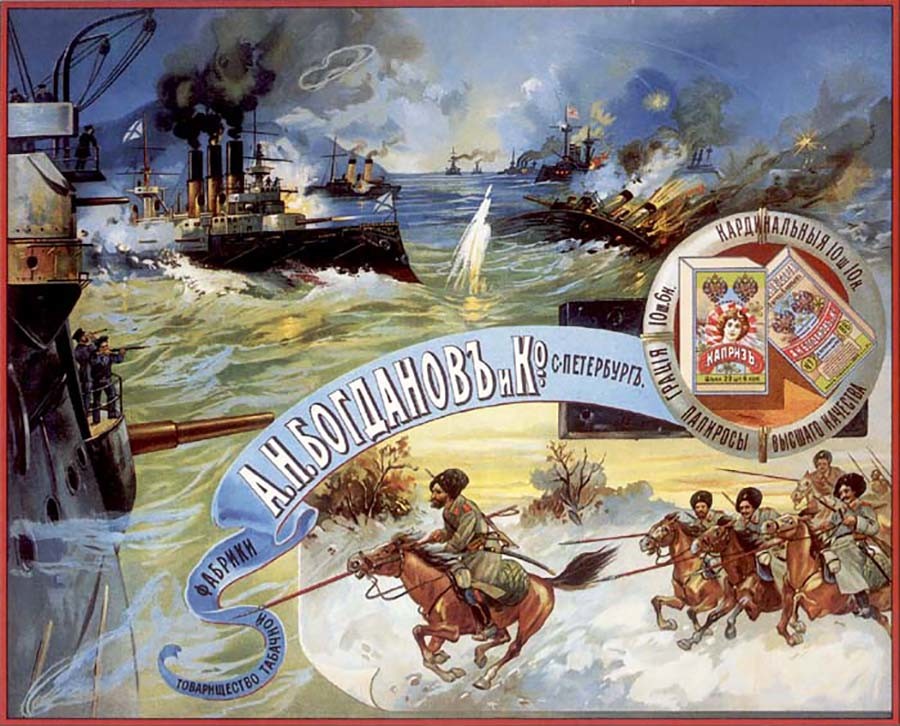 Public Domain
2. The poster advertises cigarettes by the Bogdanov & Co factory. It was issued during the Russo-Japanese war (1905) and insinuates that only real heroes smoke such cigarettes.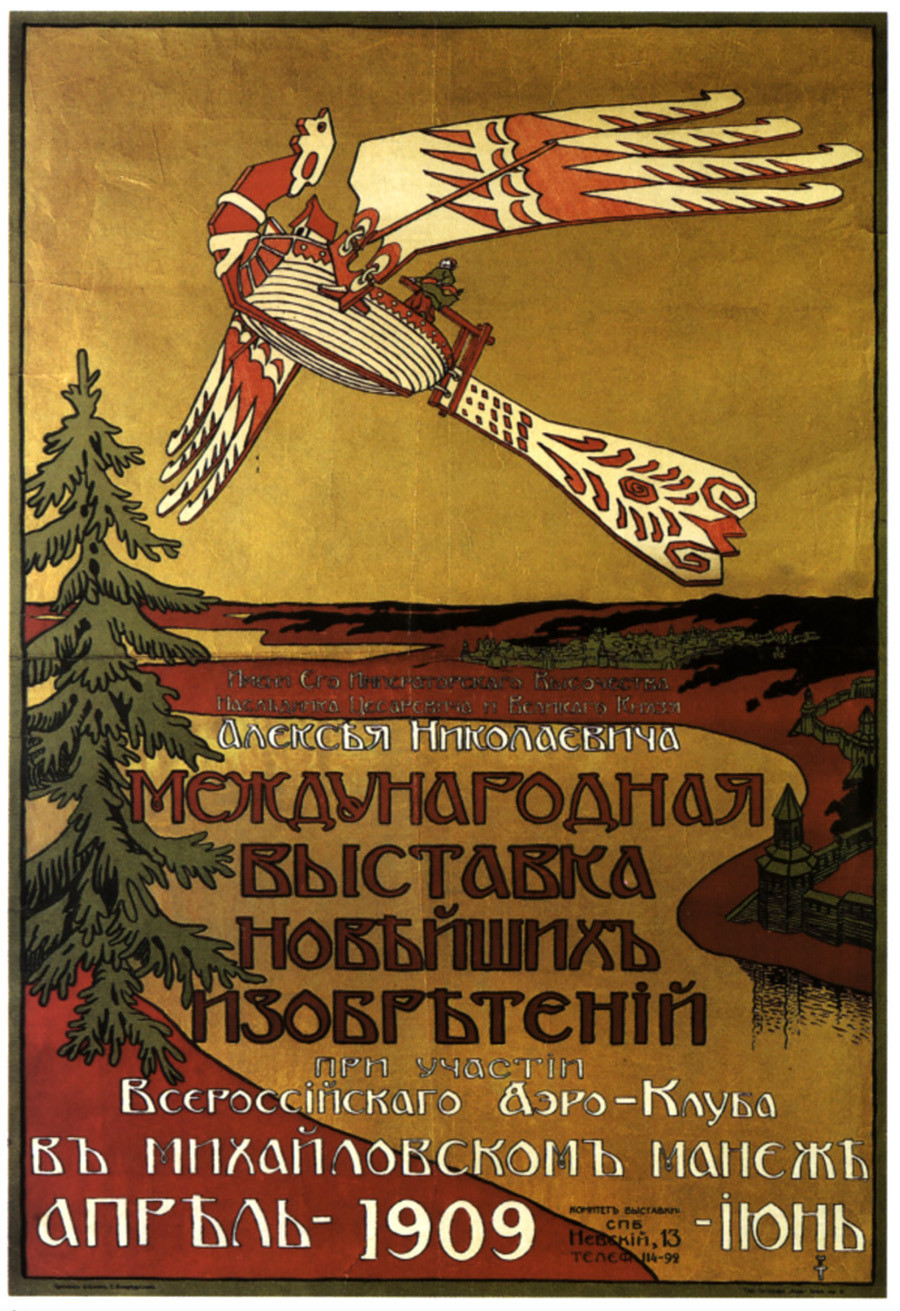 Public Domain
3. The flying ship from Russian fairy tales in this poster advertises the "International Exhibition of the Newest Inventions," which was held April-June 1909.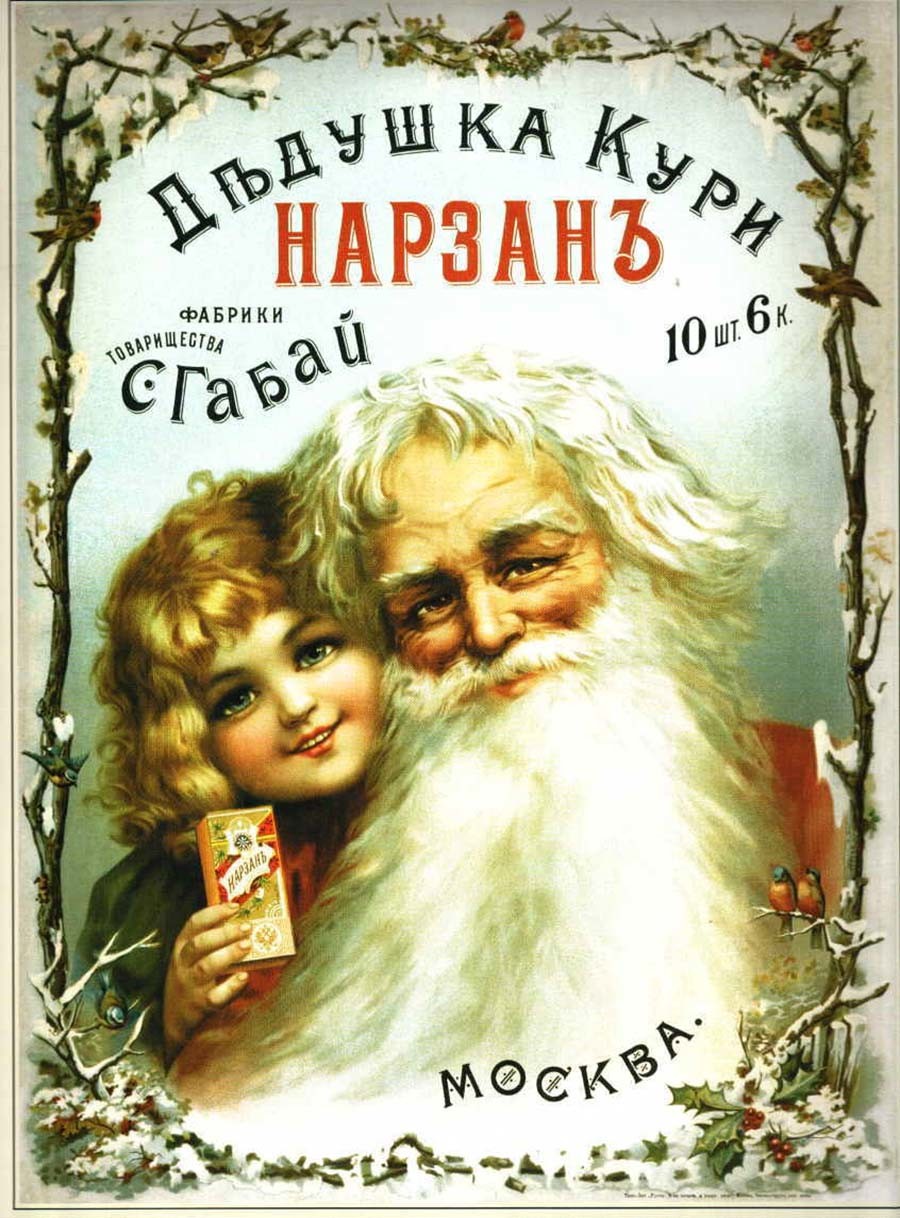 Public Domain
4. "Grandpa, smoke Narzan!" calls a small girl holding cigarettes by the S. Gabay factory.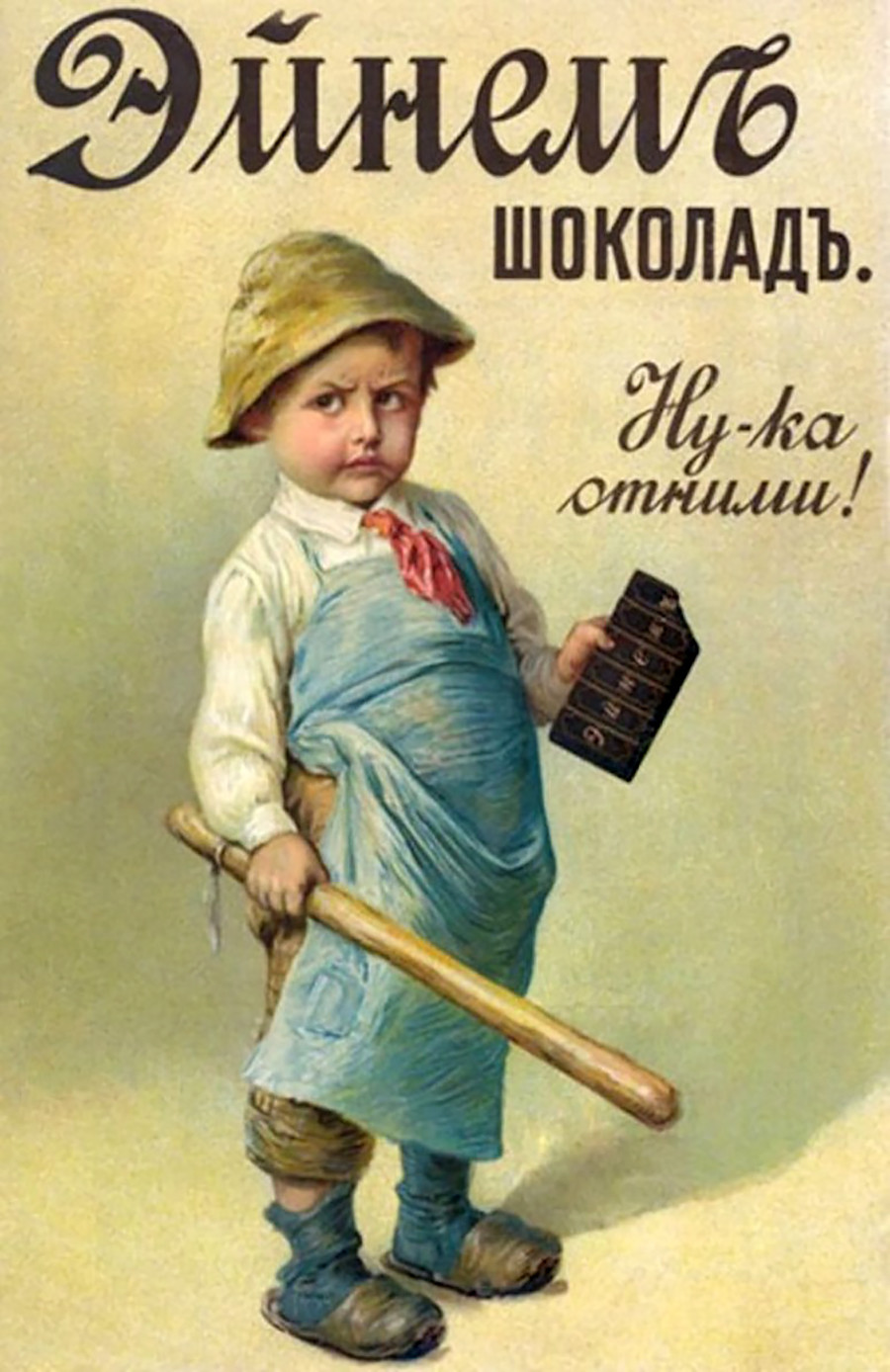 Public Domain
5. "Just you try and take it!" threatens a little boy holding a stick and chocolate made by the confectionary manufacturer Einem. Founded by the German entrepreneur Ferdinand Theodor von Einem in 1889, the factory was nationalized after the 1917 Revolution and became known as "Krasny Oktyabr" (Red October).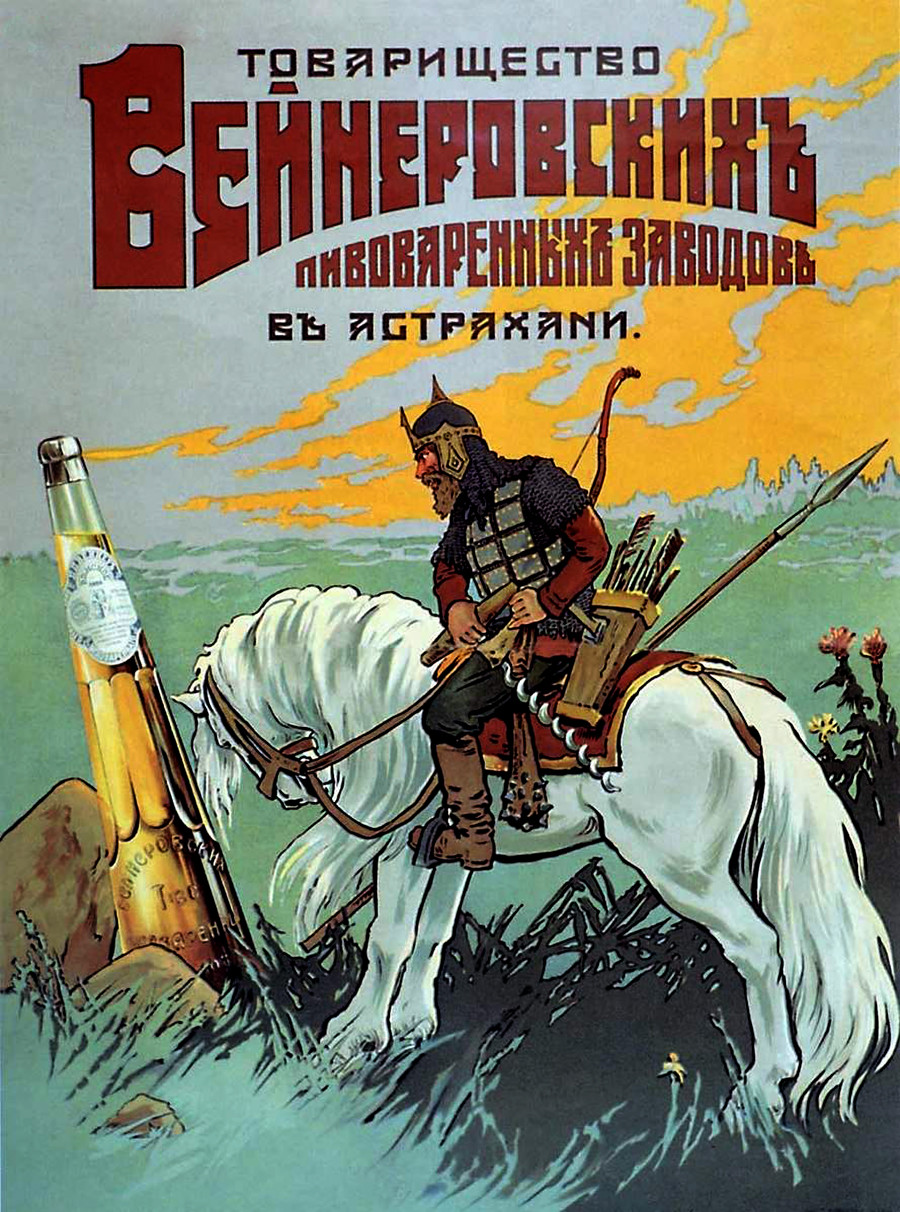 Public Domain
6. An advertisement for products from Weiner's Brewery, located in the southern Russian city of Astrakhan.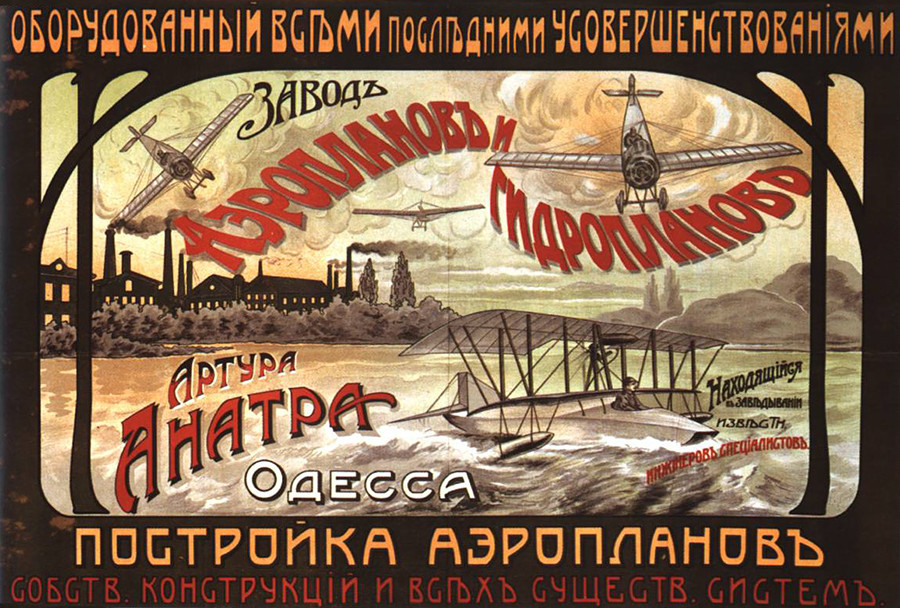 Public Domain
7. The poster advertises airplanes and seaplanes by the leading aircraft-building factory of Arthur Anatra, based in Odessa.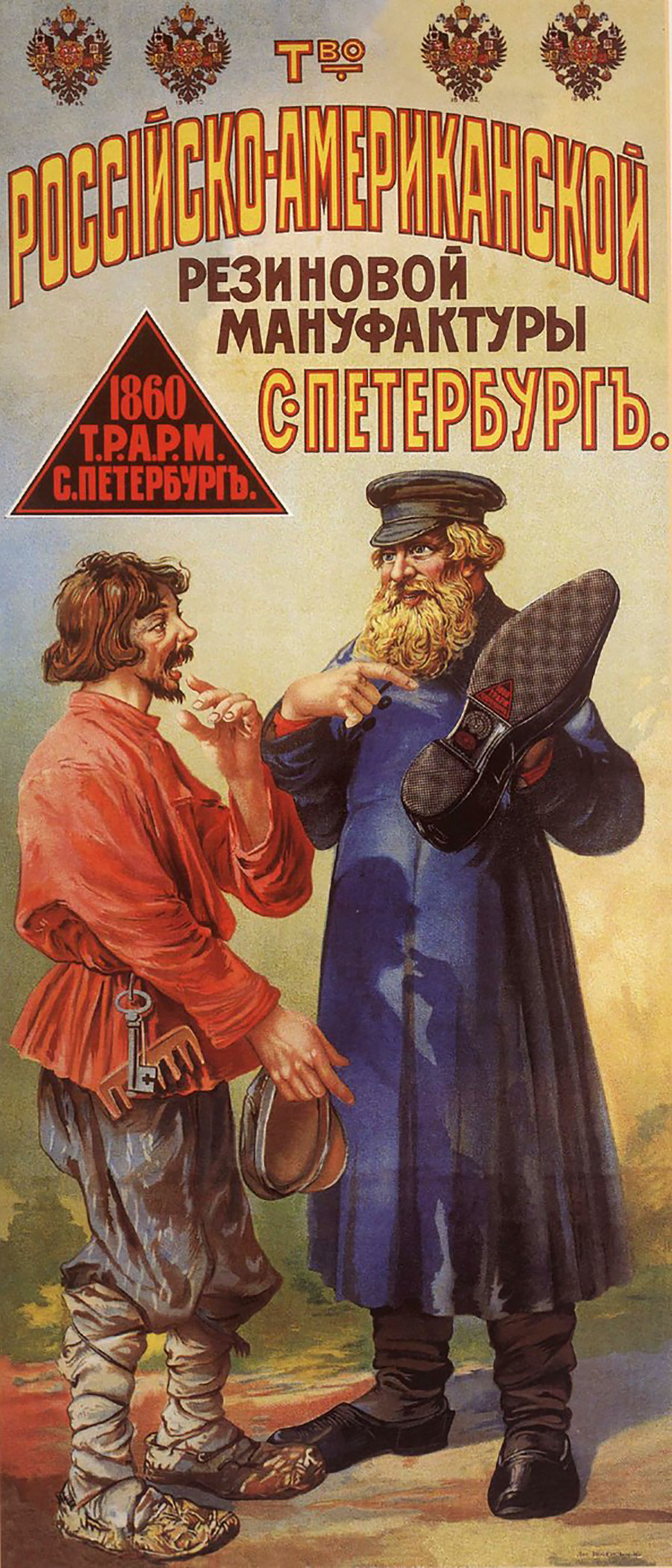 Public Domain
8. Advertising poster by the TRARM rubber factory.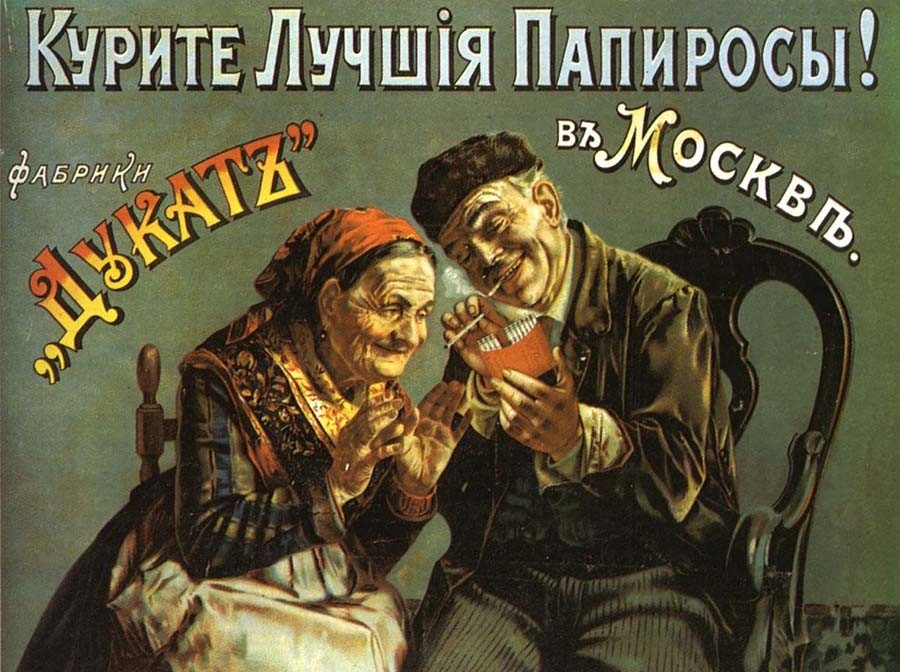 Public Domain
9. "Smoke the best cigarettes!" says this ad of the Moscow-based Dukat factory.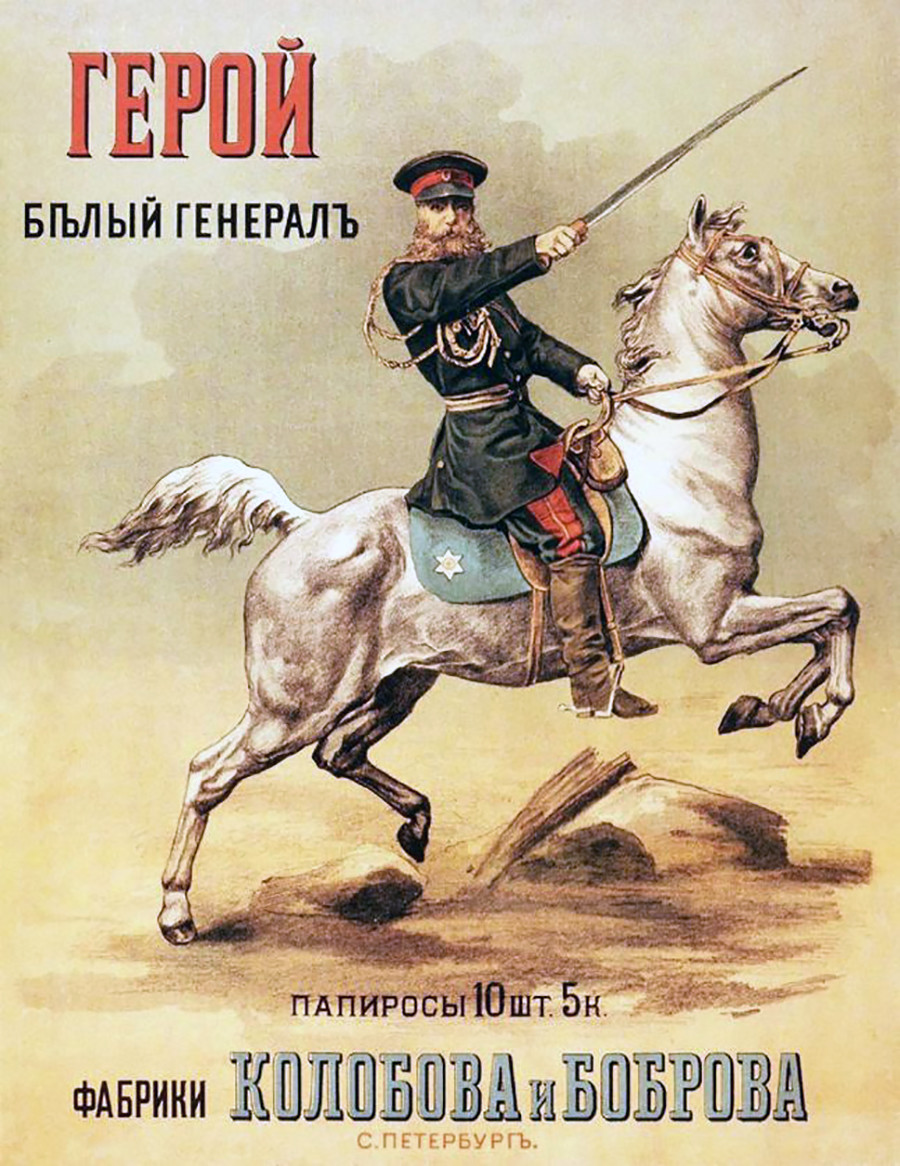 Public Domain
10. The Kolobov & Bobrov factory used the image of the famous Russian general Mikhail Skobelev to advertise their cigarettes "Hero. White General."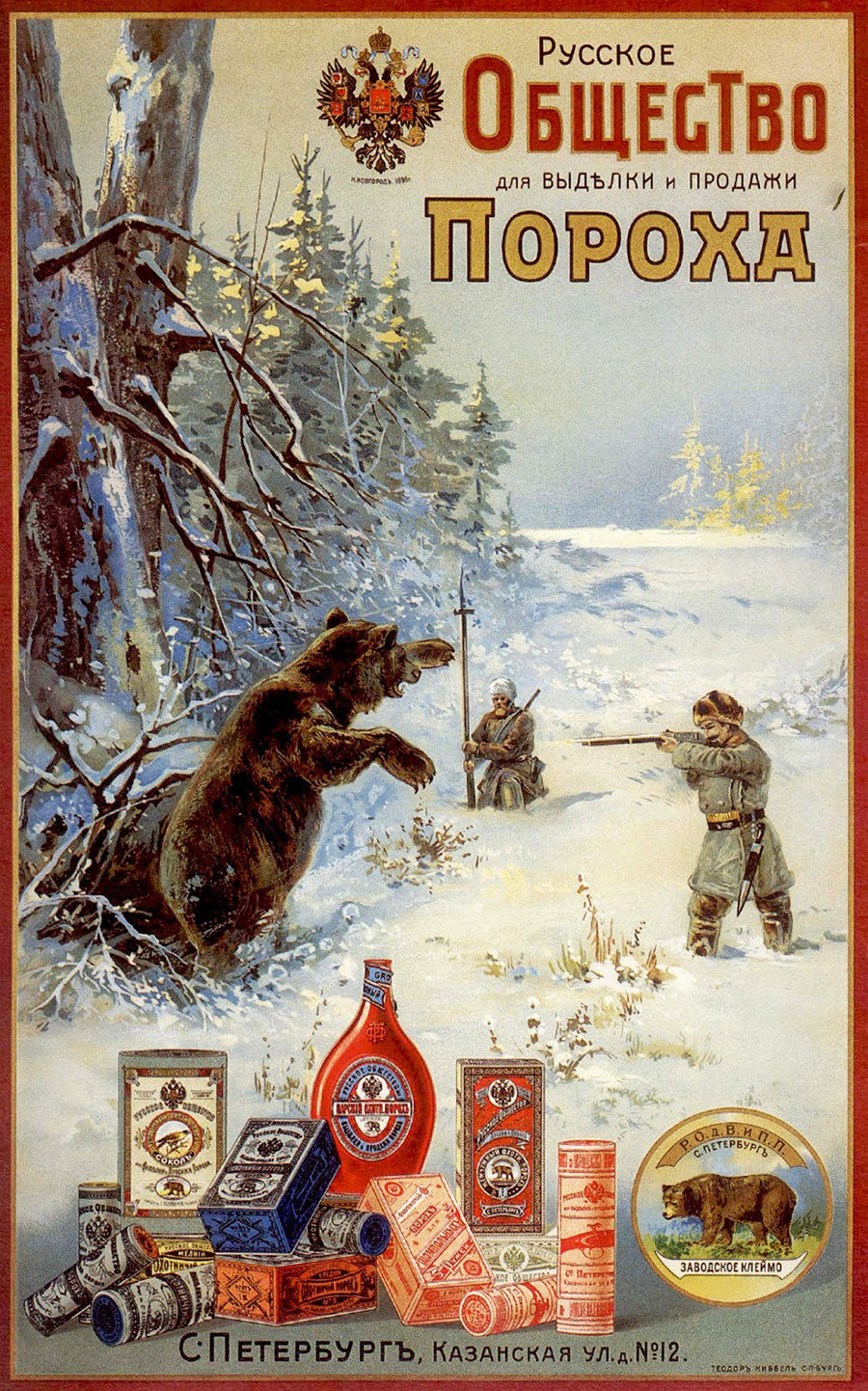 Public Domain
11."The Russian Society for Production and Sale of Gun Powder" advertises products for hunters.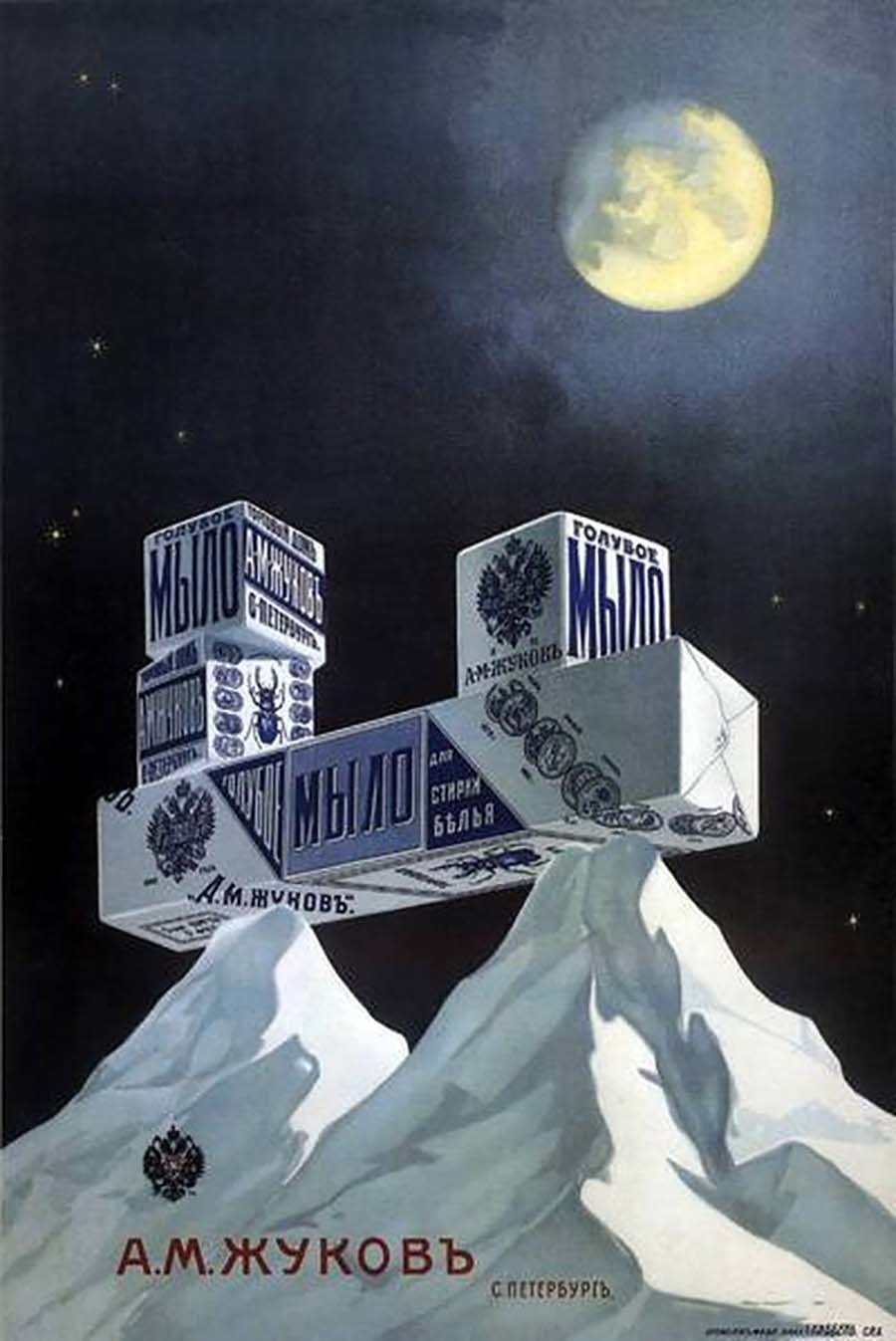 Public Domain
12. A soap advertisement by the A.M. Zhukov factory. The enterprise managed to survive to the present day and today operates under the name Aist (Stork).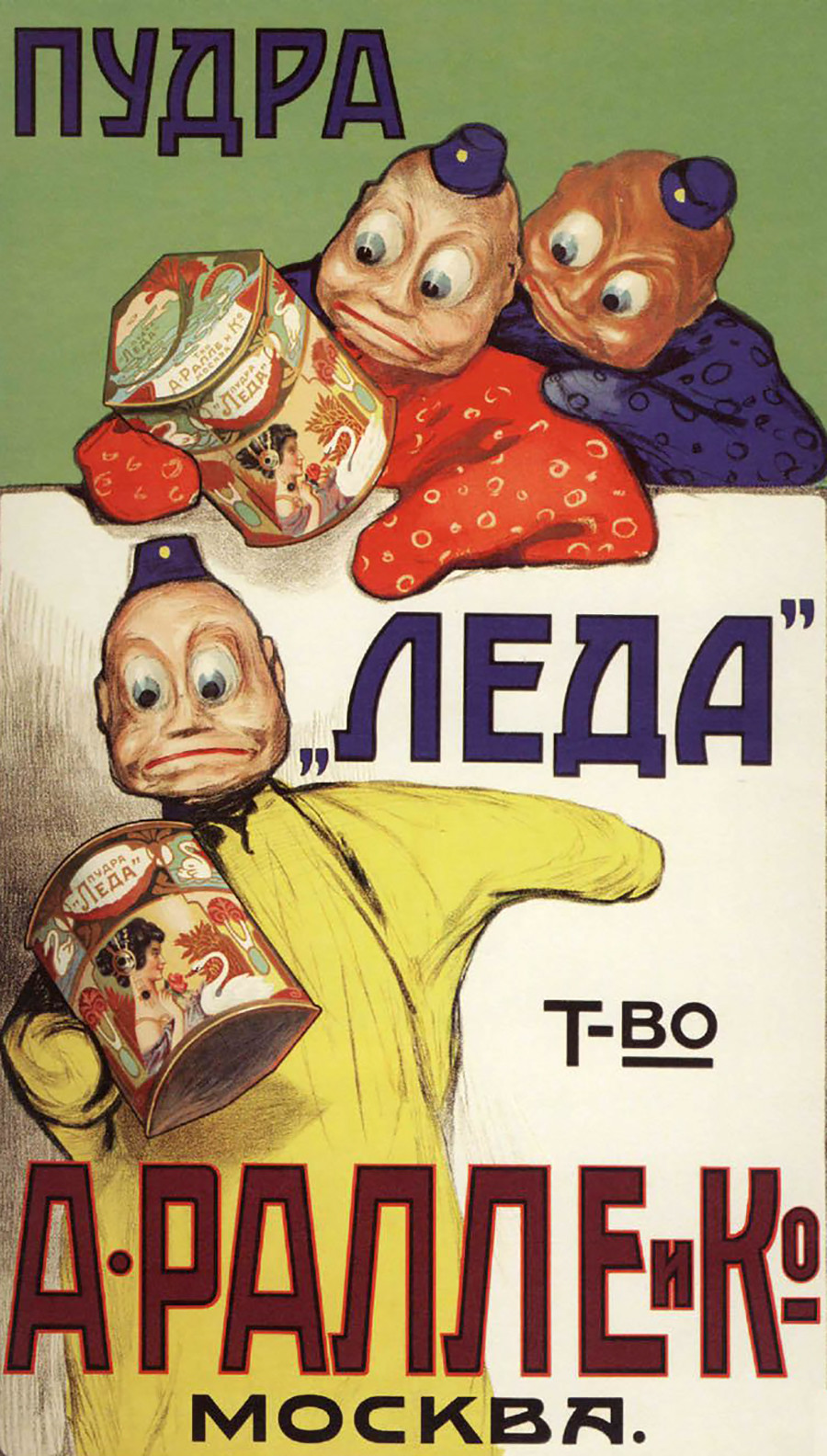 Public Domain
13. The poster advertises Leda powder made by the A. Ralle & Co enterprise.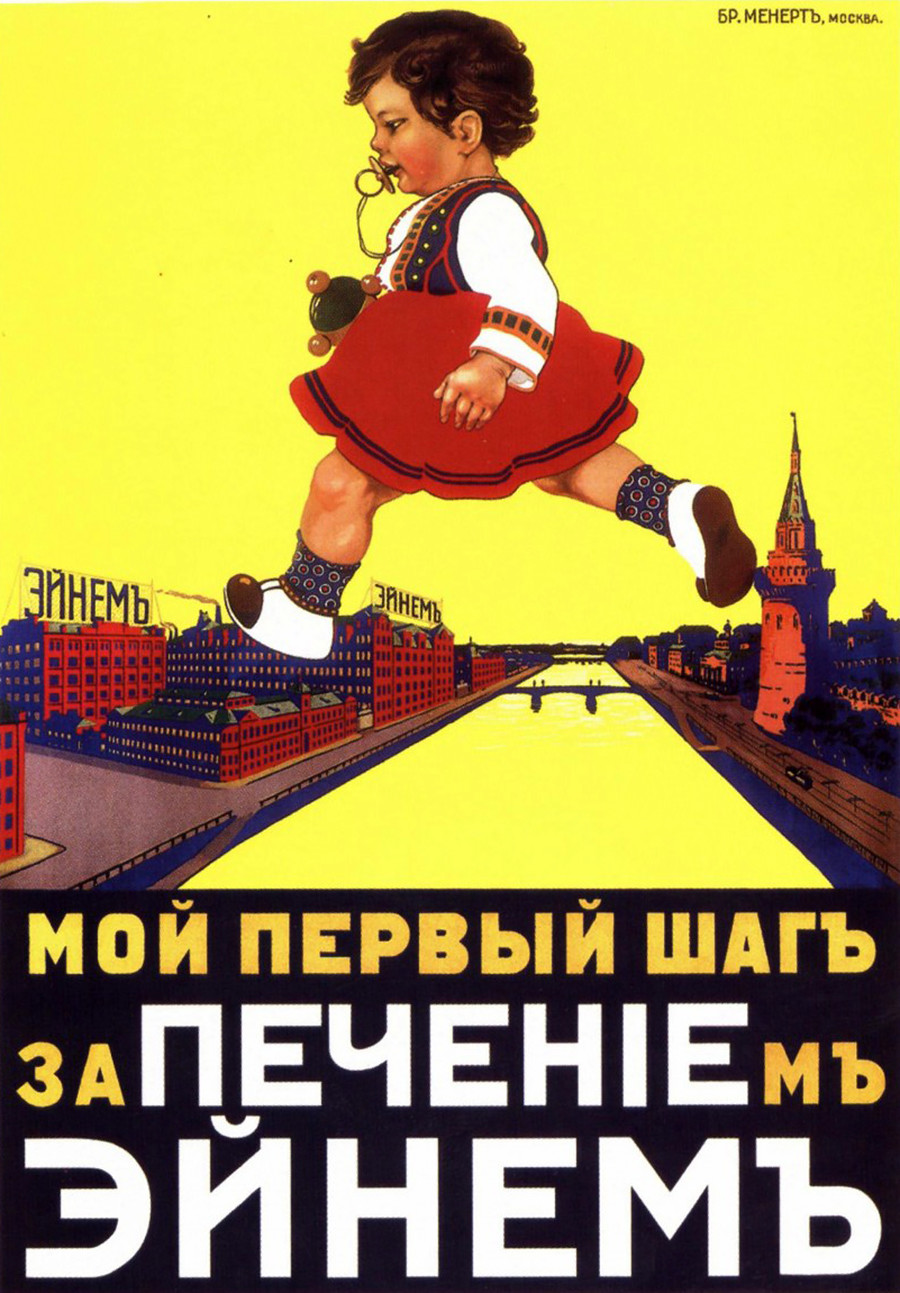 Public Domain
14. "My first step to get some Einem cookies."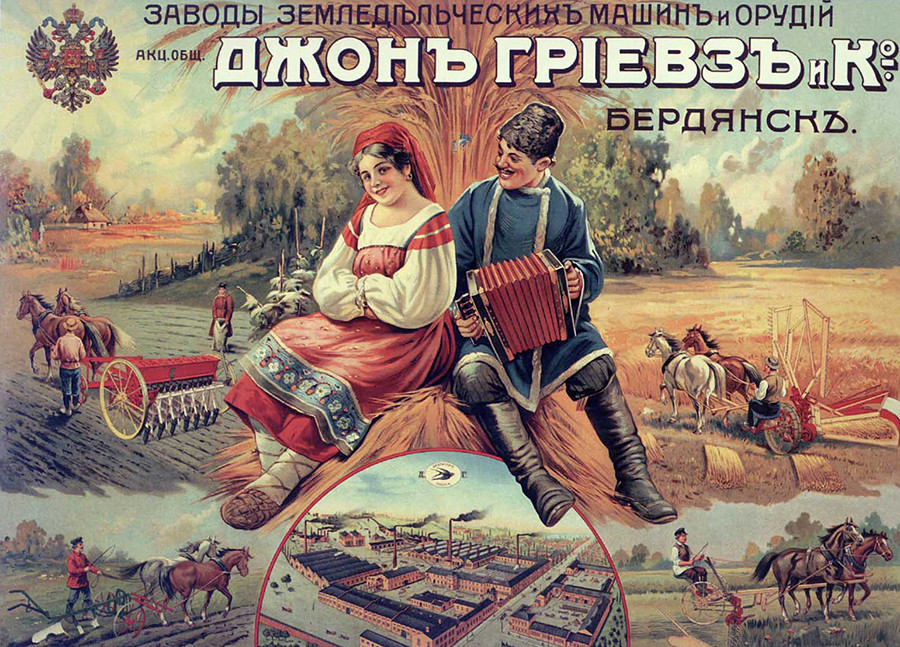 Public Domain
15. The poster was issued by the Plant of Agricultural Machinery and Implements, founded by British Vice-Council John Greaves. The enterprise continues its activity today as KSC Berdyansk Reapers.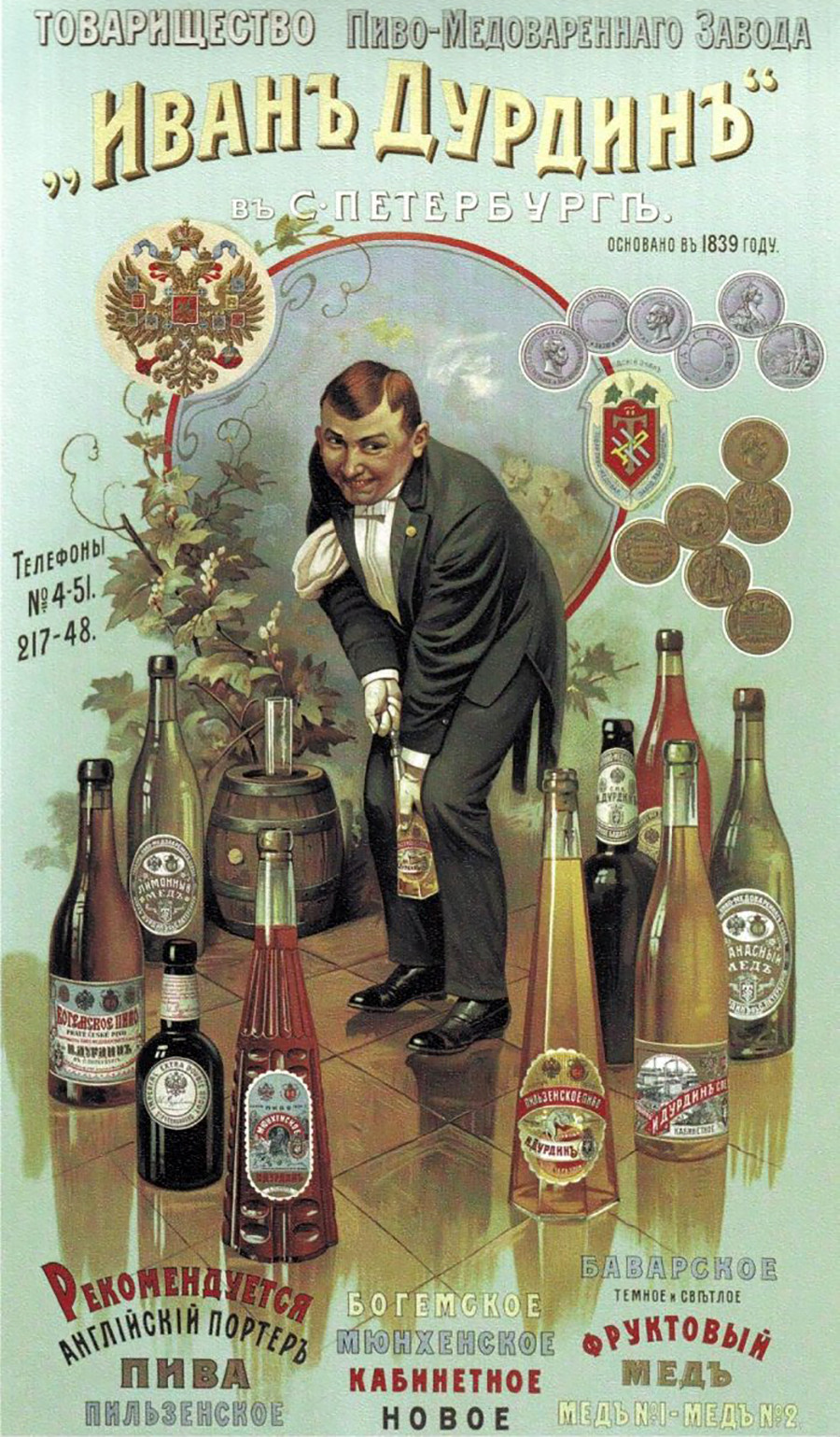 Public Domain
16. The poster advertises a wide range of alcohol beverages by the Ivan Durdin brewery.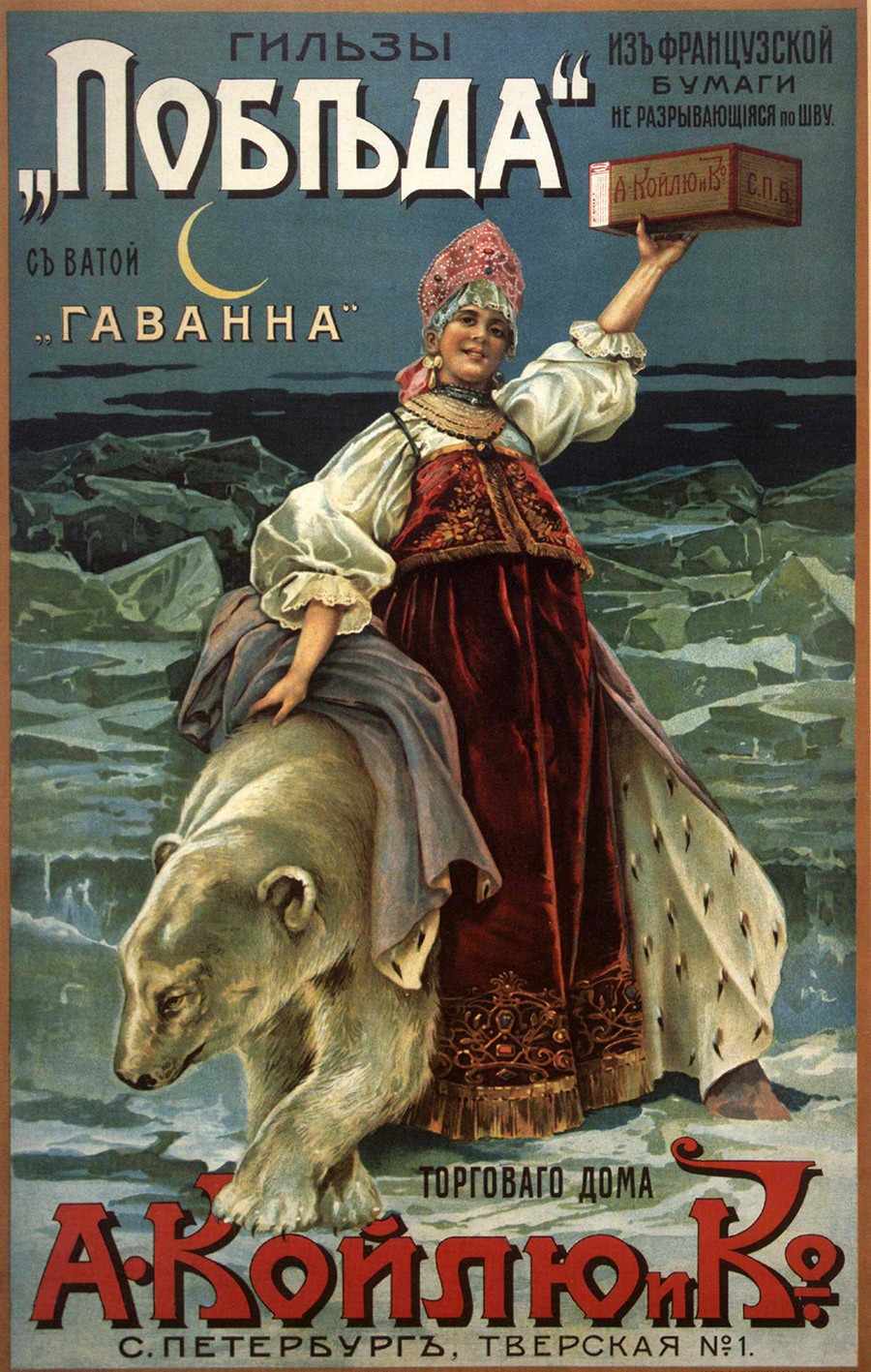 Public Domain
17. Advertisement for tobacco products by the A. Koylu & Co enterprise.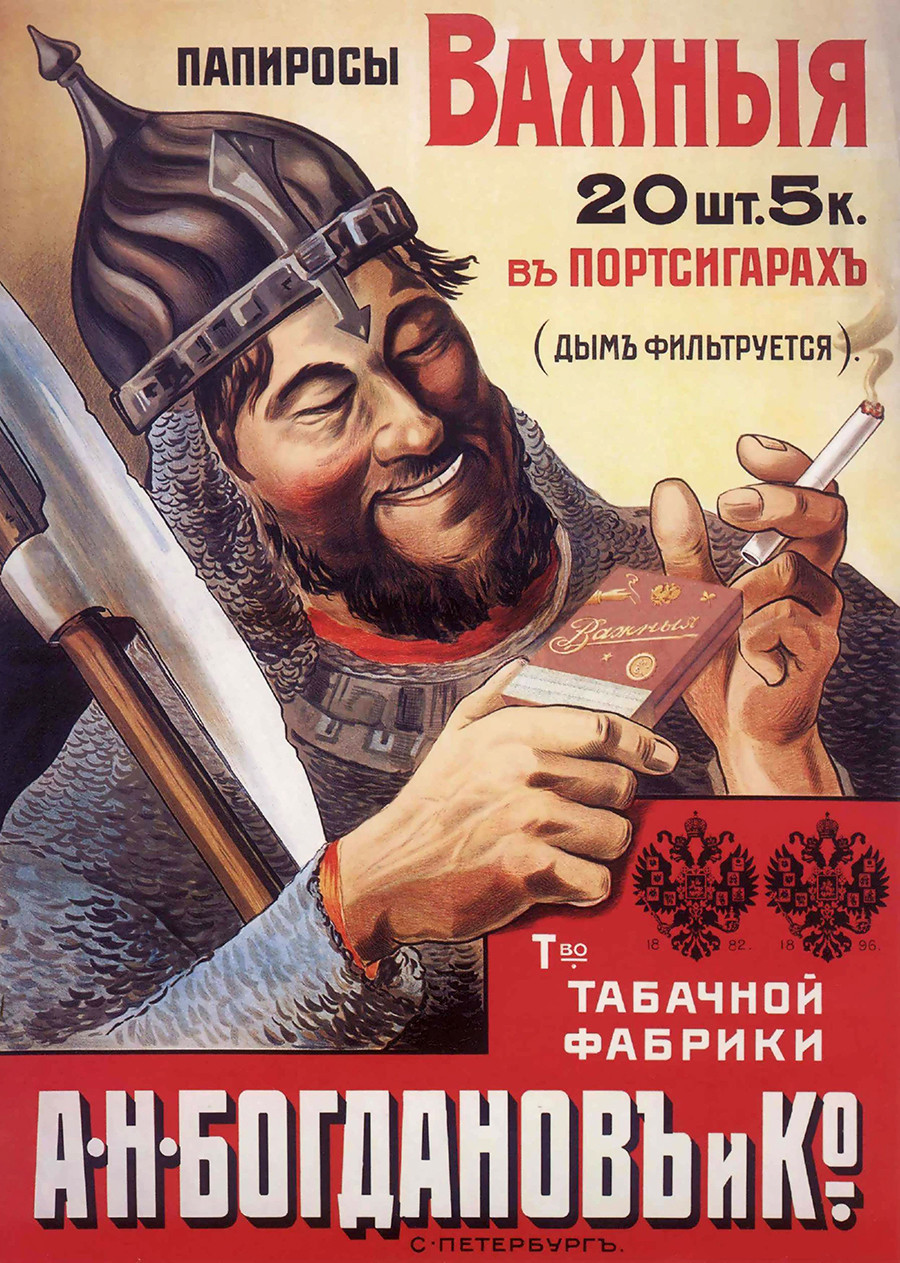 Public Domain
18. The poster depicts a bogatyr from Slavic medieval legends holding Vazhnuya (Important) cigarettes by the Bogdanov & Co factory.
And here you can see Soviet advertisement posters.
If using any of Russia Beyond's content, partly or in full, always provide an active hyperlink to the original material.