What's wrong with this controversial advert for pensioners by Russia's biggest bank?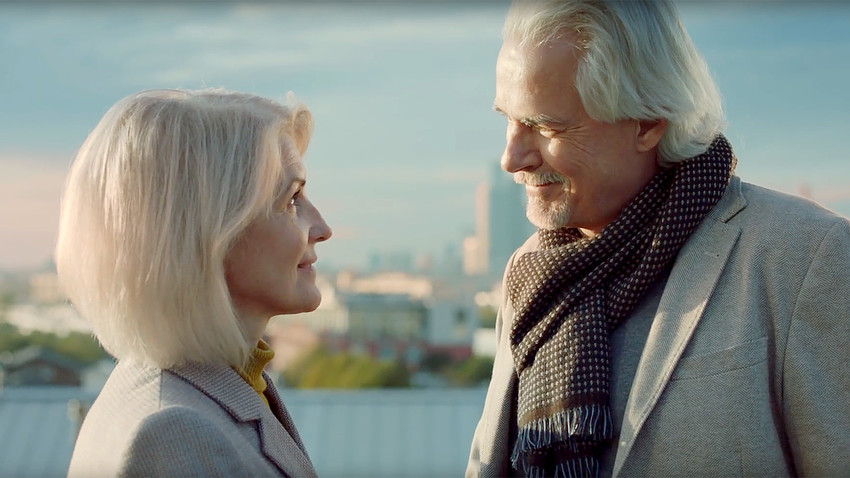 Sberbank has launched a TV advertisement about the happy old age of Russian pensioners. But social media users have sunk their teeth into it and torn it apart - why?
One early autumn morning, Herman Gref - president of Sberbank, Russia's biggest commercial bank - emerged from the latest Tesla car and walked into a Pyaterochka budget supermarket in the southeast of the capital. Pensioners were milling around the shelves. "Vladya, who are they?" Gref asked his PR man. "They're our target audience - pensioners."In the meantime, the pensioners - many dressed in mohair berets - were trying to snatch the cheapest potatoes and marshmallows. Gref decided he was being taken for a ride and told his PR man to get some "normal" pensioners.
This - if one is to believe an ironic thread on a Telegram channel called "Ruthless PR man" - is how a Sberbank video clip advertising services for pensioners and the Active Age website appeared. The advert about happy old age explains what it means "to be a pensioner." It was launched on federal television channels.
Actors playing elderly folk throw a ball through a basketball hoop, dress up in expensive clothes, go dancing, and hug their grandchildren against the backdrop of the setting sun. Sberbank describes pensioners as "sportensioners," "dancensioners," "stylensioners," and "familensioners."
"In the 'Out of Touch with Reality' nomination, top prize goes to the PR managers of Sberbank and personally to German Oskarovich [Gref]," was how the advert was greeted by social media users, implying that there are many pensioners in Russia who live in poverty and can't afford to spend their well-deserved retirement doing things they enjoy.
Pensioner - air conditioner
"While our pensioners are getting their pensions in 2017, Sberbank continues to live in 2117," joked one social media user about the new advertising campaign by the "people's" bank (in Russia alone Sberbank has 110 million clients). The main complaint of those who do not approve of the bank's "creative campaign" is that the actors in the video do not even remotely resemble the average Russian pensioner.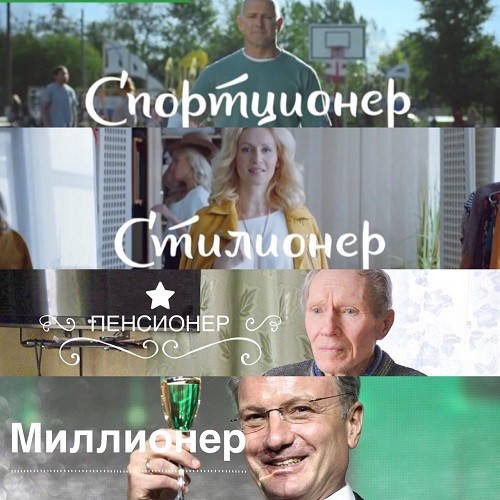 After watching the video, Twitter users checked how Google sees Russian pensioners.
"Pensioner. American pensioner."
"I (don't know) what is going on here" - about pensioners in St. Petersburg.
"The ones in Udmurtia are the sternest."
But the heaviest flak was reserved for Sberbank's attempts to play on the word "pensioner." Online users came up with their own suggestions: "Hospensioners," "poverpensioners," "corrupensioners," and… "air conditioners".
"There are a lot of supergrannies and they get things done"
Sberbank wanted to use the advert to change stereotypes about pensioners, of whom there are about 43.3 million in Russia in 2017. "The generation of those born in the 1960s is currently retiring. They rejoiced at the conquest of space, dreamed of becoming engineers, and making epoch-defining discoveries. They were successful then and they are successful now. They feel at home on the internet and are used to learning new things," wrote Alexey Giyazov, marketing director of Sberbank's retail business, on his Facebook page.
The bank has been so active in smashing stereotypes recently that it was nominated "Joker of the Year" by users even before the advert was launched.
It happened after an advertising poster for Sberbank's non-state pension scheme came out. It carried an image of a brand-new iPhone in the hand of a pensioner. The iPhone displayed the message: "You have received your pension of 50,000 rubles ($857)." The average monthly pension for the country as a whole is currently 15,000 rubles ($257). At the same time, the official subsistence minimum is 9,909 rubles ($170).
It has to be admitted that Russia does have various kinds of pensioners, including ones that resemble the advertising images. Some of them cook pasta alla carbonara at the "Moscow Supergrandad" competition (like a beauty contest for the elderly), attend Zumba fitness classes, go Nordic walking, learn how their electronic devices work, and enrol in courses for nannies and landscape gardeners, says Larisa Vedmed, cultural activities organizer at a district center for public welfare.
"To be honest, I don't see any contradictions in what Sberbank did. There are so many more active people now than before. This year's "Supergrandad" contest may have been the first, but "Moscow Supergranny" started 25 years before that. There are a lot of these supergrannies around now and they periodically meet up and get things done," she says.
But apart from those who "get things done" there are also many ordinary pensioners with ordinary pensions, says Larisa, and among them, whatever people might say, there are a large number of "sportspensioners" and "stylepensioners." And it should be added that opinion pollsters have been reporting for a long time that Russian pensioners are the most active part of the electorate.
If using any of Russia Beyond's content, partly or in full, always provide an active hyperlink to the original material.