10 Soviet advertising posters that will make you laugh and cry at the same time
The Soviet Union gave issued detailed instructions to its citizen on how to pursue their lives: what to cook, how to meet a husband from work, what to wear and what furniture to buy (though the choice was not very big). Here are 10 of the most curious Soviet advertising posters.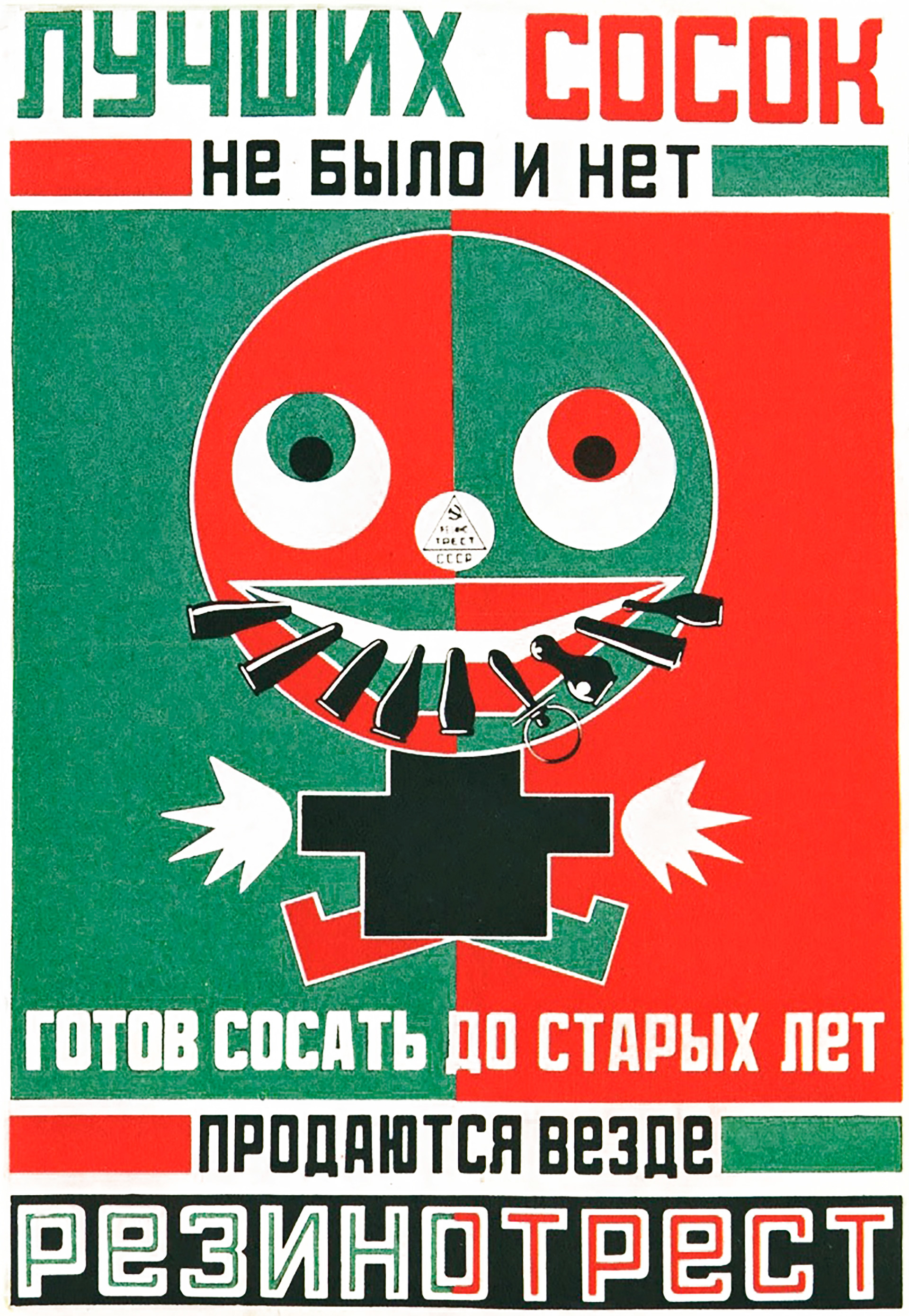 This poster says: "There have never been nipples better! I am ready to suck until old age. They are sold everywhere". And the last line is the name of the company that is being advertised – a rubber factory. Another rubber product that was often advertised was galoshes.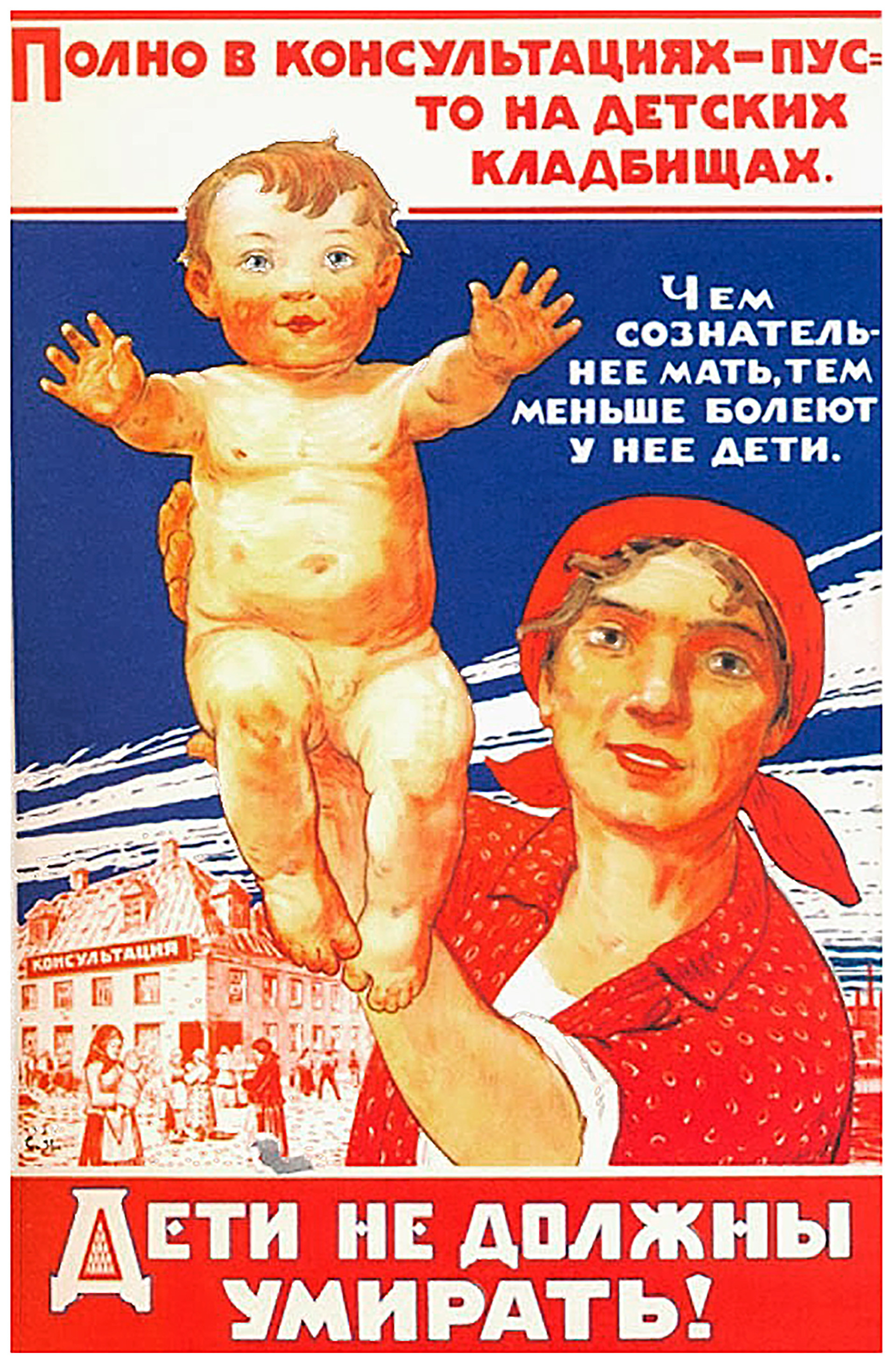 Archive photo
There were many propaganda posters with social advertising – many of them were devoted to how to raise children (and care for women's nipples in the right way), or how better to feed kids so that they didn't have diarrhea. This particular poster warns a woman that she should visit the doctor more frequently to prevent infant mortality.
"The more [kids] in consultation, the fewer in cemeteries. The more conscious a mother, the less illnesses her children suffer. Children should not die" says the poster.
Archive photo
Without any extra words – just Alyonka chocolate. Even given the fact that the Soviet Union produced lots of different candies, Alyonka doesn't need an explanation why you should buy it. And it's still a really popular sweet.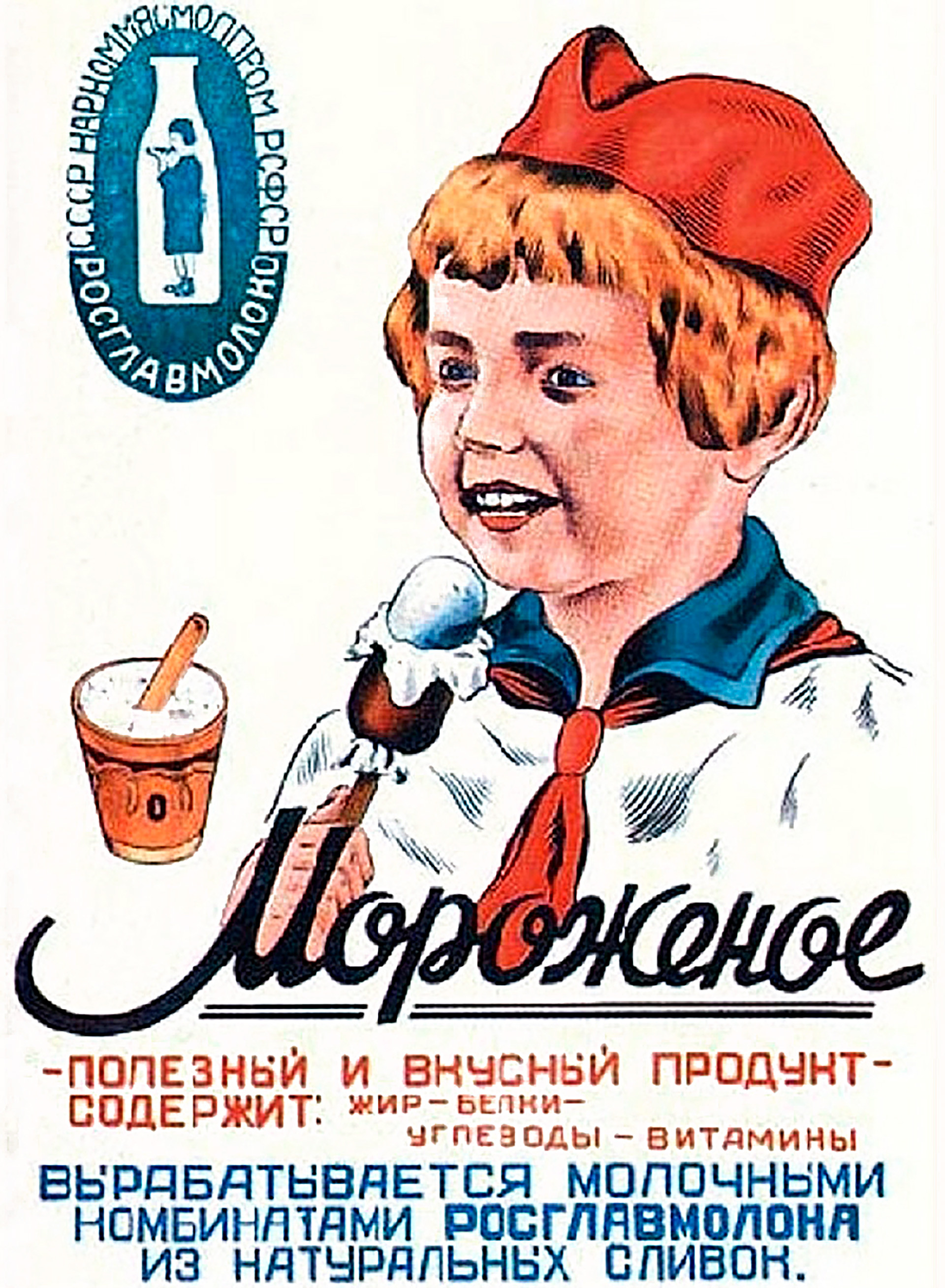 Archive photo
Another sweet advertising of the state structure called "Narkommyasmolprom RSFSR / Glavmoloko". Nice, isn't it? Wonder what it was? It was the main department of milk in the ministry of meat and milk industry of the Russian Soviet Federative Socialist Republic. It claims that their ice cream is the most healthy and tasty, is produced from natural creams and even contains proteins, carbohydrates, and vitamins!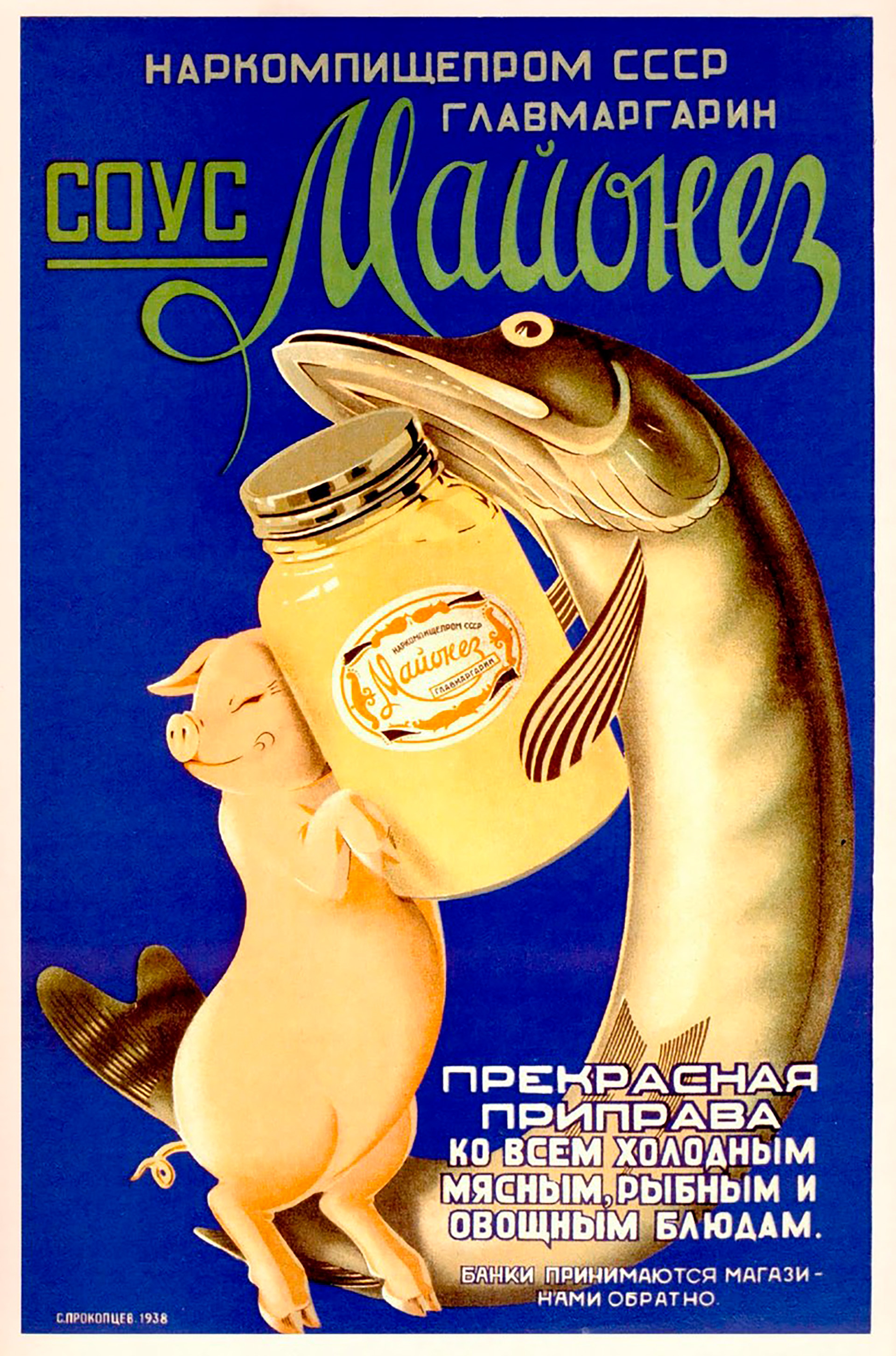 Archive photo
Dear vegans, you would be terrified. Do you see the happy pig and fish on this 1938 poster? Do you know why they are so happy? Because "Mayonnaise is a perfect dressing for all cold meat, fish and vegetable dishes". This is an advertisement of the Soviet Narkompisheprom's (ministry of the food industry) margarine department. The last line says that jars are accepted back by food stores.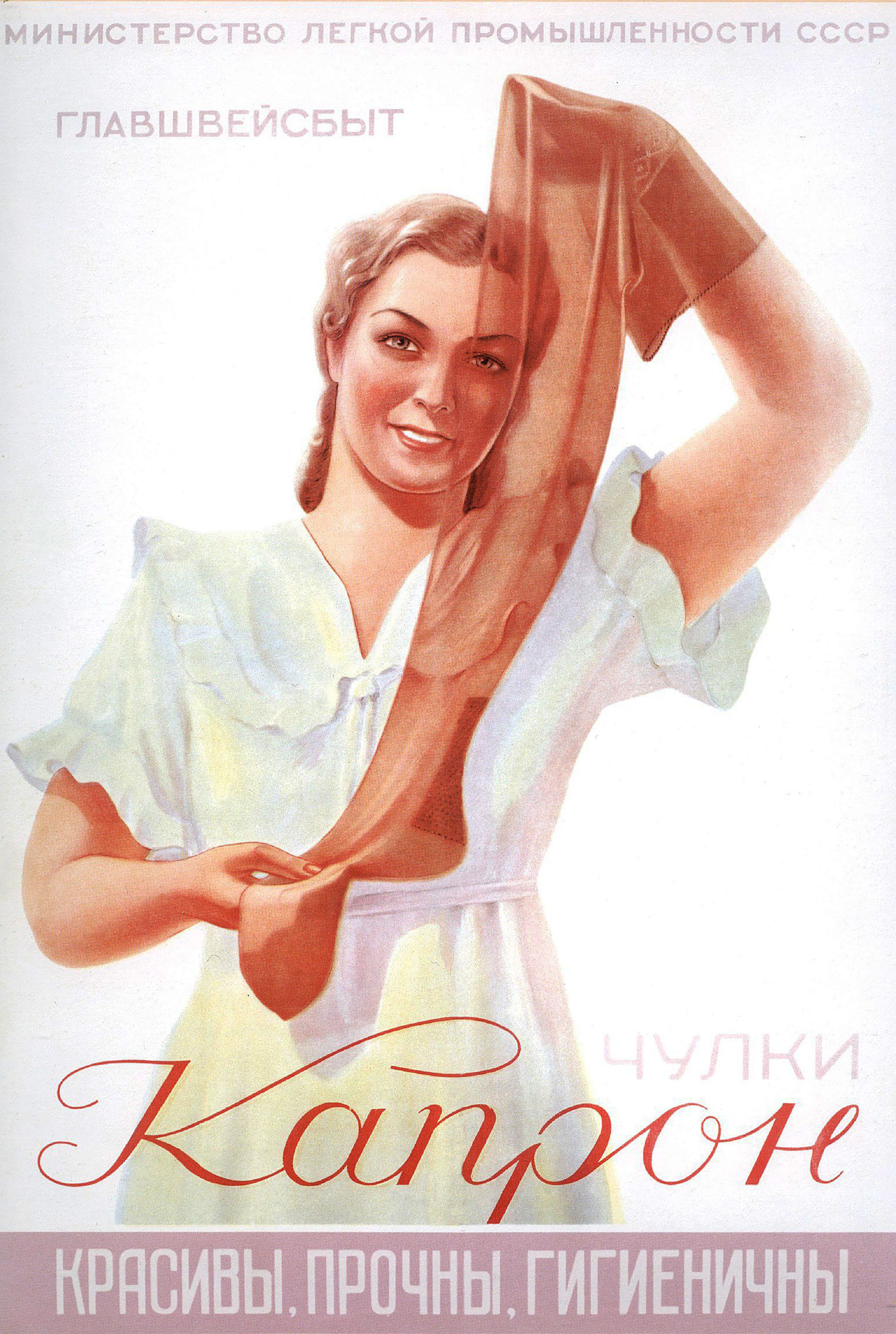 Archive photo
This is almost a fashion ad! Ladies, please attention! Glavshveysbyt (Main sewing sales of the ministry of textile industry) advertises its nylon stockings, which are "gorgeous, durable and hygienic," according to the poster. But unfortunately, there was a deficit of nylon production and it was rather expensive, so for many decades Soviet women wore cotton and wool tights and stockings.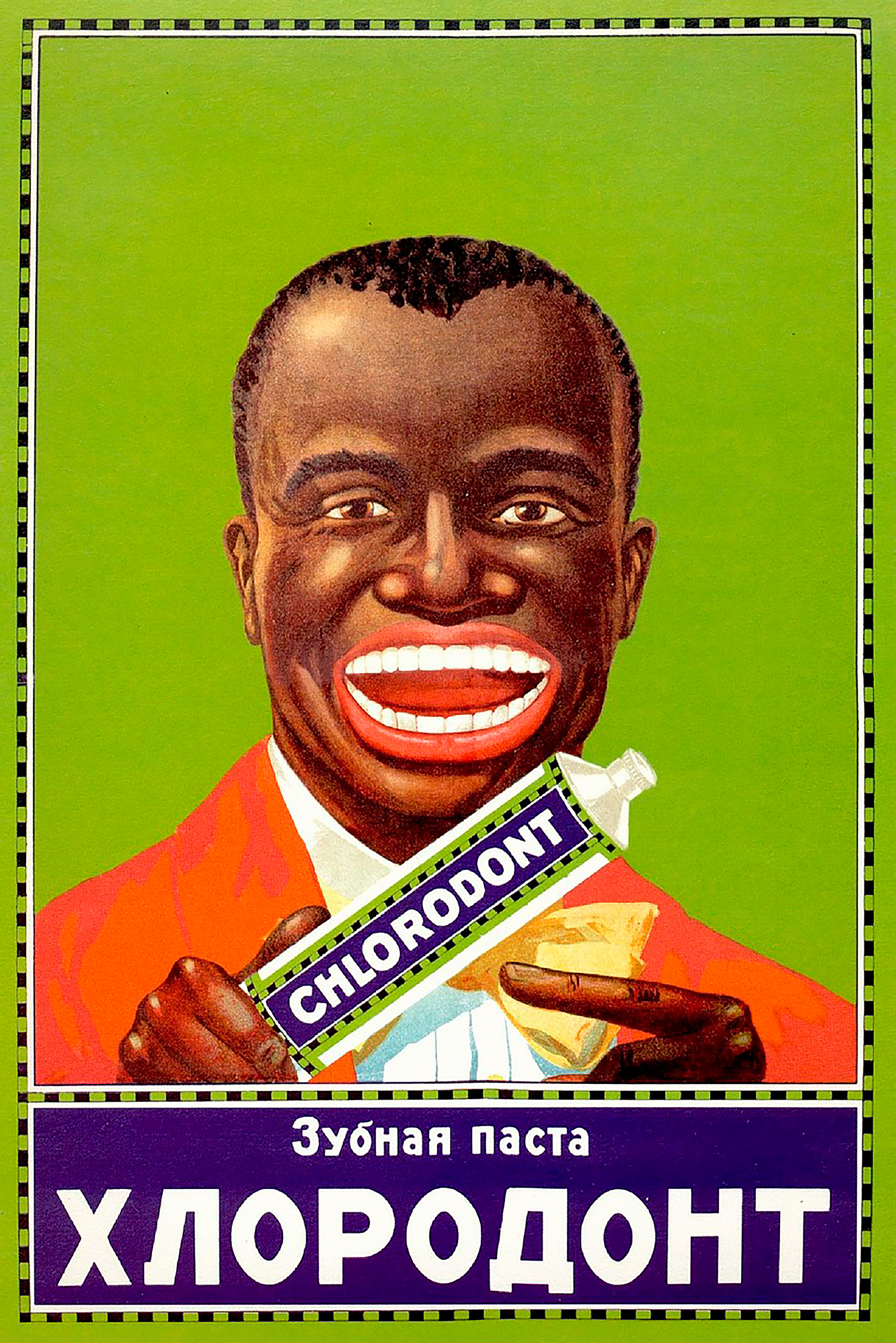 Archive photo
It is not absolutely clear, why this advertisement uses an image of a black man, but as Soviet Union propagandized the Friendship of the nations, posters frequently used different ethnics images. Anyway, the toothpaste "Chlorodont" will make your teeth that white. Actually that is also propaganda for cleaning teeth, as people in some villages were believed not to practice the habit until perestroika of even more recently.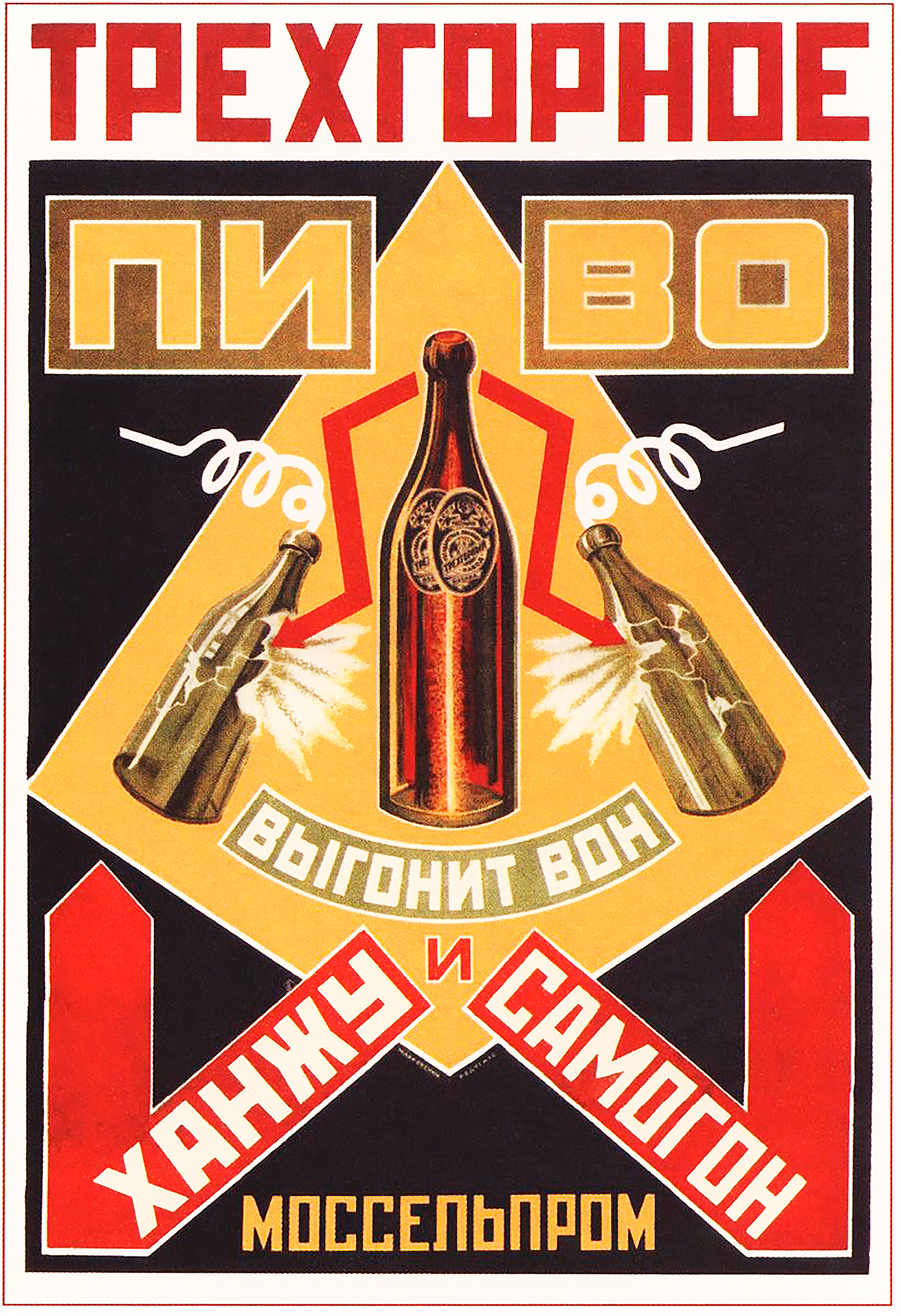 Archive photo
You've probably seen the famous poster where a man says "No" where he is offered vodka. But beer was never considered as something harmful and there are many Soviet movies showing people drinking draft beer from heavy glasses. And this poster says that Trekhgornoye beer from one of the oldest brewers in the country, Trekhgorny, is much better than homebrew.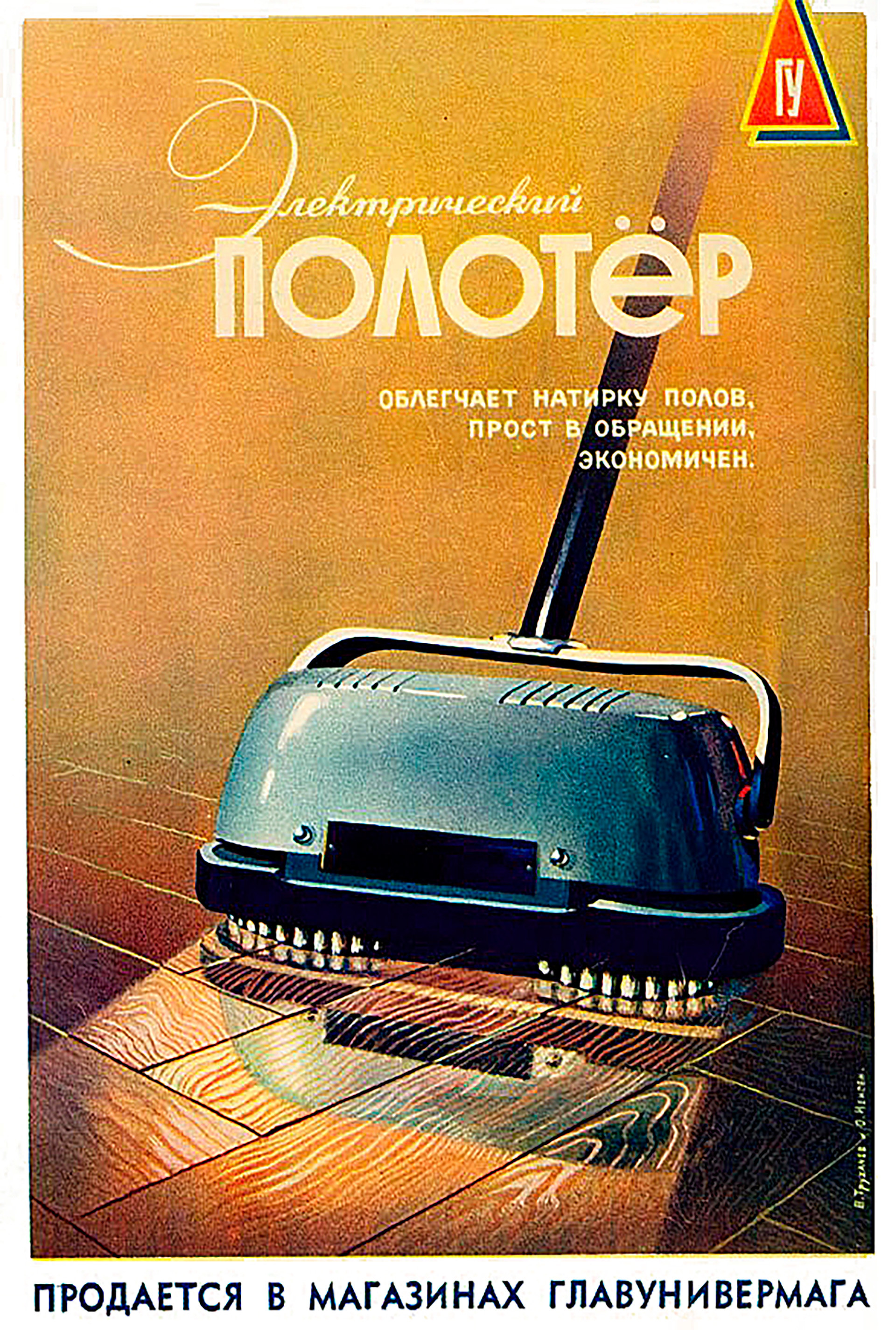 Archive photo
A miracle of Soviet technology – an electric floor polisher. "Makes waxing floors easier, is simple to use and economical." This poster was prepared by the managing company of department stores.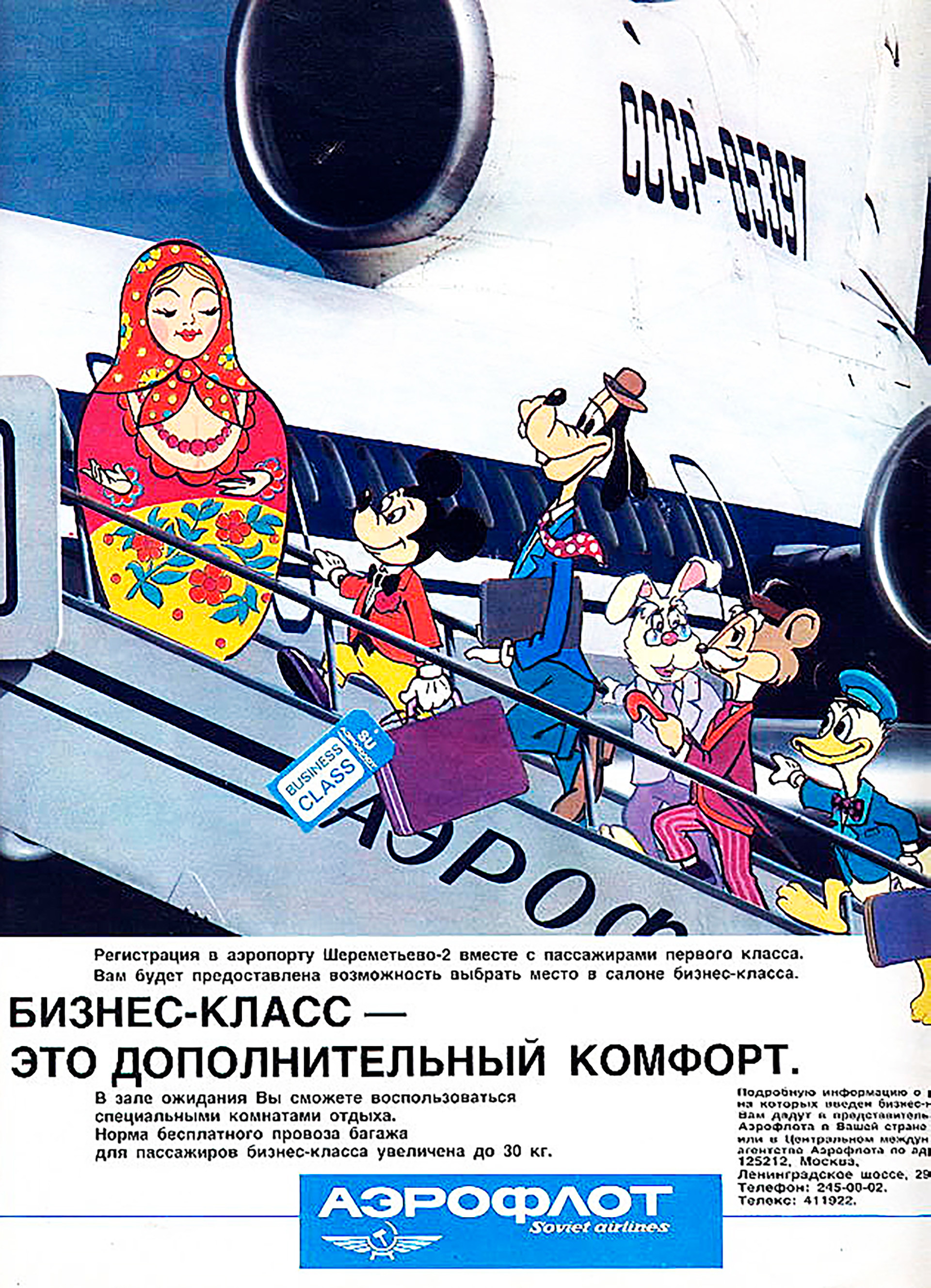 Archive photo
Aeroflot was one of the most progressive companies and this poster advertises Business Class and its comforts: the right to choose a seat, special waiting halls, and free luggage up to 30 kg. As you see, the Russian matryoshka is welcoming an international delegation aboard the plane.
If using any of Russia Beyond's content, partly or in full, always provide an active hyperlink to the original material.