How to pump up your muscles Soviet style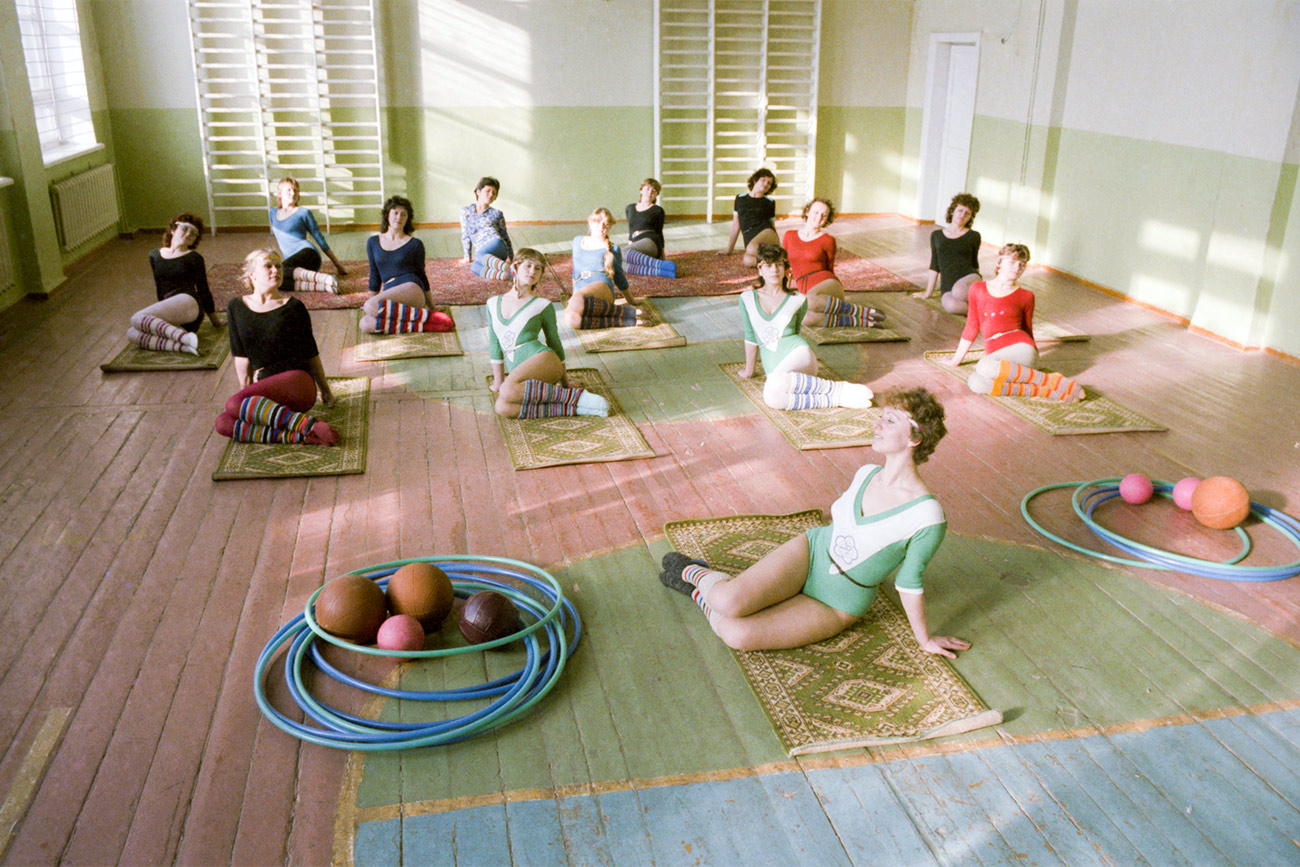 USSR. 1986. Rhythmic gymnastics classes in a village gym.
Iosif Budnevich/TASS
Do you think you know everything about fitness and nothing can possibly surprise you? Think again. Find out if you could have become one of the ordinary Soviet citizens just exercising on their way to work.
You're in the office on Monday morning. You're standing by your desk. You try to touch your toes, bending down as far as you can, feeling rather awkward. Your Starbucks is growing cold and your morning muffin is getting staler by the second. Deep inside you are engulfed by a sea of pain, shame, and physical strain - it's all too much for the first day of work.
If this kind of thing isn't for you then you may have struggled in the USSR. Short bouts of spontaneous fitness were part and parcel of a Soviet citizens lifestyle. There was, however, no fitness industry. On the other hand, had gyms existed, paying for a costly membership would have been unthinkable. These short training breaks were as inevitable as queues in stores or May Day demonstrations.
You didn't even have to pick a particular time to do these physical routines. You could simply stand up in the middle of a lesson at school and start rotating your hips (see below) after growing tired of sitting. Or if you worked in a factory for example, you could workout in the workshop. The good thing about these breaks is that they were free and didn't require anything apart from the desire to exercise. RBTH looks at some typical Soviet workouts - just in case you want to flex your muscles quickly.
The ever-present radio
Kids were indoctrinated to healthy lifestyles early on, with the help of the children's radio program Pionerskaya Zorka (Pioneer's Dawn). All the Soviet children hated this broadcast with its haunting jingle. "Prepare for a series of gymnastic exercises," the nonchalant announcer would begin. "Straighten up, keep your head up and pull your shoulders slightly back."
Your pensioner neighbor would switch the program on at seven in the morning so loud that the entire apartment block could hear it. Schools would begin morning gymnastic sessions to the backdrop of the trumpet call blaring out of the speakers. Even when kids attended youth camps in the summer holidays, they could not escape the radio program.
Running on the spot...kind of
In 1956, the Soviet authorities decided that it would be wrong to stop Pionerskaya Zorka when children started to grow up, so they devised a version for adults: Industrial gymnastics, as it was called. These exercises were performed under strict instructions, and under the supervision of line managers - there was no escaping them.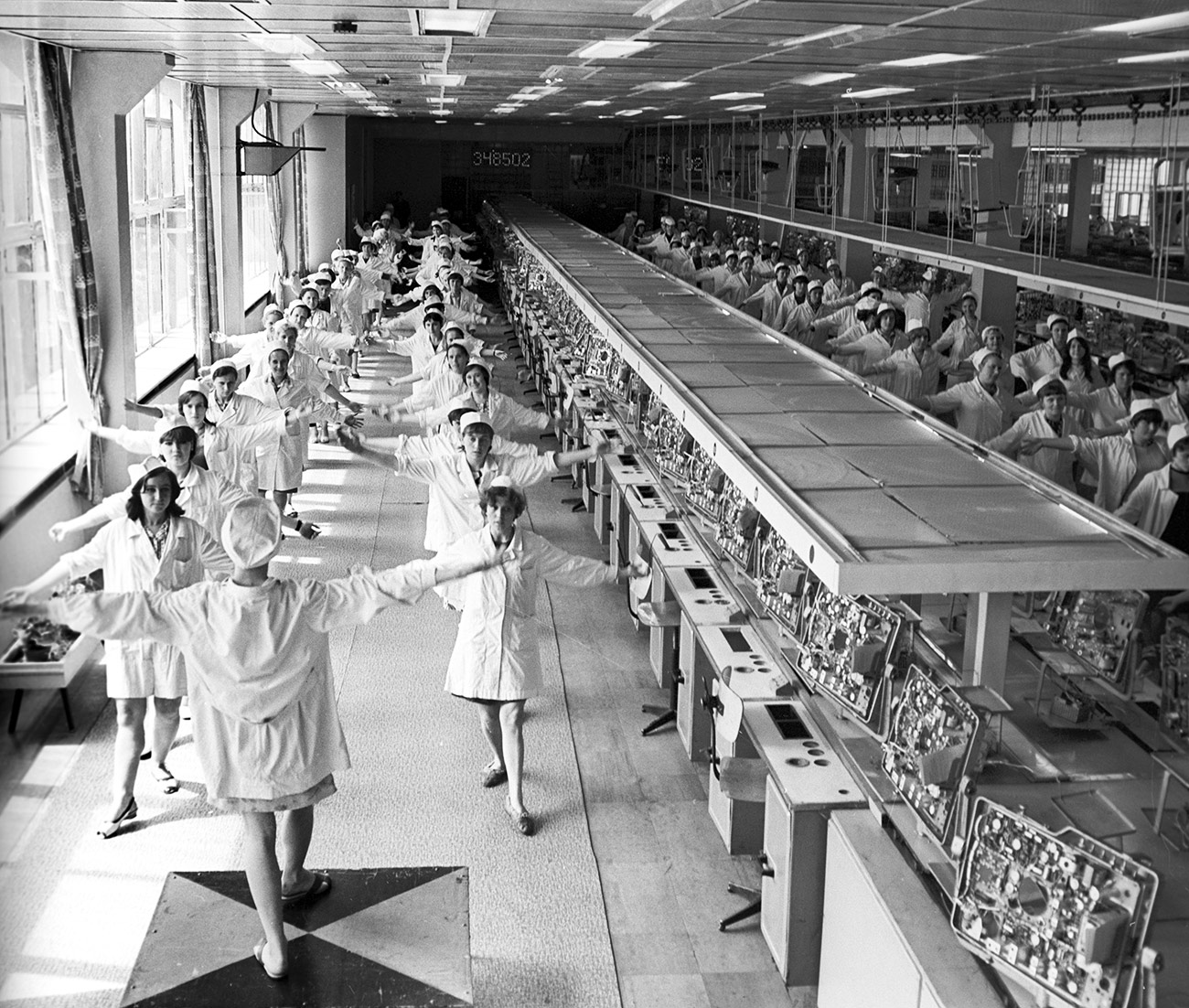 Industrial gymnastics at Lvov Television Manufacturing. 1969 / B. Krishtul/RIA Novosti
It was believed that the concentrated faces of sewers, lathe operators, dairymaids, etc. attempting to keep their balance and not collapse on the surrounding equipment reflected public health. Trying to exercise within a single square meter of floor space behind your workstation was obviously not the most convenient pastime. Sometimes it was downright dangerous. So "compromises" would be made. One research institute issued a classified internal instruction reading: "To prevent chunks of plasterwork falling from the ceiling, running-on-the-spot exercises shall be performed without using the feet."
Reaching for the hula hoop and the health disk
Rotating your hips (se heer for how do it properly) is for sissies. Try the hula hoop or the health circle. These would be kept at home or in summer houses rather than at work.
In the 1960s, all girls and women would be hula-hooping with metal rings. The idea was to swipe the hoop around all parts of your body.
The health disk was actually made of two disks fixed on the same axle one above the other. You would step onto the upper disk and try to rotate it with your whole body against some resistance. Children would make it into an improvised merry-go-round; while men would use use one as a convenient prop for the telly to rotate it depending on their preferred viewing angle in the room.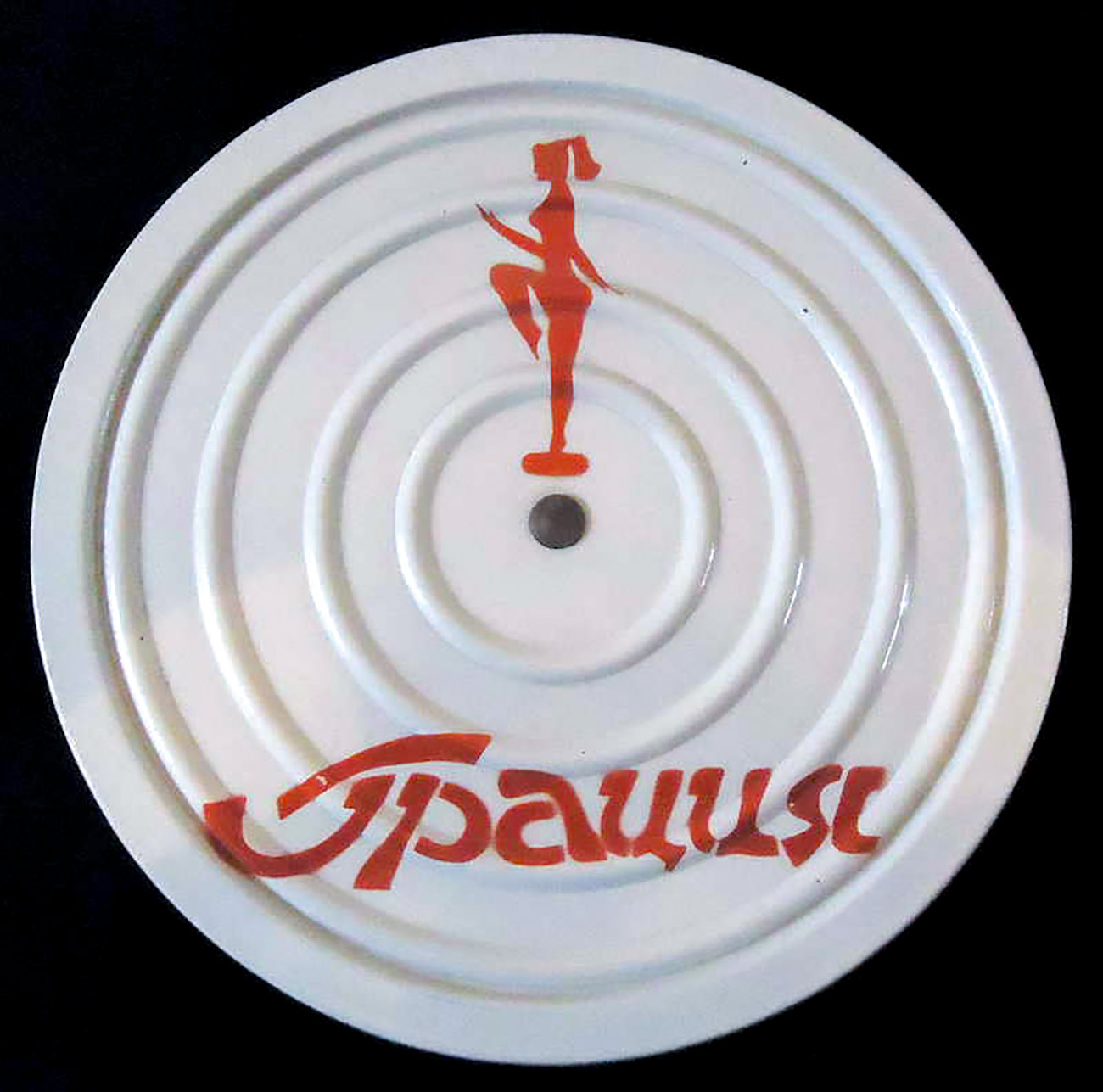 / Public domain
Sports swimwear and woolen leg warmers for real women
US actress Jane Fonda with her aerobics videos had her fandom in the USSR. Local replicas used an approximation of synthpop as their accompaniment to move rhythmically on Soviet TV.
The audience was supposed to develop a sense of rhythm while sweating copiously in special gear: Sports swimwear, leggings, and woolen leg warmers. Housewives would skip with a rope energetically in front of the TV set, sending clouds of ceiling plaster plummeting onto their neighbors below them.
Men from the boys
Every Soviet schoolboy was challenged by their peers to do a 360 degree revolution around a pull-up bar. If you passed this hard test you would earn the true respect of all your friends. In the later years of the Soviet Union, basements of high-rise buildings would often be rearranged into clandestine gyms with all sorts of makeshift gear. Barbells with the weights made from concrete slabs were a normal sight back then.

Now back to the basics of Soviet workouts:
1. Beryozka (Birch tree)
Lie down on your back, raise your outstretched legs as vertically as you can, support yourself with your shoulder blades while your palms are pressed against the small of your back. Stay in this position for between 30 seconds and 1 minute.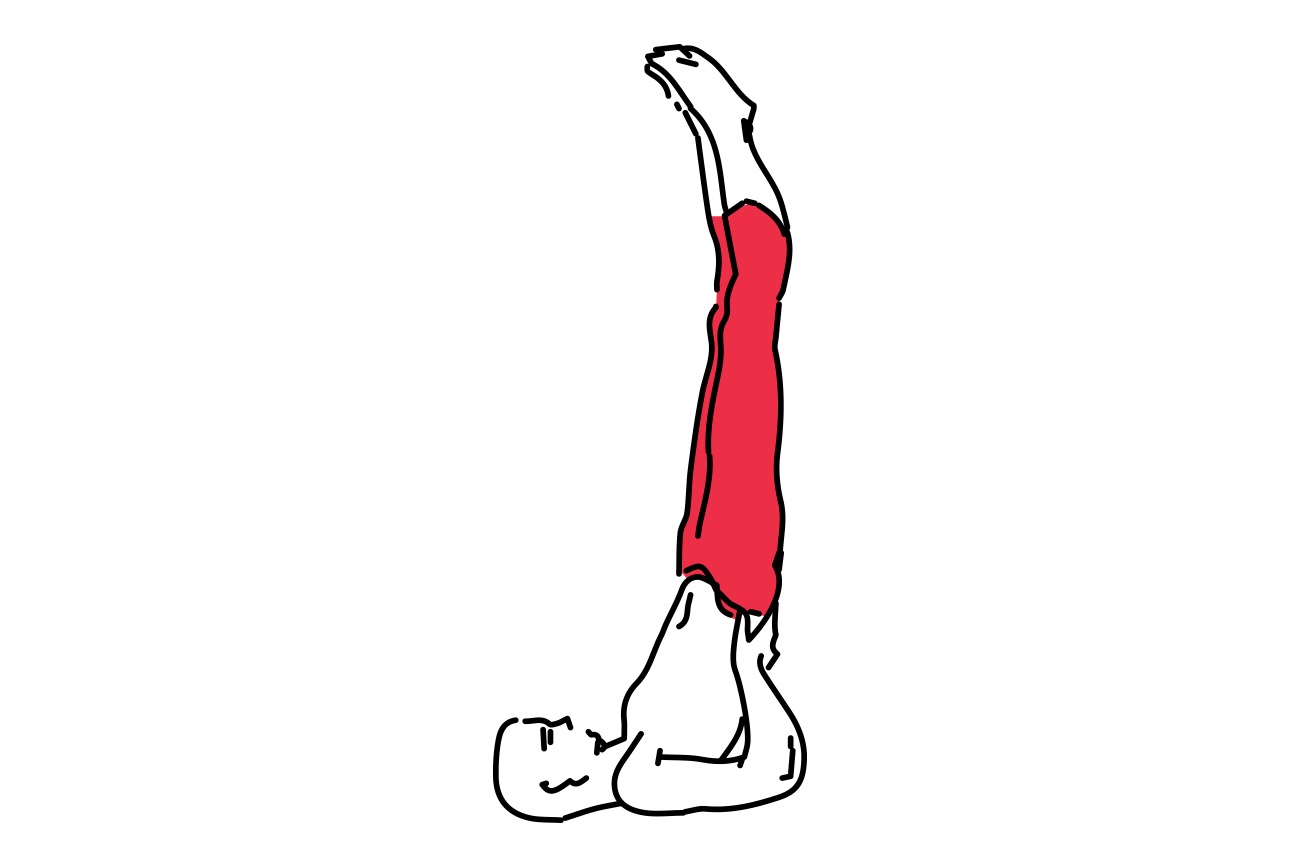 / RBTH
2. Bochka (Barrel)
Lay down on your back and bend your legs slowly. Grasp your knees with your hands and roll up and down your spine.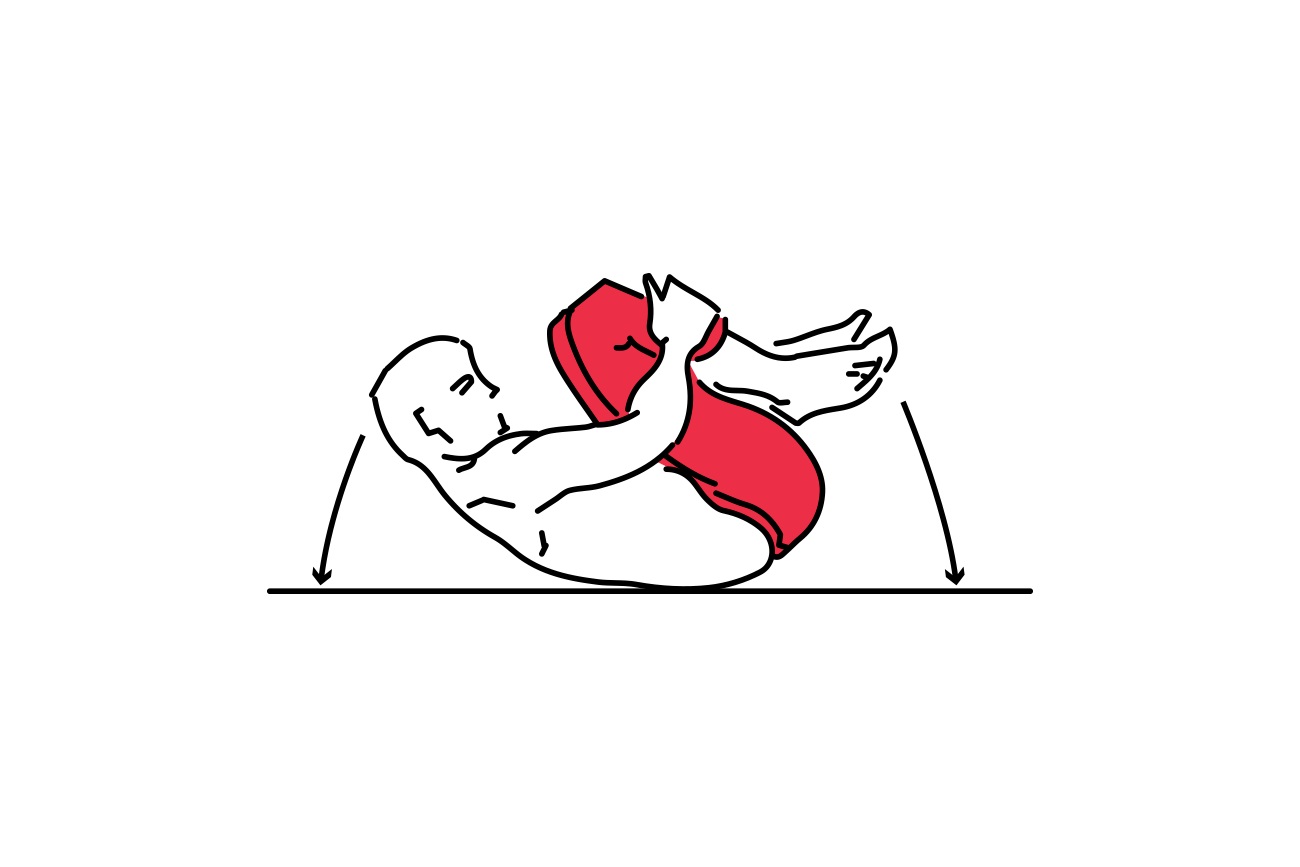 / RBTH
3. Koshka (Cat)
Kneel down, press your palms against the floor, keep your hands and feet at shoulder breadth. Bend your spine in and out, like a cat.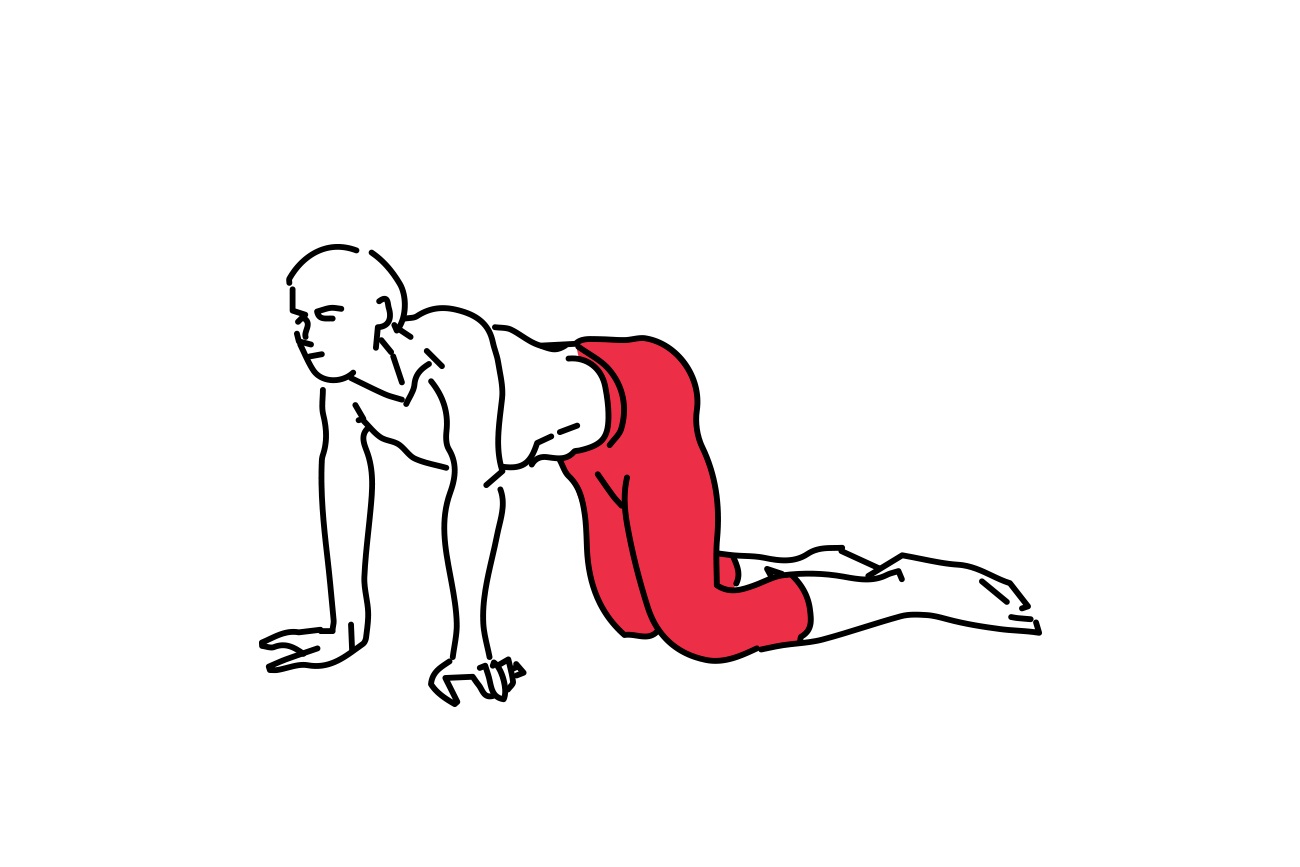 / RBTH
4. Nasos (Pump)
Bend left and right like an ancient hand-pumped fire engine would.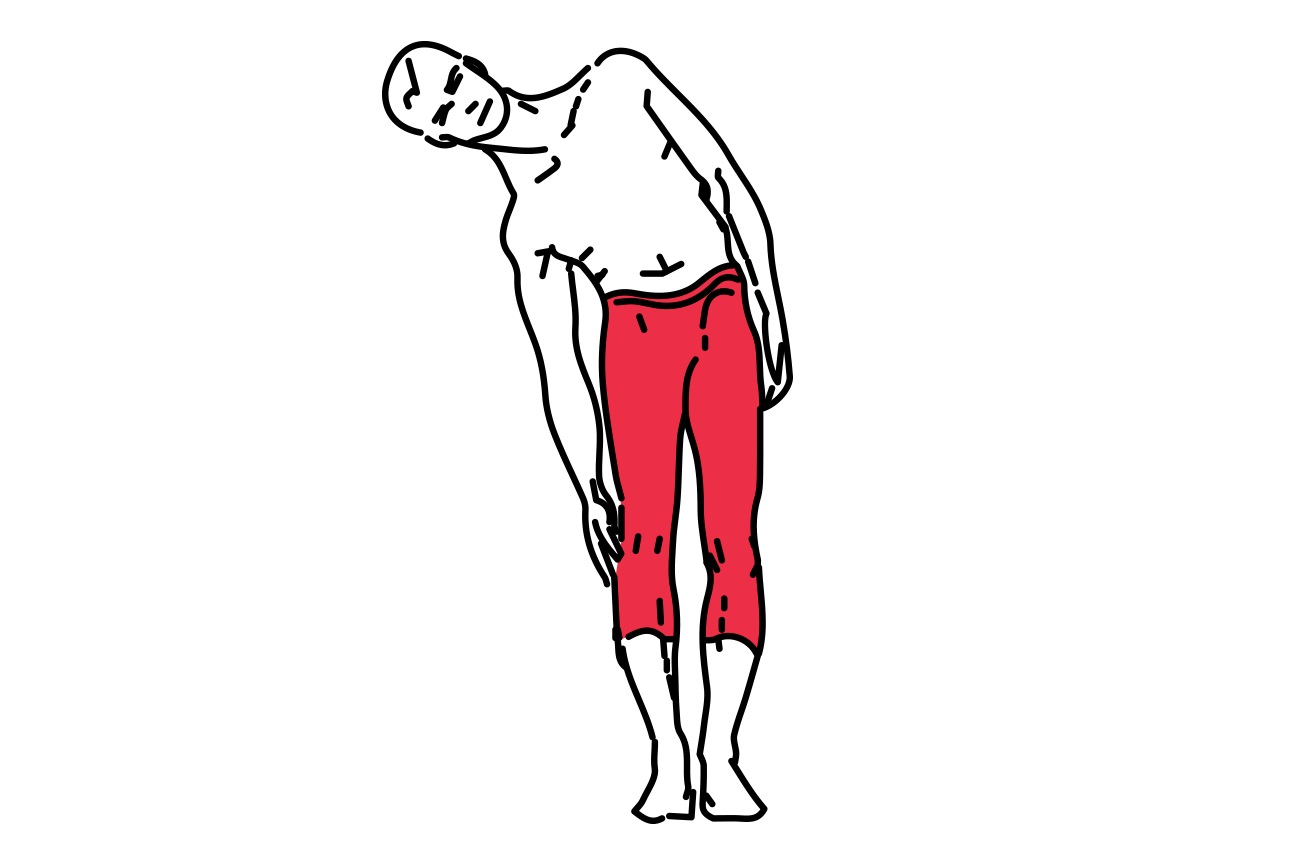 5. Facial massage
To prevent your face from drooping, force your cheeks up to your eyes and ears (in sets of eight).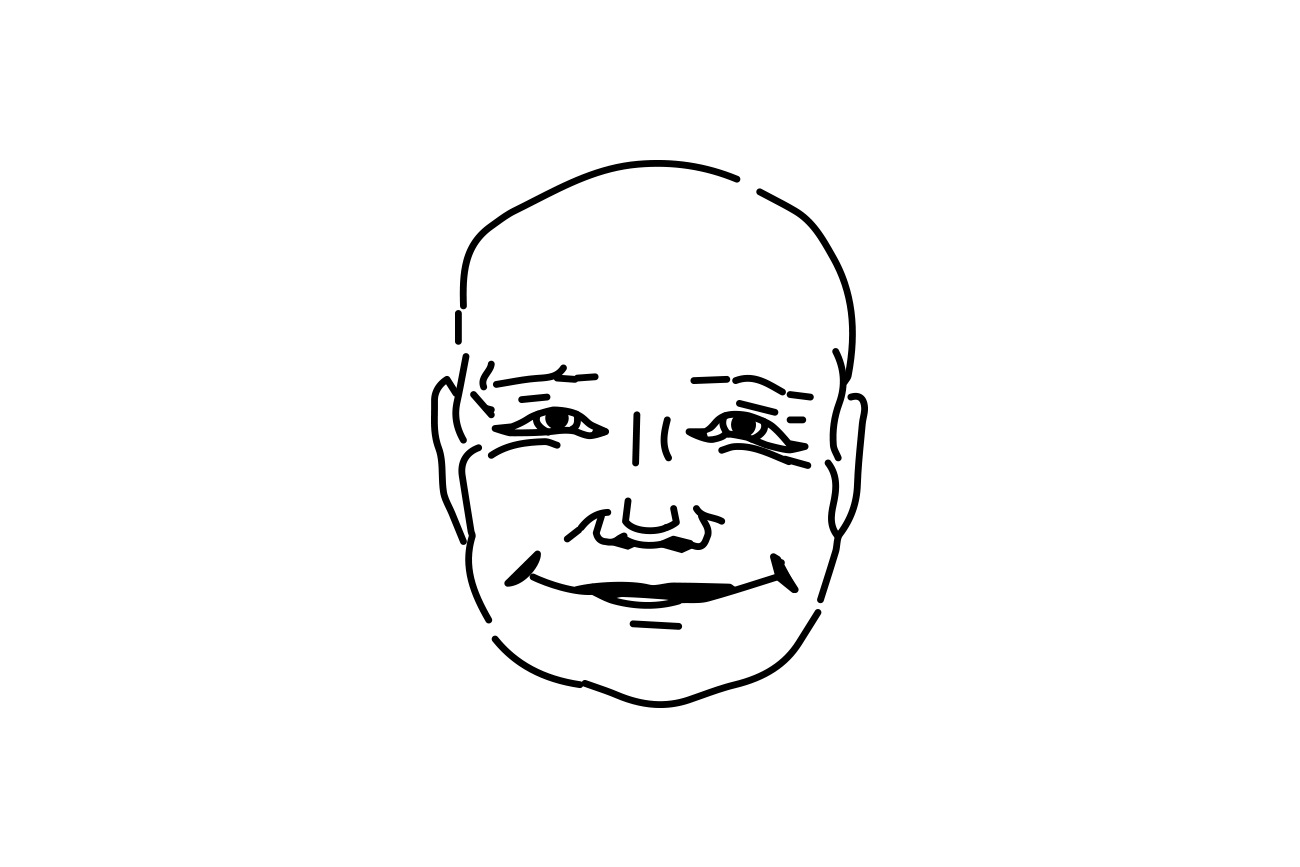 / RBTH
Read more:
If using any of Russia Beyond's content, partly or in full, always provide an active hyperlink to the original material.