10. Antokha MC –

Футбольный
мяч

(Soccer Ball)
Generally speaking, Russian rap is not a genre known for producing nice guys. Antokha MC is a rare exception to this rule. As meek and hippyish he may look, this guy can rap his ass off.
"Soccer Ball" is an uplifting but undeniably soulful departure from his typically slow and introspective sound. Here Antokha flows over a poppy beat that lends frivolity to his childhood reminiscences while adding some playful irony to his quirky wordplay. The song and its feel-good music video, which features Antokha voyaging through Georgia in an RV, is an ode to youth, nostalgia, and (just in time for the World Cup) football.
From the song:
Writing a new line can be quite a trial
Give me one more year or maybe two, then I'll be wiser
Then I'll report back, but now puddles won't let me walk
So my trainers aren't tip-top, free up some space in my locker
9. Malbec feat. Liza Gromova –

Глаза

(Eyes)
How can something so mellow go so hard?
Taking a break from their usual collaborator, Suzanna, producer-rapper duo Malbec have teamed up with up-and-coming hipster style icon-cum-singer-songwriter Liza Gromova for this synth-filled ballad. Having earned a reputation for experimental and emotional trip-hop, 'Eyes' marks a more straightforward and melodic turn for Malbec, whose production takes a backseat to Gromova's powerful vocals that address the torture of unrequited love.
Also check out the video, in which the group put on their most melancholy, heartbroken faces while sightseeing in Moscow (including to Danilovsky Market) – pretensions somewhat mitigated by the farcical spacesuits they're wearing throughout.
From the song:
Soon you'll forget me
Just like I never could
Life in the universe, a train of variables,
And you're playing hide-and-seek in another's arms
8. Slot –

На
Марс! (To Mars!)
Moscow-based nu-metal band Slot has been around since 2002 – long enough that they even released their own greatest hits album last year. After a two-year hiatus since the group's last original album, they came back with the banger 'To Mars!' about, well, going to Mars.
According to the song, we're too cramped on Earth, and would be better off just buying one-way tickets to Mars because "there's a sense of being there" and even Gagarin is "sending his best." Elon Musk, eat your heart out.
7. Poshlaya Molly –

Буду
твоим
пёсиком

(I'll Be Your Doggy)
Imagine being cool enough to sample 'Smells Like Teen Spirit' and actually pull it off. Punk rockers Poshlaya Molly have done just that, and then, just for good measure and to keep it up to date, they end the song with a trap beat that comes from absolutely nowhere. Because why not.
The absurdist lyrics to 'I'll Be Your Doggy' cover lots of ground, from partying with the homeless to your parents thinking you're gay. But what else would you expect from a band with a breakout album entitled 8 Ways to Give Up Jerking Off?
6. Matrang –

Медуза

(Meduza)
Ever wondered what Viktor Tsoi would have sounded like over a house beat?
This eldritch track with a video about life as a human octopus was a surprise hit for 23-year-old Matrang, an emo rapper from Vladikavkaz (1700km south of Moscow). While it might be in the running for the most overplayed song in Russia this year, the acclaim is actually deserved. The dark vibe seamlessly complements Matrang's eerie voice and introspective hipster persona. You might hate liking it, but it's just too effortlessly cool a track to dismiss.
5. Husky –

Иуда

(Judas)
Rap veteran Husky returned to our playlists in April with his edgiest, most abstract drop to date. Adding even more stammer to his characteristically slurred vocals, the Ulan-Ude (4500km east of Moscow) native portrays a distorted and transcendental reality in "Judas," in which the artist is posited as Jesus Christ and drug-fueled society as Judas, or the betrayer of the real.
It's a complex message, satirically mirroring the superiority complexes of those outside of the illegal drug industry through a lense of paranoia to claim that the very notion of prophecy is a false one. Coupled with the video's harrowing urban emptiness, symbolizing the solitude of a trip, this is about as hard-hitting as rap comes.
From the song:
Flies all in my glass of wine
Who will there be after I?
Cartoons of the day fill your eye
You wouldn't share a piece of the pie
Which one of you will forsake me?
4. Luna – Jukebox
Six months after teasing a new single on a popular Russian chat show, Kristina Bardash, a Russian-language songwriter from Ukraine, finally – much to the delight of the Russian-speaking world – dropped the video for 'Jukebox' in May.
While Luna's career to date has primarily covered ballads and house-pop, the final cut of 'Jukebox' certainly didn't disappoint. Lacking any huge drops or overdone drums, is 90s techno-infused pop done right and makes perfect use of Luna's misty, layered vocals, which slide seamlessly between octaves to give the song the maturity and dreaminess it deserves.
The song addresses the feeling of love dissolving the soul – a sentiment perfectly matched by the mystical, nostalgic video that draws heavily from hippy culture. One for the ages?
3. Monetochka –

Каждый
раз

(Every Time)
The nicest person in Russian pop – apparently, her favorite pastime is cross-stitching – has had a year to remember, with her recently-released album Раскраски для взрослых (Coloring for Adults) capturing the hearts of an endearing nation. All ten tracks on the LP made it to the Russian top 100 within a week. Not bad for a teenager.
"Every Time" is the album's lead single, giving a charming account of an unrequited love and longing for her ex, while sarcastically denying it at the same time. She's sort of like a tiny puppy trying to bite – at the end of the day, her innocent-sounding voice takes any would-be malice out of the song.
The piano riff, the twilight-set video, Monetochka's teenage charisma – you'd have to be pretty jaded not to like "Every Time."
From the song:
If I had nickel every time, every time I thought of you
I'd be out homeless on the hills, I'd be the poorest girl in view
2. Pharaoh –

Лаллипап

(Lollipop)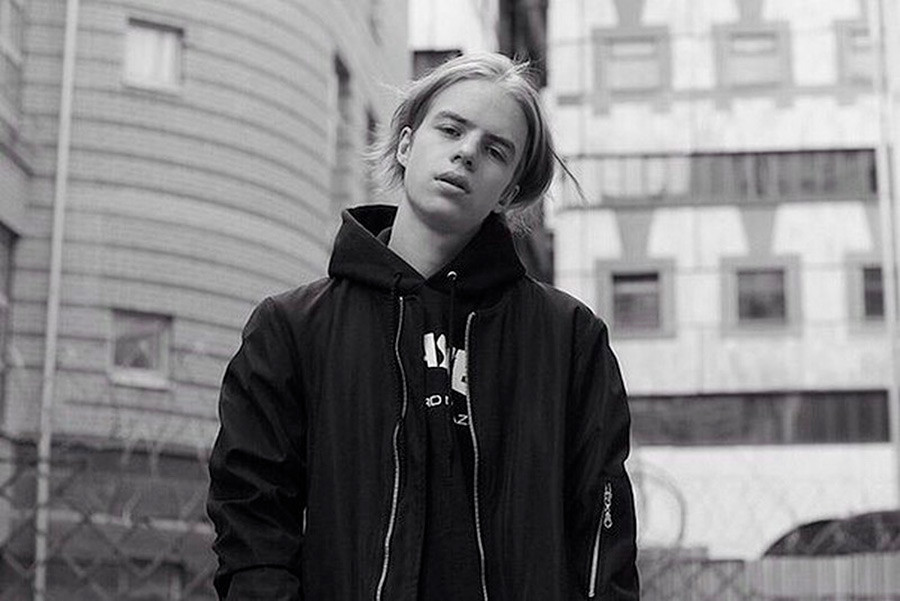 Pharaoh has been making dystopian music for a while now, but came out with his hardest track to date this May. Riding one of the beats of the year in any genre, the rapper claims the throne of Russian rap within the first four bars and sends for every rapper in the industry, telling them, "Your soul is f**ked up." He says many other things too, most of them we can't talk about here. Anyway, here's the clean version (it still slaps):
1. Cream Soda – Хедшот (Headshot)
This is the absolute one.
After making a few waves with the 2017 hit 'Volga,' producers Dima Nova and Ilya Gadaev, the coolest cats in Moscow, have returned this year with one of the most uplifting tracks of 2018. It's a big, cheesy, disco smash – but I'll be damned if it doesn't sound amazing.
Reeling back the years to carve a bright, sassy disco culture out of the dreary Russian winter, the video can be summed up by the guy who's carrying a disco ball on the bus. It's disco, baby – it'll never die.
If using any of Russia Beyond's content, partly or in full, always provide an active hyperlink to the original material.