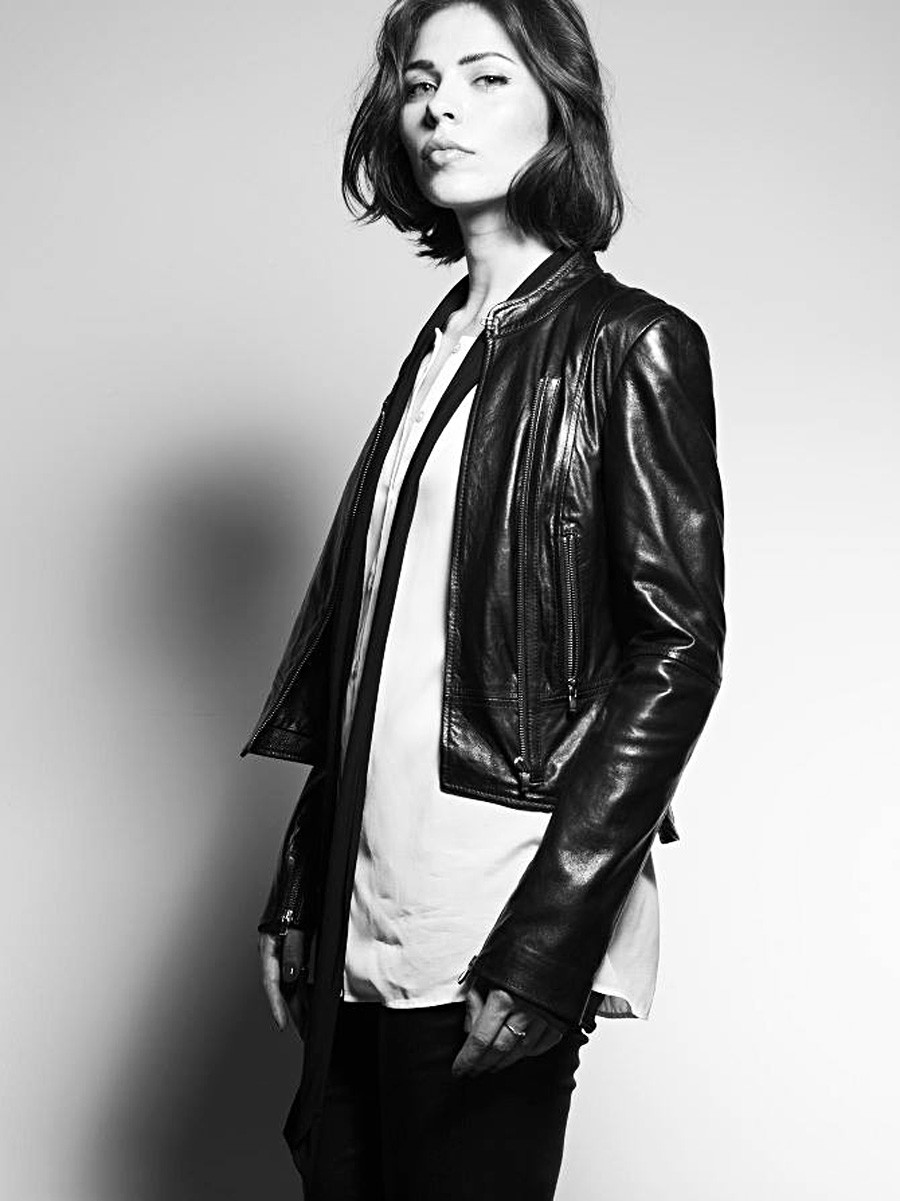 "Those who don't understand what I am doing – thanks for stopping by," wrote Nina Kraviz on Facebook almost two years ago. The sarcastic farewell came after a set in Melbourne when, after dropping Russian producer Shadowax's unruly drum 'n' bass track "I Want to be a Stewardess" she was informed that her audience came for techno, left disappointed, and demanded their money back.
With respect to the good people of Melbourne, they completely missed the point; anyone who pays to see Nina Kraviz and expects anything other than a loose cannon behind the decks has been seriously misled. On top of her DJing she's a producer, singer, record label manager, and, wait for it, a qualified dentist. More unofficially, she's also a dancer, entertainer, sex symbol, and role model for women in techno.
Her DJ sets are a journey through space and time
If you've ever taken the time to watch a Nina Kraviz set, you'll know that the left-field Shadowax track is the tip of the iceberg. She's not a "techno DJ" in the classic sense; instead of steady, thematic, Berghain-esque sequences, you get a tumultuous but eclectic lesson in music history that takes dramatic, fleeting inroads into acid house, disco, trance, and drum 'n' bass. On the right night, being at a Nina Kraviz set is an experience in perennial face scrunching and saying to your mates, "Aw yeah, this is the stuff I used to listen to."
Nina dropping 1983 disco classic, Charlie's "Spacer Woman"
This is probably a good place to recall the oft-recounted story of her journey to Moscow from her native Irkutsk (5000 km east of Moscow), where being immersed in the anarchic breakout of post-Soviet rave culture (while working as a dental student in a veterans' hospital by day) gave her a passionate understanding of techno and the insanely deep record crate she has today. As she recently told The Guardian, "Techno is as important as jazz… it took me 15 years to have even a little bit of a frame of reference."
This is a real DJ, raised in the golden era of fearless experimentation and "dirty" mixing that takes a back seat to tune selection – her completely off-the-cuff mixes follow her mood. Her BBC Radio One Essential Mix is a good starting point, where she takes a sharp U-turn from Ricardo Villalobos' upbeat disco remix of "Love Is Ok" into hardcore Far Electronics' rager "Inner Language" (at around 25:40):
Then there's the Mixmag cover mix, where, upon being named 2017's DJ of The Year, she released a slow-burning blend of trance, hip-hop, breakbeat, acid, 80s pop, and even indie. It's quite something:
Of course, there's also an element of performance art to her live discovery – she smokes behind the decks, she curtsies to fans after playing a well-received track, and unhurriedly closes her eyes and throws shapes whenever she feels the urge. It's a physical manifestation of the music that makes her sets arcane journeys, demanding the crowd's constant attention by challenging them sonically, and then visually helping them make sense of it all.
She sums it up best herself: "When I DJ, I'm f*cking alive."
Tell me she ain't feeling that acid throwback.
She's techno's golden girl
To state the blatantly obvious, Nina Kraviz is an intensely attractive woman. Of course, this has brought her mixed fortunes, as techno is not a genre traditionally known for its female figureheads, or at that, for its sexiness. "Poser" is perhaps the most common criticism leveled at Nina, while a 2013 Resident Advisor documentary about her life on the road, which included scenes of her in a bathtub, sent the culture into meltdown. "I'm so happy blatant uses of sexuality can take the place of hustling vinyl," moaned American veteran DJ Maceo Plex.
Some are quick to associate Nina's sexual revolution with Instagram culture and a kind of gentrification of techno's rawness. However, she fails to see the link: "'Oh my god, she can't be taken seriously if she is pretty and feminine…' Since when, guys? I don't even have a manager. I refused them all," she responded on Facebook.
This is where her Russian-ness comes into play: unabashedly impudent about her right to be feminine, Nina brings a swagger to the culture that's as headstrong as it is mysterious. While undoubtedly an influence for emerging women in the industry like Charlotte de Witte and Amelie Lens, or even homegrown talents Inga Mauer and Ishome (aka Shadowax), she has repeatedly refused to pander to the media trying to capitalize on her femininity, telling them that by adopting political correctness, they run the risk of overlooking male artists.
In other words, a female DJ who's all about the music and happens to possess an air of sexuality is about as much of an enigma to techno as the complexity of Russian femininity is to Europeans.
Whether she likes it or not, Nina Kraviz is the sex symbol techno didn't know it needed.
Check out these productions from Nina and her label, "Trip," consisting mainly of Russian and Icelandic artists:
If using any of Russia Beyond's content, partly or in full, always provide an active hyperlink to the original material.