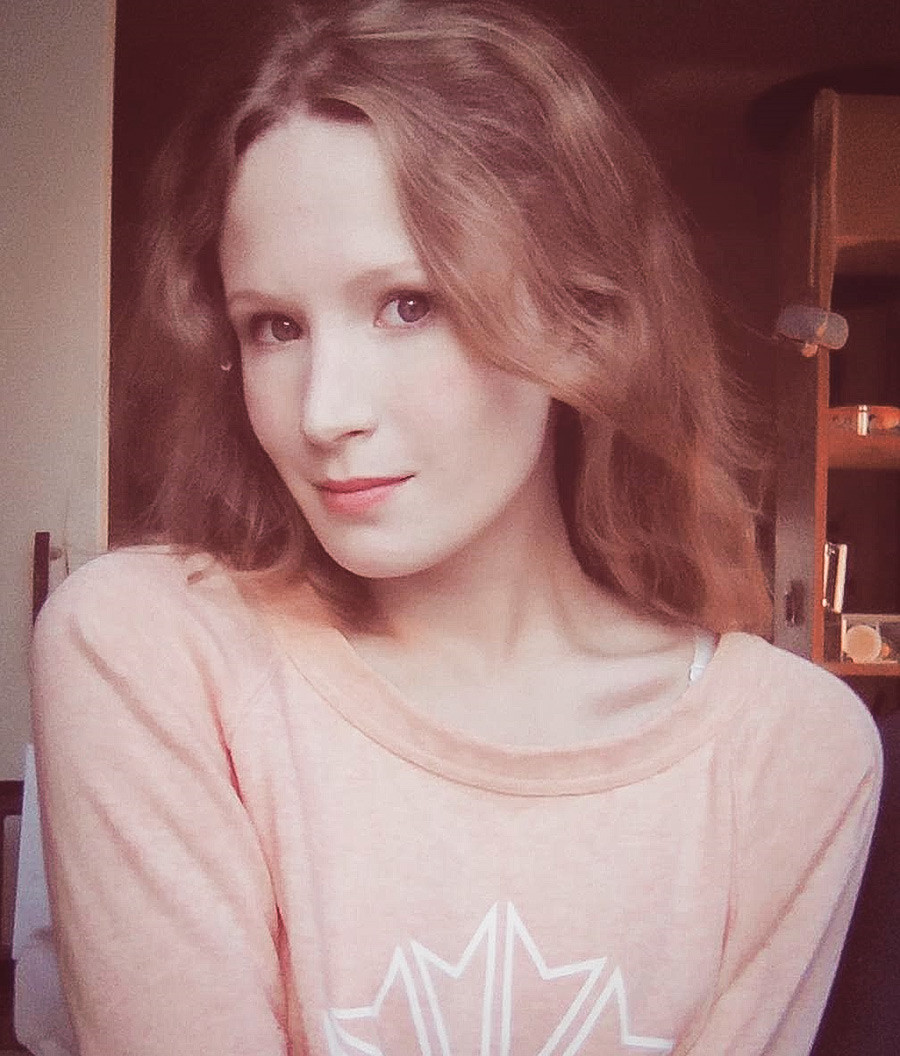 Liza Gyrdymova used to be a typical teen. Then one day after school she wrote a sarcastic ballad about communism on her keyboard and posted it on VK (the Russian version of Facebook). The song went viral and, to cut a long story short, just two years later, seven of the ten tracks from her new album "Adult Coloring Books" currently sit pretty in the Russian top 100 chart.
This is not your run-of-the-mill popstar – her aberrant mix of strikingly high-pitched vocals and satire means she's not only big among teenage girls, but has a wide fanbase incorporating adults and music critics. Moreover, her music is surprisingly, well, good.
How did this happen?
Prankster's paradise
"Mama, I'm not making Nazi salutes/Please stop swearing, my outlooks are alright," sang a 16-year-old Monetochka in one of her ballads at the outset of her unorthodox rise to the top.
Songs like these made Liza Russia's favorite troll, with the country's online community lapping up the sight of pop culture icons and trends being slaughtered by a sweet-voiced girl armed with the candid YouTube value of Alessia Cara and a sense of humor. Prime victim was high-end fashion designer Gosha Rubchinskiy, often mocked for his unironic commercialization of Soviet culture.
There was also an element of the surreal to it: Her breakout EP "Psychedelic Cloud Rap" contained literally no rap whatsoever.
But there was something more to a Monetochka roasting than the average online parody. Unlike her "influencer" peers, Liza refused to be forcibly bubbly or flashy (she didn't wear makeup for her bedroom videos). Perhaps inadvertently, this helped her tap into a silent majority of the Russian youth often overlooked due to its noiselessness: Those who are educated but apolitical, creative but averse to the mainstream, and extremely cynical about their generation's outlook.
Coloring a generation
Liza's breakthrough came when she started collaborating with producer Vitya Isaev, and the first taste of the pair's colab was given to us in the form of 2017's "The Last Disco," a sentimental coming-of-age track sung over sleek synths and nostalgic 80s snares.
While the song was undeniably earnest, "Adult Coloring Books" reassured us that the Liza of meme-based fame was never too far away. This doesn't mean 33 minutes of Gosha Rubchinskiy piss-taking, but the album does essentially keep most of its heaviness at bay.
Like other socially "conscious" artists like Kendrick Lamar, Liza often refutes the temptation to claim that she alone represents what it means to be young in modern-day Russia, instead using a series of quirky mood-characters for this purpose.
The album's lead single Каждый раз (Every Time), has the following chorus:
If I had a nickel every time, every time I thought of you
I'd be out homeless on the hills, I'd be the poorest girl in view
The protagonist, a supposedly "ideal, independent girl, who's proud and self-sufficient," clearly doesn't quite fit the job description (why else would she be so obsessed with her ex otherwise?) In a sense, it mirrors the Internet generation: Raised on and hardened by dark humor, but often defensive when the surface is scratched a little.
It's not just one big joke
While Monetochka's portrait of Russia is humorous and dense, her invitation to national self-reflection extends beyond pop culture too. There is a deeper message to the album: That Russia should not let its history hinder its future.
This is clear from the opening track "Russian Ark," a sarcastically nationalistic song with a tongue-in-cheek salutation of Russia's greatest treasures: Kvass, iconostasis, crooner Stas Mikhaylov.
Then there's the track "90," which derisively re-hashes oft-exploited narratives about 1990s Russia:
In the nineties people were killed
And everybody ran around buck-naked
Electricity was nowhere to be found
Just fights over jeans and Coca-Cola
Cynics will say it's a skeptical view of the country's past, yet these are two of the most upbeat tracks on the record – the smooth disco-pop we're given here is as nostalgic as the lyrics are critical.
It's on the tear-inducing "Your Name", the LP's eighth track, that the album makes its first unequivocal attempt at sincerity, addressing the topic of bereavement over a wistful disco beat (with surprising success, given the gravity of the theme):
And you disappeared, not in the void nor in the darkness, no, you're gone
You've merged with the air, you turned to fumes
All that's left is letters on the mail, on the forms
And those letters spell out your name
The cusp of adulthood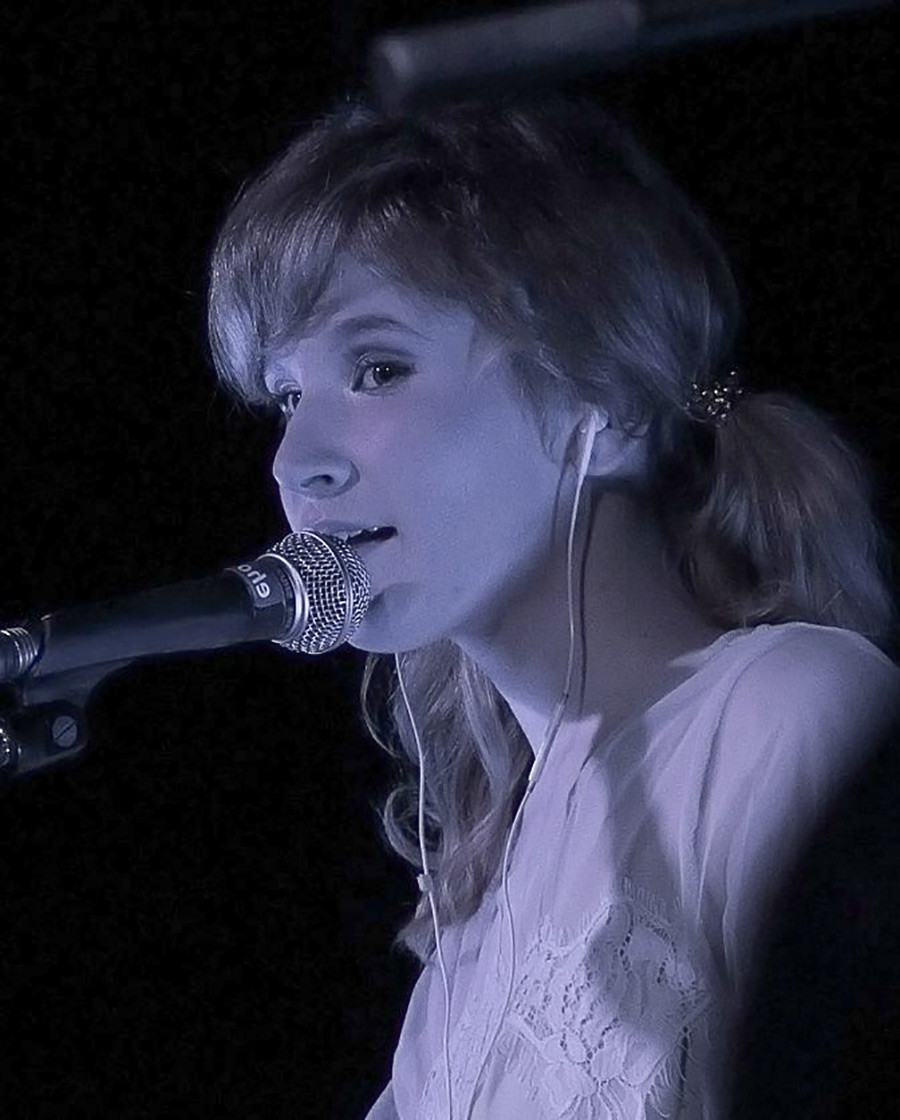 Elizaveta in 2018
Aglarion Glirdan/Wikipedia
The broadness of Monetochka's appeal is hard to explain, but much of it probably lies in her age. Currently on the cusp of adulthood, she's at a sentimental sweet spot that both evokes teenage nostalgia but is acceptable for anyone to tune in.
She's also quintessentially Russian: At once serious and satirical, mature and childlike, stubborn and vulnerable, never has pop come so close to capturing the angst and complexity of the nation's identity.
She shows no signs of completely abandoning her roots, however: "Adult Coloring Books" closes with jokey keyboard-ballad "Post-Post," about the online teenage craze over pseudo-philosophy. You can almost imagine Liza recording the song from her bedroom (at least, the sticky keys are very audible). The track proves her new endeavors haven't killed her sense of humor, abruptly finishing with the announcement, "I haven't thought of an ending yet."
Say what you want, but she keeps you on your toes.
Listen to "Adult Coloring Books" in full below:
If using any of Russia Beyond's content, partly or in full, always provide an active hyperlink to the original material.