7 meditative photos of ceiling domes that look like the sky
These stunning ceilings prove that the sky's the limit – you'll find these slices of heaven in remote churches and abandoned estates dotted around the country.
1. Mausoleum of Nikolskoye-Cherenchitsy estate, Tver region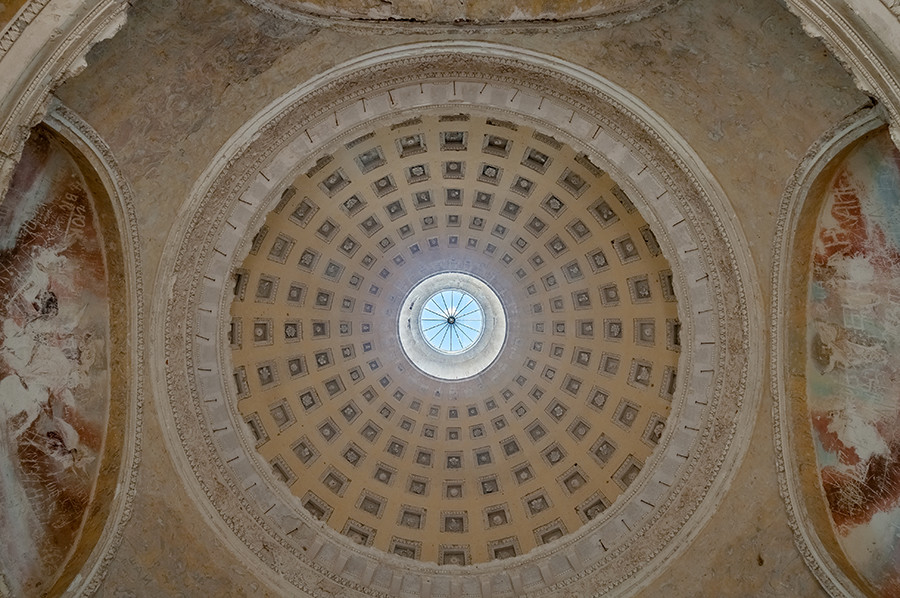 The dome rests on an entablature (base structure for columns and roofs tops) which has a relief ornament featuring bunches of grapes being pecked at by birds, much like the mosaics in Rome's mausoleum of Santa Costanza in Rome.
2. Sts. Boris and Gleb Monastery in Torzhok, Tver region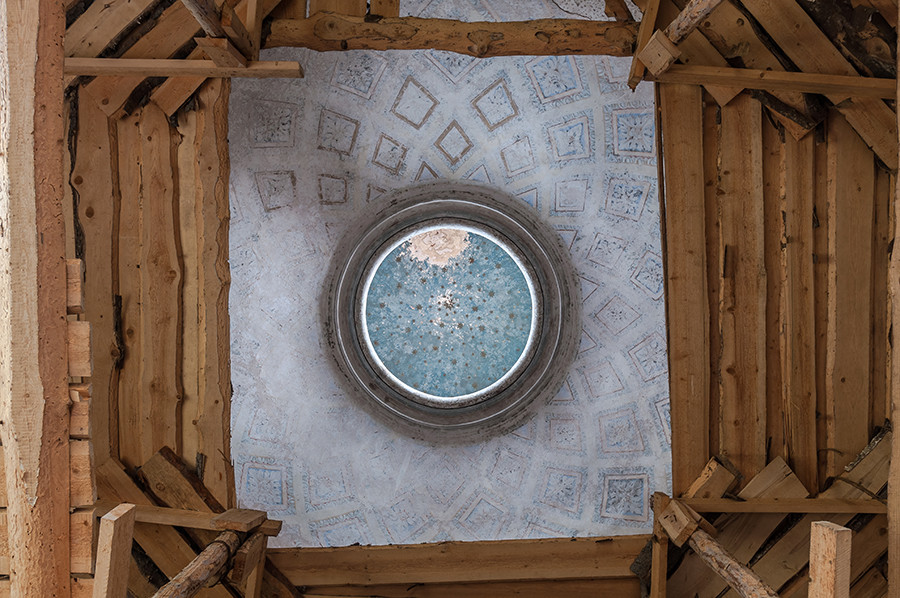 Vadim Razumov
The18th century monastery was rebuilt in the 19th century and this vault was hidden from the public for a long time, obstructed by wooden chorus. Find out more information and pictures of the monastery here.
3. Church of Sts. Peter and Paul in Peresleginо, Tver region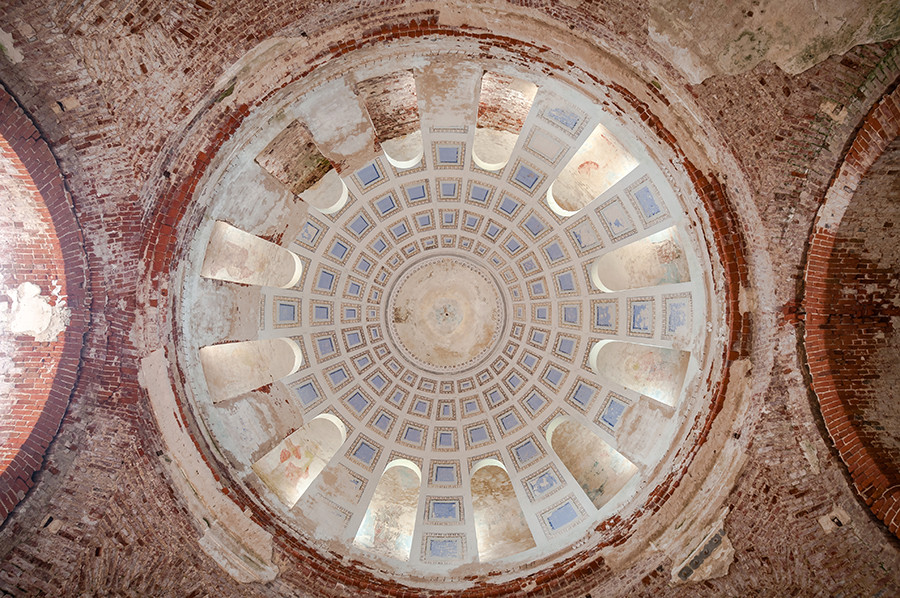 Vadim Razumov
In the top part there are 12 window slots, each a little more than one meter in diameter. The ceiling is decorated with coffers - square panels just like in Rome's Pantheon.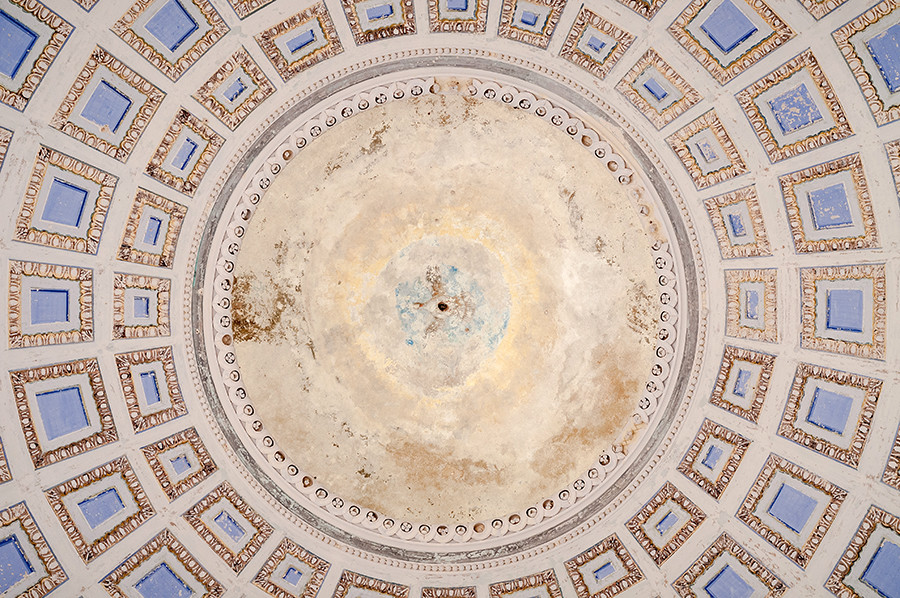 Vadim Razumov
This decorative element is a feature in other projects of pioneer clerical architect Nikolai Lvov, who is thought to have designed this cathedral.
4. Bratsevo estate, Moscow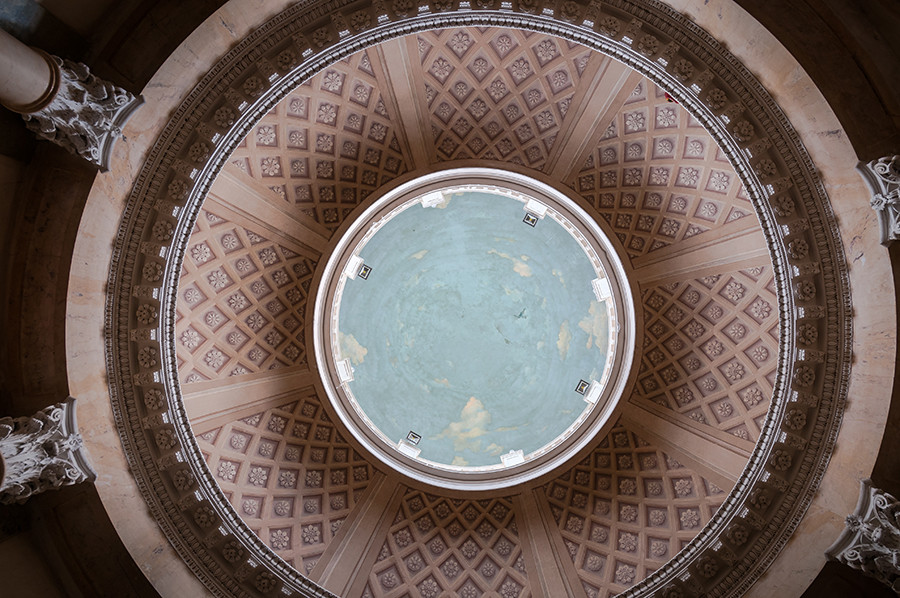 Vadim Razumov
The ceiling of the main house of this estate, once belgining to the Stroganov family, is adorned with an incredible fresco, while the dome of the beautiful rotonda hall is painted like a sky, complete with clouds. The lower vault is decorated with coffers (another work of Nikolai Lvov).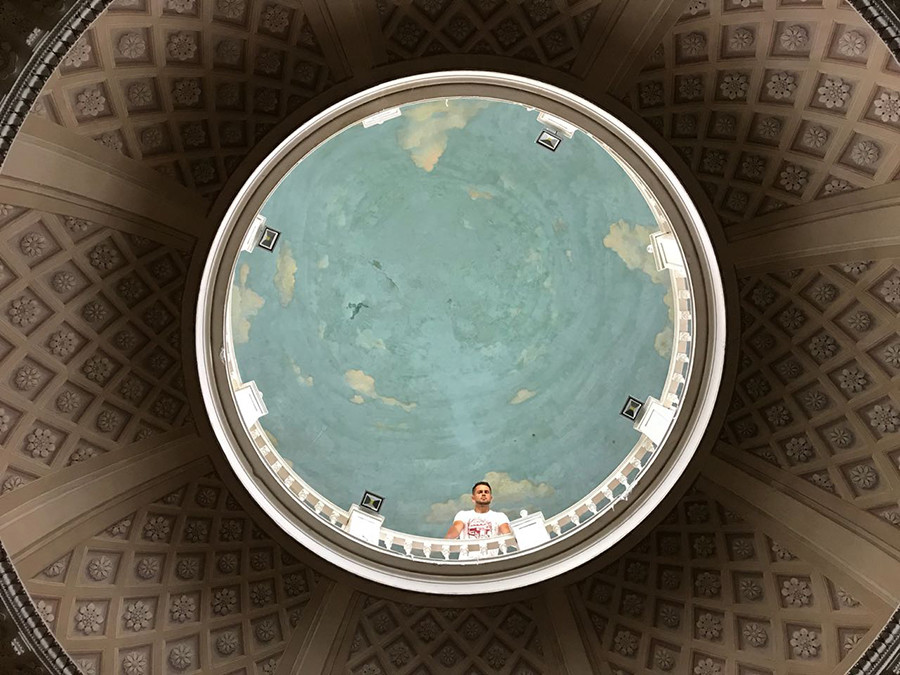 Vadim Razumov
This top vault reflects light from cylindrical windows (sadly you can't see them here). The openings are behind the man (who is in fact the photographer) looking over the railings.
5. Znamenskoye-Rayek estate, Tver region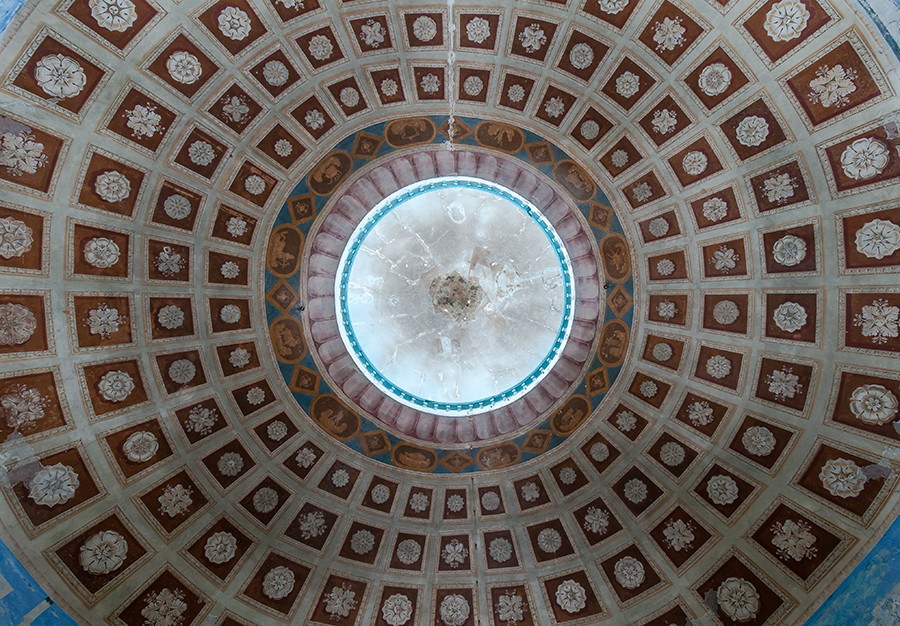 Vadim Razumov
The 12 signs of the zodiac are painted in oval shapes like ancient Greek gods around the center of the dome. By now you can probably tell this particular style of coffers means this is the work of architect Nikolai Lvov.
Read more: Why Russians build churches on trains and ships (PHOTOS)
If using any of Russia Beyond's content, partly or in full, always provide an active hyperlink to the original material.