7 Soviet movies included in the BBC's 100 greatest foreign-language films of all time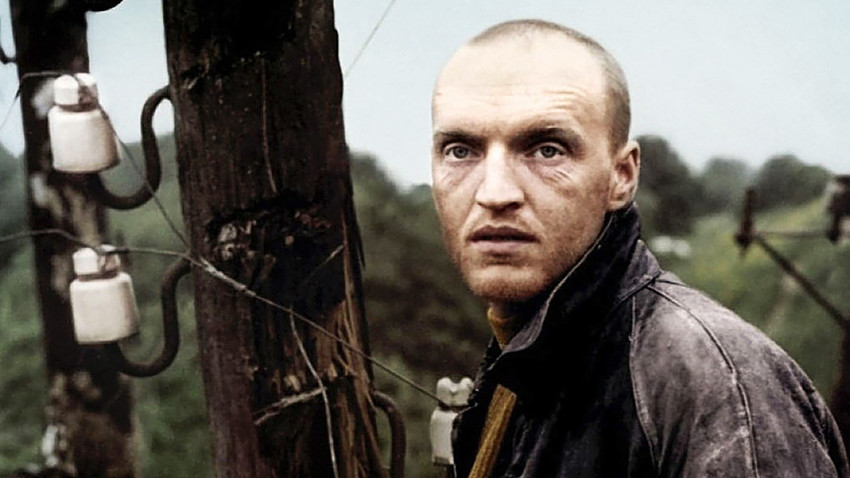 A screenshot from 'Stalker' movie
Andrei Tarkovsky/Mosfilm, 1979
Four of Andrei Tarkovsky's movies are included among the top 100. 
A total of 209 critics from 43 countries have compiled a new list of must-watch movies. While the winner is Kurosawa's 'Seven Samurai,' there are also several great Soviet films.
1. The Mirror, 1974 (No 20 in the BBC list) by Andrei Tarkovsky
This movie is in the BBC's top 20 and is arguably Tarkovsky's key film. The fragmented memories of dying poet Alexei form this haunting autobiographical reverie, which interweaves poems by Tarkovsky's father Arseny, a respected Soviet-era wordsmith.
2. Battleship Potemkin, 1925 (No 24) by Sergei Eisenstein
This iconic early 1925 Soviet film marks the 20th anniversary of the first Russian revolution. Sailors of the Black Sea fleet protest against their commanders after the ship's cooks try to feed them wormy meat.
3. Andrei Rublev, 1966 (No 40) by Andrei Tarkovsky
Andrei Rublev is an episodic film depicting eight moments in the life of Rublev, a 15th century Russian icon painter.
4. Stalker, 1979 (No 49) by Andrei Tarkovsky
Another of Tarkovsky's works. It is a fantasy film based on the Strugatsky Brothers novel Roadside picnic. In a fictional world the protagonist – Stalker – earns money by leading illegal tours in the Dead Zone.
5. Solaris, 1972 (No 57) by Andrei Tarkovsky
This story is about a scientist sent to investigate mysterious events on a space station orbiting the planet Solaris. On arrival he finds his dead wife alive on the station and tries to kill her, but – as is the way in this unnerving science fiction classic – she keeps coming back.
6. Come and See, 1985 (No 59) by Elem's Klimov
A tragic WWII story about a boy who witnesses Nazis murders and subsequently transforms from a joyful teenager into a grey-haired man. Like the protagonist, film director Klimov witnessed the horrors of war, but in reality, including the Battle of Stalingrad – where he grew up.
7. Man with a Movie Camera, 1929 (No 73) by Dziga Vertov
This silent documentary is a manifesto of cinema art. It uses a bewildering array of cinematic techniques: freeze frames, jump cuts, Dutch angles, and focus-racking. The movie portrays a whirlwind of impressions during one day in a Soviet city.
Read more: 10 movies that define Russian cinema
If using any of Russia Beyond's content, partly or in full, always provide an active hyperlink to the original material.