Which Russian classics are European filmmakers adapting?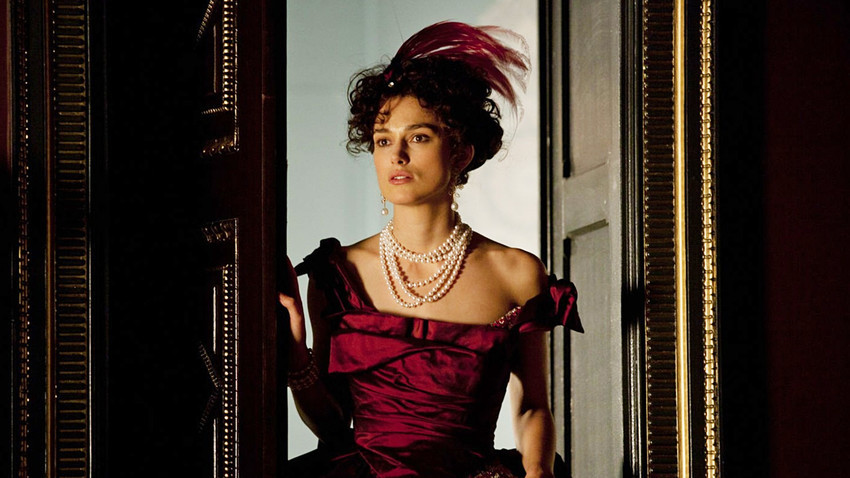 The British take the top spot when it comes to adaptations of Russian classic novels and plays. UK directors don't limit themselves to just Tolstoy or Chekhov, but gladly take on lesser-known Russian authors such as Mikhail Bulgakov and Nikolay Leskov.
1. Crime and Punishment (2002)
An ex-student, Rodion Raskolnikov, kills an old pawnbroker and her sister for money in order to prove his theory that "extraordinary" individuals can achieve morality in the pursuit of something greater. Still, an internal crisis begins to tear him apart, and it seems that only love can save him.
2. Luzhin's Defense (2000)
An adaptation of Vladimir Nabokov's novel, this British-French drama follows the life of a brilliant but mentally unstable chess grandmaster, Alexander Luzhin. At one tournament in Italy he falls in love with Natalia, and proposes to her. However, the future is not bright for the lovebirds...
3. Onegin (1999)
This joint British-American romantic drama, starring Ralph Fiennes and Liv Tyler, tells the story of unhappy love between the young dandy,Evgeny Onegin, and Tatiana Larina. The movie was nominated for Best British Film in 2000.
4. War and Peace (2016)
Another adaptation of the famous Leo Tolstoy novel, the BBC TV series follows the life of several Russian aristocratic families at the time when Napoleon's army invades the country.
5. Lady Macbeth (2016)
This British drama is based on Nikolay Leskov's short story, but the action has shifted from Russia to England. Katherine is very unhappy in her marriage, and willingly starts an affair with a worker, Sebastian. Her passion is so strong that she is even ready to kill to hide her secret.
6. A Young Doctor's Notebook & Other Stories (2012-2013)
This British dark comedy TV series, based on Mikhail Bulgakov's short stories, tells the story of a young doctor who starts his practice in a small rural town just as Russia is falling into the chaos of the Revolution and Civil War. It stars actors Daniel Radcliffe and Jon Hamm, who confessed they are big fans of the Russian author.
7. Anna Karenina (2012)
In late 19th century Russian high society, St. Petersburg aristocrat Anna Karenina (Keira Knightley) enters into a life-changing affair with the dashing Count Alexei Vronsky. This will have tragic consequences for her…
8. The Cherry Orchard (1999)
This drama is a joint production of France, Greece and Cyprus, which stars Gerard Butler, and is based on the same-name play by Anton Chekhov. The movie follows a family who gathers at their estate that has a cherry orchard. Soon, their beloved home will be sold to pay off debts.
9. Resurrection (2001)
This Italian-French-German adaptation of Leo Tolstoy's novel follows Dmitri Nekhlyudov, who sits on a jury that sentences a prostitute, Katysha Maslova, to prison for the murder of the client who raped her. Nekhlyudov realized that Maslova is his former maid, whose fate he destroyed 10 years ago. Now he has a chance to make up for his sins.
10. Doctor Zhivago (2002)
This British TV mini-series, based on Boris Pasternak's novel, shows how the world of the Russian intelligentsia fell apart amid the terrible circumstances of the Russian Revolution and Civil War. The main roles are portrayed by Keira Knightley and Sam Neill.
If using any of Russia Beyond's content, partly or in full, always provide an active hyperlink to the original material.