Until Feb.17 three leading cultural venues in Paris – the Théâtre du Châtelet, Théâtre de la Ville, and Centre Pompidou – are hosting DAU, one of the most controversial cultural event of recent years. After the French capital the project will move to London.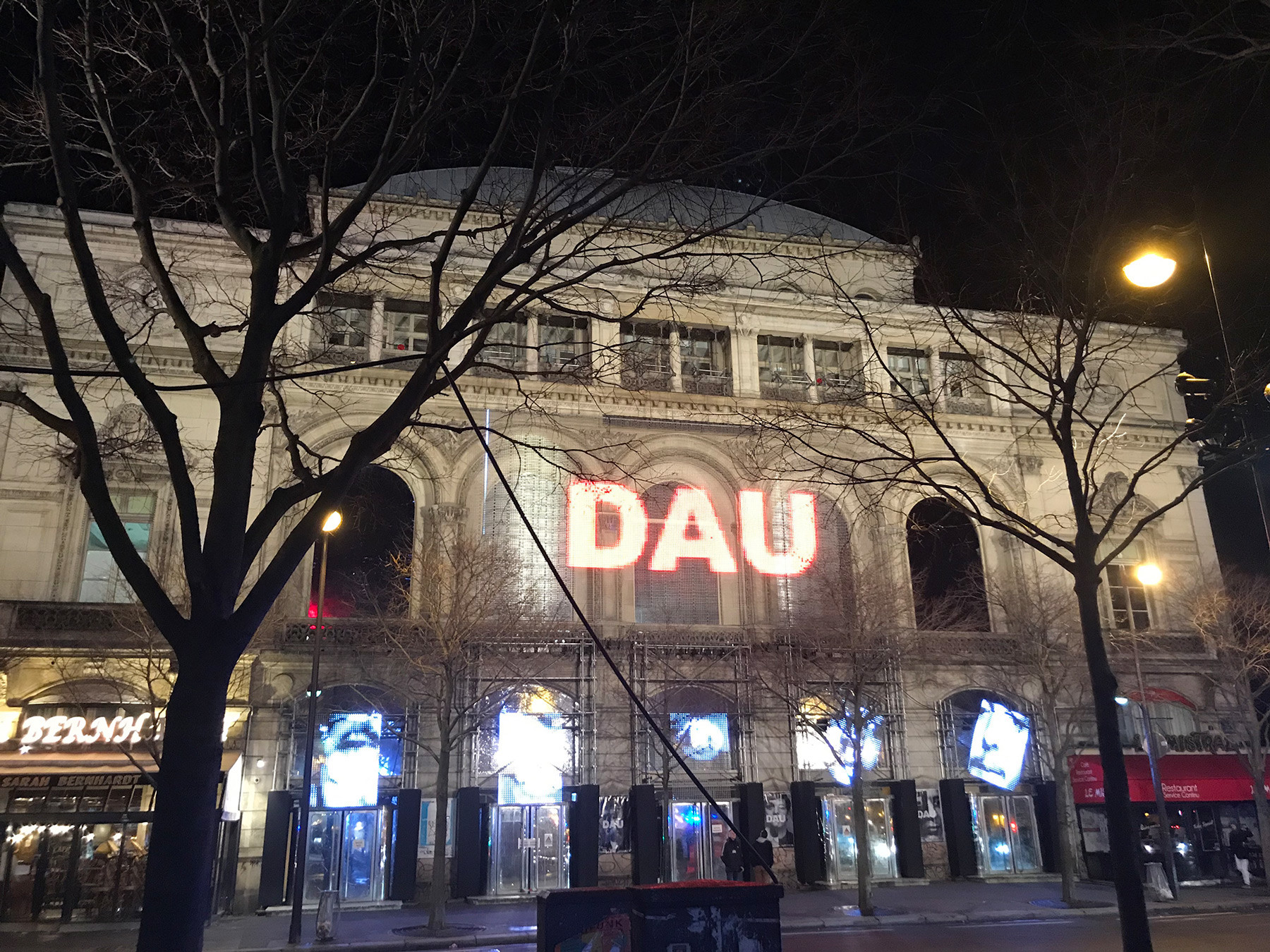 This huge artistic undertaking has been received with enthusiasm and indignation in equal measure – it's polarizing both the public and media. Russia Beyond looks into whether it's worth spending time and money to experience the DAU universe, and to what extent the project justifies the title of "a unique and unprecedented phenomenon in the history of modern culture" as declared by its organizers.
Why is it called DAU and how did it come about?
"Dau" was the nickname of Russian physicist and Nobel Prize winner Lev Landau. Initially the project was conceived by its director Ilya Khrzhanovsky as a biopic about the scientist. Later, having abandoned plans to make the film, he came up with the idea to build a full-fledged set in Kharkov (Ukraine) for a huge Soviet research facility, the so-called Institute, where Landau worked in the 1930s and 1960s.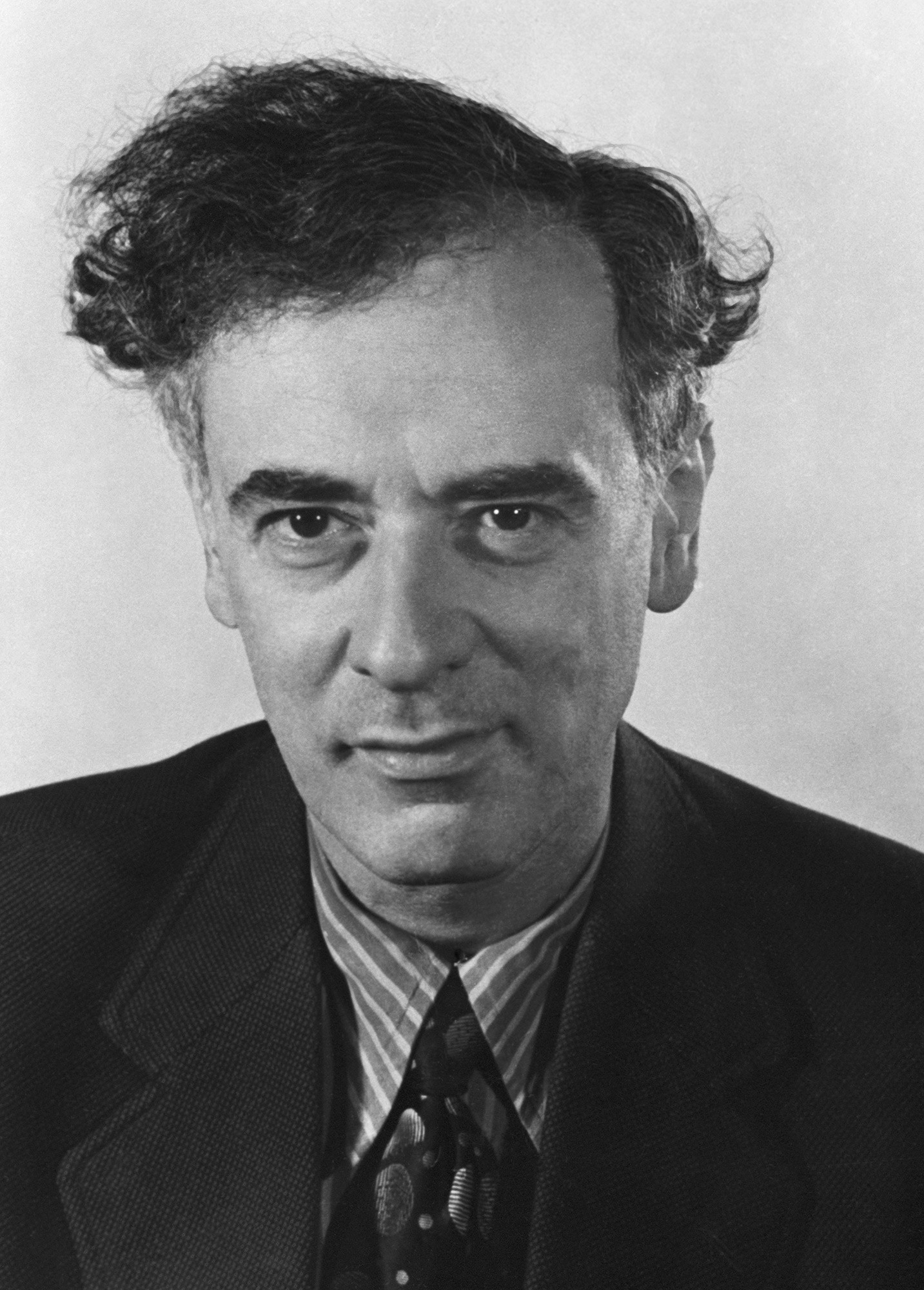 Lev Landau/TASS
Moreover, he inhabited the set with some 300 people who agreed to live there for three years, totally immersed in that era, which meant giving up all modern devices and using nothing but props and objects from that time. Their life there was filmed without a specific script – there was just a partial outline of the plot from the director.
What is the saga about?
The whole saga is a journey into the abyss of human nature, a study of people when faced with terror. It's a search for freedom and God, and an attempt to save our souls.
According to the plot, scientists at the Institute are carrying out scientific research to create a superhuman with supernatural abilities. Like God, they are trying to mould a human and, like the Devil, they want to take the human's soul. They are not averse to the mass use of psychotropic substances, the new country needs human robots with a stock set of qualities, not including freedom of thought or choice.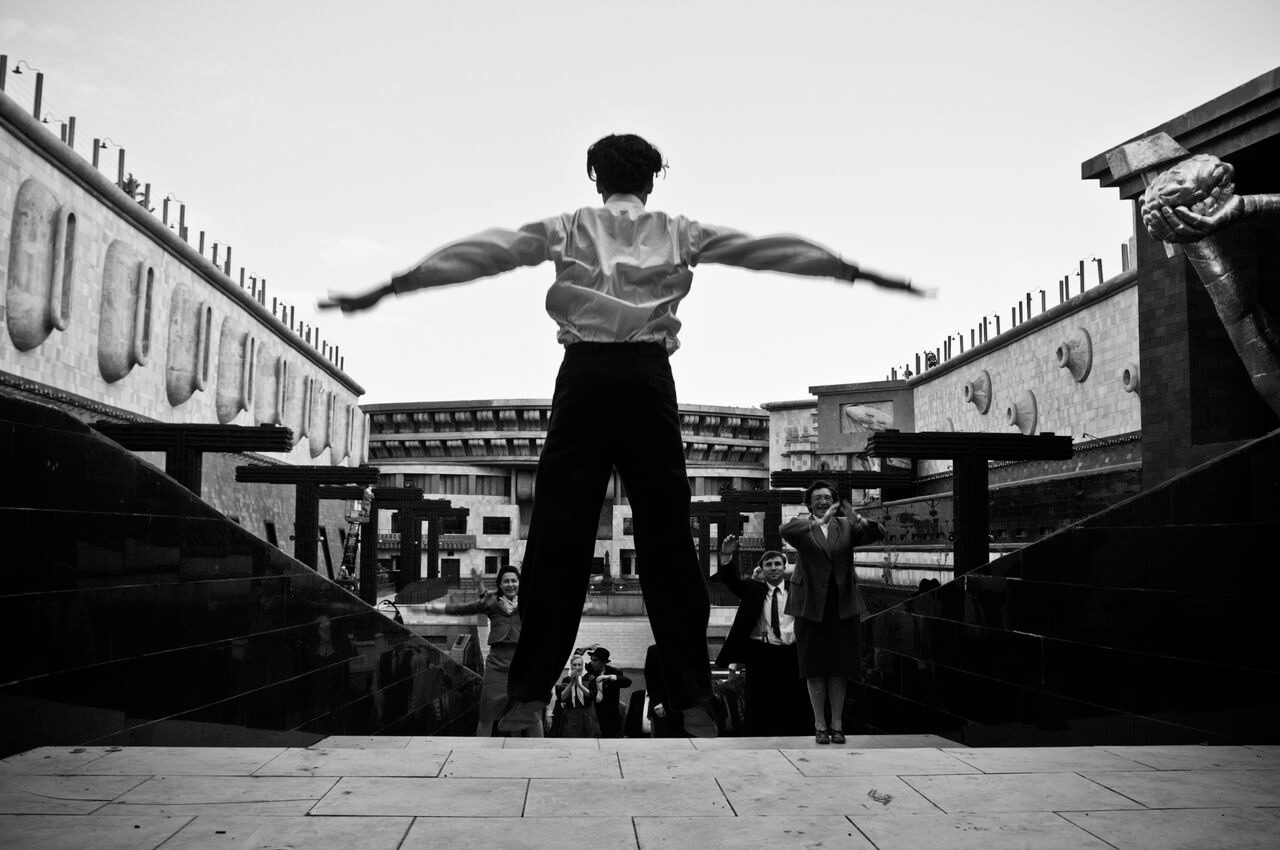 DAU Press
In parallel, we see the private lives of the Institute's employees who represent all social strata, from leading scientists to janitors – they fall short of the lofty criteria that the new ideal person is supposed to meet. They drink, chain-smoke, swear, have sex, cheat on each other, fight, and harbor hate.
Faced with a total lack of freedom, living under surveillance and control in a confined space, the characters are consumed by the only freedom they have left, the freedom of personal life. Not being able to fully control their minds, they exercise full control over their bodies and nothing can stop them. Yet, the brutal system exacts a payment for this freedom too. The concept of the soul is alien to it, it cannot see that, despite all their sins, people love, feel compassion, repent, and forgive. This is their salvation.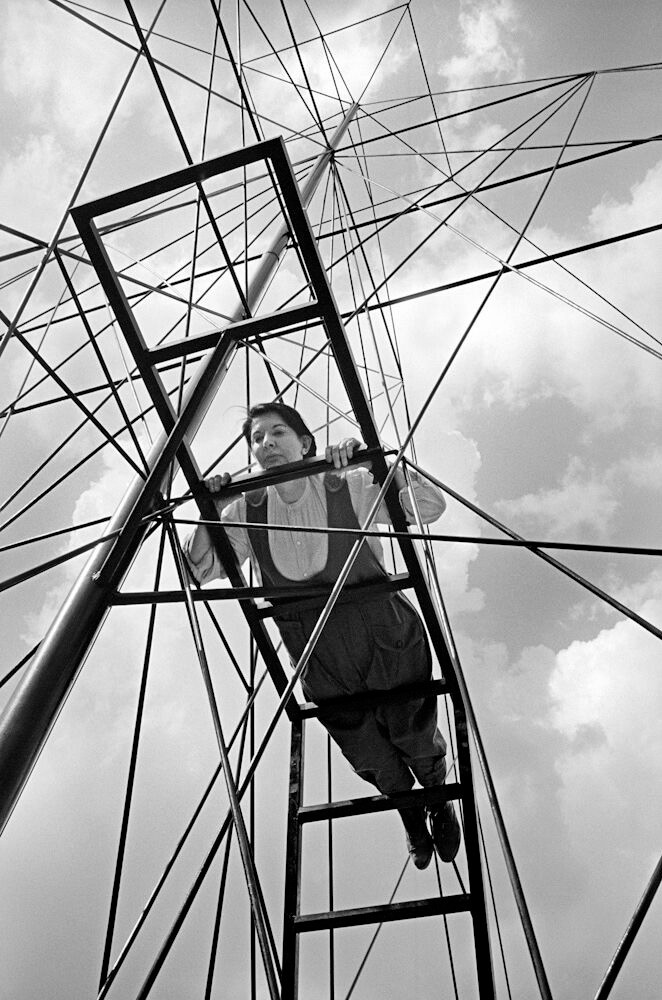 DAU Press
Who took part in the project?
There are no professional actors (with just one exception, Radmila Shchyogoleva, who plays Landau's wife Nora), everything is pure improvisation. Each person appears under their own name and plays people of the same profession – scientists, engineers, intelligence officers, janitors, barmaids, cooks... Everyone eats, drinks, falls in love, quarrels, gets married, gives birth, and breaks up for real. And all this happens over the course of three years. Placed in an enclosed space with all the attributes of a totalitarian system, they begin to believe in and really live by the laws of that time. Some can't take it and leave the Institute (the high turnover on the set has already become the stuff of legends), while others hold out to the end.
Everyone knows that they are constantly being filmed, in all situations, be it during scientific experiments or graphic sex scenes.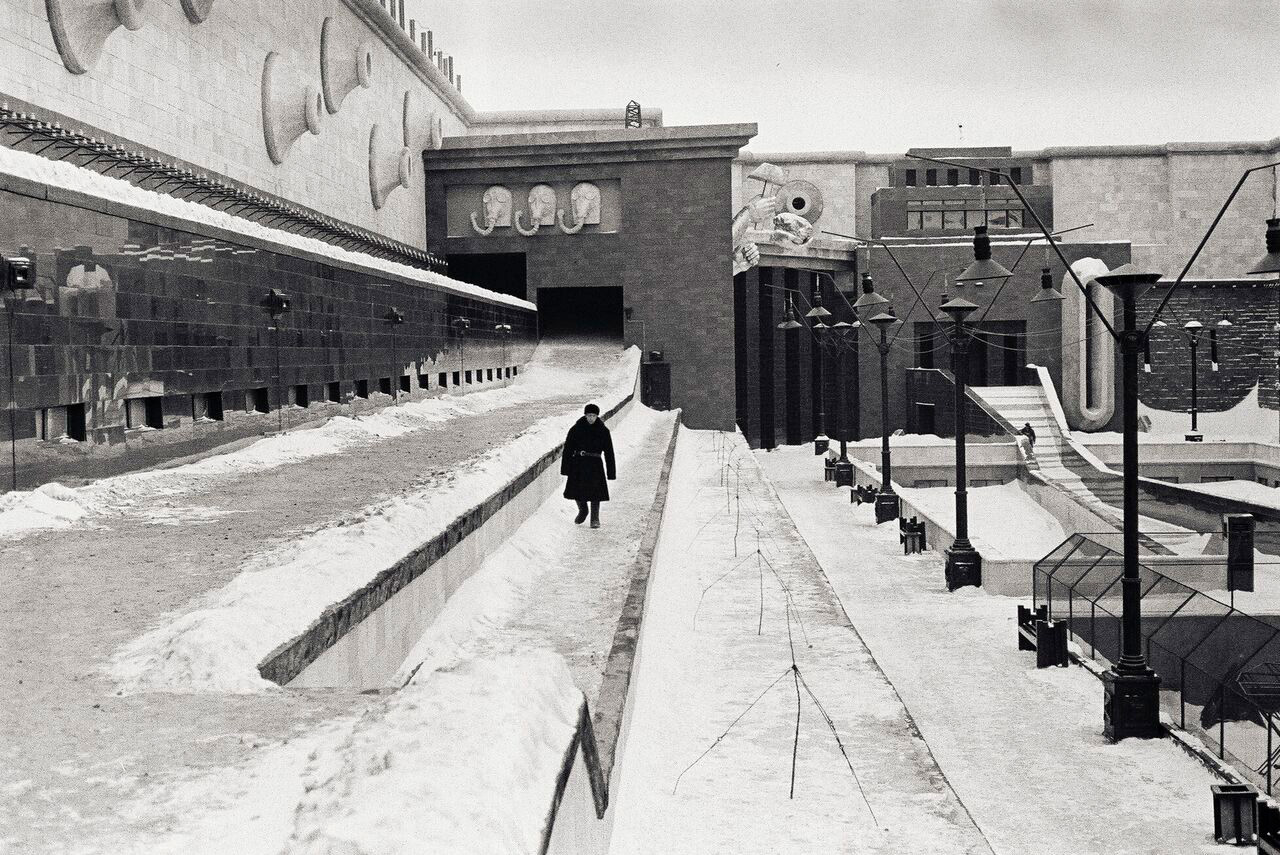 DAU Press
Landau is played by the famous Russian-Greek conductor Teodor Currentzis. The list of guests who joined the project for various periods of time and played themselves includes theater directors Romeo Castellucci and Dmitri Tcherniakov, artist Marina Abramovic, and many others.
In addition, Khrzhanovsky collaborated with famous cinematographers Jurgen Jurges and Manuel Alberto Claro, who worked with Rainer Werner Fassbinder, Michael Haneke, and Lars von Trier.
What is the end product?
More than 700 hours of footage (on display in a separate DAU digital space), 13 full-length films, and several TV series. This is a huge historical saga, which is unfolding today, where all the films are linked by time, space, and characters. This is a recreation of the life of a small island of Soviet society, a microcosm of sorts, surrounded by the terror of the Soviet era of the mid-20th century.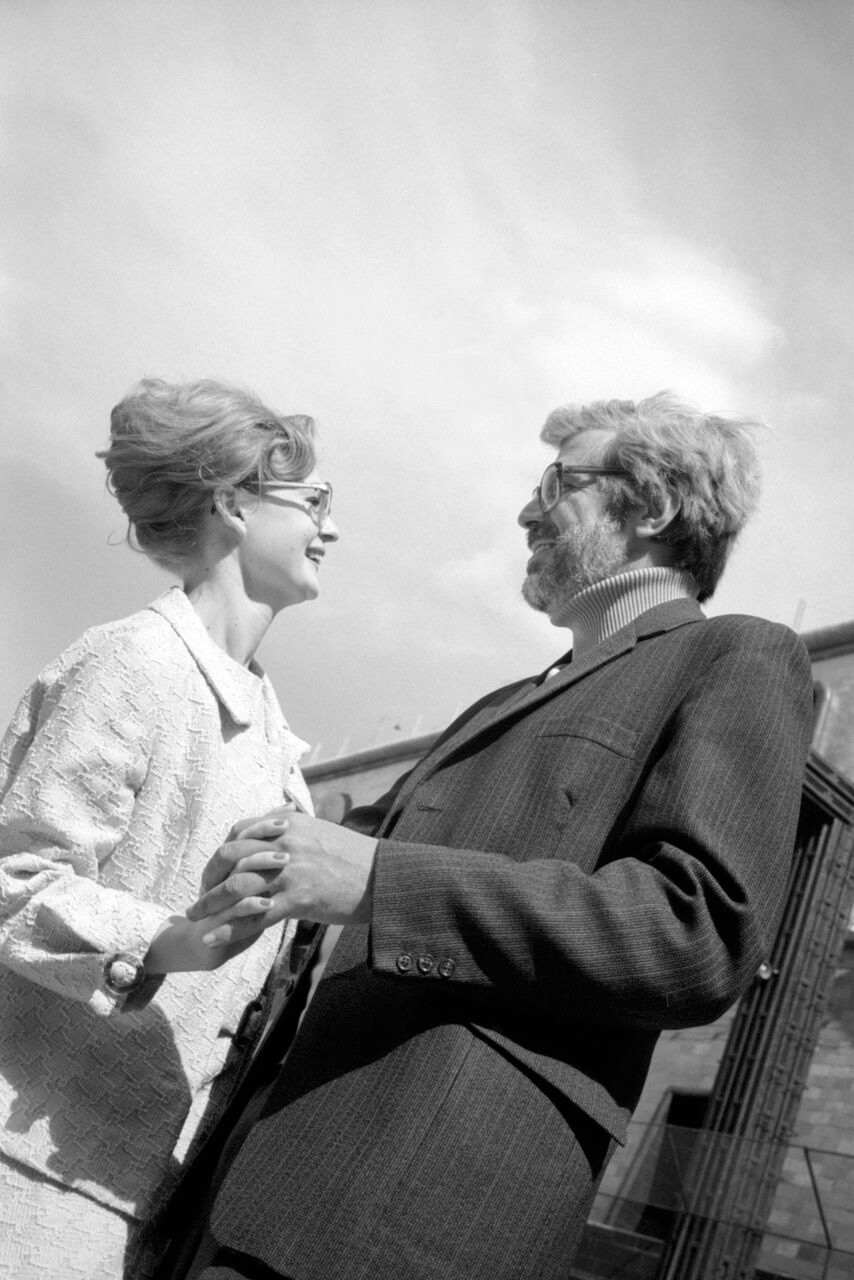 DAU Press
The films are the showstopper
The films made as part of the DAU project are not shown chronologically, they have no names, just numbers, and the project staff have been sworn to secrecy. A film begins, you enter the territory of the Institute and, provided you overcome the possible initial rejection and do not give in to the panic of resentment, bewilderment, or boredom, it will absorb you completely. And you, like Alice in Wonderland, will fall through a long tunnel and find yourself in an unknown country, the universe of DAU, where you will begin to live according to its totalitarian laws.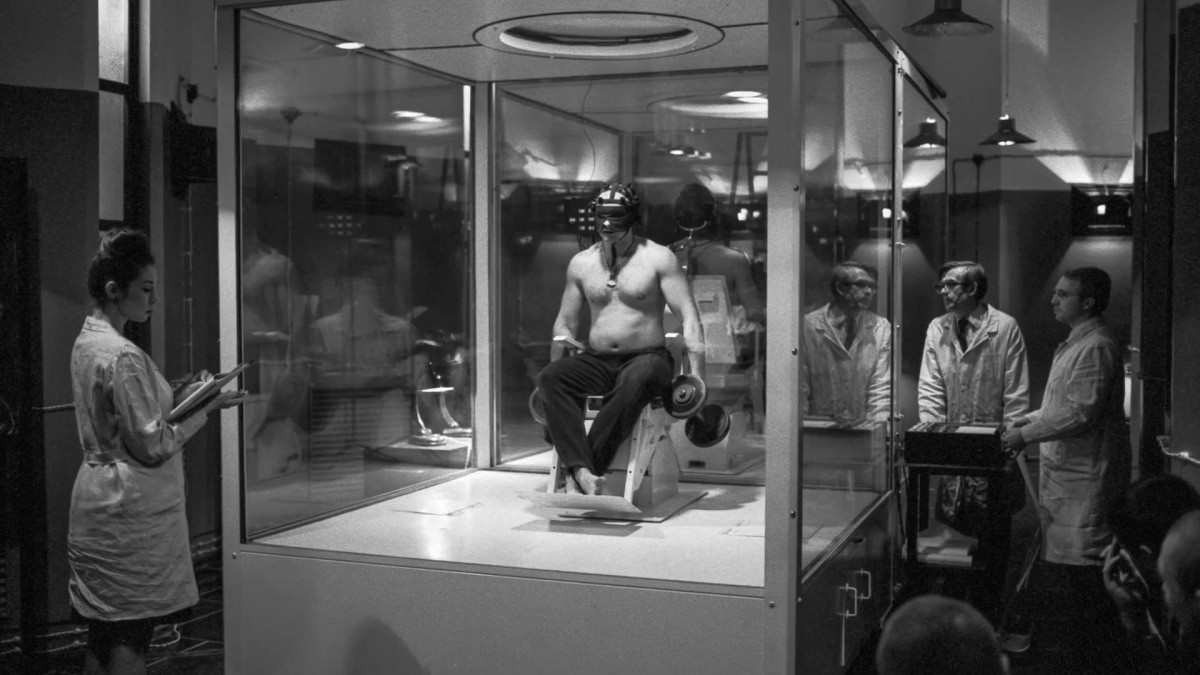 DAU Press
What is striking about DAU?
The scope! The concept itself, its implementation, and how the project is presented today. Even if we could do without all the auxiliary elements, DAU's films are unique. We've never seen anything like it. It's a striking combination of documentary and feature films, artistic fiction and the truth of life, the imaginary and the real, the past and the present. Everything here is intertwined so skillfully that it's hard to understand where the invented world ends and the natural course of life begins.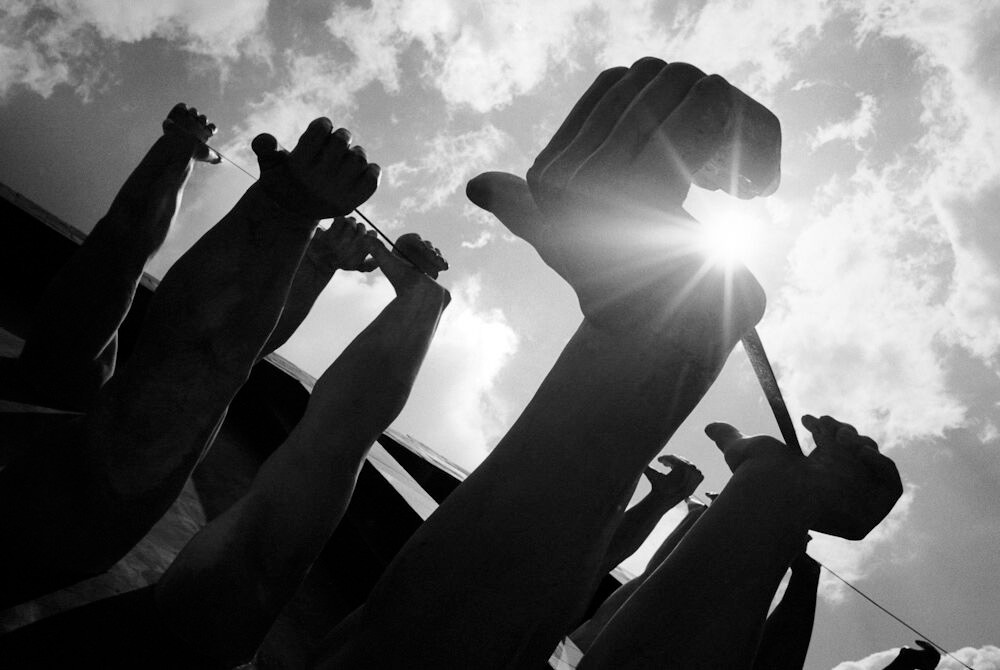 DAU Press
DAU in Paris
Having entered the DAU space, you find yourself in an unknown world. You will never know in advance what awaits you. It depends: it might be a performance from Marina Abramovic or Romeo Castellucci, a Massive Attack concert, a physics conference, or a lecture about the effects psychotropic substances can have on liberating your personality.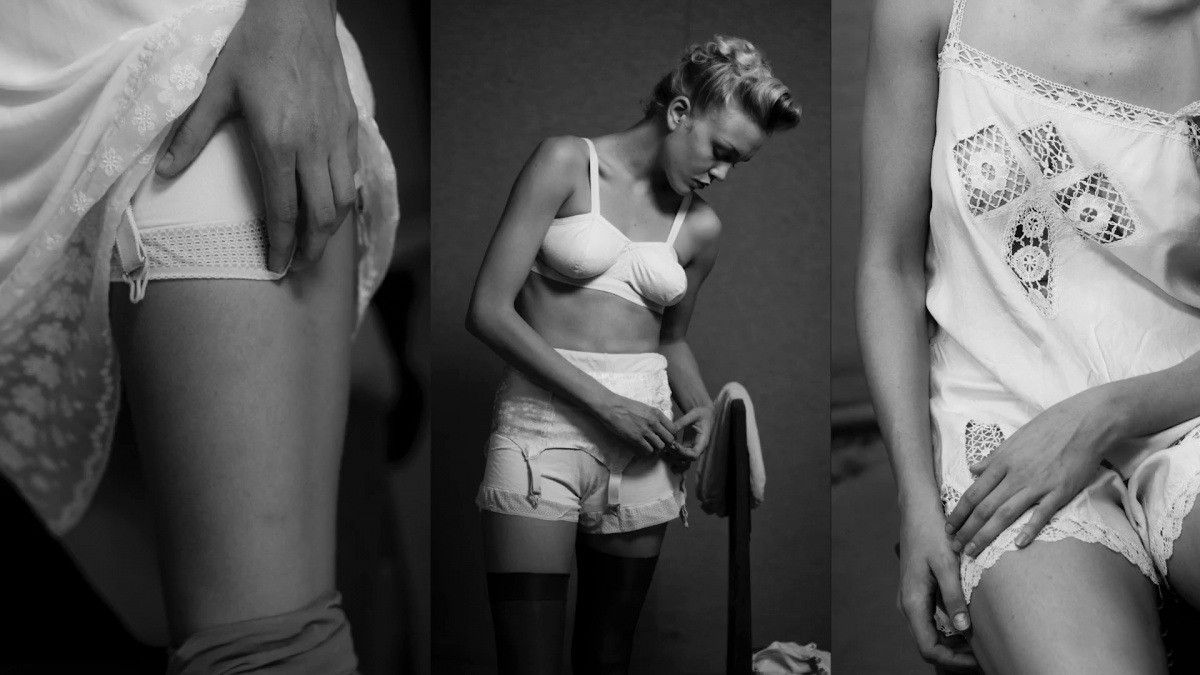 DAU Press
DAU is a total, monumental installation, which demands total immersion with an open heart and a lucid mind. Only by trusting everything that happens, not paying attention to organizational hitches, not criticizing and complaining, will you feel the strangeness and madness of what's happening and become part of this infernal hallucination, which on the one hand seeks to shock, and on the other makes you consider creation.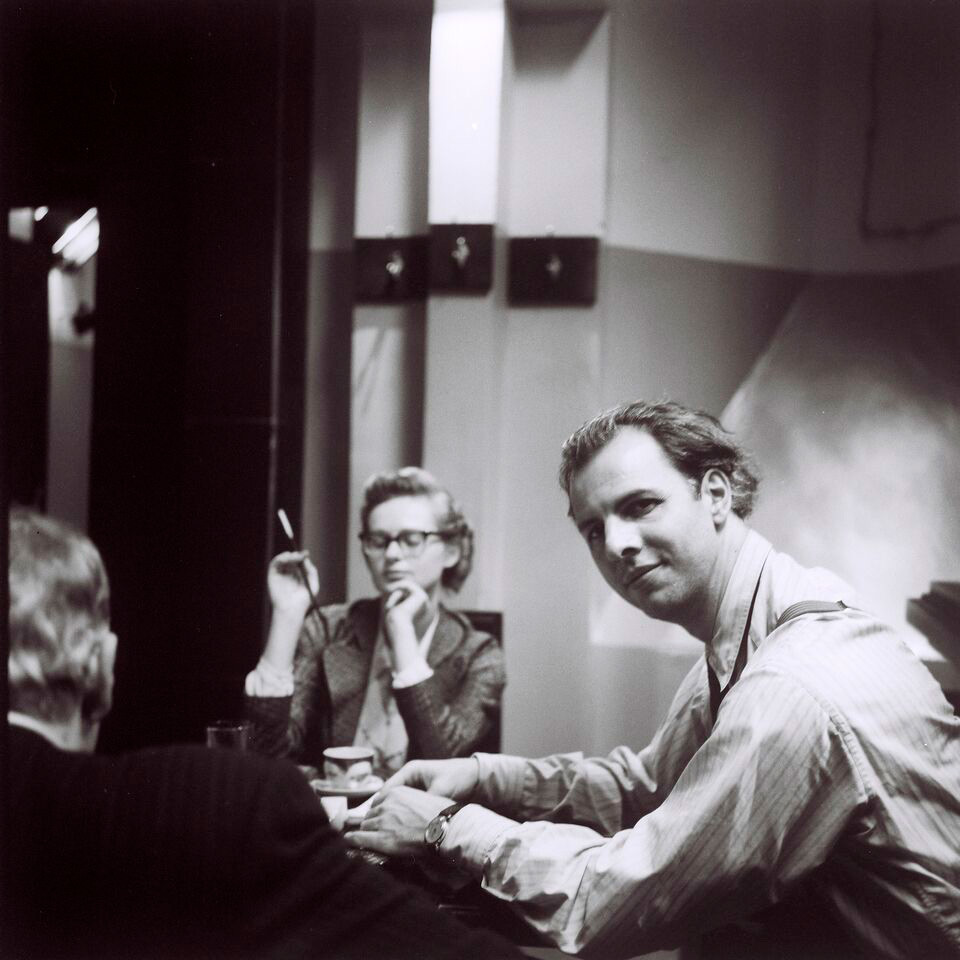 DAU Press
The 13 films are screened in different spaces at the Théâtre du Châtelet and Théâtre de la Ville. To fully immerse the audience in the atmosphere of the Soviet era, both theaters have been turned into communal apartments, fitted with authentic objects from Soviet life. Even the toilets transpose the audience to a Russian village, while the bars serve Soviet food and drinks.
The fact that the buildings of the two theaters are currently being refurbished enhances the feeling of moving into another reality – it has the effect of a time machine. In addition to moving from one room to another, where now and then you come across wax figures of the film characters, which are so real that you sometimes greet them, you can take part in a conference devoted to some unusual topic or meet and discuss your problems with a Siberian shaman, who will cleanse your aura. Or you can talk to religious figures from different faiths, a psychologist, or a social worker in a separate space. After that, you can watch your own interview and share it with everyone or delete it. If you decide to share it, you will get access to all the interviews that other viewers have shared. Centre Pompidou has created a space, which is a communal apartment behind glass, where you can watch the life of some real characters.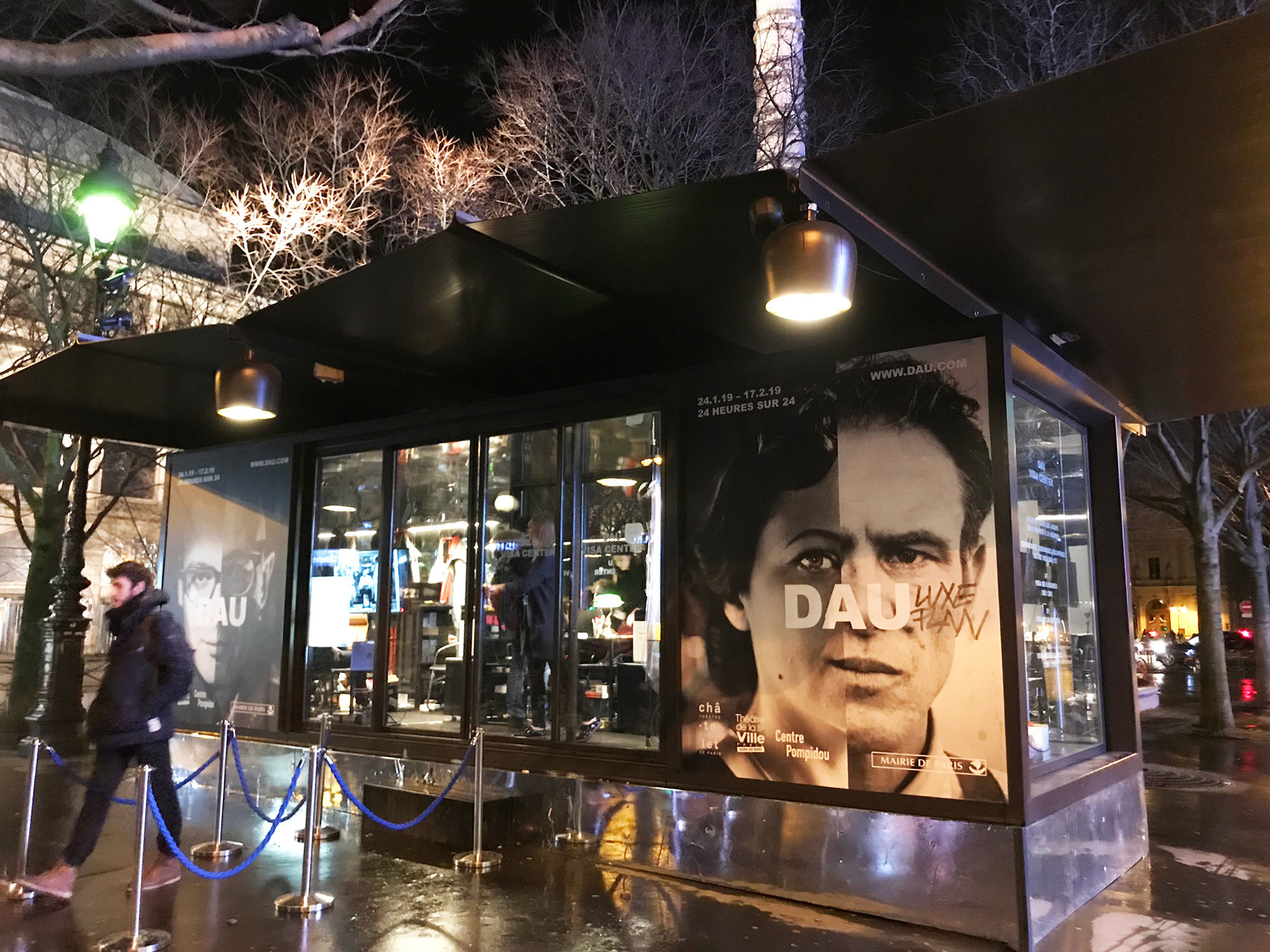 George Pinthasov
How the project will be presented in London remains a secret.
If using any of Russia Beyond's content, partly or in full, always provide an active hyperlink to the original material.