What to do in Moscow City, if you're not mega-rich
Moscow, Russia. This composite photo shows the Moscow International Business Center from the Moskva River's Taras Shevchenko Embankment. 29.05.2017
Vladimir Sergeev/RIA Novosti
Everyday, deals worth billions of rubles are being made in the the capital's financial district, high up in the skyscrapers that touch the clouds. But surprisingly there's also a lot on offer for tourists.
1. See the city from the best side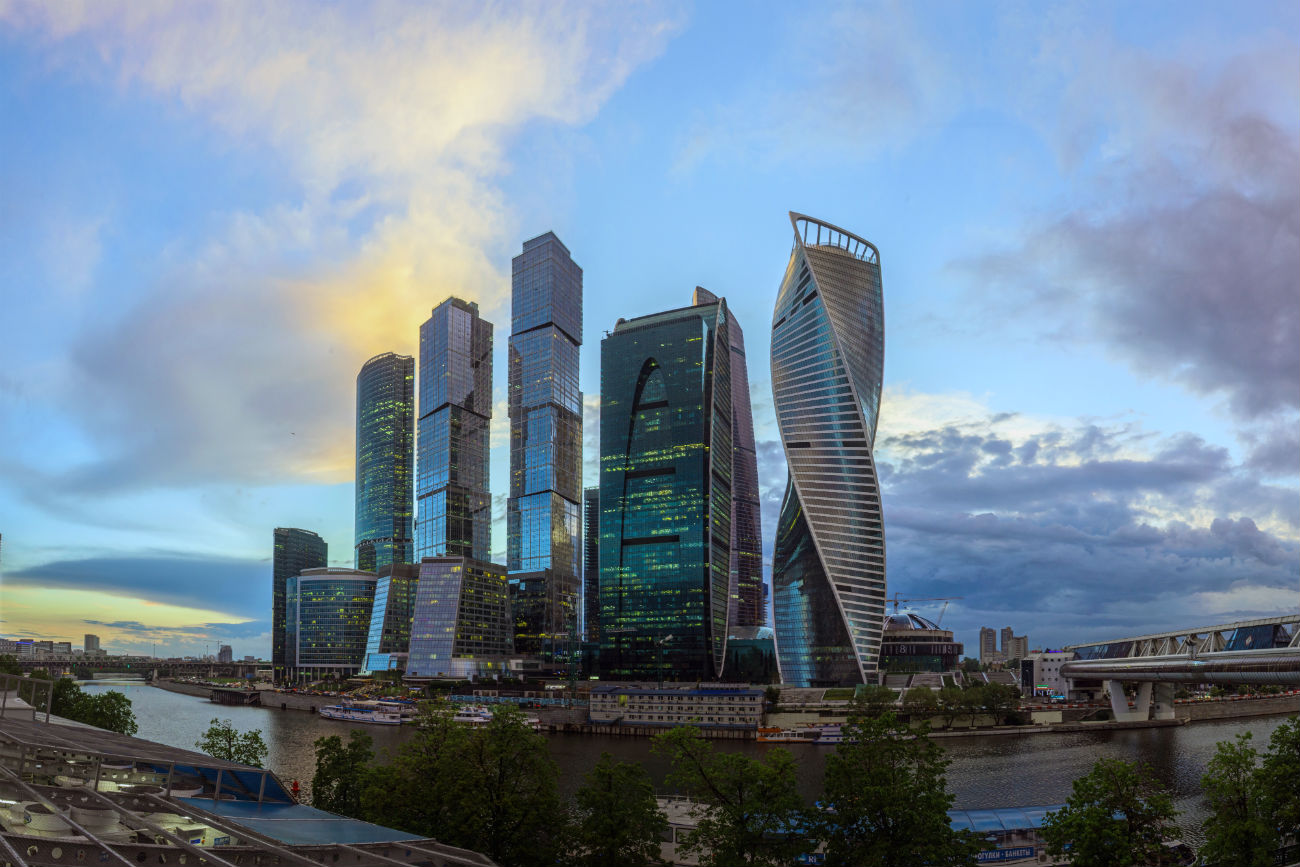 The Moscow International Business Center view from Taras Shevchenko Embankment / Vladimir Sergeev/RIA Novosti
There are other places to admire the views over the Russian capital than Sparrow Hills. Two of Moscow City's towers boast viewing platforms: In the Empire skyscraper and the OKO complex. You'll have to pay though: From 700 to 1000 rubles ($12 to $17) for adults and 400 to 500 rubles ($7 to $8) for children.
The closed Smoticity platform in Empire is on the 58th floor. You can get reach it in less than a minute as the elevator moves at a rapid seven m/s. At the top you can see the whole of Moscow spread out before you. It's even possible to book the observation deck for just two people for lofty, romantic dates.
What's more, you can climb even higher - to the 87th floor. Here you'll find both a helicopter landing pad and another observation deck on the highest residential skyscraper in Europe - OKO - standing at 354 meters tall. This is even too high for some birds.
2. Enjoy the high cuisine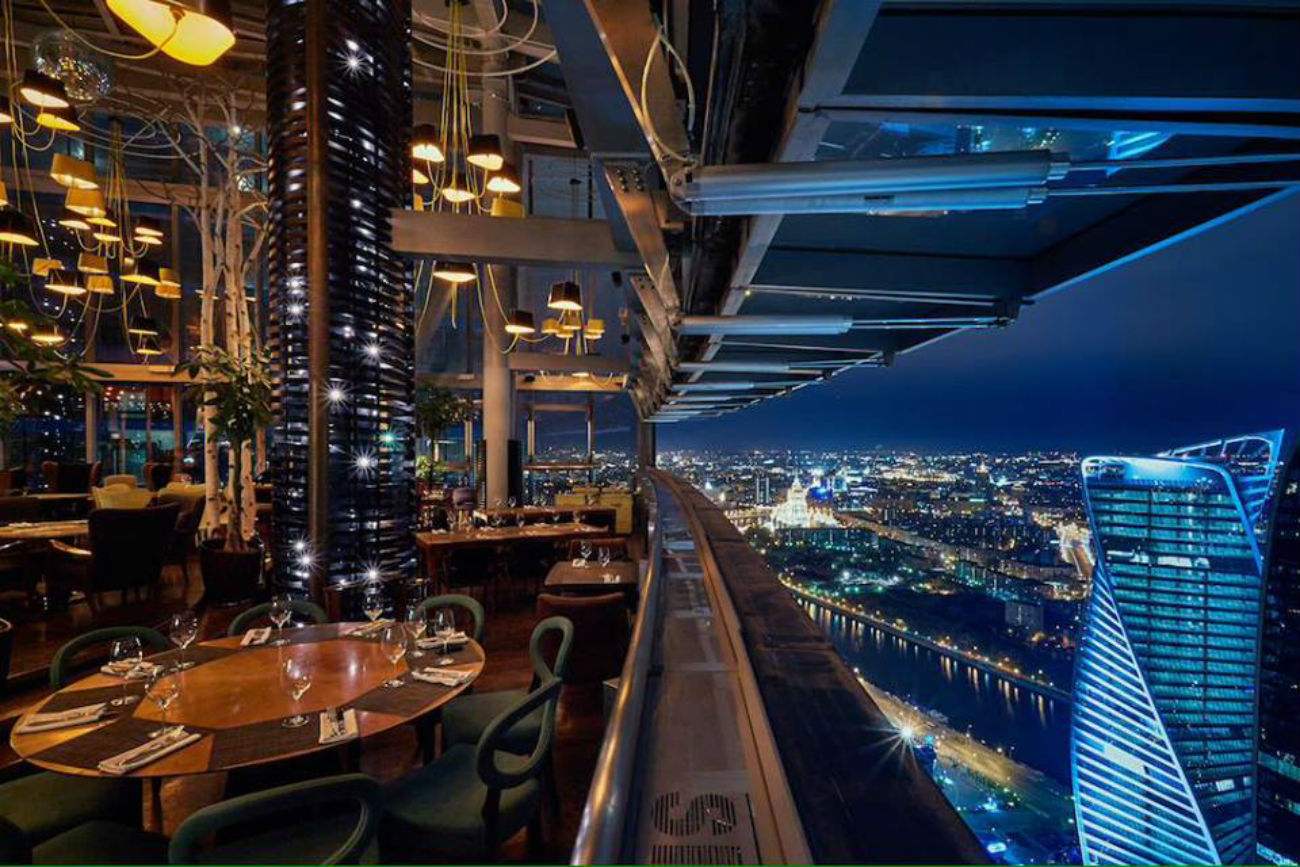 Sixty restaurant / Courtesy of Sixty
It's not just office clerks who work in skyscrapers. You can get a culinary lesson in the Olivium gastronomic club on the 43rd floor of Empire where Russian and foreign chefs ply their trade. A nice bonus - each workshop is accompanied by a tasting of elite wines from all over the world. And those who do not want to cook will find a delicious breakfast or business lunch available (from 10 a.m. to 4 p.m.).
The 62nd floor of the Federation Tower boasts Sixty restaurant, which is famous not only for good cuisine, but you guessed it: Great views. The menu offers Mediterranean dishes cooked up by chef Regis Trigel and his team. He's worked in some of the best restaurants in France and Switzerland.
3. Cinema only for you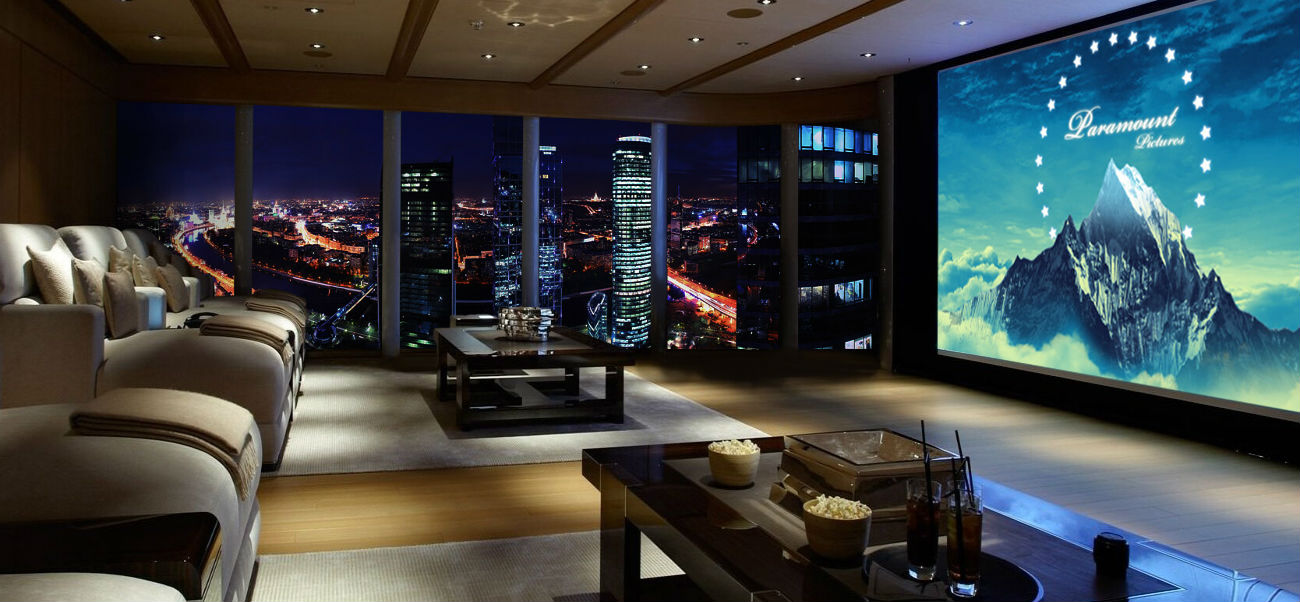 Anti-cinema at Moscow City / Courtesy of Cinema Night Moscow City
In such a modern building, there's no place for conventional cinemas, and on the 29th floor of the Federation Tower there's an anti-cinema. You choose what you want to watch, whether it be old black and white classics or modern sci-fi - you choose the script. The theater can accommodate two to 10 people and can be booked in advance for a total of eight hours. (from 00.00 a.m. to 8.00 a.m.). Tea, popcorn, and coziness guaranteed.
4. Swim over the city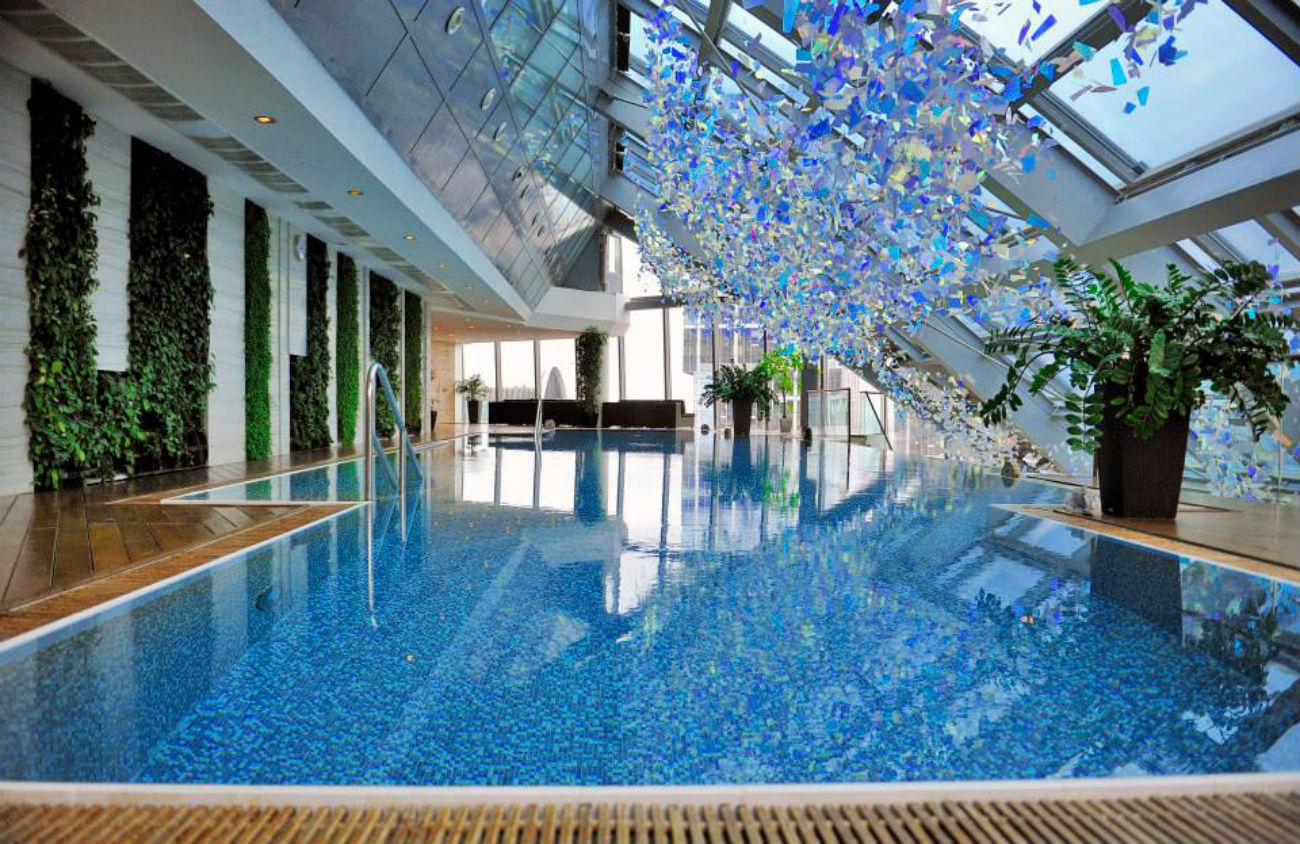 Courtesy of Wellness club "NEBO"
The highest fitness club in the Europe is located in Moscow City, with a swimming pool and spa so you can enjoy honing your body in the clouds. The Nebo sports complex has some of the best trainers and coaches in the city, not to mention artificial sun for those rainy, frosty days.
5. Relax in the high-tech style
A 40 minute session in the oxygen chamber of Sonsalon is as good as eight hours of sleep, and there's also a Wi-Fi capsule for those who want to work and enjoy life simultaneously.
6. Make children happy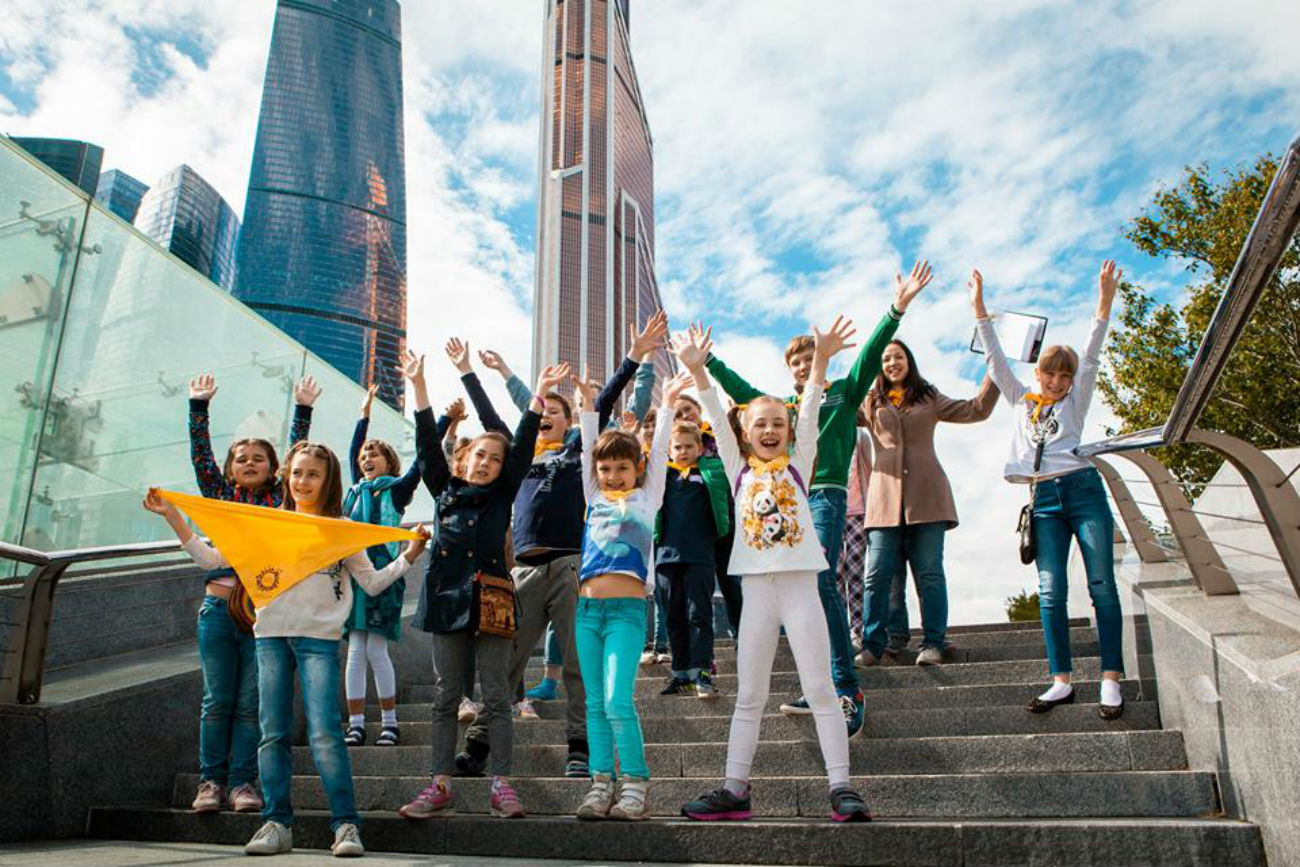 Courtesy of Masterslavl
If you come to Moscow City with children, you can leave them right in the center. Moreover, they will not only be entertained but also educated. The children's "Masterslavl" project is located between Vystavochnaya Metro and Bagration Bridge. It's a model of a Russian city, with a police station, courtroom, customs office, bank, theater, and contemporary art gallery. There are about 70 different workshops in Masterslavl - so you're kids are spoilt for choice.
One ticket equals a four hours long session, with children from five to 14 welcome.
Interesting fact: One girl lived and worked in the center for six months "without a hitch." She left just once, to meet a friend at the station. She only complained that there are no boutiques to buy good shoes.
Read more:
If using any of Russia Beyond's content, partly or in full, always provide an active hyperlink to the original material.