For the woman you love: A pendant from the Fabergé Museum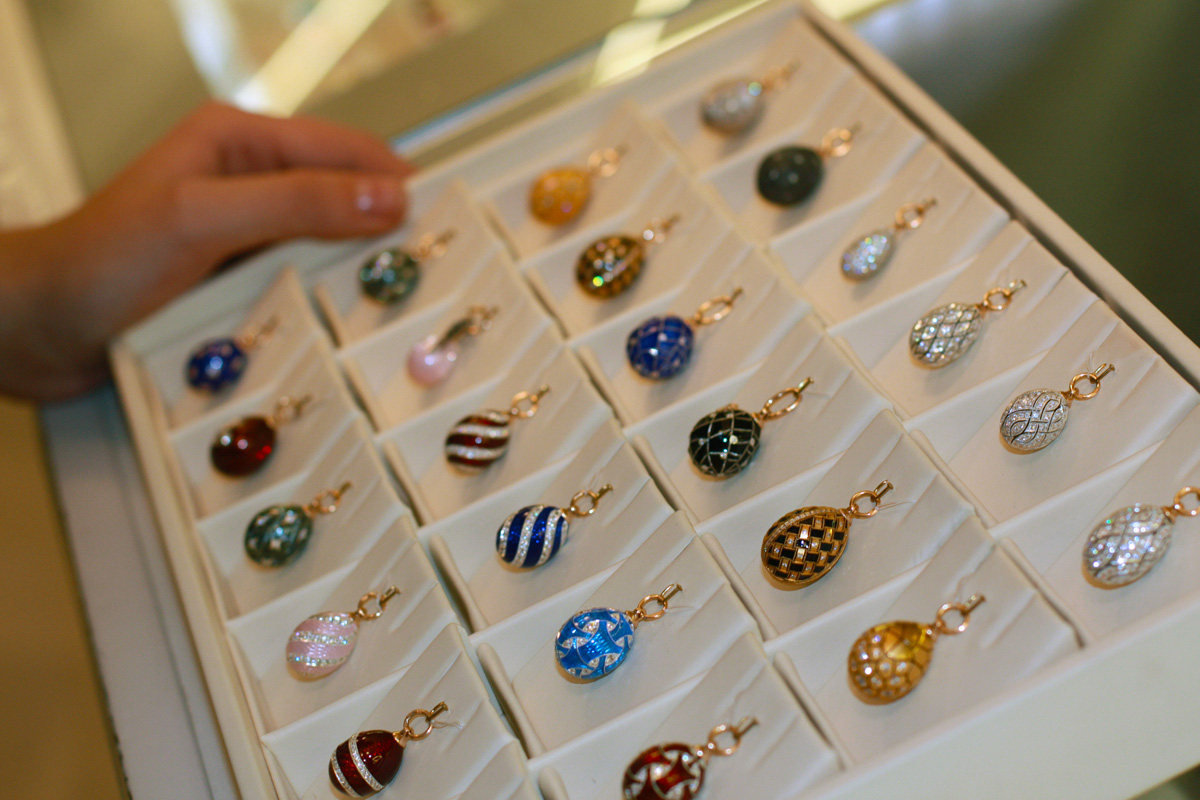 Source: The Fabergé Museum
The Faberge museum is the place to visit for Fabergé eggs, which are a symbol of Tsarist Russia and the luxurious lifestyle of the royal Romanov family. The first egg was presented by Emperor Alexander III to his wife, Maria Fyodorovna, on Easter in 1885. The Empress was so delighted with the gift that the House of Fabergé was granted the exclusive right to create Easter eggs for the court, which it held for the following 32 years. Alexander III and Nicholas II had such high confidence in the taste of the jewellers that they did not sign off on the designs in advance. Pendants replicating Easter masterpieces of the late 19th century are still popular in the third millennium.
"They symbolize a return to the traditions of the Russian Empire, where such pendants were a common present, and can serve as a souvenir of our museum and the city of St. Petersburg," said Yekaterina Petukhova, PR Director of the Fabergé Museum.
The most affordable pendants are mass-produced and made from brass and cold enamel. Prices for them range from 700 to 1,200 rubles ($10 – 19). Silver and gold gift items manufactured with original House of Fabergé technology cost between 9,900 and 50,000 rubles ($150 – 770).
Where to buy: 21 Fontanka Embankment. You don't need a ticket to visit the shop.
For the man you love: A telnyashka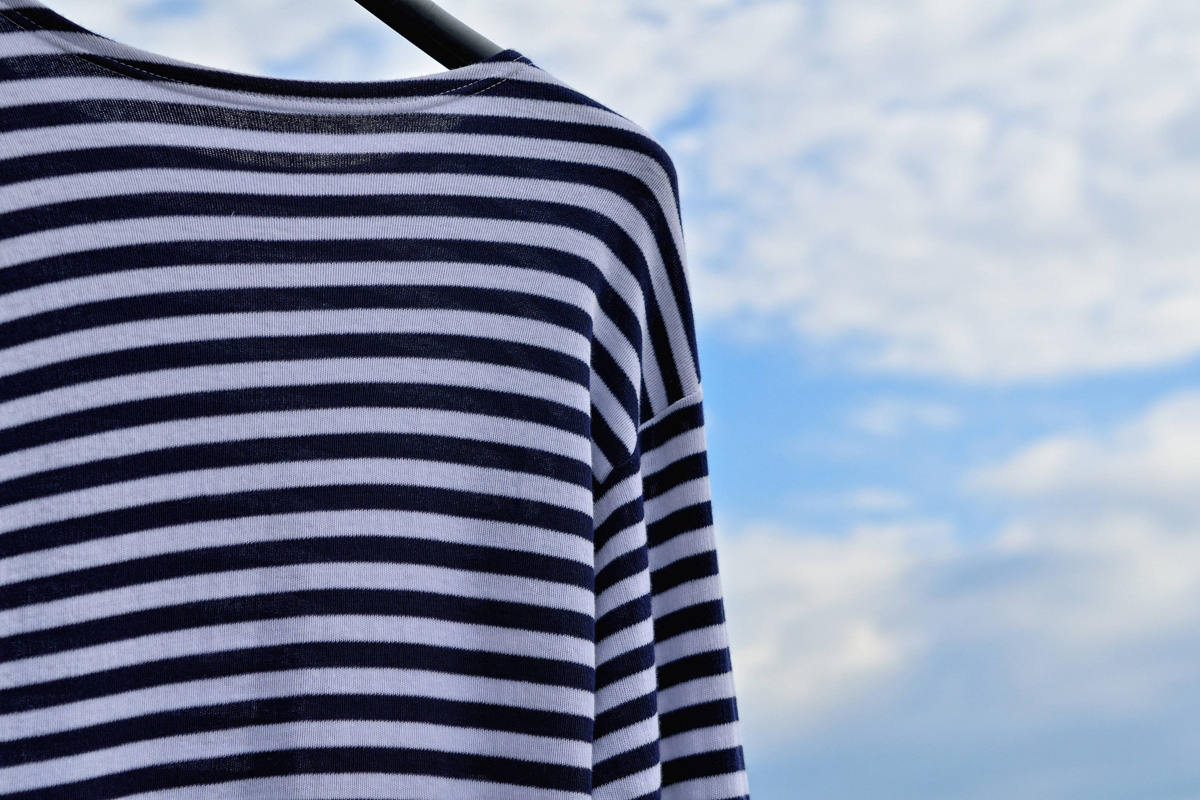 Source: Lori/Legion-Media
Kyle Patching, a Canadian, has sent around 20 telnyashki shirts back to his father over the 15 years he has been living in Russia.
"My father Charles wears his large collection of telnyashki year round in various colours and weights," he said. "Especially valued in a cold northern Canadian winter is the Navy heavyweight telnyashka, which is his favourite. Not many people in Canada know what the historical value of the shirts are but ask Charles about it and he will tell any bystander the history of the telnyashka and which colours belong to which service. Absolutely great gift!"
A telnyashka is a knitted shirt, horizontally striped in blue and white. It was brought to Russia from Holland and became a part of the official naval uniform in 1874 on orders from Emperor Alexander II. Being built as a port city and being the country's capital for 206 years, St. Petersburg became the home of the Russian telnyashka.
Where to buy: From 600 rubles ($9) per warm winter telnyashka, Voyentorg military supply stores at 9 Goncharnaya Street, 26 Sadovaya Street and 12 Griboedov Canal.
For your parents: Cups and plates by the Imperial Porcelain Factory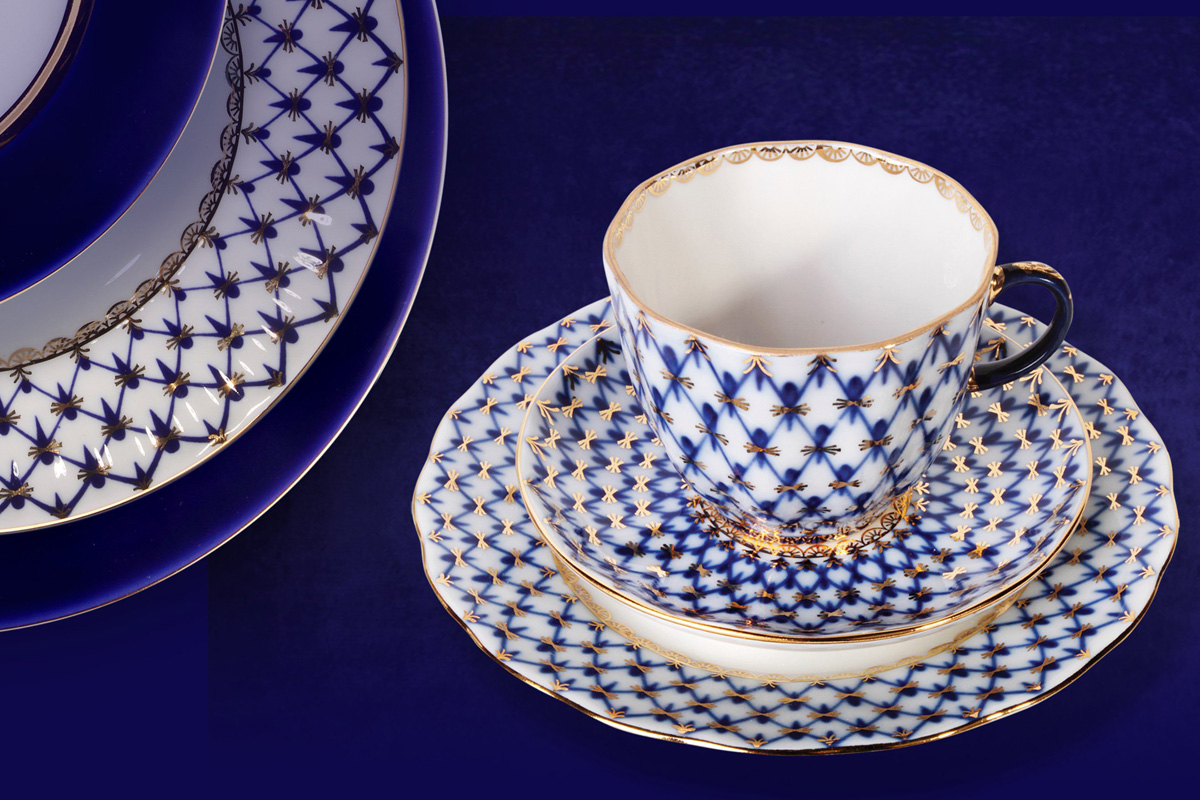 Source: The Imperial Porcelain Factory
Nancy Horn Raatz, an American, lived in St. Petersburg for three years and opted for porcelain as a present to her parents-in-law.
"I love this gift because it is small and easy to carry," she says. "It is beautiful but also useful for the person who receives it. Russian porcelain is world famous. People love getting it and appreciate the beauty."
Founded in the mid-18th century by Empress Elizabeth, the daughter of Peter the Great, the Imperial Factory became the chief supplier of porcelain to the court. In the 20th century the factory introduced its signature style, the white-blue pattern called "Cobalt Net," which is still applied manually. According to experts, artist Anna Yatskevich created it in 1945, inspired by the white paper stripes that were glued across the windows during the siege of Leningrad from 1941-1944.
Minimum price for a cup with a plate is 1,000 rubles ($15).
Where to buy: 10 Bolshaya Konyushennaya Street, 60 Nevsky Prospect and 92 Nevsky Prospect.
For kids: Krupskaya Chocolate Factory candy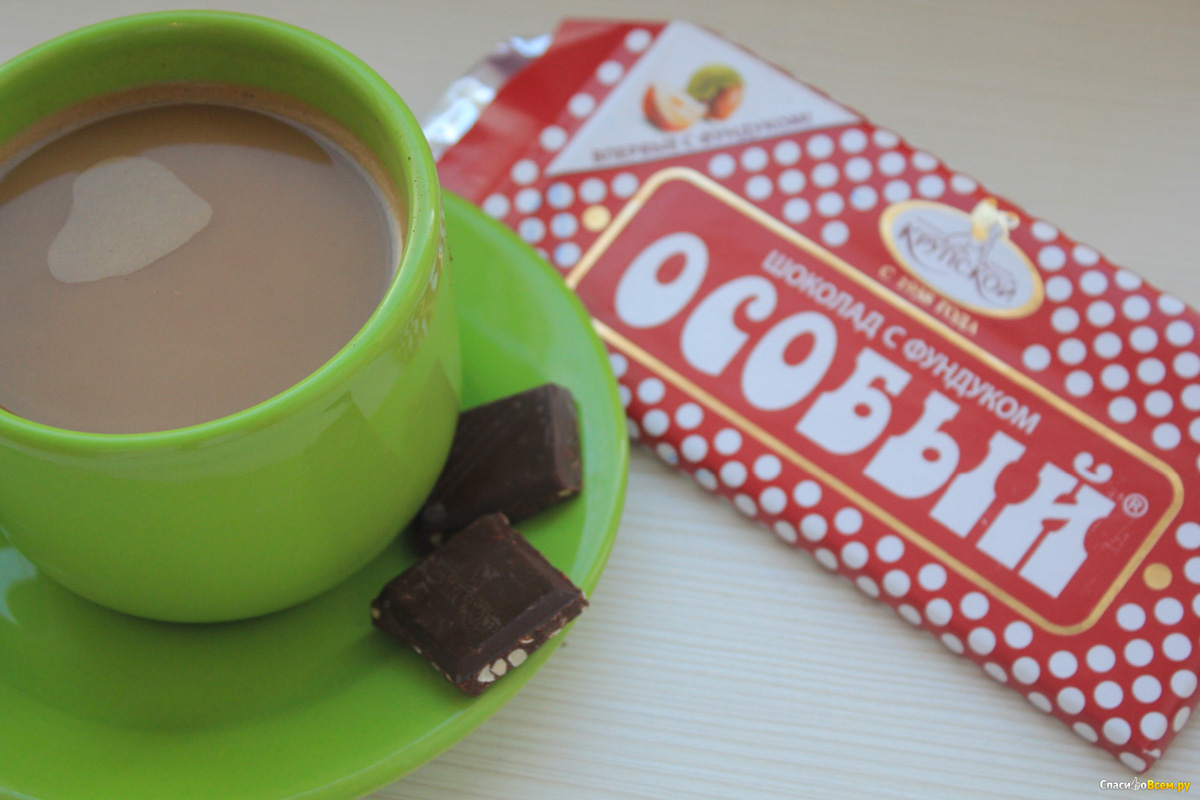 Source: Kitsune
Muscovite Tatiana Krol has a tradition of bringing something delicious from the Krupskaya Factory to her niece.
"My favorites are Osoby chocolate and Leningradskiye, Severnaya Aurora and Nevskaya Lakomka candies," she says. "Their wrapper designs are cool and this was the reason why I bought them the first time. But they also turned out to be delicious, so now it's my signature souvenir from St. Petersburg."
Where to buy: from 70 rubles ($1) for chocolate "Osoby" up to 800 rubles ($12) for a gift set of chocolates "Russian Seasons", 11 Sadovaya Street, 15 Vosstaniya Street and 6 Pravdy Street.
For friends: Souvenirs from local designers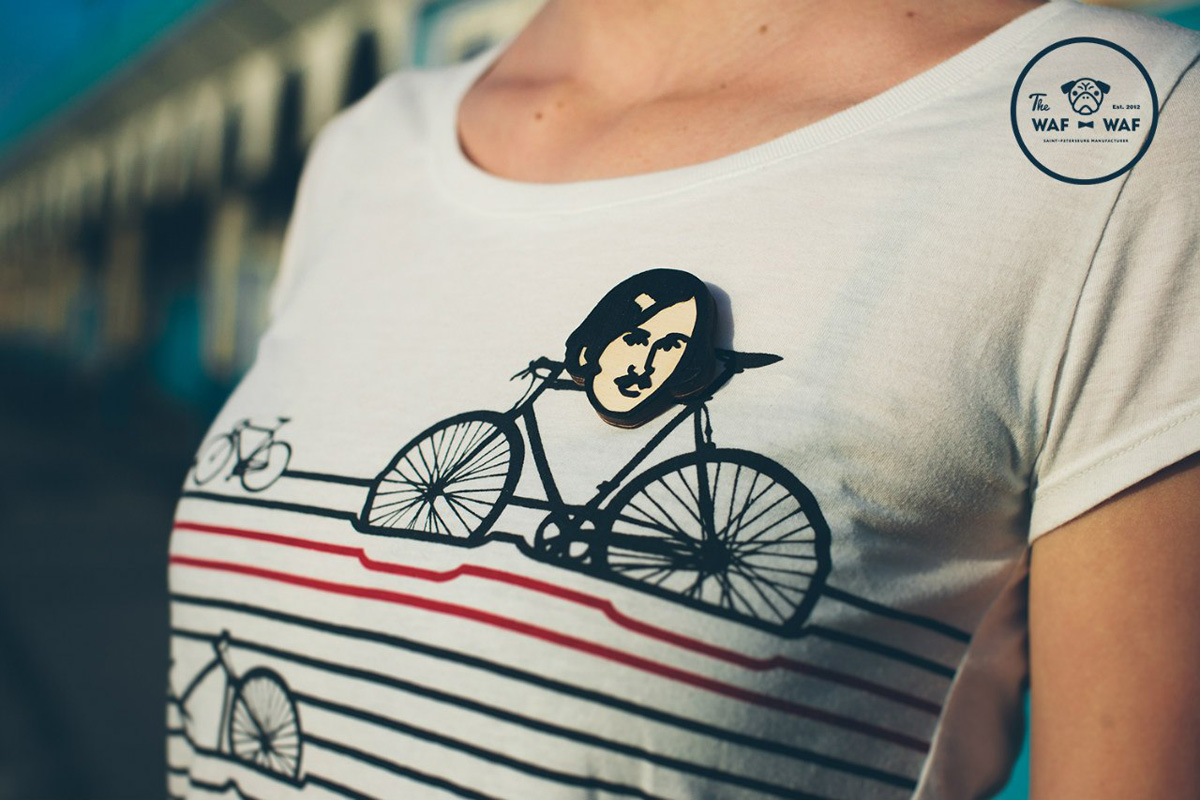 Source: Waf Waf store
"Foreign tourists like to buy our souvenirs with inscriptions in Russian because Cyrillic characters look exotic and mysterious to them," says Mikhail Ivanov, the co-owner of Podpisnye Izdaniya bookstore. "We started making postcards and magnets three years ago, offering young artist Sasha Pavlova to join our creative project and invent something fresh and modern. That's how these postcards were created: 'In any baffling situation, fly to St. Petersburg' and 'Keep calm and go to St. Petersburg,' which is a reference to the famous British propaganda poster."
Where to buy: 50 rubles ($0,7) per postcard at Podpisnye Izdaniya bookstore, 57 Liteyny Prospect; at the House of Books, 28 Nevsky Prospect and at the Bukvoed shops at 13 and 46 Nevsky Prospect.
After moving to St. Petersburg, designer Andrei Kravtsov was doing his best to survive its whimsical climate. But every time, rain caught him by surprise. Having had enough, Andrei invented the SHU raincoat, which is the most practical gift on our list.
Where to buy: From 4,900 rubles ($80) per raincoat, Loft Project Etagi at 74 Ligovsky Prospect.
Wooden badges with portraits of Dostoyevky, Chekhov and Nabokov are manufactured by the Waf-waf company in the centre of St. Petersburg.
Apart from collections inspired by Russia and traveling, there are collections by young local artists, including Lora Zombie. Russian wooden badges have spread all over the world, from Iceland to the U.S.: The list of people seen wearing a Waf-waf badge includes English actor Ian McKellen, Iсelandic musicians from the band Sigur Ross band and the lead singer of My Chemical Romance, Gerard Way.
Where to buy: 350 rubles ($6) per badge with a Russian writer, Welcome shop on the 1st floor at 48 Nevsky Prospect.
If using any of Russia Beyond's content, partly or in full, always provide an active hyperlink to the original material.