It looks like the economic crisis is easing up (just like Mr. Putin said!) as European companies have come flocking to Russia over the last few months to localize production - despite sanctions.
Russia's economy seems to getting back on track. The country's GDP is improving (in 2016 it only fell by 0.2 percent compared to 2.8 percent in 2015) and inflation remains at a record low of three percent. Great news that's not only pleased the government but also prompted many European businesses to step up their activity in Russia.
German companies, for instance, are taking advantage of the country's growth. Over the first six months of 2017 they have already invested two billion euros ($2.3 billion) and plan to invest minimum 301 million euros ($352 million) more by the end of the year, according to Matthias Shepp, chairman of the Board of the Russian-German Chamber of Commerce.
He says that even though several German companies left Russia during the crisis, the share of German business on the Russian market has not decreased and strong players have only improved their positions.
"In fact what we saw is that small firms and individual entrepreneurs have decreased their business activity in Russia while major players and well-known small and medium enterprises continued their work, and now started to invest once again in Russia's economy to follow its growth," Shepp noted.
The Russian authorities, on their part, have made efforts to make the situation easier for foreign companies and help them stay afloat. In 2015 the government introduced a special investment contract agreeing to support foreign companies that are interested in localizing production and, as a result, 12 such contracts have been signed.
While Germany is one of Russia's key partners in Europe, other countries also seem to have retained a certain interest in the Russian market. While last year, according to the Central Bank of Russia, Germany invested $224 million, other European countries injected more cash into the country. France invested as much as $1.9 billion while the UK - $478 million. Just to compare, China invested $345 million.
What's clear is that economic interests seem to trump political tension and sanctions. Here is a list of companies that prove this point.
1. Viessmann
German boiler and heating corporation Viesmann officially opened its $17 million production facility in Russia this year. In June, the German Ambassador himself and other distinguished guests attended the opening ceremony in Lipetsk, 400 km south of the Russian capital. The decision to localize in Russia was made in 2015 and in January this year the company received approval to start production.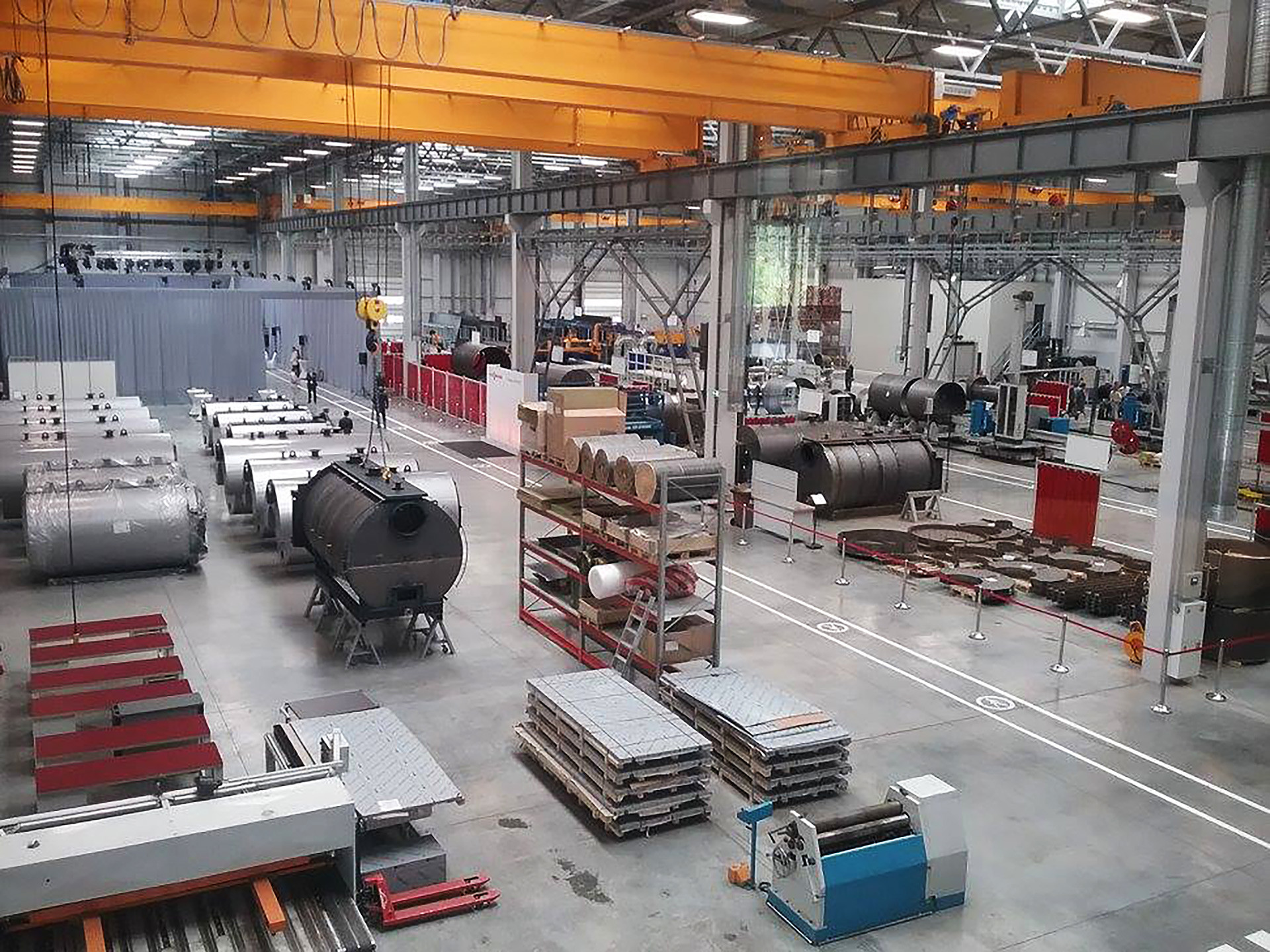 2. Bionorica
In July German pharmaceutical company Bionorica started construction of its future facility in the Russian city of Voronezh, 500 km south of Moscow. The company pledged to invest 40 million euros in localization and aims to start producing medicines in Russia in three years.
3. Auchan
French food retailer Auchan opened its first meat production plant outside the Russian city of Tambov in August. It's planned the plant will create 1,000 jobs and supply locally-produced meat to Russians.
4. Atos
This European IT services corporation headquartered in the Parisian commune of Bezons signed an agreement with the Russian Mayak Innovation Center to localize production of Atos servers in September. This is Atos' first step of Russian production and the company plans to invest around $2 million into the project together with Mayak. The new jointly-produced servers will be called Bullion and will even feature a trusted software module catering to the most demanding Russian clients.
5. WIKA
WIKA, a manufacturer of measuring instruments based in Germany, also opened its first plant just outside of Moscow in September. The company has invested more than one billion rubles ($17 million) and by localizing production aims to cut delivery costs and supply its products not only around Russia but also to neighboring states, namely Kazakhstan and Belarus.
6. Backaldrin Kornspitz
An Austrian manufacturer of baking products, Backaldrin Kornspitz opened its first factory in Russia on Oct. 13. The company started construction a year ago and now the factory is officially up and running in the Stupino Quadrat Special Economic Zone (Moscow). "Here in the largest country in the world the baking tradition has even more significance than in Austria," Managing Director Harald Deller said.
7. Wilo
A leading pump manufacturer from Germany, Wilo signed a special investment contract with the Russian authorities on Oct. 13. The company will receive the status of a local producer and over the next nine years will aim to achieve 85 percent localization of production in Russia. Wilo has already invested 35 million euros ($41.2 million) in its own plant in Russia's Noginsk and will invest 752 million rubles ($13 million) to implement the project, carry out research, and work with local partners.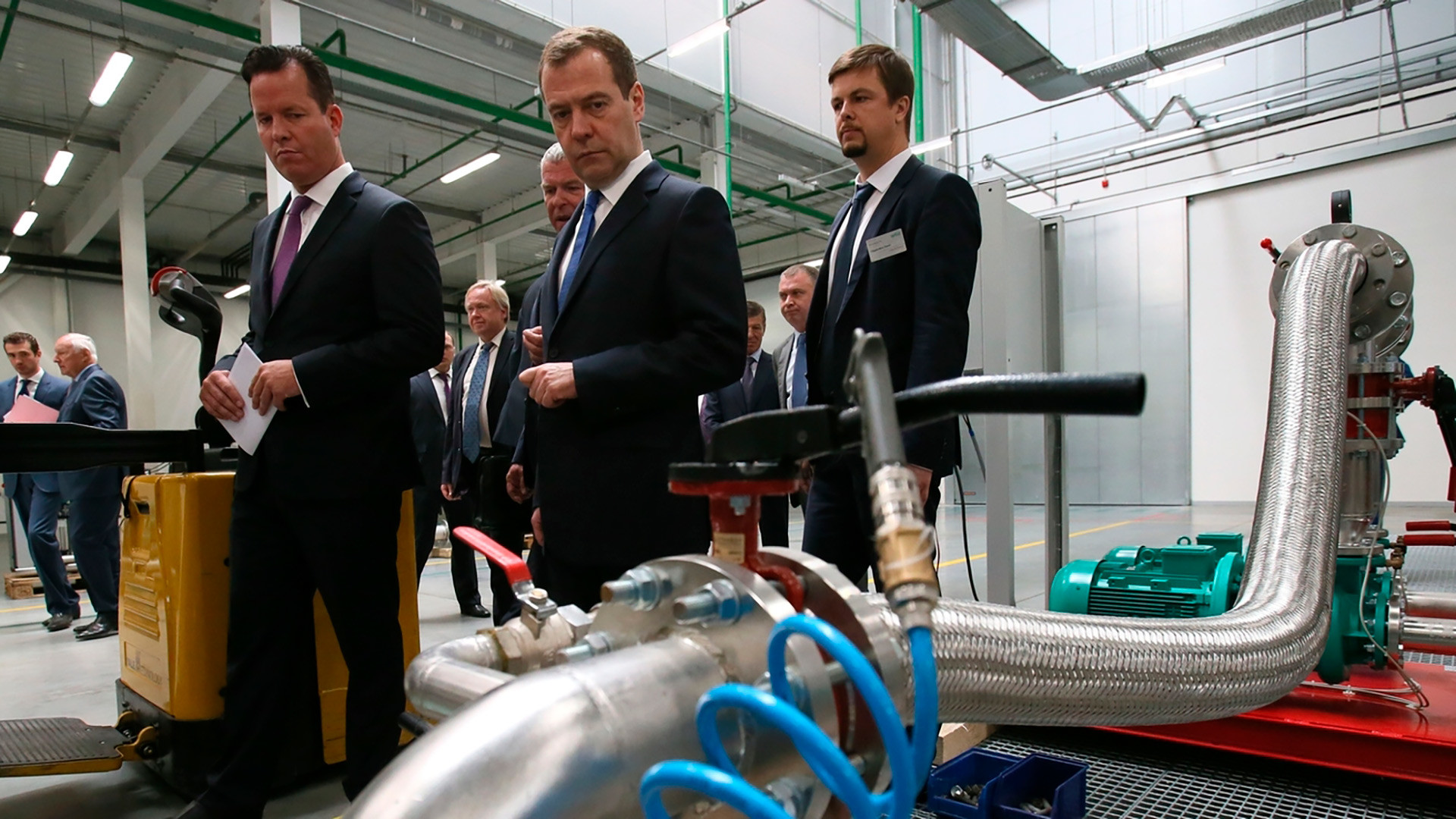 Russia's Prime Minister Dmitry Medvedev at the Wilo's plant in Noginsk.
government.ru
8. Savencia Fromage & Dairy
On Oct. 17, Savencia Fromage & Dairy, a French food company specializing in the production of cheeses, bought a majority stake in the Russian Belebey Dairy Plant in Russia's Republic of Bashkortostan. The deal came in line with the Savencia's global development strategy and allows it to join the leading players on Russia's cheese market by acquiring one of the largest producers of cheese in the country.
9. Kuhn
Agricultural machinery manufacturer Kuhn headquartered in France's Saverne commune has been thinking about localization in Russia for the past few years, but only made the first step this year. In October the company announced it had bought 19 hectares of land in Russia's Voronezh Region. Such an investment will give the company an opportunity to create its own complex to boost sales, distribution, and service in Russia and manufacture its machinery to cater to the local market.
10. POMA
A French ropeway transportation manufacturer, the Poma Group will work with Russia's North Caucasus' authorities on building ropeways for future ski resorts. The cooperation was finalized on Oct. 24 in Moscow and it was agreed that the sides will create a joint production facility in Russia. "I will be happy to see new ropeways with a 'Made in Russia' logo," Jean Souchal, head of the Poma Group, said.
If using any of Russia Beyond's content, partly or in full, always provide an active hyperlink to the original material.