A year ago, Russia's leading high-tech hub near the outskirts of Moscow welcomed its first residents. Officially known as Skolkovo Technopark, the hub has more than 200 startups which enjoy access to the local infrastructure, as well as financial and legal support that aims to foster entrepreneurship and innovation.
Can these young Russian firms truly make a difference, and go global? We went to Skolkovo Technopark and tried to find out. Here are five interesting startups that are already gaining traction internationally.
While robots are still a rare sight in city streets, they're already making a difference in mining, and VIST Robotics is the force behind this. Russian specialists came up with a remote control system for mining equipment - such as excavators, dump trucks and loaders - making it possible to mine the quarry without humans present.
"In 2014, we won a tender in Morocco, beating our competitors from Canada, Japan and the U.S.," said Dmitry Vladimirov, general director of VIST Group. "Since then, we've been working with OCP, Morocco's national phosphate company, to implement remote control systems at five mining fields. They also suggested we set up a testing ground for our project."
VIST's "smart quarry" project will increase mining effectiveness by 15-20 percent, cut costs by up to 15 percent, increase the safety of mining and help carry out this work in remote and severe climatic regions, not only in Russia, but in any part of the world.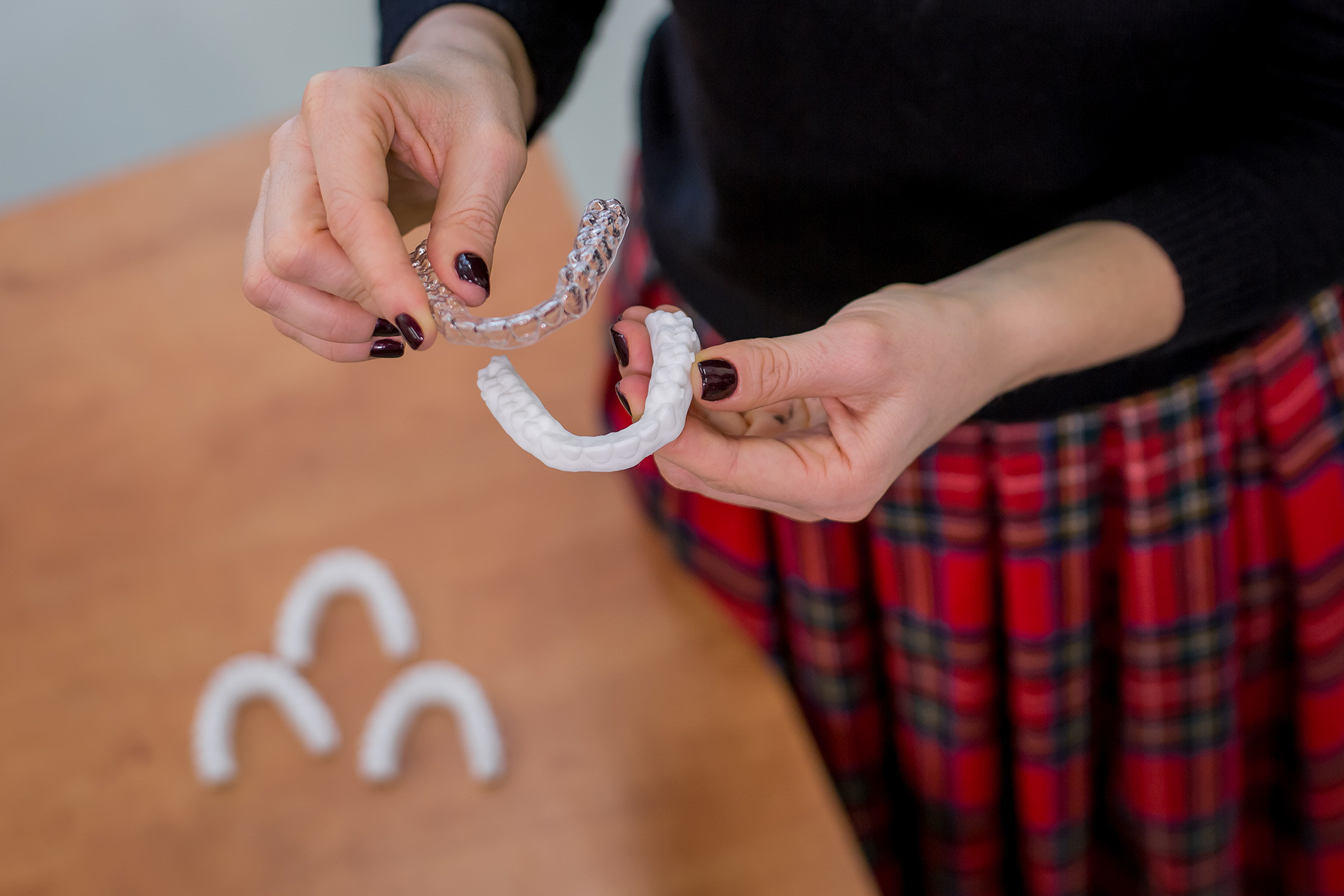 While long the most popular way to straighten one's teeth, braces are now losing ground in Russia and across the globe. Transparent aligners were previously considered as too expensive for teeth correction, but this might change. Russia's 3D Smile Lab is making aligners affordable, as well as more effective than international competitors because they can adjust both the tooth's crown and roots.
"We work with doctors who send us a cast of their patient's tooth, then we scan it and come up with a 3D model. Our innovative software assesses the model and figures out the whole cycle of treatment," said Marina Domracheva, general director of 3D Smile Lab. "Judging by the cost, our aligners are three times cheaper than Western ones and are almost equal to traditional braces that cost 200-250,000 rubles ($3,531-4,414) in Moscow."
The company works with 800 doctors in Russia, India, Israel, and the U.S.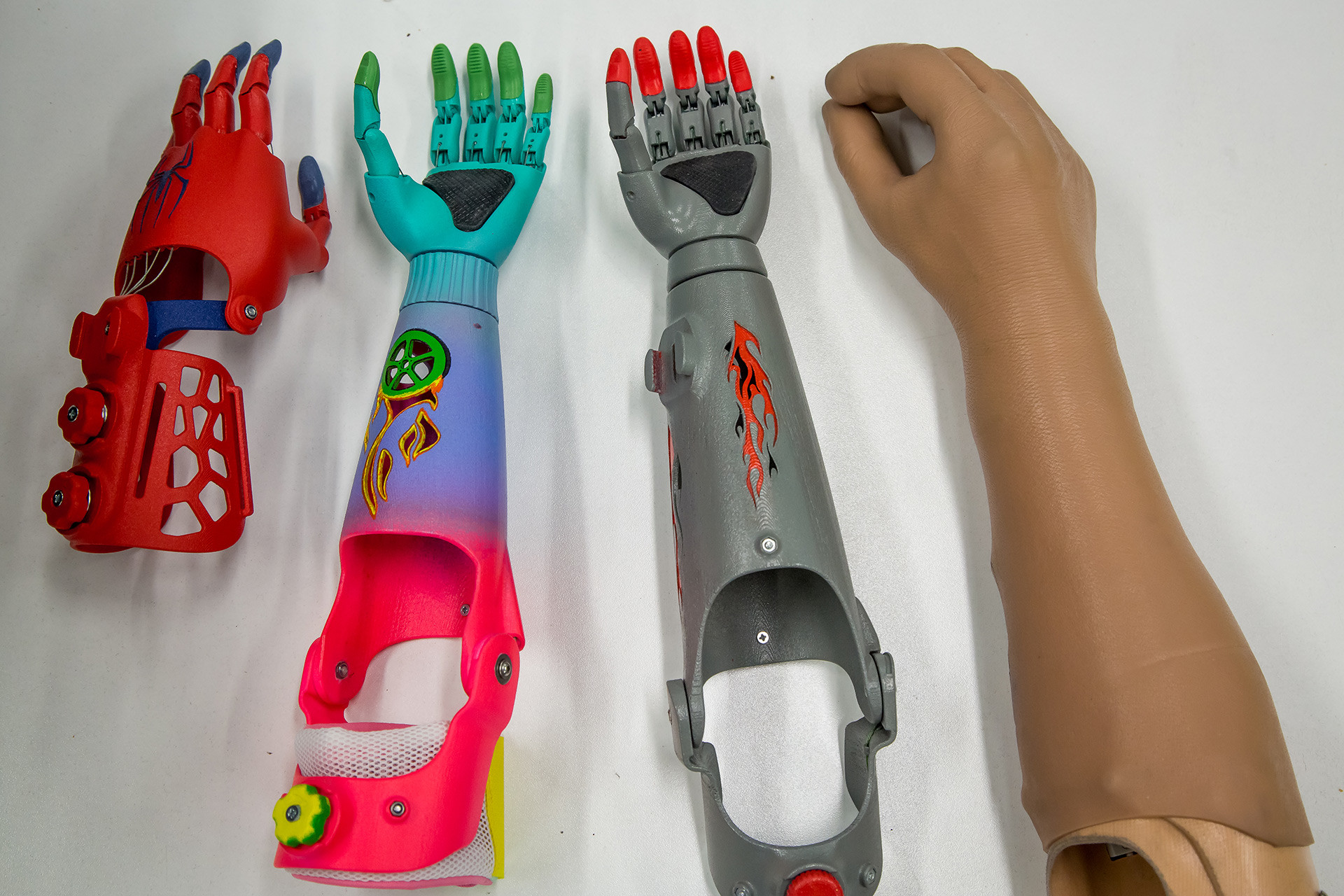 Motorika
Skolkovo Foundation's Press Office
Founded in 2015, Motorika is "transforming humans into cyborgs," jokes Fyodor Kubyshkin, the company's head of bioelectric prosthesis development. Motorika creates upper limb electro-mechanical prostheses (traction and bionic ones) for all age groups, catering to individual needs and preferences. The prostheses are individually designed and can utilize various technologies (such as PayPass), and function as a smartphone. The minimum price for traction prosthesis is around 100-150,000 rubles ($1,743-$2,615), while for bionic ones - about 350,000 rubles ($6,103), depending on features.
"A German prosthesis with similar features costs around 1 million rubles ($17,438)," Kubyshkin said. "In general, a hand prosthesis costs from one to five million rubles on average in the world. Our prosthesis cost three times less."
The company has fulfilled orders for clients in Russia, Kazakhstan, Ukraine, Belarus, the UK and the U.S. Last year, Motorika produced more than 200 prostheses.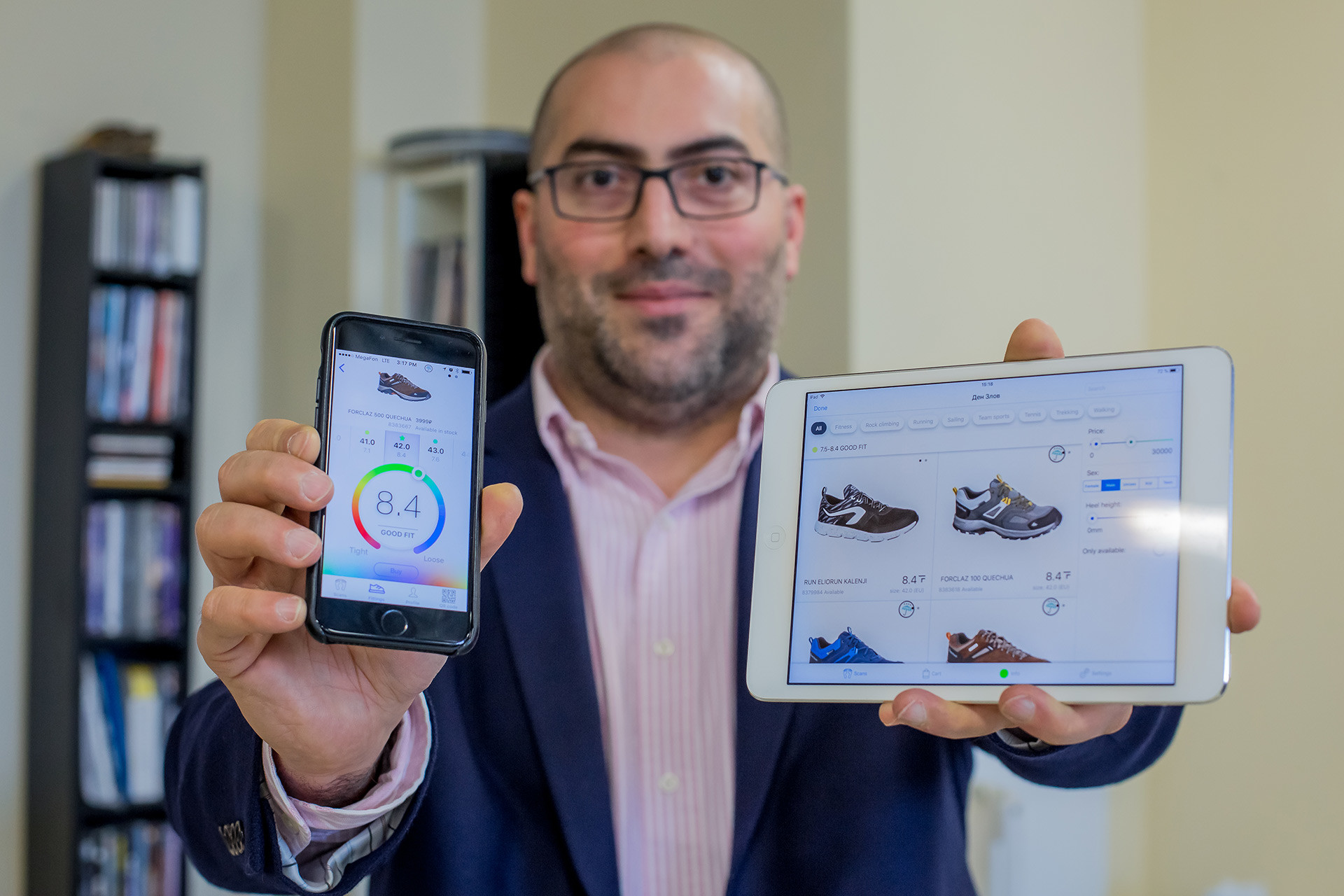 TRY.FIT
Skolkovo Foundation's Press Office
Ever struggle to find the perfect pair of shoes? Now it can be done faster and more efficiently. One of Skolkovo's residents offers 3D scanning technology that finds the perfect pair of boots by scanning one's feet. Then you can choose from available options in the database and find the footwear that fits best. The app saves the 3D model and sends a purchase request to a partner shop.
"We can work with any shoe company," Vagan Martirosyan, general director of TRY.FIT, told Russia Beyond. "Right now we are cooperating with Decathlon, Ralf Ringer and Ekonika, and also testing technology with Adidas Group, New Balance and Intersport. We are also negotiating with other major American brands."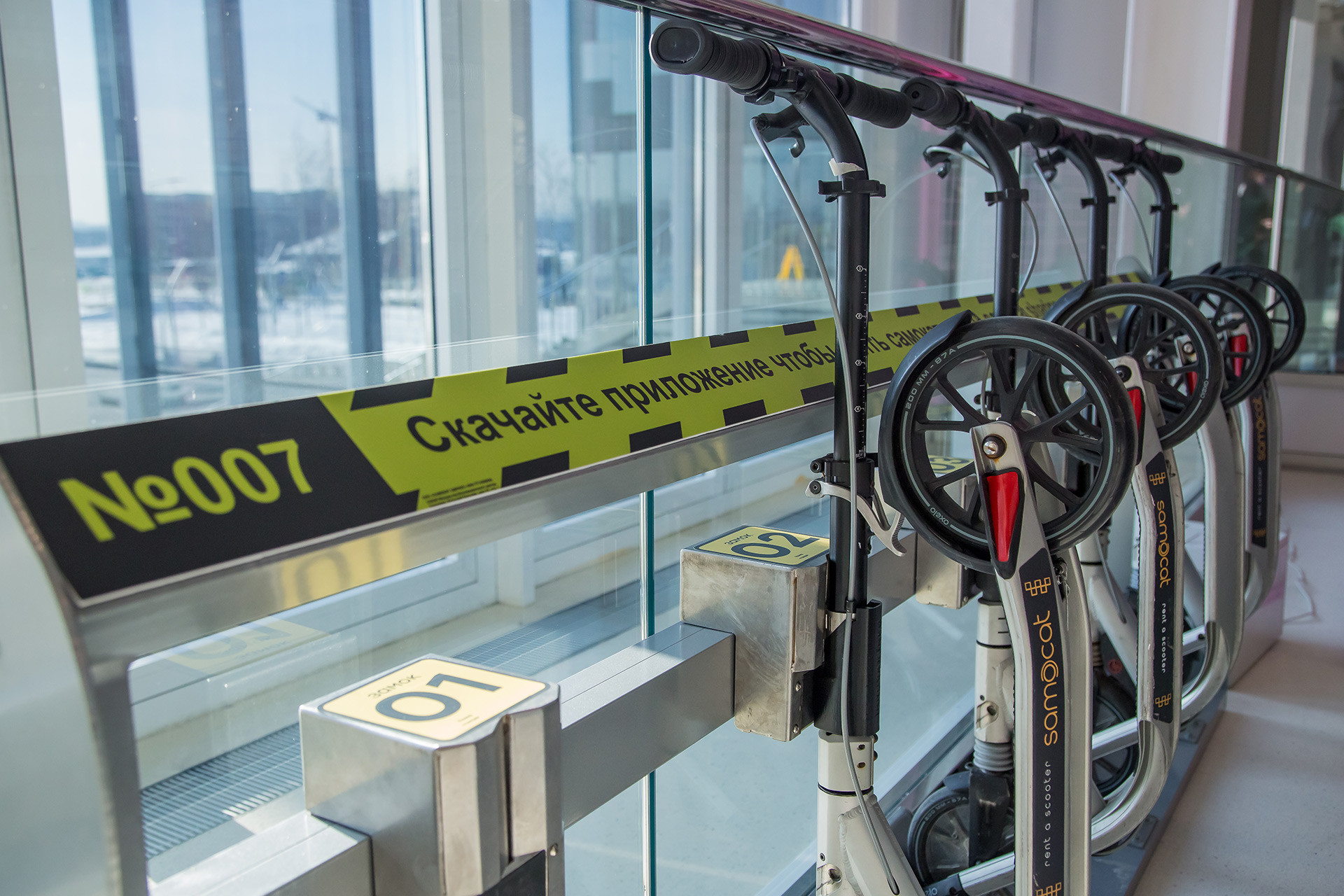 Samocat Sharing
Skolkovo Foundation's Press Office
Bike and car sharing is popular in many cities, but what about kick-scooters (samocat in Russian)? They are light, foldable and fun - why not make a system to share them? This is what one Russian startup, Samocat Sharing, is doing.
They've come up with a reliable system of renting stations for autonomous scooters that allow a user to take a kick scooter via a mobile app and go on their way. The cost of the service in Moscow is two rubles per minute. All scooters have anti-theft features – a solid construction without screw-off components and a GPS chip that can track the scooter.
The company already has scooter stations in Moscow and the Finnish city of Espoo, and plans to expand in Europe, as well as enter Asian countries.
"We already invested around $500,000 and plan to invest $1 million for further research and development," Vasily Bykov, founder of Samocat Sharing, told Russia Beyond. "Now we are focusing on big cities and they need a high level of security. It will cost us more money to meet this requirement."
Want to find out more about Russian business abroad? Check out our story of a successful Russian coffee house chain that's now serving coffee lovers in Barcelona, Prague, Tbilisi and most recently in Dubai.
If using any of Russia Beyond's content, partly or in full, always provide an active hyperlink to the original material.