How much has the pace of construction dropped in Russia due to the pandemic?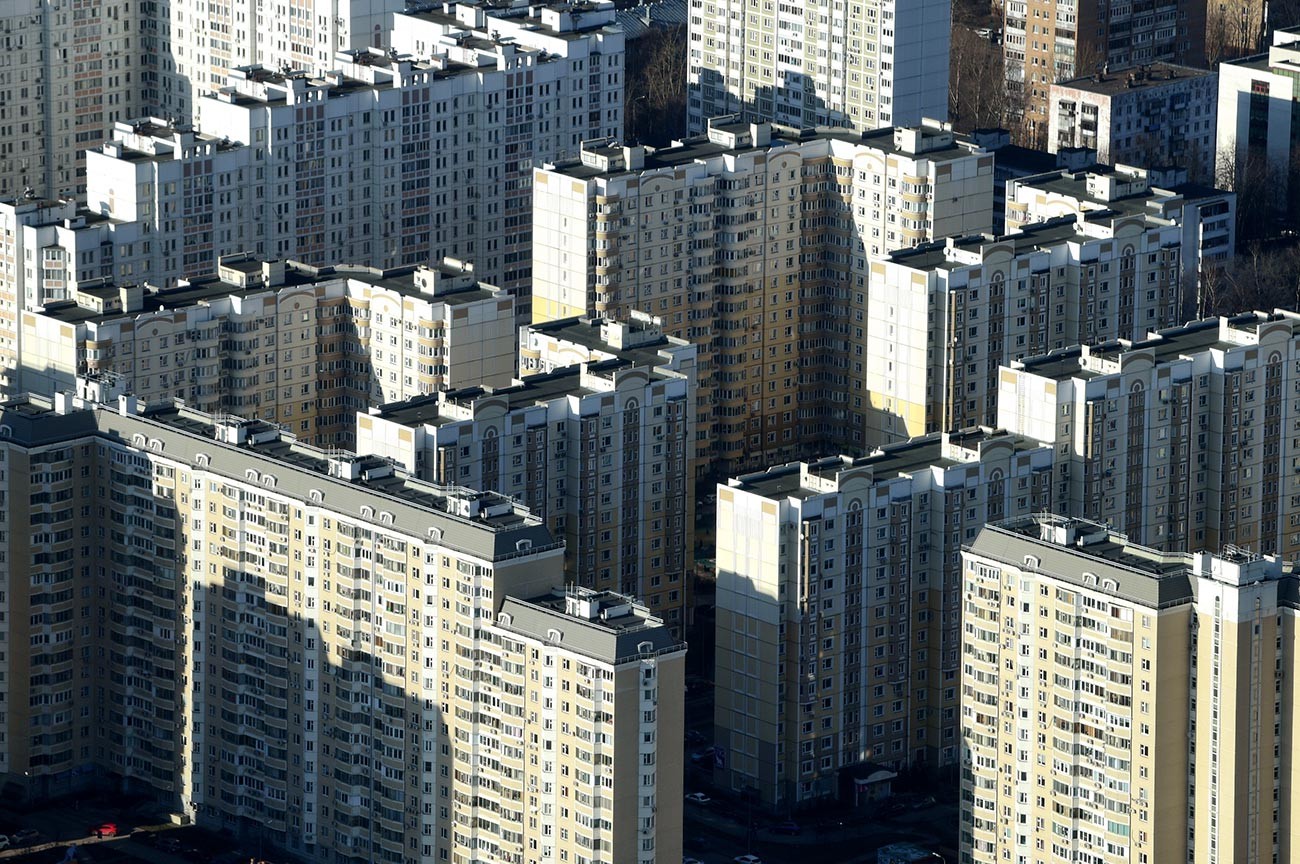 Despite the economic crisis caused by the pandemic, the rate of housing construction in Russia didn't fall as much as expected. According to official statistics agency Rosstat, 75.5 million sq. m. of residential floor space was built in Russia in 2020, which is 5.9 percent less than in 2019.
A total of 15.5 million sq. m. of residential floor space was built in December 2020, which is 10.9 percent less than December 2019.
Does it mean nobody was buying residential properties in Russia?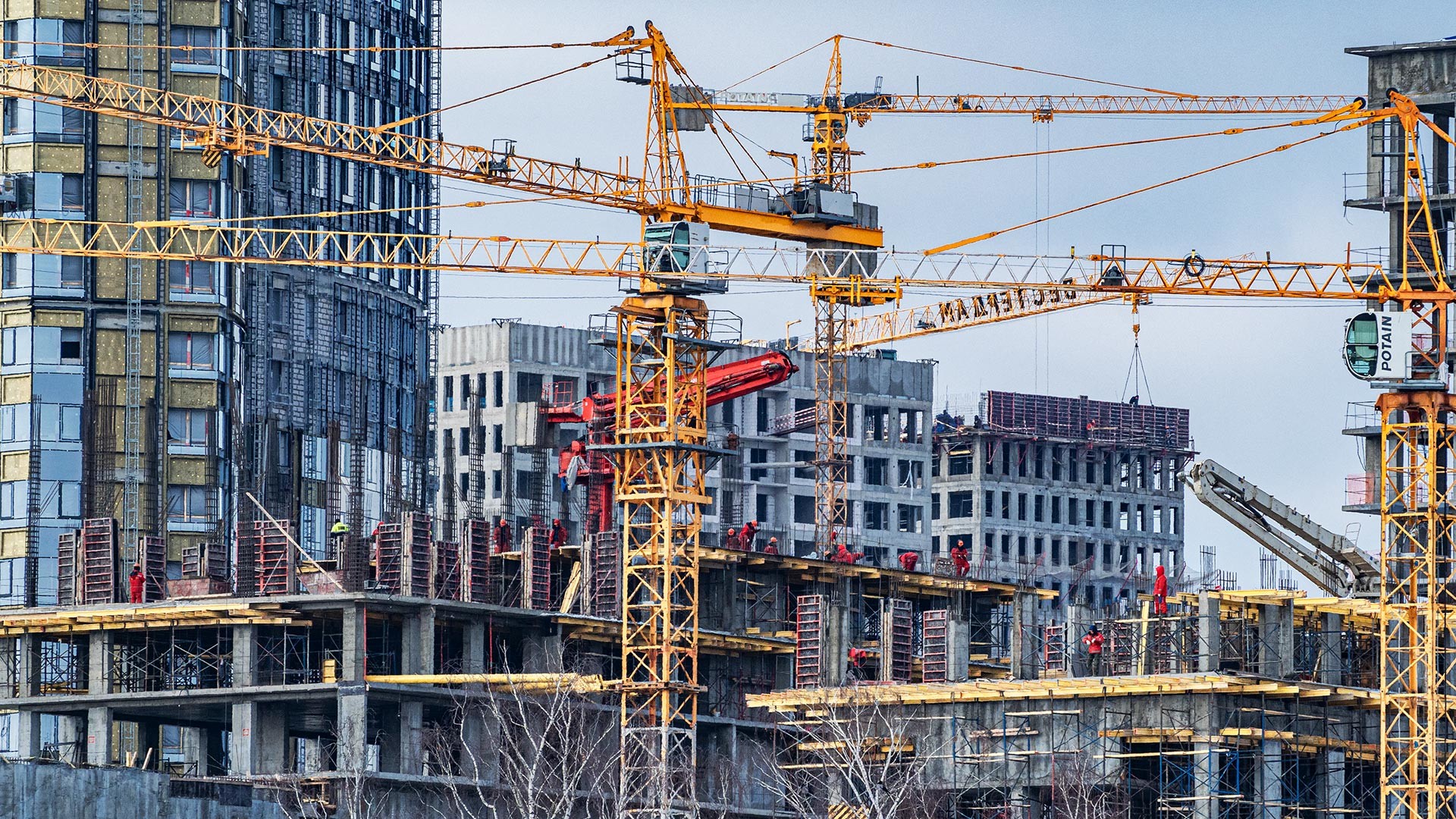 New apartment buildings under construction in Moscow.
Konstantin Kokoshkin/Global Look Press
On the contrary. In fact, more people were buying than before.
"The year 2020 can be regarded as one of the most successful years for Russian property developers. After restrictions were lifted, activity on the housing market picked up and this was largely helped by Russians' desire to preserve their savings," says Natalya Pyryeva, an analyst with the Finam Group financial services company.
As a result, mortgage-backed transactions accounted for 64 percent of all transactions on the real estate market and the volume of mortgage loans issued was 8 percent of GDP, historically the highest indicator in Russia.
The boom in demand emerged mainly in the new build housing market, but gradually spread to the secondary apartment market. Neither developers nor private sellers missed the opportunity to take advantage of the increase in demand and started raising prices for their properties, according to Pyryeva.
How much does residential property cost in Russia?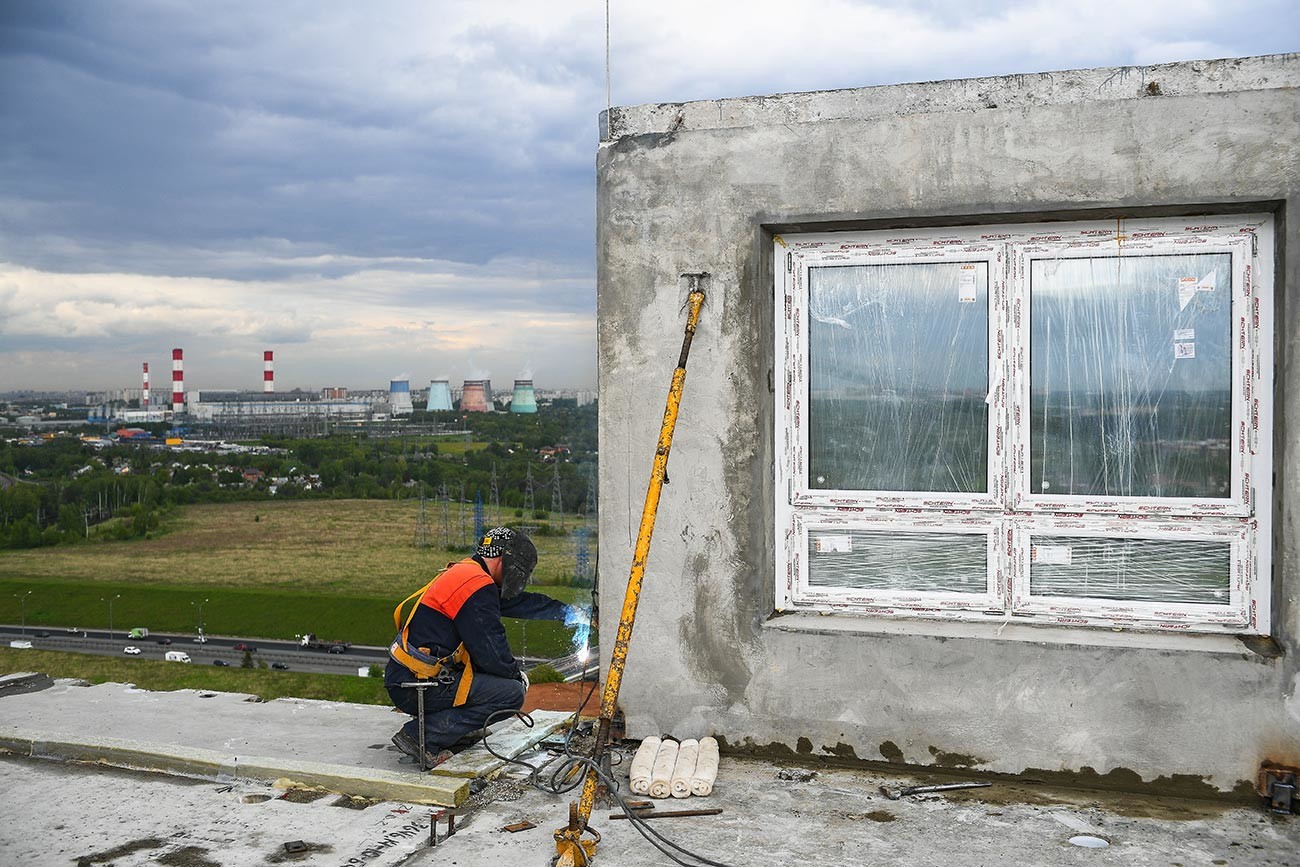 Construction in Moscow Region.
Ramil Sitdikov/Sputnik
"The boom in demand has led to a shortage: On the most active markets, supply has been reduced by 25-30 percent during the year and average property prices have risen by about the same amount - roughly 20 percent," says Natalya Pyryeva.
On the new build housing market in Moscow, the average price per square meter has passed the 340,000-ruble mark (approx. $4,630). In the country as a whole, the average price is about 90,000 rubles (approx. $1,250) - i.e. three or four times lower, says Irina Dobrokhotova, chairman of the board of directors of Best-Novostroy.
Thus, in Moscow in 2020, the average budget for the purchase of any new build mass market property has gone up to around 9-10 million rubles (approx. $122,000-136,000), in St. Petersburg to 5.5 million rubles ($75,000), while in Nizhny Novgorod it is around 4-4.5 million rubles ($54,000-62,000), according to Roman Miroshnikov, executive director of Oikumena construction company.
A growth in price per square meter has been observed, and continues to be observed, for all types of property, irrespective of the number of bedrooms, across all Russian regions.
What kind of housing is mainly being built at the moment?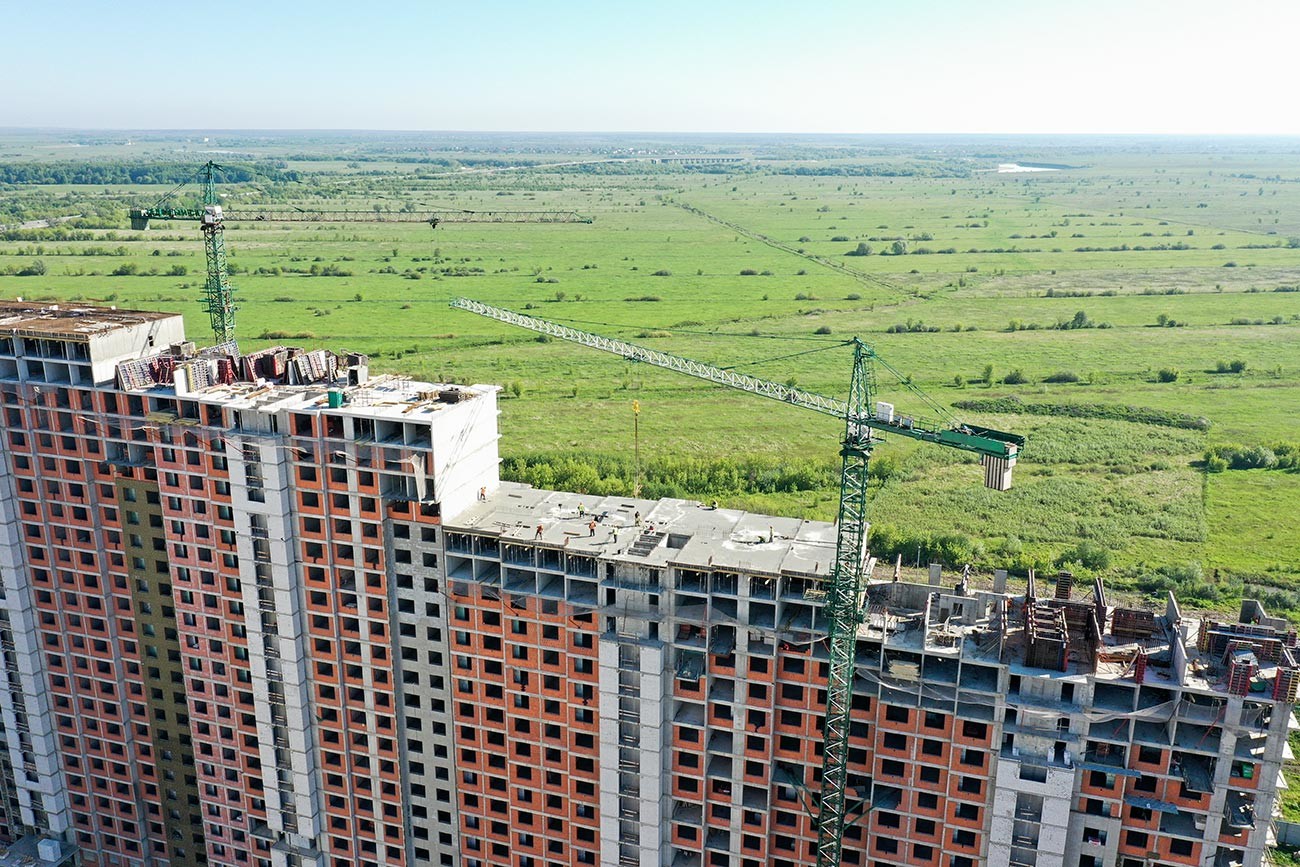 Construction of residential buildings in Ryazan.
Alexander Ryumin/TASS
"Mass market housing predominates in the Moscow conurbation: 2.46 million sq. m. (64 percent) of the properties currently on sale are in the 'economy' or 'comfort' category. Next is the 'business' category with 1.04 million sq. m. or 27 percent of supply," according to Irina Dobrokhotova. The remaining 9 percent is in the high-end category.
Roman Miroshnikov also believes that in regions outside the capital cities, the mass market will also be a priority both for buyers and developers, as that is where the lion's share of demand is concentrated.
The exception is Sochi, where, by virtue of its status as a resort city with a developed infrastructure for leisure and recreation both by the sea and in the mountains, a larger number of 'business', 'premium' and 'elite' class developments are permitted to be built.
How much total residential housing does Russia have?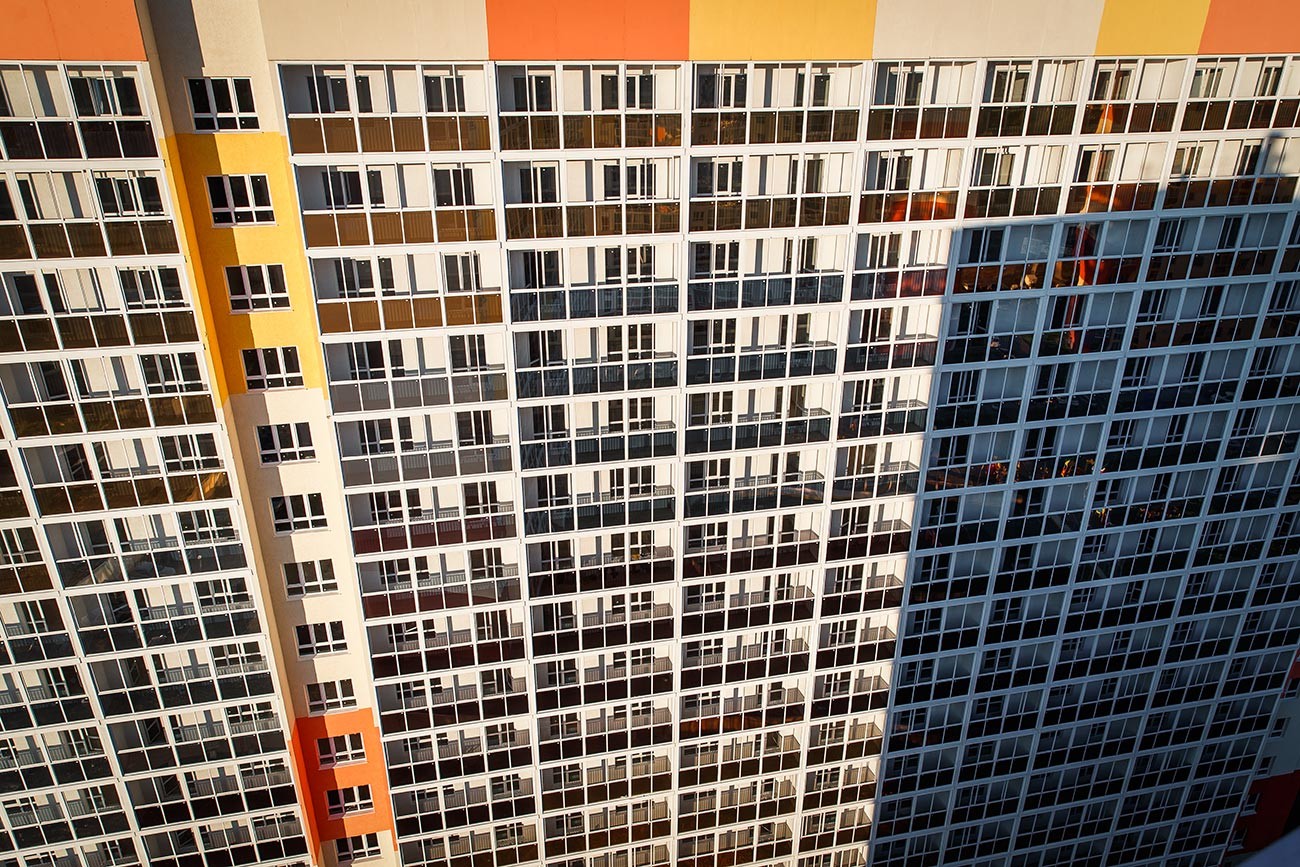 New houses in Kemerovo, Siberia.
Daniil Aikin/TASS
According to Best-Novostroy figures, Russia has approximately 3.8-4 billion sq. m. of residential floor space. Moscow accounts for around 7 percent of this overall figure - 280-300 million sq. m. - but only a certain part of the total is for sale. In Moscow and Moscow Region, the new build market is estimated at 3.9 million sq. m. - almost 1,700 individual buildings forming part of 600 projects. The city of Moscow accounts for almost 2.5 million sq. m. of this figure. The secondary market is a little smaller at around 2 million sq. m.
"These indicators are possibly the result of a rare (in terms of recent years, before the booming 2020) fall in demand on both markets - down roughly 30 percent year on year. The number of square meters for sale on the secondary market in the next few years will probably exceed the number on the primary market, which is where the main volume of demand is focused," says Irina Dobrokhotova.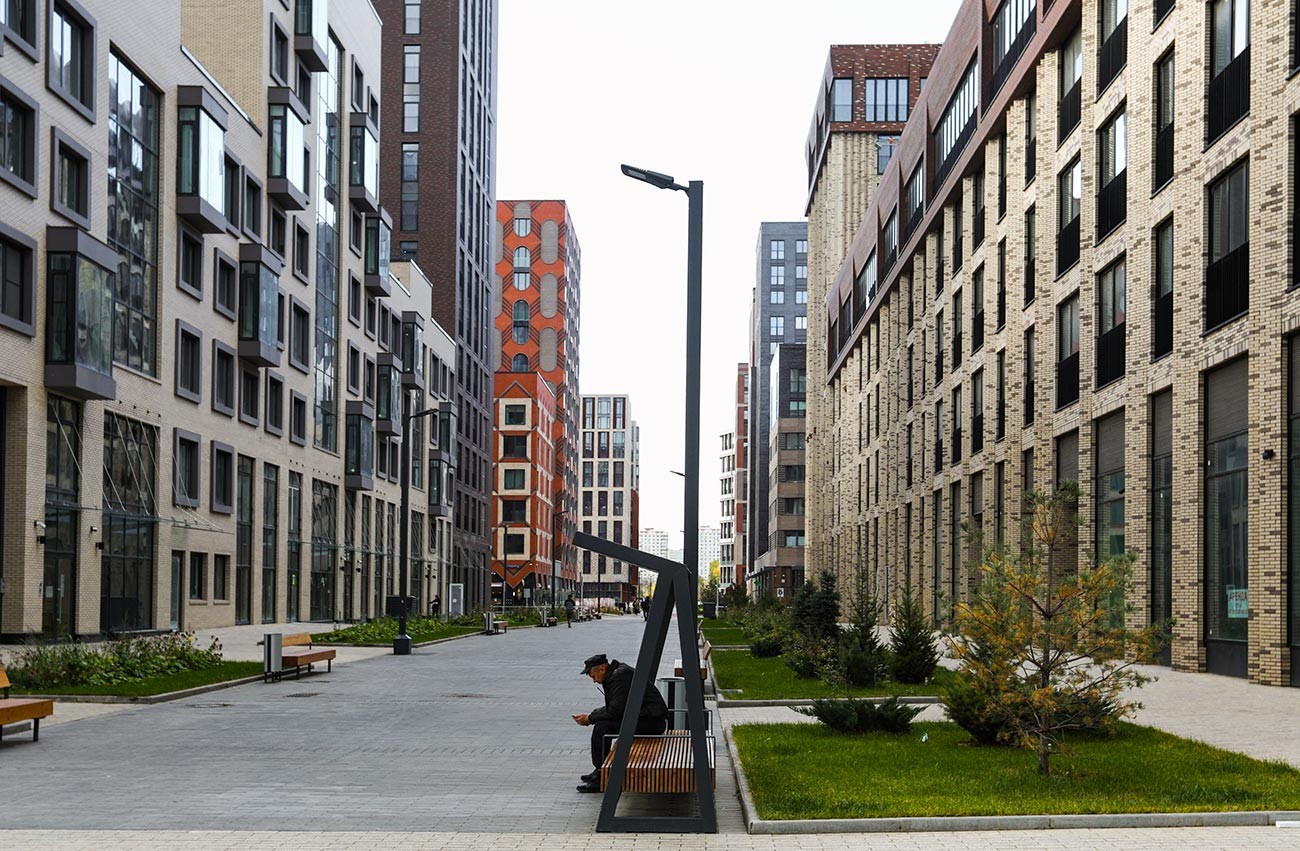 Zilart residential complex in Moscow.
Kirill Zykov/Moskva Agency
What is more, measures to hold back the volume of new construction raises doubts over whether the volume of new supply in the capital will increase incrementally from year to year.
At the same time, while all this may apply to Moscow, for all other regions, the situation could actually be the opposite. "In order to meet the quotas decreed by the President (the commissioning of 120 million sq. m. of residential floor space per year) what is being constructed in Moscow and St. Petersburg will not be enough. Consequently, the Ministry of Housing, Construction and Utilities, along with the developers, will be seeking opportunities for speeding up the construction of new housing, specifically in the regions. It is perfectly possible that 'primary market' housing will predominate in large cities in the next two or three years," Dobrokhotova adds.
If using any of Russia Beyond's content, partly or in full, always provide an active hyperlink to the original material.