202 years ago: Russia, Austria, and Prussia created the Holy Alliance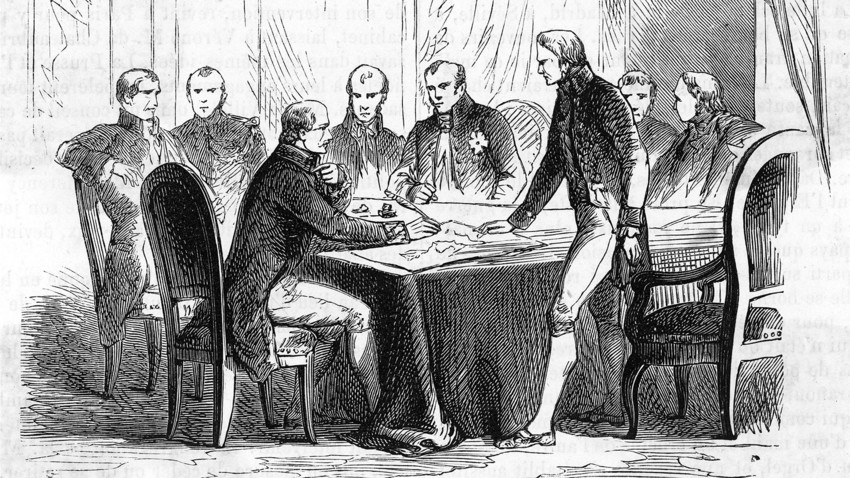 The Congress of Verona. The 'Holy Alliance' & Britain. Oct.-Dec. 1822.
Mary Evans Picture Library/Global Look Press
The main goal of the union was to restrain liberalism and secularism in Europe.
The Holy Alliance of 1815 was made after the fall of First French Empire. On Sept. 26 Emperor Alexander I, Austrian Emperor Franz I, and the Prussian King Frederick William III signed "The Act of Holy Alliance" in Paris.
France joined the Alliance in November. Later, the union gathered all European monarchs except the UK and Turkey.
The Alliance's aims were the maintenance of the postwar borders in Europe in the wake of the devastating French Revolutionary Wars, and to police any major uprisings before they gained any momentum.
Revolutionary movements in Spain (1820 - 1823), Naples (1820-1821), Piedmont (1821), and Greece (1821) were all put down. However, disagreements between members of the Alliance became so significant (especially in connection with their interference in the internal affairs of other countries) that the union was abolished in the 1830s.
If using any of Russia Beyond's content, partly or in full, always provide an active hyperlink to the original material.