"You black monkey, you were supposed to be here half an hour ago. Couldn't you get your face over here any quicker than that?"
Those were the first words that 23-year old Robert Robinson, an African-American engineer, heard from his boss at the Ford Motor Company in Detroit one day in 1930. He had called Robinson to his office to discuss an important matter. Robinson was invited... to the USSR.
Systemic racism
In the U.S., times were tough for black folks. In addition to the economic hardships of the Depression, racism was widely prevalent and a matter of state policy. Robinson was the only black employee at the 700-worker Ford factory, and he faced insults and contempt every day.
Then the Soviets made him a very good offer: a $250 monthly salary (as opposed to $140 at Ford), plus accommodation and travel. Badly in need of qualified specialists to help industrialize the country and build a communist society, the Soviets were hiring foreigners.
"With that [salary] I should be able to bring my mother to New York … since she was alone in Cuba without any family," Robinson recalled in his memoirs Black on Red: My 44 years inside the Soviet Union.
His decision to go to the USSR was further motivated by the lynching of his friend's cousin several months prior. Robinson figured that Stalin's USSR couldn't be worse than America, and so he signed a one-year contract.
Stalingrad calling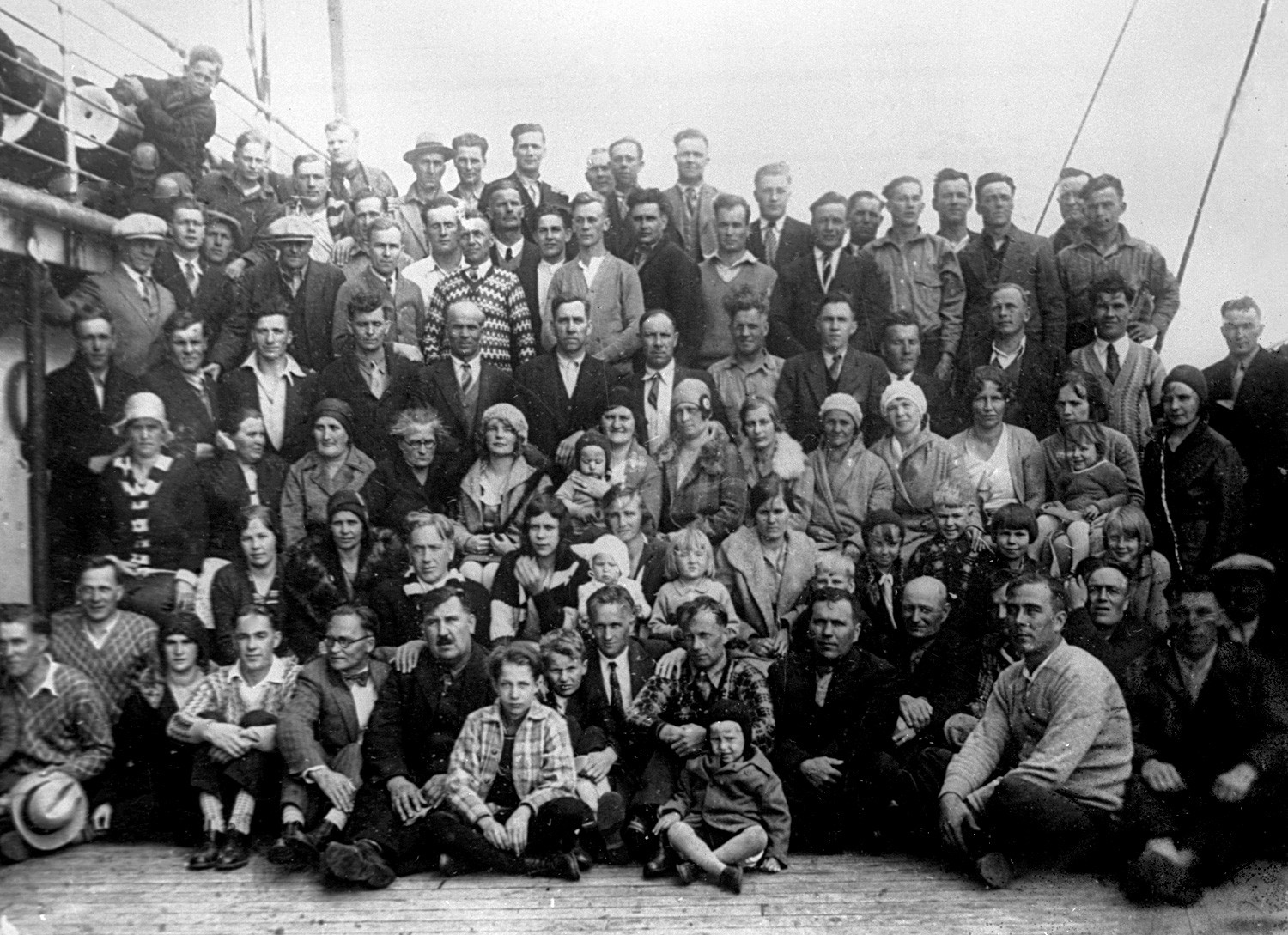 "For centuries, New York was welcoming immigrants coming to the U.S. But in 1930-1931 thousands of Americans were leaving New York for the USSR… running from unemployment," Radio Liberty quotes Tim Tzouliadis, the author of a book on Americans in the USSR. They were in demand because the Soviets were transforming the predominantly rural country into an industrialized superpower.
As a black man, Robinson was doubly attractive for the Soviets – he could also be used for propaganda. Barbara Keys, a historian at the University of Melbourne, wrote about Robinson's case: "The Communist Party of the Soviet Union espoused the cause of racial egalitarianism, including social and political equality for blacks, as part of its efforts to gain international support."
African-Americans were put to good use in the USSR in the 1920s and early 1930s. They helped to expose racism in America and were also used to praise the Soviet's apparent tolerance. The problem with Robinson, who went to work at a factory in Stalingrad (now Volgograd, 969 km south of Moscow), was that he was not eager to promote communism.
Unwanted fame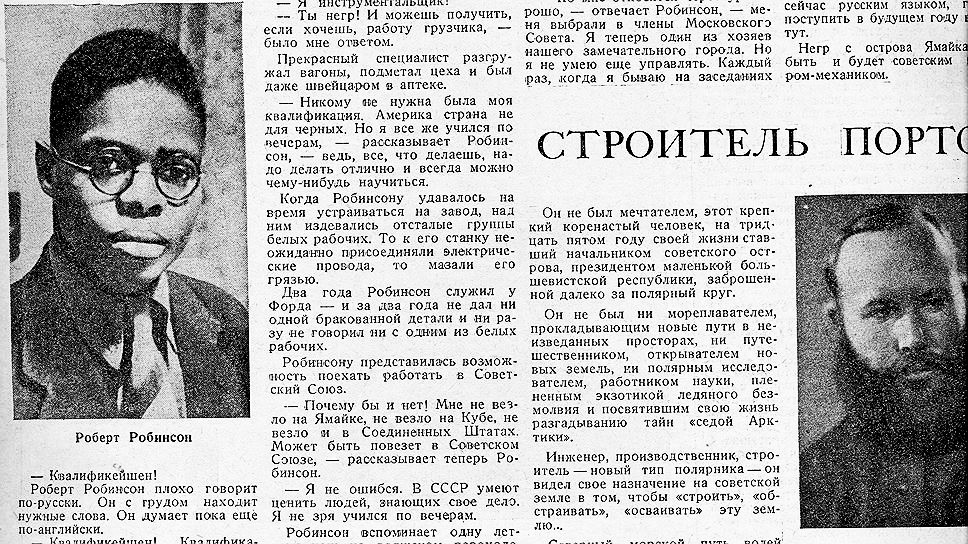 An article in a Soviet newspaper, dedicated to Robinson and his work.
Archive photo
"My very fundamental beliefs are in complete opposition to the Party and the Soviet regime. I'm not an atheist… I believe in God," Robinson wrote. At the same time, things were going well at the Stalingrad factory: "Everything went fairly smoothly, unlike the trauma of by breaking-in period at Ford."
His Soviet co-workers never mentioned his background or the color of his skin, and when Robinson first faced racism it involved two white Americans who attacked him when he was walking along the banks of the Volga. He managed to fight them off and for several days the Soviet press drew attention to the case. The criminals were deported to the U.S., and Robinson woke up famous. Unwillingly.
"Many viewed me as a hero, which was something I really couldn't understand," he complained. Robinson just wanted to earn enough money to go back home, without any hype.
Comrade Robinson and the purges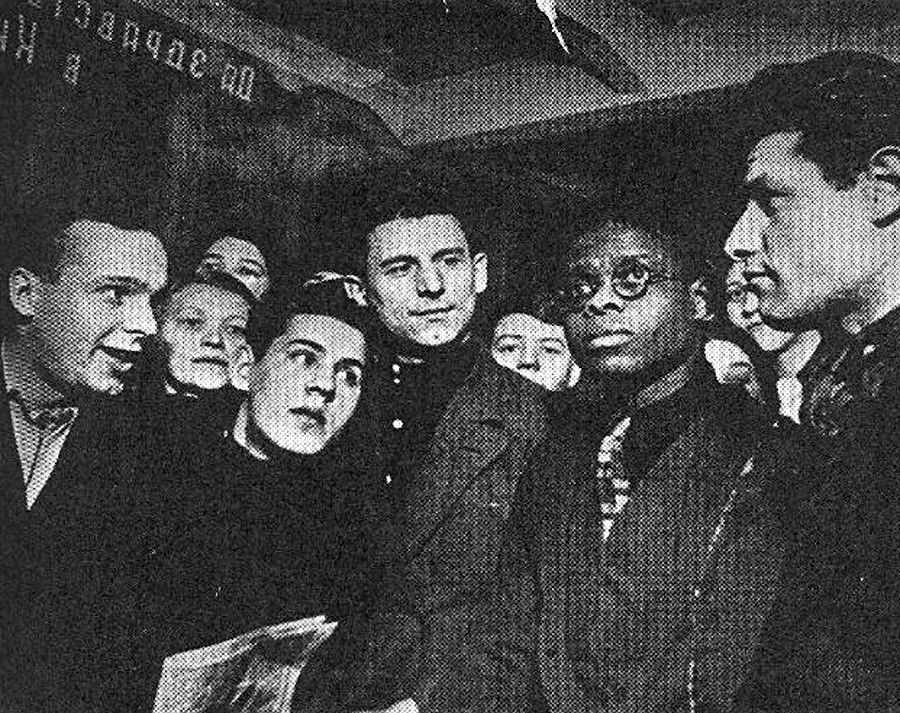 "Black On Red". Robinson among the Soviets.
Archive photo
A skillful engineer, Robinson prolonged his contract and in 1932 moved to Moscow. There, he took a job at a ball-bearing factory and helped construct useful equipment for industry. Even when he visited home in the U.S. in 1933, he felt disappointed – "[Life in the U.S. during the Great Depression] was so contrary to the lively spirit manifested by the Russian workers."
So he decided to stay in Moscow a bit longer. In 1934, even though Robinson wasn't a member of the Communist Party, workers voted for him as a candidate to the Moscow Soviet (city council). Even though stunned and anxious, he took the position.
He had reasons to be worried: in the 1930s Stalin's ruthless purges were gaining steam. Robinson knew many people who were disappearing, arrested and shot. "My American passport most likely saved my life at a time when thousands of innocent people were disappearing daily in a state-sanctioned witch hunt," he wrote grimly. Many of his Russian friends, ordinary workers, became victims.
Long way home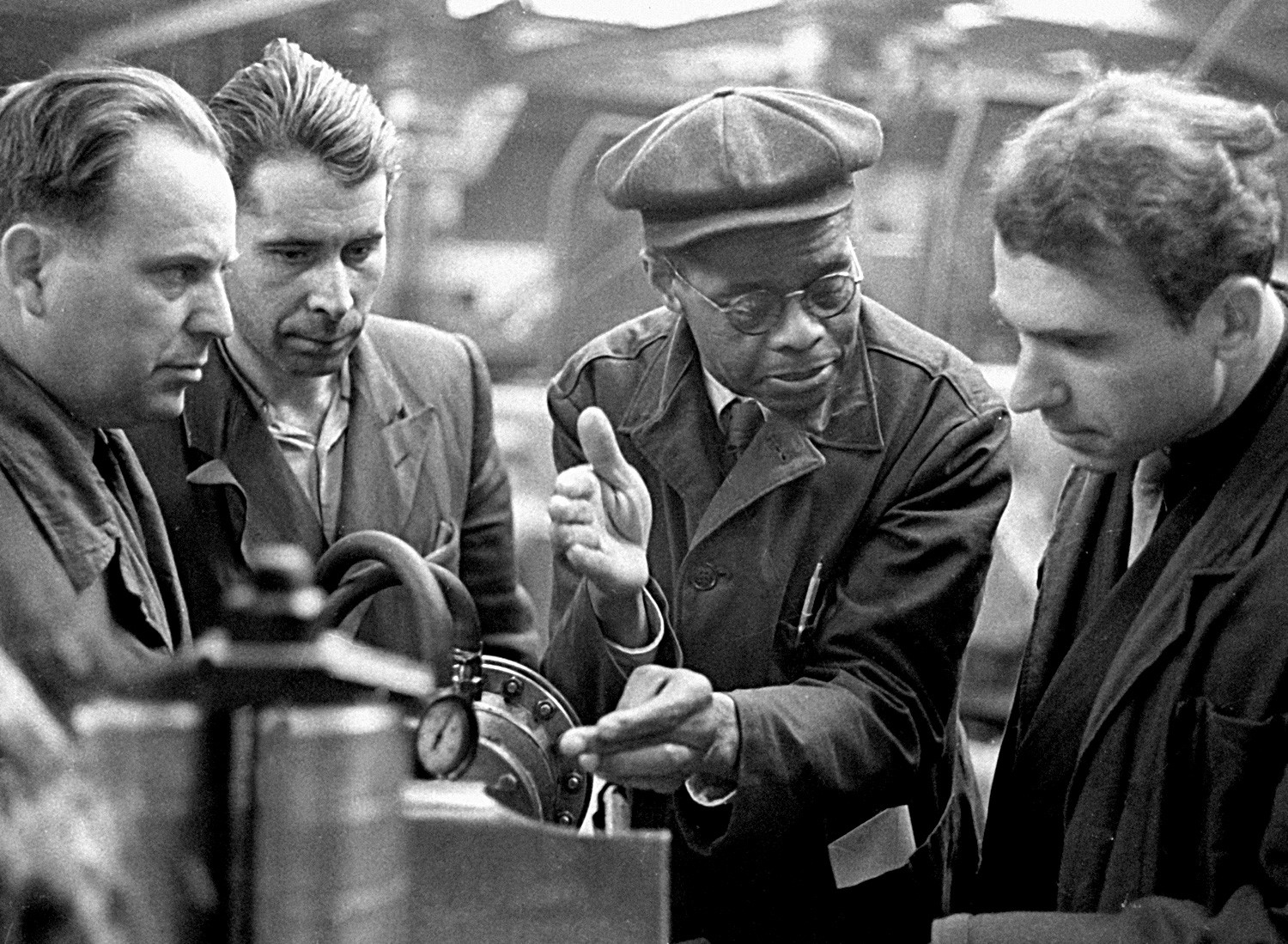 Engineer Robert Robinson of First State Bearing Plant [second right] instructing workers.
Lev Nosov/Sputnik
Though Robinson was afraid of Stalin, he found the circumstances in the U.S. to be far worse. So he stayed, living carefully. "I learned the Byzantine workings of the Soviet system, and I disciplined myself not to slip up," Robinson recalls. He survived World War II when evacuated from Moscow, but during the Cold War he tried to make his way back to the U.S.
That wasn't easy, and up until 1976 his annual application for an exit visa was declined. In that year, however, he managed to travel to Uganda and found refuge there. Then he moved to the U.S. After all, he was American, and as he remarked in 1993, "Borscht was good, but fried potatoes, yams and peppery-hot chicken stew were better."
Of course, Robinson was not the only American to visit the USSR - for instance, read the story of how a famous writer paid a visit and was impressed by Lenin and Stalin.
If using any of Russia Beyond's content, partly or in full, always provide an active hyperlink to the original material.