How Russian rulers looked in their school years (PHOTOS)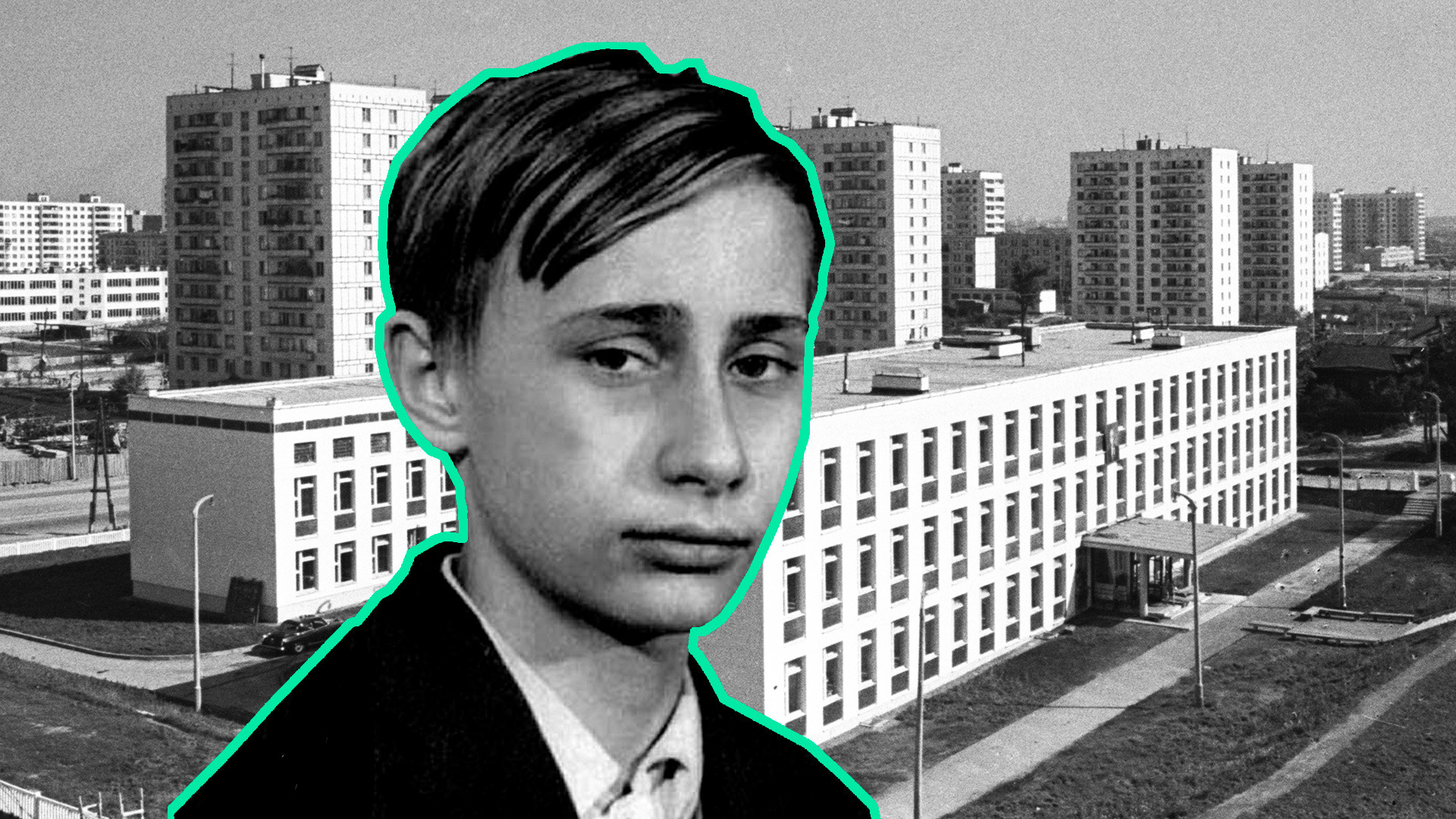 Vladimir Putin used to say that he was "a hooligan, not a pioneer," while the first Russian president Boris Yeltsin lost two fingers while messing around as a teen.
1. Nicholas II, the last Emperor of Russia (1894-1917)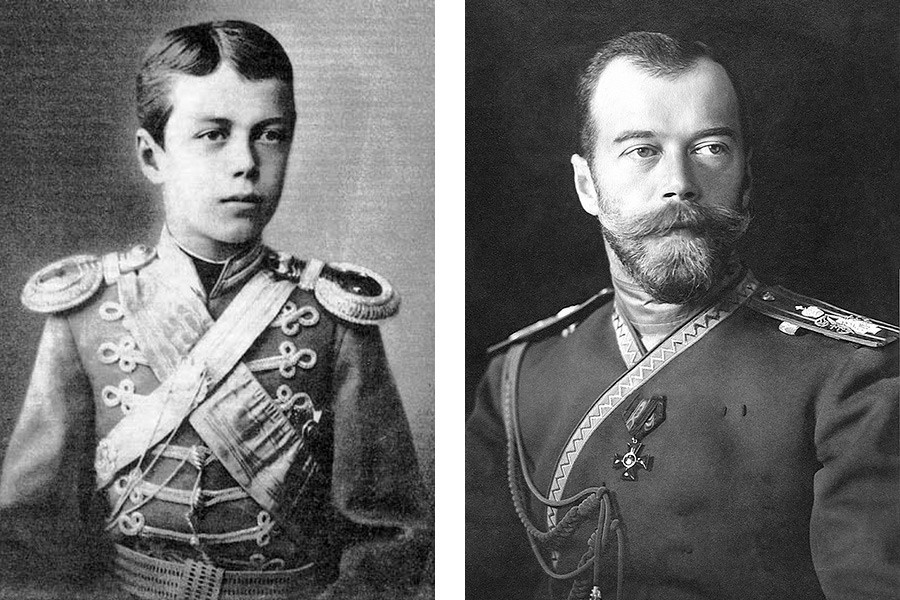 Nicholas Romanov was born in 1868 in Tsarskoye Selo and as a future ruler received a brilliant home education by the best scholars. He studied for eight years and his classes were similar to those of a gymnasium, but with more political history, Russian literature, geography, and modern European languages lessons. Nicolas boasted advanced English and French, spoke German and Danish, and liked to read historical literature in foreign languages. Once he confessed that if he has not been a royal he would have devoted himself to historical studies. His teachers said he was accurate and thoughtful during the lessons.
2. Vladimir Lenin, head of Soviet Russia (1917-1924)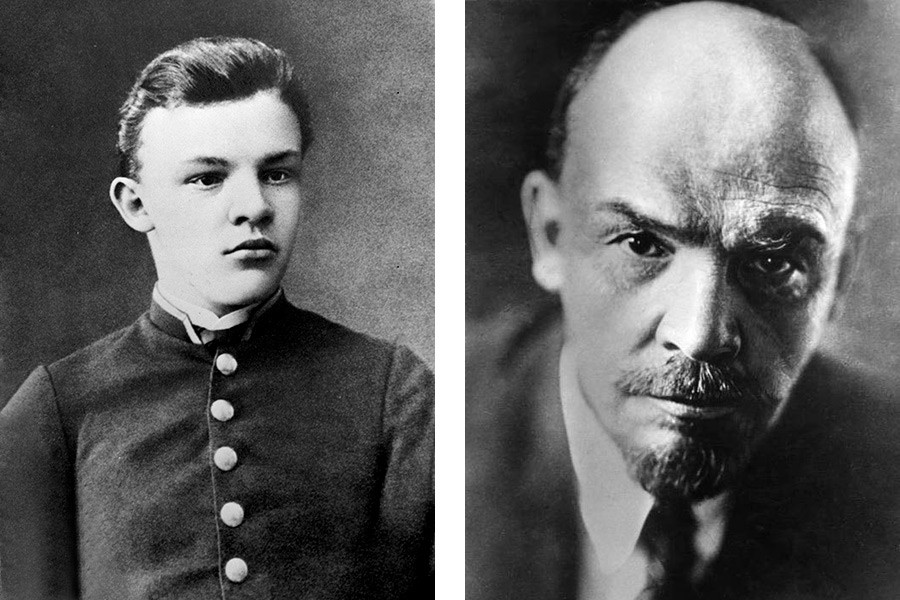 Boris Beek/Sputnik ; Pavel Zhukov/German Federal Archives
Lenin (his real surname was Ulyanov) was born in the central region of Ulyanovsk in 1870 and studied in the local gymnasium. He didn't like school, describing it as bureaucratic. "It forced people to learn lots of unneeded, unnecessary, dead knowledge, which filled the head…" In Imperial gymnasiums, teens studied ancient languages such as Latin and Greek, and religion.
Nevertheless, Lenin was a serious pupil and graduated from school with a gold medal – the highest student award.
3. Joseph Stalin, head of the Soviet Union (1924-1953)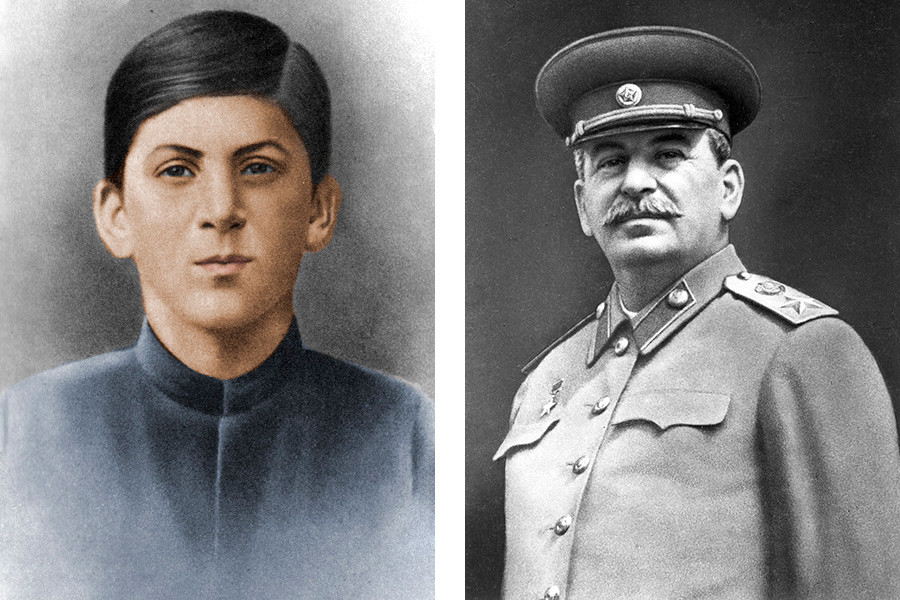 Militaryace/Wikipedia; Global Look Press
The mother of Joseph Jughashvili wanted him to become an Orthodox priest. He entered the Gori church school in Georgia in 1888 when he was 10. Six years later he enrolled in the Tiflis (Tbilisi) Spiritual Seminary where he met supporters of Marxism who had been expelled to the Caucasus. His teachers recalled that Stalin got high marks in maths, theology, and Greek. Moreover, he liked Russian and Georgian poetry and tried to write poems himself. However, he was eventually expelled for apparently not turning up for an exam Historians argue that he was probably given the elbow due to his revolutionary leanings.
4. Mikhail Gorbachev, Soviet Union's president (1990-1991)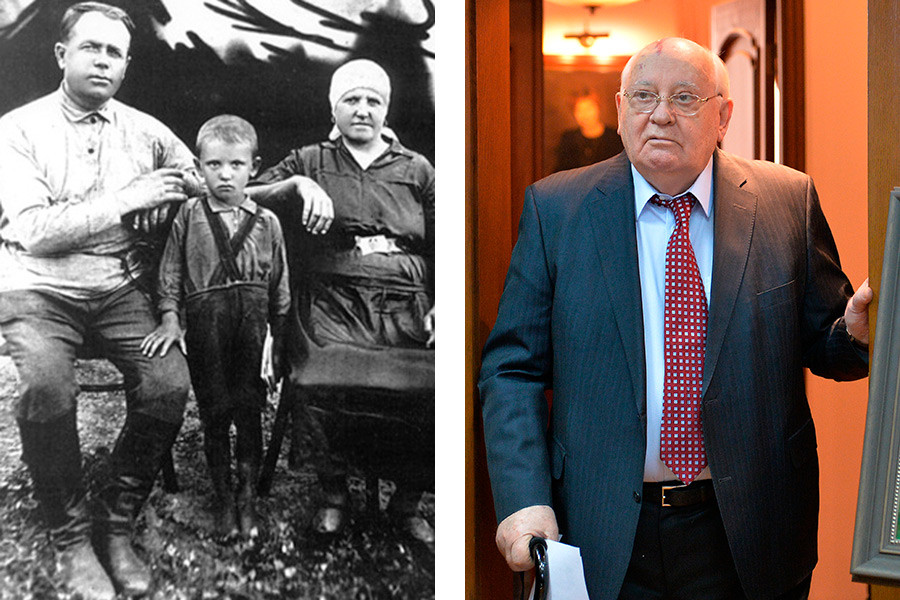 Archive photo ; Vladimir Pesnya/Sputnik
The school years of the first Soviet president played out during wartime. Gorbachev was born in 1931 in the Stavropol region into a peasant family. Their district was under occupation of Nazi forces until 1943. Since the age of 13, Gorbachev combined his studies in the local school with working on a collective farm on a machine tractor station: He was the assistant to the combiner. For his labor, he was awarded the prestigious Order of the Red Banner. He finished school with a silver medal.
5. Boris Yeltsin, first Russia's President (1991-1999)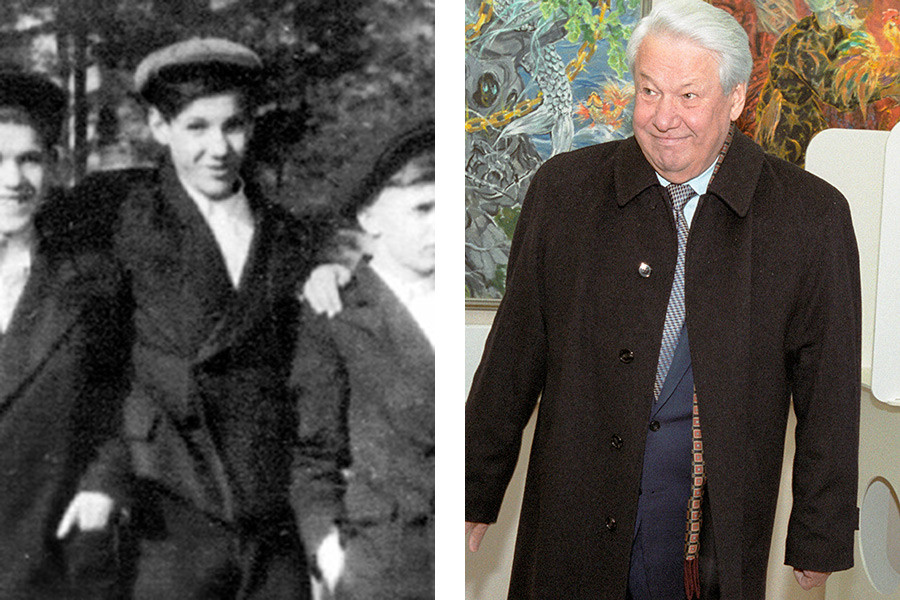 Archive photo; Alexander Polyakov/Sputnik
As Yeltsin recalled in a memoir, he was born in 1931 in the Sverdlovsk region into a family of dispossessed peasants. He finished school in the Perm region. He was the head of the class (starosta) but had problems with behavior. Once he was even expelled and was forced to continue his studies in another district. When he was a teenager, he and his friends found a grenade and tried to crack it open. The weapon exploded and that's how Yeltsin lost two fingers on his left hand. Due to the accident, he considered unfit for military service.
6. Dmitry Medvedev, prime minister (since 2012), Russian president (2008-2012)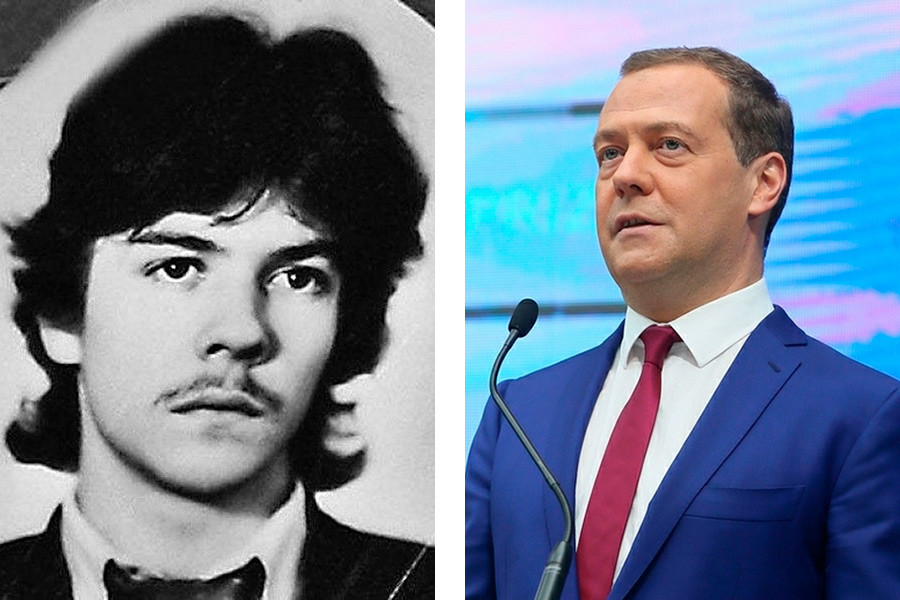 Kremlin.ru; Global Look Press
Medvedev spent his youth in Leningrad (St. Petersburg) and studied in an ordinary school. His teachers recalled that he was interested mostly in chemistry and they rarely saw him playing with his schoolmates outside. He met his wife Svetlana in the 7th grade and they are still together. By the way, Medvedev keeps in touch with his teachers.
7. Vladimir Putin, Russian president (2000-2008; since 2012)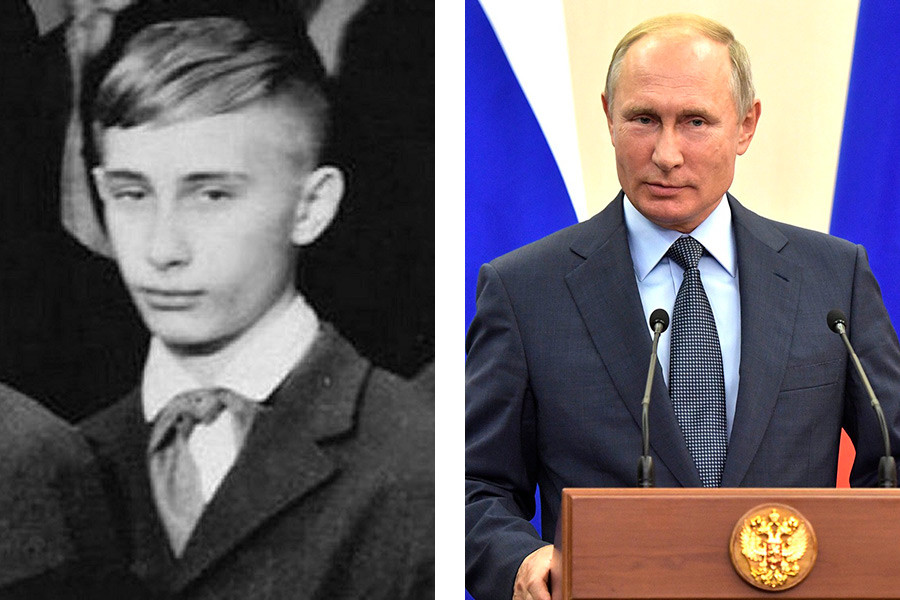 Global Look Press; Kremlin.ru
Vladimir Putin studied in a Leningrad school and graduated with a major in chemistry. As he recalled, he was a "bully, not a pioneer" in elementary school, was often late and had no interest in studying. But after the 6th grade, he started to work hard, became fond of sports (judo is his favorite), and was even accepted by the Pioneers.
If using any of Russia Beyond's content, partly or in full, always provide an active hyperlink to the original material.