What did Soviet soldiers do besides fighting Germans during WWII?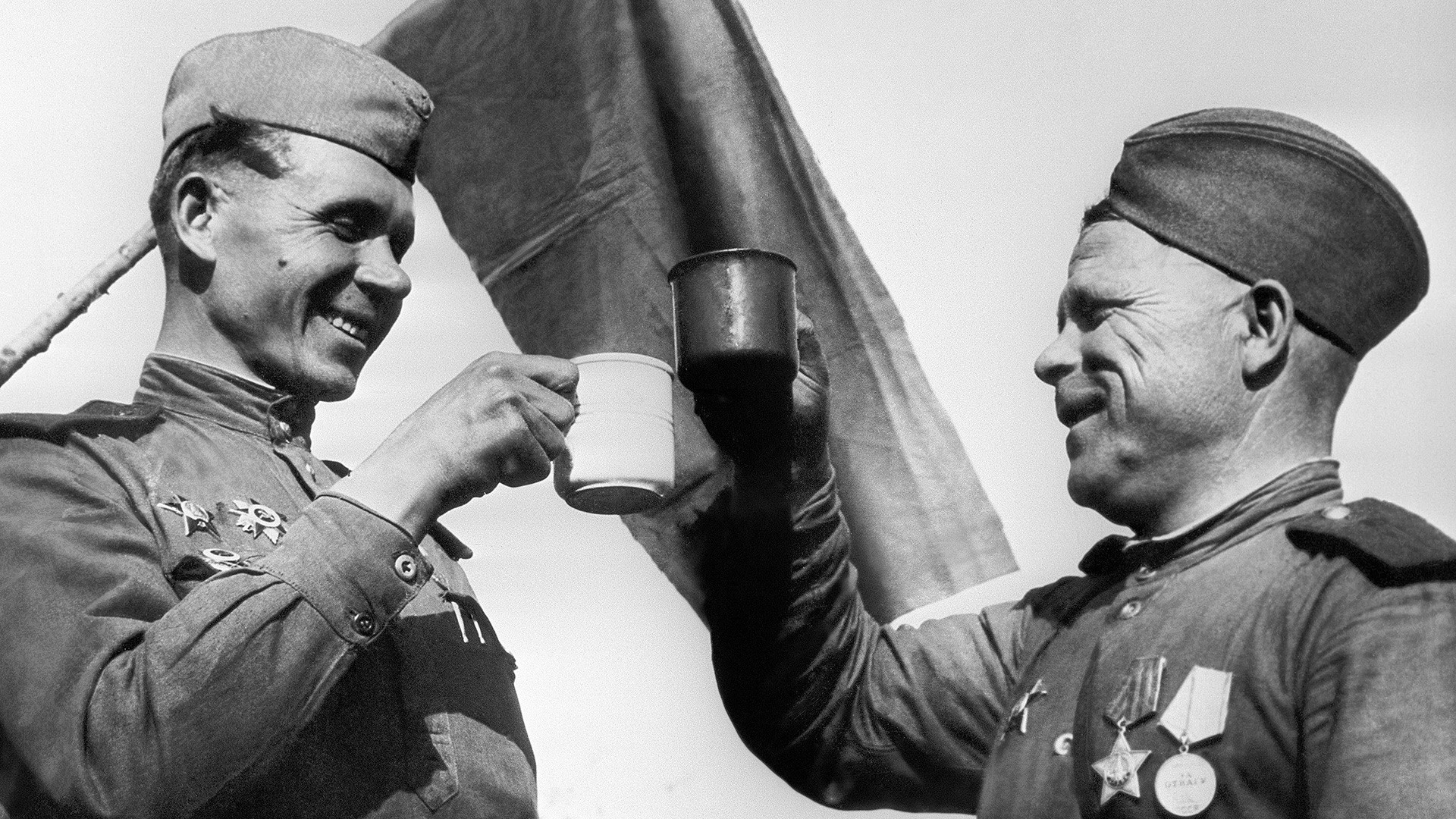 The catastrophic early years of the war left Soviet soldiers no time or opportunity for indulging even simple pleasures. To take a bath and eat a hot meal was often the only source of joy for hungry and exhausted soldiers.
During the war's disastrous initial period, when the Red Army was on the brink of destruction, Soviet soldiers were in constant frontline deployment and had no time for rest or recuperation.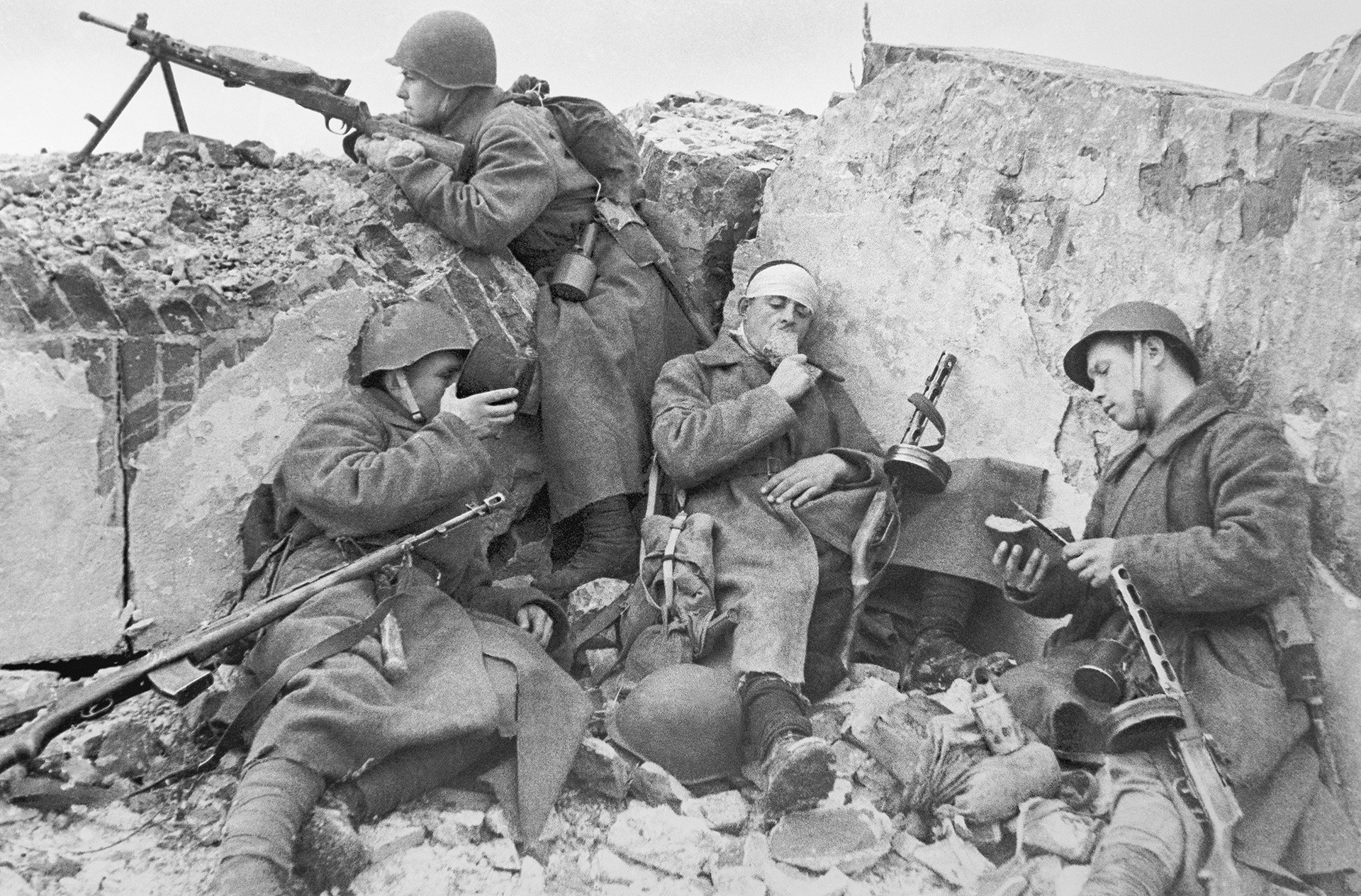 There were few opportunities to follow rules of basic hygiene, especially for soldiers on the front lines. Unlike German soldiers, Soviet troops were seldom allowed leave - even for short periods such as the typical 48-hour pass. That's why if a soldier could take a bath and shave or clean and repair his uniform, it was already a source of great joy.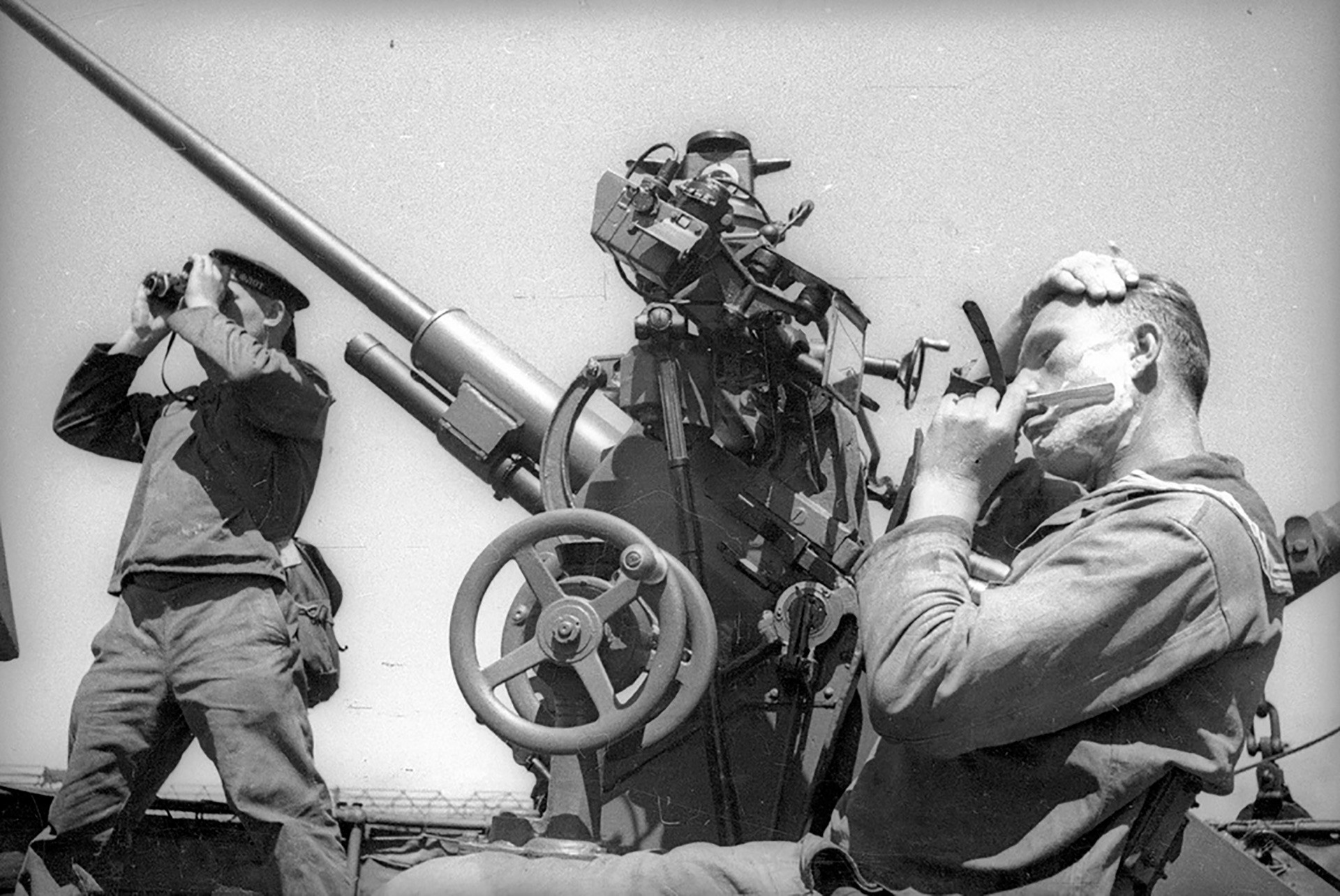 Absence of proper hygiene led to disease and infection. Apart from the Germans, Soviet soldiers had another deadly foe: lice. Much of a soldier's time and attention was devoted to battling this tiny, but fearsome parasite. As many as 96 percent of Soviet soldiers suffered from lice infestation during the war.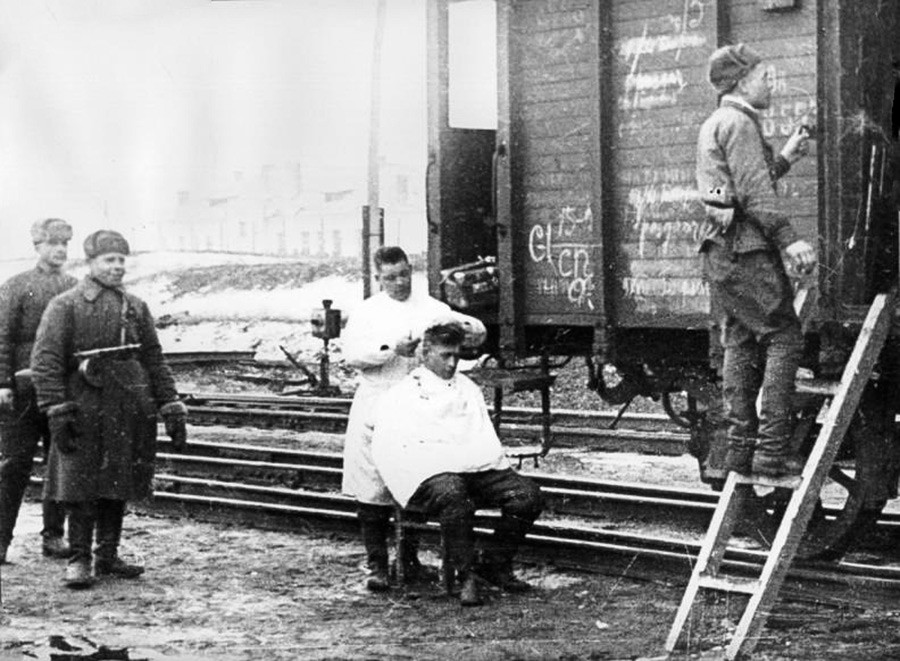 War veteran Alexander Shumilin recalled: "Lice crawled under bandages, ate flesh and wounds. Wounded men screamed and went crazy. You just can't remove a bandage..."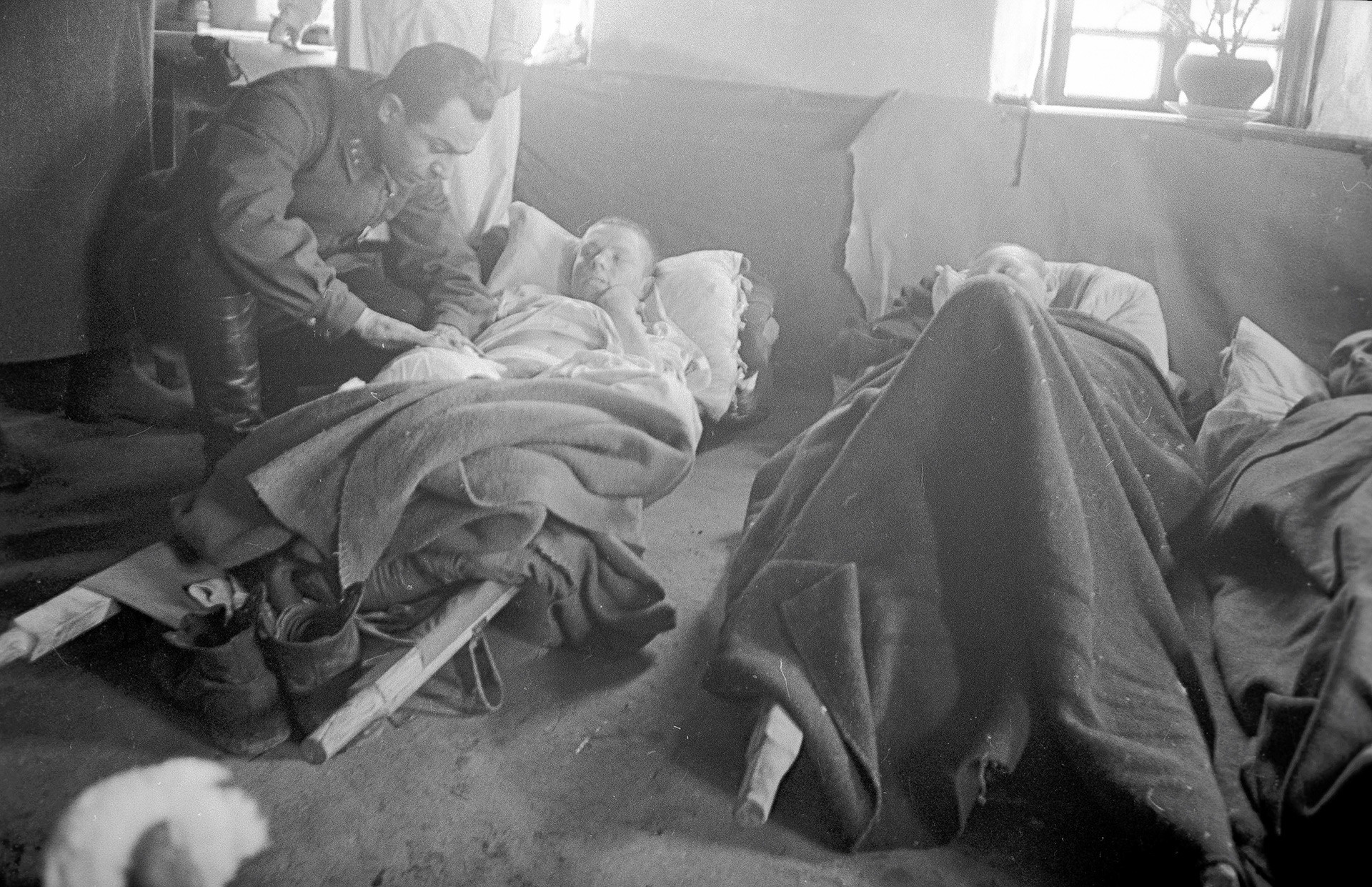 Israel Ozersky/Sputnik
To fight lice a fleet of special trains equipped with disinfectant baths were deployed. In areas beyond the reach of trains, disinfectant companies operated. But more often soldiers were forced to hunt lice themselves, searching seams over open fires, or boiling clothes to kill the tiny insects.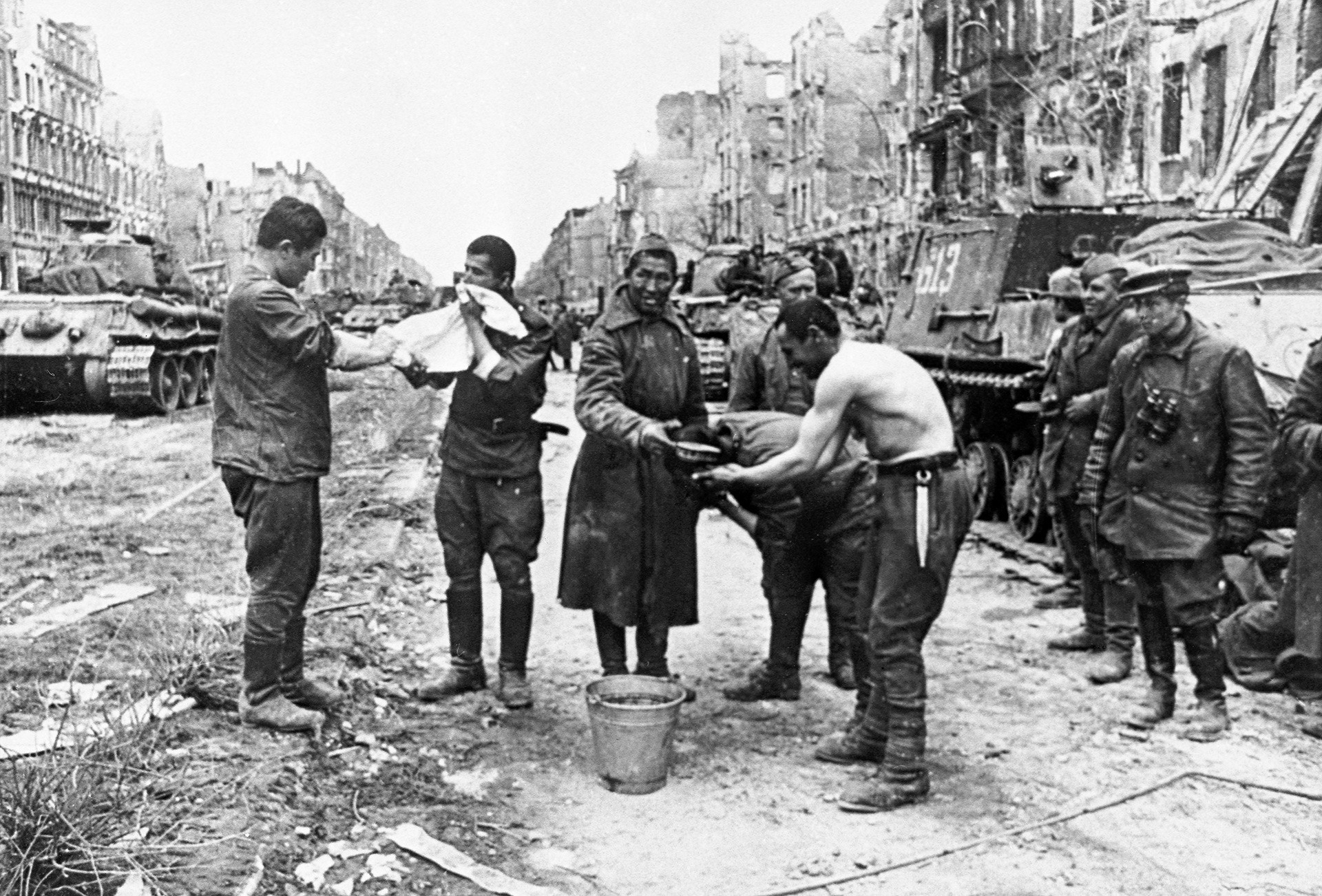 Arkady Shaikhet/Sputnik
Usually Soviet soldiers ate twice a day: just after sunrise and again after sunset. But this was mainly only true for troops in the rear. Frontline troops engaged in direct combat with the enemy often remained hungry for days at a time, especially in 1941-1942.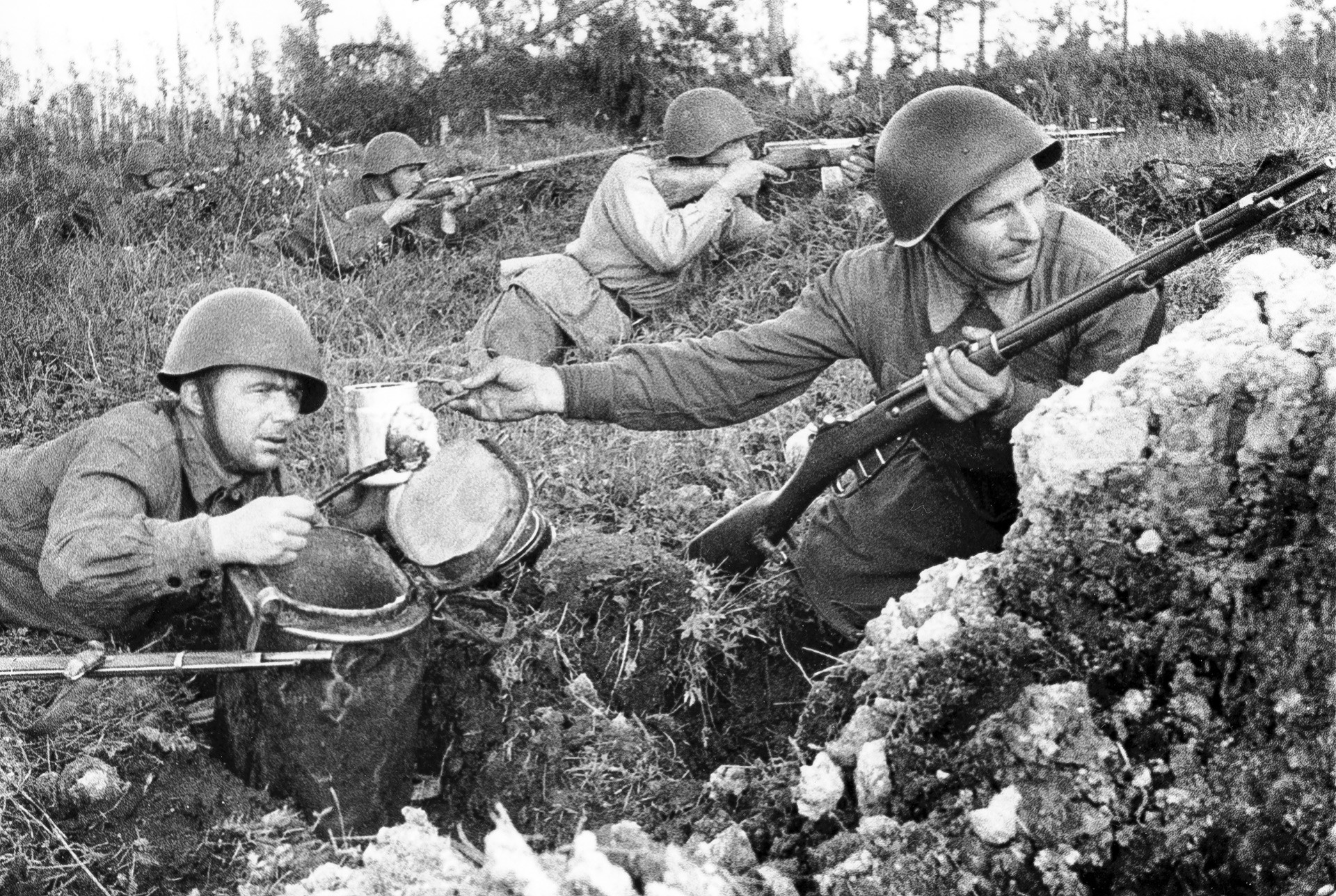 TASS
To raise the spirits of the troops, soldiers received a daily ration of 100 grams of vodka. However, after mid-1942 the practice was abandoned. Alcohol was given only to soldiers before an offensive, pilots before combat flights and some categories of rear workers.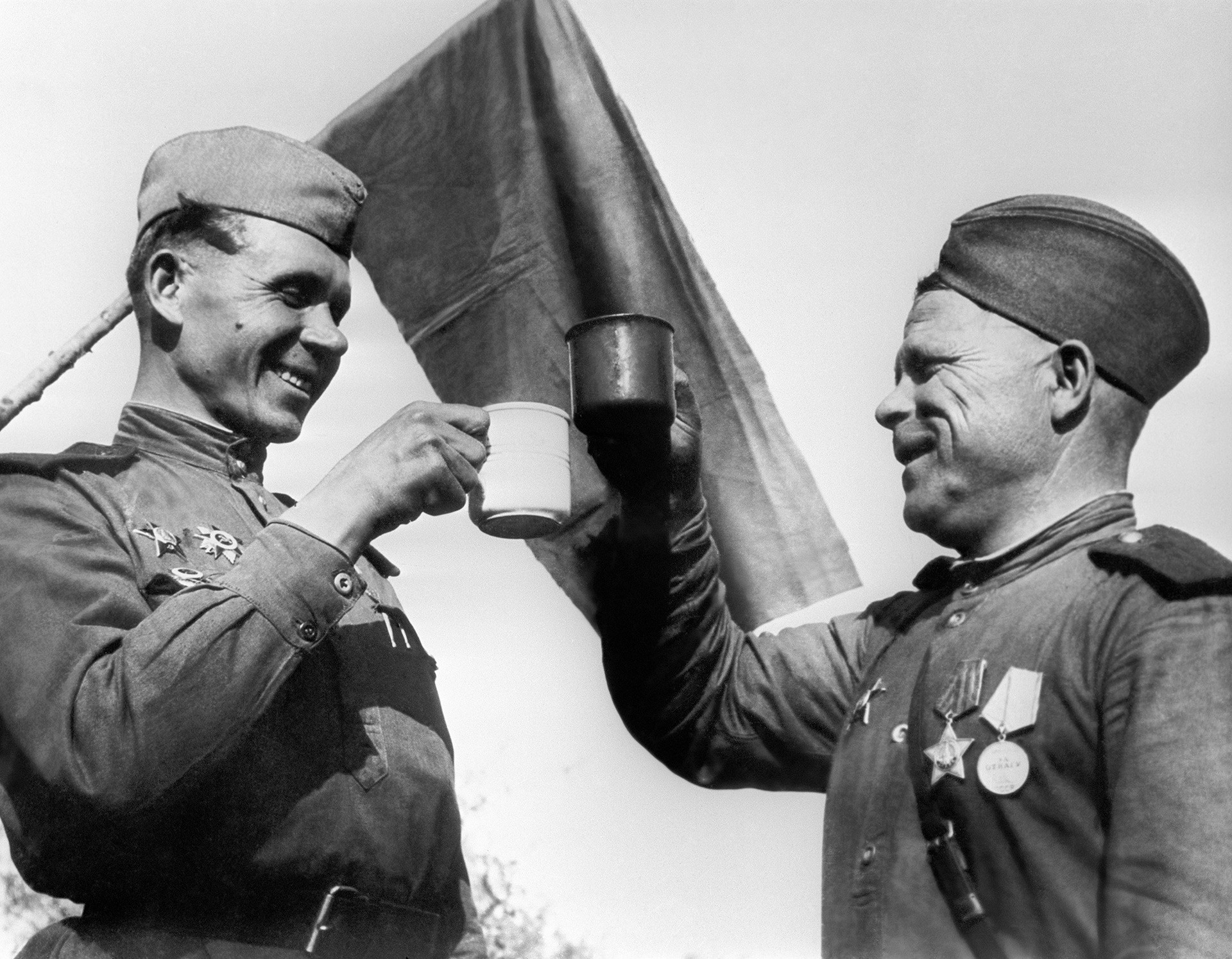 TASS
Even during periods of intense, dramatic battles, Soviet soldiers were often visited by actors and singers - entertainment designed to boost morale. A lucky few had the chance to see Soviet idols of screen and stage perform live.
Famous Russian folk song singer, Lidiya Ruslanova often visited Soviet troops during the most important and strategic battles. She never interrupted her concerts even when German attacks began. On May 2, 1945, she gave a performance on the footsteps of the Reichstag.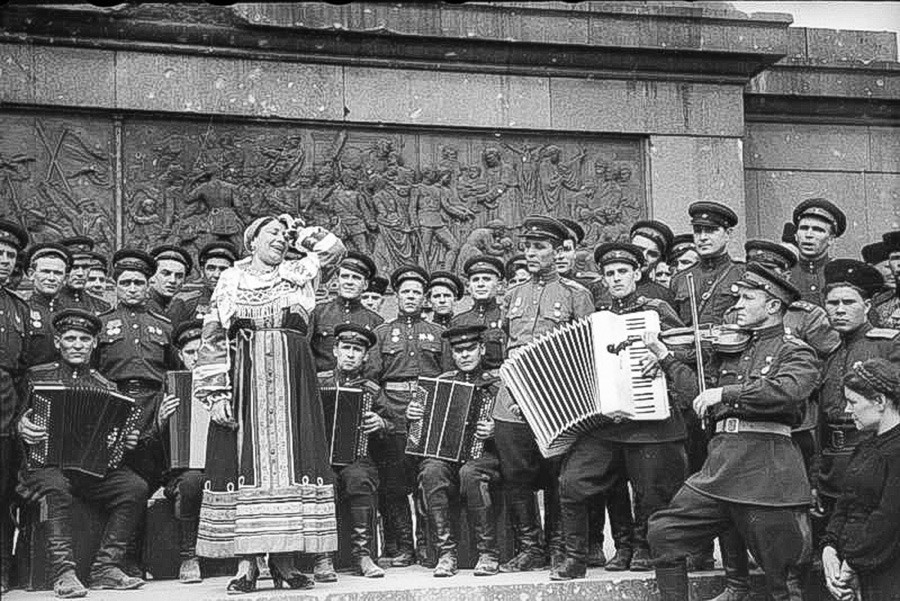 Klavdiya Shulzhenko and her jazz band inspired a lot defenders Leningrad during its 900-day siege, visiting numerous times. She was even awarded the Leningrad Defense medal.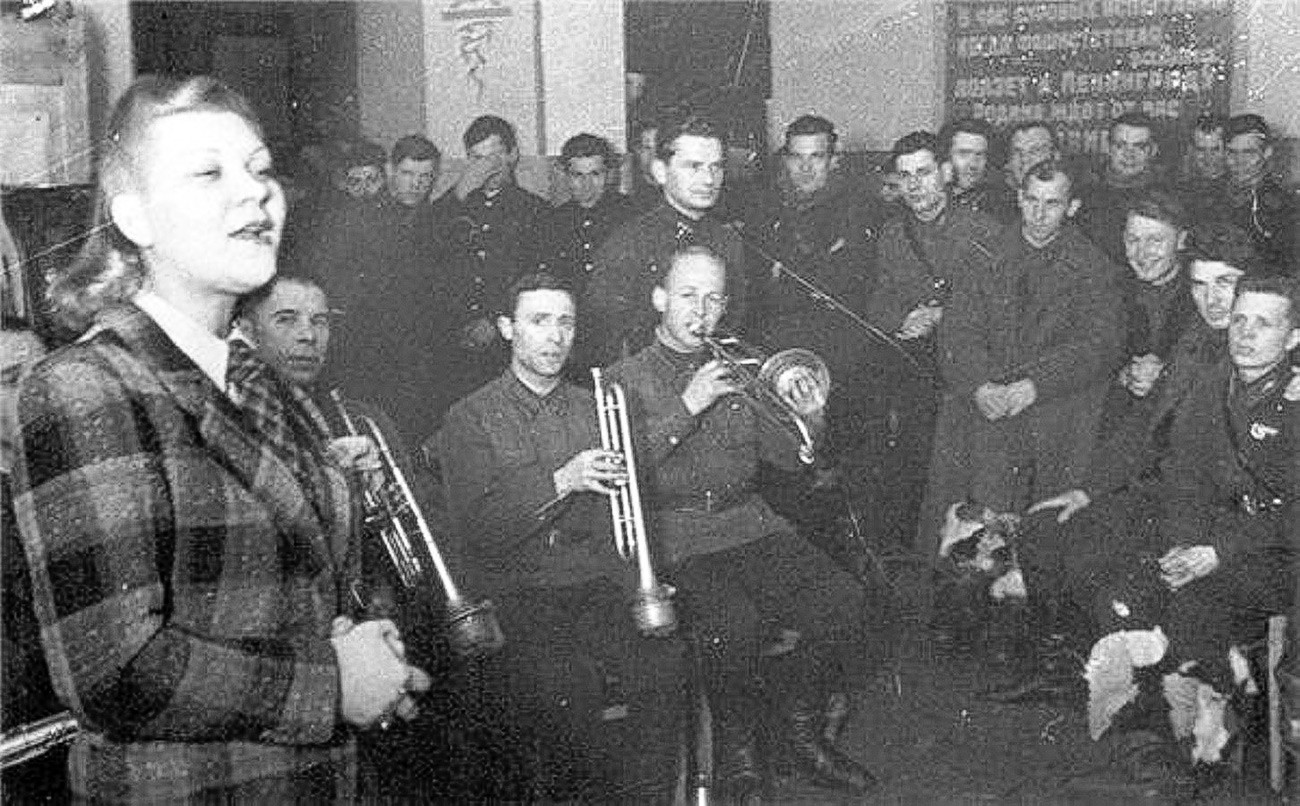 Public domain
Iconic Soviet screen star and singer Lyubov Orlova gave concerts for soldiers on almost all battle fronts.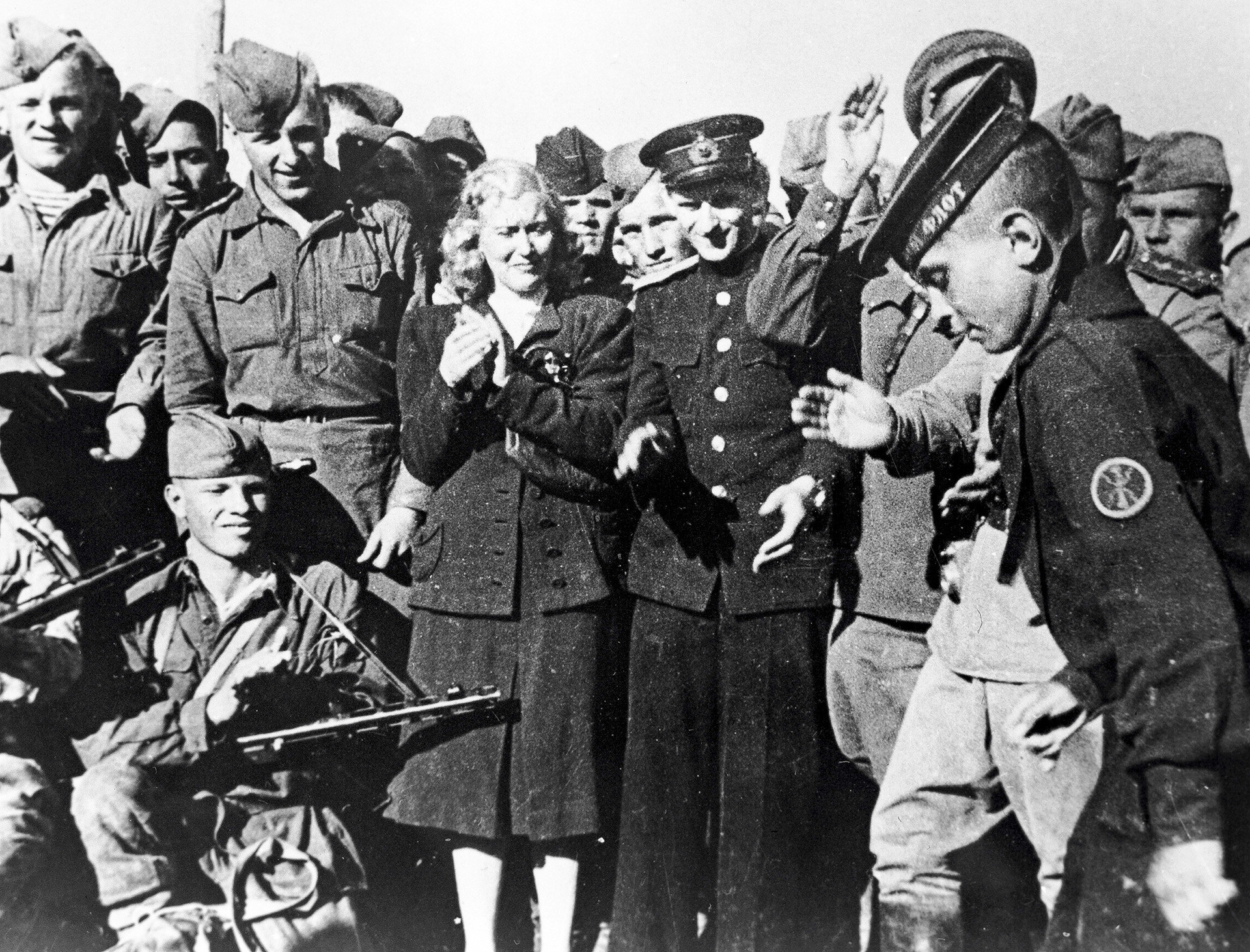 Sputnik
Popular Soviet singer Leonid Utesov and his band not only performed in front of the troops, but presented them with two Lavochkin La-5 fighter aircraft, the construction of which they had paid for.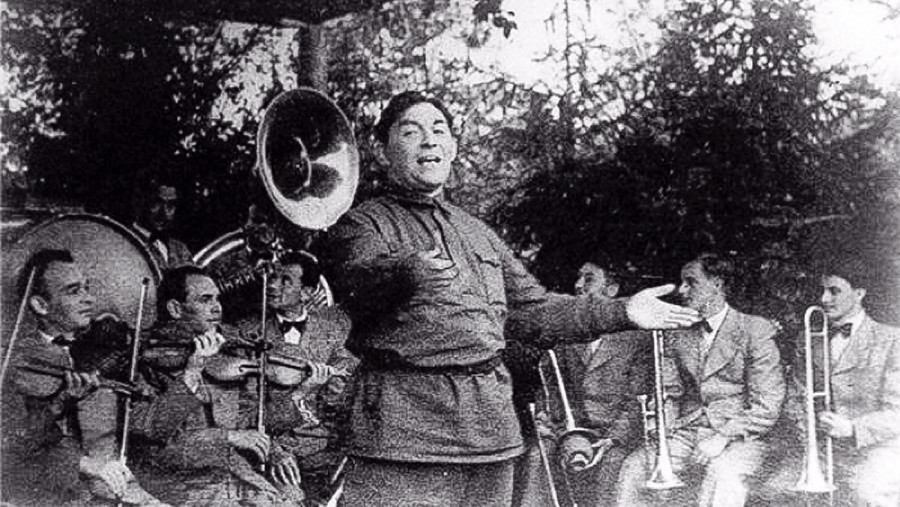 Public domain
During rare moments of quiet, Soviet soldiers occupied themselves by playing chess, dominoes, and checkers.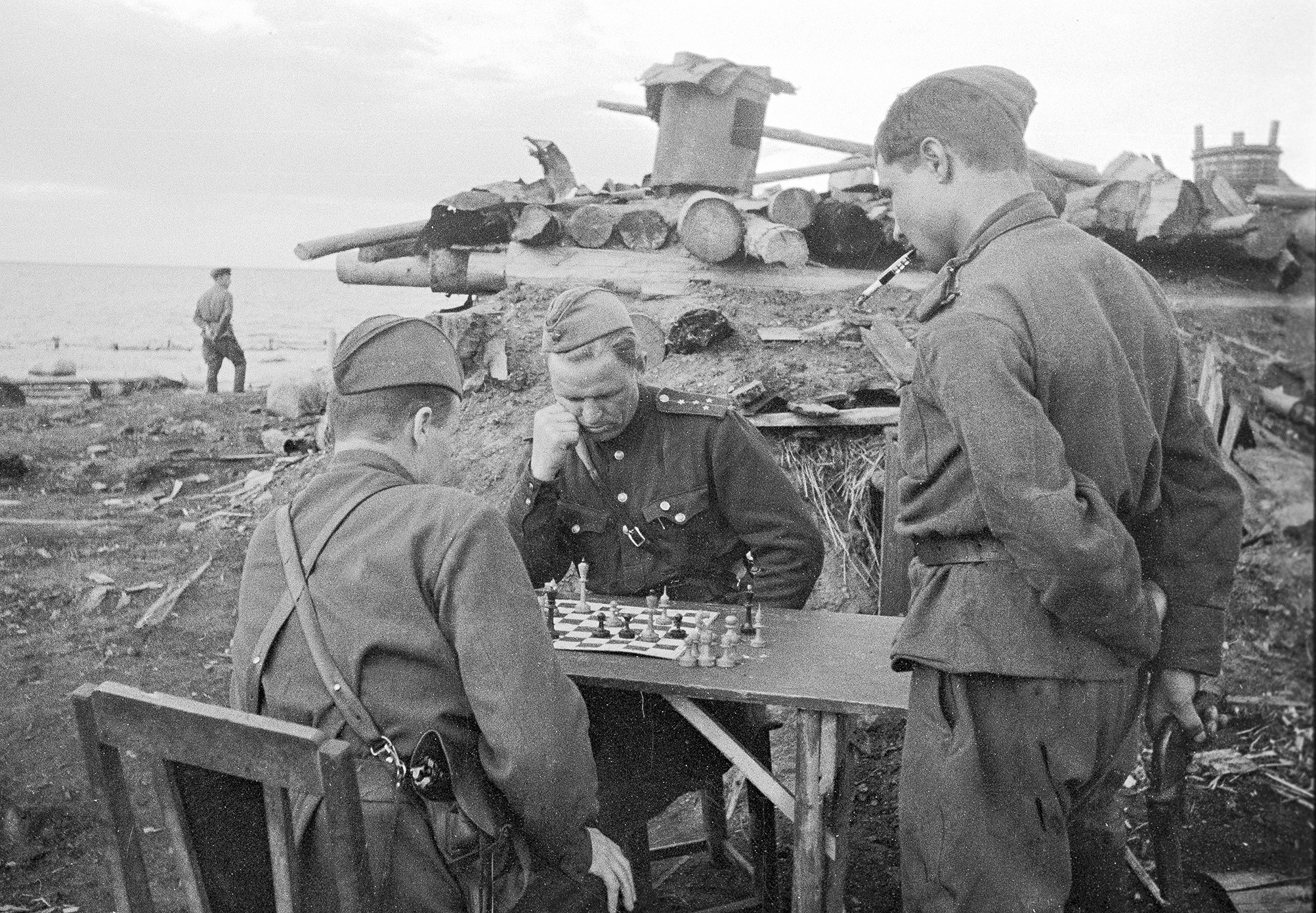 Sergey Korshunov/Sputnik
Reading was also a favourite occupation. Some had their own books, though many preferred to gather around a man reading one newspaper. If somebody wanted to read aloud a personal letter from home, it was always welcomed with joy.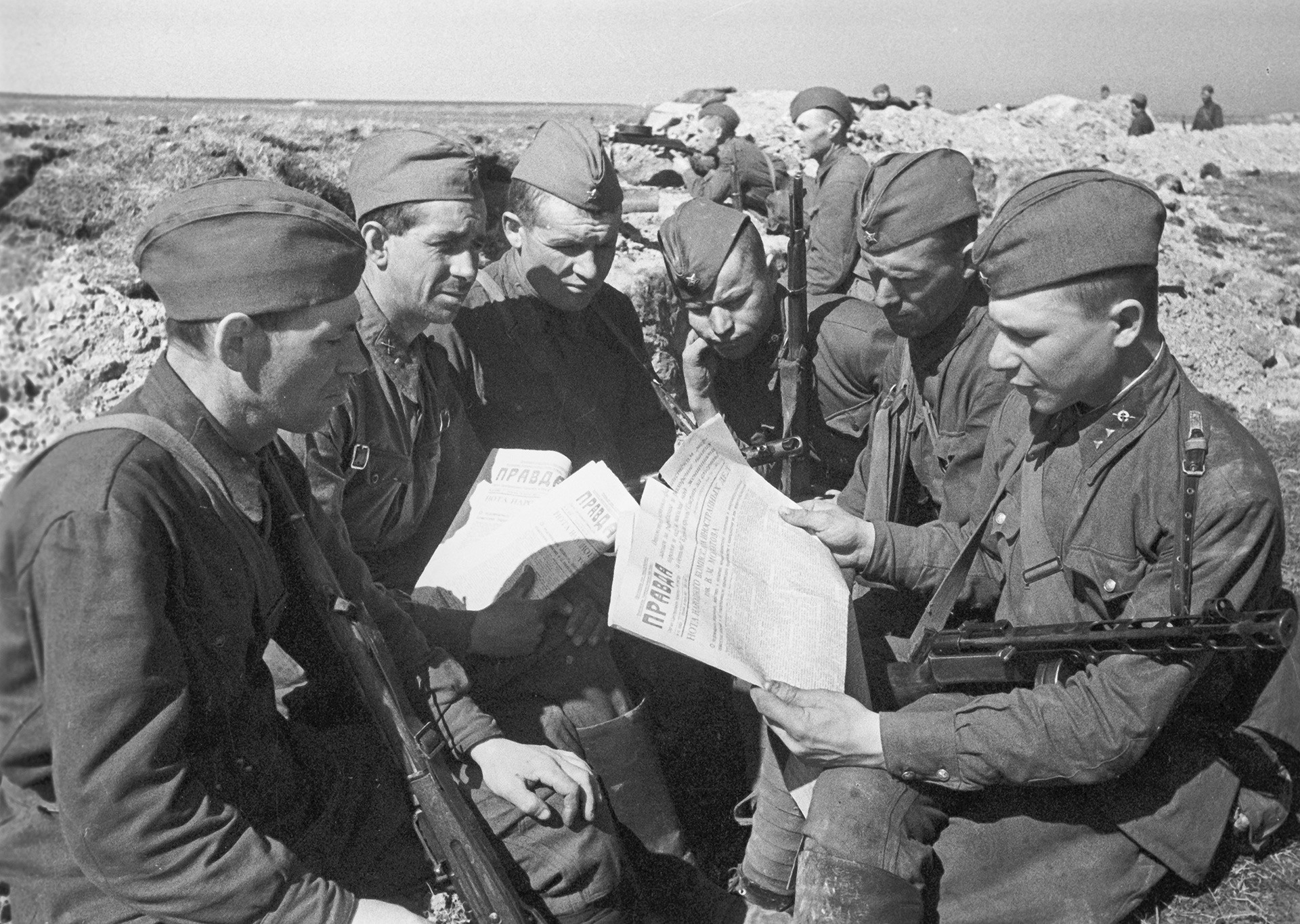 Boris Kudoyarov/Sputnik
Read more about how WWI Russian soldiers lived.
If using any of Russia Beyond's content, partly or in full, always provide an active hyperlink to the original material.