White Coke: The capitalist drink Soviet generals couldn't get enough of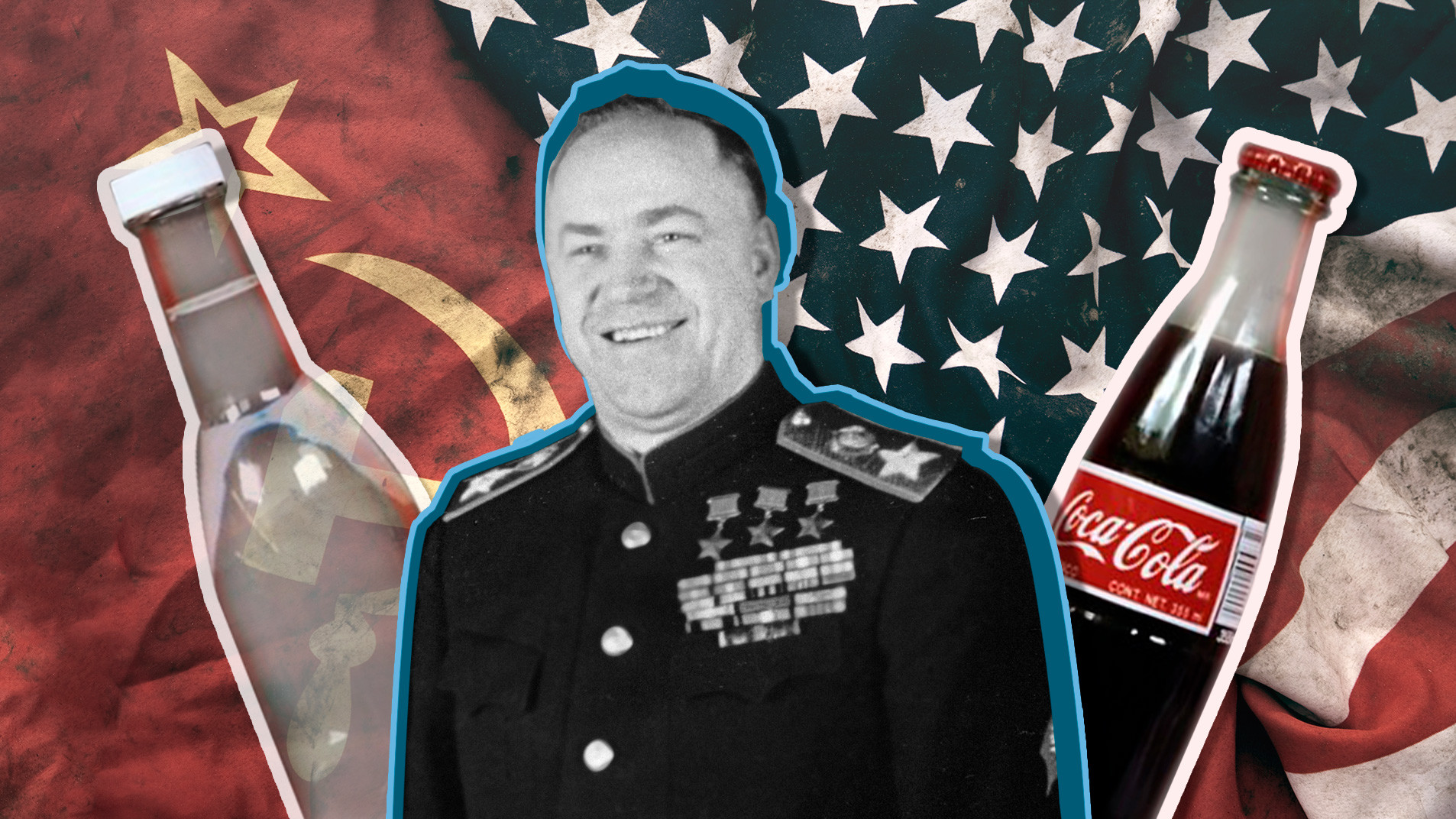 Coca-Cola made a worldwide splash in WWII, but the capitalism-tinged soft drink was kept well away from the USSR. The privilege was only extended to one man, who happened to be the greatest Soviet war hero…
It's hard to imagine a world without Coca-Cola. Love it or leave it, it's just there – an unavoidable sugary temptation for those who drink it, something to constantly refuse for those who don't, and a Santa Claus-endorsed symbol of consumerism for all involved. It's no wonder, then, that the Soviet Union tried to keep the world's best-known soft drink from vaulting over the Iron Curtain.
However, it appears the rules were bent just once. When Red Army General Georgy Zhukov expressed a desire for the syrupy soda in the latter stages of WWII, his wish was not only granted, but the company went out of its way to produce a special edition drink for the decorated war hero. How did this happen?
A divisive drink
"Coca-Cola, the drink that fights back," read one Coca-Cola ad from 1943; "Have a Coke = Soldier, refresh yourself," another. The idea that Coke symbolizes America and American global presence is not just speculation, but an image that the brand itself has aggressively promoted throughout its history.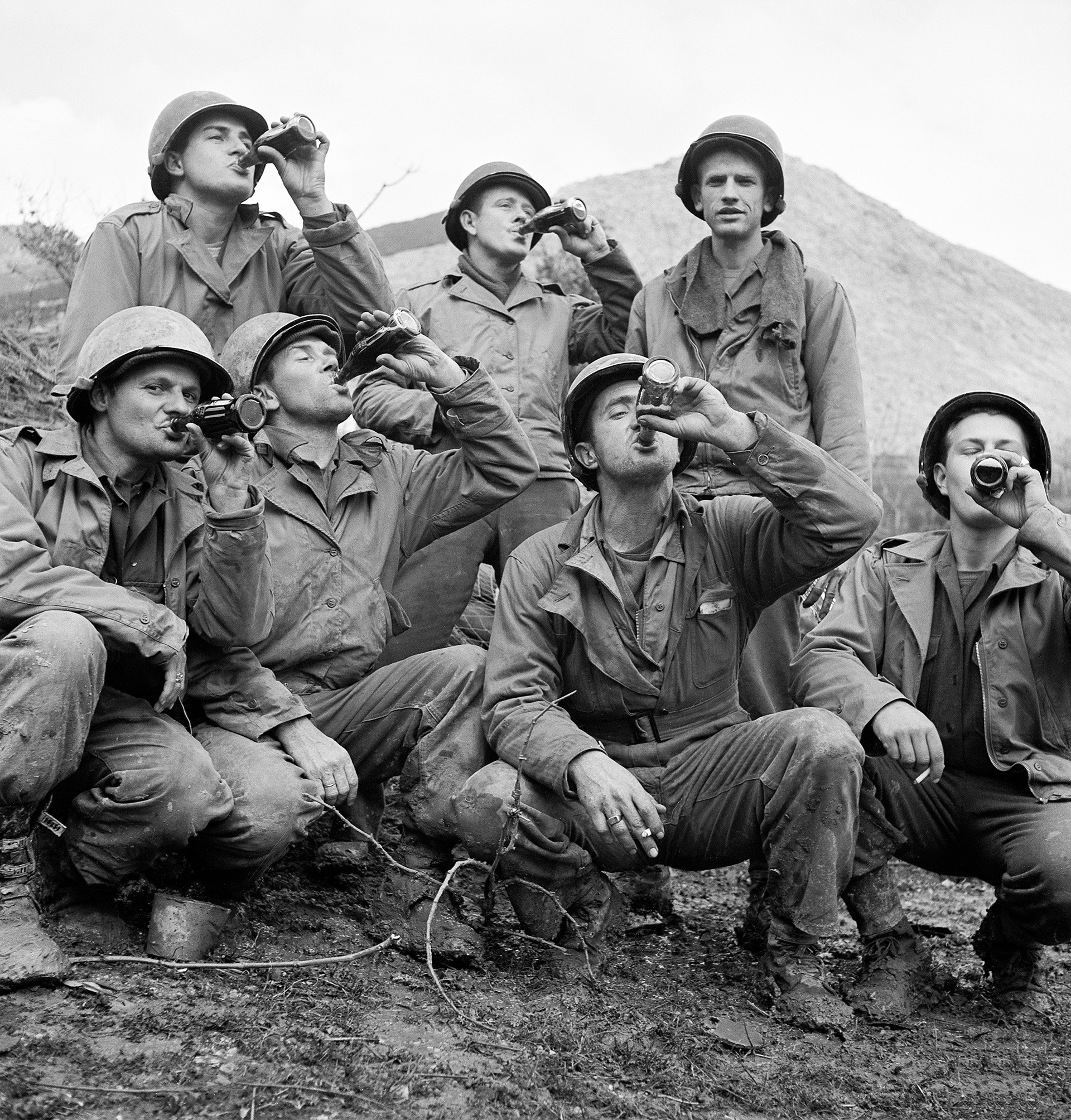 WWII was Coke's most successful marketing campaign; the soda giant built 64 factories in re-captured North African and European territories (from which over 5 billion bottles were distributed to soldiers). Images of G.I.'s washing down ice cold bottles of Coke ("the taste of home") were seen worldwide.
The Soviet Union was not completely impervious to Western branding: Ford played a significant role in 1930s Soviet industrialization projects, while Pepsi became the first mass-marketed American brand in the USSR in the 1970s. Coke, however, was a different story: Tom Standage, author of A History of the World in Six Glasses, argues that Coca-Cola long avoided the communist behemoth for marketing purposes, and was fearful that its profits would fill up state coffers.
The Coke-filled faultline between communism and capitalism was well-marked. The first man to cross it was no capitalist, but Marshal Zhukov, the man who drove the Nazis out of Stalingrad and marched them back to Berlin.
However, there was simply no way he could be seen drinking the stuff.
Zhukov's biggest call
It's rumored that Zhukov was first given a taste of Coke by General Dwight D. Eisenhower, and immediately fell for the sugary sensation. Trapped between a rock and a hard place, converted "Coke addict" Zhukov now had to navigate a way between his sweet tooth and his ideological allegiances.
The solution he came up with? "White Coke."
According to Mark Pendergrast in For God, Country and Coca-Cola, Zhukov's feelings became known to General Mark W. Clark, the U.S. commander in Austria in 1946, and a special request was made to Coca-Cola for the creation of a transparent soda. His only demand was that the drink was not "put in that funny-looking bottle" and made "a different color."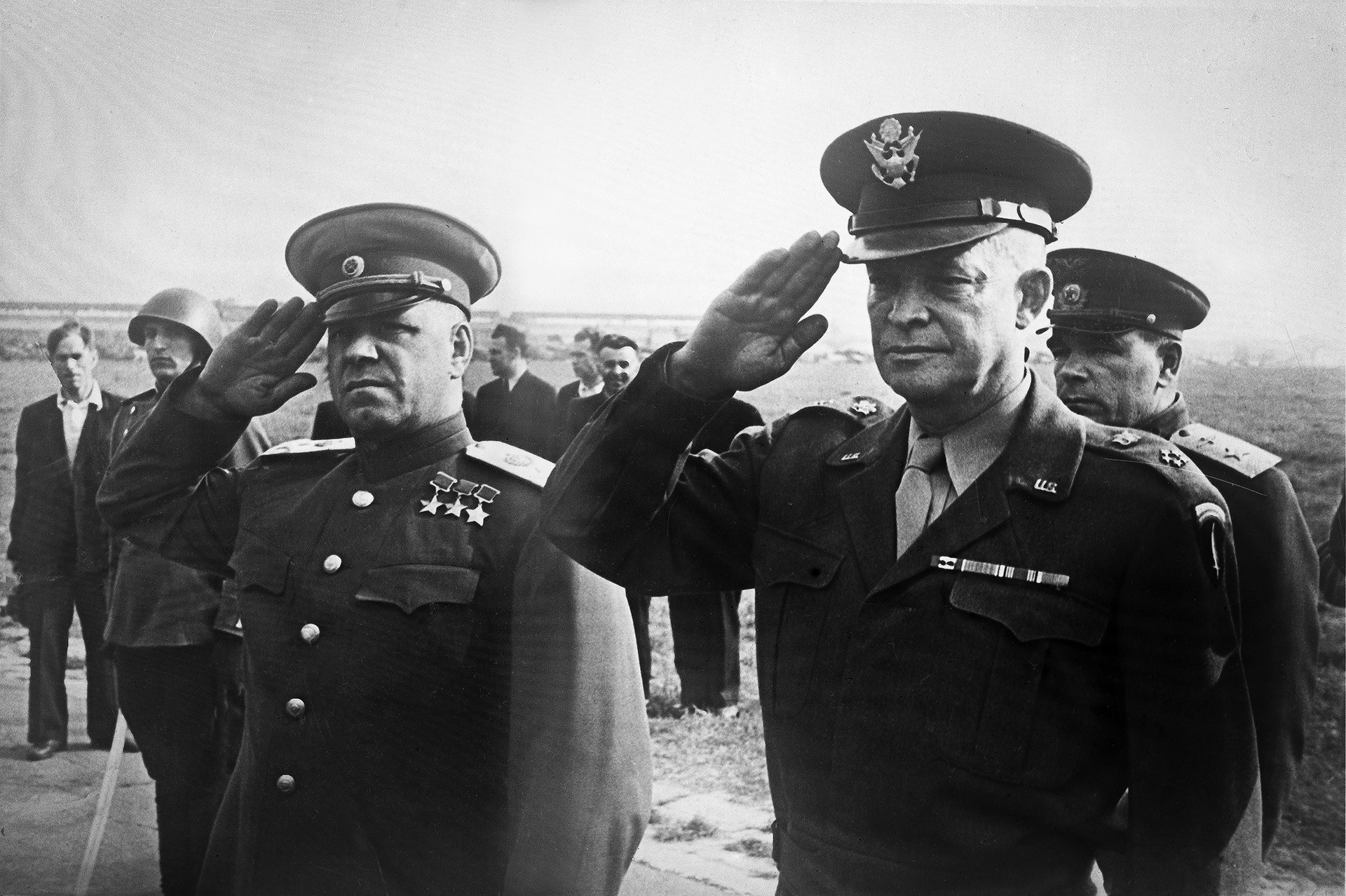 Marshal Georgy Konstaninovich and General Dwight D. Eisenhower at a rendition of the USSR and USA national anthems during Eisenhower's Moscow visit
Sputnik
The final product, produced in Brussels, was caramel-free and packaged in a straight-edged bottle. The goal of this? To make White Coke a vodka lookalike, deemed a much more acceptable public tipple than the supposed capitalist dishwater. A red star was even embezzled on the drink's cap as an acceptable form of Communist/Coca-Cola branding collaboration.
For their troubles, Coca-Cola was given free passage to the Soviet-controlled parts of Vienna without any bureaucratic minefields.
The White Coke project was halted after the 50 crates were produced in 1946 for Zhukov. Although it was little more than a low-key favor between two generals, it's indicative of the pre-Cold War era's spryness, when senior Soviet and American government officials went to great lengths to inspirit the countries' alliance.
And although he may not have lived to see his idea's legacy, Zhukov was a visionary in a way: in 1992, Coca-Cola released their own "Tab Clear" crystal cola, which was pulled by 1994.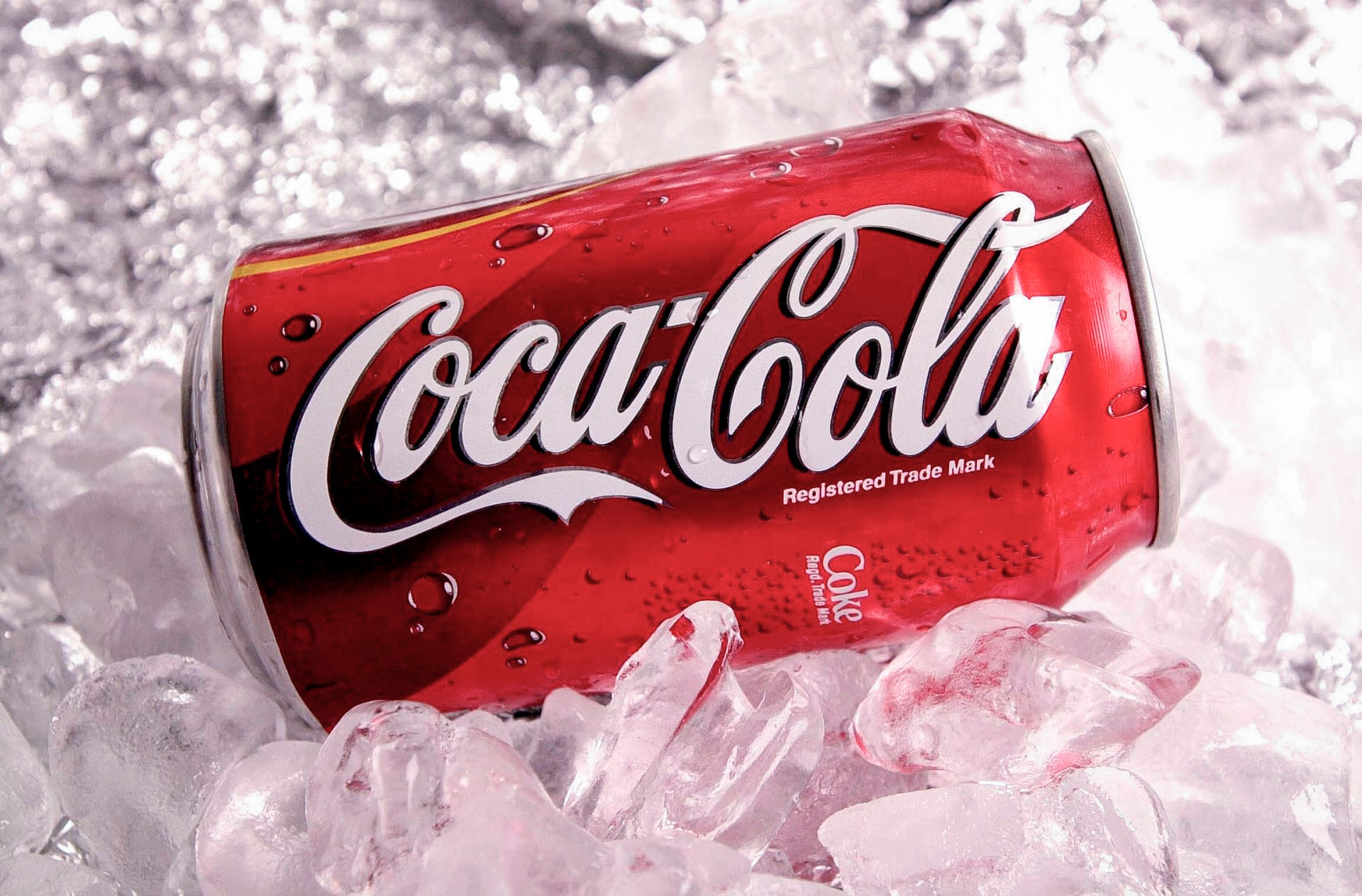 Global Look Press
If using any of Russia Beyond's content, partly or in full, always provide an active hyperlink to the original material.